Capsule Wardrobe Setup
I think it is just as important to make sure the setup of your physical wardrobe space gets just as much thought as the pieces you include. Your capsule wardrobe storage setup should make you should feel like your own little boutique, where each piece is given space to breathe. I have also found that having open storage really helps me keep everything neat and tidy and makes things much easier to see. Which makes picking an outfit even easier. My wardrobe setup is inexpensive and effective and here is what I use:
IKEA Rigga Open Clothes Rack x 1
I love this open rack because it has an adjustable height, wheels and an area for shoes along the bottom. It's also the perfect size to fit everything in my capsule that needs to be hung up.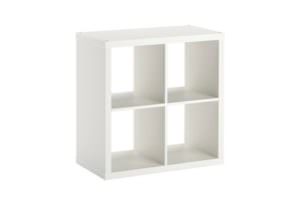 IKEA Kallax Open Storage Cubes x 1
I use each section of the cube for different categories, one for bottoms, one for sweaters, one for cardigans and one for accessories like scarves.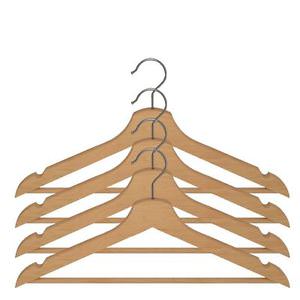 IKEA Bumerang Wooden Coat Hangers x 25
Like I mentioned above, I think we should treat our wardrobes like our own little boutique. For me wooden coat hangers make it look really nice and also feel a little bit fancy!
---
Capsule Wardrobe Storage Setup
The items that don't make it into my current capsule will either get stored (if I want to keep them for future use), donated (if they no longer fit, suit my style or make me feel good) or recycled (if they are worn out). I have a seperate area that I keep my stored items. Pieces like coats and dresses get hung up on a clothes rack and everything that is suitable for folding goes into my two storage tubs. Keeping my capsule wardrobe storage space limited ensures I don't just keep everything – it means every season I am clearing out what I need to so my wardrobe never becomes a big job again. Here are the things I use for my clothing storage:
IKEA Rigga Open Clothes Rack x 1
A nice compact solution for hanging stored items.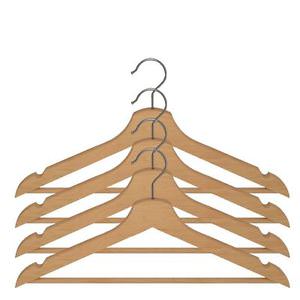 IKEA Bumerang Wooden Coat Hangers  x 10
I like to keep things consistent so because I use wooden hangers for my capsule wardrobe I also use them for storage.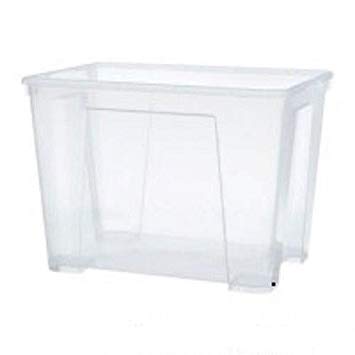 IKEA Samla Plastic Storage Containers x 2
Sticking to no more than two storage tubs ensures I don't let my wardrobes get out of hand. These tubs also stack really nicely for storage. You may also want to consider under bed tubs depending on your storage space situation.
---
For photos of my setup you can take a look at my seasonal capsules here.
---