Just in case you missed it… we're having a baby! You can take a peek at my announcement post on Instagram here. Now that I'm well into my second trimester I wanted to share a little bit about my experience with the first trimester and the essentials that made my life much easier. It's easy to get carried away and buy all sorts of things you don't really need, or that you find out aren't very practical. So I've kept my list as minimal as possible, as well choosing eco-friendly options wherever possible too of course!
The first trimester of pregnancy was nothing like what I'd envisioned it to be. Having gone through a miscarriage in my first pregnancy (which you can read more about here) I was riddled with anxiety. On top of that I had constant morning sickness and severe fatigue.
I didn't feel anything like my usual enthusiastic and energetic self. I lost my passion for my work and hobbies and all I wanted to do was curl up and sleep. Looking back it felt like a period of hibernation. I also felt quite isolated because only myself, my hubby Jase and a handful of family members knew (I've put together my tips and insights around announcing pregnancy here).
But in sharing these feelings I don't want you to assume that all first trimesters are like this. It's a unique experience for each person and even differs for each pregnancy. I guess I just want to be upfront and honest about my own journey, so anyone else with a similar experience doesn't feel so alone.
Coming out the other side of the first trimester and now feeling back to my normal self I wanted to put together a little list of my first trimester essentials – these are all things that brought me comfort and made life easier. Wherever possible I've made sure these are minimalistic and eco-friendly.
11 First Trimester Essentials
1. All-in-One Vegan Prenatal Vitamin
Ideally you should start taking a prenatal vitamin 3-6 months before you start trying for a baby to prep your body and get all the best nutrients to the developing eggs. Of course if you didn't start taking a prenatal in advance, once you fall pregnant or find out you're pregnant a prenatal is absolutely the most important of your first trimester essentials.
I wanted something high quality, natural and all-in-one and so the Zahler Prenatal DHA was the perfect option. When you're pregnant it's particularly important to get the right amount of Folate and DHA (an omega 3 fatty acid), and these aren't always included in a general prenatal vitamin. The Zahler Prenatal not only combines everything you need (and much higher doses than other prenatals) into one gel but also uses the most natural and easily absorbed forms of vitamins and minerals (including folate).
2. Stainless Steel Water Bottle
From what I've read I'm not alone on this one, but during my first trimester (and still now in my second trimester) I felt so thirsty. Not only during the day but I wake up 1-2 times a night needing water.
Something I've been working at for a while (and especially since trying for a baby) is reducing the amount of plastic I expose myself to and the amount of single use plastic I use. I've always had a reusable water bottle, but up until recently I was using a plastic one.
After a bit of research I decided to upgrade to the Mizu Life stainless steel V7 bottle. The reason this one stood out for me is because you can also get a coffee cup lid and thermos lid and use the bottle for water, coffee, tea or a thermos. So when I'm on the go I can ditch my water and get my coffee or tea in the same bottle – and because it's made of stainless steel it doesn't hold any leftover flavours or smells from coffee or tea.
Some other great options if you just want to use your bottle for water are 24 Bottles, Chillies and Klean Kanteen. Oh and I've just discovered the Frank Green bottles, which if I'd known about earlier is what I would have chosen! They have stainless steel outers and ceramic inners and you can get the straw lid and push button lid to use for water or hot drinks – love the versatility!
3. Anti Nausea Acupressure Bands
Since I've been pregnant I've preferred to use alternatives to pills or tablets wherever possible. So when my morning sickness kicked in at 5 weeks (and lasted up until 11 weeks) I opted for the Sea-Band Mama Acupressure bands to help ease the icky feeling. This one won't be needed for everyone's first trimester essentials, because not everyone experiences morning sickness.
But if you do, then this is the first thing I would recommend trying. These are simple wrist bands with a an acupressure ball you line up with a specific point on your wrist. When the ball presses against the right spot it's said to ease nausea. I'm not 100% sure if they worked or if it was just the placebo effect – but regardless they helped!
I also understand that for some people with severe vomiting something like this won't be enough to help and there are certain times when taking medication is the best option for you and your baby.
4. Organic Herbal Tea
During my weeks of morning sickness there wasn't much food I could bear to look at, smell or eat and I found myself with tea and toast more than I can count. I found that both peppermint and lemon ginger teas helped settle my tummy.
I used a mix of organic tea (Pukka is my favourite tea brand) and fresh tea (using fresh peppermint leaves, fresh ginger and/or a squeeze of lemon juice).
5. Sleeping Mask
Apart from the morning sickness the second thing that ruled my life during my first trimester was severe fatigue. I would sleep 8 hours at night and then need 2-4 naps during the day as well. I'm certain I could have just slept all day long if I'd had the chance to. So it was important that when I was able to nap, that it was quality sleep.
I struggle to sleep properly if I'm not in the dark, so I found a sleeping mask to be a life saver. I really love my eco-friendly silk eye mask by Papinelle.
6. Loose Fitting Pyjamas
Even though you may not start obviously showing in the first trimester you might start to notice your pants get tighter. The first thing I noticed this with was my pyjama pants. They would get so uncomfortable throughout the night and I'd wake up with red marks from them.
I looked everywhere for the perfect loose fitting, cosy pyjamas and decided on the Modal Soft Pleat Front Nightie and Modal Soft Flutter Nightie by Papinelle. I love that these are not only extremely comfortable but they also have pockets, are pretty and are made of eco-friendly fabric.
7. Comfy Sweat Pants, Leggings or Jeggings
I found that by ten weeks my pants were getting uncomfortably tight. So when you're hanging out at home or even on-the-go you'll want some comfy pants. Leggings or sweat pants in a size or two bigger than your regular size are a great option.
I also invested in one pair of maternity jeggings that I could wear out. I preferred the type with the elastic section at the front instead of the full belly cover that a lot of maternity jeans and jeggings have. I found the belly cover irritated my belly and the pants didn't stay up as well as the elastic section ones. I also think these will be far more versatile as you can wear them after baby is born, whereas the ones with the belly cover would be more awkward.
Three great eco-friendly options are the Everlane Perform Legging (which look good enough to wear out) and Armed Angels Organic Sweat Pants and the Boob Once-On-Never-Off Pants. And for the maternity jeggings, I couldn't find a great eco-friendly option but the Esprit maternity jeggings are the most comfortable I could find and they are made with responsibly sourced cotton.
8. Comfy Bra
Something else you might notice getting tighter is your bra. I found that all I wanted to wear was sports bras or wire-free bras. If you plan to try breast feeding you might want to size up your bras from a maternity range now to save you buying even more bras later on.
A lovely organic non-maternity option is Organic Basics and two sustainable maternity options are Boob and Peachy Mama (Australia and New Zealand only)
9. Belly Belt Pants Extender
If (unfortunately) you can't get away with wearing your comfy tights or sweat pants 24/7 and you have to put on 'real' pants then the Belly Belt pants extender will be your best friend. You can use the Belly Belt to extend any of your existing pants, which saves you buying special maternity pants.
Although these are really good because they save you buying a whole wardrobe of new pants, I do find them a little bit irritating on my belly. I also don't like how they make the top of my pants look bumpy underneath tighter tops and sweaters – so tend to wear the jeggings I mentioned above as much as I can get away with.
10. Stretch Mark Oil
Even though your belly might not be doing a whole lot of stretching in the first trimester, it's never too early to start prepping your skin. I started using the Weleda Mama Stretch Mark Oil around 10 weeks when my pants started getting tighter. I opted for the Weleda brand over the popular Bio-Oil because it only contains natural ingredients (unlike the Bio-Oil). I also love that the Weleda oil comes in glass bottle – yay to less plastic!
11. Pregnancy Apps
Finally, the first trimester was a time when I had a lot of anxiety and was looking for a lot of information… I probably spent way too long on google and in forums. If you want to keep your baby apps to a minimum the two I would highly recommend are Pregnancy+ for tracking your pregnancy and baby's development and Mind the Bump (pregnancy meditation) to help with any anxiety. As a bonus both of these apps are completely free without ads!
Are there any other first trimester essentials you found you needed?
Big love,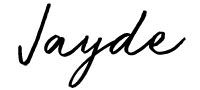 If you enjoyed this first trimester essentials post, I think you'll love this too:
Tips for a Mindful Pregnancy Announcement