We're having a Baby!
I can't believe I am about to type these words… we're having a baby! Even though I am almost half way through my pregnancy (19 weeks) it still feels surreal. Jase and I couldn't be happier and can't wait to welcome our little one into the world in about 4 months from now.
Our Little Rainbow
You might be wondering why I've waited longer than the usual 12 week mark to share this exciting news with the world… well there are actually a couple of different reasons we wanted to have a mindful pregnancy announcement. The first is that this is our rainbow baby. If you aren't familiar with 'rainbow baby', it's the term used for a baby that comes along after a miscarriage or stillbirth.
Last year was a year of the highest highs and lowest lows. And that heartbreaking low for us was the miscarriage we went through not long after my 30th birthday. I never intended to keep our miscarriage a secret, but up until now I haven't felt healed enough to talk about it openly. I also worried that I'd feel pressure if I talked about it before I was pregnant again. The thought of knowing people knew we were trying for a baby was a bit too overwhelming for me, especially during a time when it's already easy to put pressure on yourself. Having gone through a miscarriage meant that I had a lot of extra anxiety at the beginning of our second pregnancy and announcing it at 12 weeks still felt a little vulnerable to me.
The reason I've decided to share our miscarriage now is because of how lonely I felt when I was going through it. I wanted to put it out there incase our story can bring just a little bit of comfort or support to anyone else who might be going through a loss themselves. I remember feeling a spark of hope when I heard about others who went on to have a baby after a miscarriage – it also made me feel less alone.
The second reason is that we wanted to share the news with family and friends in our own time. With a trip planned back to Australia when I was 15 weeks along, we decided to wait to tell some people in person. Fast forward to today and it's our second week back from our Australia trip so life is settling back down and it feels like the right time to share our news here.
When I first found out I was pregnant, I wanted to shout it from the rooftops and even grab strangers in the street to let them know about our miracle! The first trimester is a really strange time because you can be excited, nervous, anxious and full of hormones that do all sorts of things to your body and mood. Deciding when to share your news isn't as straightforward as waiting until the traditional 12 weeks. So after being through it recently I wanted to share some of my tips for a mindful pregnancy announcement.
Tips for a Mindful Pregnancy Announcement
Think about who you would want support from in any situation: With our first pregnancy we felt that we should wait 12 weeks before we told anyone at all. This meant that when we went through our miscarriage before 12 weeks we felt very isolated. The people we needed support from didn't even know we were pregnant, and now we had to tell them we'd had a miscarriage. Because it felt so awkward and out of the blue to bring it up, there were people I wanted to tell but didn't. So my tip would be that the 12 week rule doesn't always apply. Think about who you would want to be there for you in both the ups and the downs and consider when you'd like to share your news with them.
Consider who you should tell personally vs. a social media announcement: When it comes to deciding who you tell personally (whether that be in person or over the phone) and who will find out with a more general announcement, I found it helpful to reverse the situation. If Jase or I would feel sad to find out big news about that person on social media, then I knew we needed to tell them in person. Also consider if you want to tell your boss/colleagues in person, as this is news that will affect your work.
Don't be afraid to ask for support if you haven't officially announced your news: The first trimester was nothing like what I imagined it to be. If you are struggling with fatigue (think falling asleep at your desk and needing 4 naps per day), morning sickness, anxiety or anything else that impacts your day to day life don't be afraid to share your news with people who can support you. You might feel better if your manager knows why you're a bit off your game or if you have a close friend or family member (aside from a partner) to confide in during the early stages of your pregnancy and that is absolutely ok.
After a loss or fertility struggles: If you are announcing your pregnancy after a loss or a journey with fertility struggles consider whether or not you want to share this as well. There is no right or wrong, but I think it is important to consider your choice. We decided that sharing about our miscarriage was the right thing for us to do.
You don't have to share anything on social media: Even though it's become the norm to share pregnancy news on social media, remember that there are no rules. If you decide you aren't comfortable with it, then there is no reason you need to make any online announcements.
I hope these tips for a mindful pregnancy announcement were helpful – I know I wish I'd had them. I can't wait to share more of my pregnancy with you here and over on Instagram. I'll be keeping my focus on mindfulness, sustainability, minimalism and plan to share my lists of minimal, eco-friendly essentials for each trimester, minimal, eco-friendly essentials for baby, baby capsule wardrobes, traveling with a baby and my insights into the world of conscious parenting.
Big love,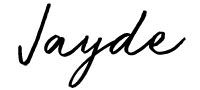 Thank you to Bird & Kite for the beautiful, eco-friendly dress I'm wearing in this post.
If you loved this post I think you'll enjoy these too…
My 'Everyday Happiness' Lifestyle / Why you need to Understand what Good Vibes really means