This post was kindly sponsored by Montreux Riviera, however as always all opinions are my own. I only ever recommend brands and places that I personally love!
Photos by myself and Fouraway Photography
---
And just like that the most wonderful time of the year is here again! I don't think I'd ever really understood just how magical this time of the year is until we moved to Europe. Up until then I'd only ever had warm, sunny Australian Christmas's – which I love and they do have a charm all of themselves. But there's something so special about the snow, pine trees, fairy lights, mulled wine and Christmas markets in Europe.
I was lucky enough to start this Christmas season with a trip to a Swiss Christmas market I haven't been to before. And it was one that has some really unique traditions I haven't seen anywhere else yet – the Montreux Noël.
HOW LONG & WHEN TO VISIT
A trip to the Montreux Noêl makes for a perfect Christmas themed night away because not only do they have their famous lakeside Christmas markets but you can also catch the Christmas cogwheel train up to a 2000m high snowy, Swiss mountain and visit Santa in his house there. We stayed one night and spent the first evening at the markets and the second day visiting Santa on the mountains before going home.
HOW TO GET AROUND
Our trip was done entirely by train and was really easy. We arrived at Montreux station and had a short walk to our hotel, which was just another very short walk to the Christmas markets. Then on the second day took the short walk back to the train station to catch the Santa cogwheel train and returned back there to pick up our bags from the hotel and catch a train home. You could also arrive by car, but once you are in Montreux you shouldn't need to use it again.
WHERE TO STAY
The most iconic hotel in Montreux is Fairmont le Montreux Palace. Sitting pretty and yellow right on Lake Geneva she's hard to miss! Built in 1906 this historical hotel has alp views and is in the perfect location to walk to the Christmas markets. It is literally across the road. Which is really handy when you have a belly full of fondue and mulled wine and can't wait to curl up in bed at the end of the night. There are plenty of other more budget friendly options, but if you want to splash out for one night this is a beautiful hotel to stay in.
The most Wonderful Christmas Weekend Itinerary
Day One: Visit Montreux's Lakeside Christmas Markets
Started 25 years ago these Christmas Markets were created and run by locals to help boost the sense of community and Christmas spirit at a time of the year when the whole town use to close down for winter. The restaurants closed, the hotels closed and there really was no reason to get out or visit Montreux. What they have managed to build up today really is a miracle. Thanks to these markets and the other activities on in the region as part of Montreux Noel the entire town stays open over the season. Now with more than 550,000 visitors per year, the hotels are actually booked out during this season.
The Montreux Christmas markets are perfect to visit in the afternoon and evening. With 172 artisan stalls dotted along the lake it's lovely to take your time and have a few snacks stops in between. I've been to plenty of Christmas markets and there always seems to be similar stalls selling similar things. But I did not get that feeling at Montreux. I saw so many unique, hand crafted and local products – it was so refreshing.
Another reason I recommend the afternoon and evening for a visit to the markets is because at 5pm, 6pm and 7pm (as well as 4pm on Saturdays) you get to see Santa flying his sleigh. This is really one of the most creative Santa sleighs I've seen. A real life Santa sits in a sleigh which takes off with a trail of sparklers and travels along a cable suspended over the lake, he then stops and sings a song out over the markets.
After watching Santa fly across the sky it's the perfect time to go for a ride on the Big Wheel and gaze over the sparkling lights of Montreux – we did this when it was a little bit darker and it was really pretty.
Then the perfect way to end the night is of course with a Swiss cheese fondue. There are plenty of restaurants to choose from and depending on the size of your group you might want to book in advance. We had a delicious fondue at the Heidi fondue chalet, where they use the local specialty cheese Gruyere (one of my personal favourites).
Day Two: Visit Santa at the Top of a Swiss Mountain
After a magical night at the Christmas markets, a fresh snowy morning visiting Santa Clause's house nestled on top of Rochers-de-Naye made this trip extra memorable. To get up to Santa you catch Santa Clauses cogwheel train, which takes you from Montreux to 2000m. The train leaves from main station in Montreux Wednesday – Sunday every hour from 9:17am – 3:17pm. We caught the very first train of the day and I highly recommend it because it was much more crowded later in the day.
After a breathtaking 50 min ride up the mountain you arrive at the station and from there enter the magical tunnel. This tunnel full of sparkly lights leads you to Santa Clause's house where you can line up to say hello and get a photo with him.
This is a really popular trip that does book out so make sure you get your tickets before you go. Train and admission to Santa Clause's house: CHF 39 for adults, CHF 19 for kids from 6 to 15. Thursday discount: CHF 25 for adults, CHF 15 for kids.
If you leave in the morning then by the time you're finished visiting Santa it's the perfect time for lunch. There is a restaurant at Rochers-de-Naye but instead we made a stop half way back down to Montreux at the pretty Swiss chalet Le Cou Cou. With a cosy fireplace, sheepskin lined seats and a delicious seasonal menu it made the perfect end to our time in Montreux.
Big love,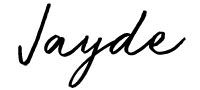 LIKE MY OUTFITS?
These outfits are from my Autumn/Winter Capsule Wardrobe, you can also shop these items and support Jayde Archives at the same time by using some of the affiliate links below:
If you loved this post I think you'll enjoy these too…
Husky Sledding in Switzerland / Christmas Markets in Bern, Switzerland