One thing I used to spend a lot of time feeling down about and over complicating was the purpose of my work. Why was I doing it? How was it making the world a more positive place? And was it even worth pursuing a dream that was outside of the norms? What the heck was I doing with my life?
I would torture myself by overthinking it and trying to fit everything into a neat little box. It took me years to realise that the problem was not me or my work. I had not ventured off my path and I definitely should not give up. The problem was that I was trying to define things too tightly. The problem was that I had convinced myself that if what I was creating didn't take off overnight then I must need to change something.
The thing with our paths is that we often don't see why certain obstacles, uphill struggles and rough patches were sent our way until long after we've passed them. We assume that being on the right path means we will feel good all the time. Have you ever been in a situation that at the time felt excruciating but a year or two down the track you could see all the lessons it taught you or how it led to better things you would have otherwise missed?
Similarly our purpose can become clearer to us over time, but most of the time it's sitting right there in front of our faces all along. We are just too busy looking in every other direction to see it.
What is a purpose?
Let's start by defining what a purpose actually is. It can mean different things to different people and here is how I think of it – your purpose is your core motivating goal in life. Your purpose guides your life decisions, influences your behaviour, gives your life meaning and offers a sense of direction. Your purpose is what you want to focus on experiencing, learning and understanding throughout your life. As well as being self-serving, your purpose should serve others in some way too.
Finding your purpose
The funny thing about your purpose is that it can sometimes seem so obvious that you overlook it. It's like we need it to be complicated and intricate to validate it. So, it's important to keep in mind that it should be obvious and it should be broad.
Another thing to note is that our purpose is not WHAT we do (it's not our job, or business or product or service) but rather it is WHY we do it (what impact do we want to have on the world). Our WHY should drive our WHAT… not the other way around. This is where having a purpose that is broad starts to make more sense. If your purpose was "to empower myself so I can empower others" – there are a multitude of ways you can serve that purpose. As an example you could empower people with a range of products or services like:
Clothes that fit perfectly and make them feel their best
Books that make them feel knowledgable
A marketing strategy that helps them feel confident in their business
These are obviously very basic examples, but I think you get my point. Your WHY can feed into so many different WHATS. Which is also great news if you are the kind of person who is interested in a life or business that is multi-faceted. Your purpose is what ties everything together in a neat bow.
So how do you figure your purpose out? I've put together some questions you can journal to help you start figuring it out. Remember not to put too much pressure on your answers. Just write what comes naturally and trust your intuition. If you don't get a clear idea the first time, try again on a different day. Or just start to become more conscious of those moments you feel truly fulfilled, keep a journal of them and start to notice if they have a common theme.
What is the 1 core value I resonate with the most? A good way to answer this question is to start with a list of 5-10 values and use a process of elimination to get down to your 1. Here are some core values to get you started:

Authenticity
Achievement
Adventure
Authority
Autonomy
Balance
Beauty
Boldness
Compassion
Challenge
Community

Competency
Contribution
Creativity
Curiosity
Determination
Fairness
Faith
Friendships

Fun
Growth
Happiness
Honesty
Humor
Influence
Inner Harmony
Justice
Kindness
Knowledge
Leadership
Learning
Love
Loyalty
Meaningful Work
Openness
Optimism
Peace
Pleasure
Recognition
Religion
Reputation
Respect
Responsibility
Security
Self-Respect
Service
Spirituality
Stability
Success
Trustworthiness

What feelings do I want to evoke in others? Here are some feelings to get you started:

Love
Joy
Gratitude
Serenity
Interest
Pride
Amusement
Inspiration
Awe
Hope

What are three moments when I've felt the most fulfilled in any of the work or jobs I've done throughout my life? And why did I feel fulfilled? Try to narrow that feeling of fulfilment down to the point where you can see what value or feeling caused it.
Is there a common theme or value that runs through my answers?
Remember it's good to be broad – here are some examples of purpose:
To empower myself so I can empower others
To be my healthiest so I can help people grow and thrive and have vibrant health
To feel my most beautiful so I can help make other people feel beautiful
To discover how I can feel freedom so I can teach others how to achieve their freedom


What to do with your purpose
Once you have a clearer idea about your driving force and purpose in life you can think about what to do with it. Your WHAT will be more tangible than your WHY. Your WHAT will be the actions you take to achieve your purpose. Where your WHY (purpose) is based on your core values and the feelings you want to evoke, your WHAT will be based on a skill or talent. Some very broad and high-level examples of what are:
Photography
Marketing
Fitness
Beauty
Health
Fashion
Lifestyle
If your WHAT isn't very obvious to you just yet, don't try to force it. Keep your mind open and follow anything that you feel curious about. I will share a post about figuring out your WHAT soon!
Big love,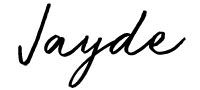 ---
If you loved this post I think you'll enjoy these too…
Using a Big Life Change to Start Chasing your Dreams / My Guide to Boho Minimal Living