If there is one thing that has always given me an icky feeling about the blogging/influencer industry it's the expectation to be unboxing and wearing something new on a weekly basis. And the influence this then has on others and how they consume fashion. The fast fashion industry has taken the traditional 4 seasons per year and turned it into 52 seasons, with new collections in stores on a weekly basis. Team that up with low prices, heavy advertising and the fast paced world of social media and we've gotten ourselves into a very wasteful situation. Some of the influencers we look up to are spending $90-$150 every week (on average) on cheap clothes to stay relevant on social media (source). The result of this example being set is (very scarily) that one in ten people throw away an item after wearing it just three times in photos on social media (source).
Before I jump into this post you can also hear me talk about my proud outfit repeating in an interview on my very favourite slow fashion podcast Conscious Chatter.
I'm not innocent
I am not going to pretend that I am a stranger to the term 'shopaholic' either – not so long ago I was in my own little cycle of buying way more than I needed in the fear that anyone would ever look at me and think "she was wearing that outfit last week". Whenever I chose an outfit I would think about the people I was seeing that day and what I'd worn last time I'd seen them. Always making an effort to make sure I was wearing something different this time. An event like a wedding or Christmas day was always an excuse to get a new dress. And my inbox was my guilty pleasure – a place I'd escape to be delightfully tempted by the constant influx of notifications about sales at my favourite shops.
Then in 2016 we moved from Australia to Switzerland and in order to follow my dream of starting my ow business, I had to stop spending so much. In the beginning we had to rely on my husband's income alone. So I started actually thinking about how much I was spending on clothes. As I gradually curbed my shopping habits I started thinking more and more about environmental impact my shopping habits had been having. I started to see that I was stressing myself out each time I had to pick an outfit, wasting money we could be saving and using far more of the earth's resources than I needed to. And what for? So other people wouldn't judge me…
The stigma on outfit repeating
The term 'outfit repeater' is one I've only ever heard said in a negative light. But why? Who decided it was uncool? Probably the same brands that are designing their clothes to fall apart after a few wears and pushing new collections on a weekly basis. Compared to 2002, the average person buys 60% more clothing items and keeps them for half as long, and 60% of all clothing produced ends up in incinerators or landfills within 1 year of being made (source).
The funny thing is when I stop to think about it, I've never once looked at someone and thought "they were wearing that outfit last week". So why do I assume that anyone else is going to think this about me? If anything when I do notice someone wearing the same thing I assume it's something they love, something that represents them and I admire that.
What our money supports when we buy fast fashion
It really doesn't take much research to become starkly aware of the impact our shopping habits are having on the environment either:
From manufacturing:
Conventional cotton requires tonnes (literally) of fertilisers and pesticides to grow, but unfortunately all those toxic chemicals don't affect just the plants. Cotton is grown in more than 100 countries and the cotton industry employs around 250 million people worldwide in the production stages alone. The average life expectancy of a non-organic cotton farmer in India is mid-30's due to chemical exposure on the job. Between 26 million and 77 million agricultural workers suffer pesticide poisoning each year. Harmful pesticides also spread to workers' families and children, neighbouring residents of sprayed fields, local drinking water, and animals raised for food. The results can be deadly (source).
More than a half trillion gallons of fresh water are used in the dyeing process of textiles each year, amounting to 20% of global industrial water pollution. It takes around 7,000 litres of water to produce one single pair of jeans – equivalent to the amount of water one individual drinks in 5-6 years (source).
There are roughly 40 million garment workers around the world today, and many face unsafe and unethical working conditions. Garment workers (85% of whom are women) deal with long hours, malnutrition due to low wages, unprotected exposure to toxic chemicals, sexual harassment, discrimination, forced overtime, and lack of job security. The legal minimum wage in most garment-producing countries is rarely enough for a worker to live on. In Bangladesh, minimum wage is only 18% of a monthly living wage. Concerned about staying competitive in the global market, governments in these countries have hesitated to set living wages for garment workers. Big fast fashion brands exploit poor countries to make a higher profit margin on their clothes: they cut costs by using cheap materials and cheap labor. All to make a buck (source).
During use:
A 2017 study discovered microfibers coming from plastic and polyester in 83% of all tap water samples around the world. In Germany, microfibers were found in 24 mass-market beer brands, in honey and sugar. Fish and shellfish in markets around the world were found to contain microfibers. A 2016 study from University of California found that an average of 1,174 milligrams of microfibers are released from our washing machines after washing a single synthetic jacket. But microfibers are not only found in fleece. They are inside half of the world's clothes, in polyester, nylon or acrylic fabrics and the numbers show synthetic fibers will be more and more popular in the future (source).

And to the end:
One garbage truck of textiles is wasted every second (source).
Fashion is responsible for 92 million tons of solid waste dumped in landfills each year (source).
Synthetic microfiber pollution is washing up in our oceans at alarming rates. Around 100,000 marine animals are killed each year by plastic waste, including microfibers (source).
Decomposing clothing releases methane, a harmful greenhouse gas and a significant contributor to global warming. There are dyes and chemicals in fabric and other components of clothing and shoes that can leach into the soil, contaminating both surface and groundwater (source).
#ProudOutfitRepeater
I know how easy it is to make excuses – because I am guilty of doing it too. I'm only one person, I can't afford to shop with expensive sustainable brands, I need to keep up a certain appearance. But I'm here to give you a friendly reminder that as one person you can make a difference. Whether you share your message with a handful of family and friends or an audience of thousands, you have the power of being a good influence. Extending the life of a garment by an extra nine months reduces its environmental impact by 20-30% and providing one tonne of clothing for direct re-use by giving it to a charity shop or selling it online can result in a net greenhouse gas saving of 11 tonnes of carbon dioxide equivalent (source).
We can all adapt a mindset of quality over quantity. Buy better but buy less. And if those sustainable brands are out of your reach, I have great news for you. The most sustainable option is to use what we already have or buy second hand and it doesn't get much more affordable than that. As for appearances, that is a choice we all make. I have come to realise that I actually have much more admiration for the person who creatively mixes and matches their clothing and has developed a signature style for themselves than the person showing up in a new outfit everyday.
As one person I want to help make a difference because I think there are so many of us who just don't realise the impact we are having. I believe that simply by being aware there is a problem, we can consciously make better decisions about what kind of practices our money is supporting and how much we consume. That is why I have started promoting the hashtag #ProudOutfitRepeater – which I am so happy has already started to be used over on Instagram.
With #ProudOutfitRepeater together we can all help raise awareness and turn outfit repeating into something to be proud of, something to be admired. It doesn't cost anything to repeat an outfit and it doesn't cost anything to use a hashtag – this is something anyone can take part in. I can't wait to see you use the hashtag, and I'll be doing weekly Instagram Stories shoutouts to accounts who use it!
Big love,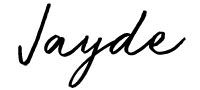 ---
If you loved this post I think you'll enjoy these too…
My Boho Minimal Spring Capsule Wardrobe / A List of Beautiful and Affordable Ethical Brands