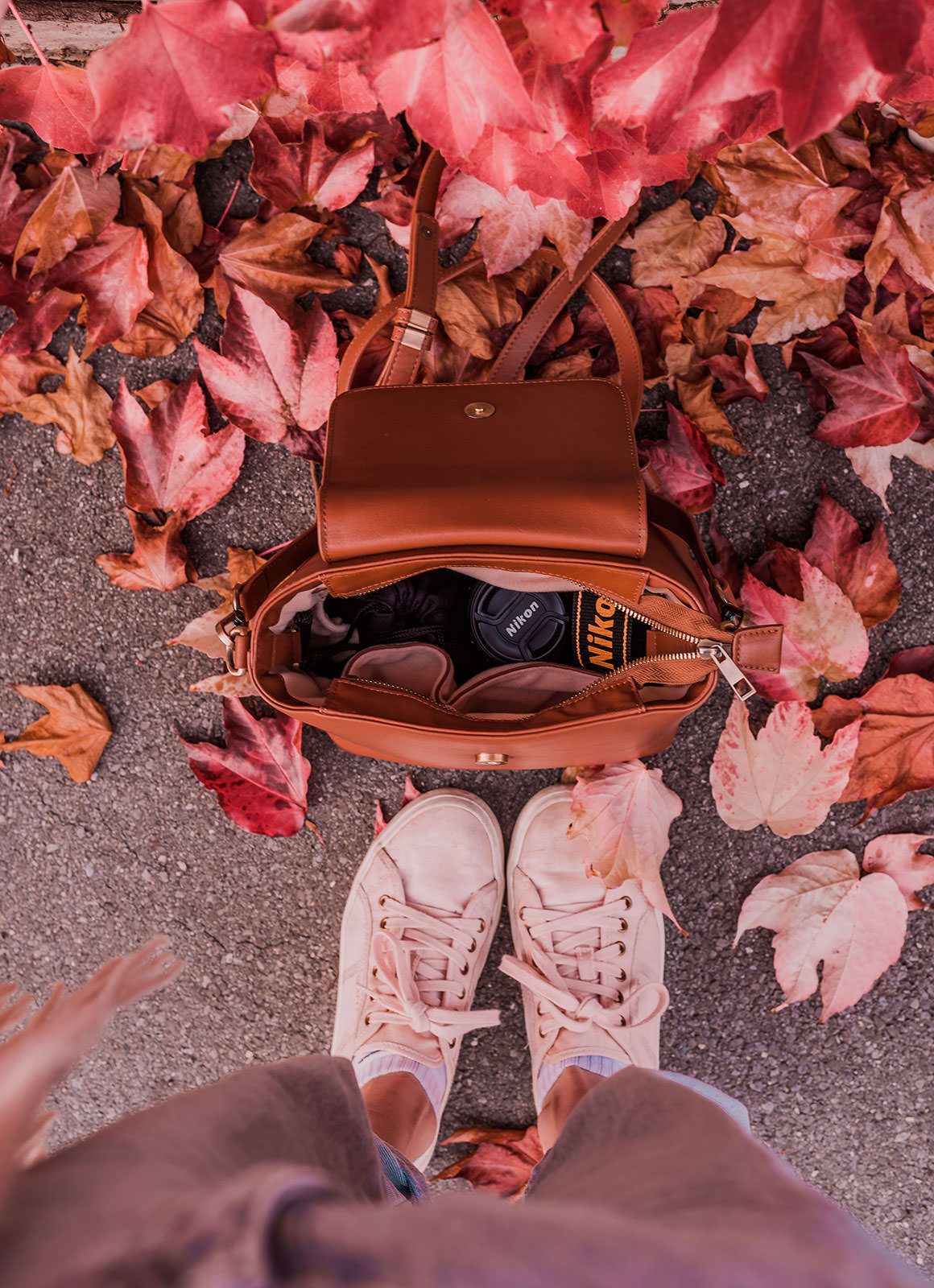 Photos by Fouraway Photography
---
One of the most popular questions I get asked here and over on Instagram is "What photography equipment do you use?" And being a minimalist at heart my photography kit is just the essentials. Which works out well for my bank account and also for my back (well let's be honest, Jase's back). Oh, and when it comes to carrying my kit I'm sharing my favourite cute camera backpack below! I've been looking for something that looks good and is functional for ages so I'm really excited to have finally found it.
I have been using the same gear for three years now and have found it to be perfect for a beginner photographer who wants to learn, practice and develop my skills without spending thousands. However I have been thinking about upgrading my camera and lenses so as well as sharing what I use now I am also going to share what I'd like to upgrade to. One thing that has been great about using an entry level (and more affordable) camera to begin with is that it's been perfect for learning. It's forced me to really learn how to use the camera to get the best shots as opposed to relying on automatic mode.
My Minimal Photography Kit
I've been on the lookout for a camera bag that's pretty and functional at the same time for quite a while. So I'm really excited that I've finally found THE ONE. The Christie bag by Gatta looks more like a handbag than a camera bag and what's even more amazing about it is that it can be worn as a handbag or a backpack. The inside is nice and padded so it's safe for your camera and lens. The outside is made of soft Nappa leather and pretty suede details and it comes in black or tan.
It's not the bag that is going to carry a million things, but it does fit a DSLR camera, spare lens and few other things – perfect for someone who likes to keep things minimal like me.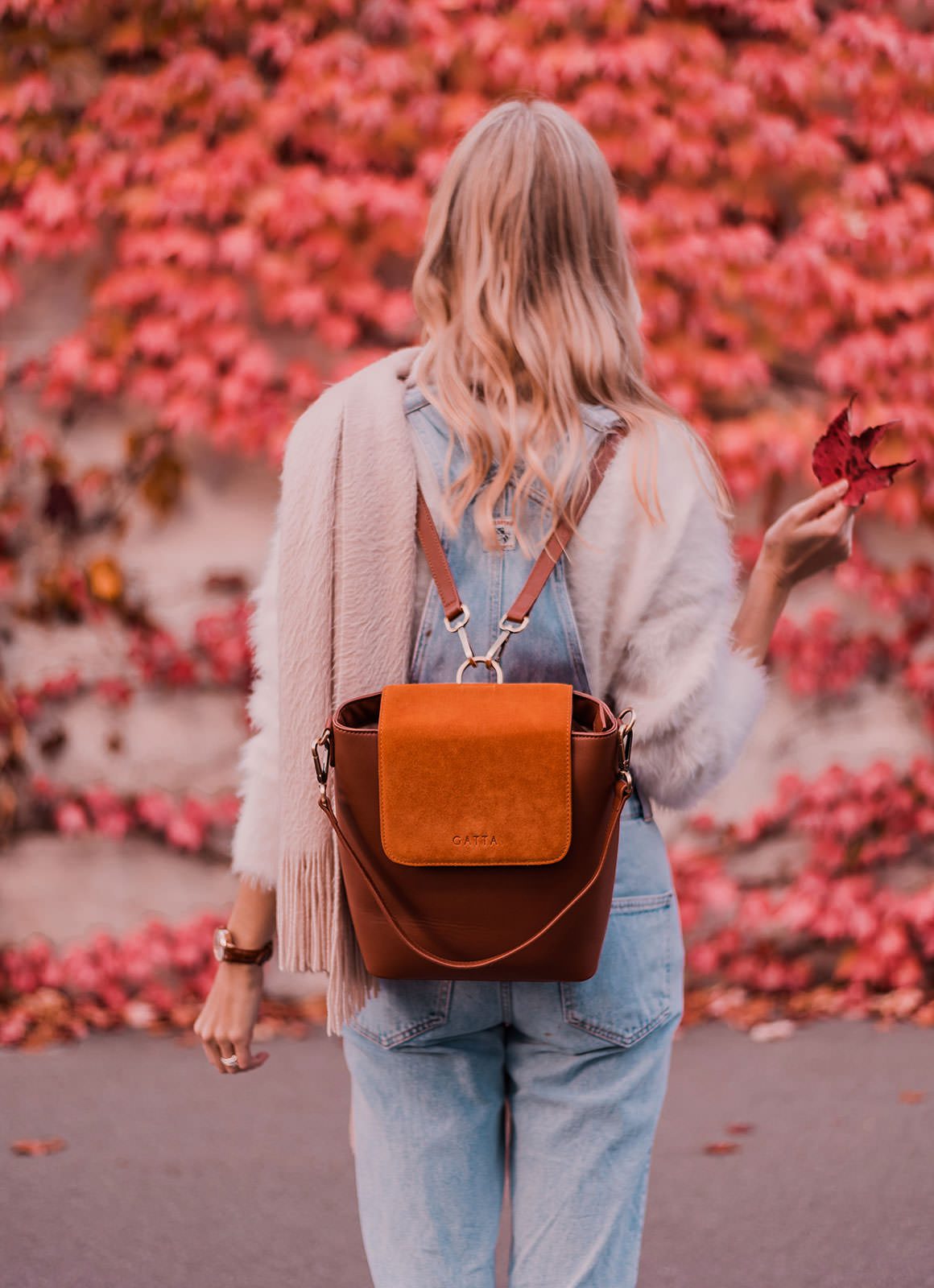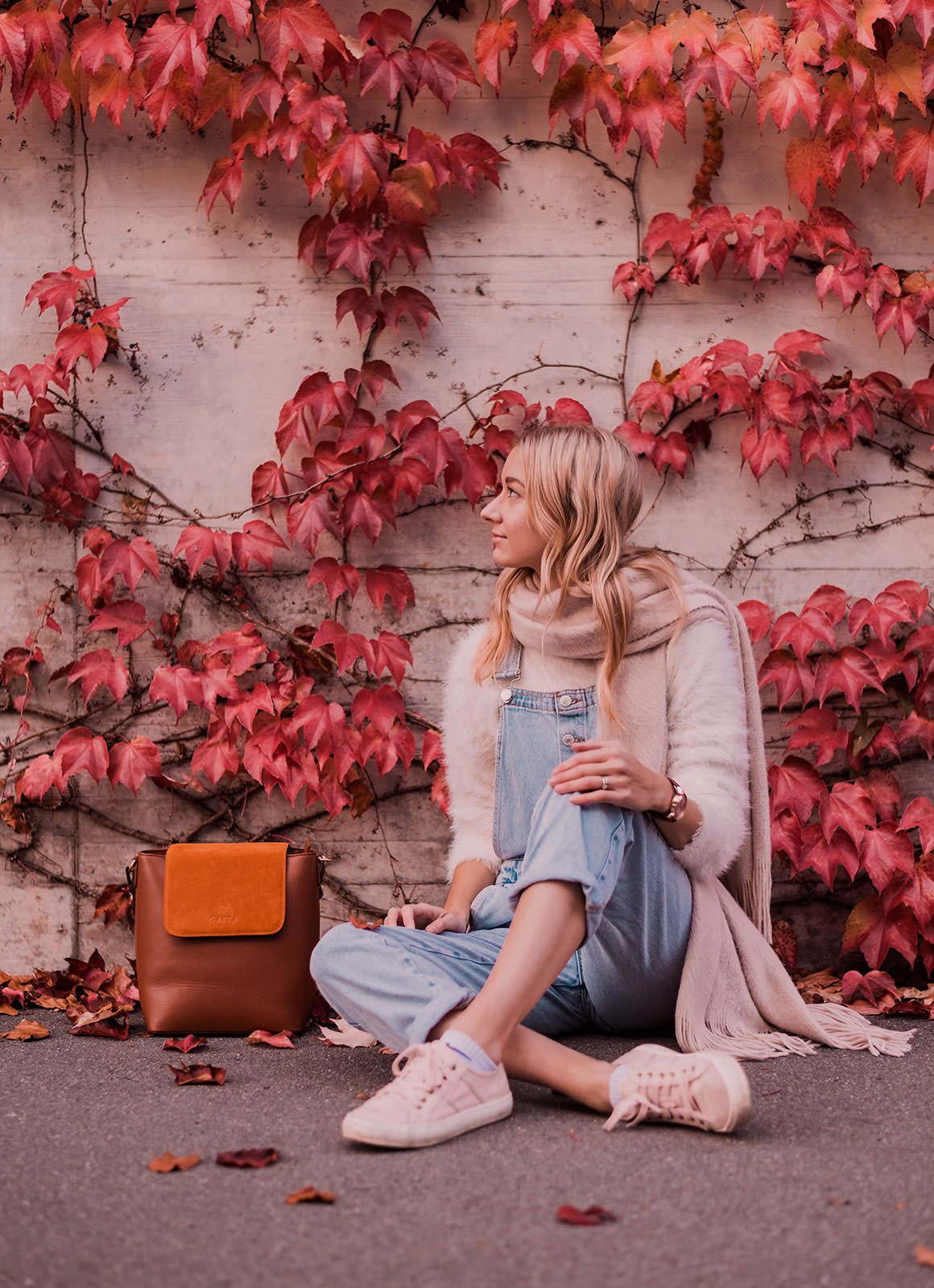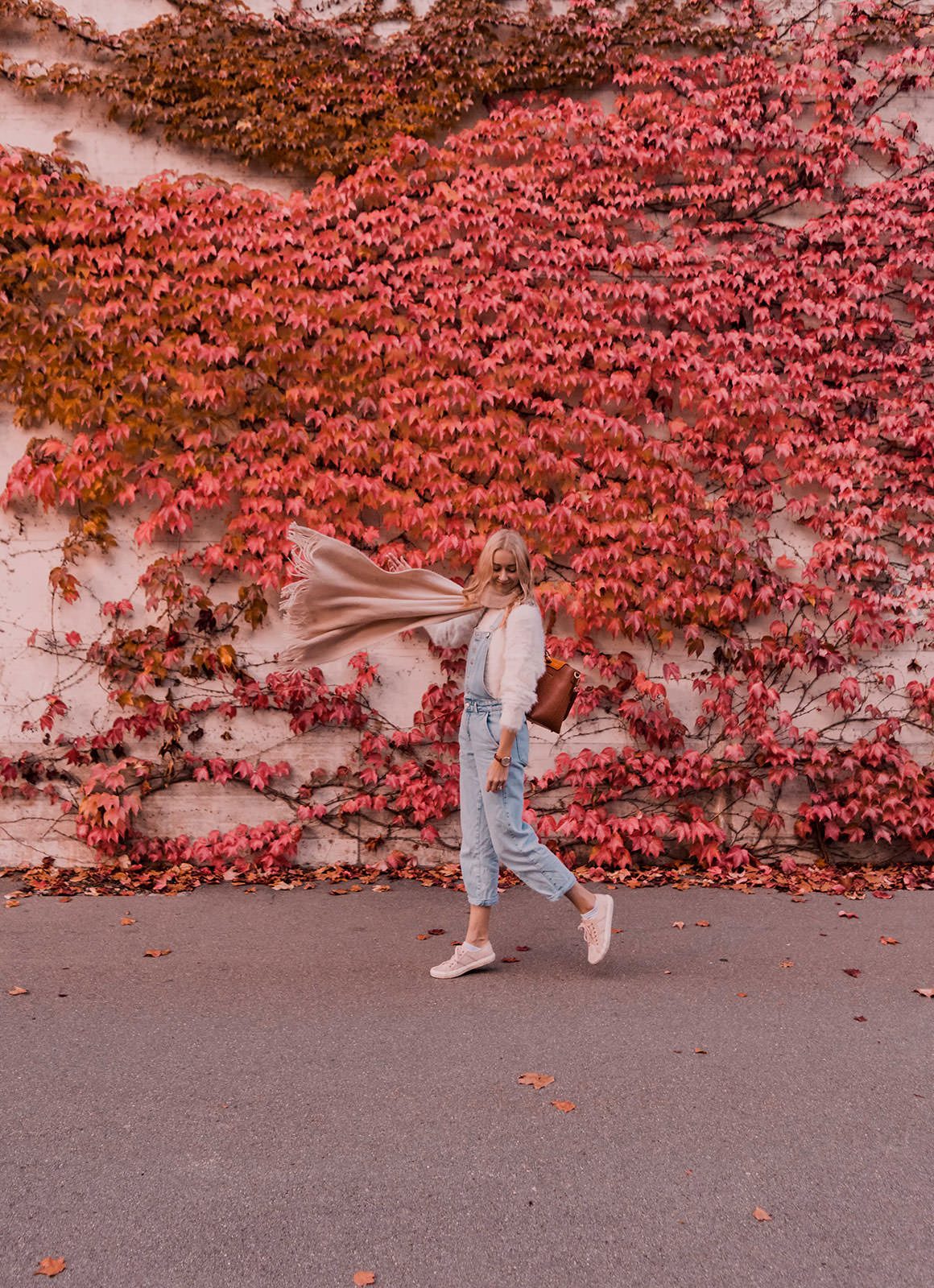 I currently use my Nikon D5300 DSLR camera for all of the photos you see on my website and Instagram (with the rare exception on a photo taken with my iPhone). I love that this camera has a flip screen so you can see what's in the frame when you are using a self-timer or remote. It's also really handy if you are holding the camera quite low or high so you can still see the screen. My Nikon is super sturdy and goes with me everywhere!
However I would like to upgrade to the full frame Nikon D750 or D810. These models are more advanced with larger image sensors and a high quality range of lenses to choose from.
LENS/ES
I switch between my zoom 18-55mm f/3.5-5.6G kit lens (kit just means it comes with the camera) and my prime 50mm f/1.8 lens. The 18-55mm is perfect for most travel situations (except for really long distance zoom which I don't really need), and the 50mm lens is great for portraiture and creating nice blurry backgrounds. Keep in mind the 50mm can be difficult to use unless you have a lot of space because it is fixed at a 50mm zoom.
However I would like to upgrade to either the Nikon 24-70mm f/2.8 or the Nikon 35mm f/1.8, because changing between lenses can become quite annoying and sometimes it means missing the perfect shot. These lenses are better for a wide range of situations with a nice high aperture for blurred backgrounds. But they are quite expensive, which is why I am waiting to upgrade!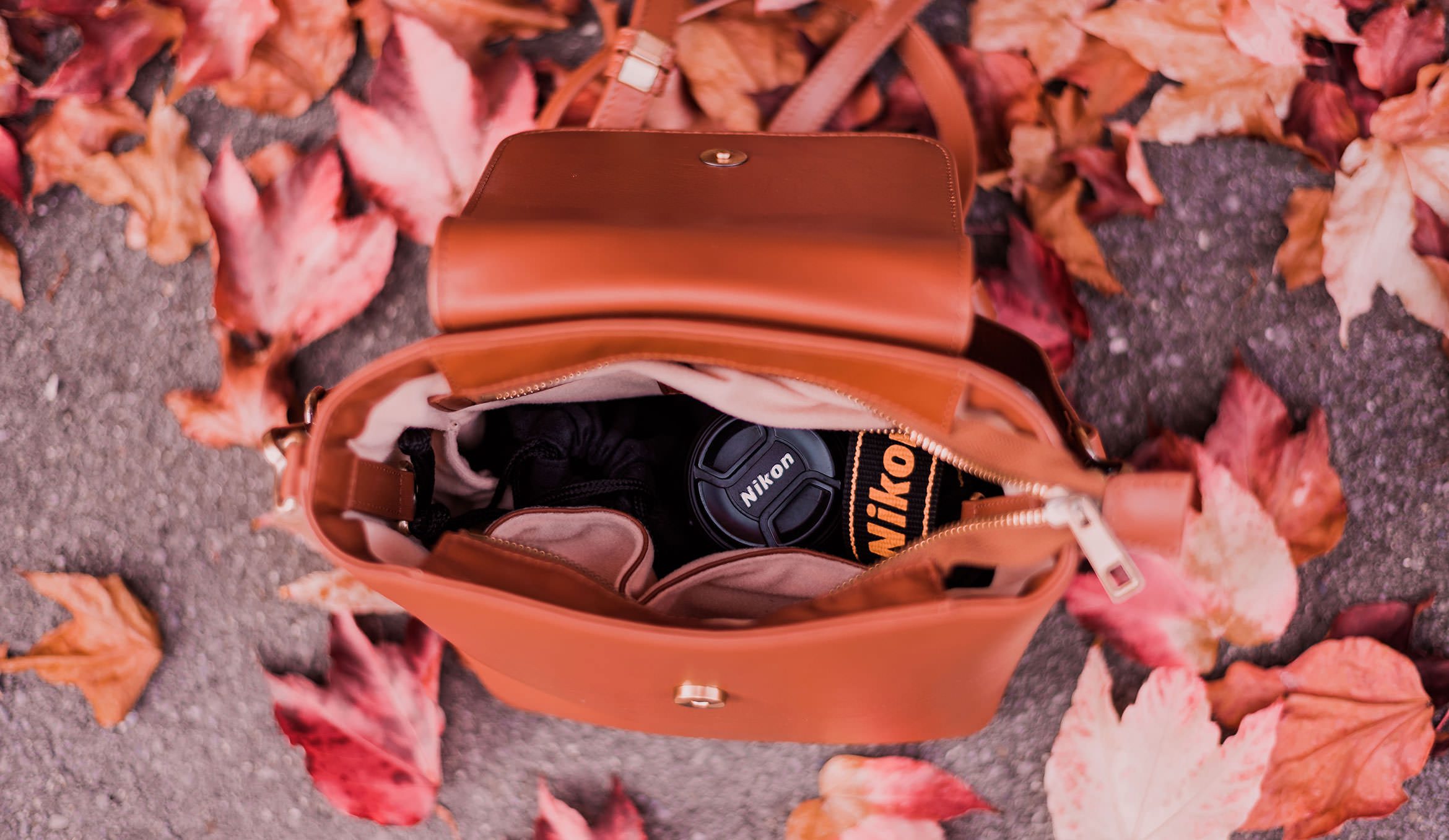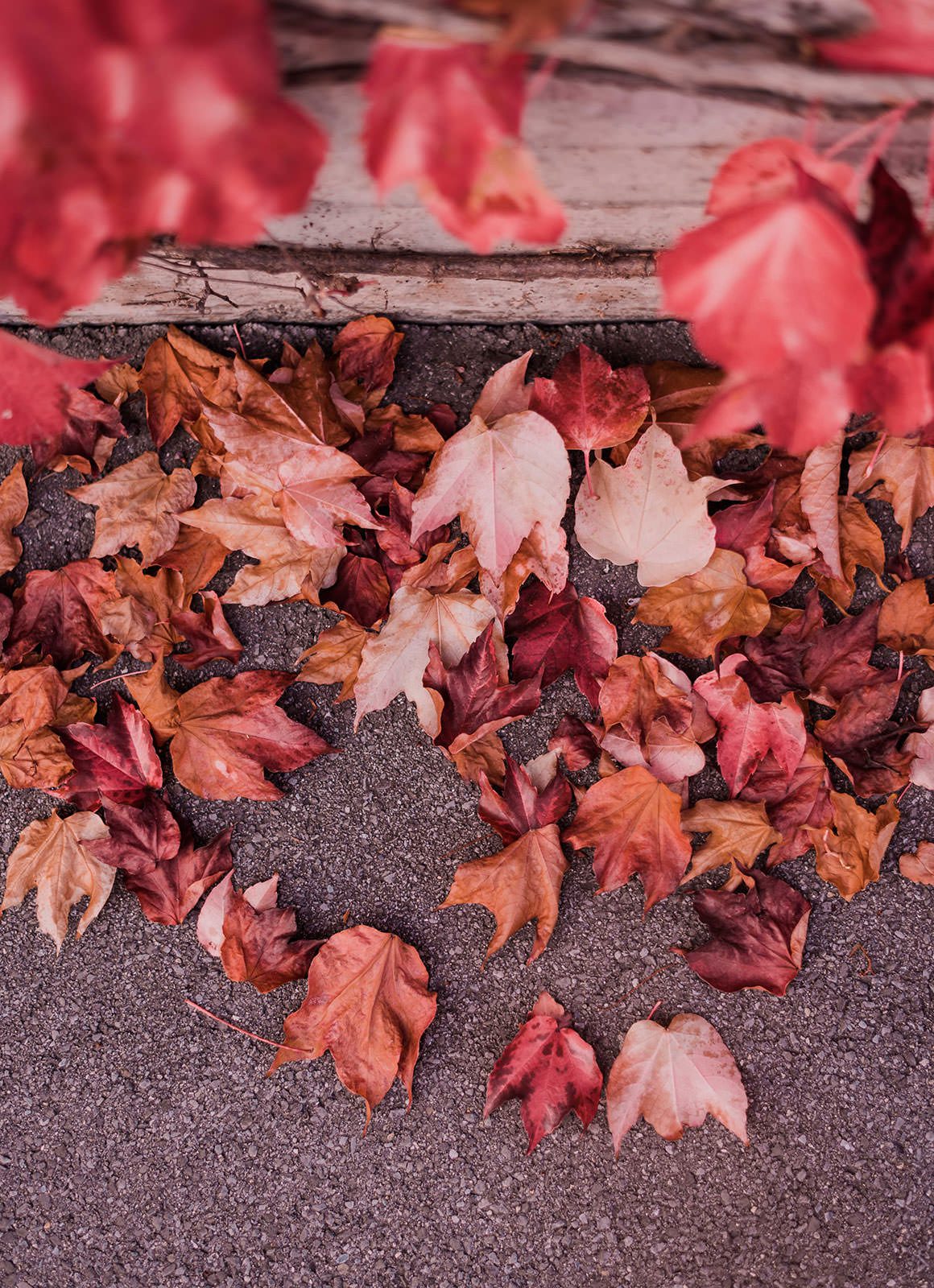 A must have for solo travellers and for when you don't have anyone else around to get your photo (Jase and I use this all the time for our couple pics), is the Nikon ML-L3 Infrared Remote. Simply choose to control your camera via remote in the settings and you can then click the remote to take a photo!
Another very handy piece of equipment to have is a portable mini tripod. I love my littie Manfrotto Pixi Evo Tripod because it is super compact and easy to prop up on other objects to hold your camera while you get the perfect snap. It also allows you to tilt your camera 90 degrees for portrait photos. Great for using with your camera remote and also for low light shots that require the camera to stay really still. I also have the Manfrotto phone mount which can be used with this tripod to take photos or video with your phone when you don't have someone else to take the photo for you.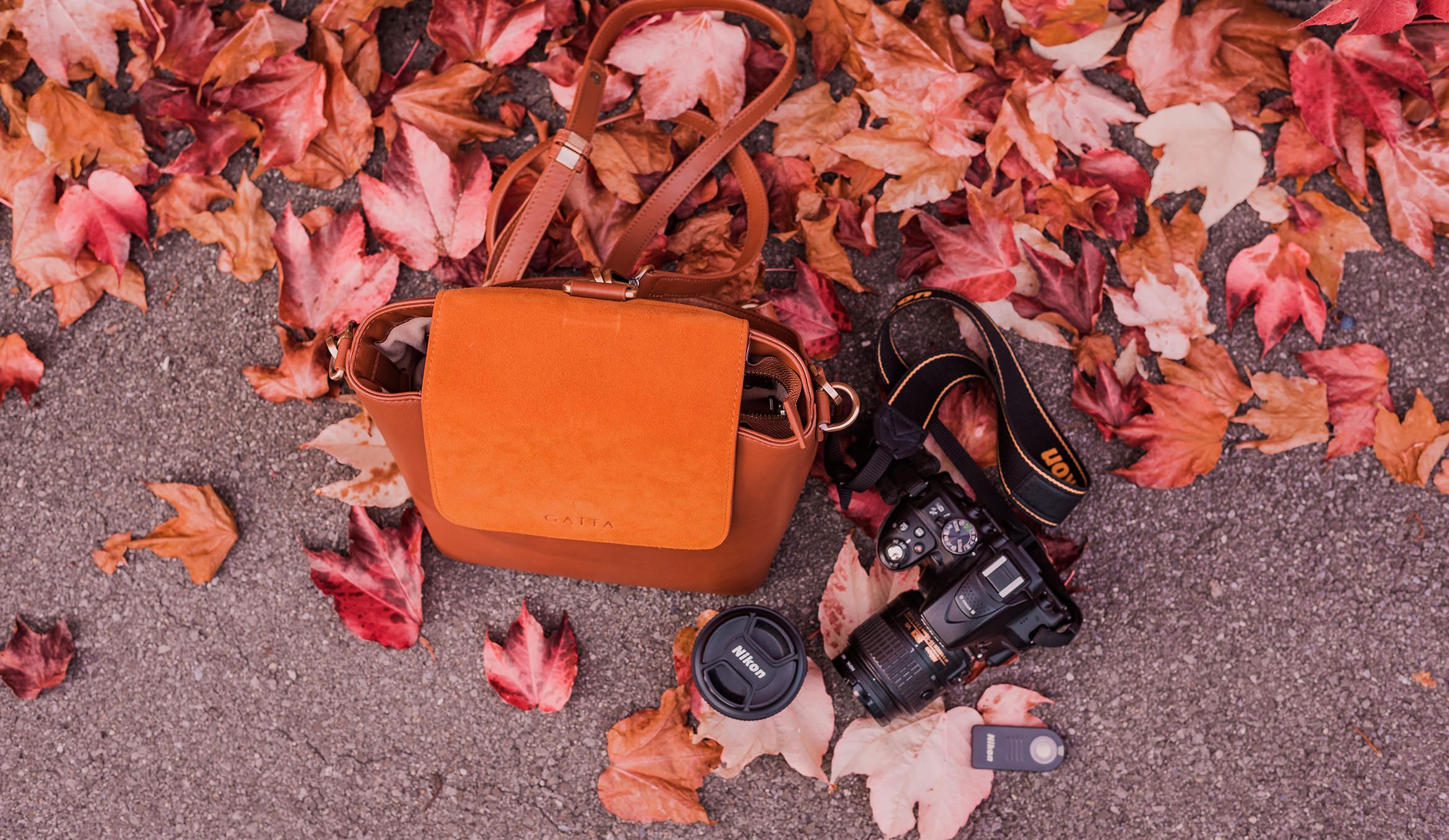 IPHONE
I am currently using the iPhone X. I think it's easy to underestimate the power we now have in our phone cameras. Having decent quality is important to me because I use my phone to record video and take photos for my Instagram Stories. I also am currently using it to record my vlogs for IGTV and YouTube. One day I might upgrade to a dedicated vlogging camera, however I don't want to invest in one until I am sure I will be using it a lot.
There have also been situations when I didn't have my camera with me (or I forgot the memory card… a mistake you only make once), and I have had to use my phone to take photos for my Instagram and blog. And what is quite funny is that some of the photos I've taken with my phone have actually been my most popular on my Instagram.
IPHONE CASE
If it's something that I shouldn't drop, I am the person guaranteed to drop it. And I've learnt this lesson the hard way a number of times with my phones. So I no longer take risks with pretty cases (which are usually so slippery to hold) that don't offer much protection. At the moment I am using the Lander Torrey case – which I love because it's got a grippy texture, it's not too bulky, it's drop proof from 3m and also has a wrist strap. The wrist strap is super duper handy when you are taking photos with your camera and then video with your phone, you can just hang your phone from your wrist.
Big love,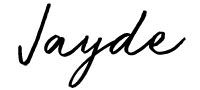 This post does contain affiliate links that I earn a small commission for (with no extra cost to you), however as always all opinions are my own. I only ever recommend products and services that I personally love! Any purchases you make through links helps me keep my blog running and I'm oh so grateful for your support!
---

If you loved this post I think you'll enjoy this too…
My Little Pink Book of the Best Blogger Resources