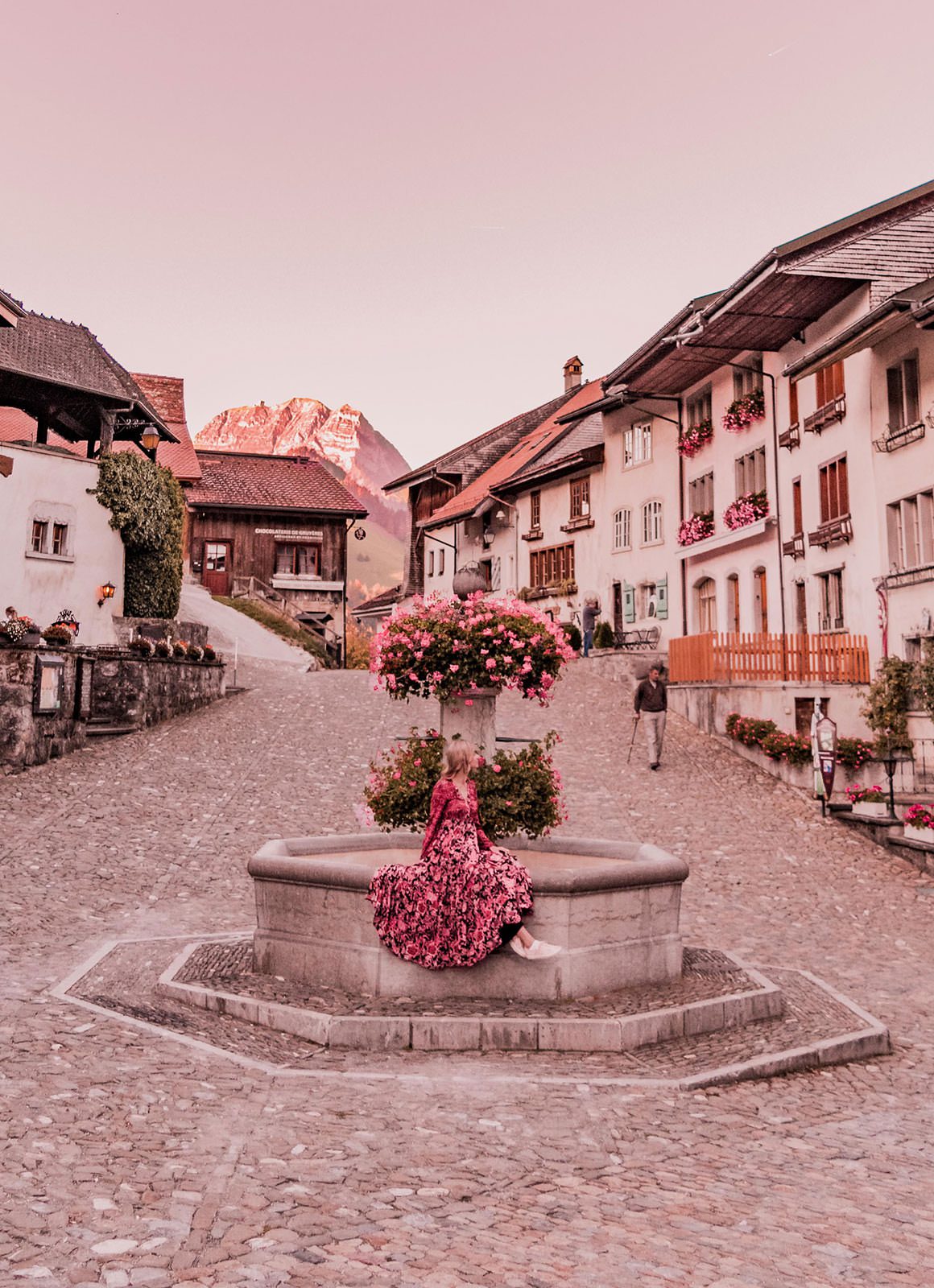 This post was kindly sponsored by La Gruyere, however as always all opinions are my own. I only ever recommend brands and places that I personally love!
---
I think most of us have at least heard of Gruyere, and it most likely makes us think of cheese. Yum. That is because La Gruyere is home to the world famous AOP Gruyere cheese. Which much like champagne can only be called Gruyere when it's made in the region with a specific recipe.
And yes the cheese was one BIG reason we wanted to visit. But the other things calling our names were the meringue and double cream, medieval castle and beautiful hiking trails that also call this region in Switzerland home.
How to Spend Two Days in La Gruyere: Eat Cheese, See the Castle + Hike Pretty Trails
When to go
Gruyere is a beautiful place to visit all year round. Just like the rest of Switzerland it magically transforms with the seasons. We loved visiting in autumn because the leaves had started changing to a rainbow of yellow, oranges and reds and the cooler weather makes it perfect for eating fondue – something you must try if you visit.
How long to visit
La Gruyere makes a great day trip from Zurich or Lucerne, and is also perfect for a weekend or two days. We spent two days in La Gruyere and felt like we got to see a lot.
How to get Around
We drove because the cost of the hire car worked out very similar to train tickets. It also made it easier to get around outside of the main village as buses only run around once per hour.
Where to Stay
For our two days in La Gruyere we stayed in the heart of the medieval village which made the start to our second day much easier because we were right amongst all the places we wanted to see. The hotel we stayed at was Hotels de Gruyeres – the room was small but cosy and perfect for one night and the buffet breakfast was very yummy with lots of local produce.
Day One
Visit Maison Cailler Chocolate Factory
Cailler is a famous Swiss brand of chocolate and is said to have been one of the first to start making milk chocolate as we know it today. You can book a factory tour were you learn about the history of chocolate and get unlimited samples from the chocolate buffet at the end!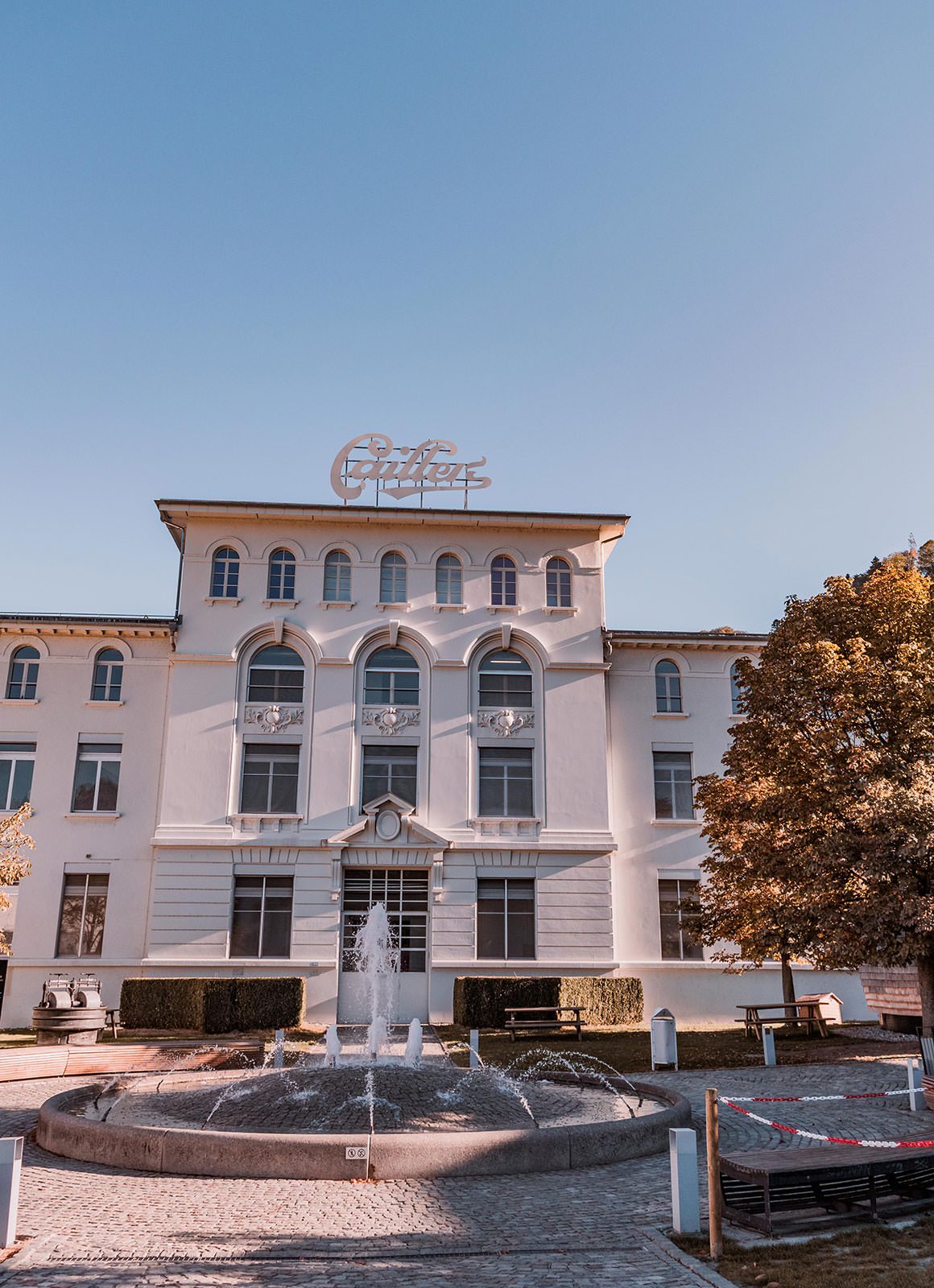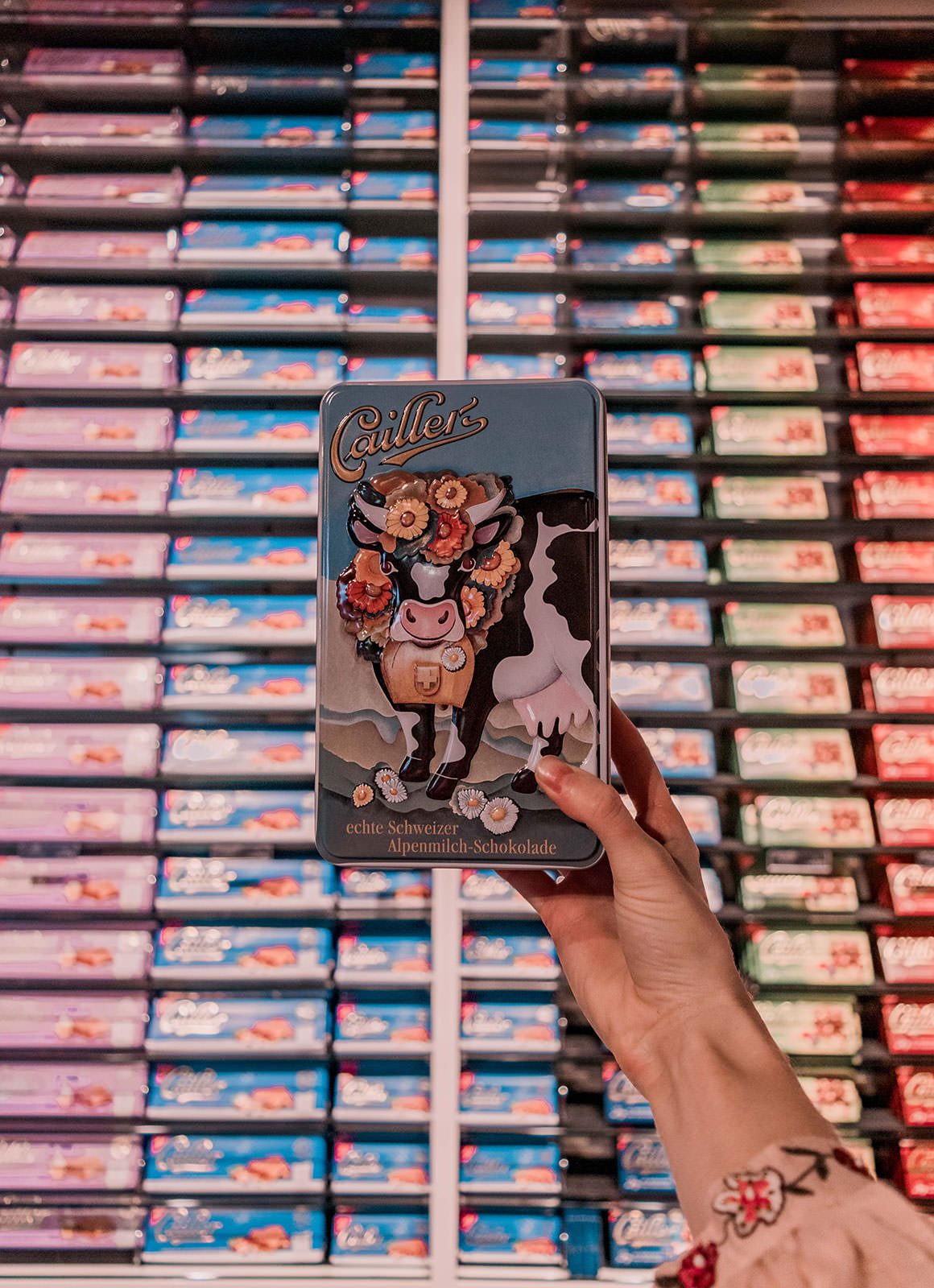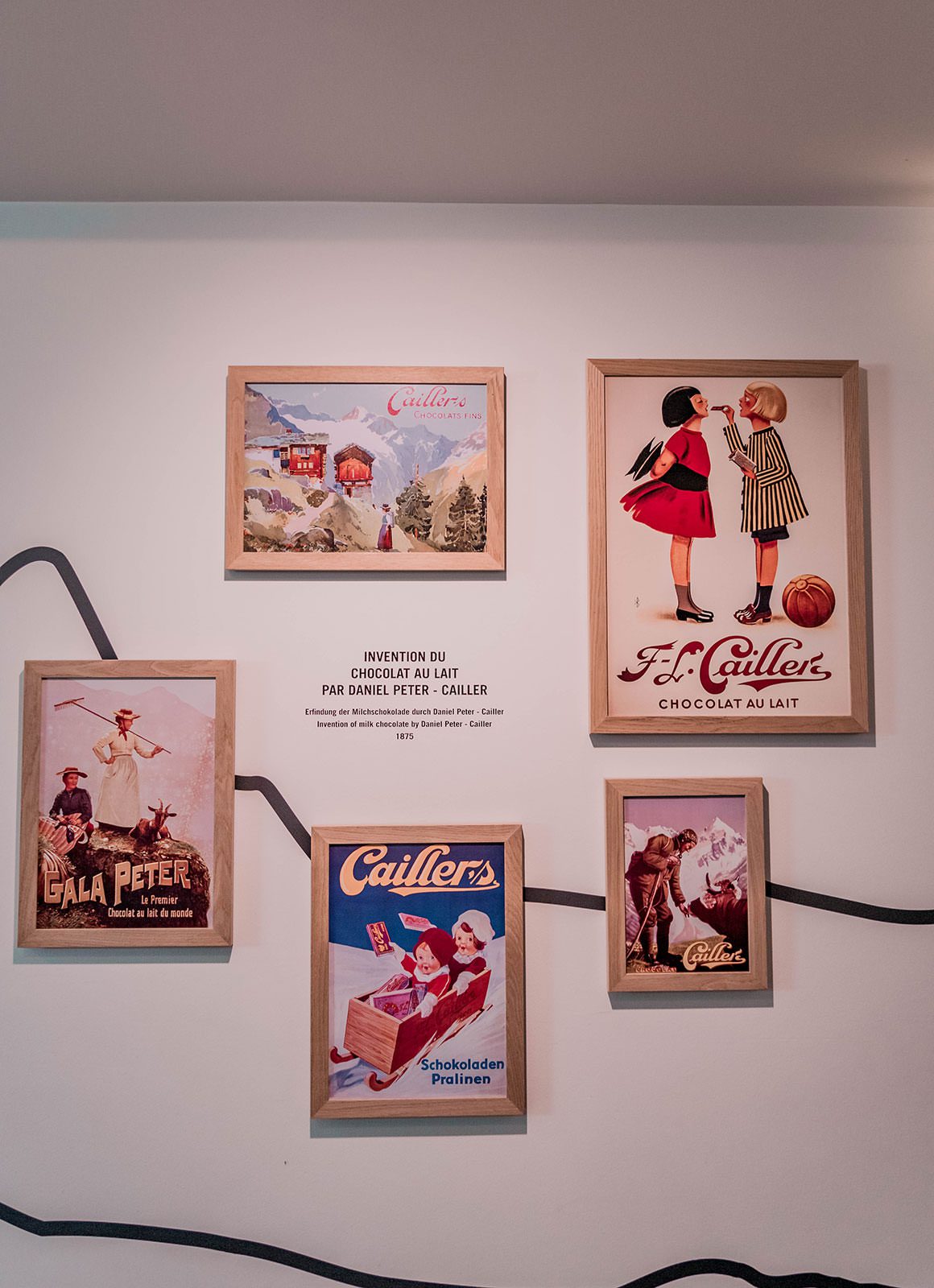 Hike Gorges de la Jogne
The start of this fairytale hike is just short drive from Maison Cailler, and is a nice easy trail that takes about 1 hour and a half. Or if you are like me and have to stop for photos every five seconds it might take a little longer. You can find the map and details here.
Once you get to the end of the trail there is a bus that goes back in the direction of your car. Just make sure you check the bus times when you are getting close because they only run once per hour.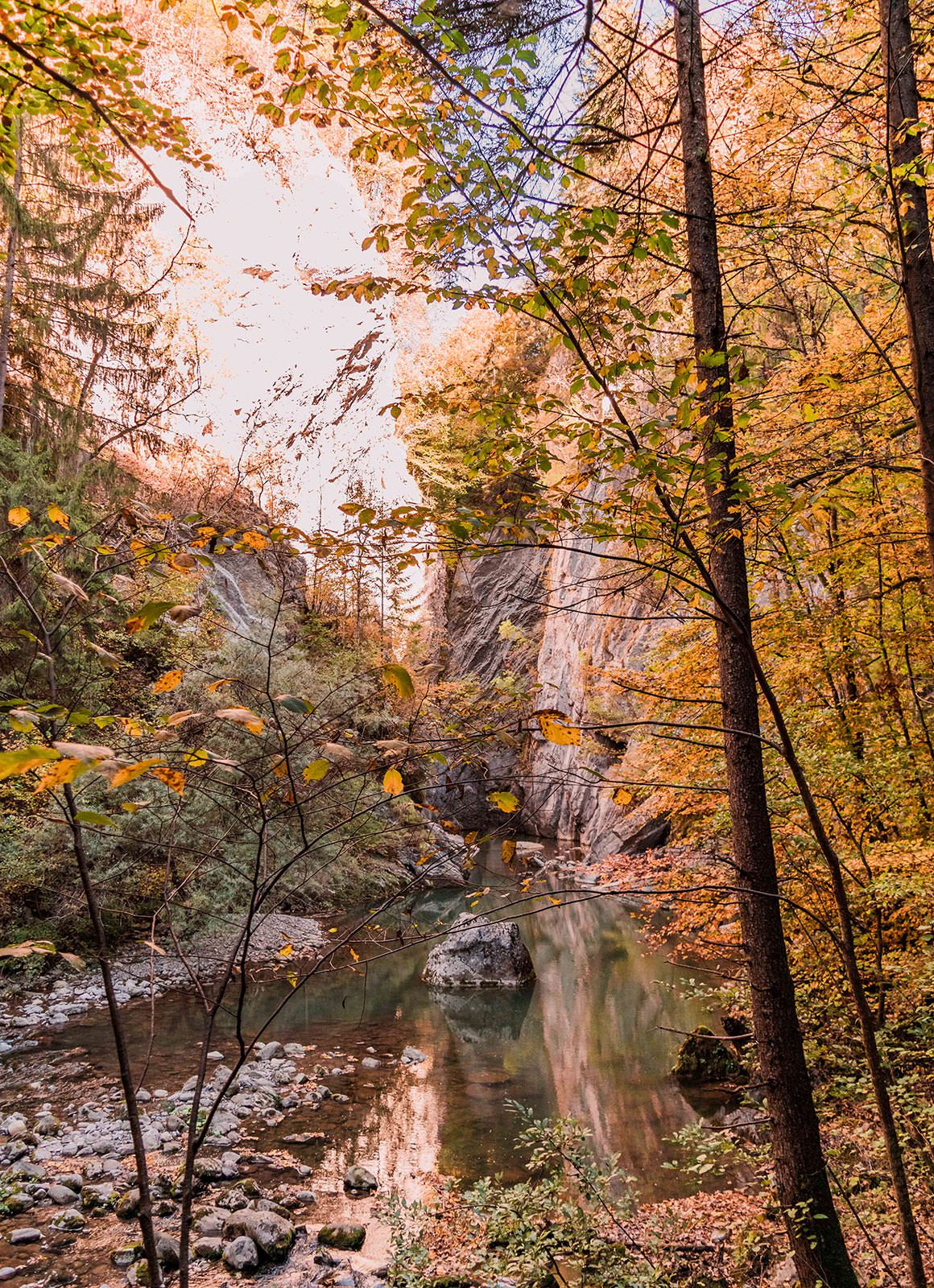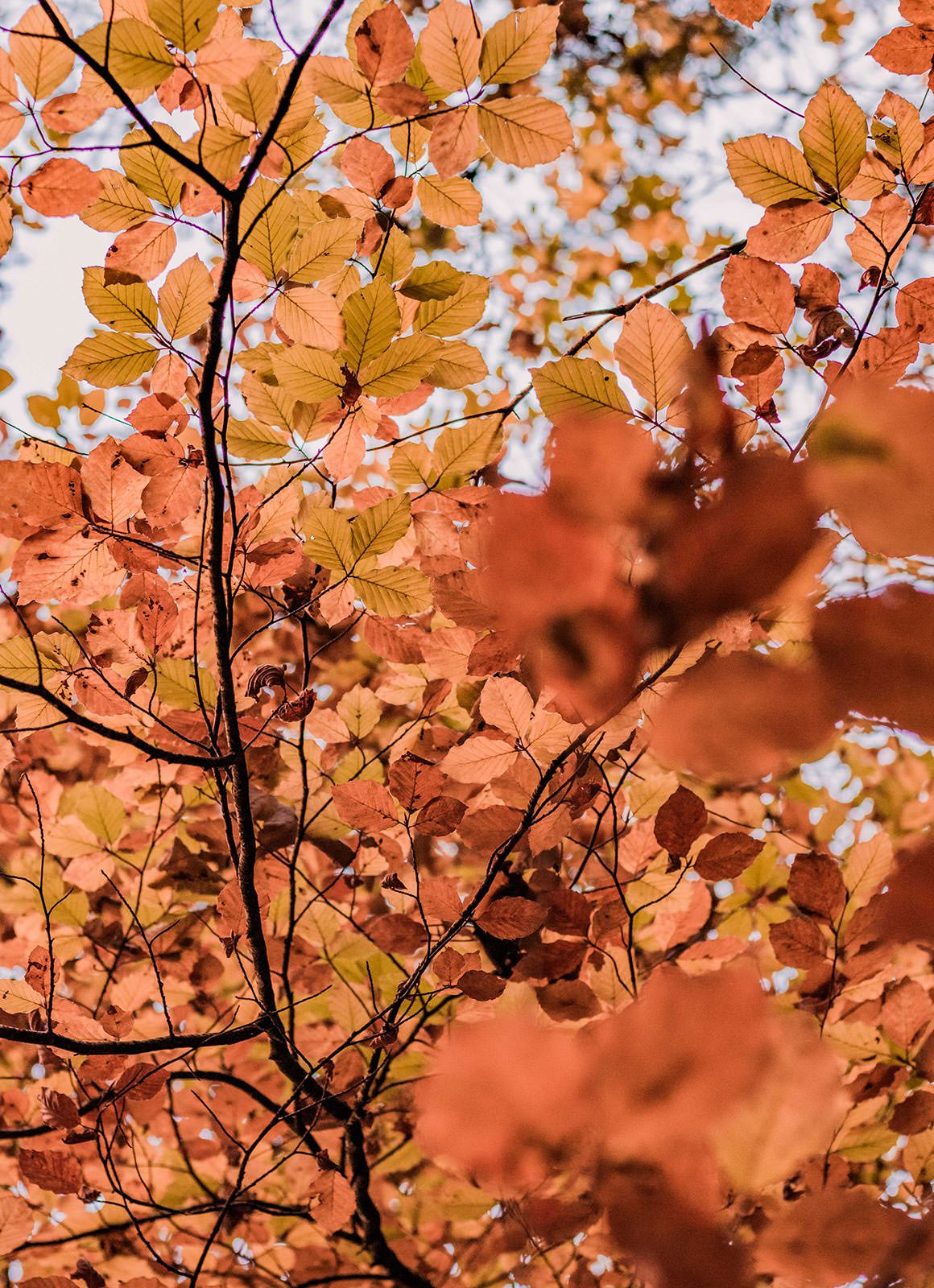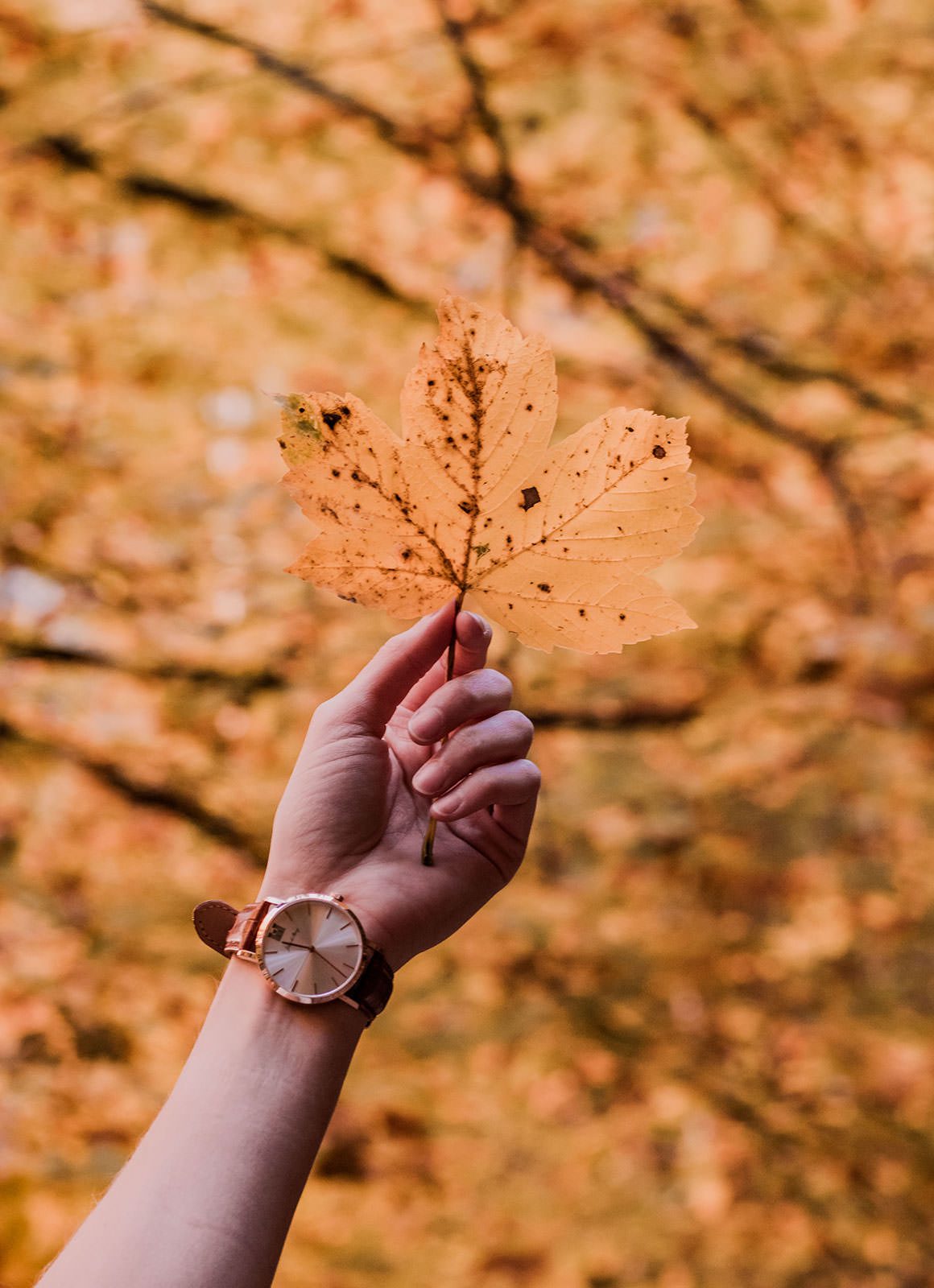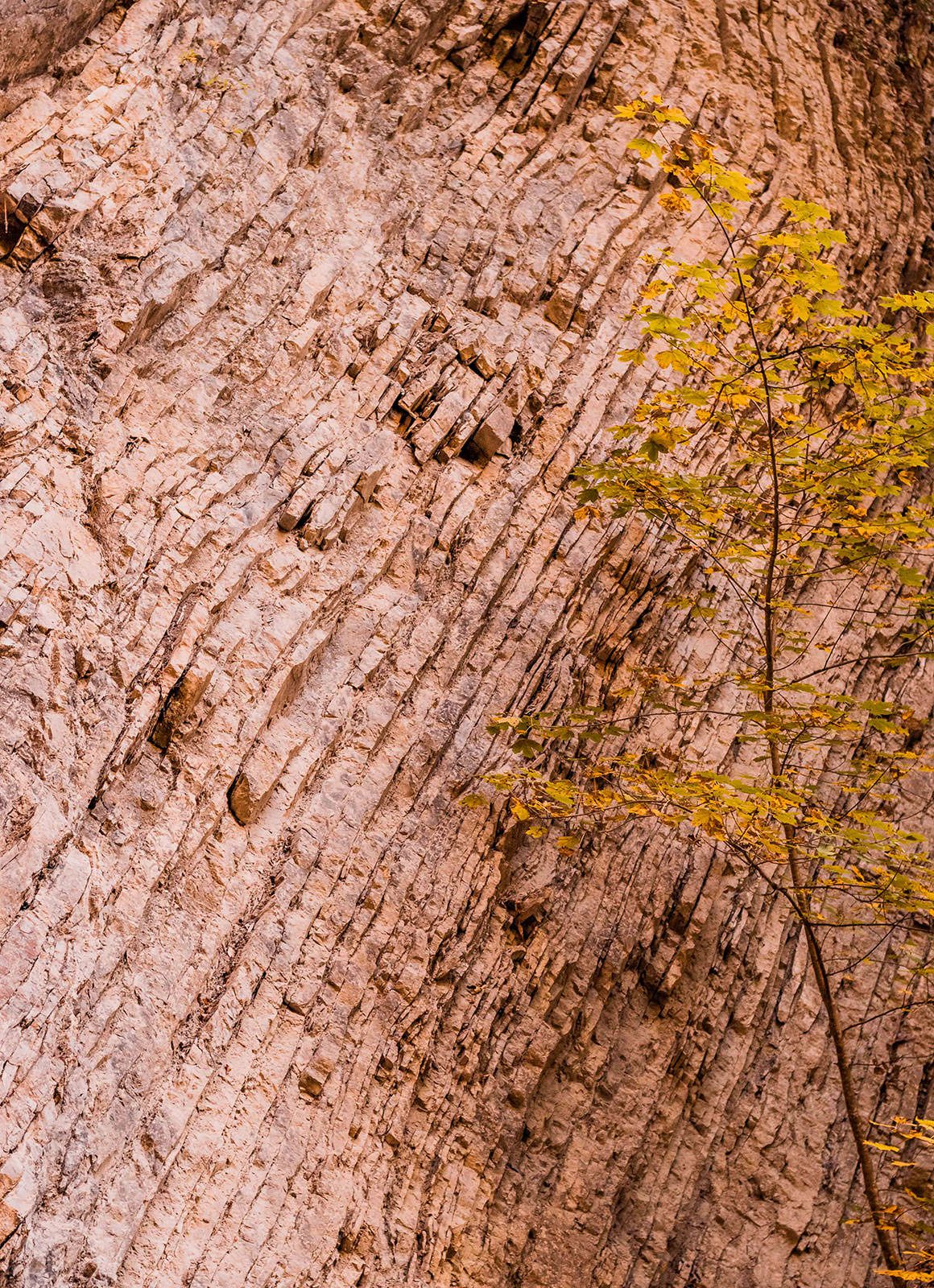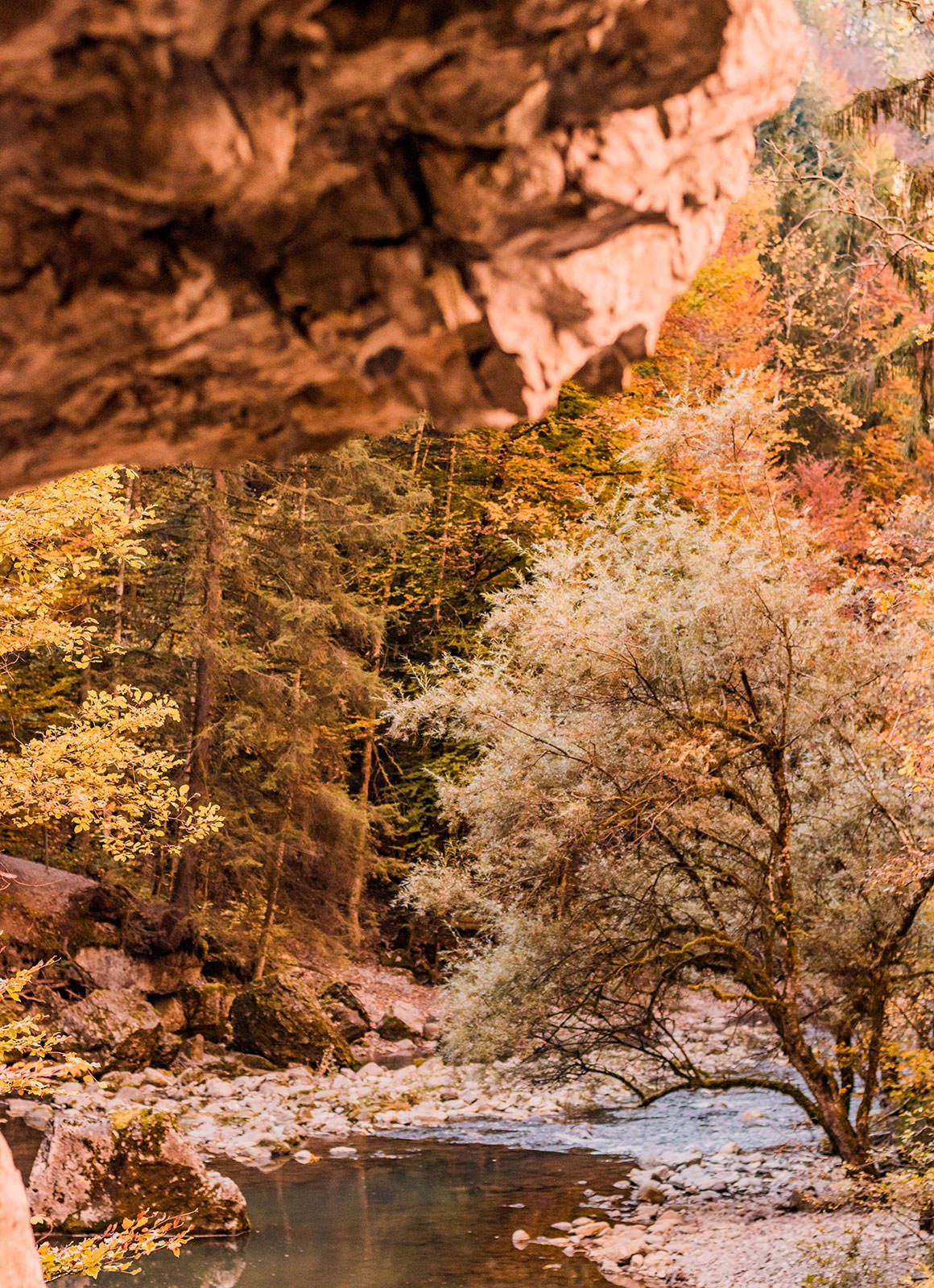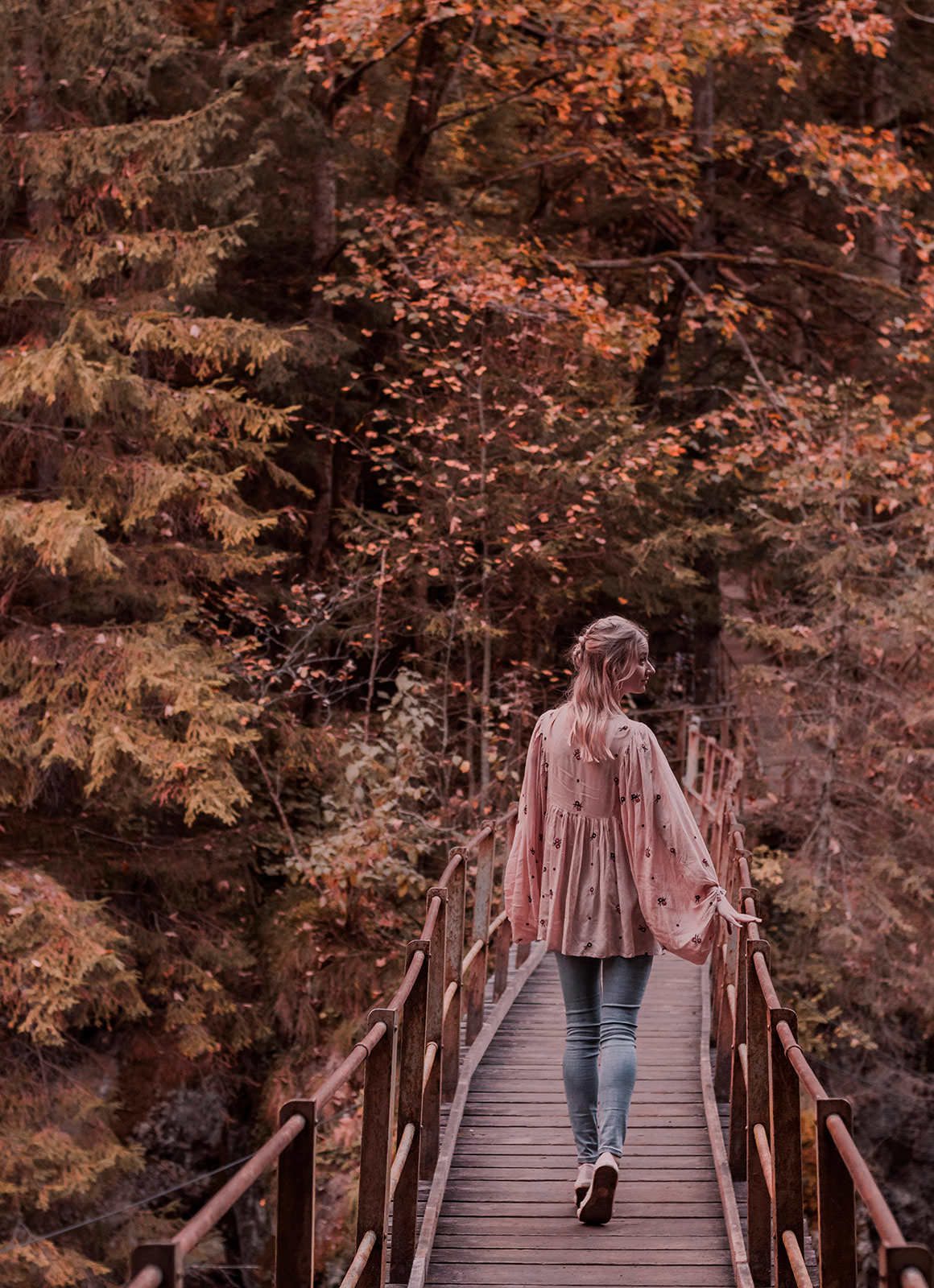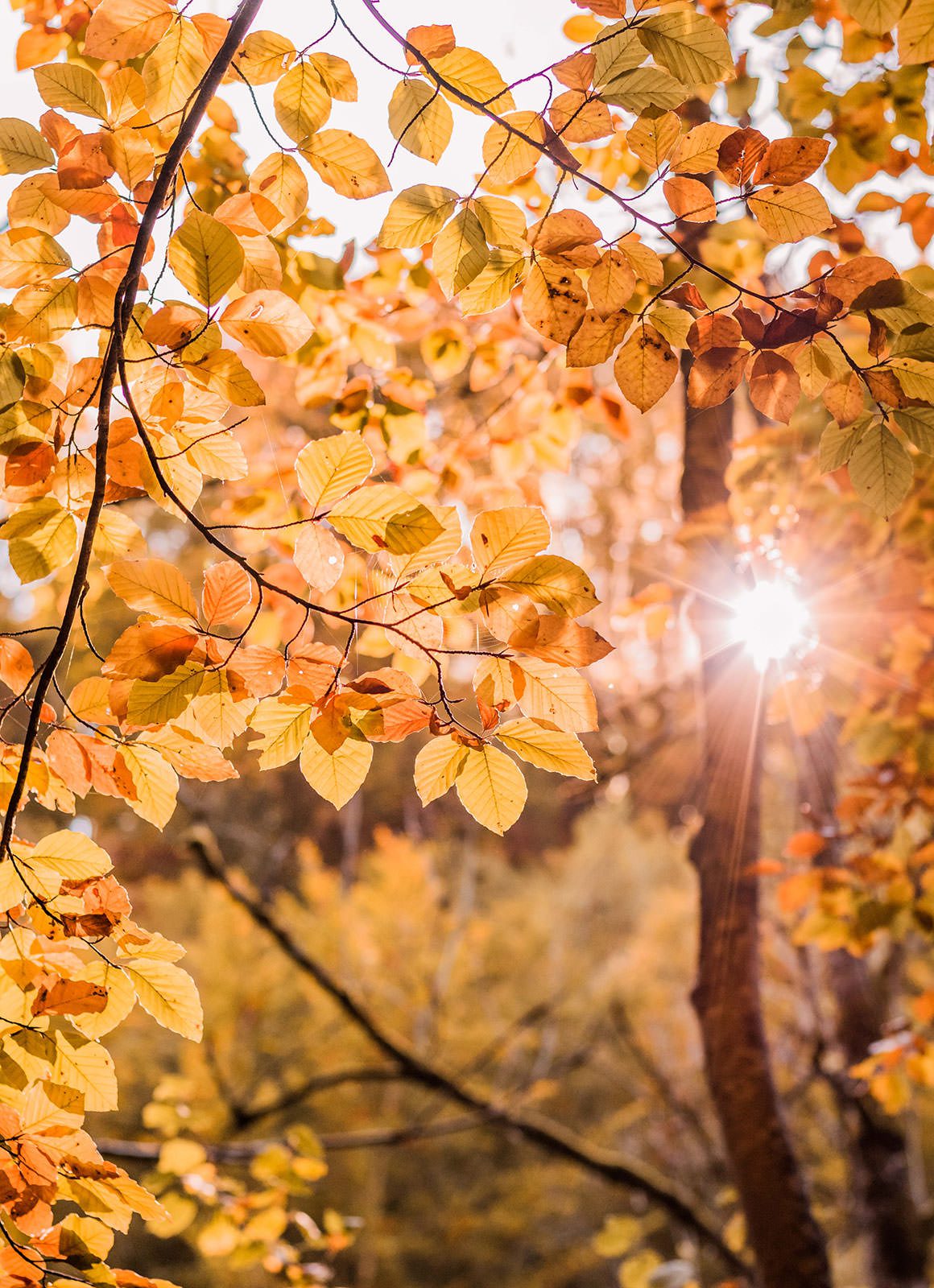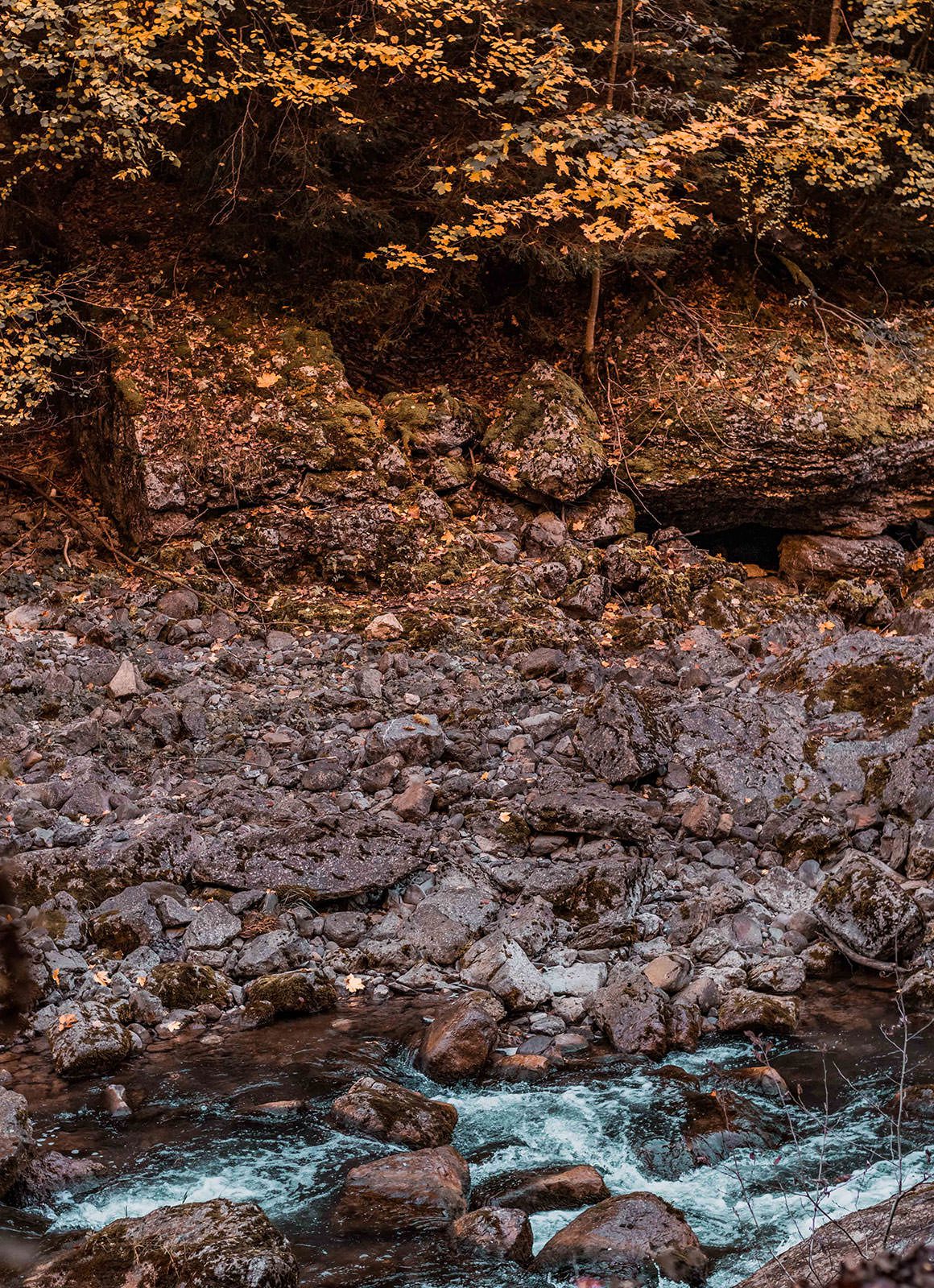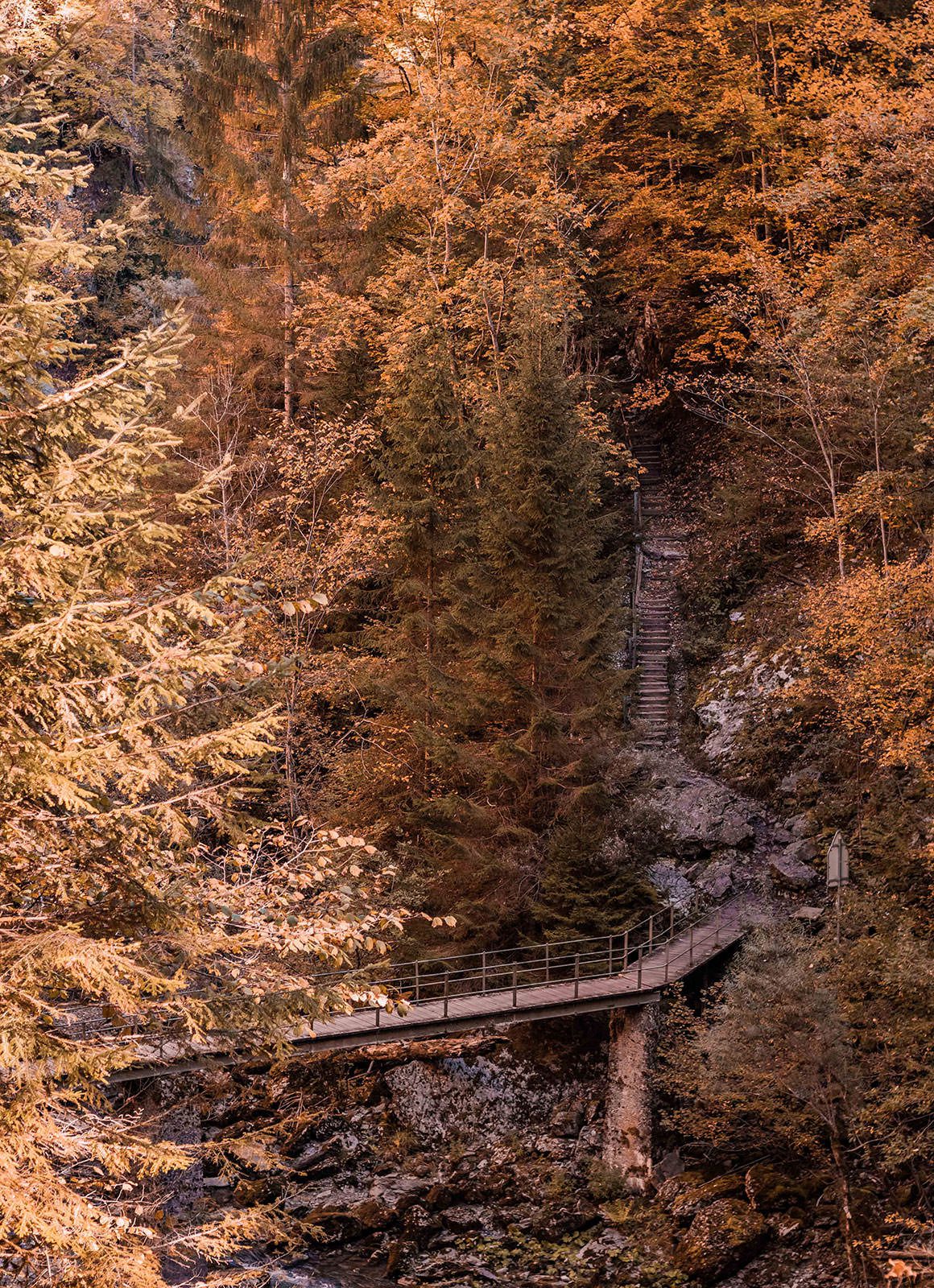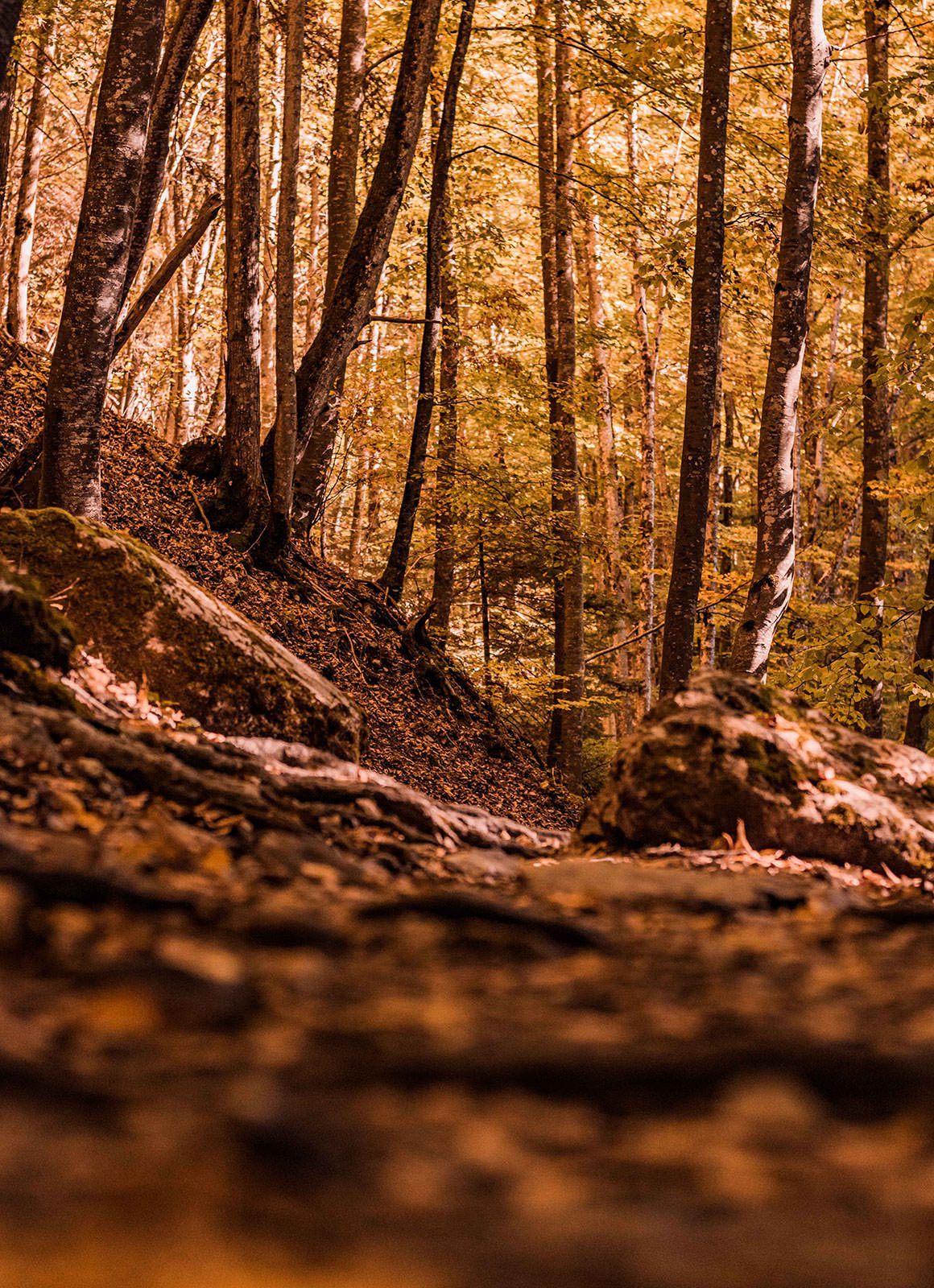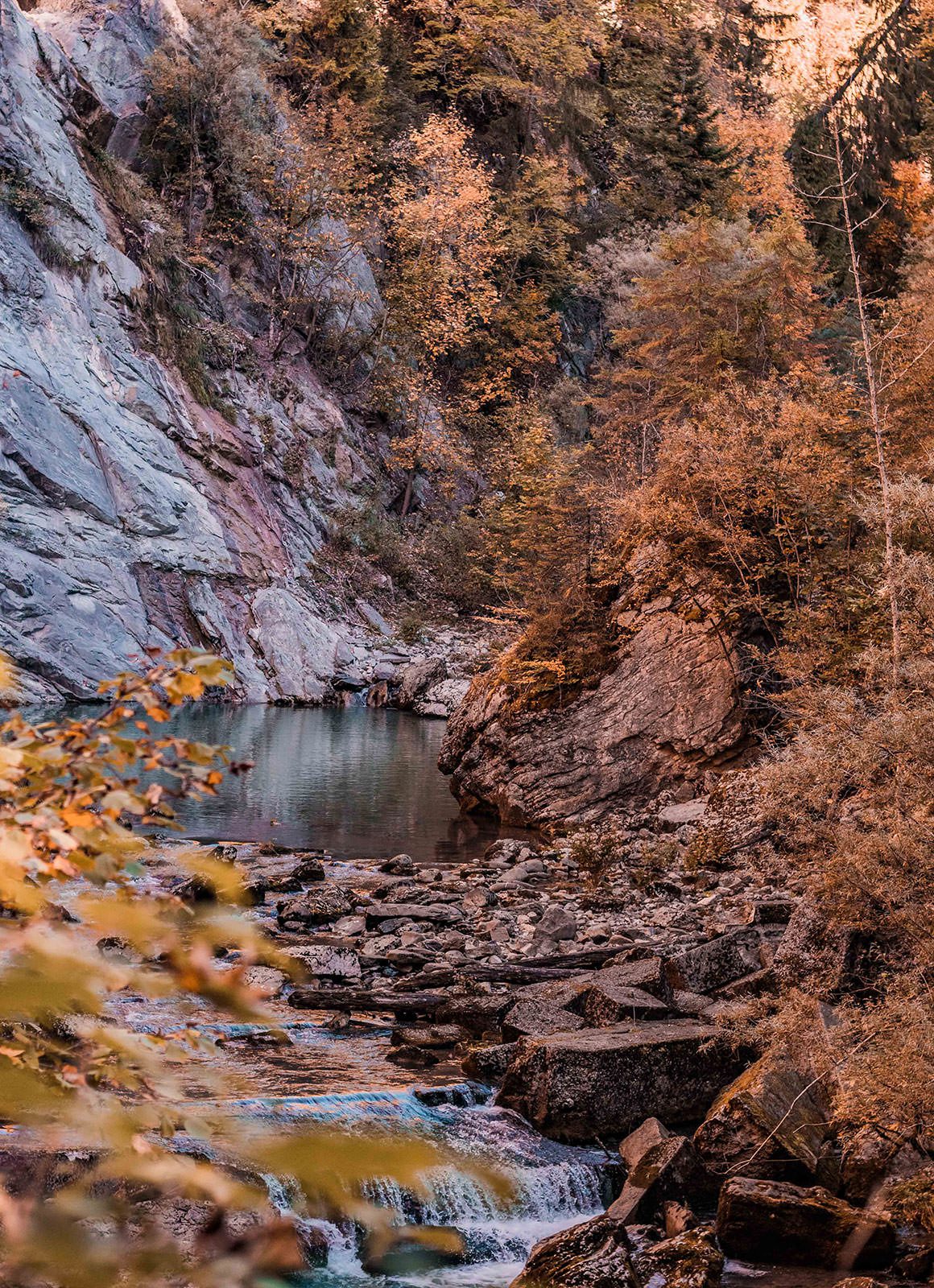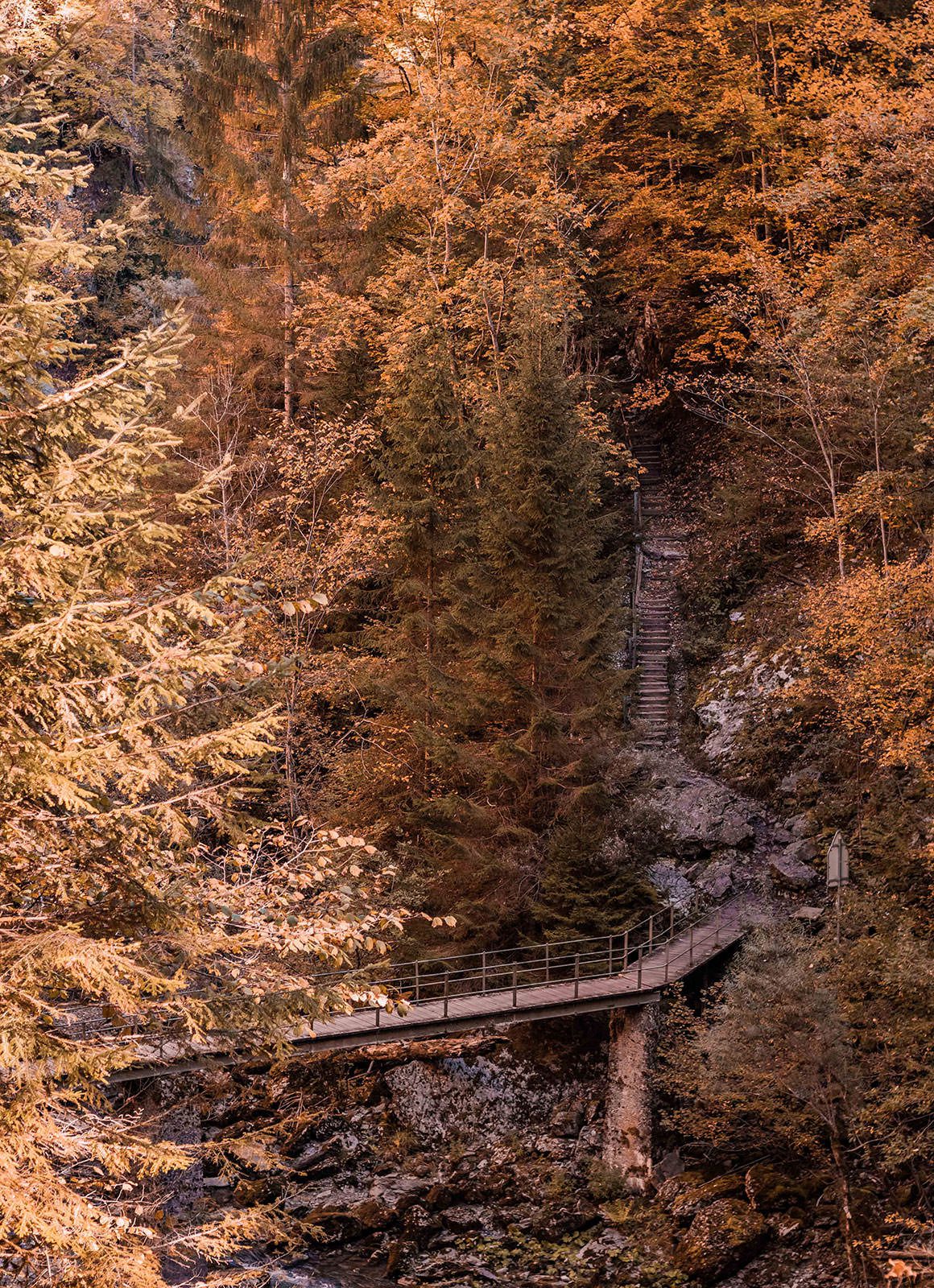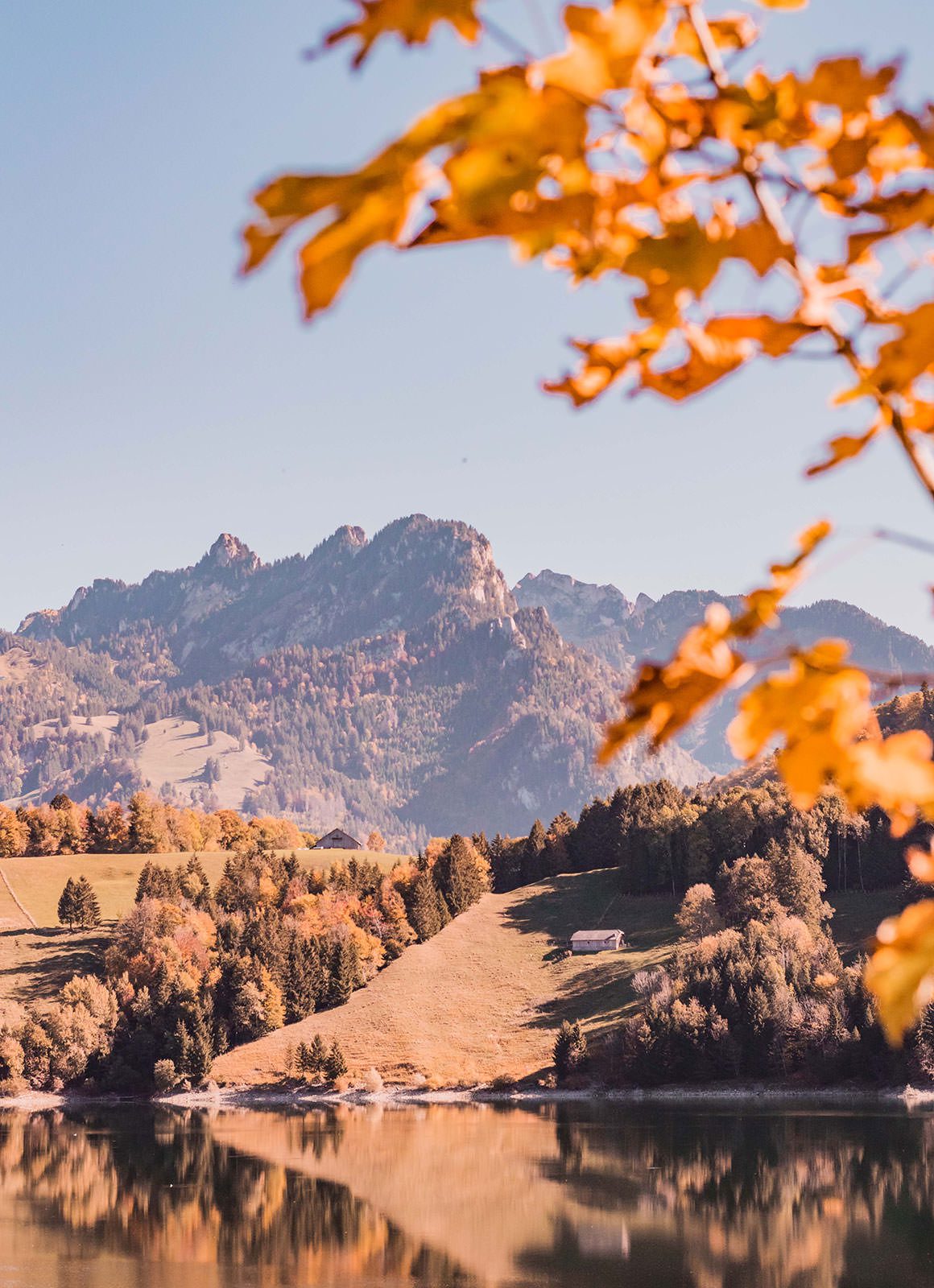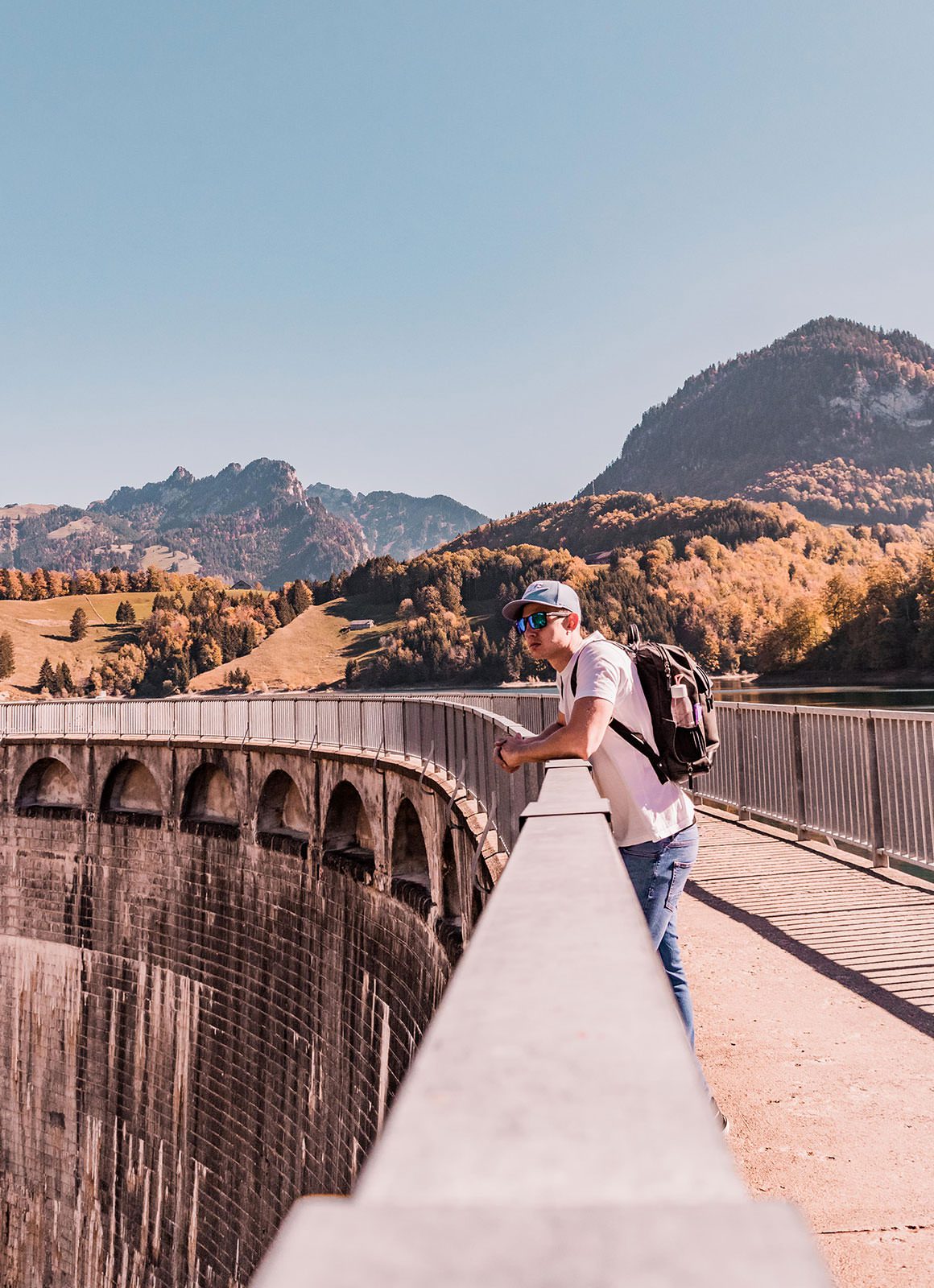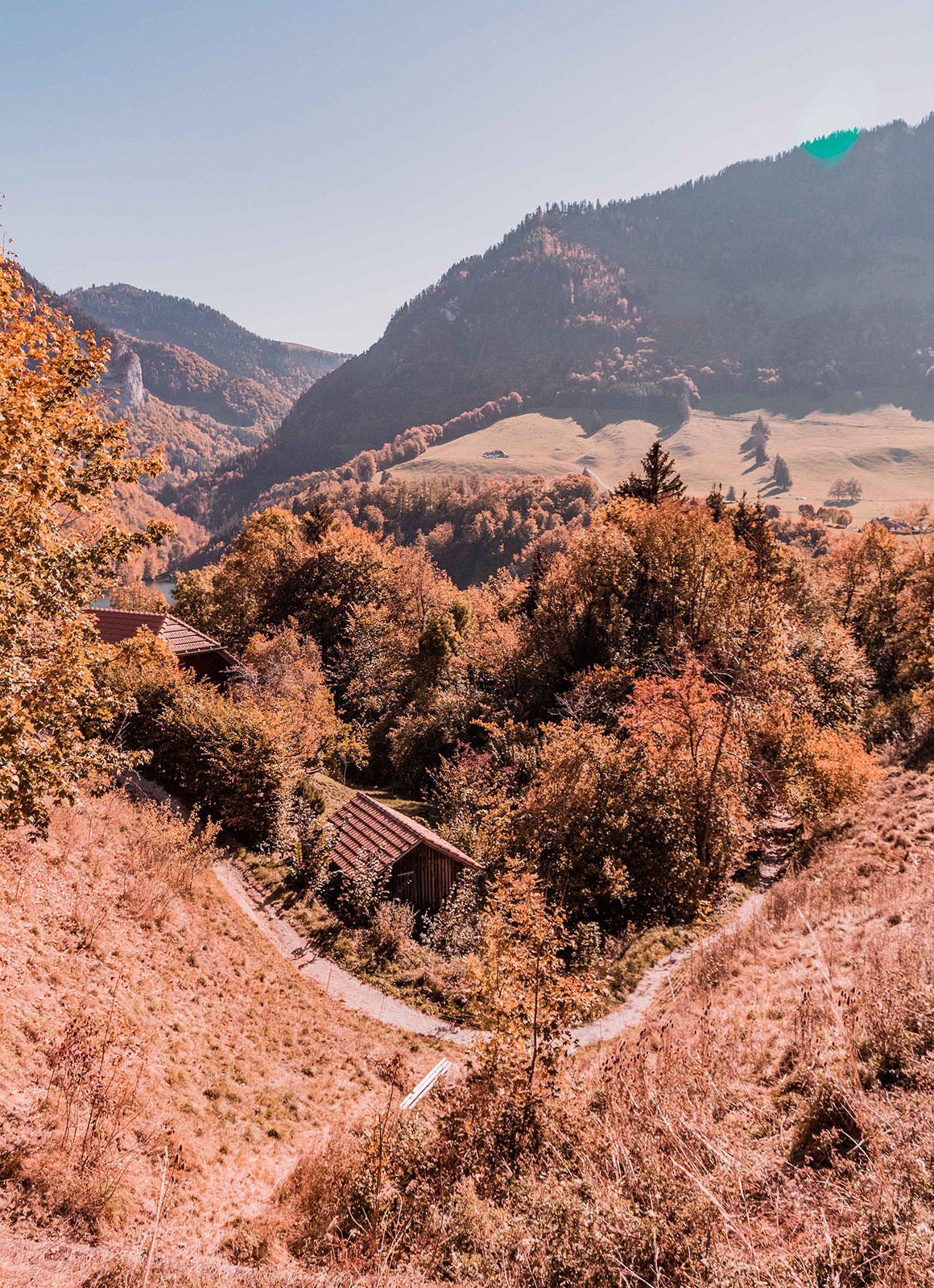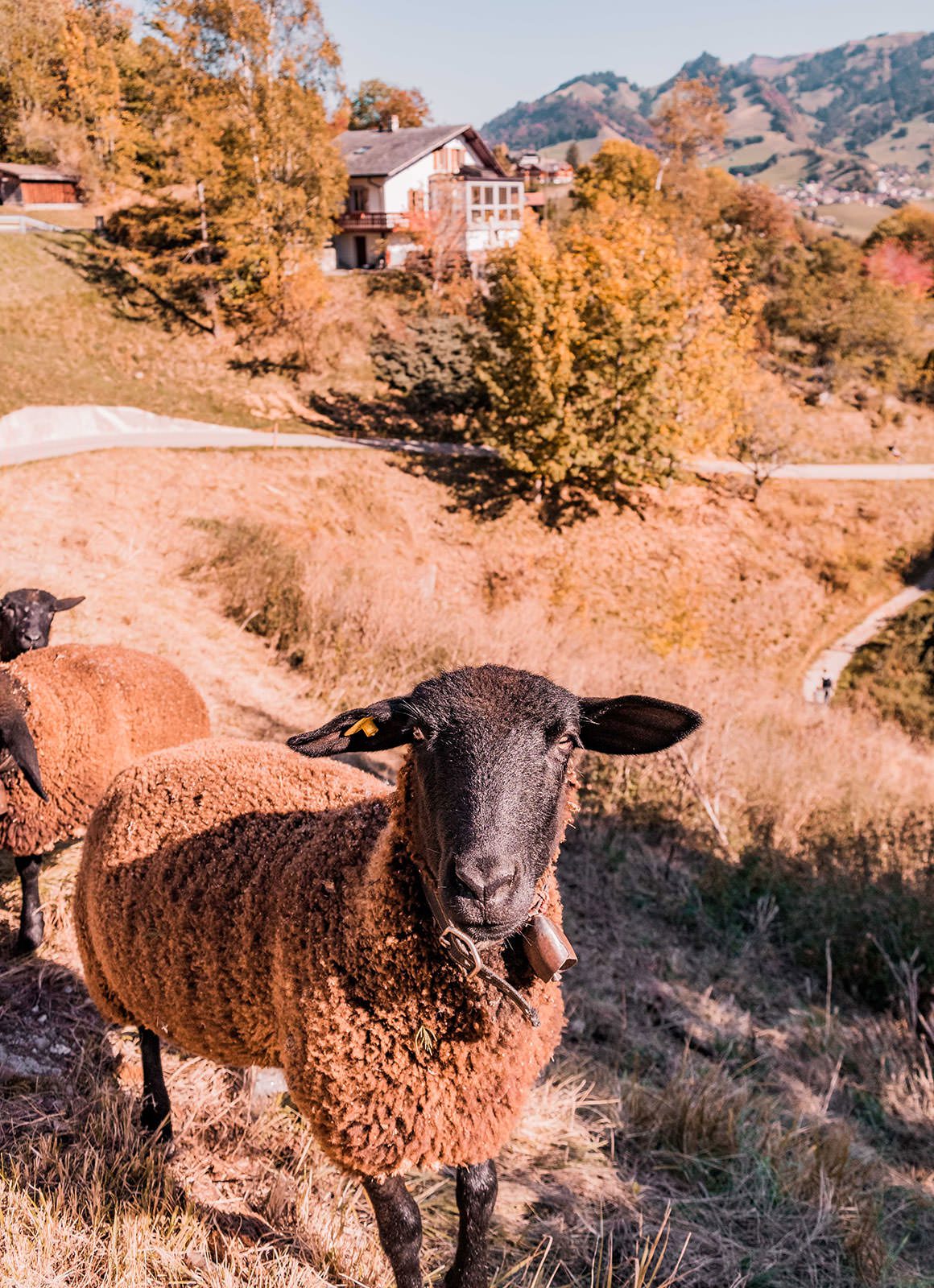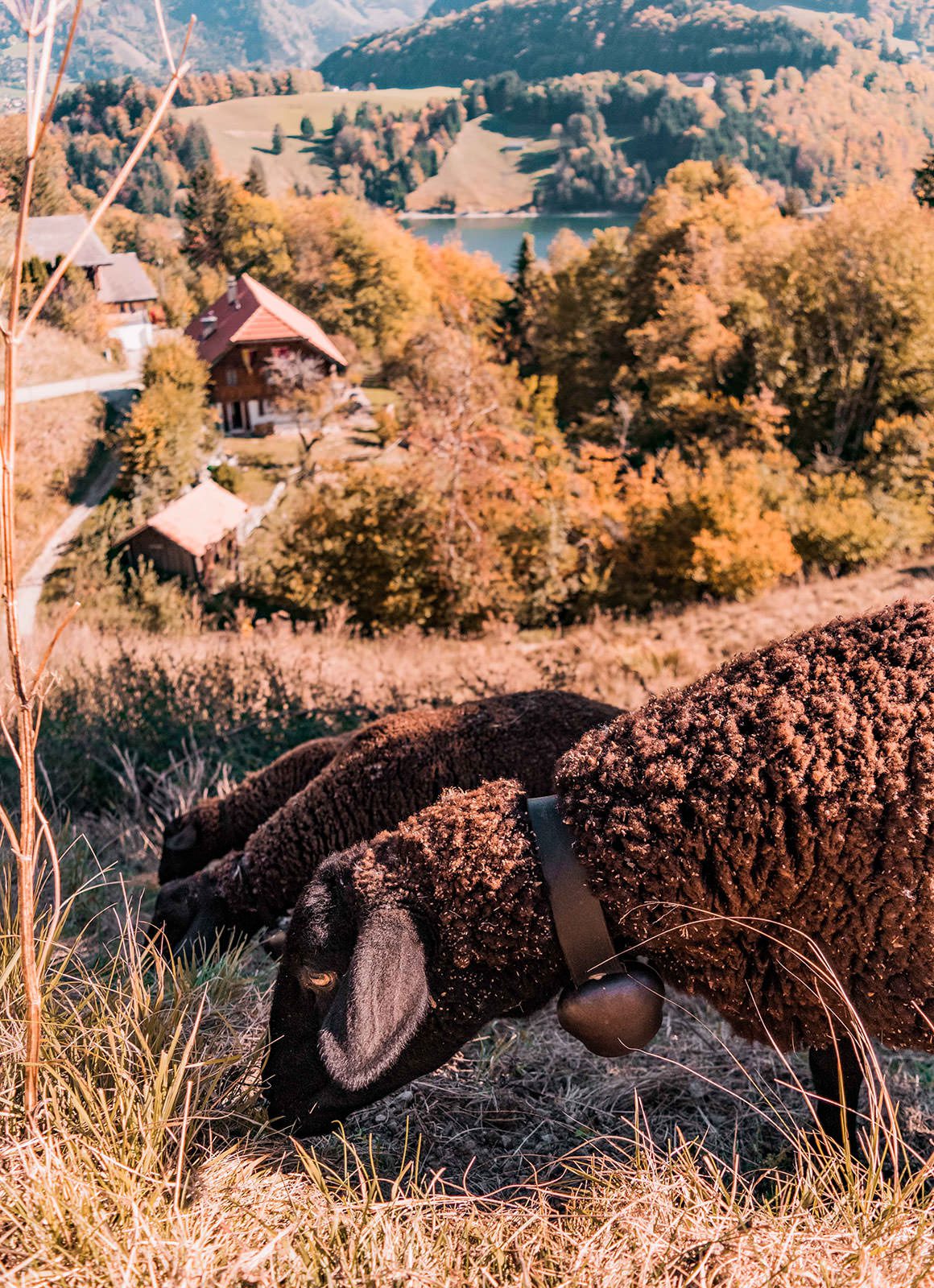 Ride E-bikes through the Swiss Countryside
We'd never ridden e-bikes before and we'd also never done mountain biking. So this was a lot of fun… and took a bit of practice to get used to! I felt a little sorry for Jase because I definitely slowed him down, but we both loved it.
You can rent e-bikes from Centre de Sports et Loisirs de Charmey where they will also supply you with maps for the different trails you can do. We did the shortest one which took about two hours and is called the Panoramic Trail. I would recommend booking the bikes in advance to make sure you get them.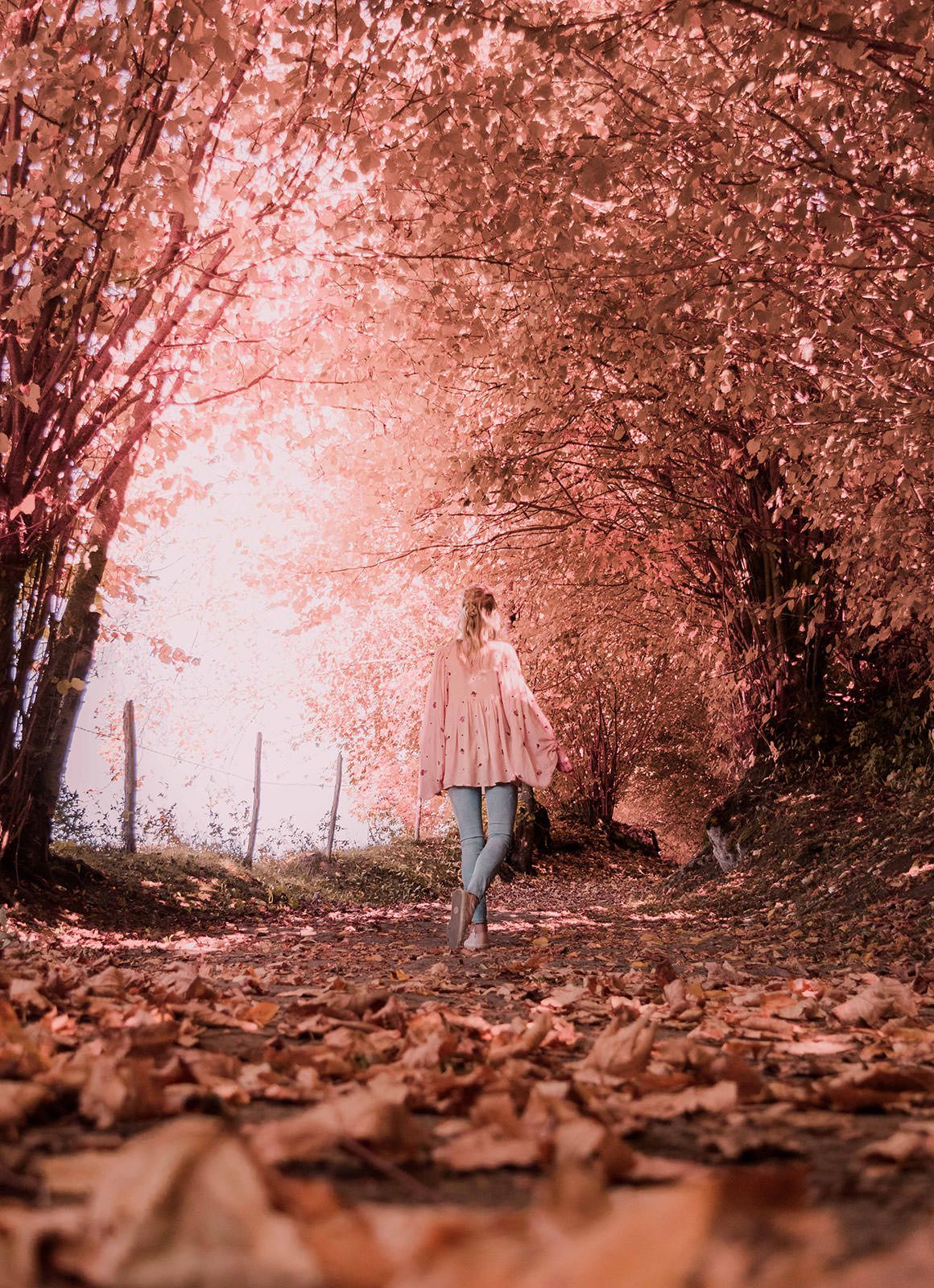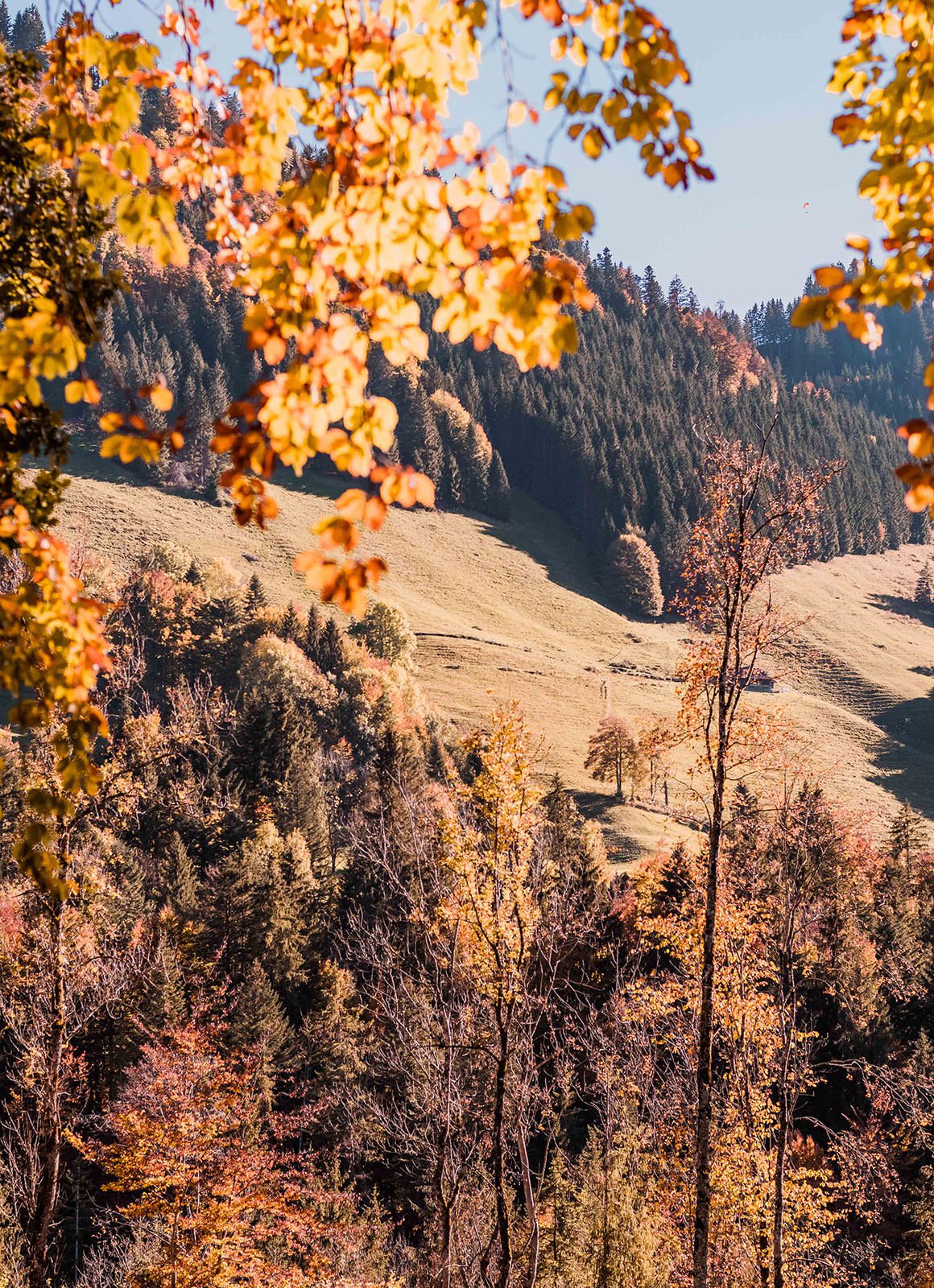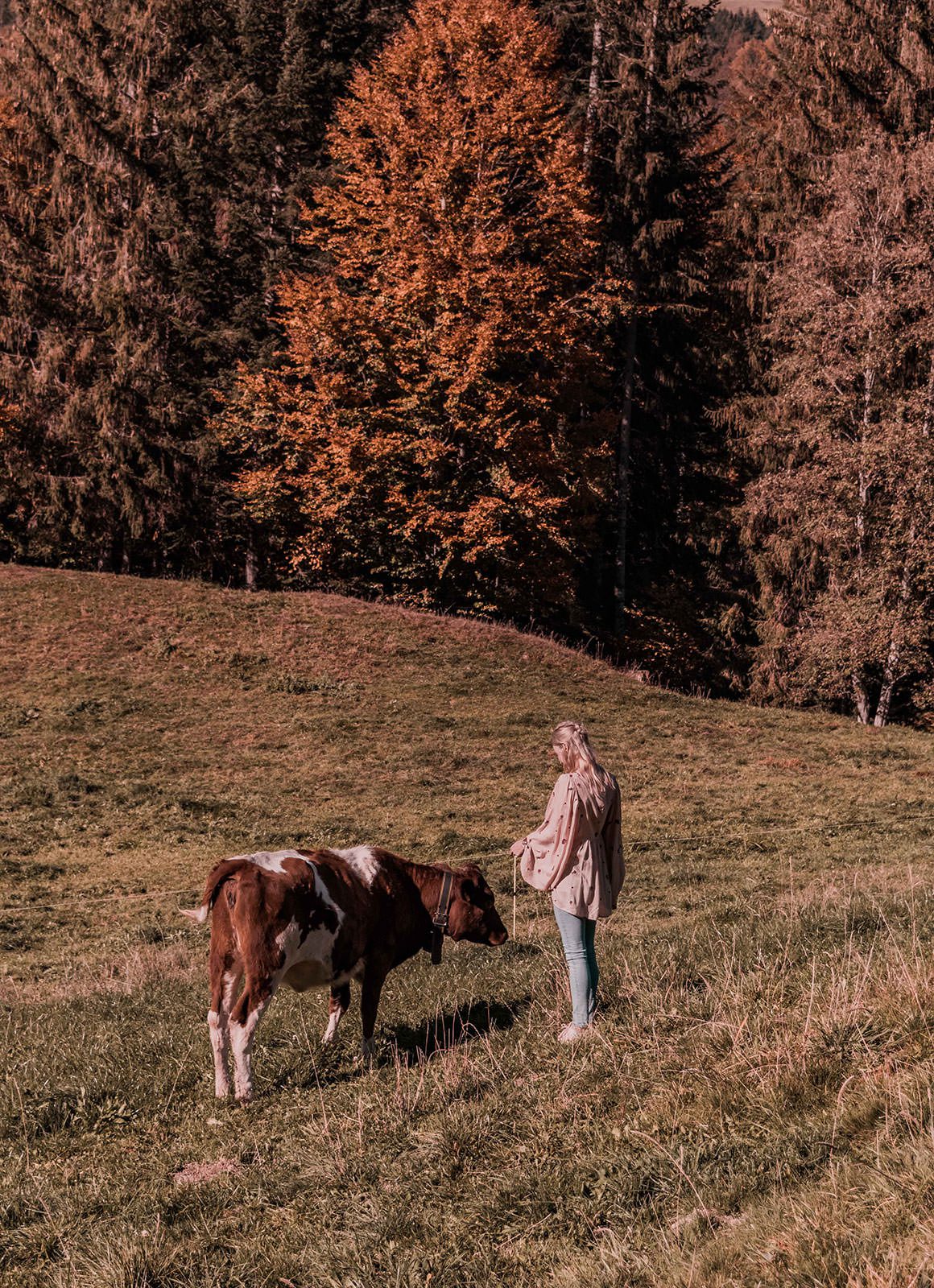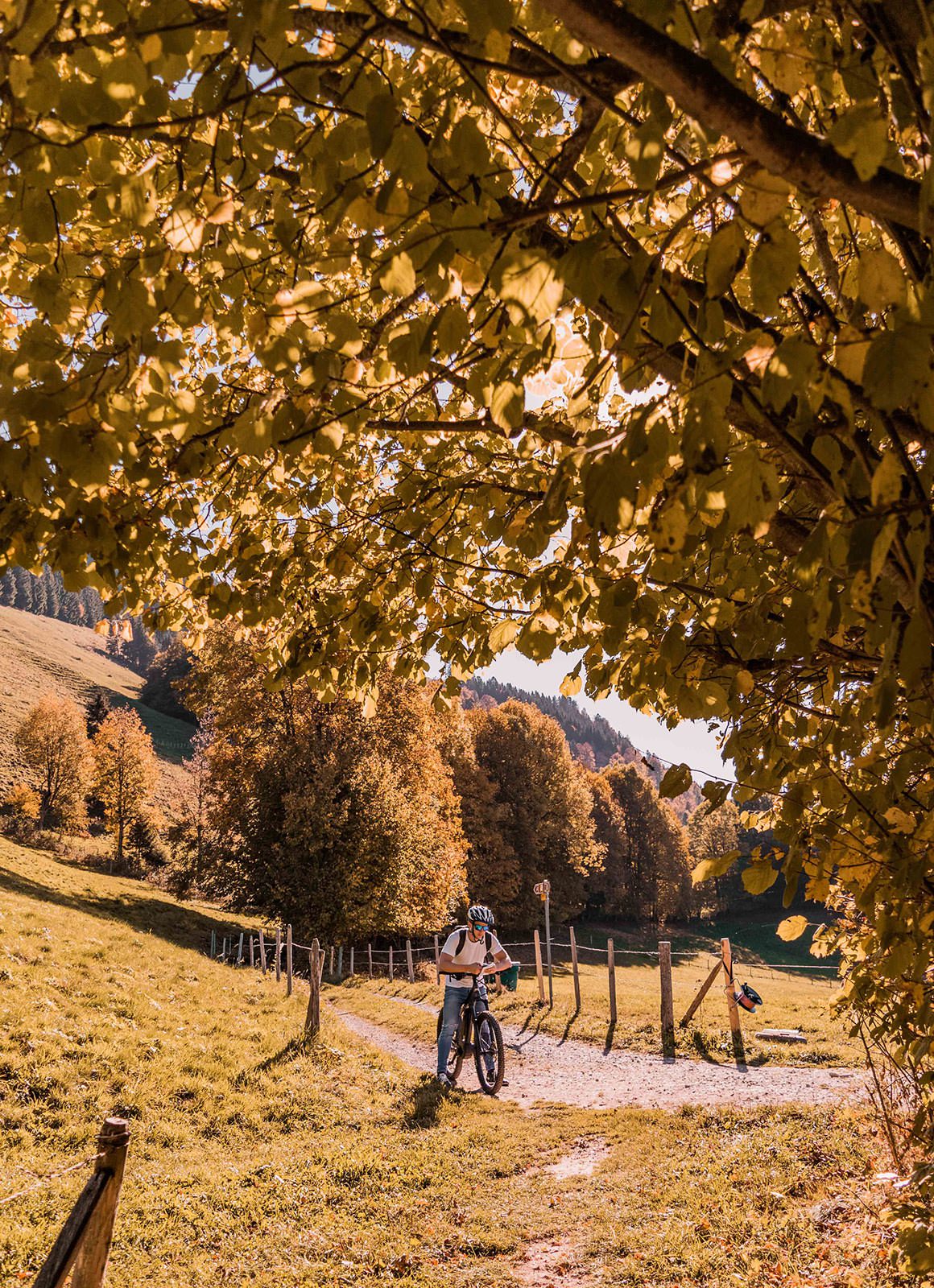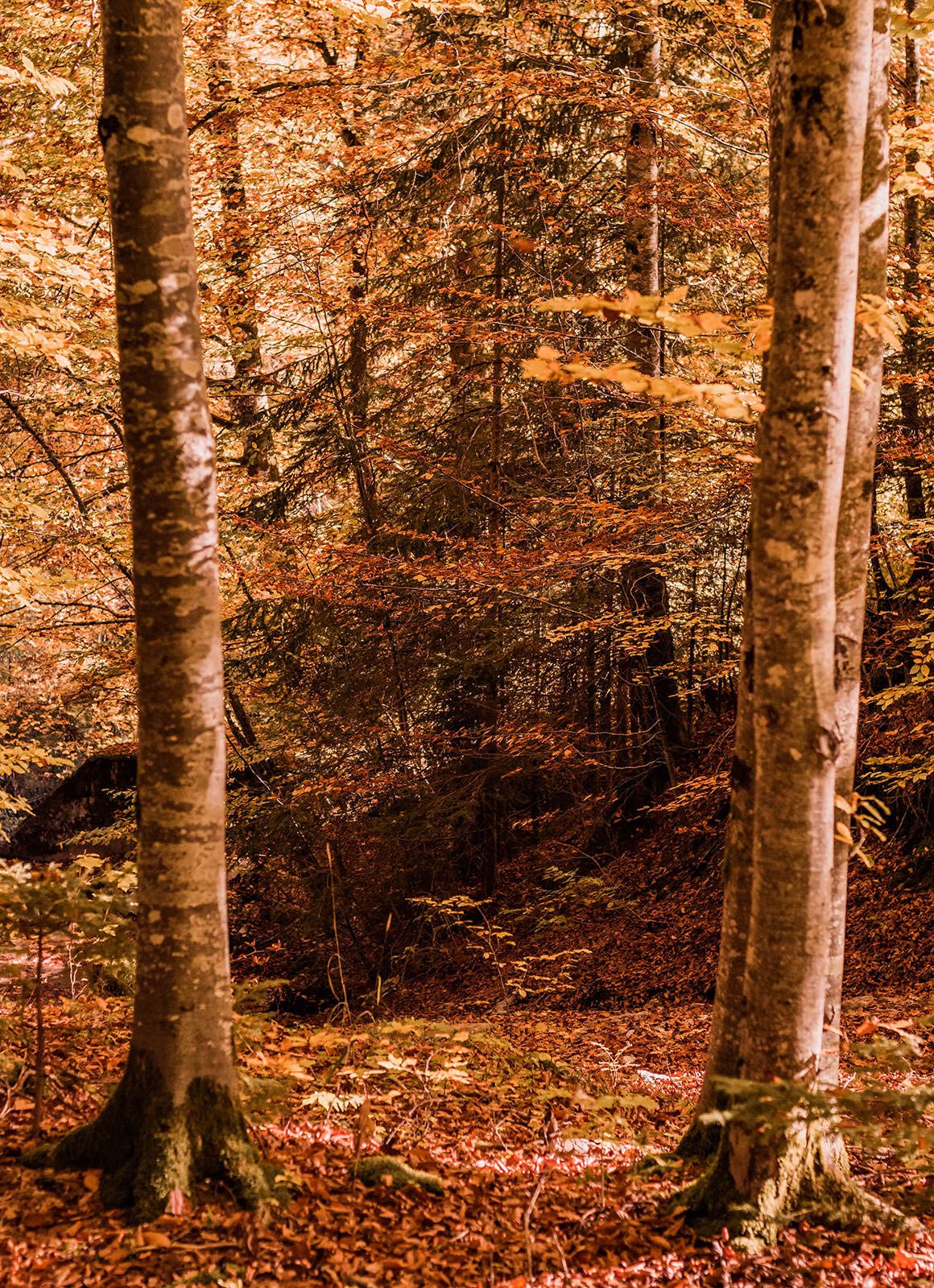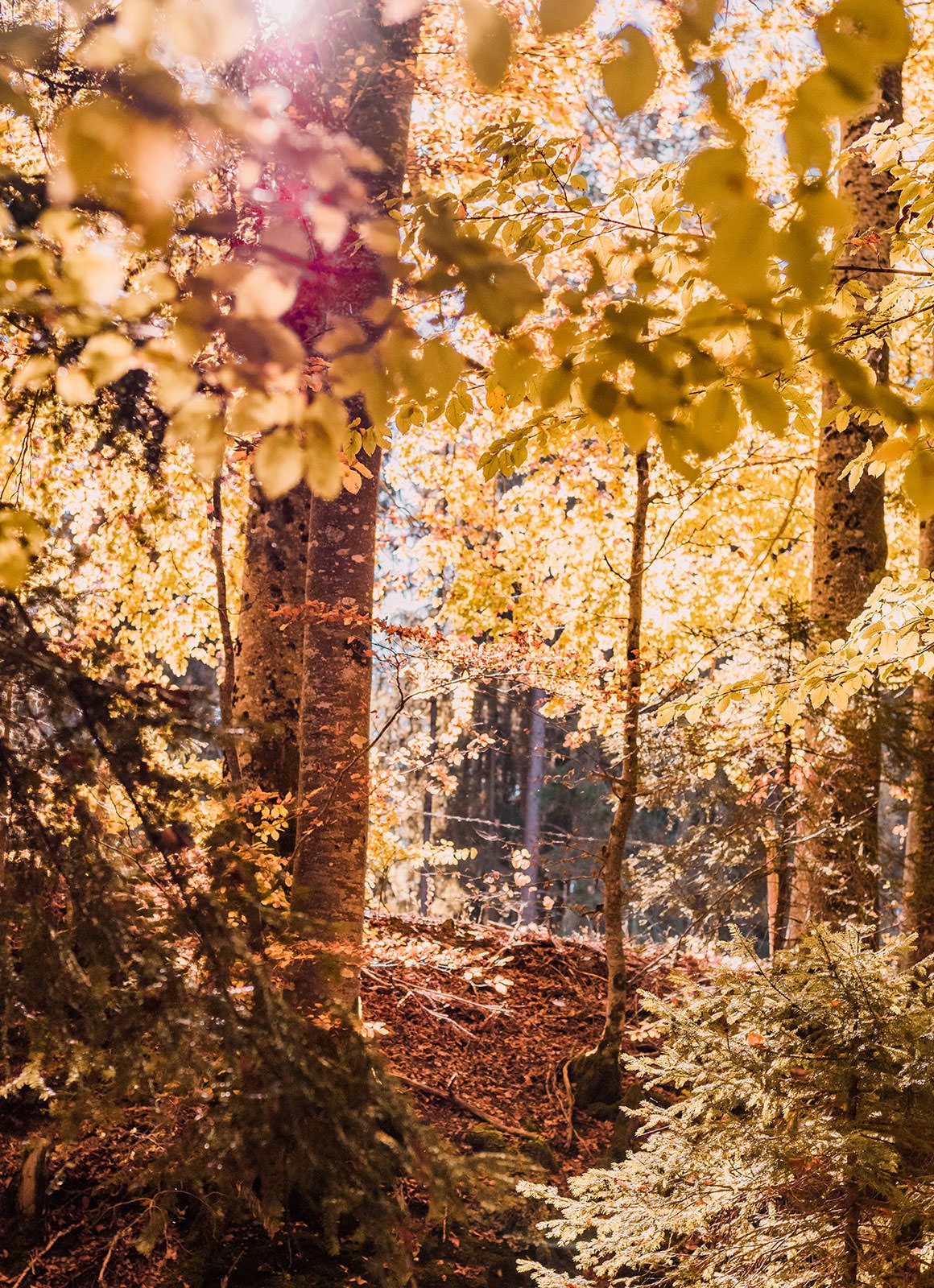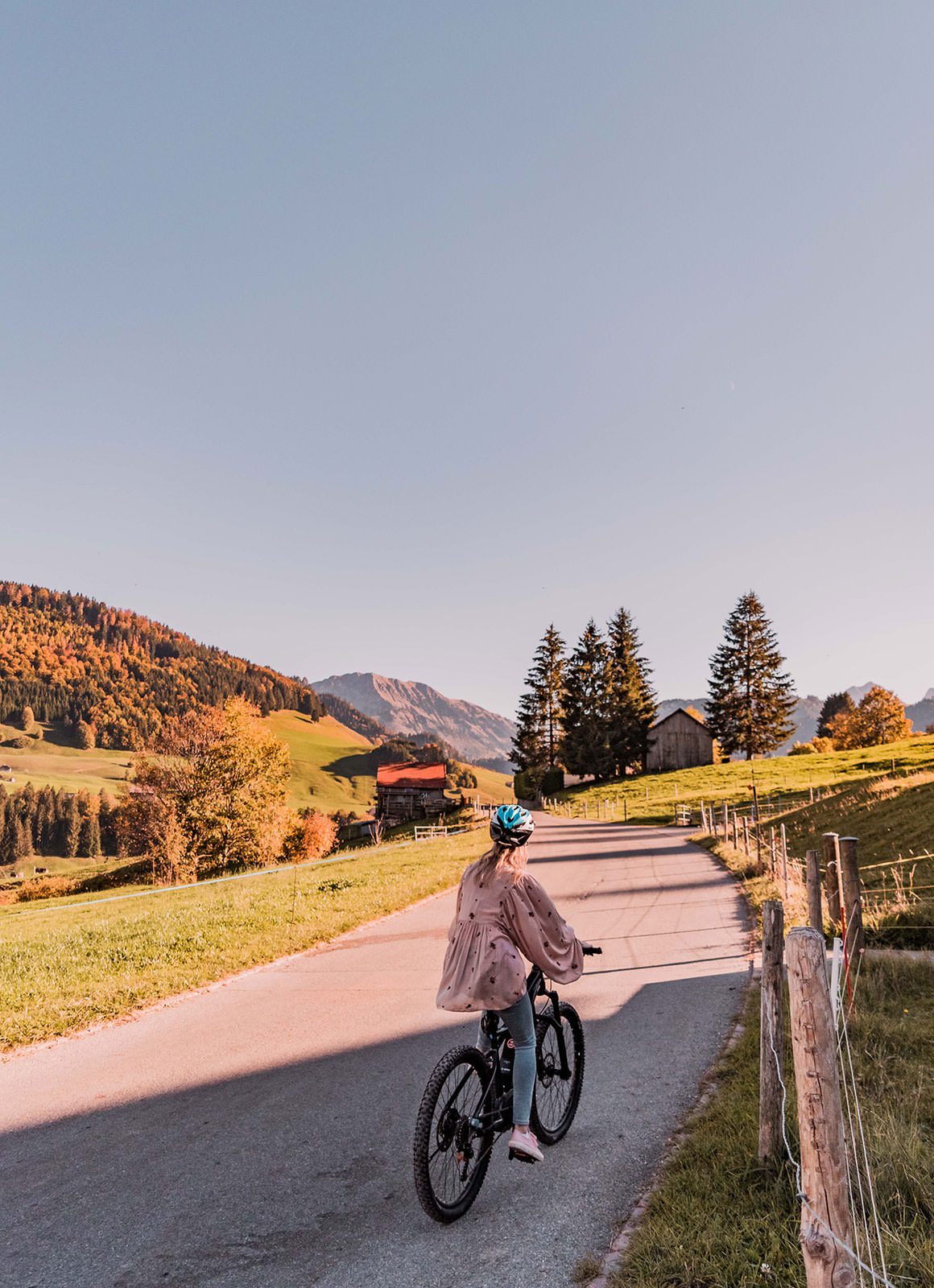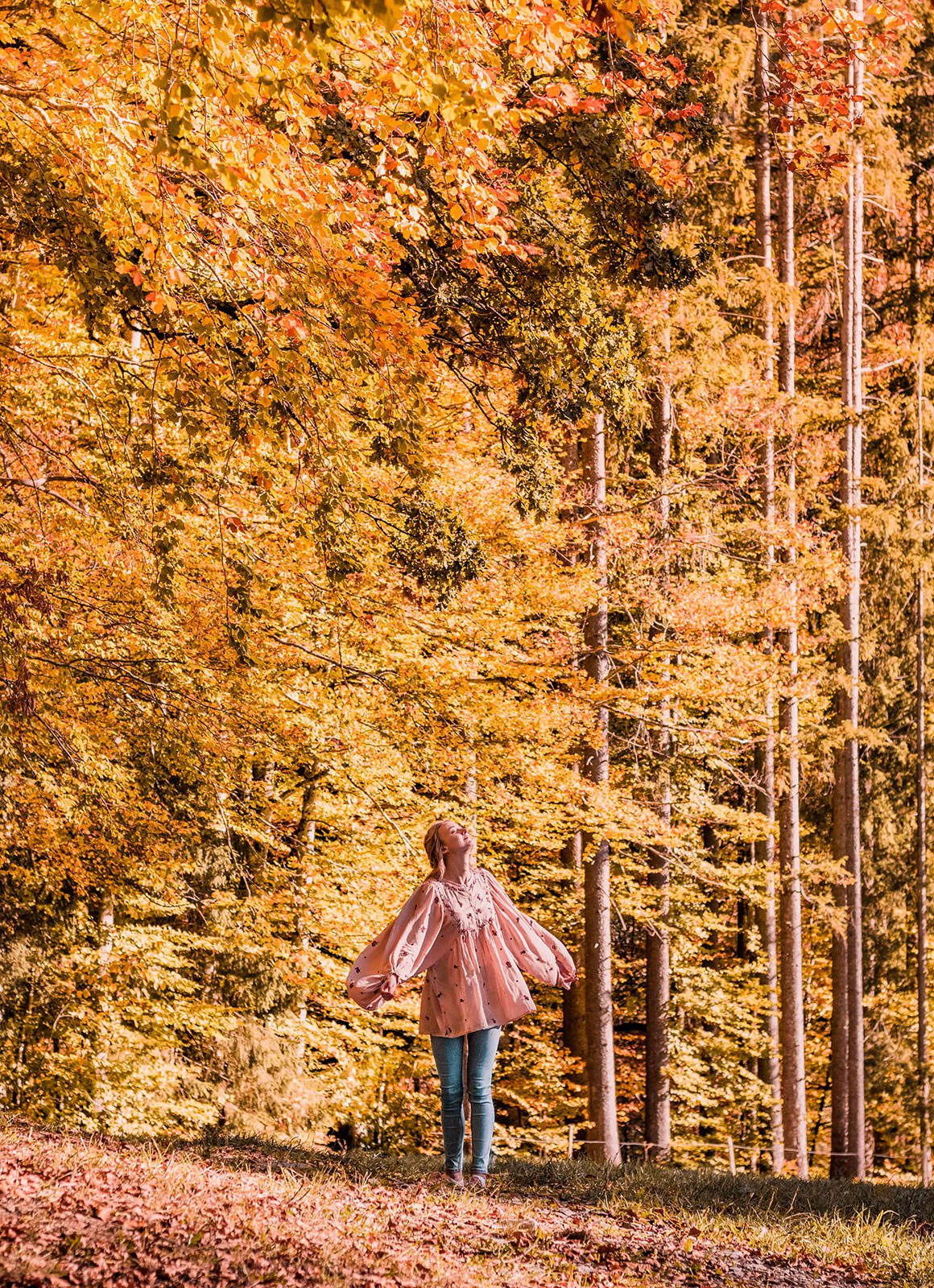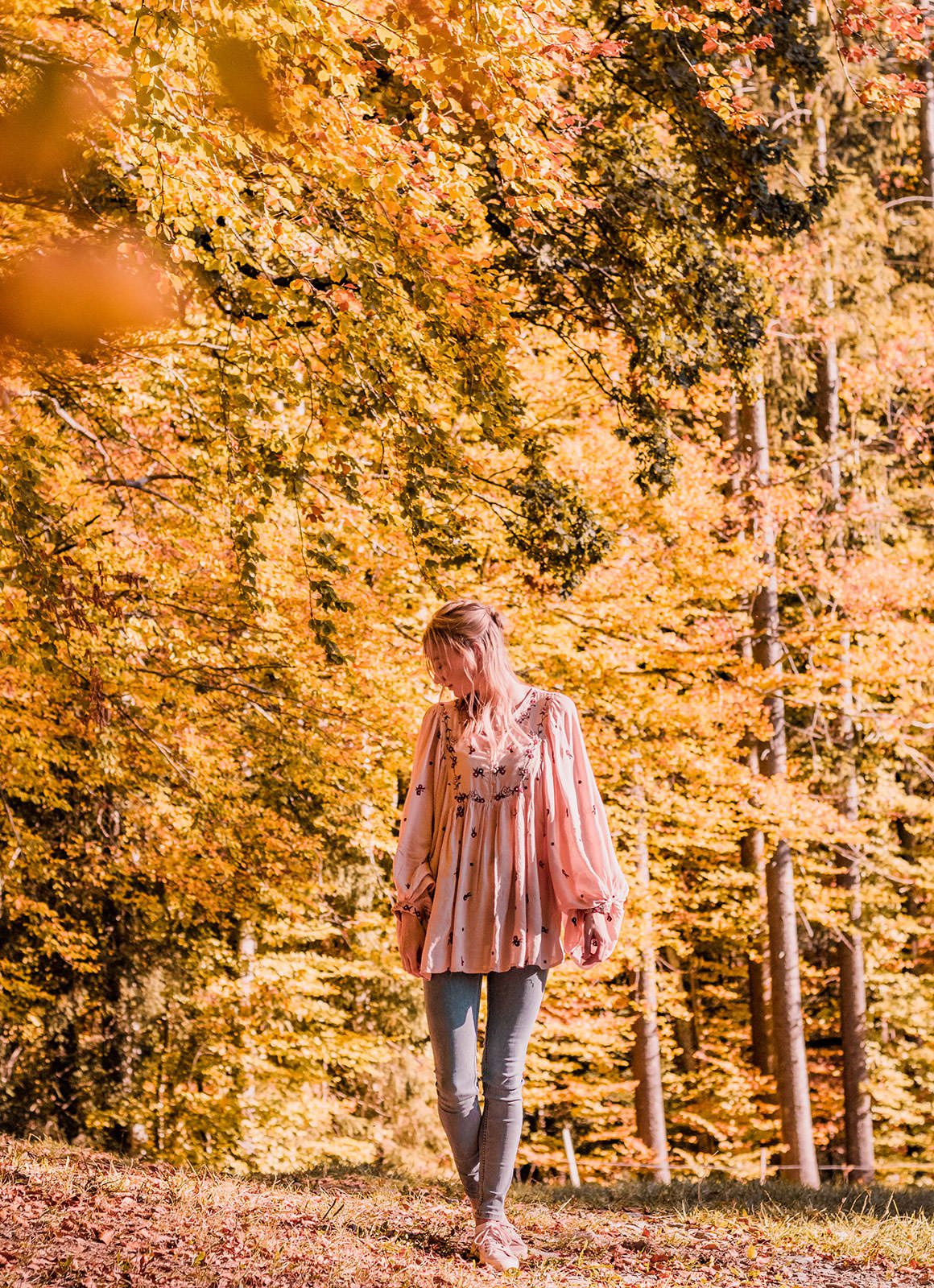 Soak in the Thermal Pools
By this point we had walked/biked off the chocolate from the morning and were ready for a little down time. It just so happens that a very short drive from the e-bike rental there is a thermal pool. Perfect for a little pre-dinner soak! It costs CHF26 for 3 hours for an adult.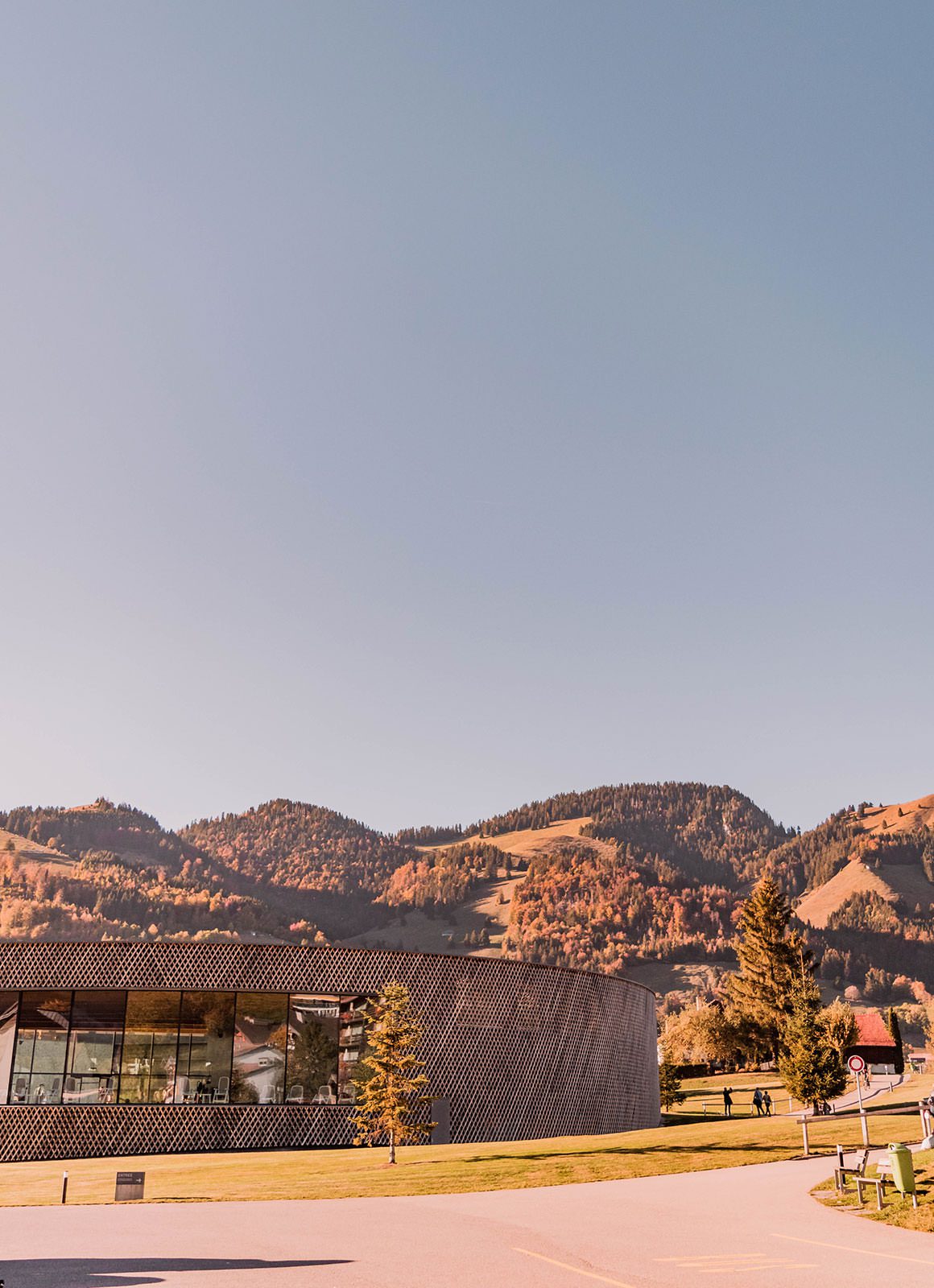 Fondue for Dinner + Double Cream for Dessert
Ok… I'm about to make a pretty big call. The fondue we had in Gruyere was the BEST fondue we've had in Switzerland yet. So do yourself a favour and don't miss out on the classic Gruyere cheese fondue from Restaurant Le Chalet. And another speciality this region is famous for? Meringue with double cream. So of course this is what we had for desert. I know it sounds like a very heavy meal, but it was all made so well that it didn't feel that heavy.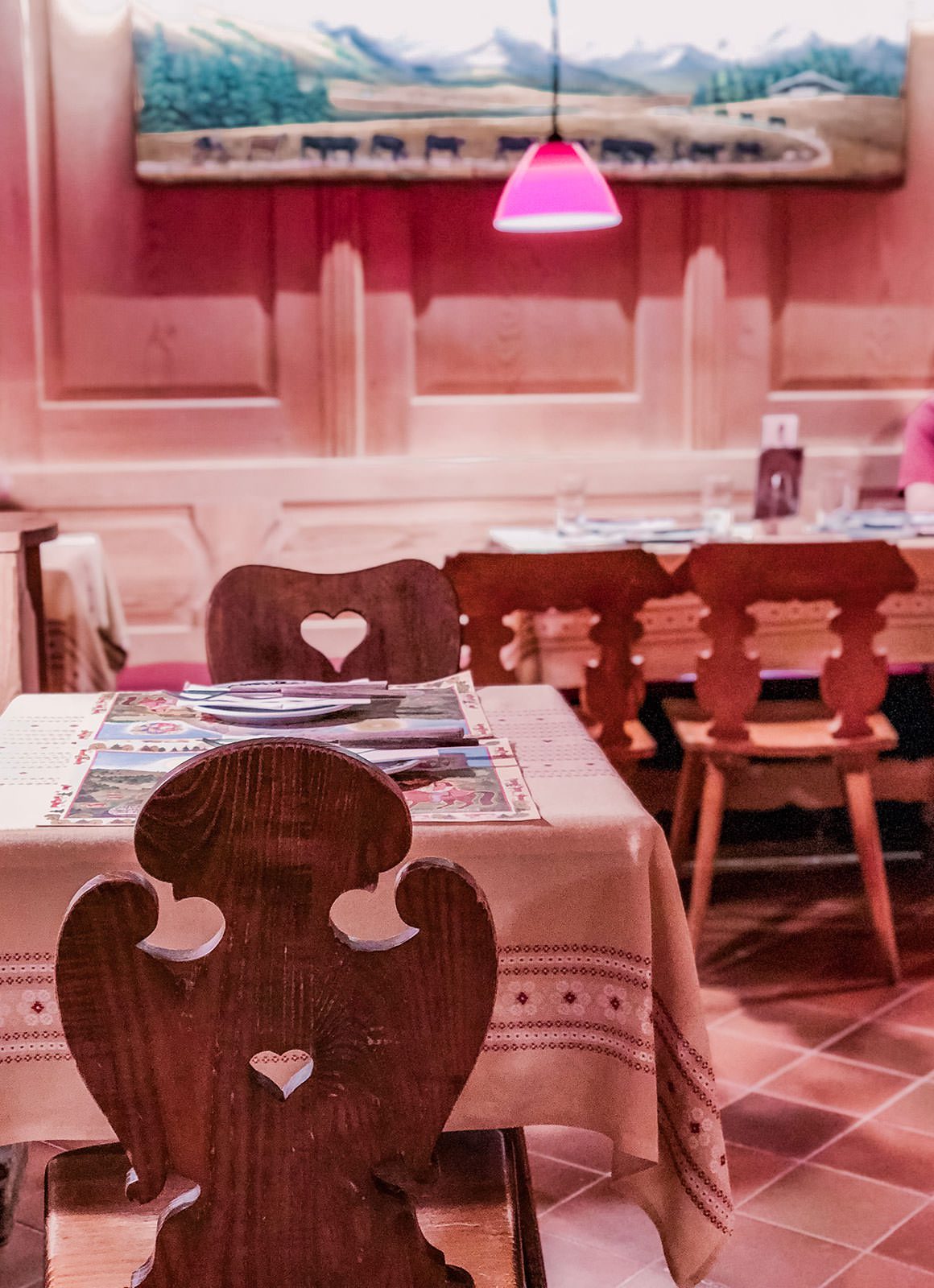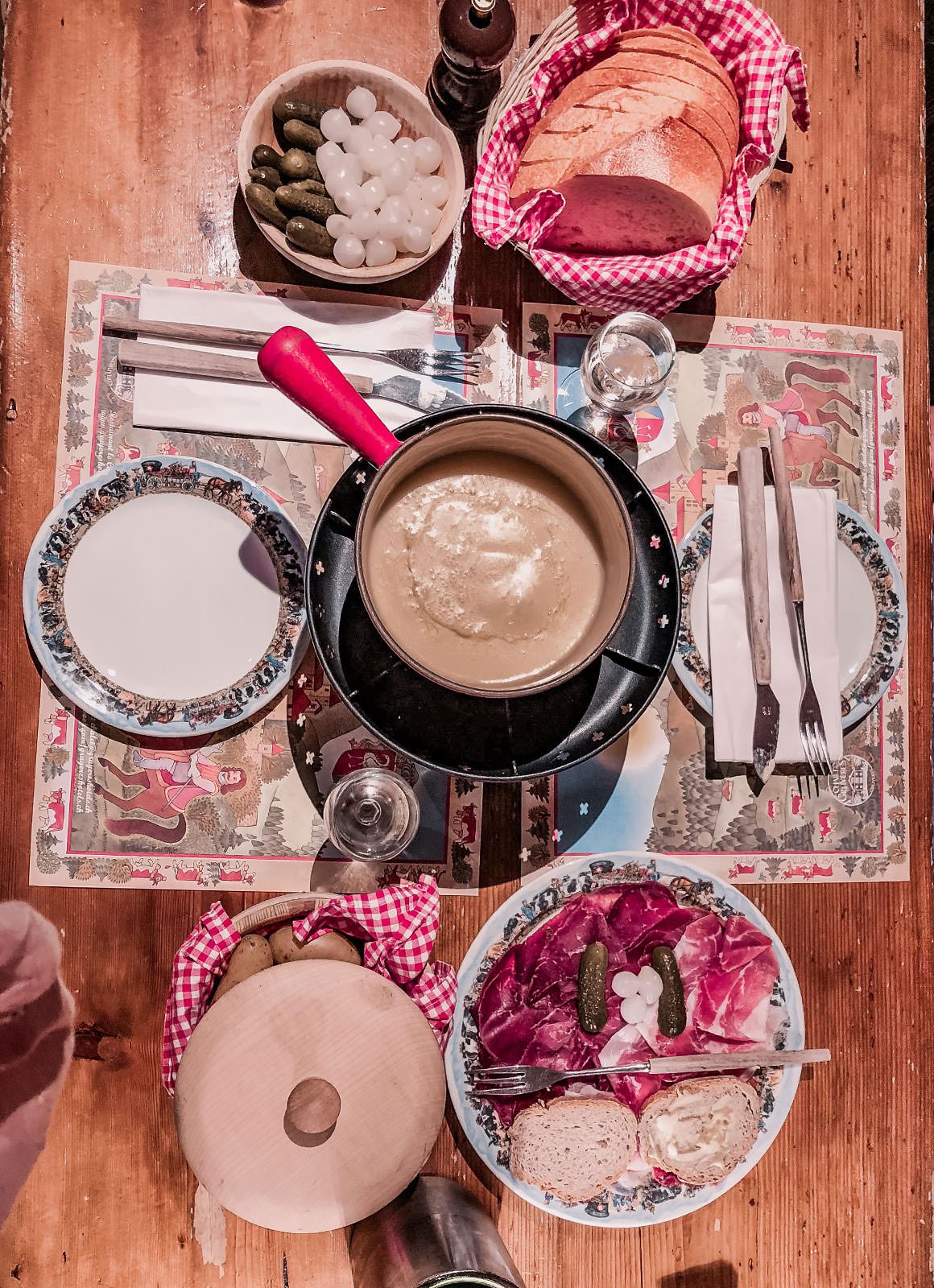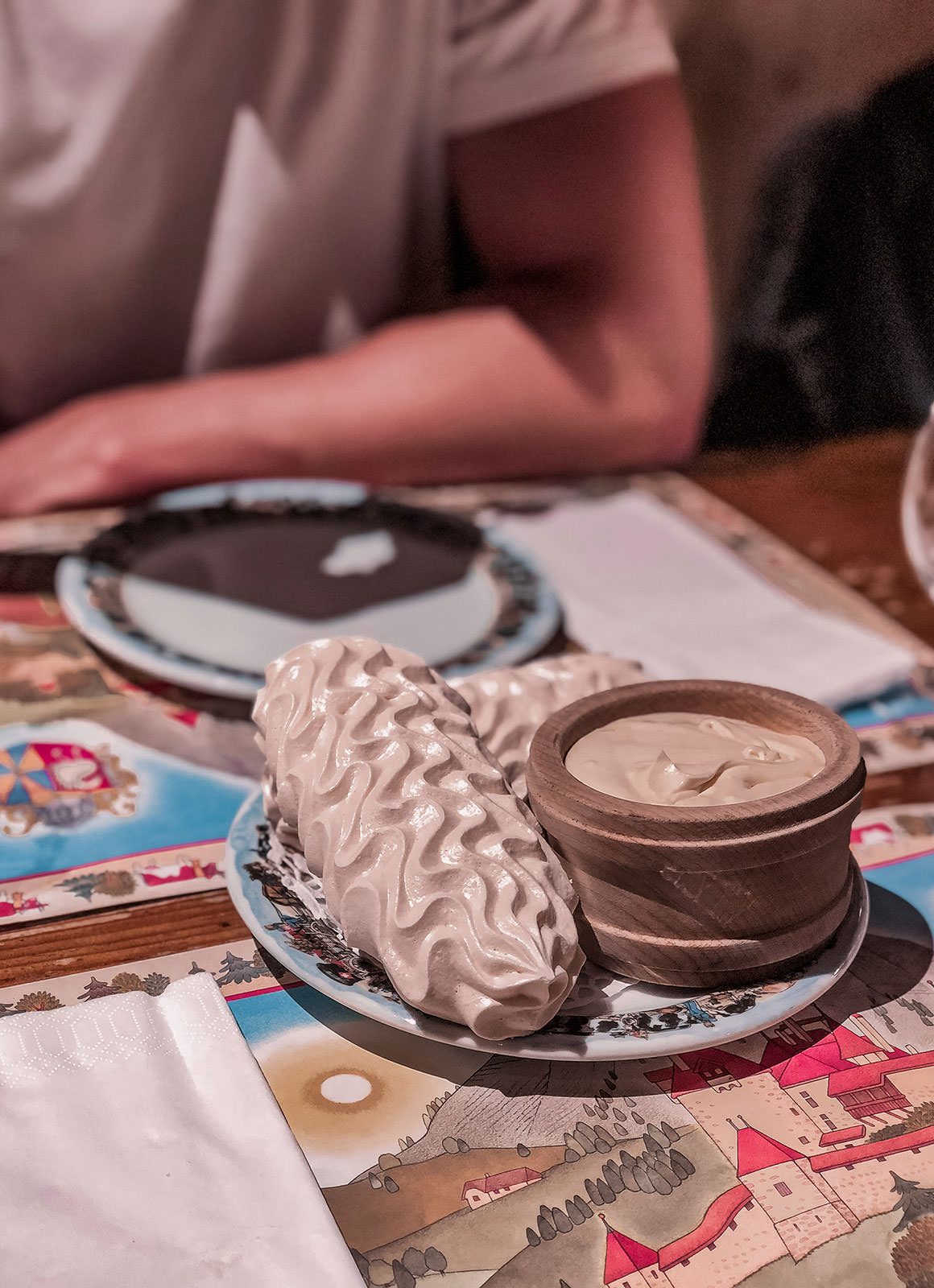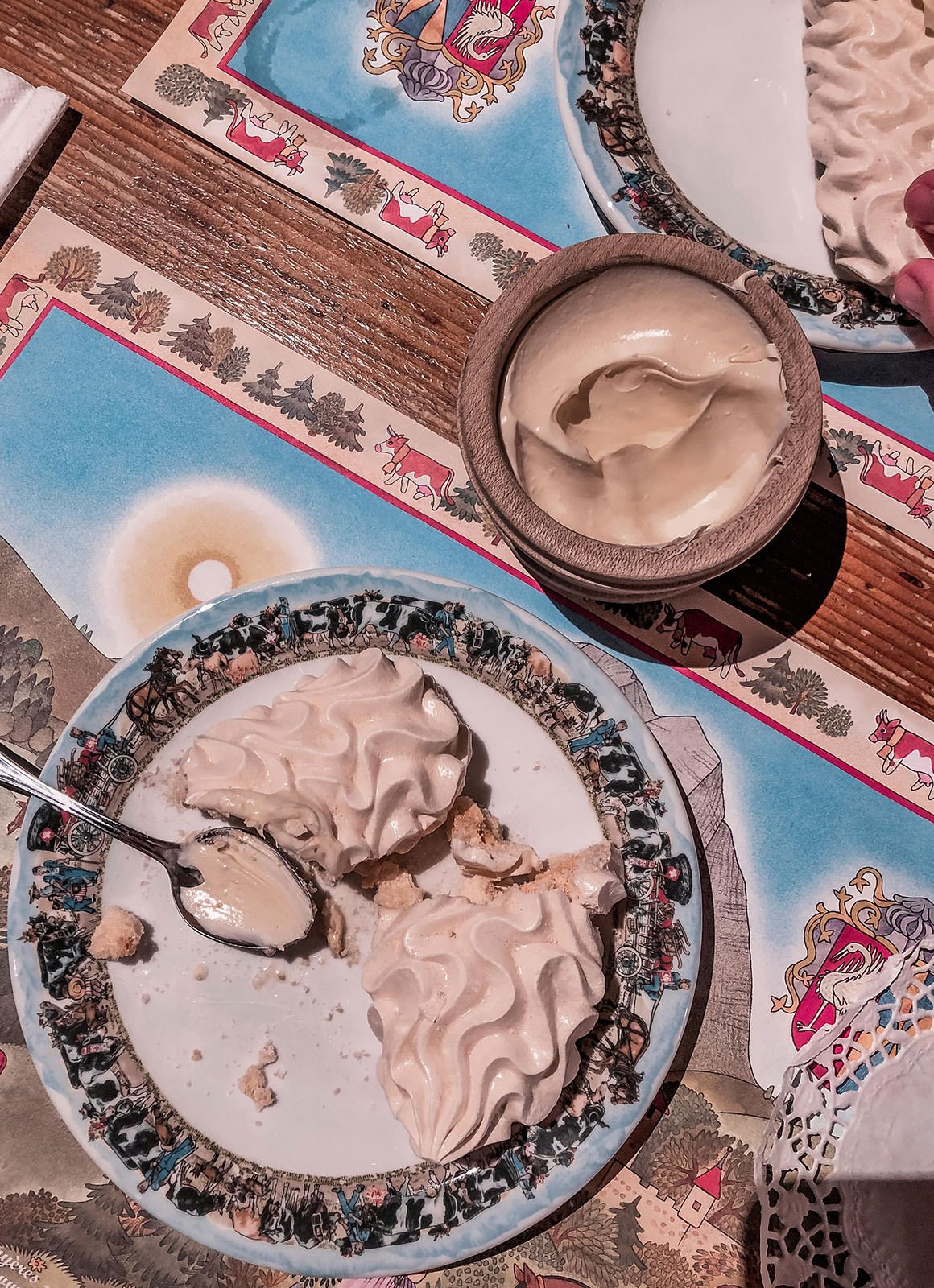 Day Two
Gruyere Cheese Factory Tour
Day one started with chocolate so it's only right that day two starts with cheese right? Of course. Learn all about how the famous gruyere cheese is made and watch the cheesemakers at work at La Maison du Gruyere.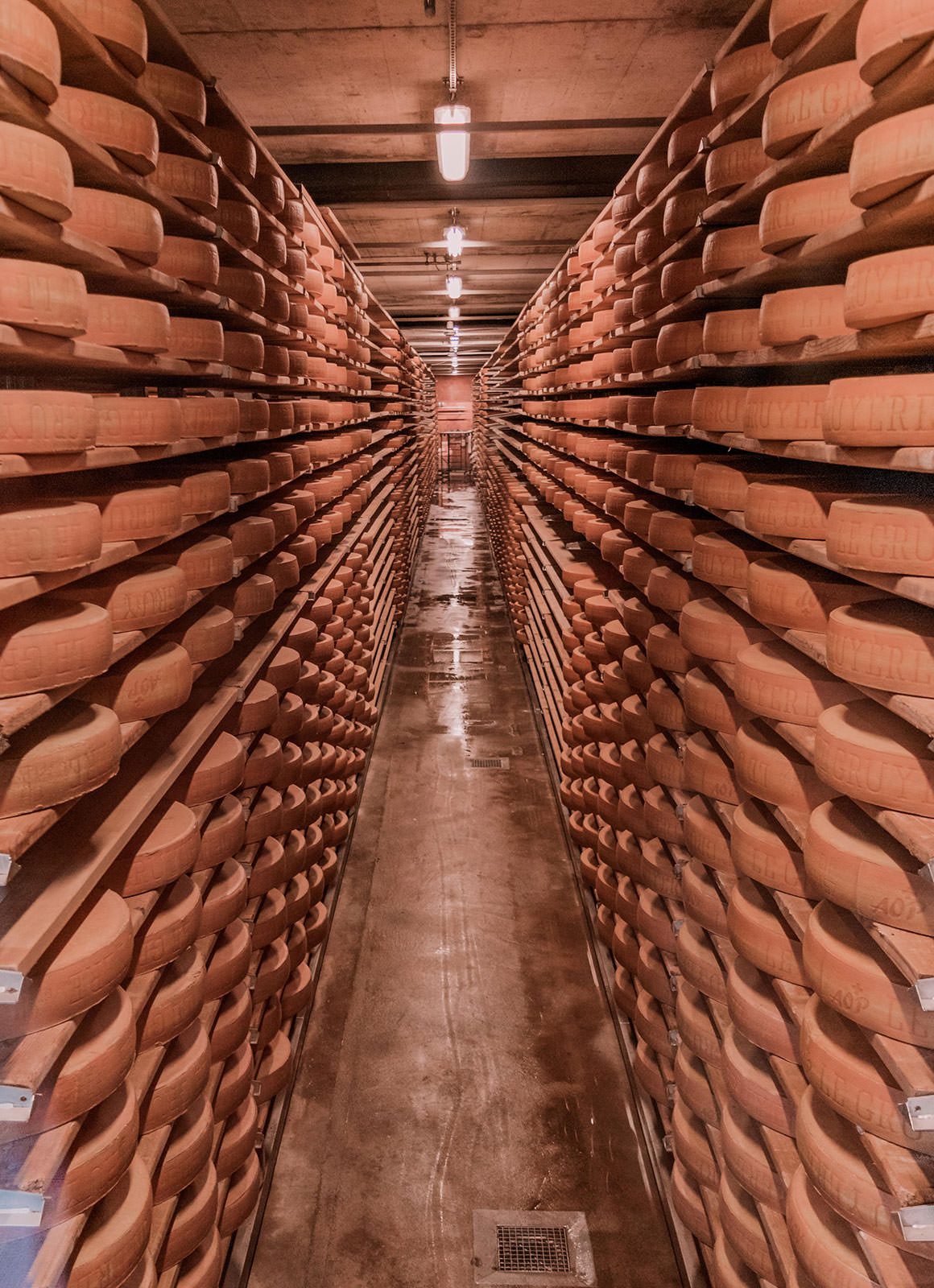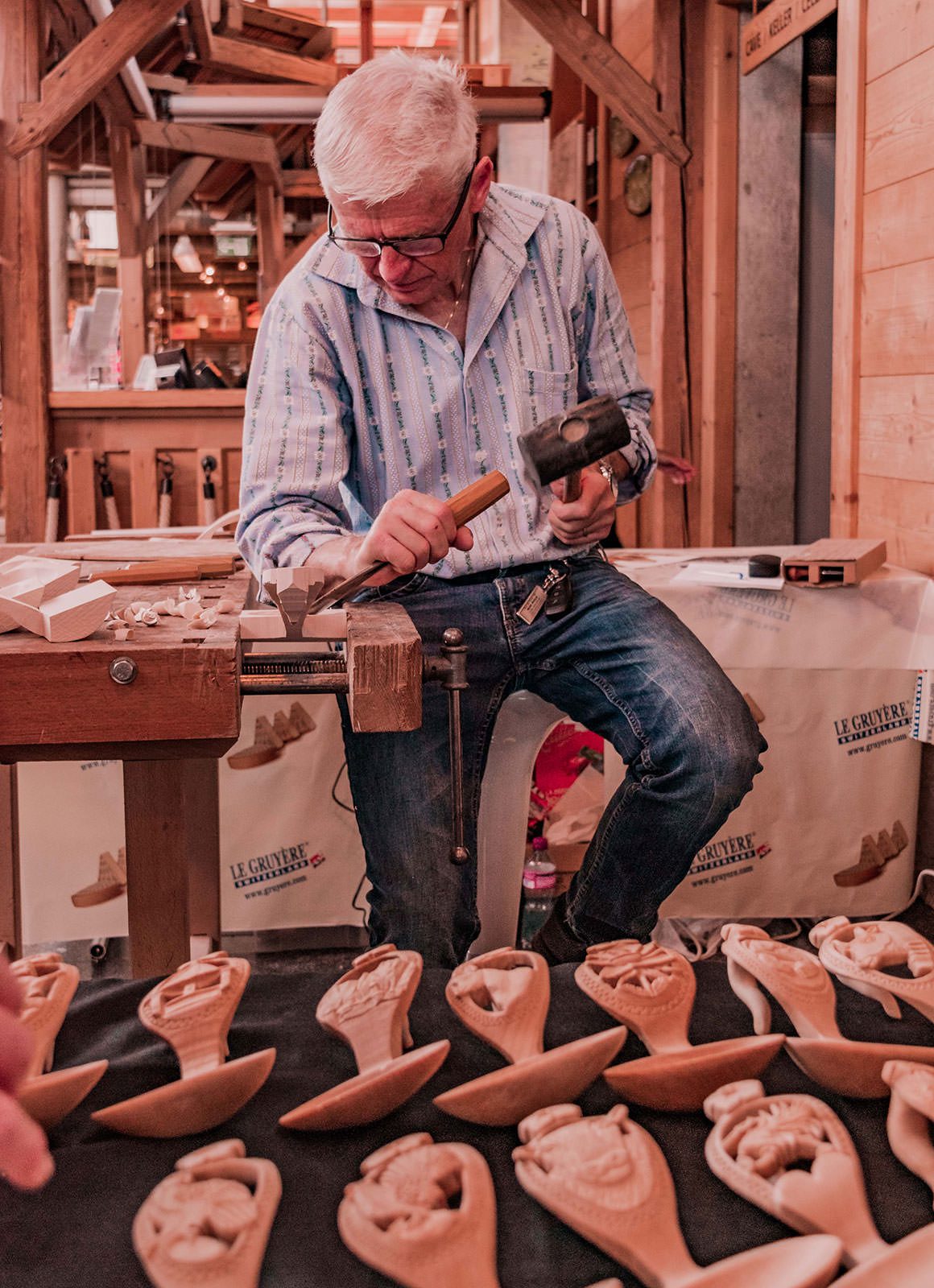 Chase Secret Castle Views
If the chocolate, cheese and incredible scenery wasn't enough to get me excited, then the prospect of visiting a medieval castle did it. But I didn't just want to see the castle up close, I wanted a good view of it from a far. And you can bet I found one! Take a little drive after your cheese tour to this secret little spot where you'll feel like you have the world to yourself. You can find this spot on google maps here and this is where you can park and walk around 20 mins to the lookout area. It's also a cute picnic spot too if you want to take some snacks with you.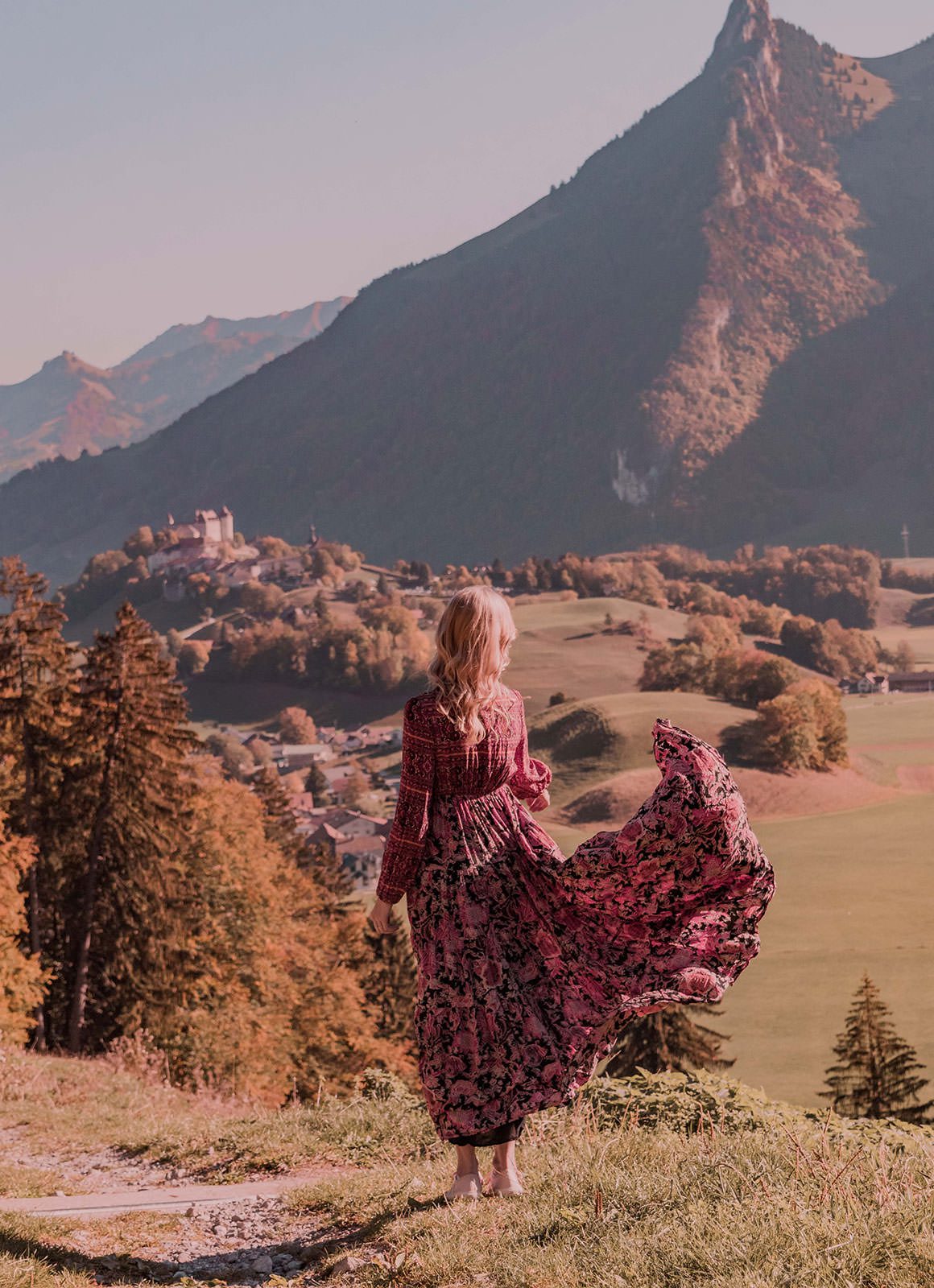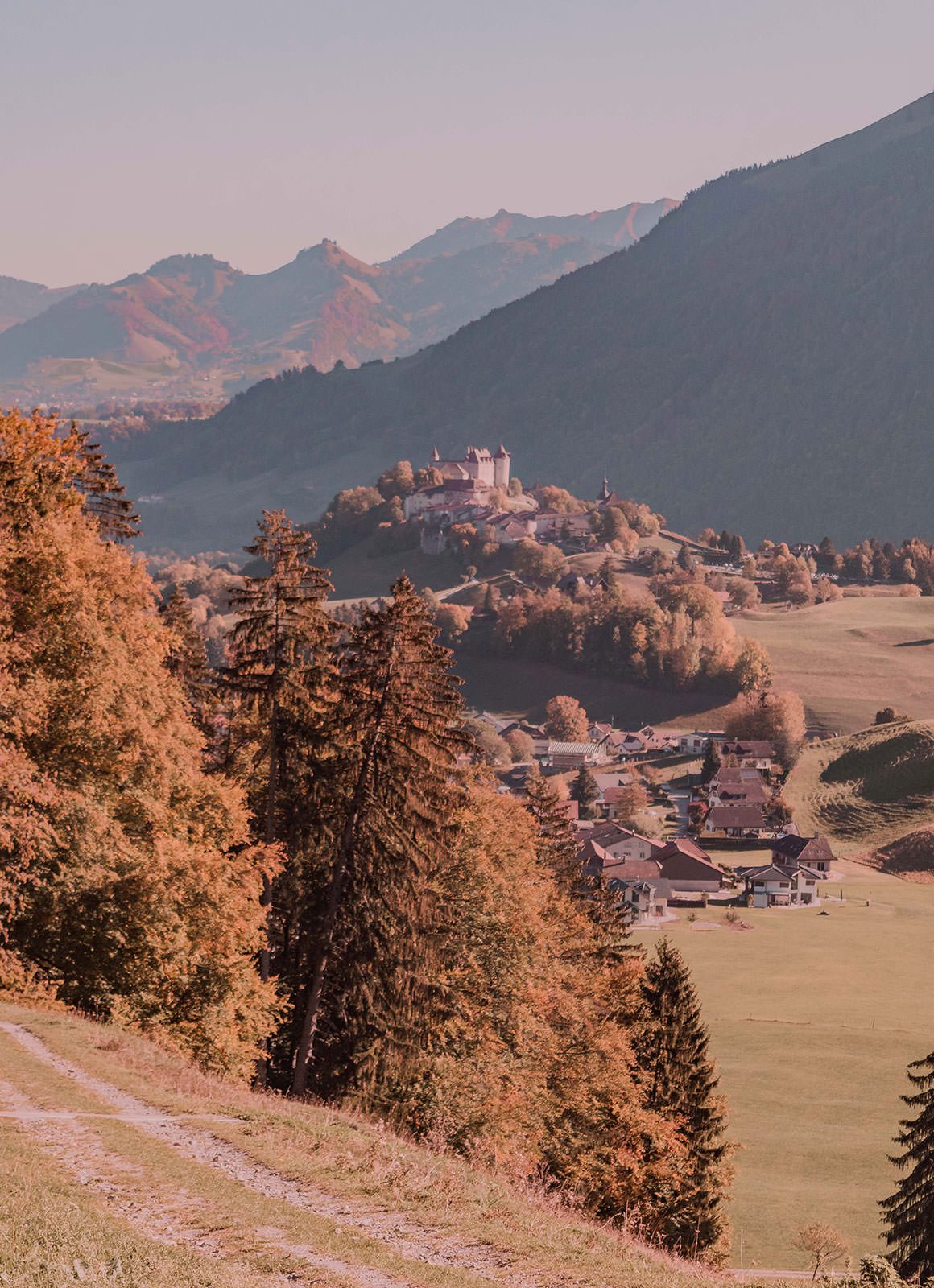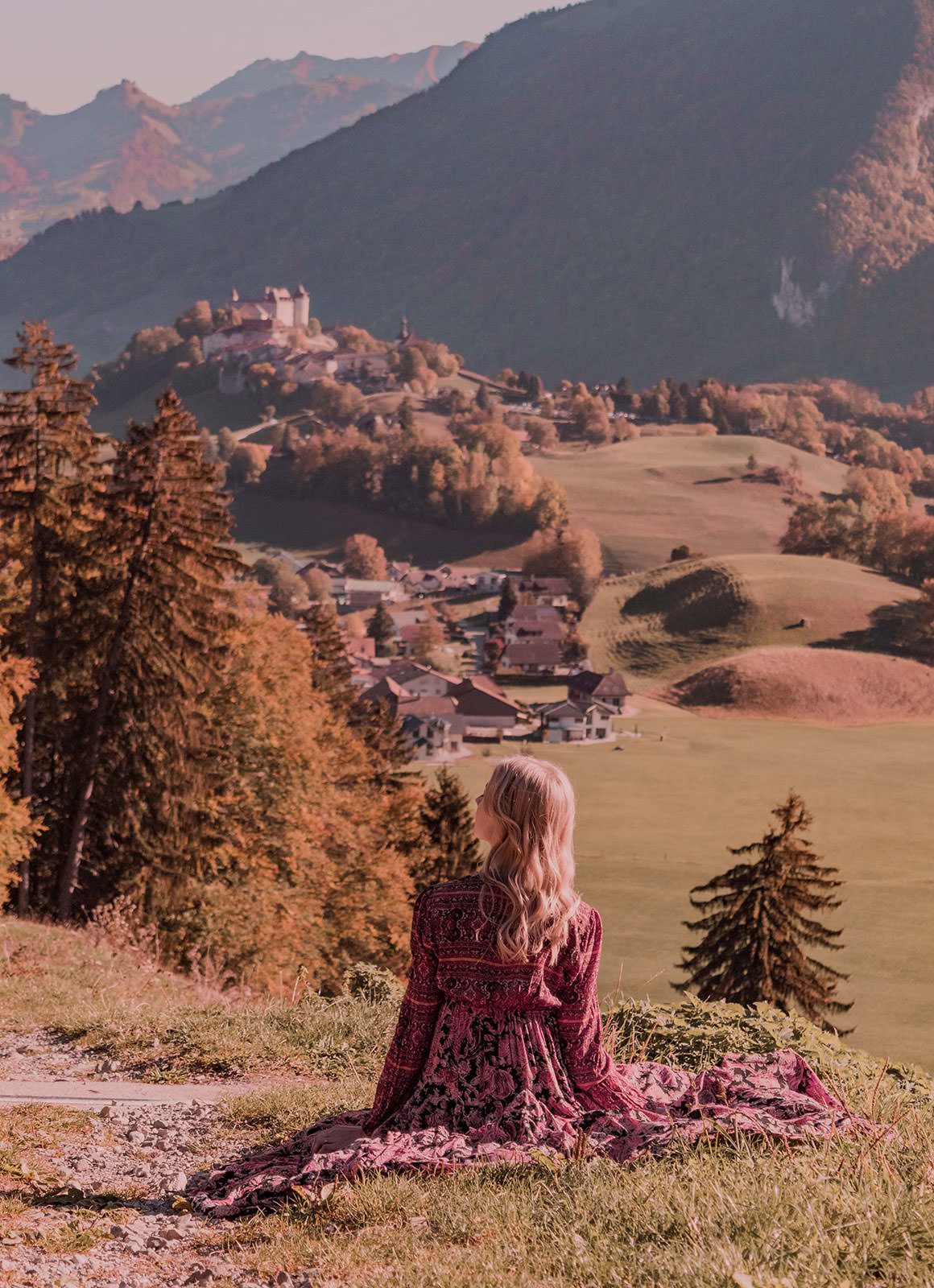 Explore Gruyeres Village and Wander the Castle
Gruyeres is a 13th century hilltop fortress – and a quintessential Swiss village. Get up early and explore before 10am if you want to see it without the crowds. Wander around and browse the cute stores while eating chocolate covered meringue and keeping an eye out for the perfect place to have lunch. There's a really quirky museum that we didn't get a chance to see called H.R. Giger Museum and it shows artwork and sculptures from to the film "Alien". There is also a concept bar next door that looked fun. Of course you can't visit without a little wander around the castle itself – the perfect way to end your trip.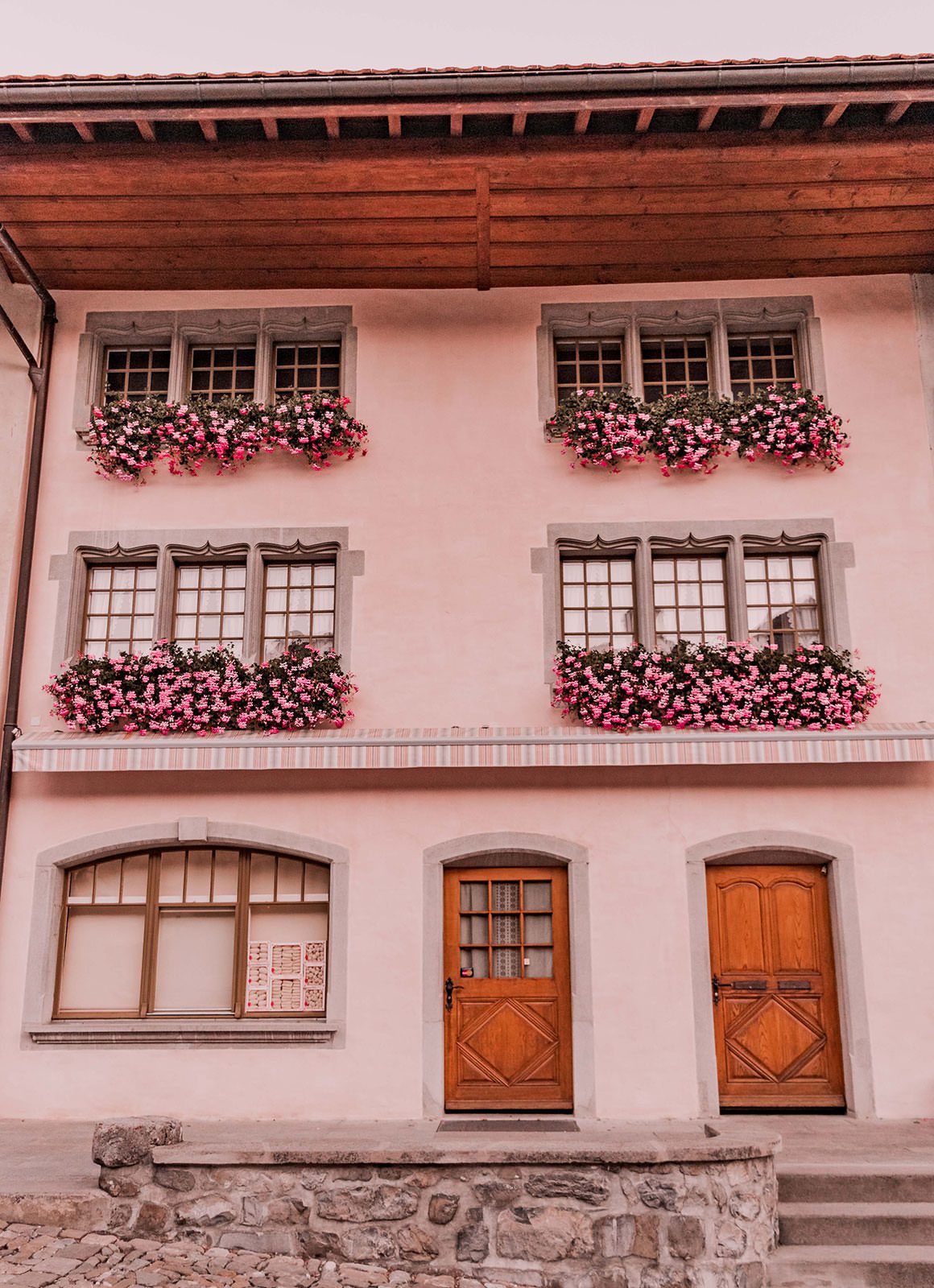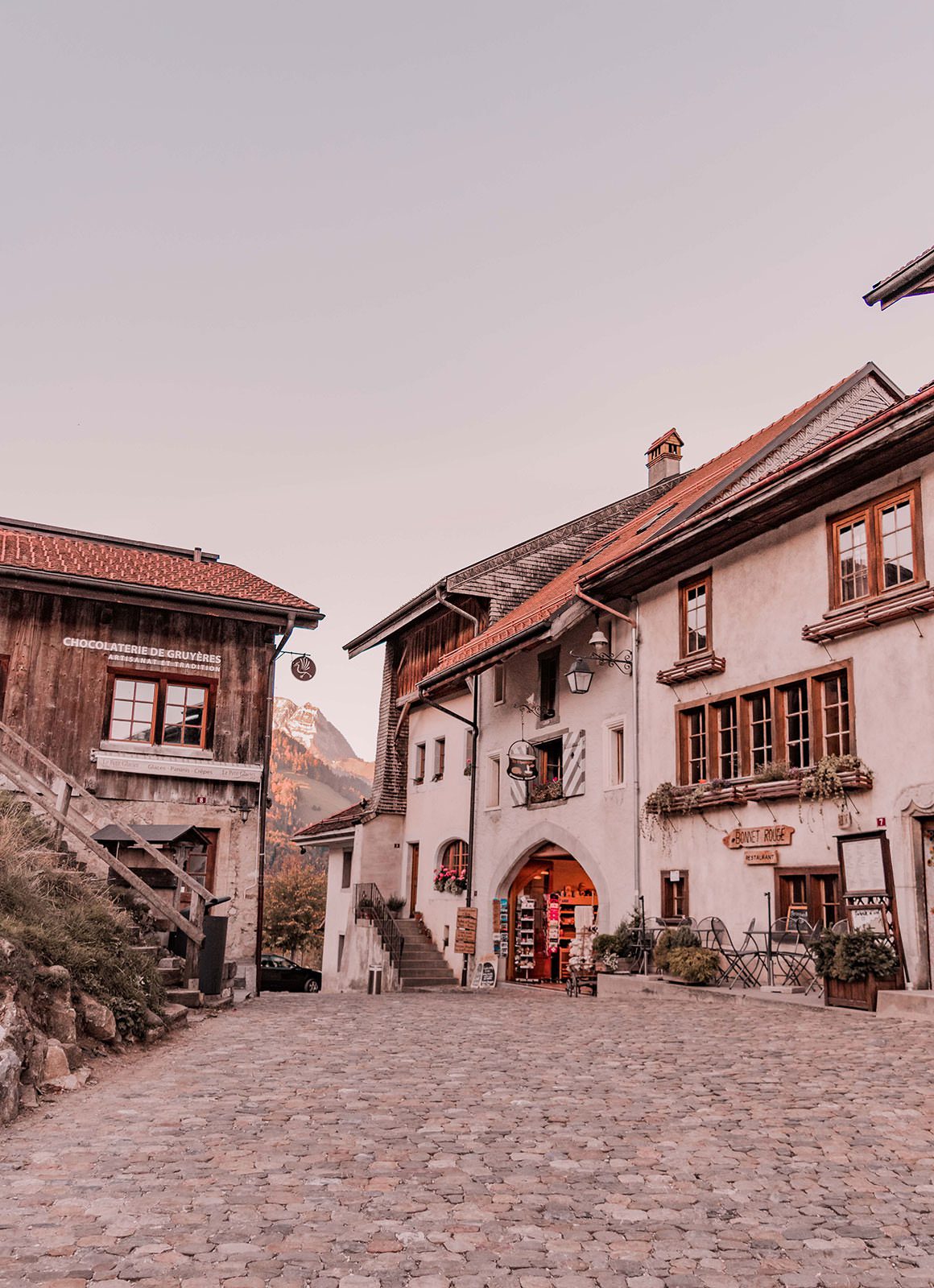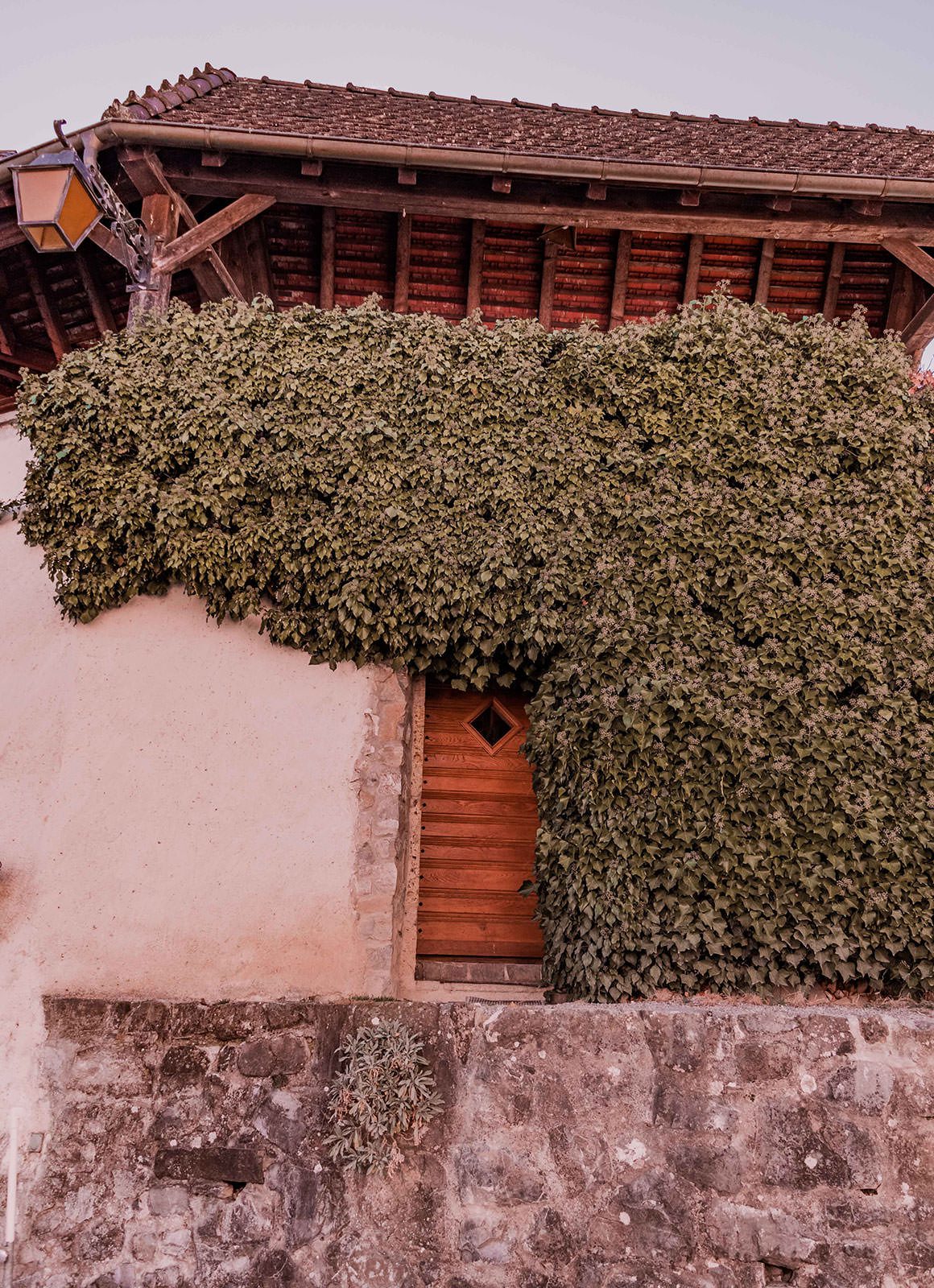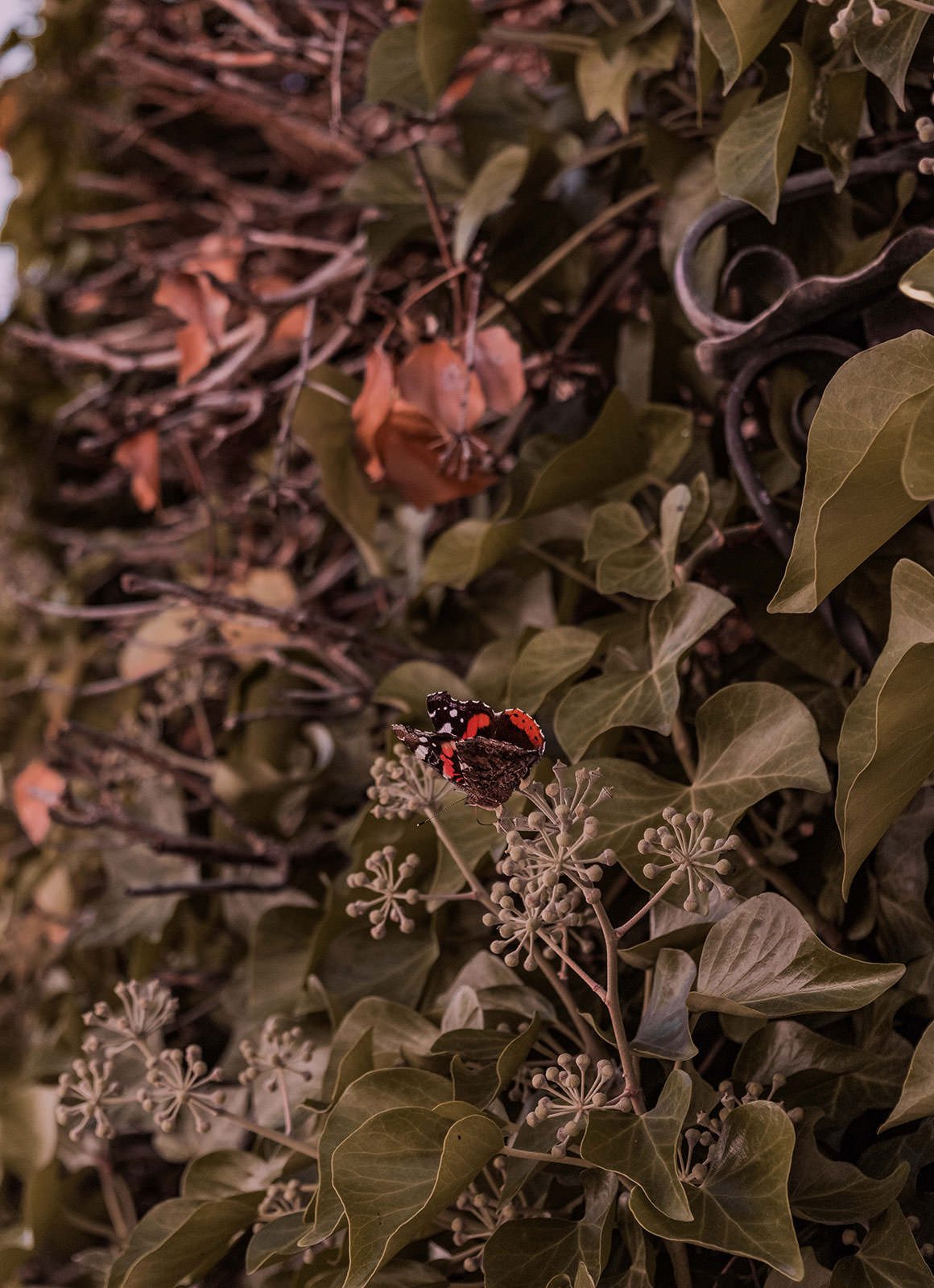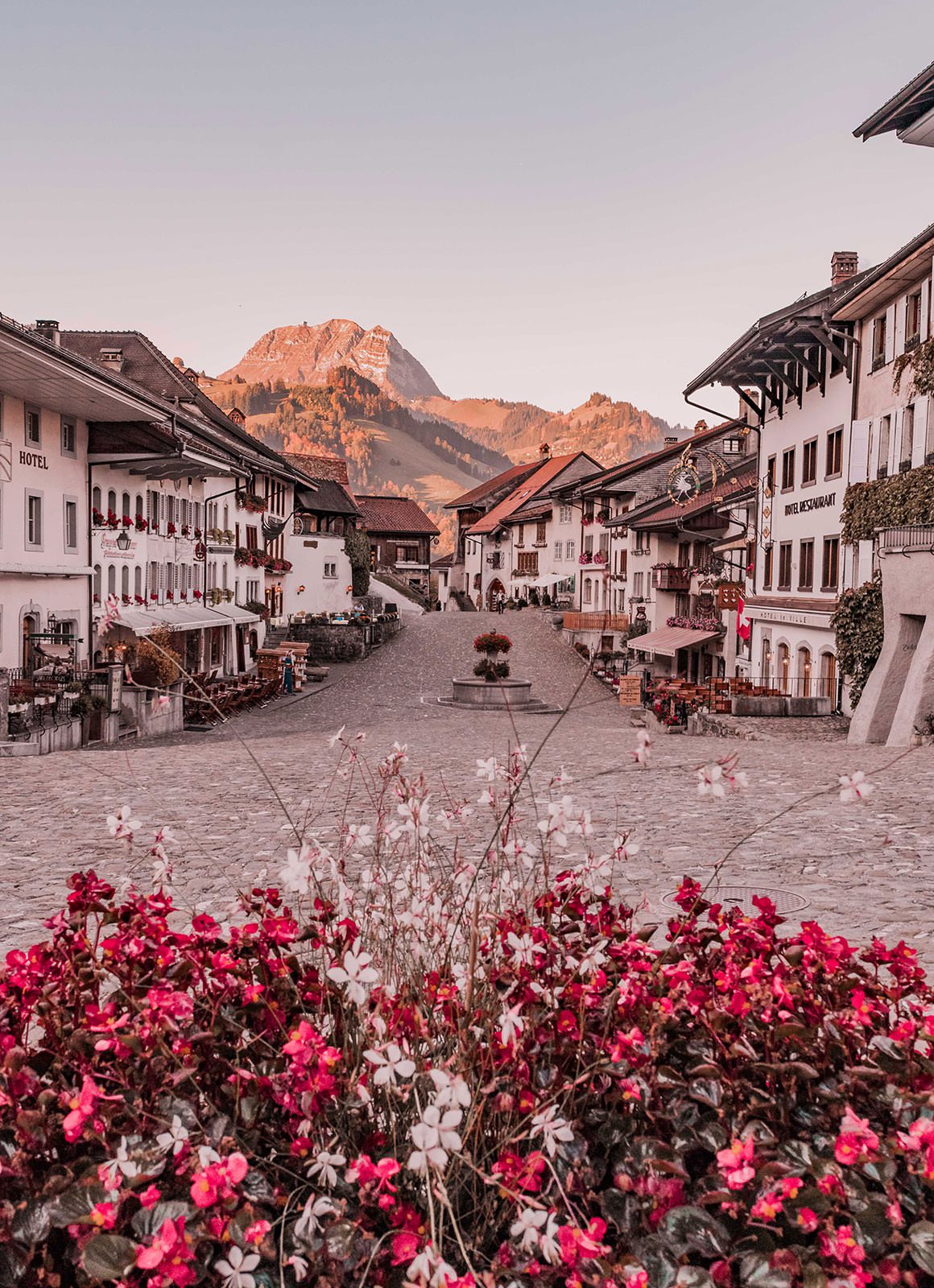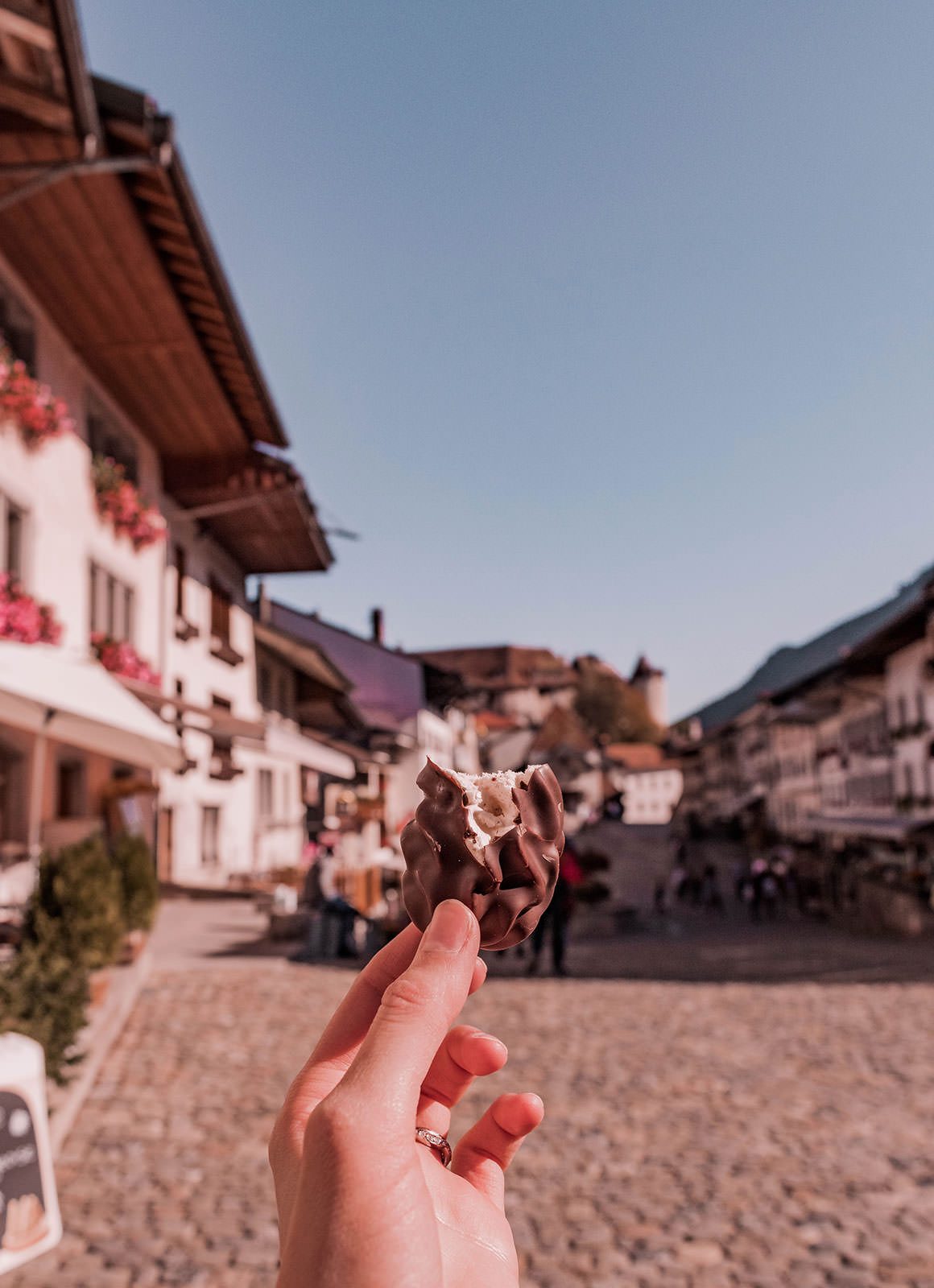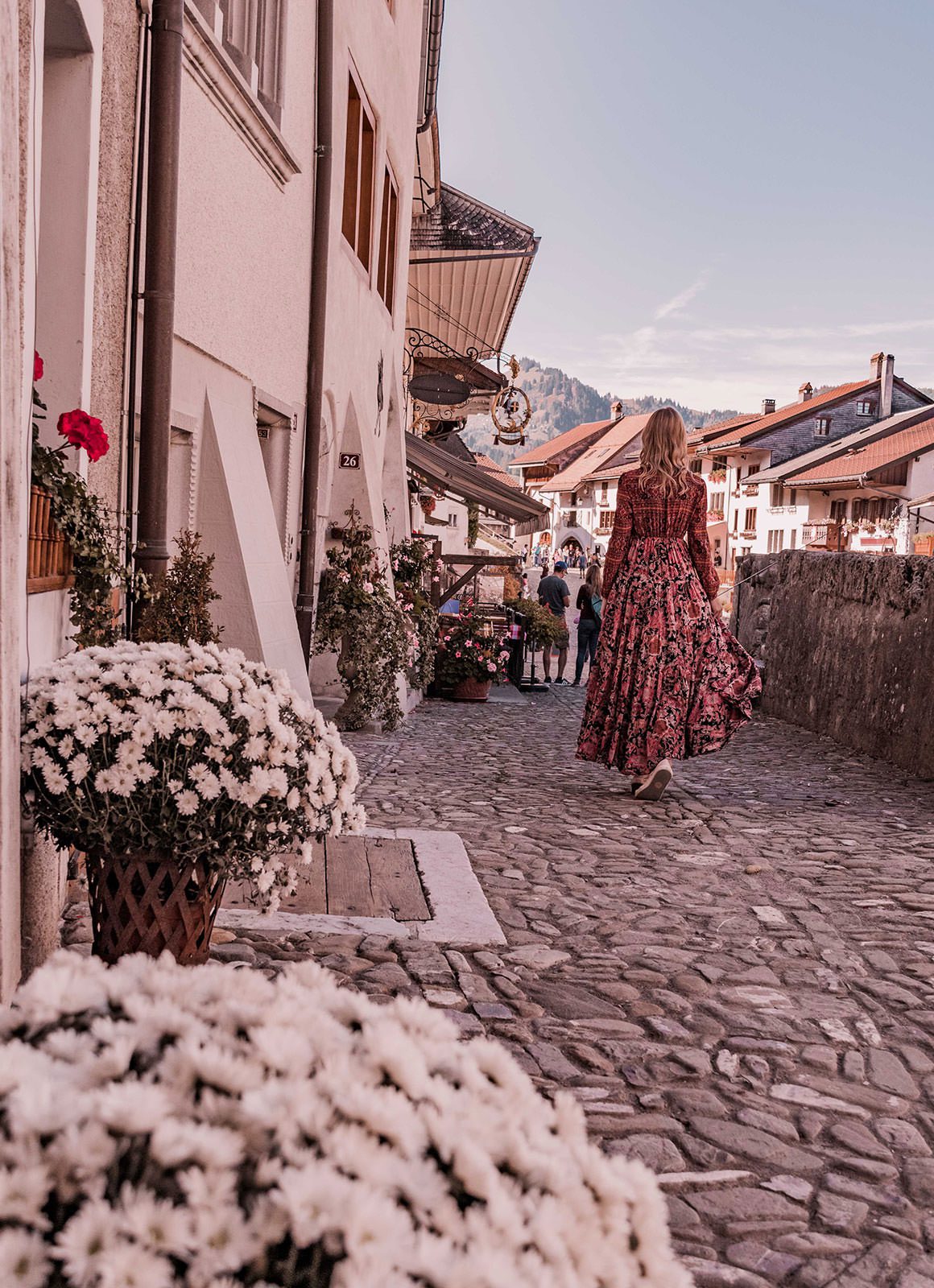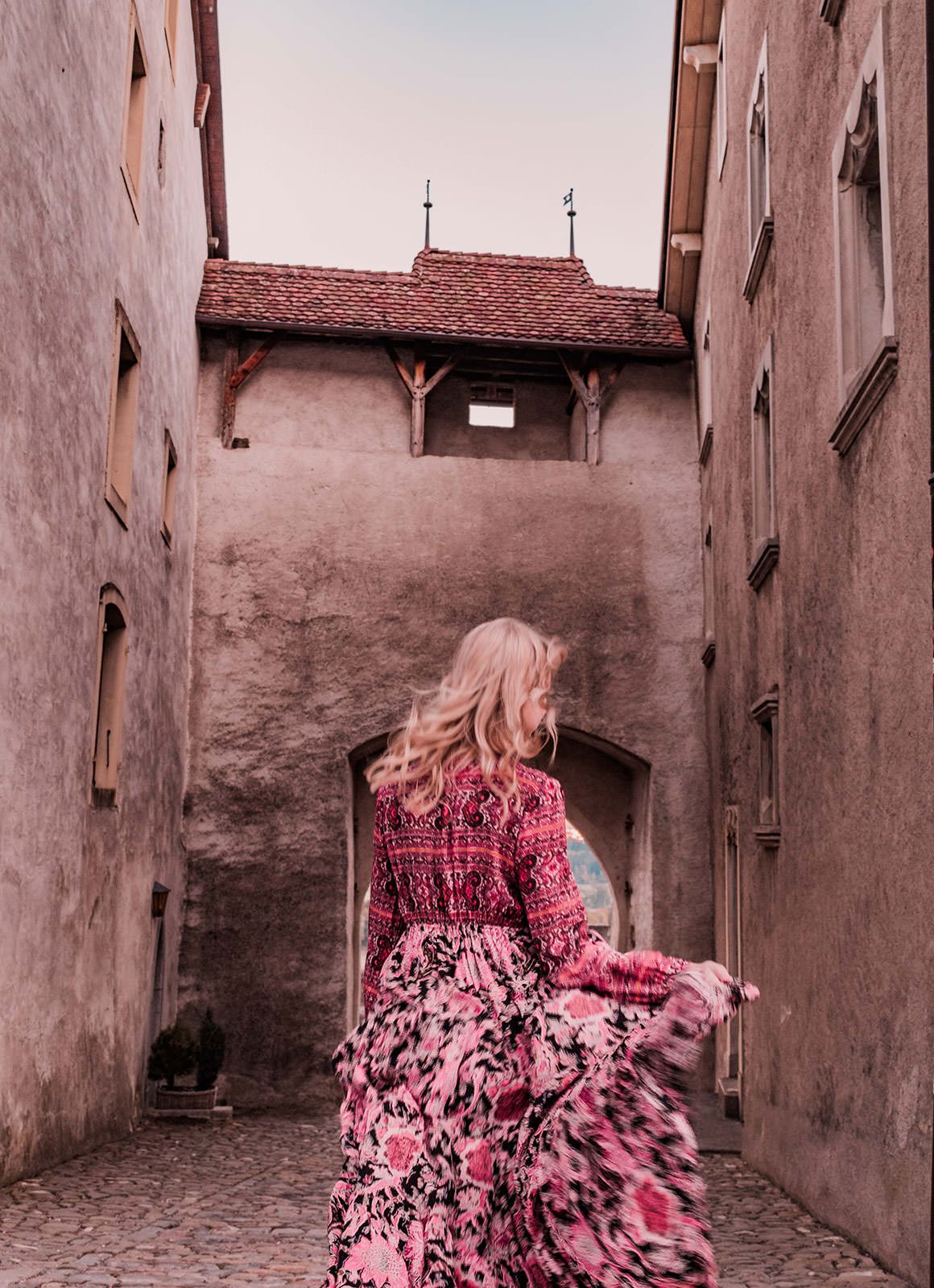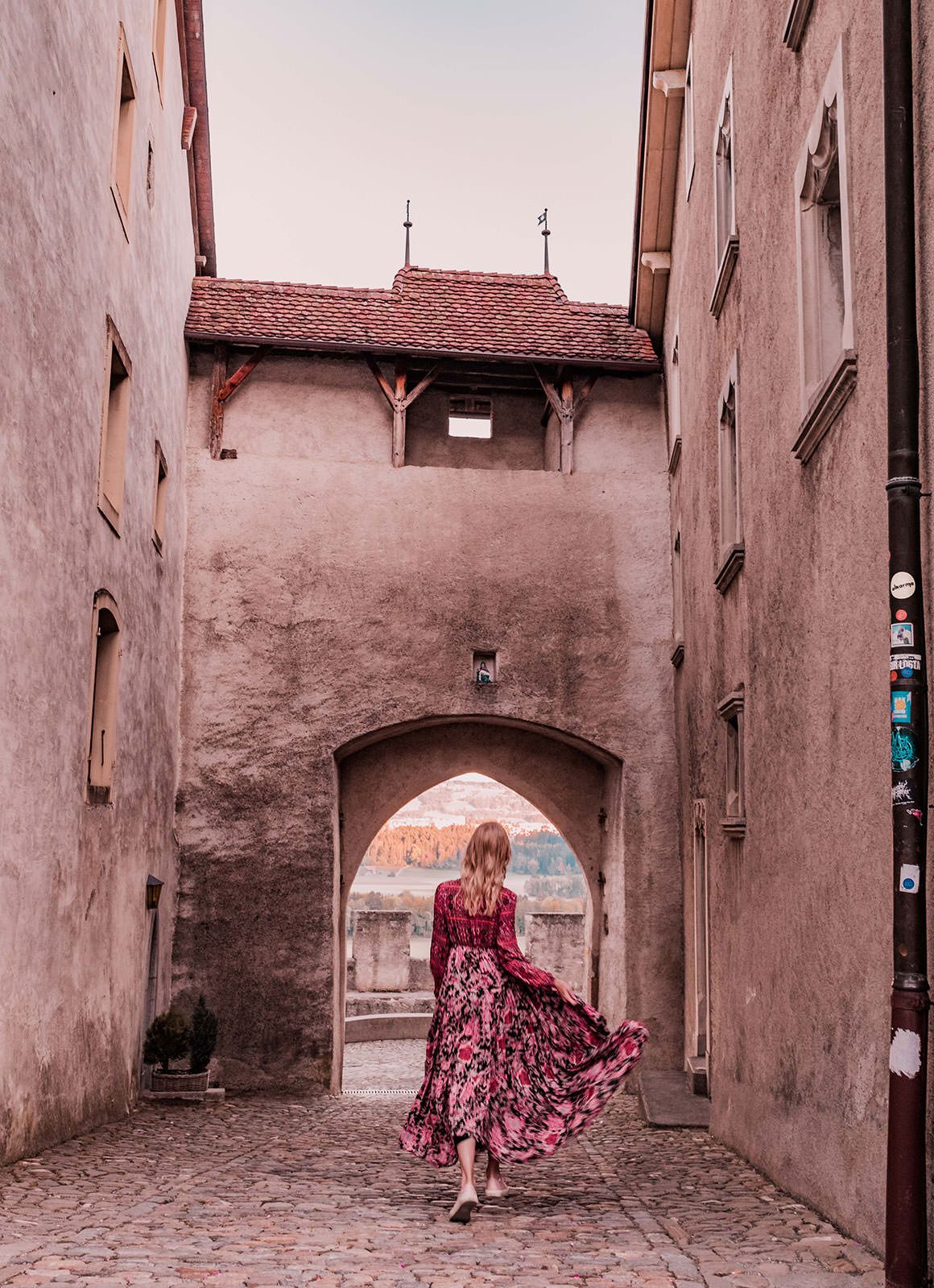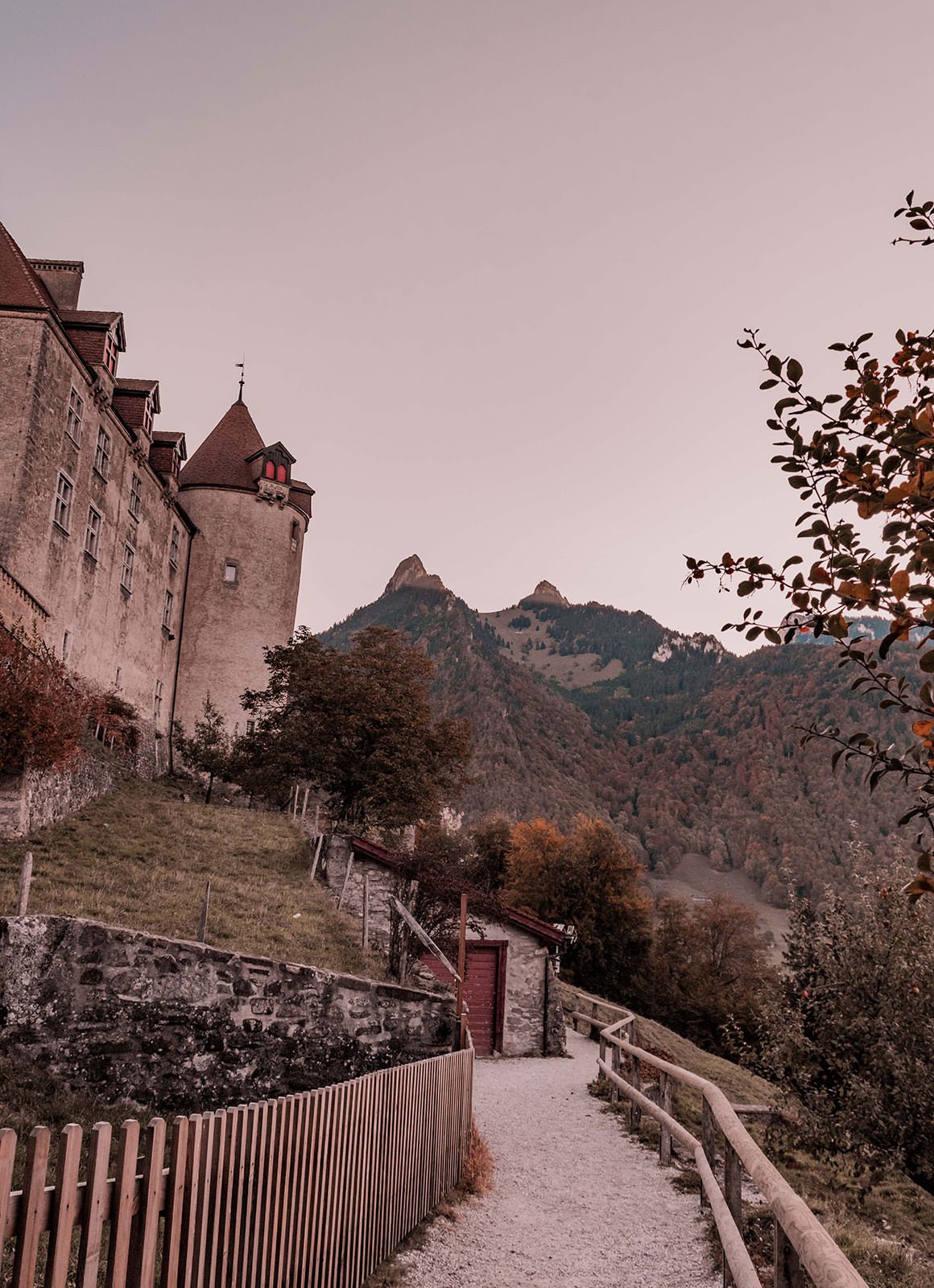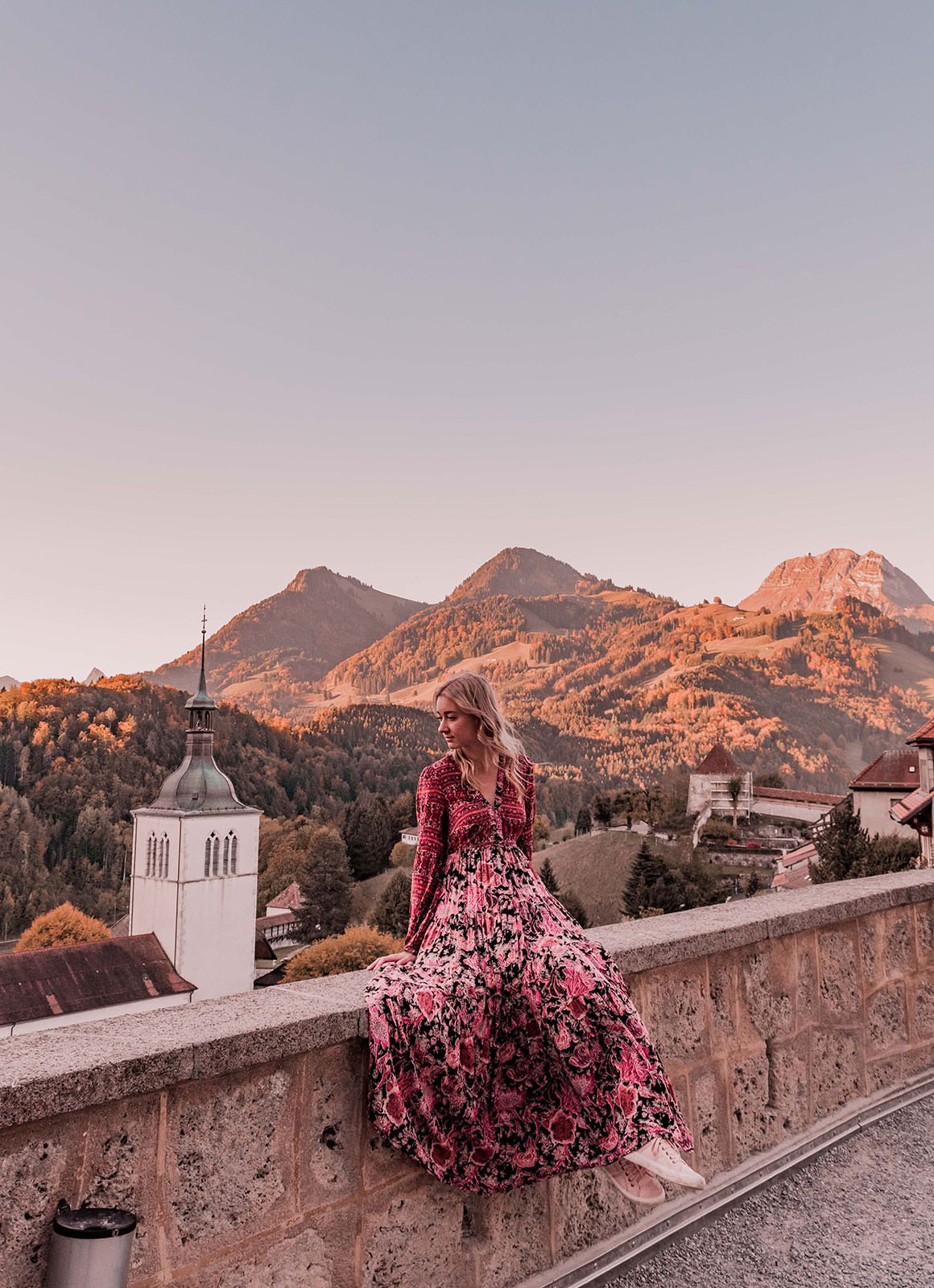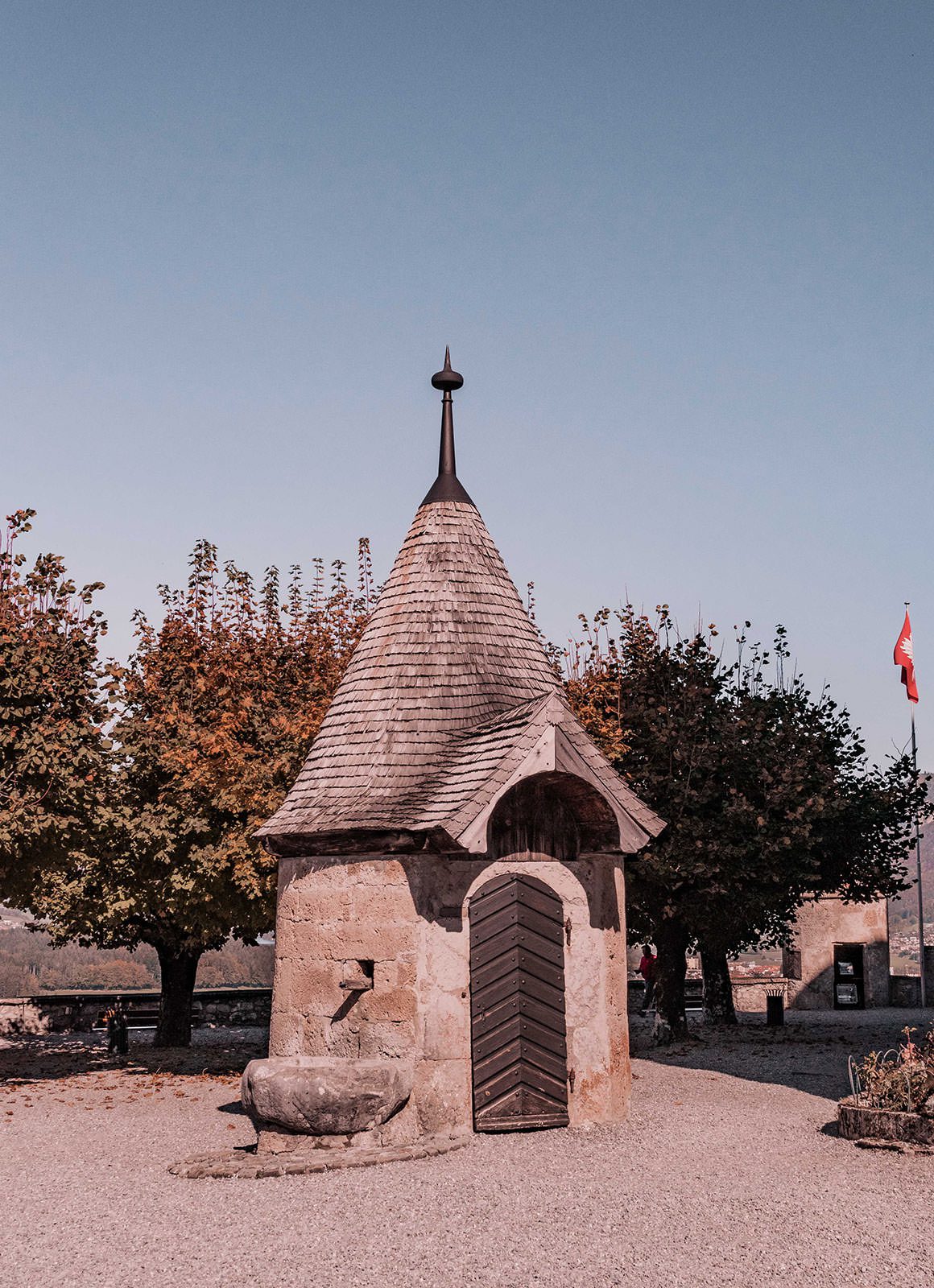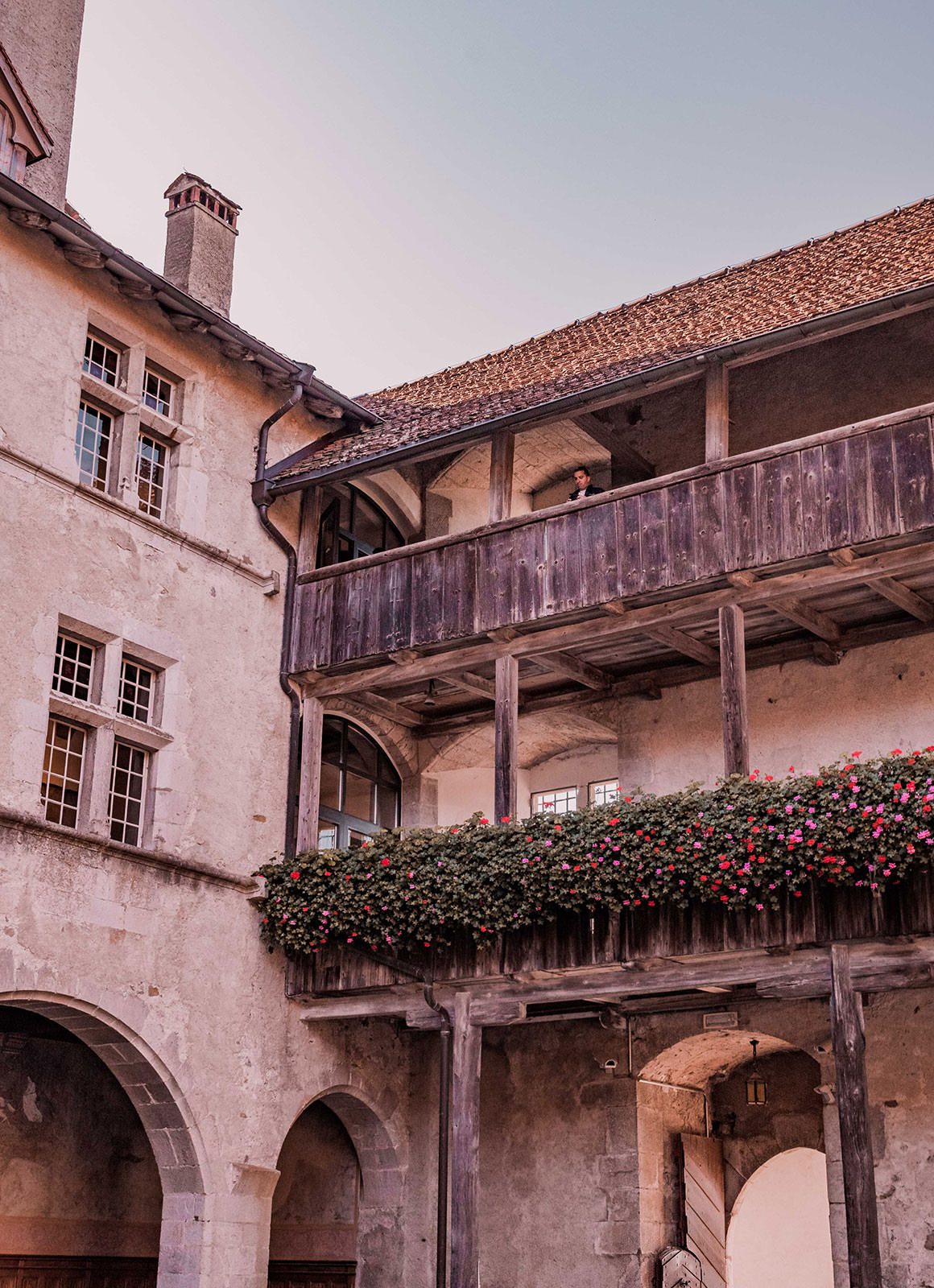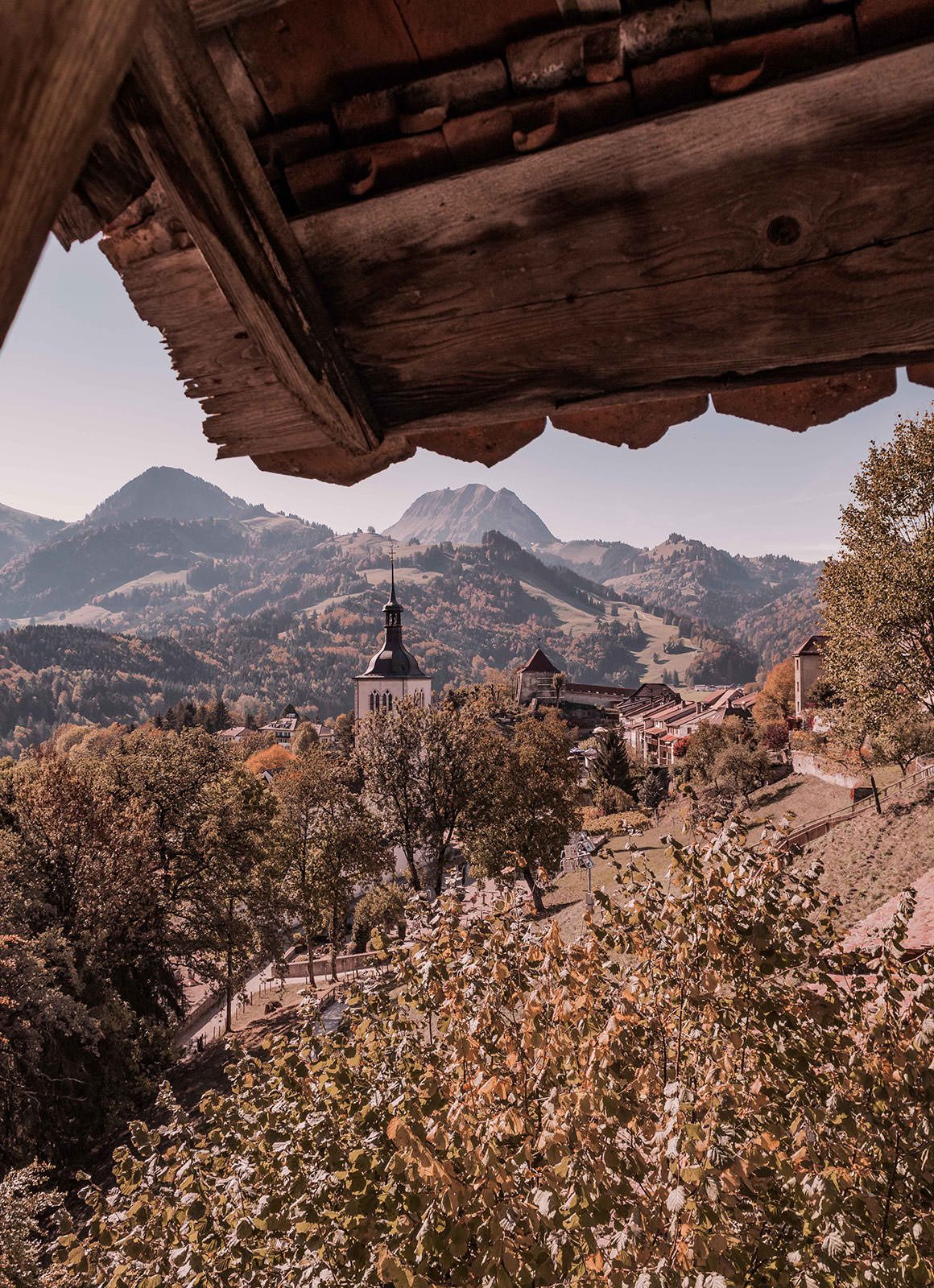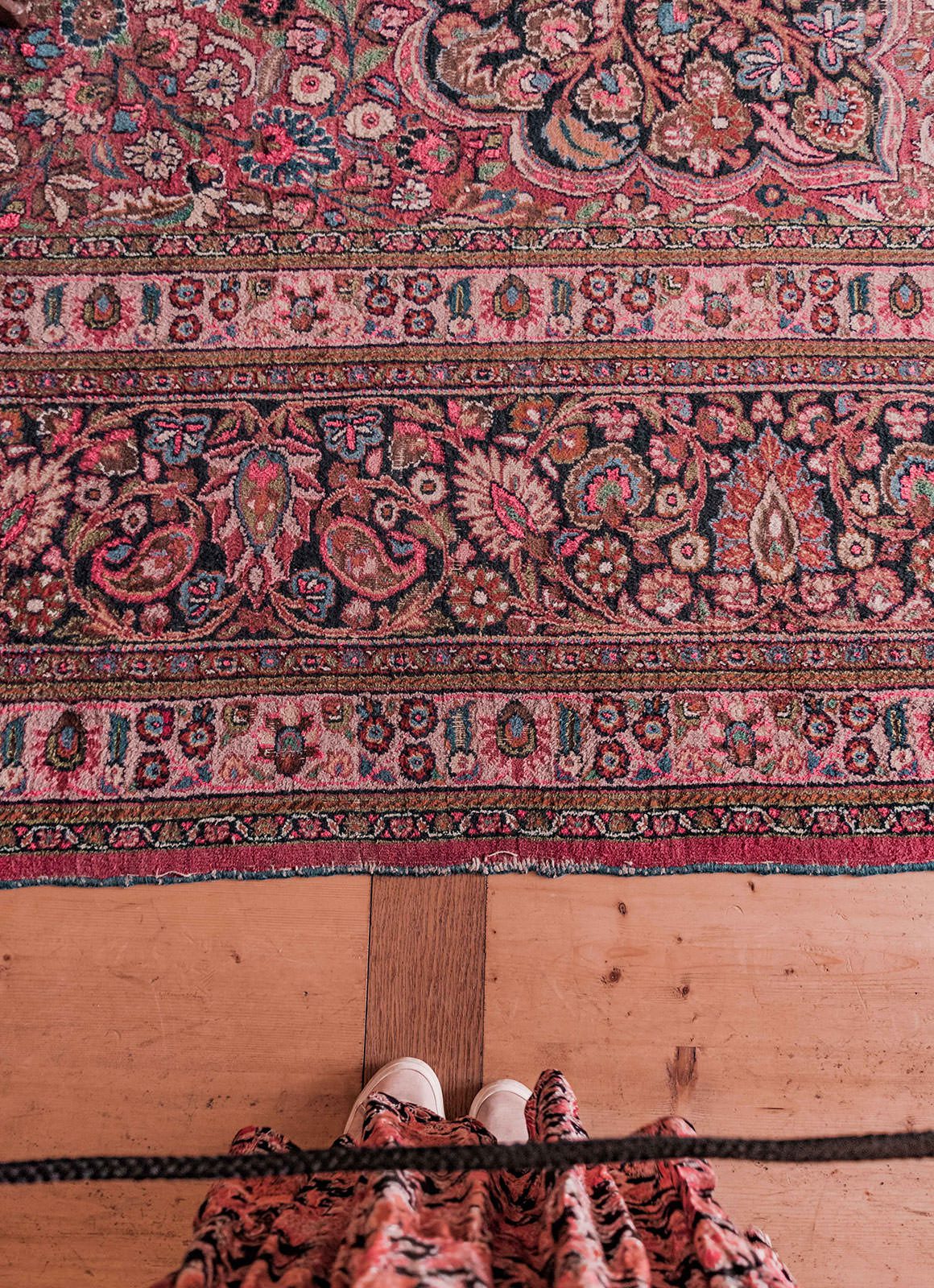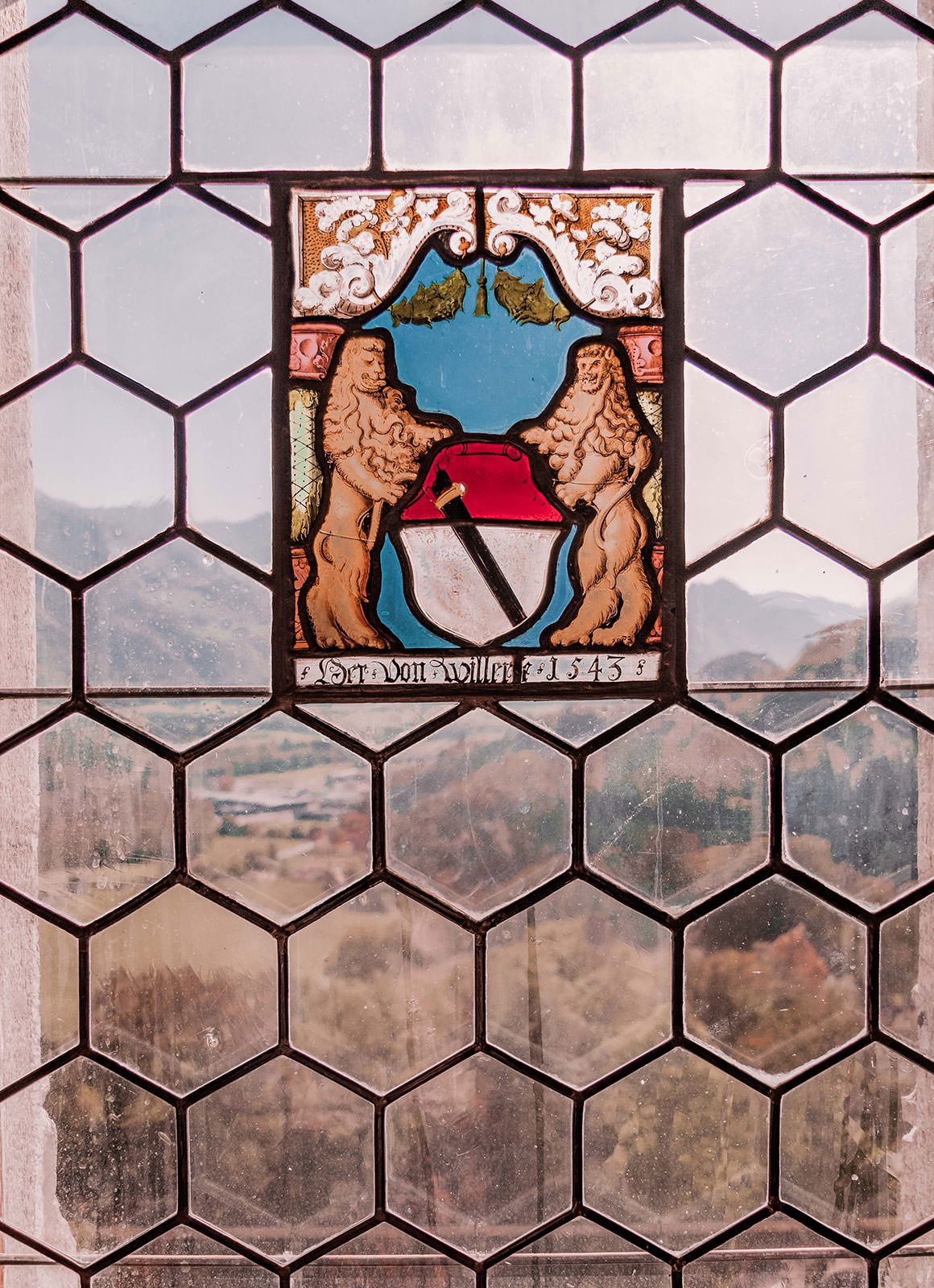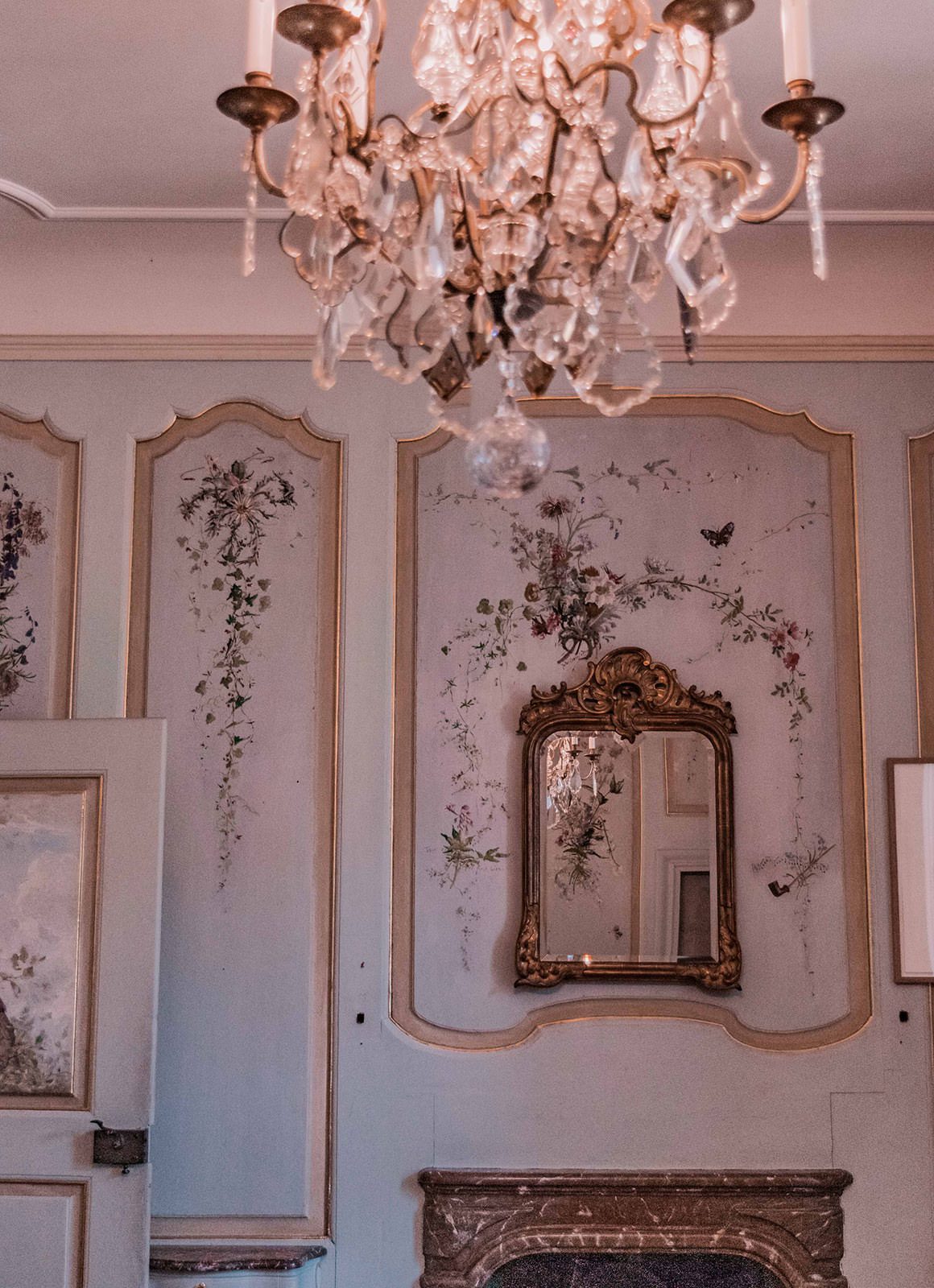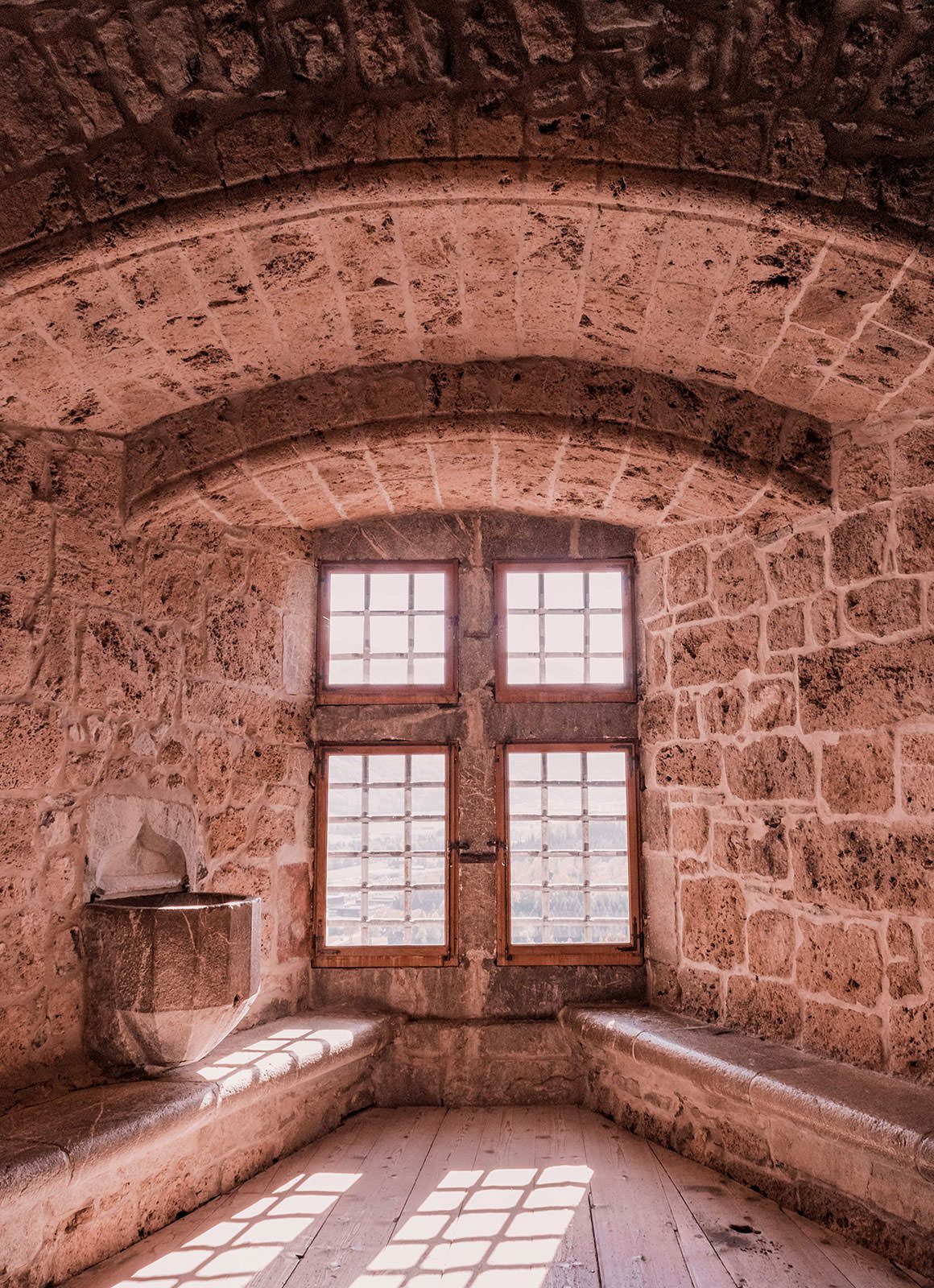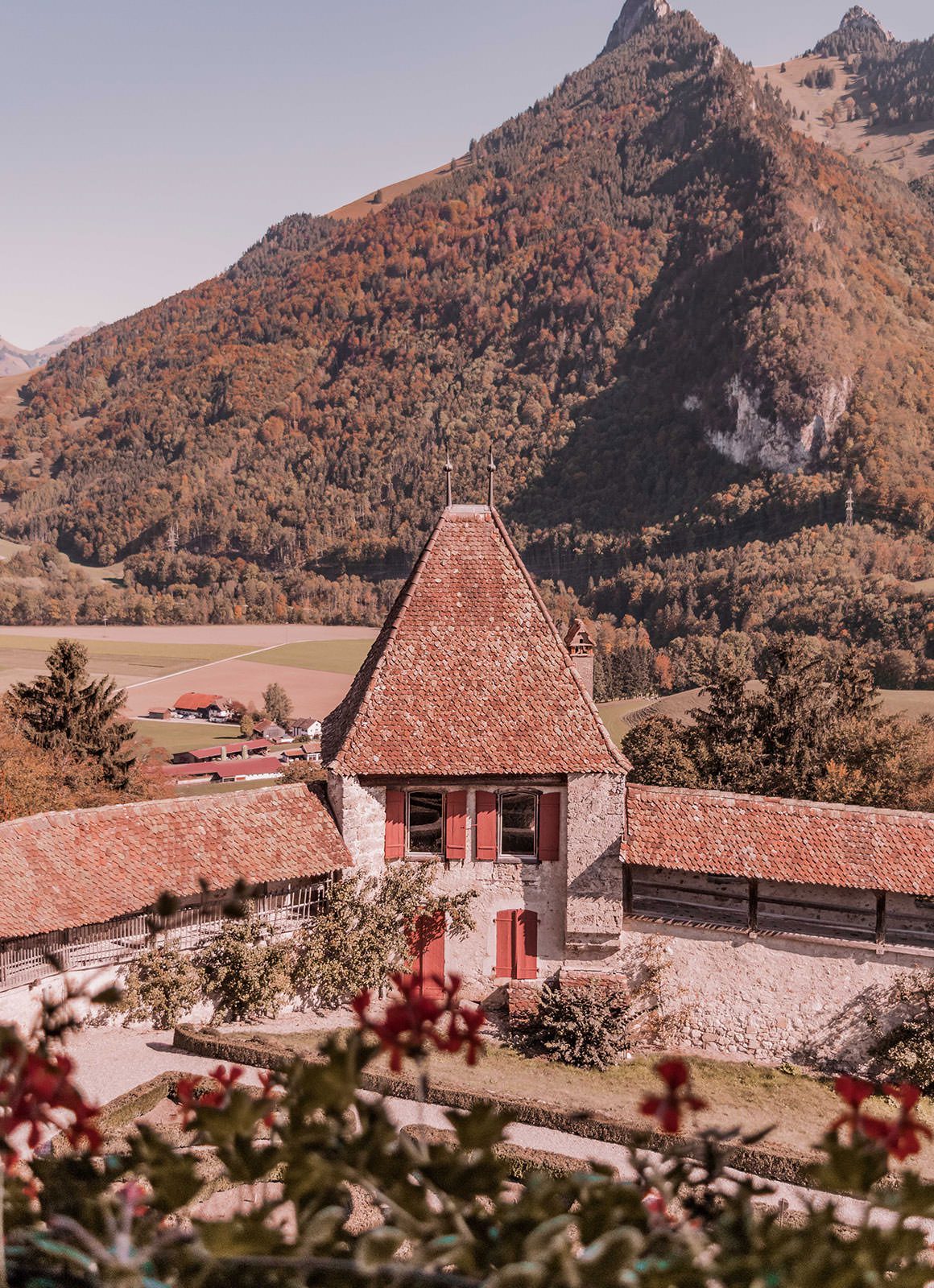 Before our visit I had heard how pretty this region in Switzerland is, and now I've spent two days in La Gruyere myself I can say the same. The perfect little one day or two day trip and full of oh-so-Swiss traditions and scenery.
Big love,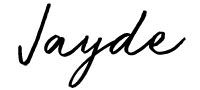 LIKE MY OUTFITS?
These outfits are from my Autumn Capsule Wardrobe, you can also shop these items and support Jayde Archives at the same time by using some of the affiliate links below:


---

If you loved this post I think you'll enjoy these too…
Magical Roadtrip from Zurich to Adelboden / A Weekend Trip to Entlebuch: The Hidden Swiss UNESCO Gem