Hello! I'm back from our incredible trip to Santorini and so excited to share my travel capsule wardrobe for Santorini with you this week and my Santorini travel diary next week! I've decided to start doing my travel capsules a little differently and sharing them after my trip. This way I can also include photos of me actually wearing the outfits and have a better idea of whether they worked or not for the destination and the weather. So here it is, everything I packed for our trip to Santorini…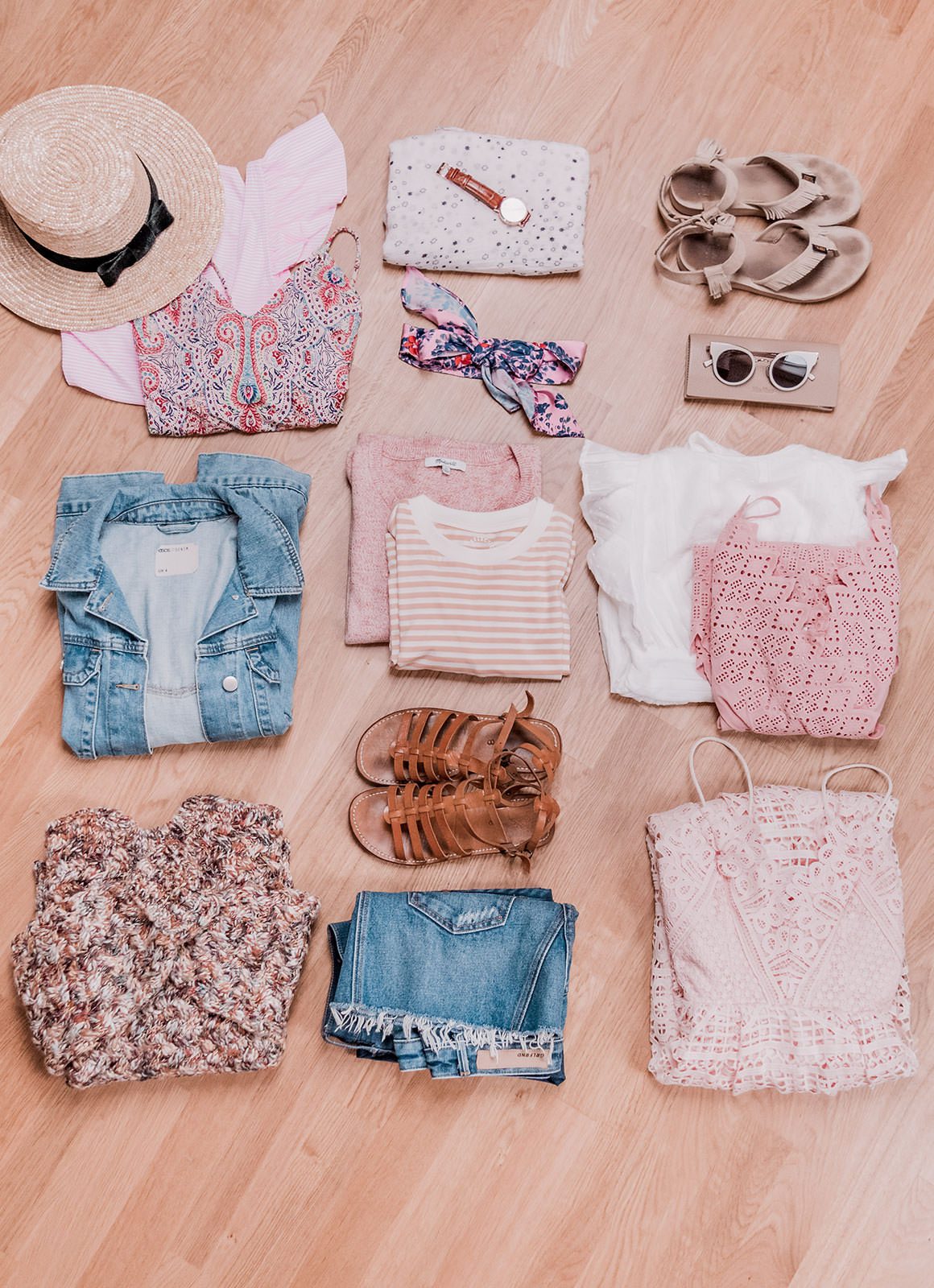 Weather
Summer/Autumn
This travel capsule wardrobe for Santorini is perfect for warm summer days. Santorini was warmer than I had thought it would be because of the humidity, with temperatures ranging from 22-28°C. It felt more like 30°C most days though and we spent the middle of the day on our apartment balcony! Hot tip – early October would be the perfect off peak time to go while it's still warm.
Location
Santorini – Mediterranean
I've put together this travel capsule wardrobe for Santorini for a six day trip (including two travel days), which including exploring villages, beaches and a yacht trip.
Outfits
Below I've put together the outfits I wore over our six day trip. I like to decide on my outfits before I pack. That way there is zero stress getting dressed each day. You can easily do the same by laying out your outfits and getting a photo of them on your phone to look back at. To make things even simpler you can even put them into a 'travel outfits' album so the photos don't get lost amongst all the travel snaps you'll be getting!
---
Day One + Six
Flying into Santorini and flying home – same outfit! I love keeping things comfy and warm for flying.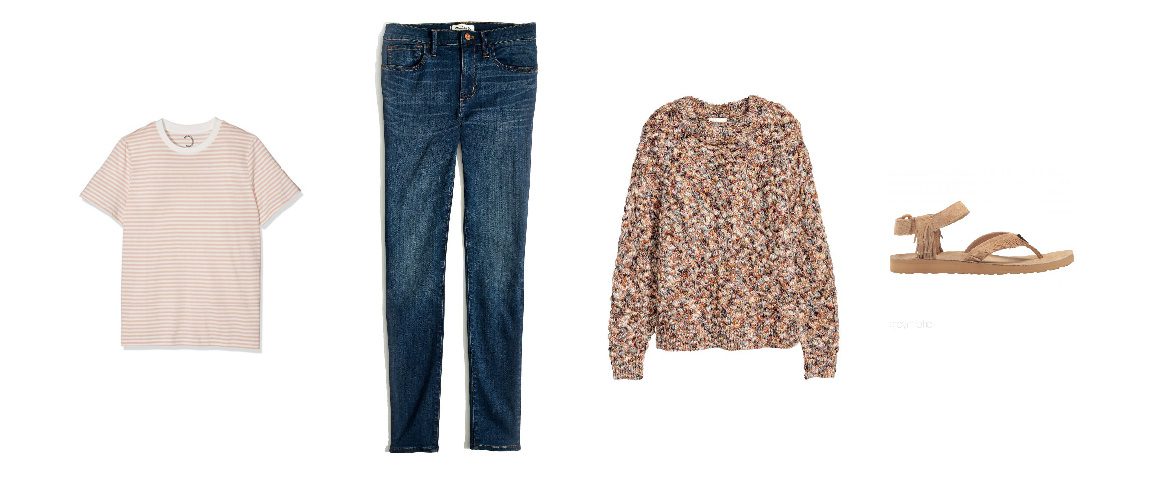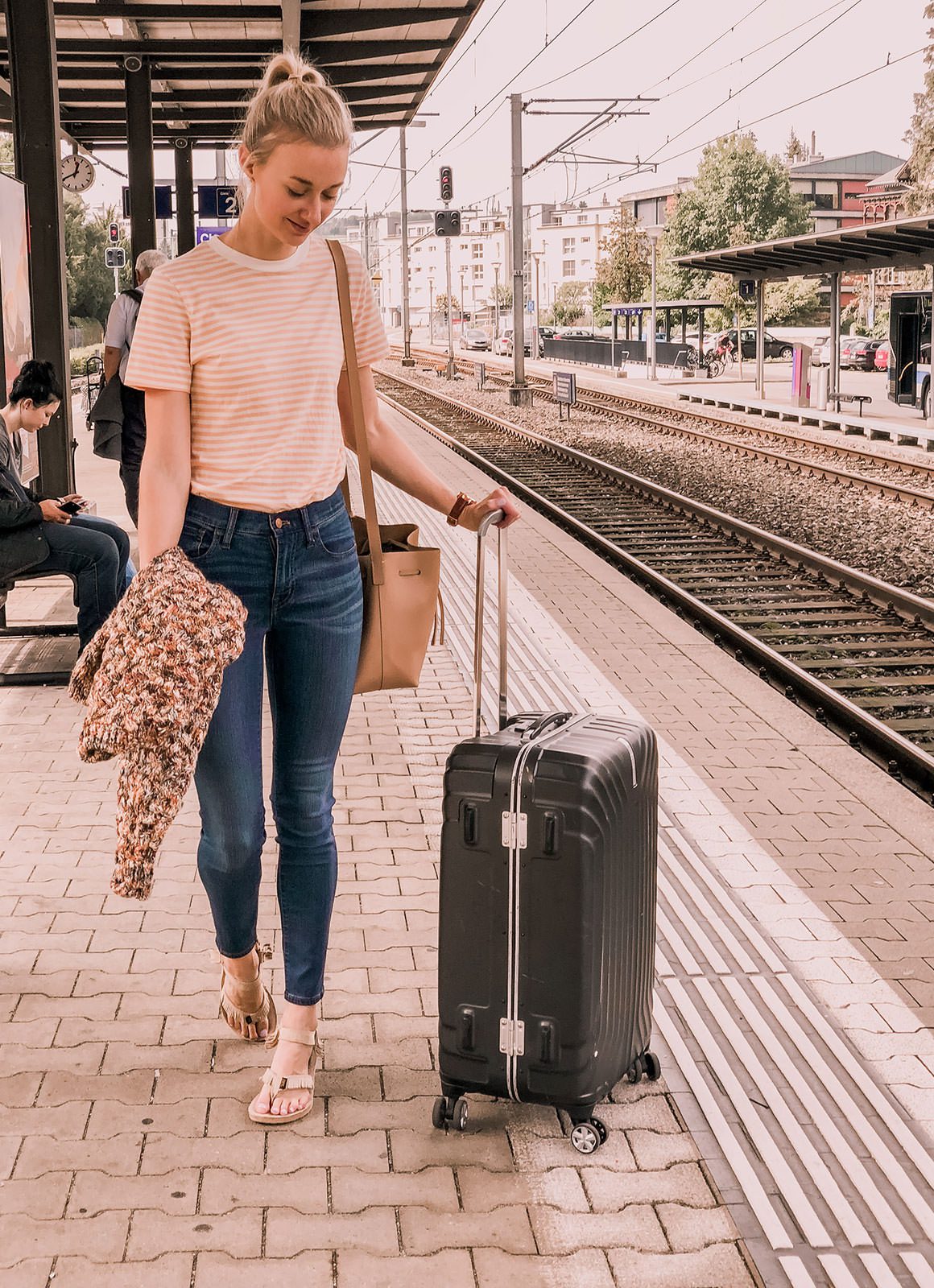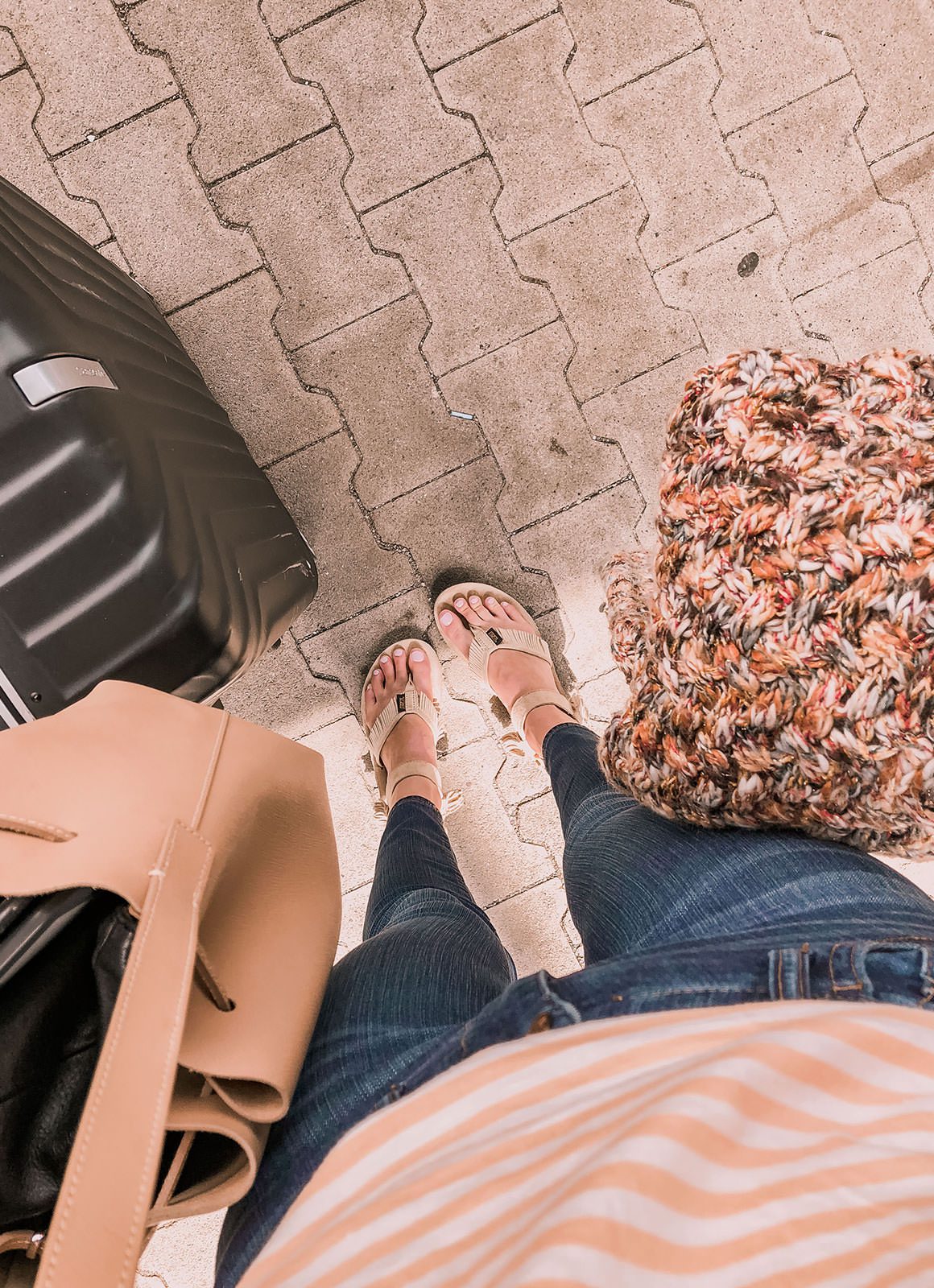 ---
Day Two
A relaxed day of exploring Oia.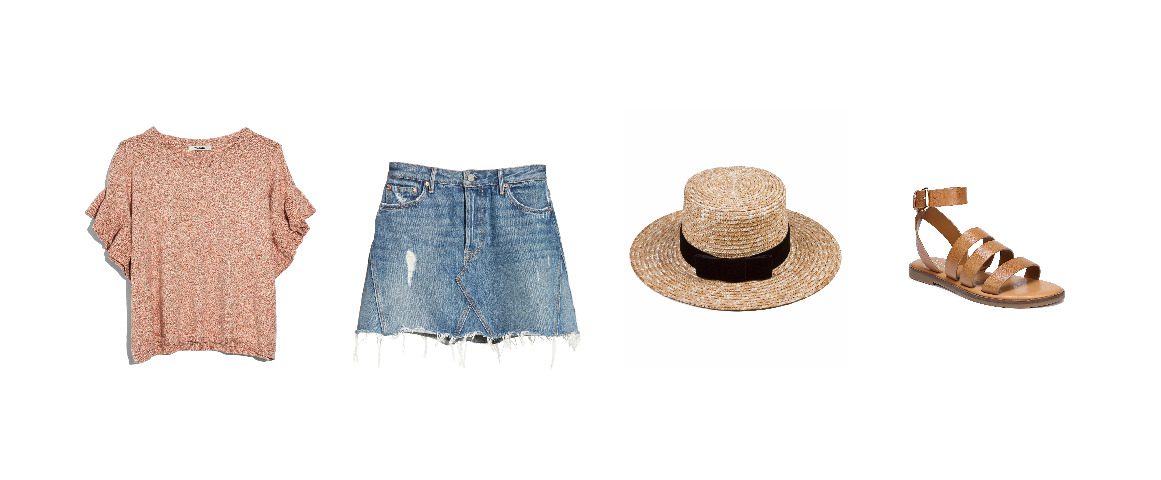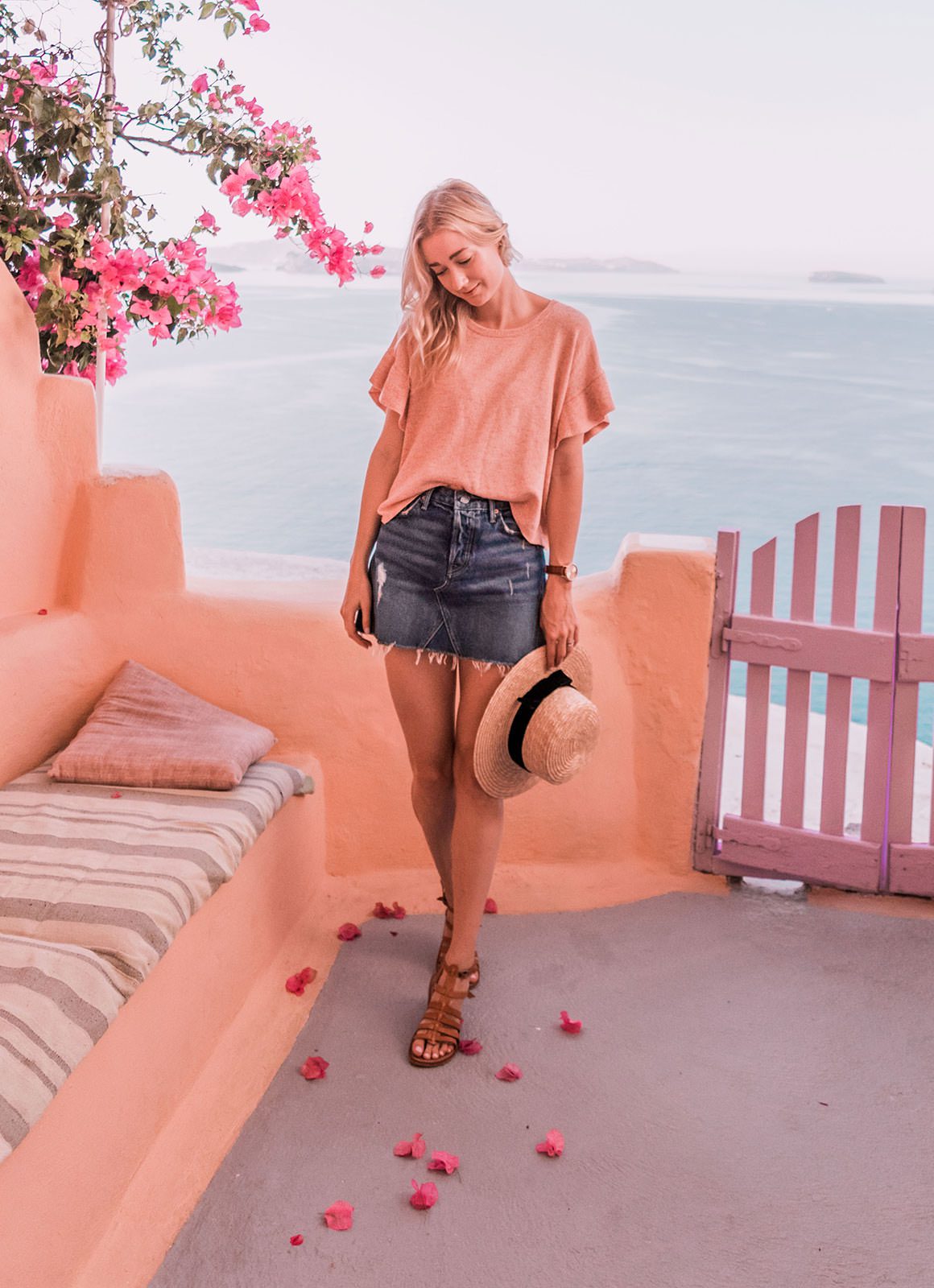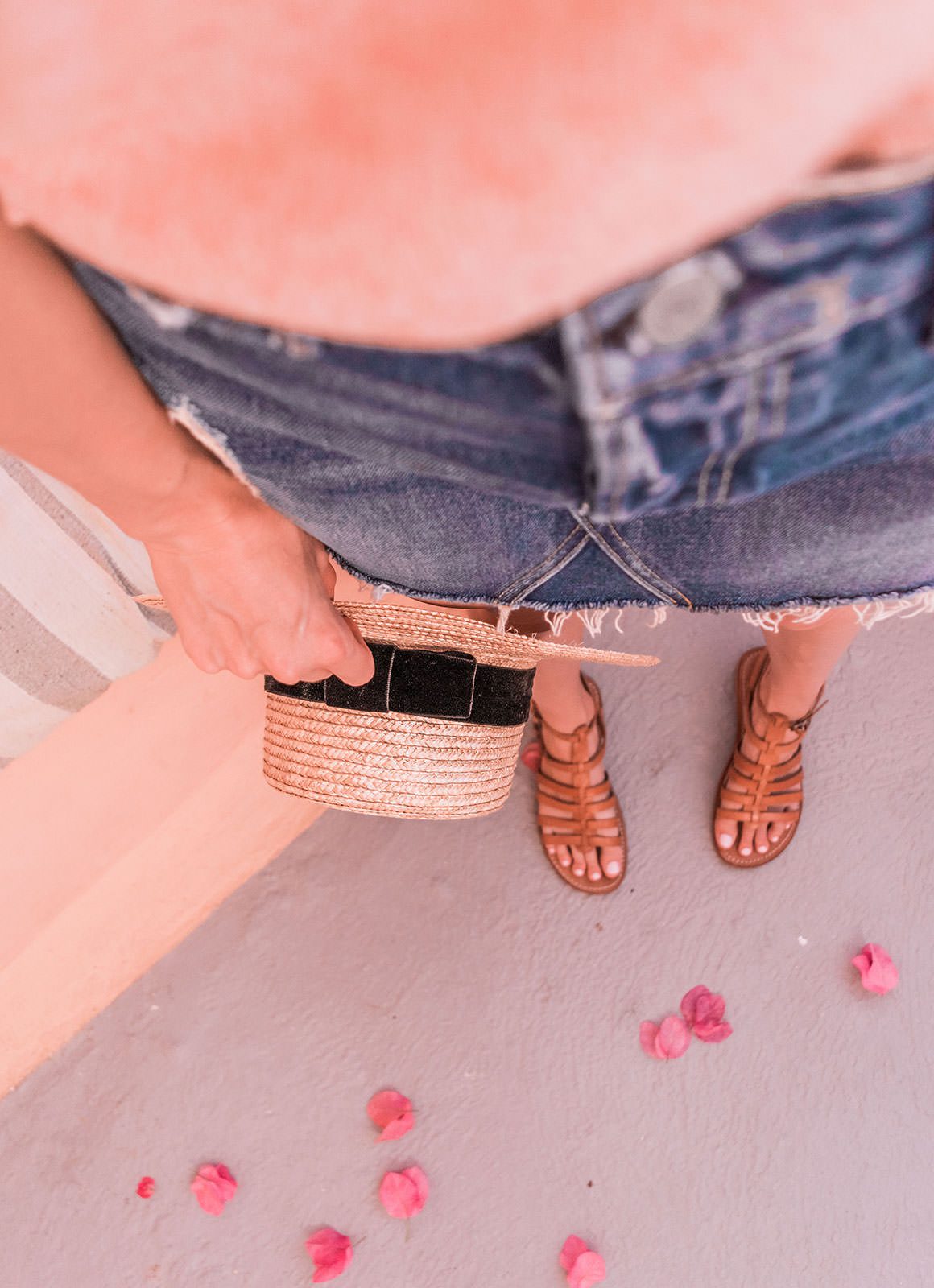 ---
Day Three
Another relaxed day of exploring Oia with an early start to catch sunrise.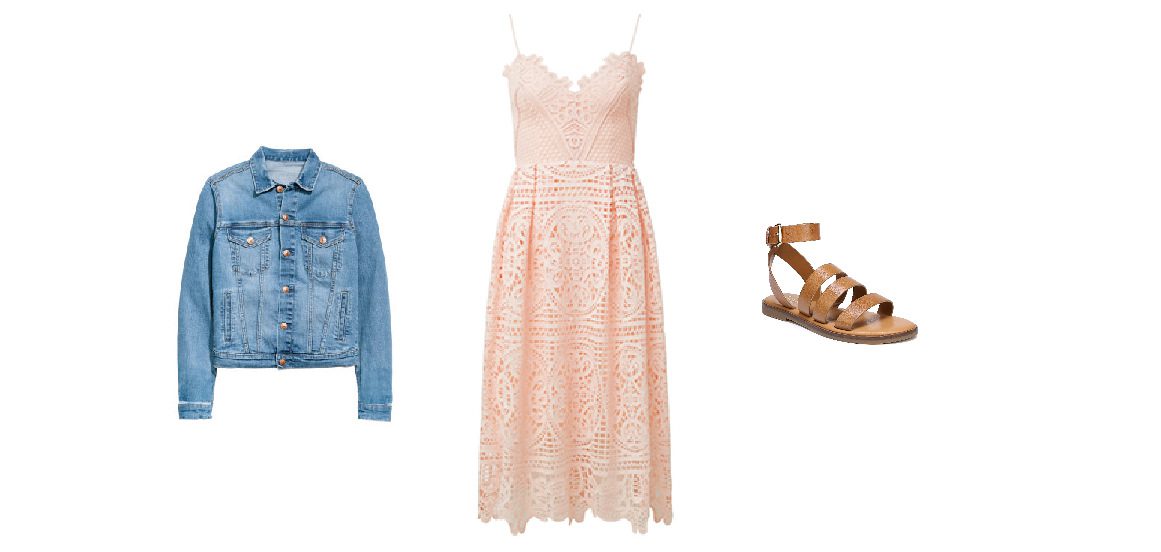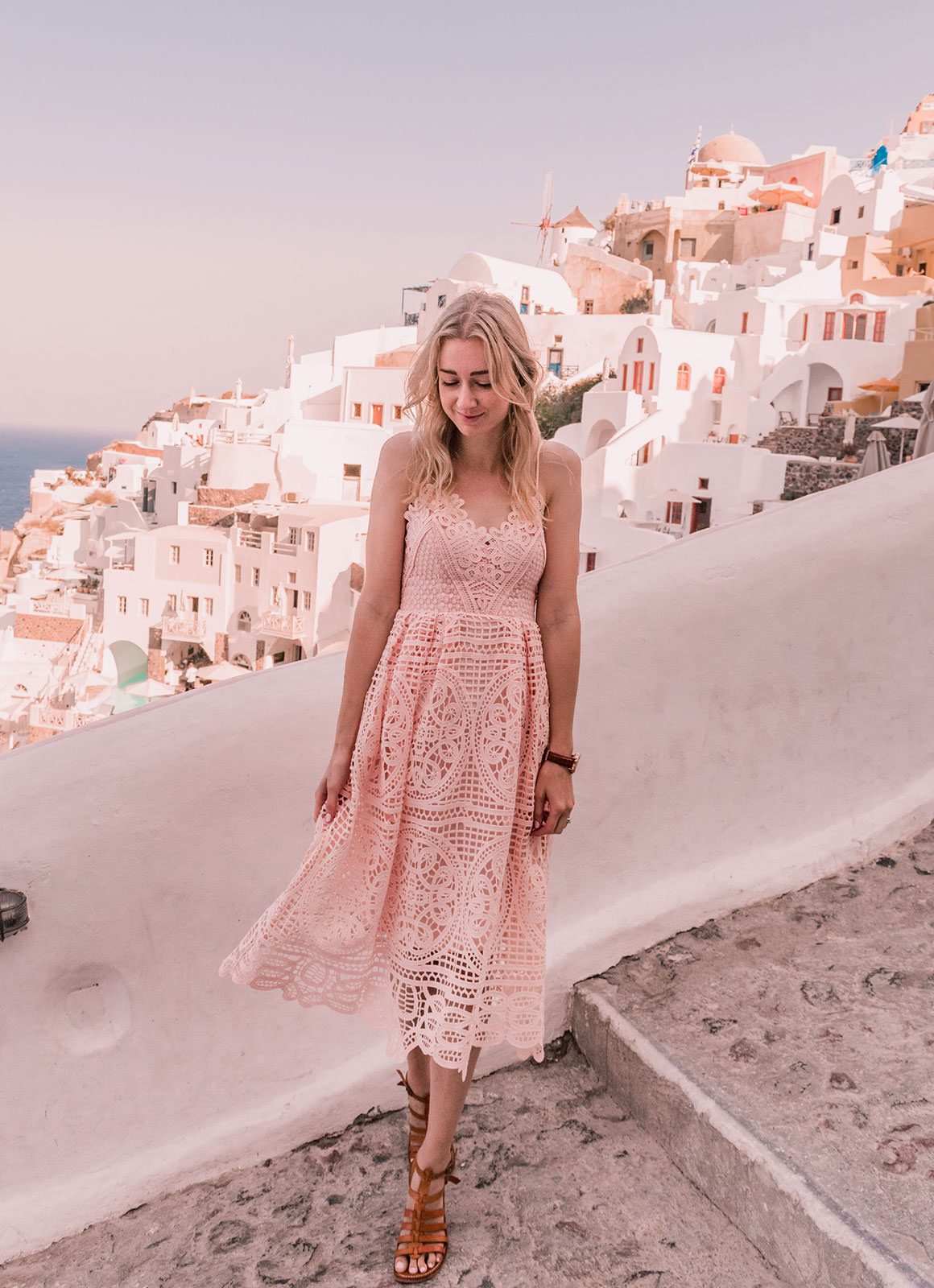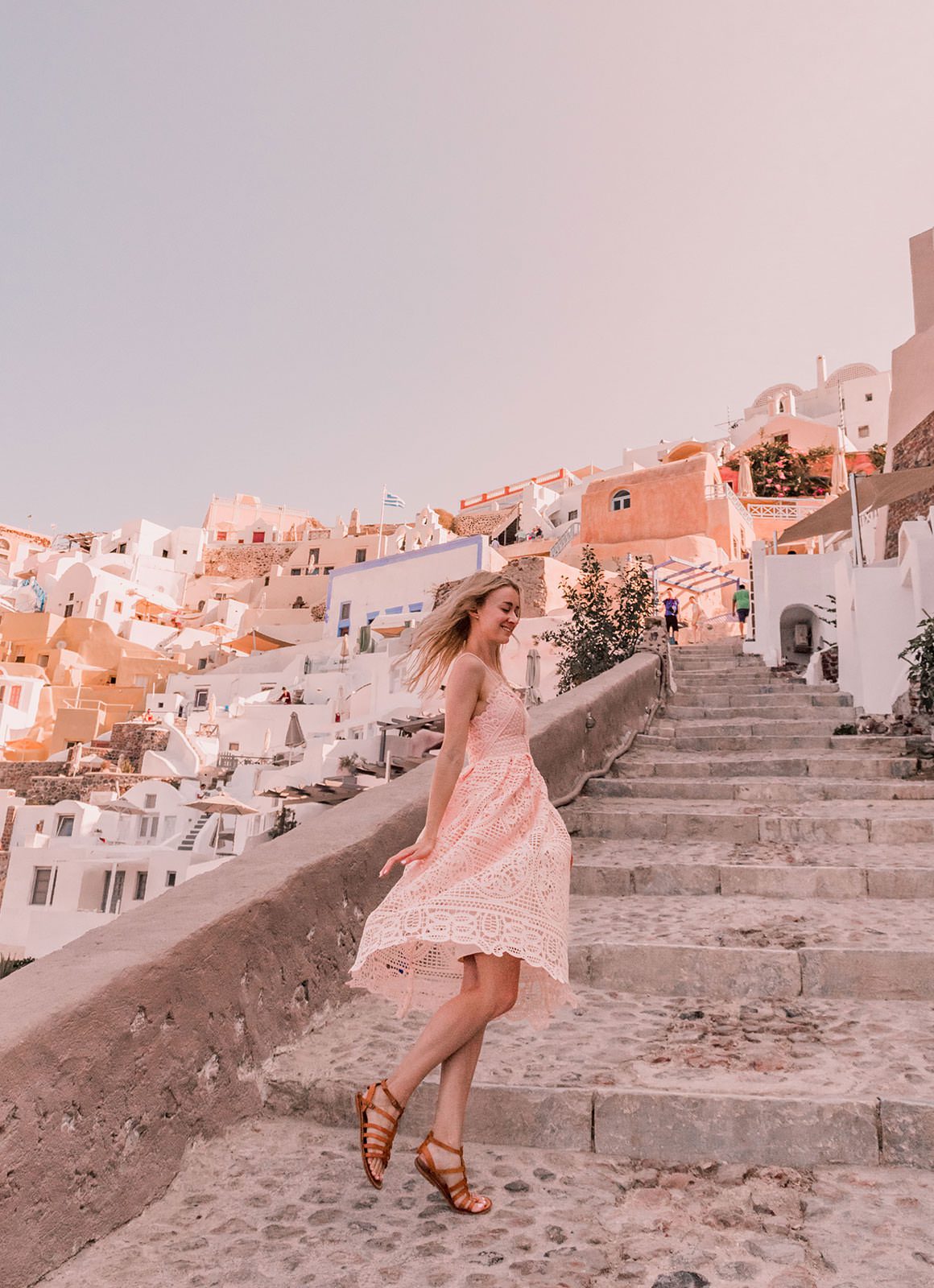 ---
Day Four
A day cruising the seas and visiting beaches around Santorini. Rompers and dresses are perfect for layering over swimmers and my Teva trekking sandals are always so comfy for walking and adventuring.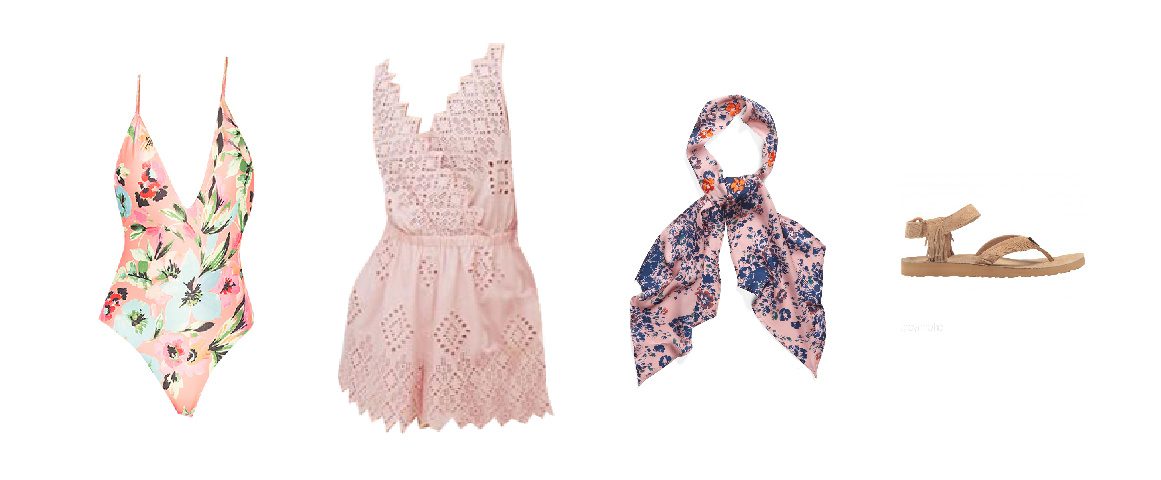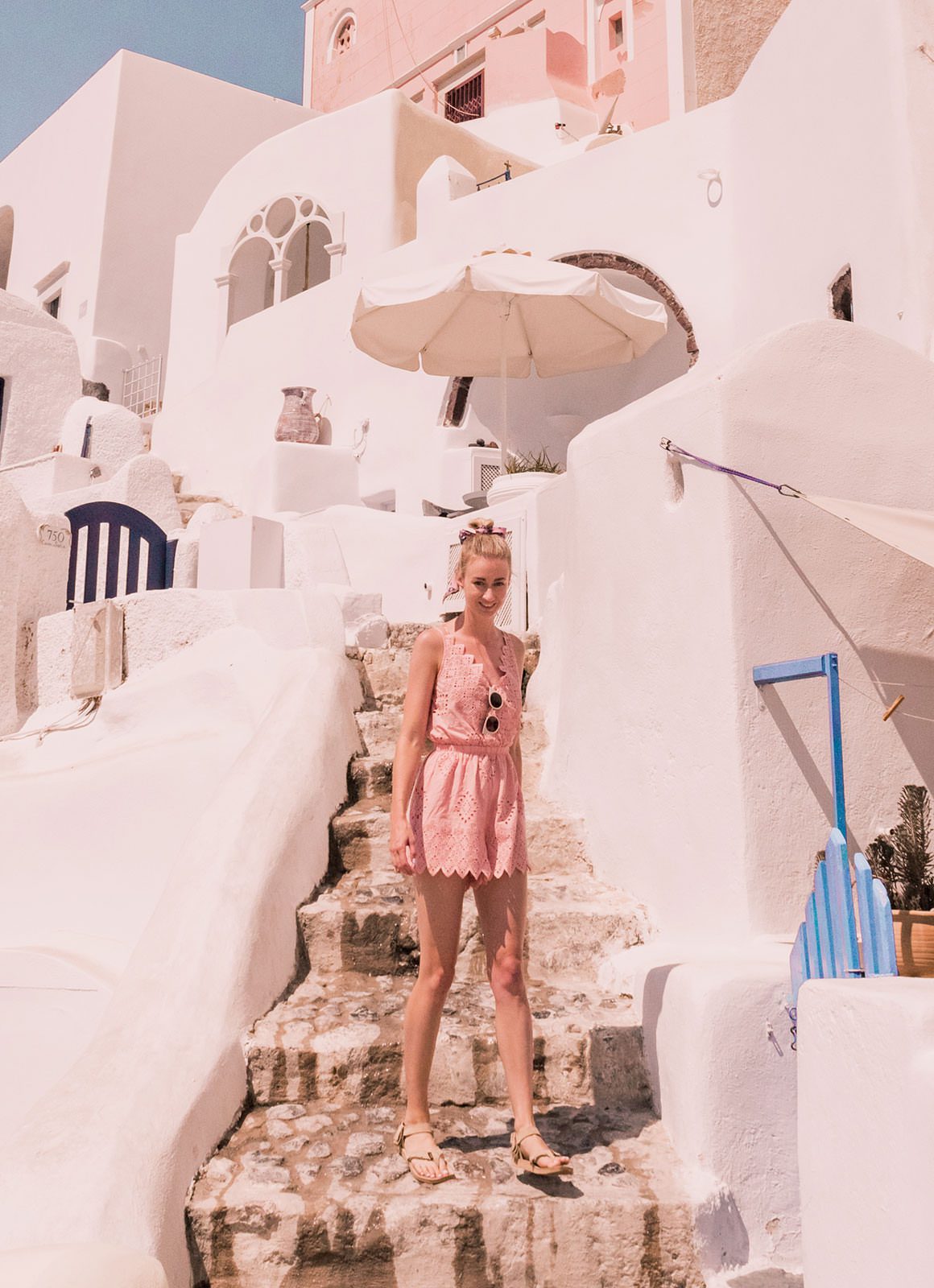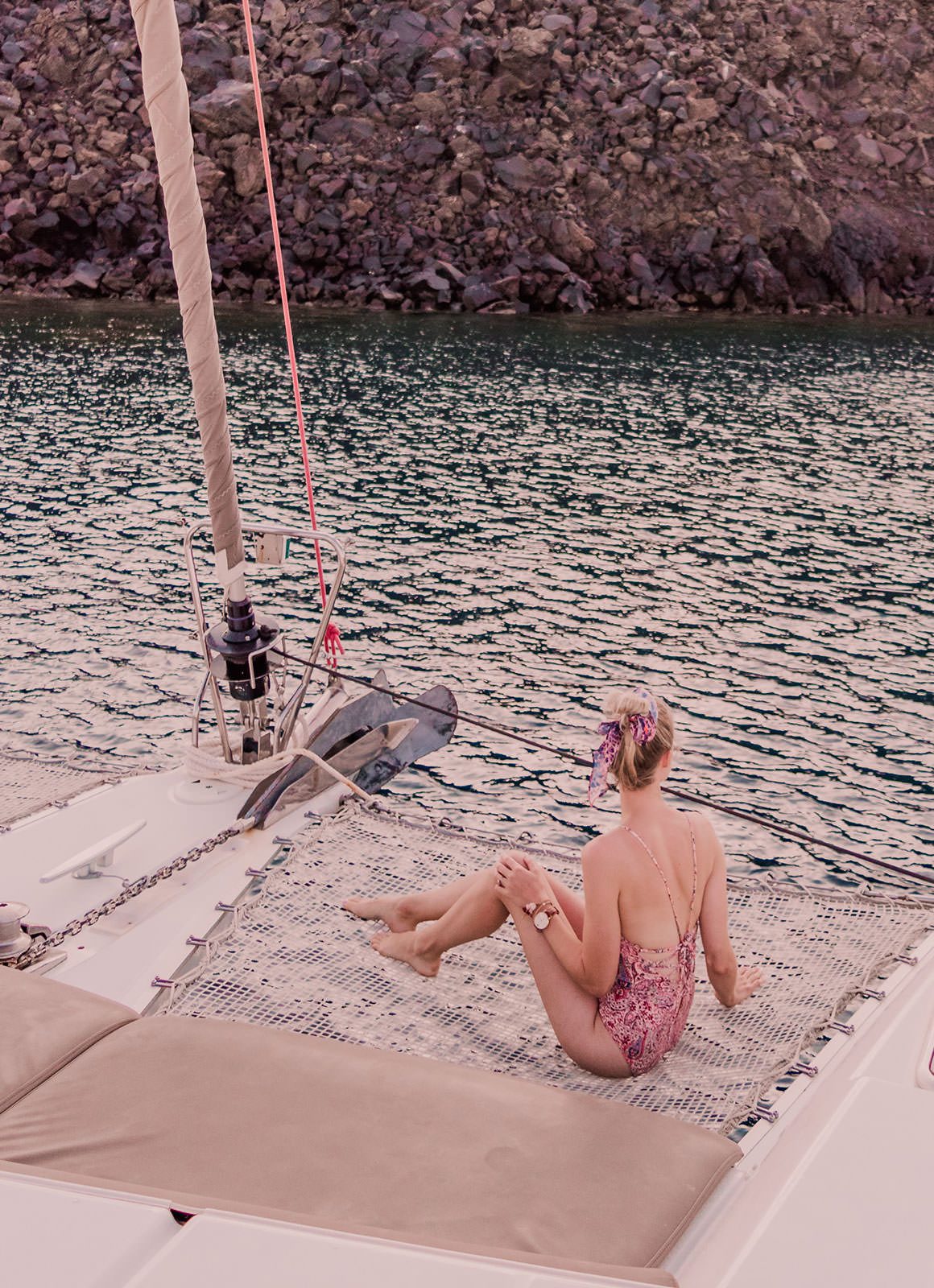 ---
Day Five
On the road with a hire car, exploring villages and beaches.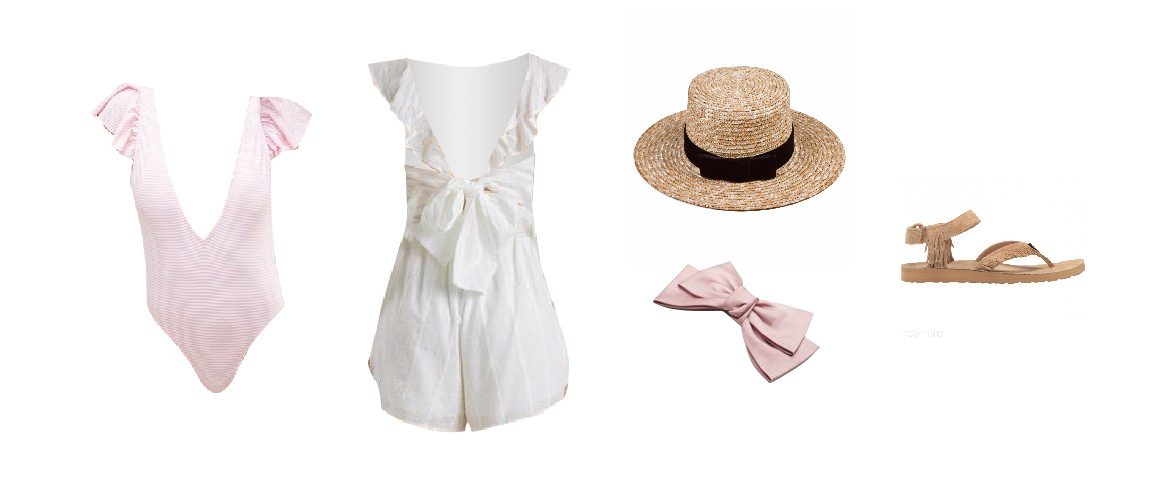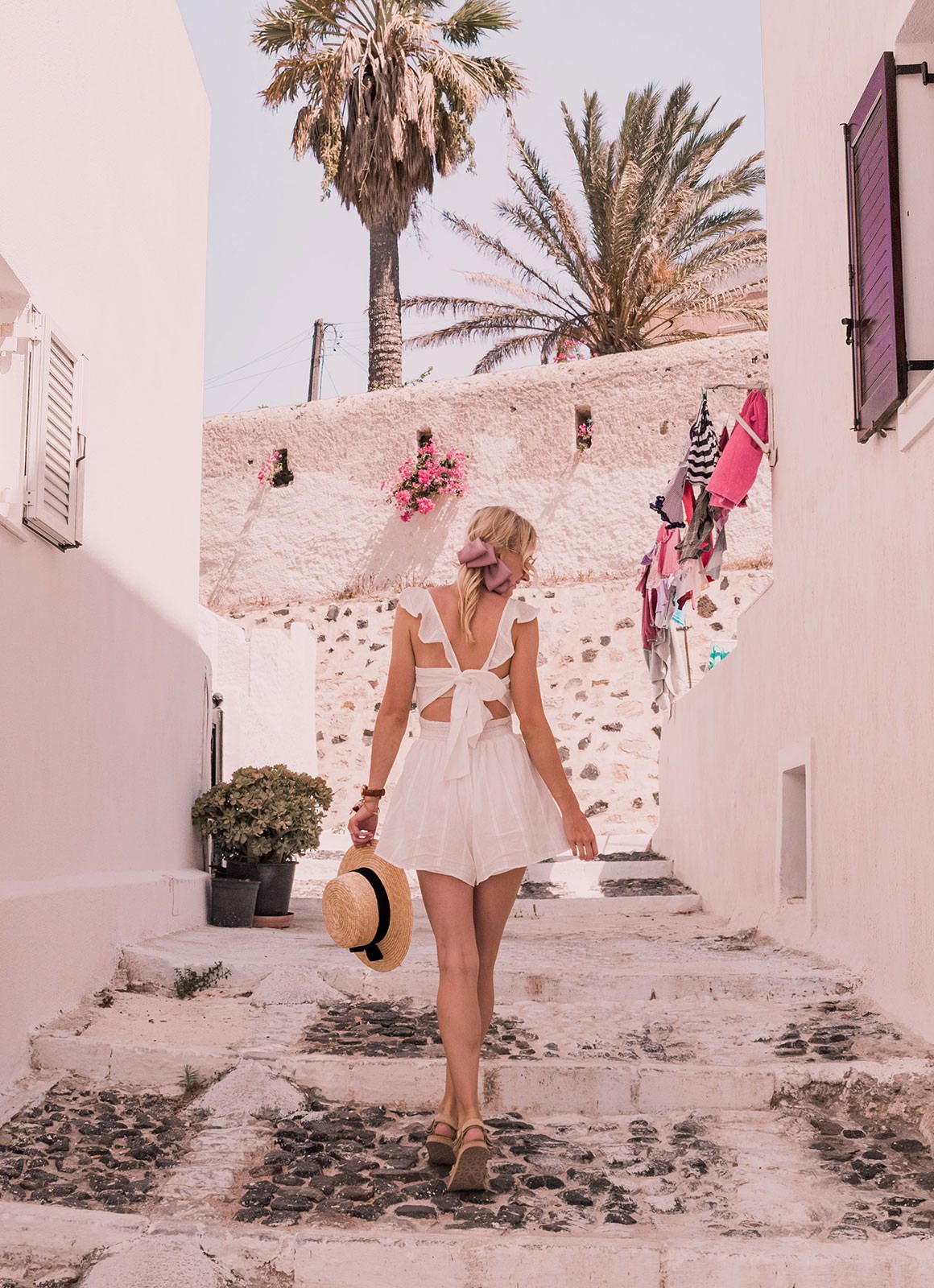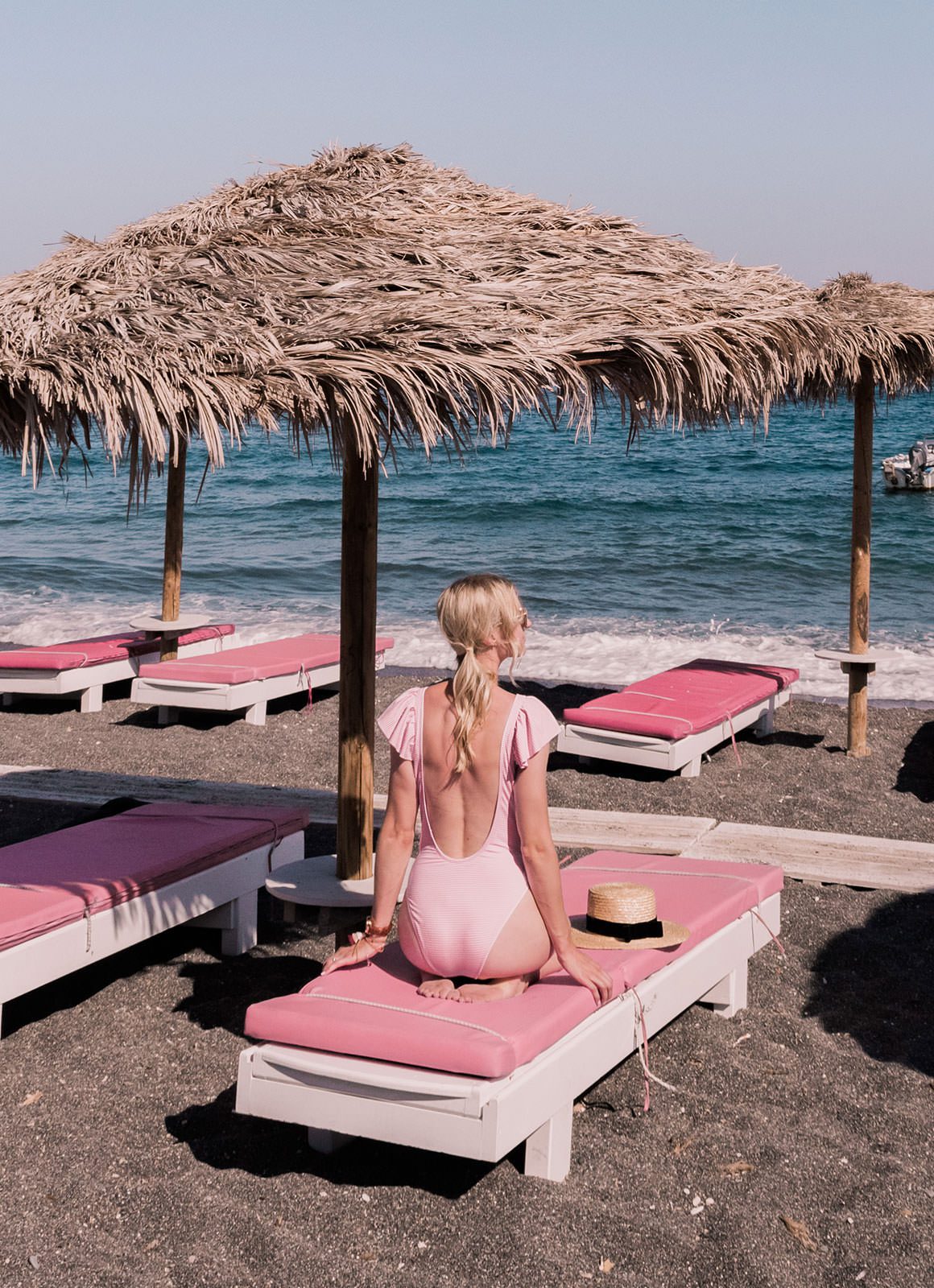 ---
Clothes + Accessories Packing List for Santorini
Detail Top (sold out, similar here)
White Romper (you could swap this out for a dress if you prefer)
Pink Midi Dress (old, similar here)
Hair Bow (old)
Sweater (old, similar here)
Patterned Swimmers (old, similar here) (no I didn't really need two pairs, but I wanted to embrace the last bit of summer)
Leather Sandals (from Marrakech markets, similar here)
Trekking Sandals (perfect for days with lots of walking)
Other clothing
Other Essentials
Handbag
Lip balm
DLSR Camera, shutter remote and charger
Mini tripod + phone adaptor
Phone charger
Battery pack for charging on the go
Universal adaptor
Toiletries
For full details on how and what I pack for my carry-on toiletries take a peek at this post.
Big Love,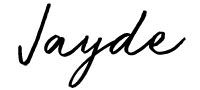 ---

If you like the items in my travel capsule wardrobe for Santorini you can shop them and support Jayde Archives at the same time by using some of the affiliate links included in this post.

---
If you loved this post I think you'll enjoy these too…
My '18 Autumn Capsule Wardrobe / Travel Capsule for Lisbon