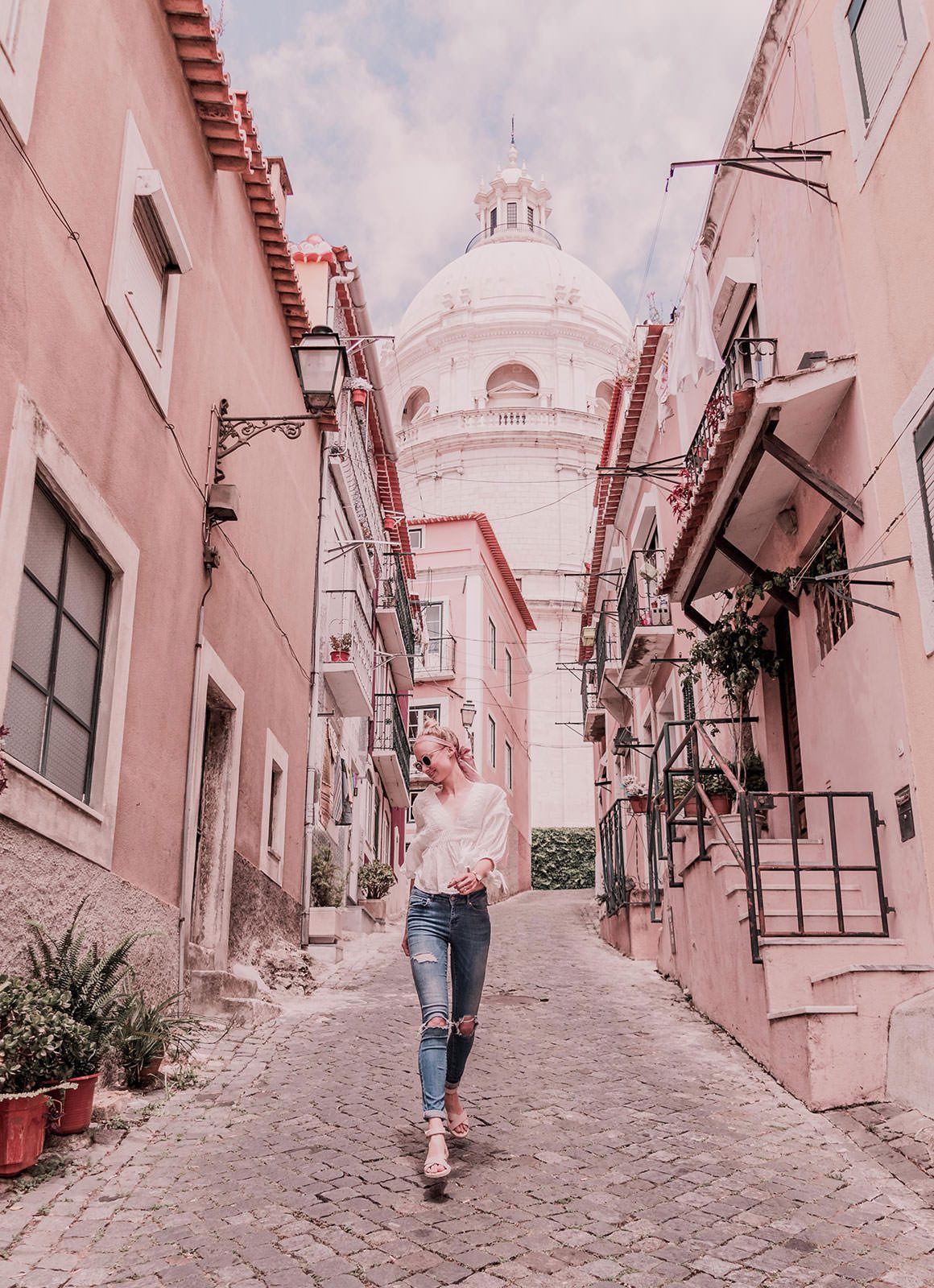 Firstly I just wanted to say sorry it's been so long since my last post! If you've been keeping up to date over on Instagram Stories you'll know I've had a very busy few weeks of travel. It started with a trip around Switzerland, then I popped over to meet one of my best friends in Lisbon, only to head off to Prague, Moscow and Saint Petersburg for a couple of weeks. And yes we watched Australia play in the world cup while we were in Russia!
So as you can imagine I have quite a few posts to catch up on and I wanted to tell you all about my trip to Lisbon first! Lisbon was one of those cities that was just perfect for wandering around and stumbling across pretty streets and views – which are around almost every corner!
How long to Visit
I visited Lisbon for four days, and found that this was the perfect amount of time to explore the city centre and fit in a trip to both Belem and to Sintra.
Where to Stay
For this trip my friend and I stayed with a friend of a friend, and it so we were a bit outside of the city centre. However, the metro system is so easy that it didn't really matter! So I would recommend either staying close to a metro station or somewhere central like Baixa or Chiado.
How to get Around
Lisbon didn't really feel like a huge city to me, and like I mentioned above the metro system is really easy to use! We also did lots of walking and used buses, trains and tuk-tuks during our stay. Funnily enough we didn't end up getting on one single tram, even though they are iconic in Lisbon! They just always looked really crowded, and we didn't mind walking around anyway.
Just be careful when you are buying a public transport ticket from the machine in the metro stations, it's easy (well it was for me anyway) to accidentally buy more than you need! The first step is to choose how many cards you need (before you can buy a ticket, you need to buy the card the ticket goes on), and then you say how many tickets you want on each card. So if you want two day passes, then you choose two cards, and one day pass ticket. This will put one day pass ticket on each card. I was silly and chose three cards and then three day passes (so each of the three cards was loaded with three day passes and I ended up paying for nine day passes!).
My Guide to Wandering Lisbon
The prettiest sights to see
As much I love wandering aimlessly in a new city, I always have at least a little list of places I really want to see. Some of these sights I had on my list before I went, and others have made it on the list because I found them unintentionally!
Prettiest Sites in Lisbon
Pink Street: This street is actually more of a destination in the evening for clubs and bars, but it's also really pretty to see during the day. The road has been painted pink and in the distance you can spot a yellow bridge and blue building, so it makes for a fun colourful photo. Don't worry about crowds during the day, it's pretty quiet. But if you do arrive before 1pm there may be trucks in the way of your photos dropping off stock to the shops on the street. The actual address is

R. Nova do Carvalho 28.

São Jorge Castle: A beautiful Moorish castle looking over the city – São Jorge Castle is a cute spot to visit. We didn't get to go the castle ourselves, but we did find a little park nearby where we had a glass of wine and enjoyed the view of it.
Jacaranda trees: If you happen to be visiting during summer you might be lucky enough to see the purple blossoms of the Jacaranda trees in bloom! You will spot them all over the city but my favourite place was on Av. Dom Carlos I. The trees from a big archway along this main road.
Tram Line 28: This tram line runs along one of the most stunning streets I saw while we were in Lisbon. A grand, curved street surrounded by tall buildings – there was just something magical about it.
Rua Augusta: The main shopping street in Lisbon is a nice place to get an ice-cream and stroll down to the end where you can glimpse the water through a grand archway.
Santa Justa Lift: A beautifully intricate, historical lift from 1902 which it connects the lower streets of the Baixa with the higher Carmo Square. We didn't get to take ride up the lift but it looks like it would have a good view from the top!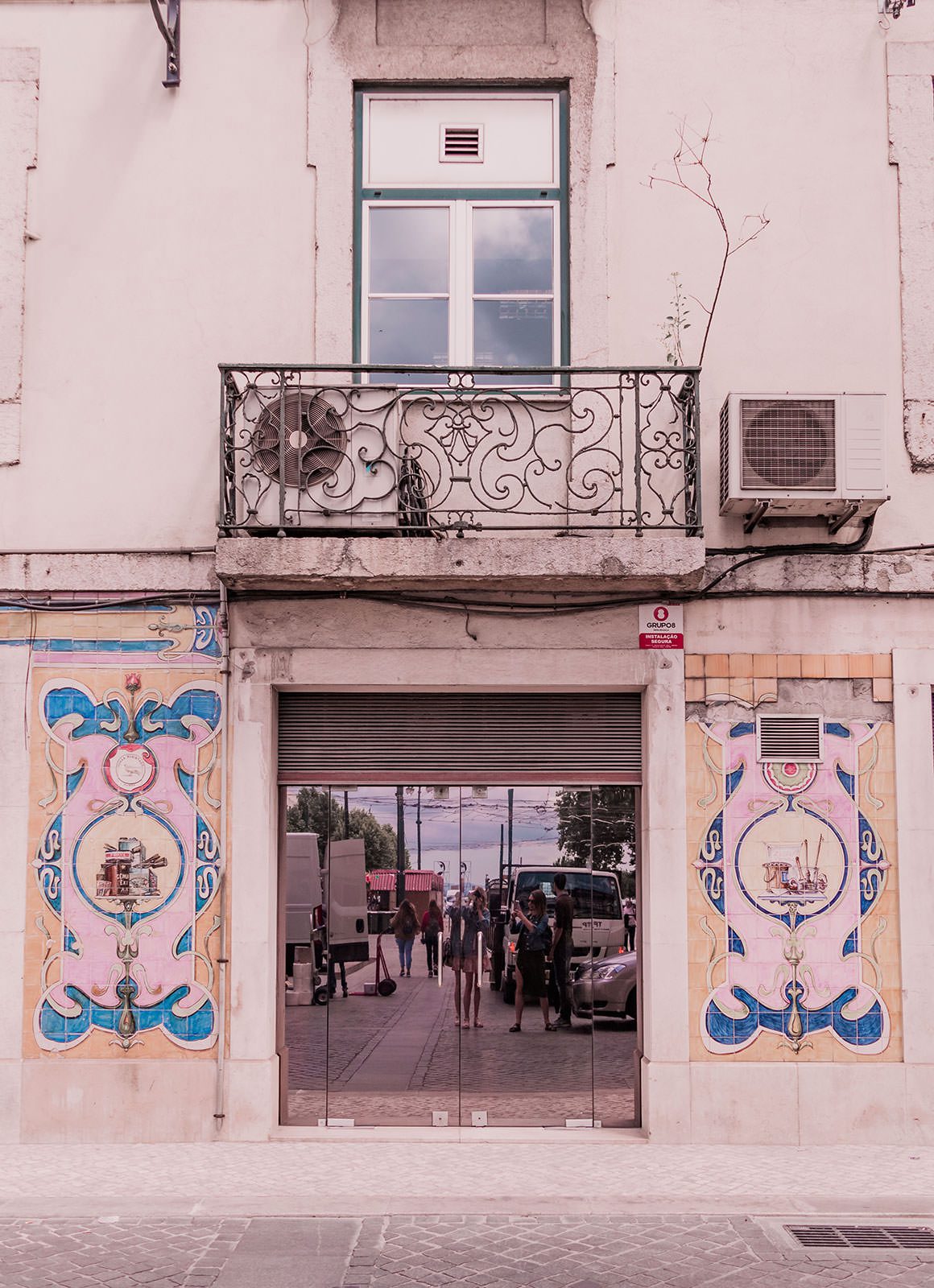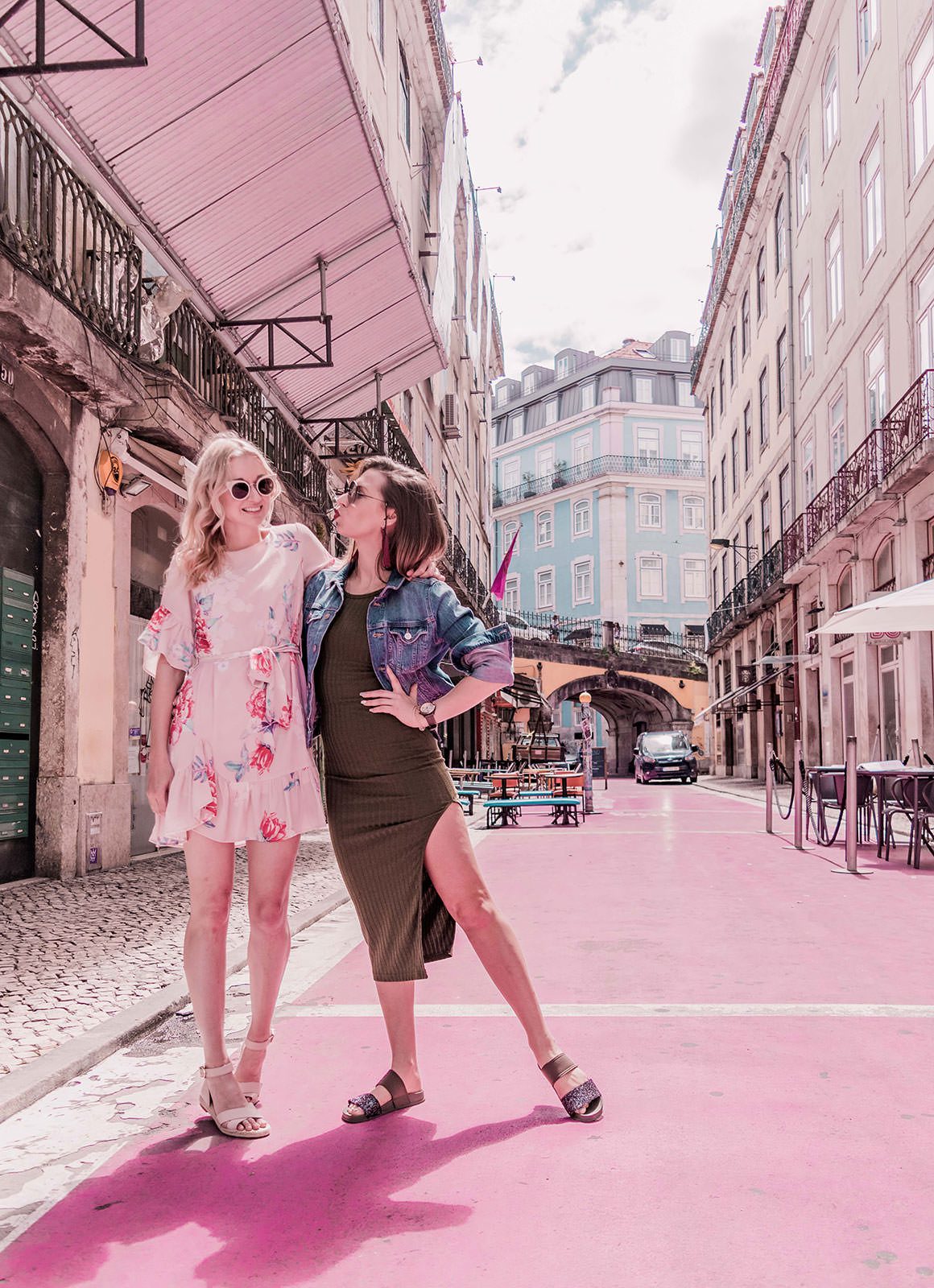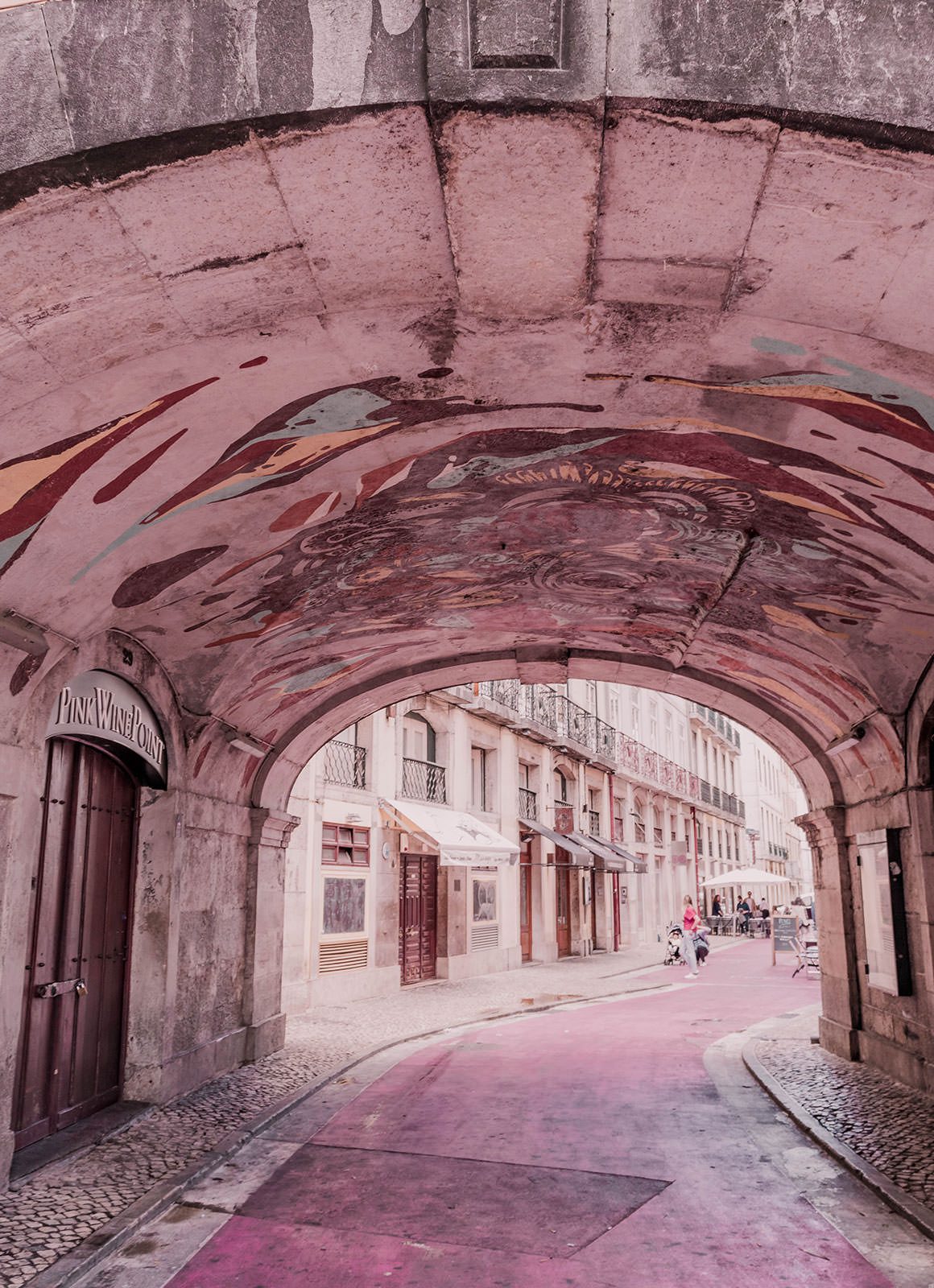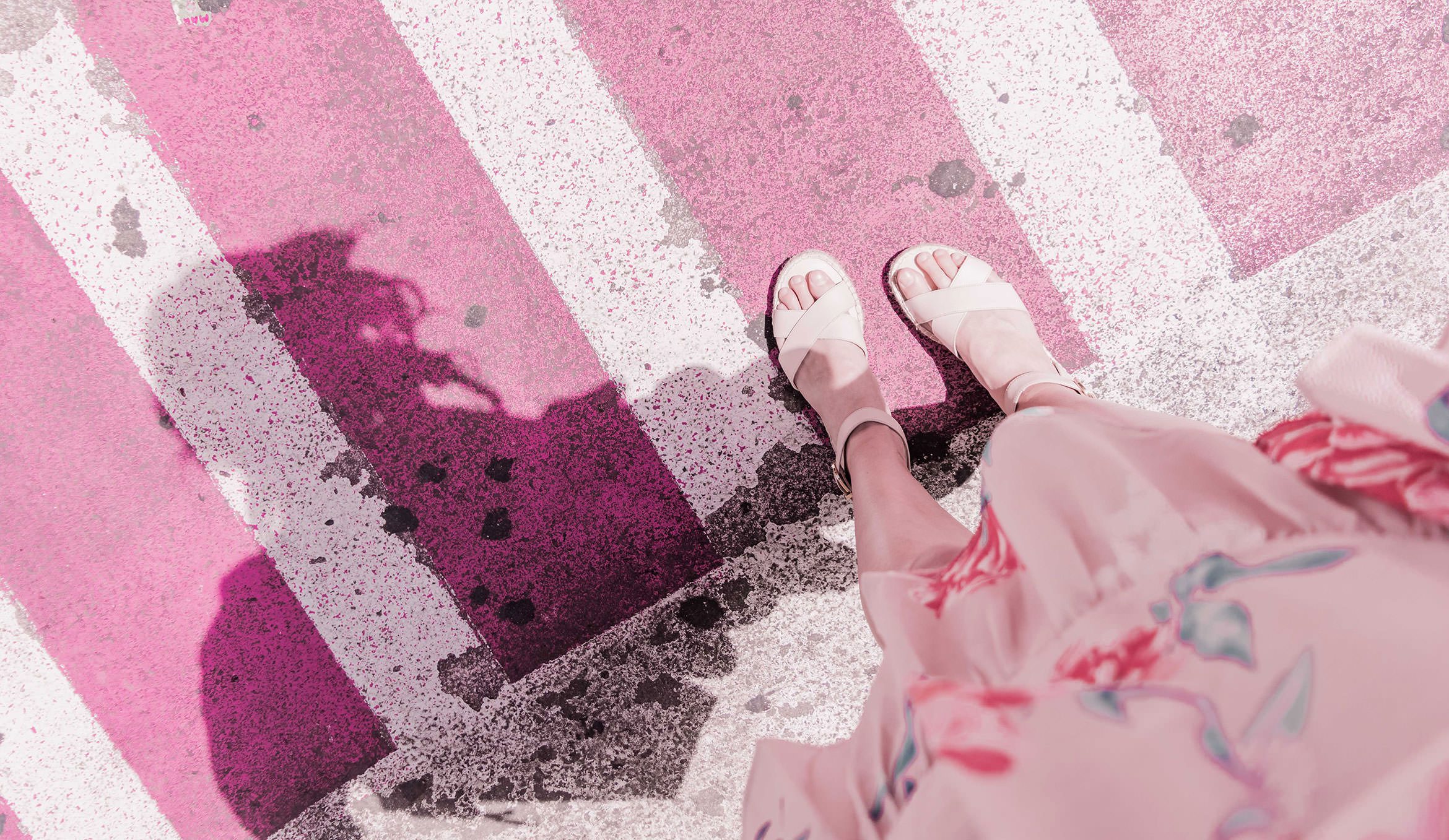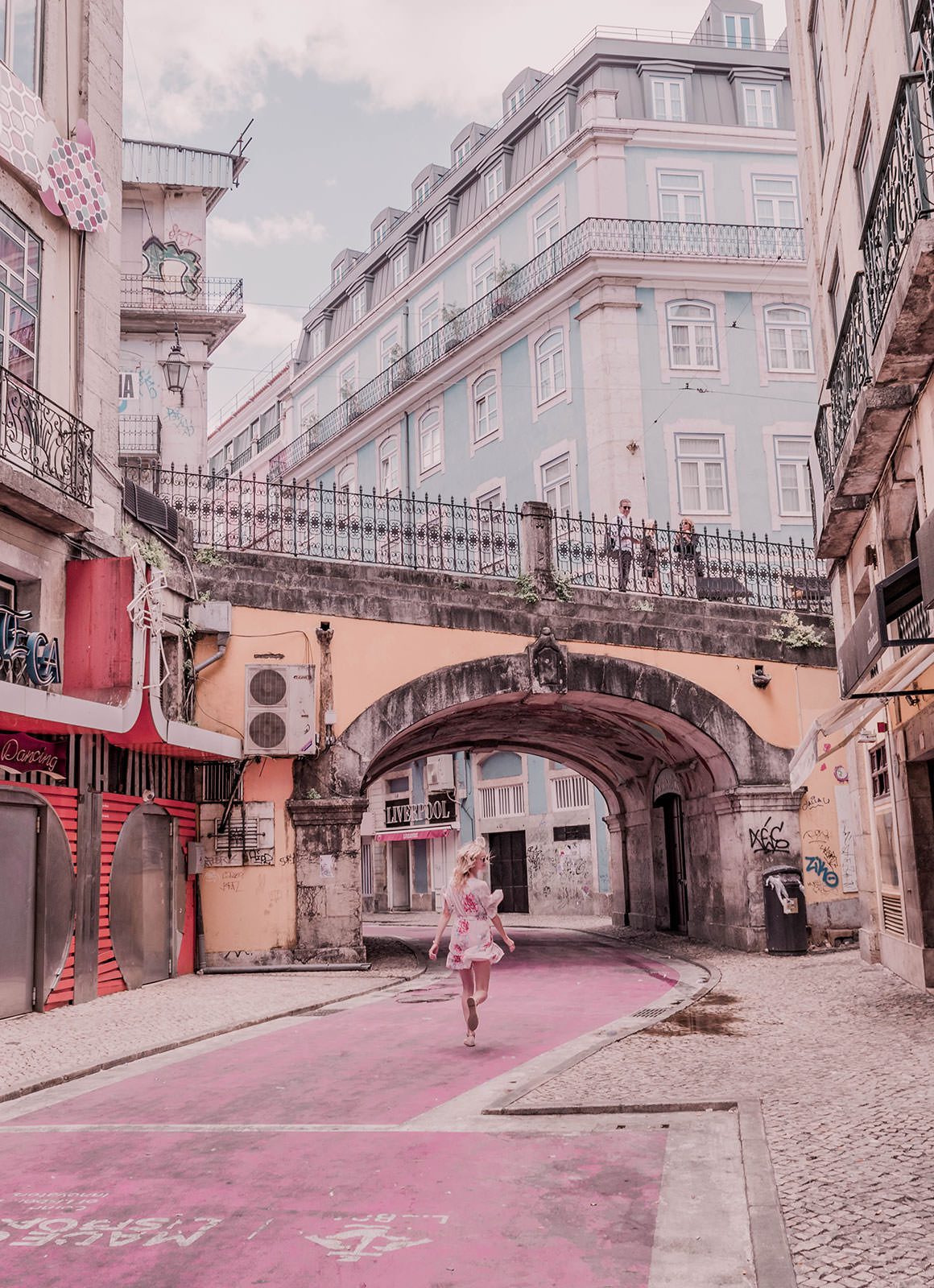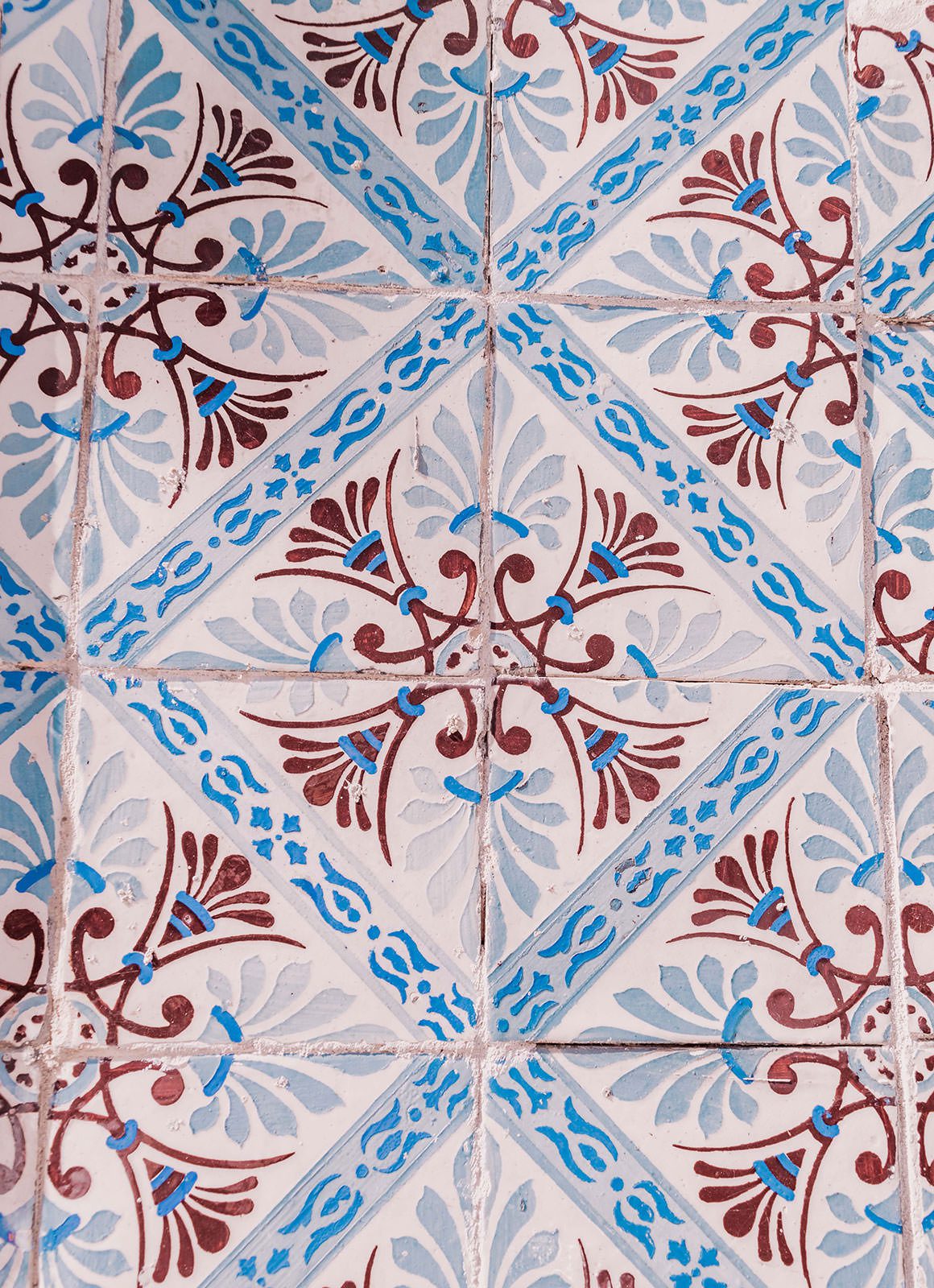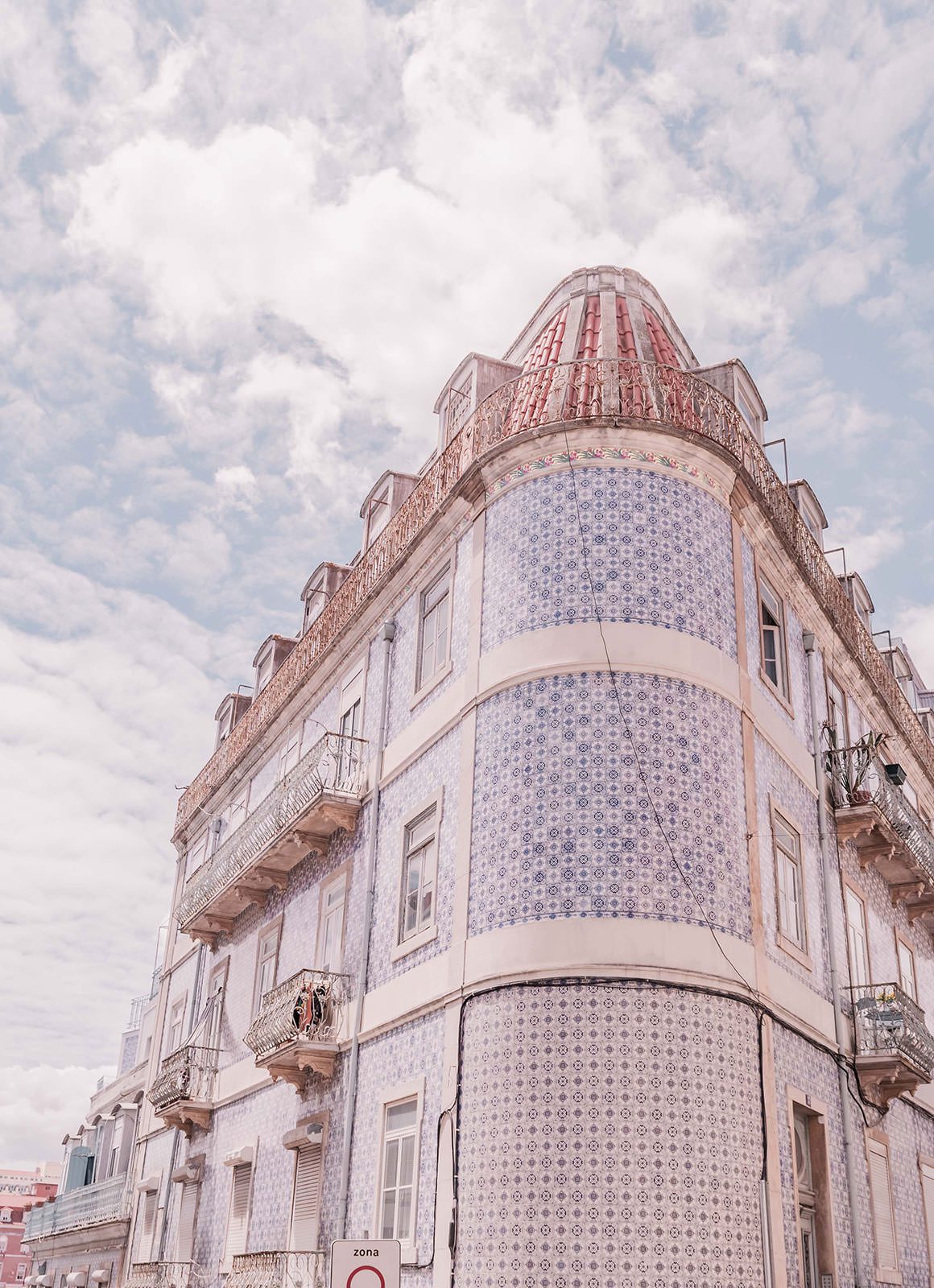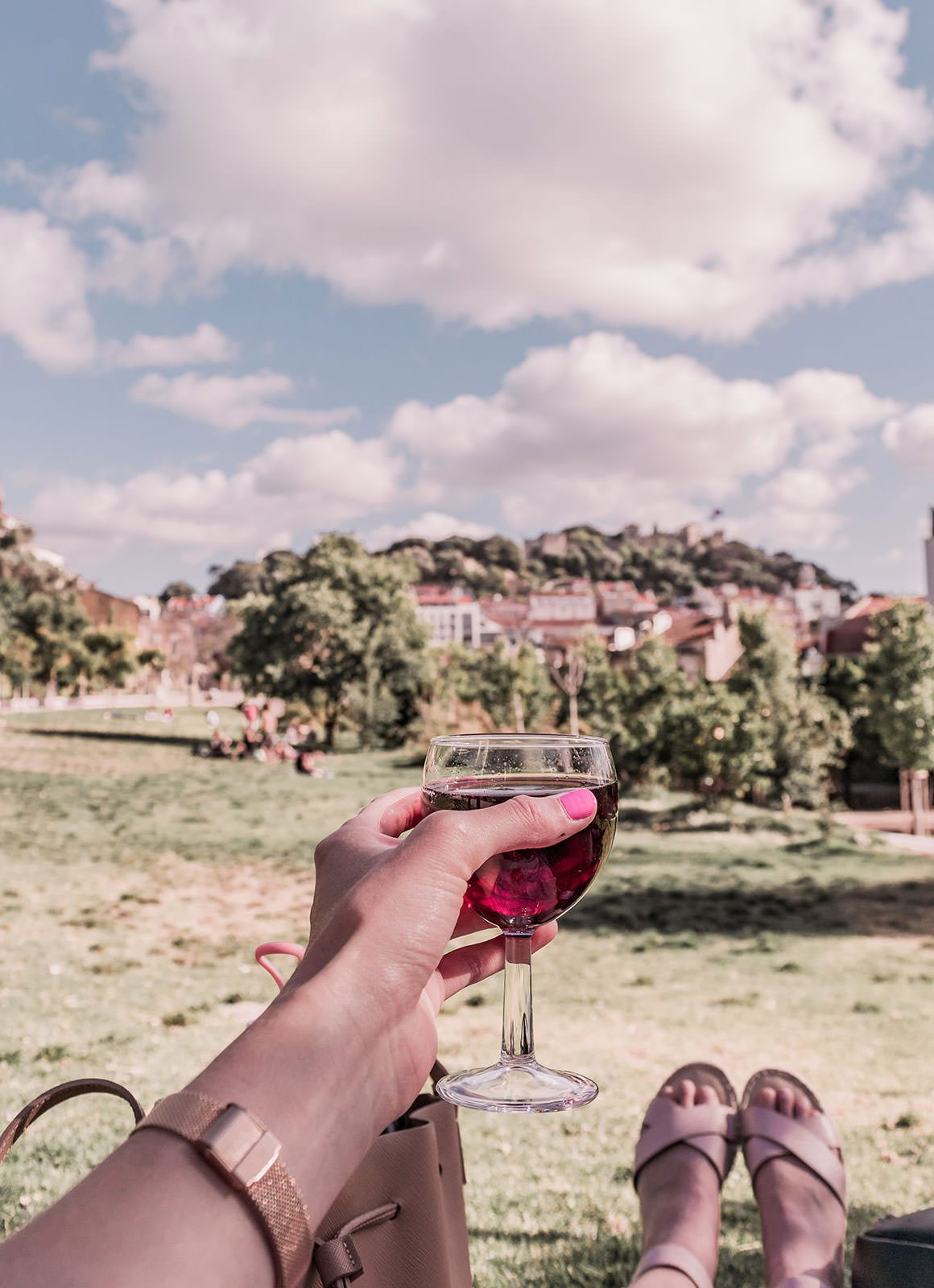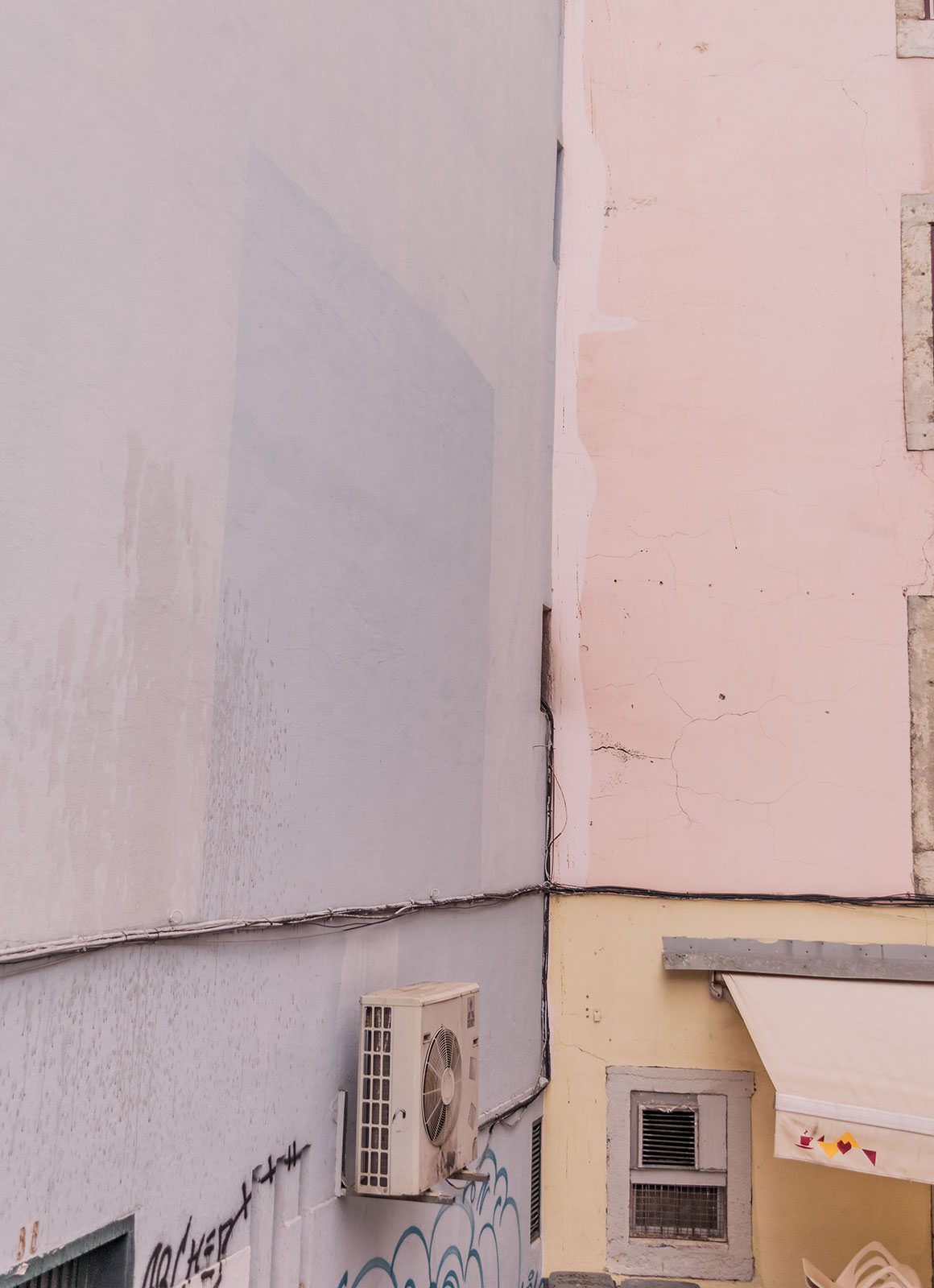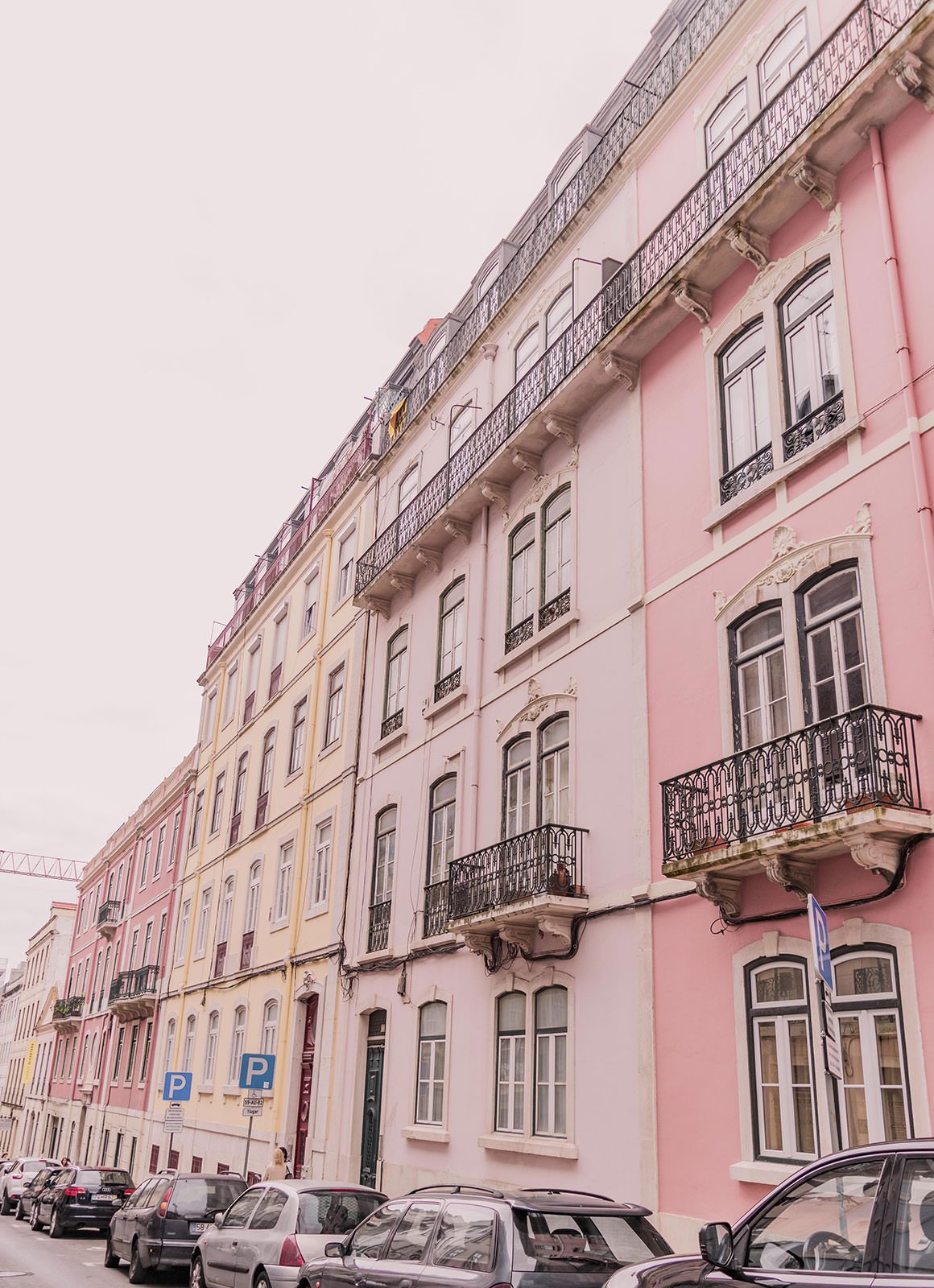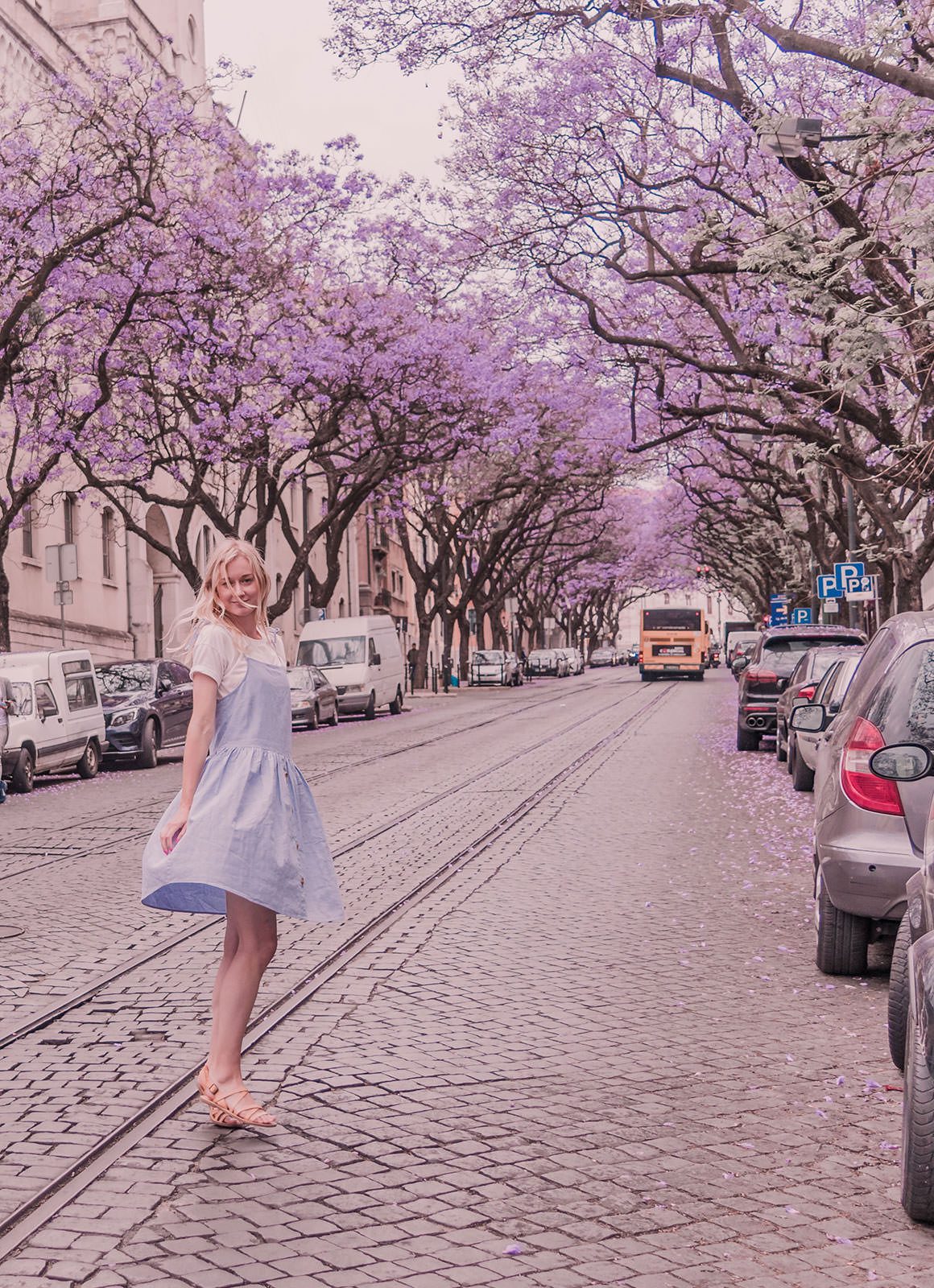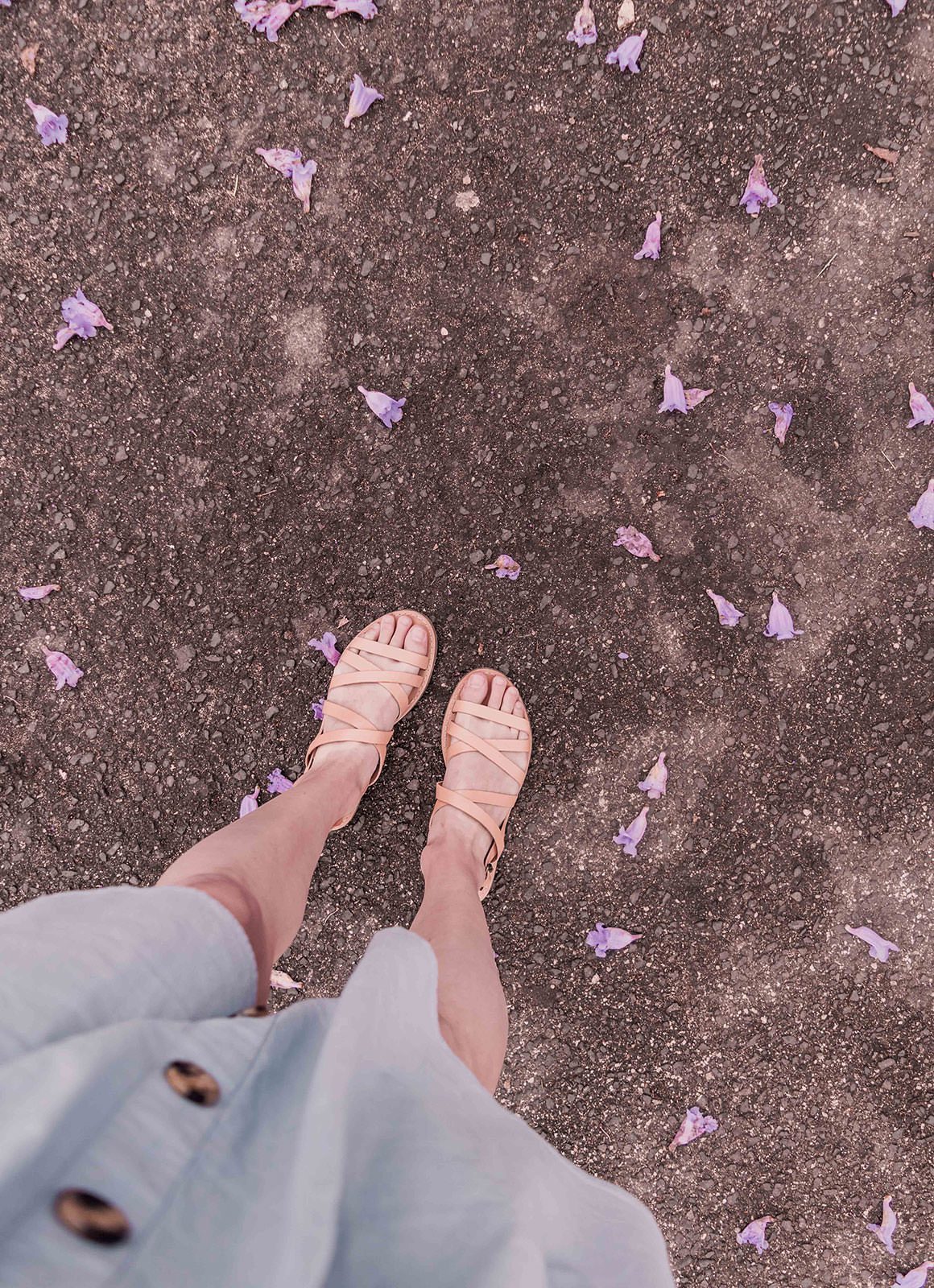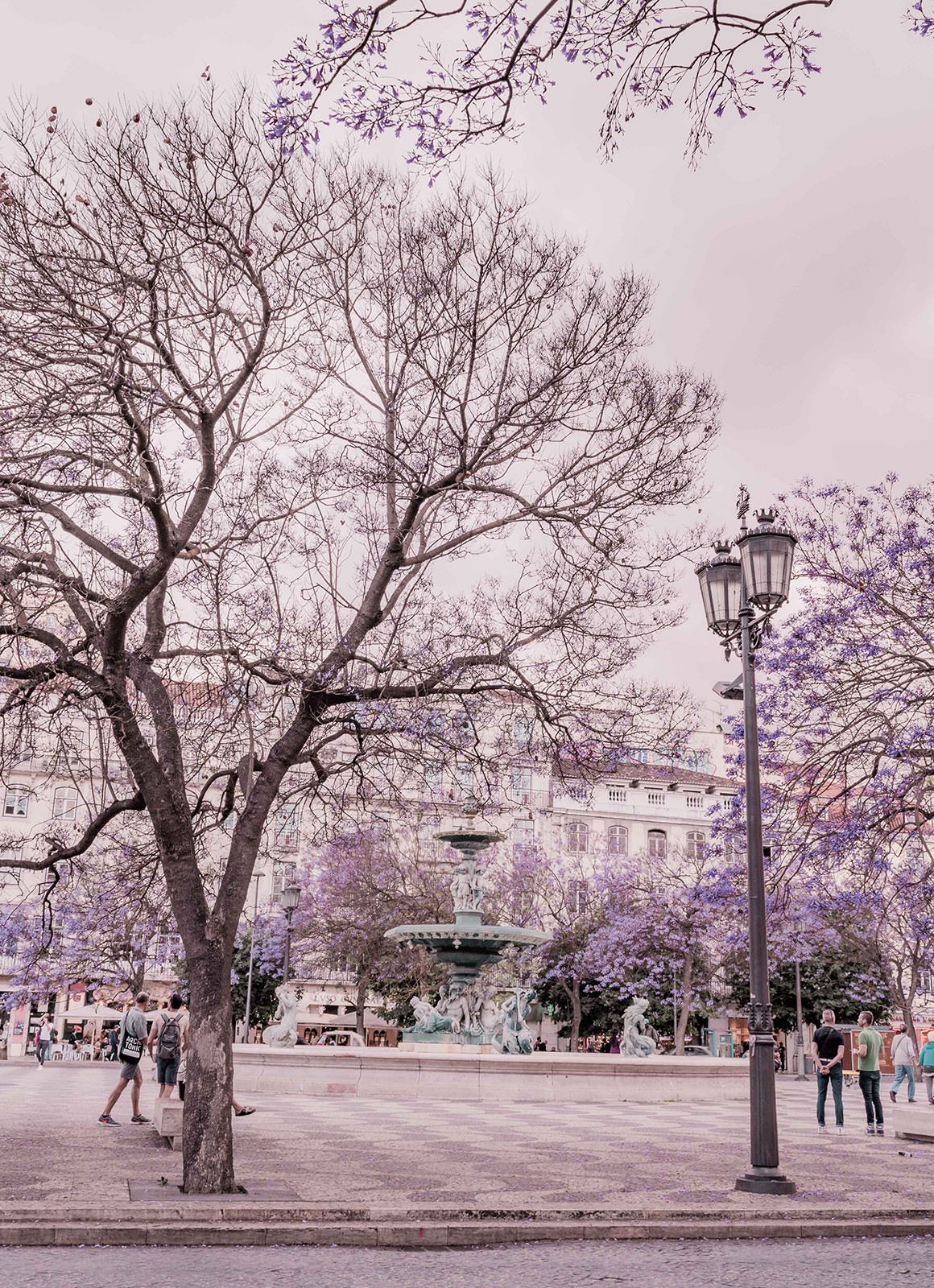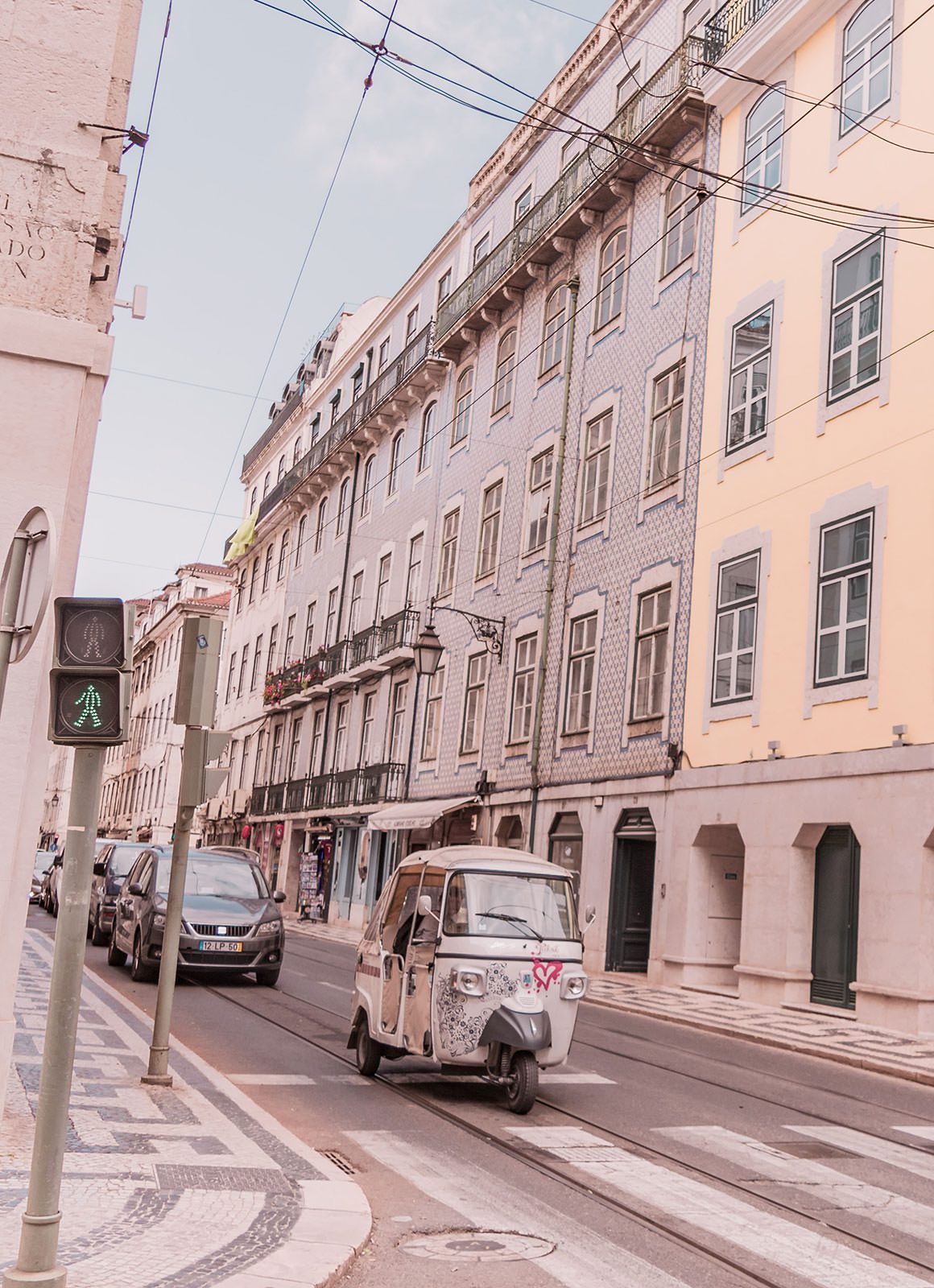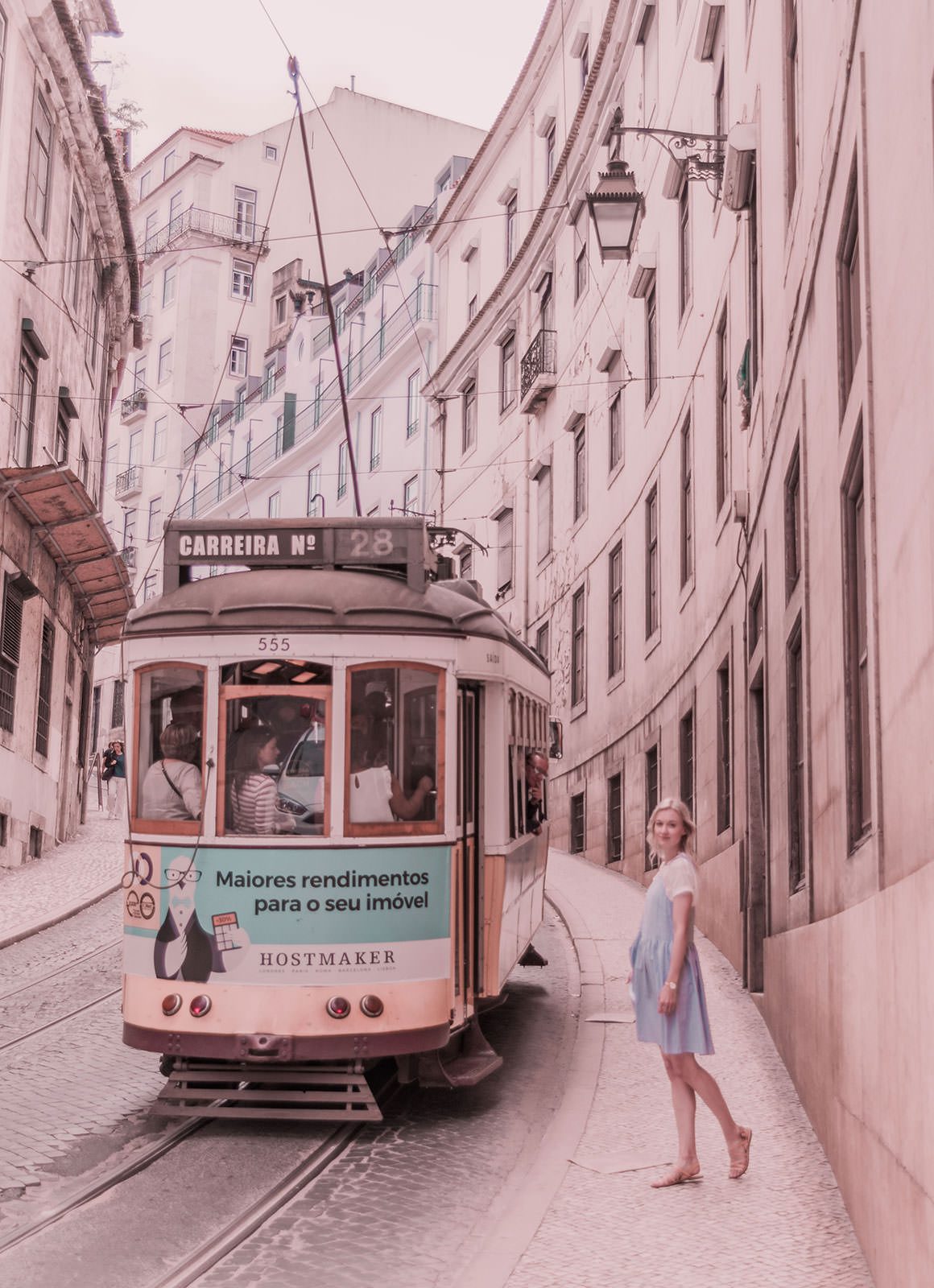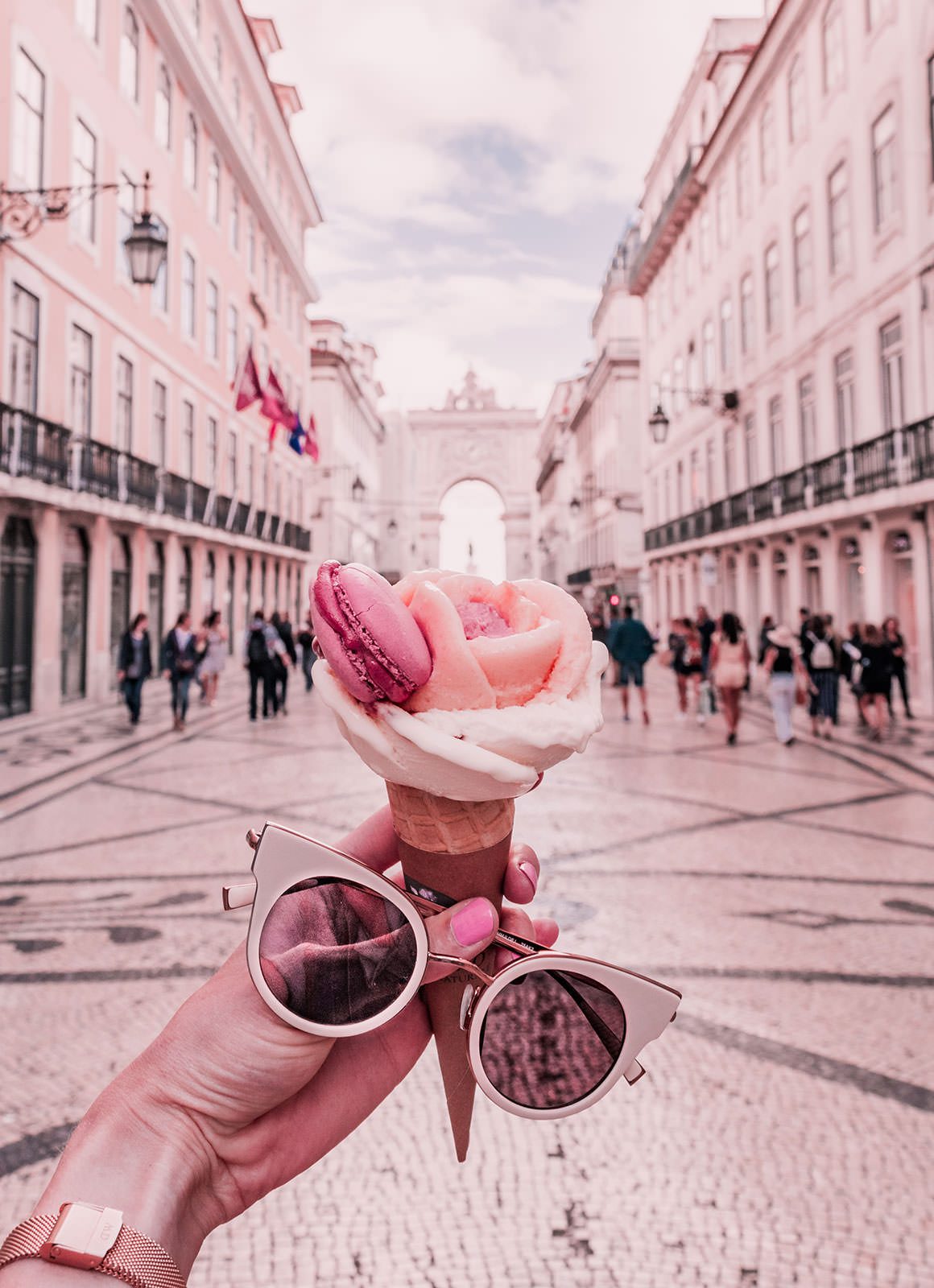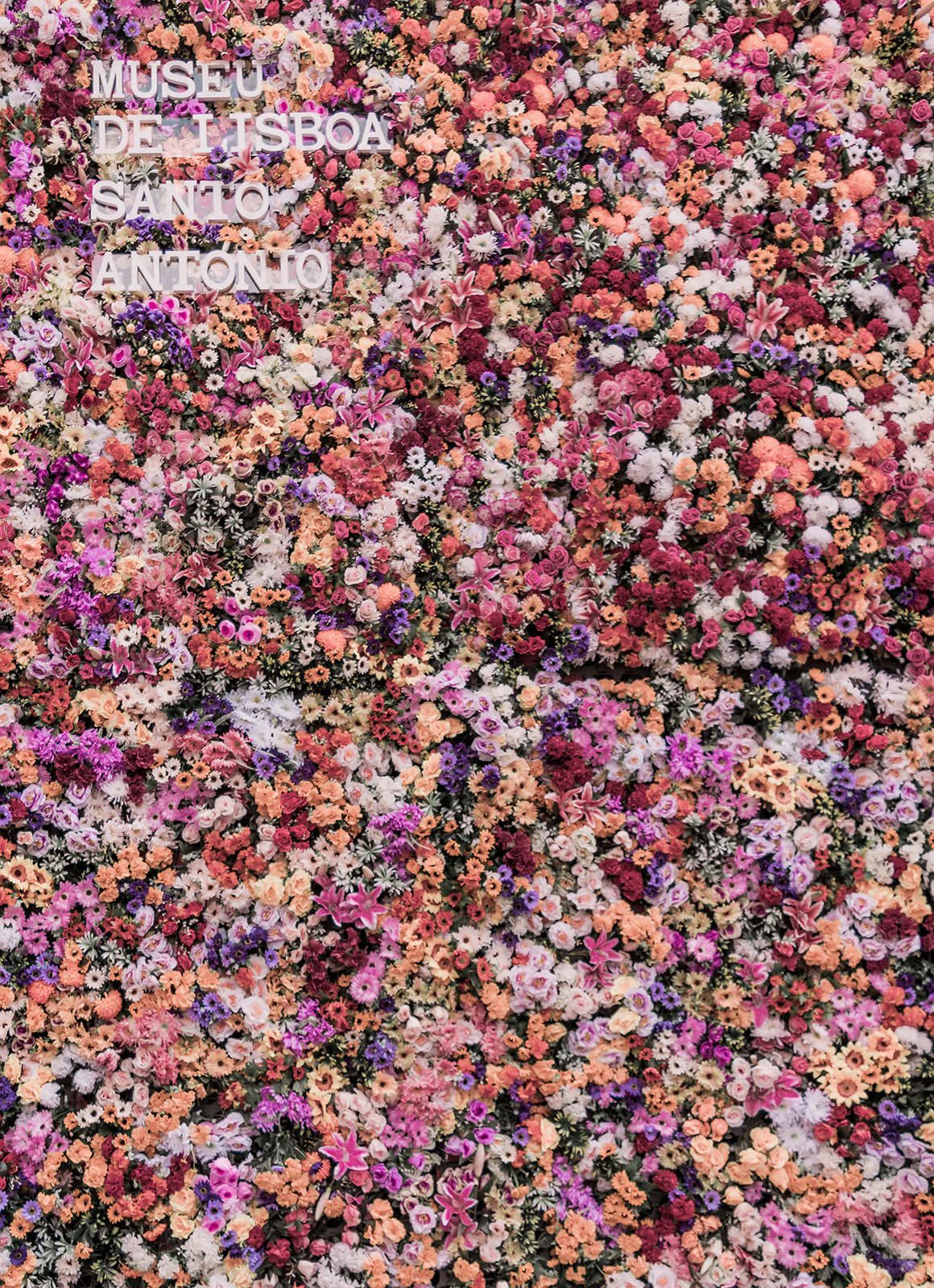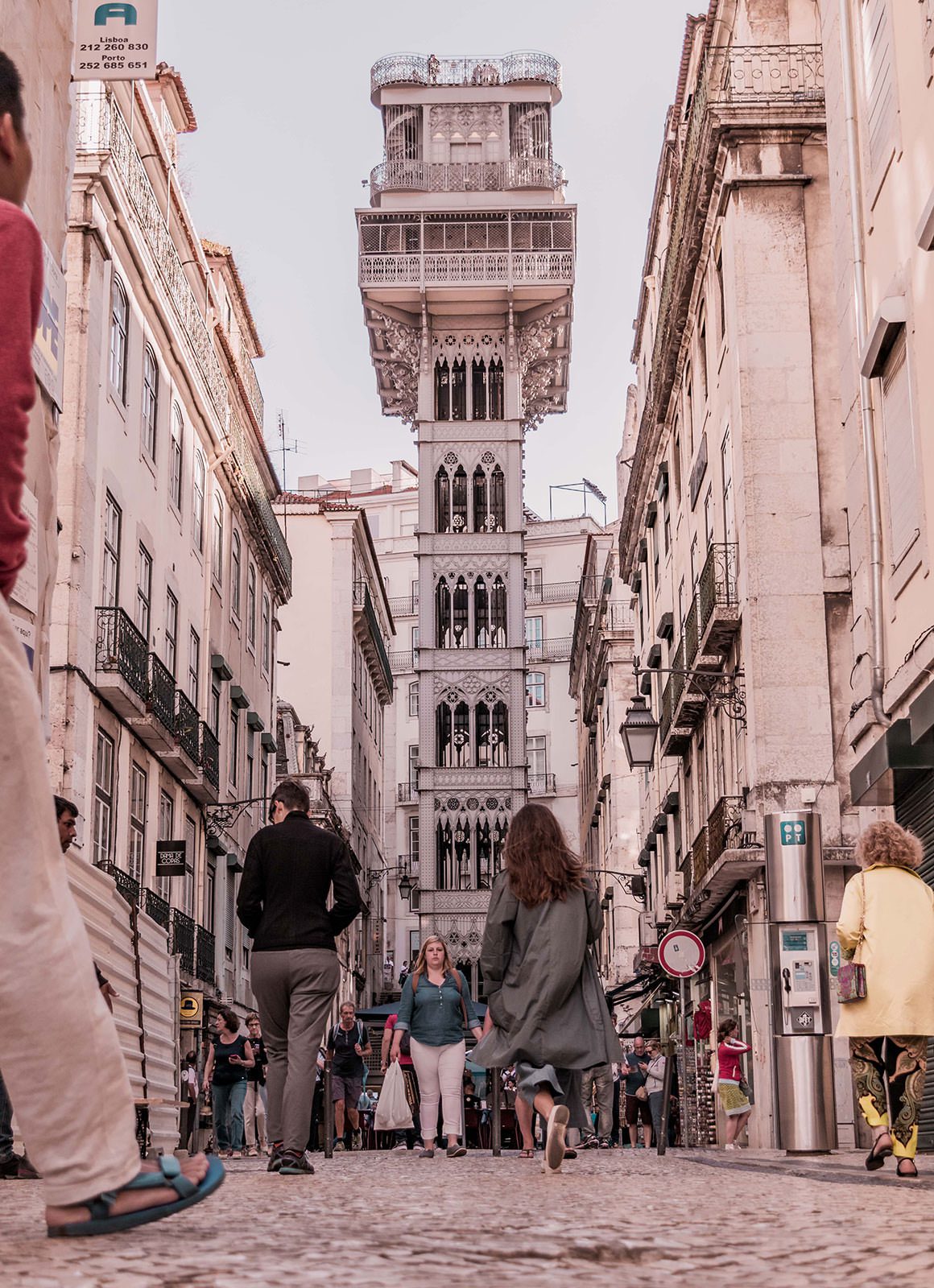 The best way to see the city views
One thing we learnt about Lisbon very quickly was that it is very hilly! And as much as I love walking around all day, all those hills can get a bit tiring. So one thing I can't recommend enough is getting a tuk-tuk ride around the city. It will save your legs and you will also see so much. Sitting in the back of our tuk-tuk with the roof down, with the sun shining and the wind in my hair as we wound through a maze of never ending colourful buildings and getting glimpses over the city and all the way to the water is a moment that will stick with me forever.
Another thing to try out is the funiculars that are dotted throughout the city, these look like the other trams but go up the bigger hills! We didn't manage to catch one but we did see them while we were walking around and they looked fun!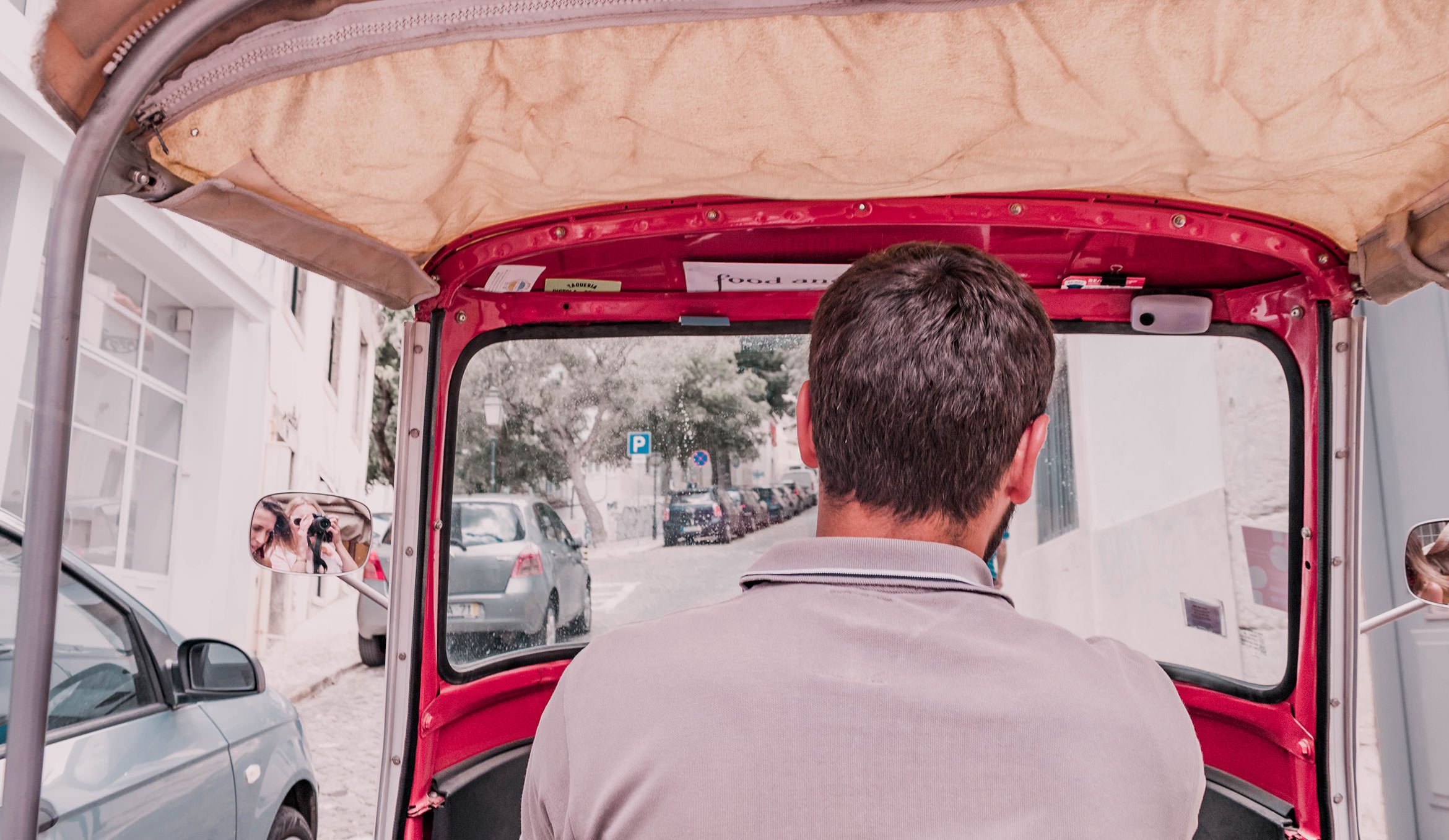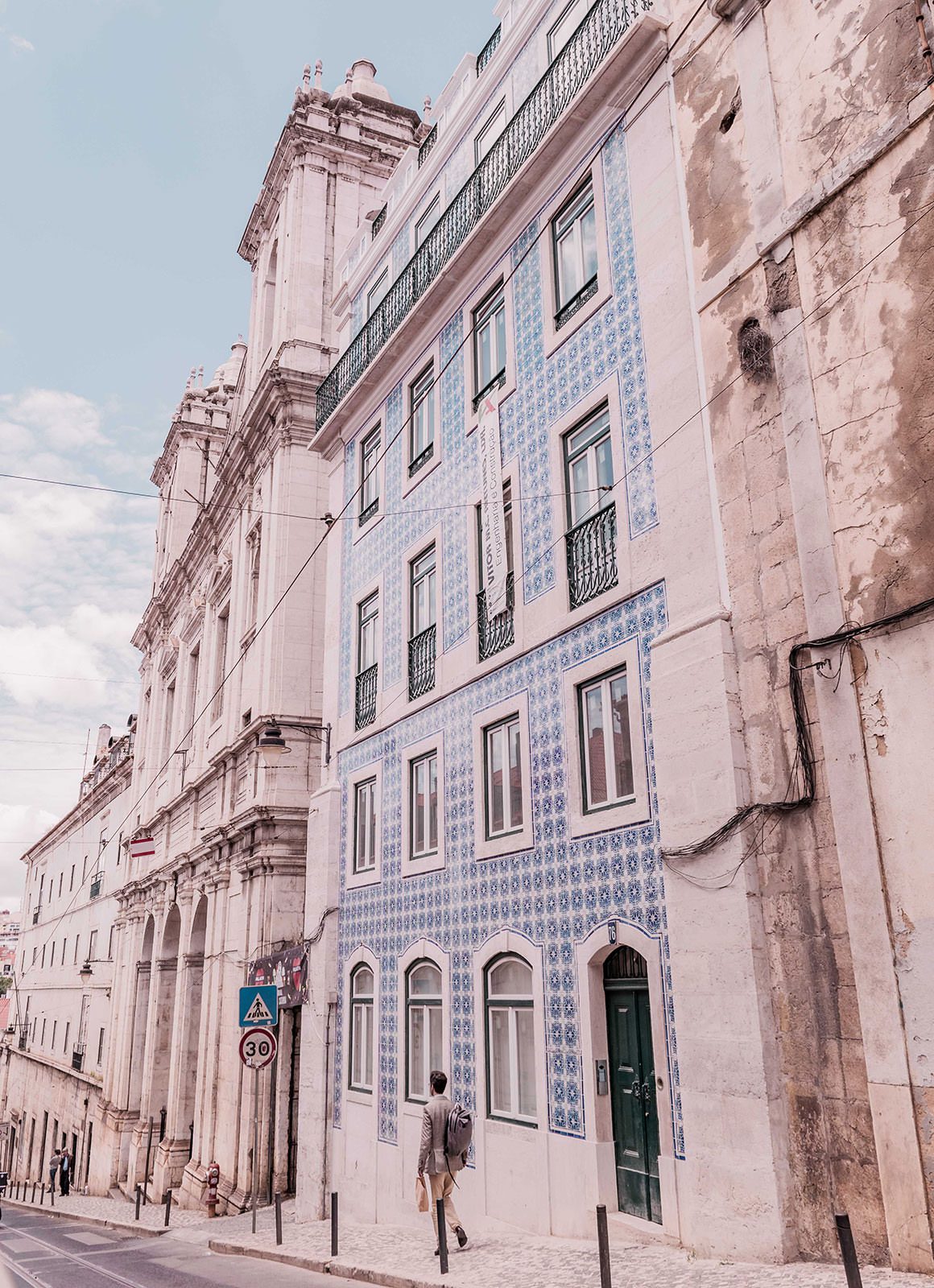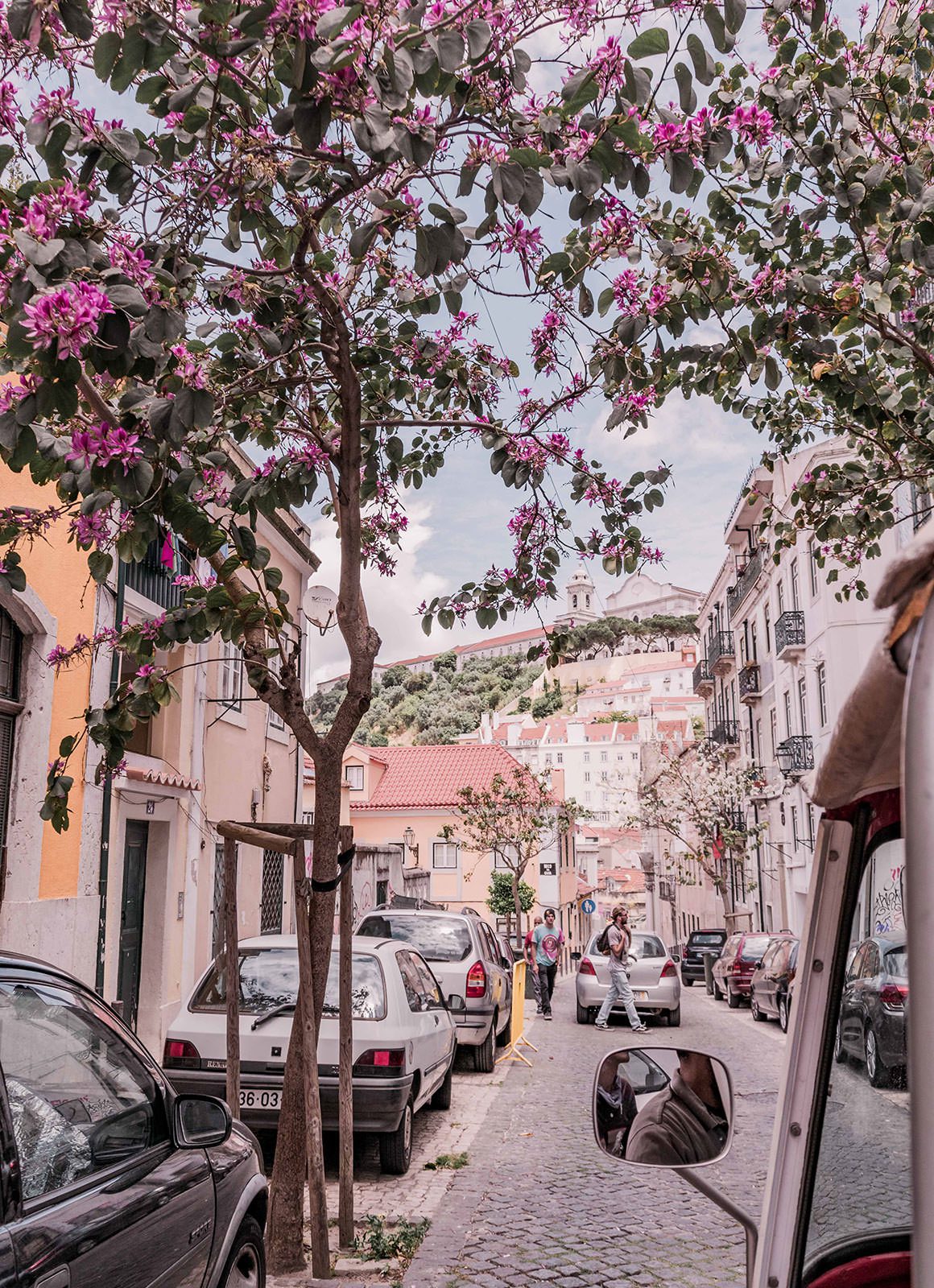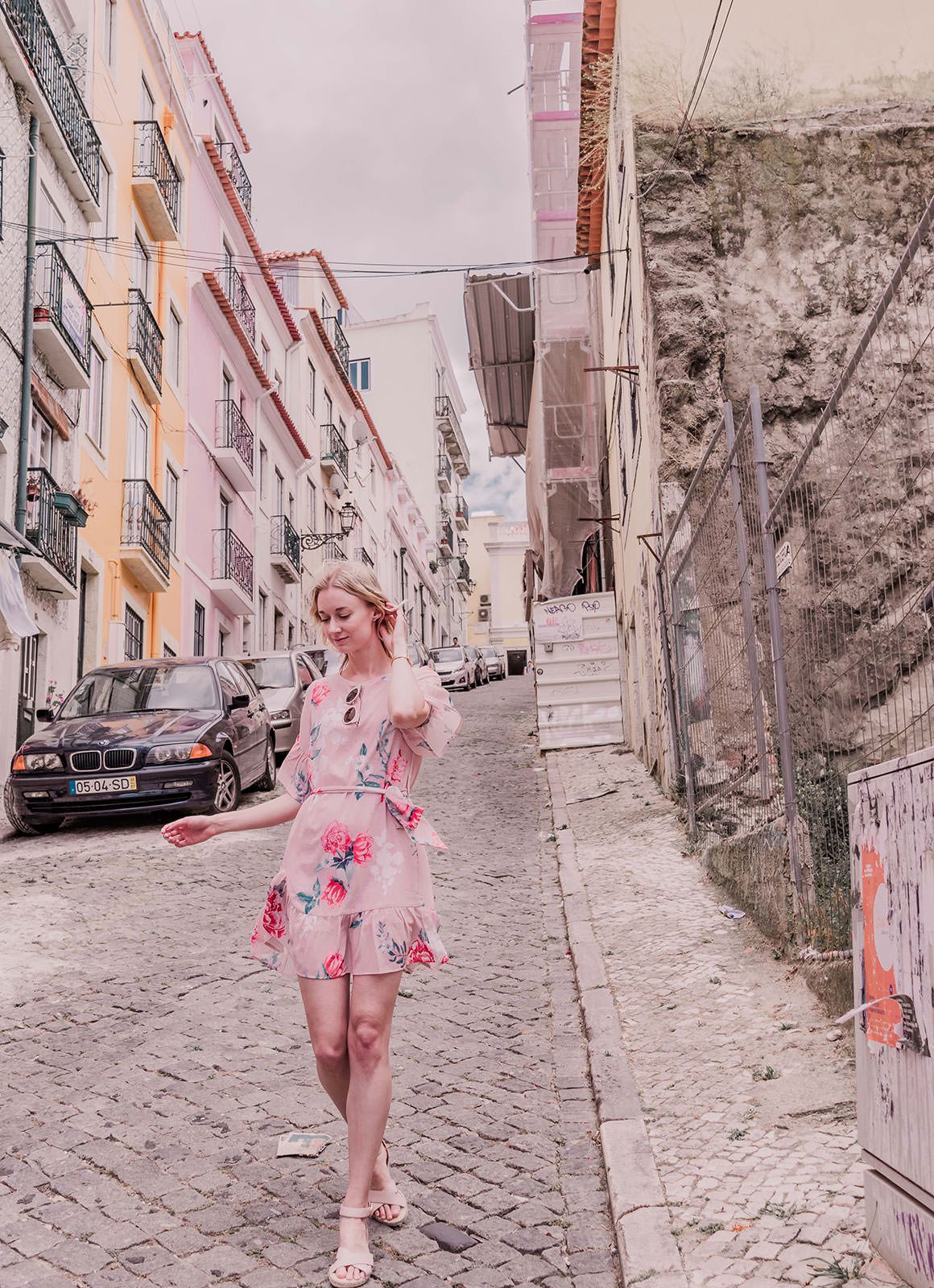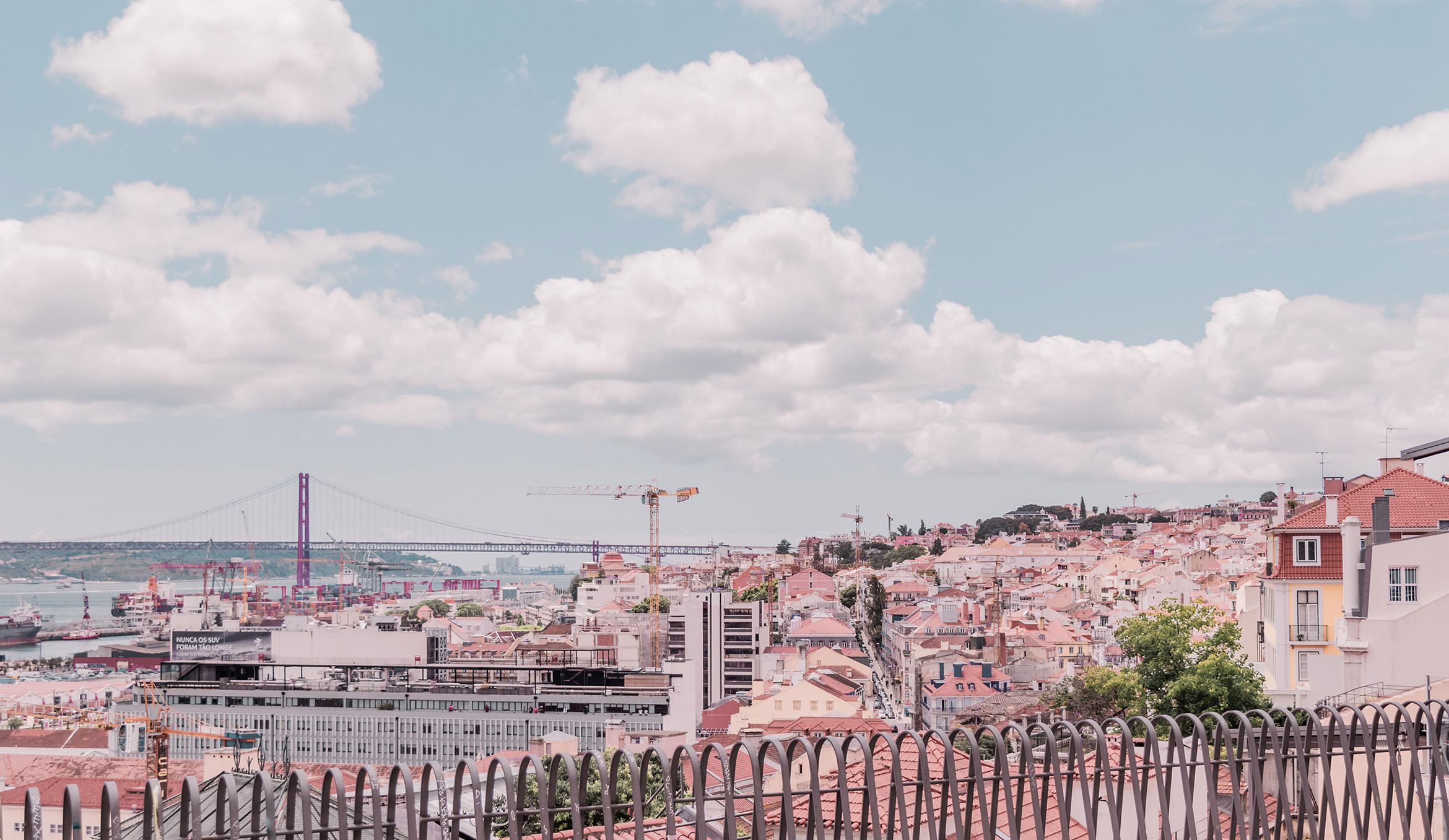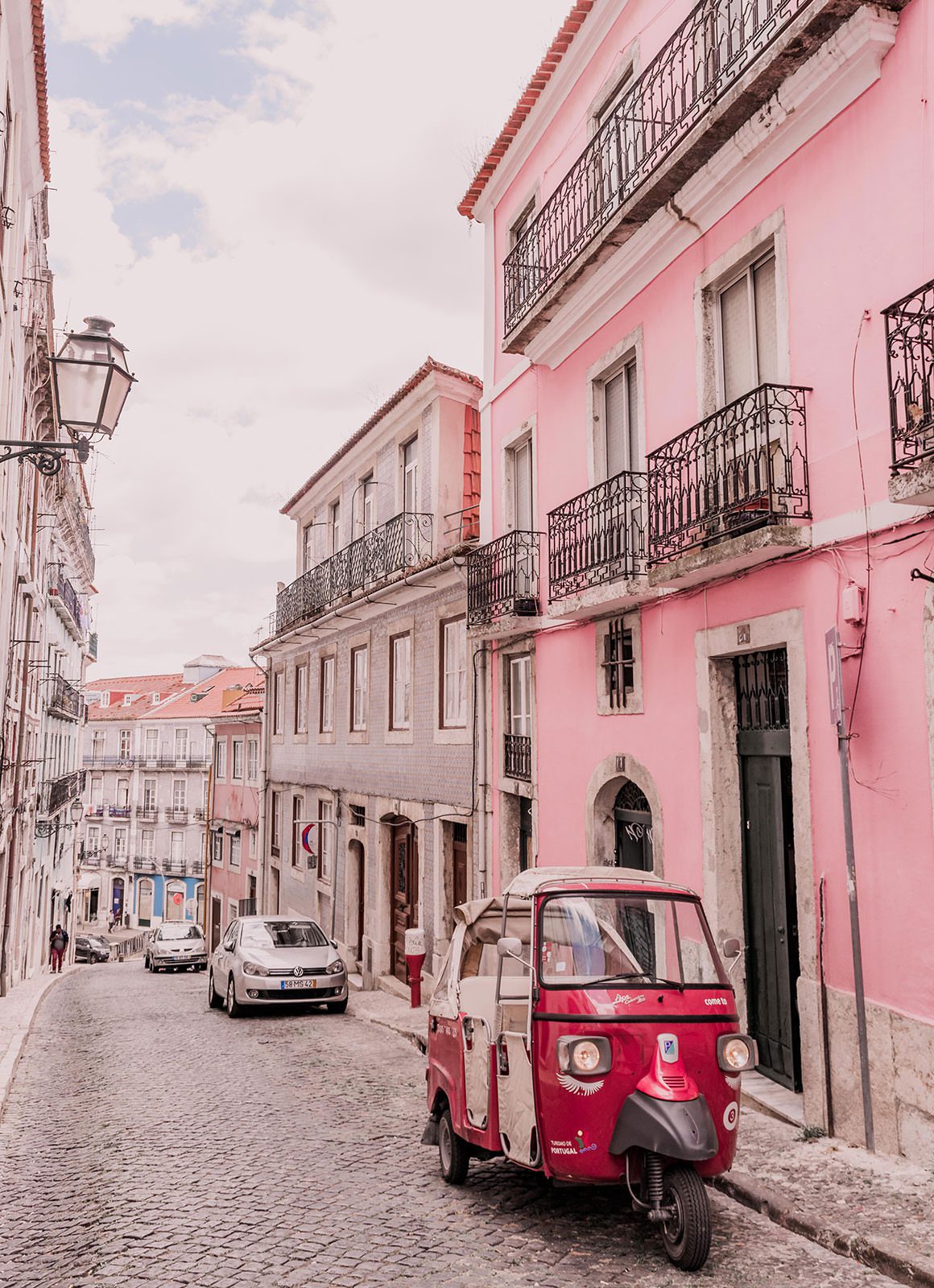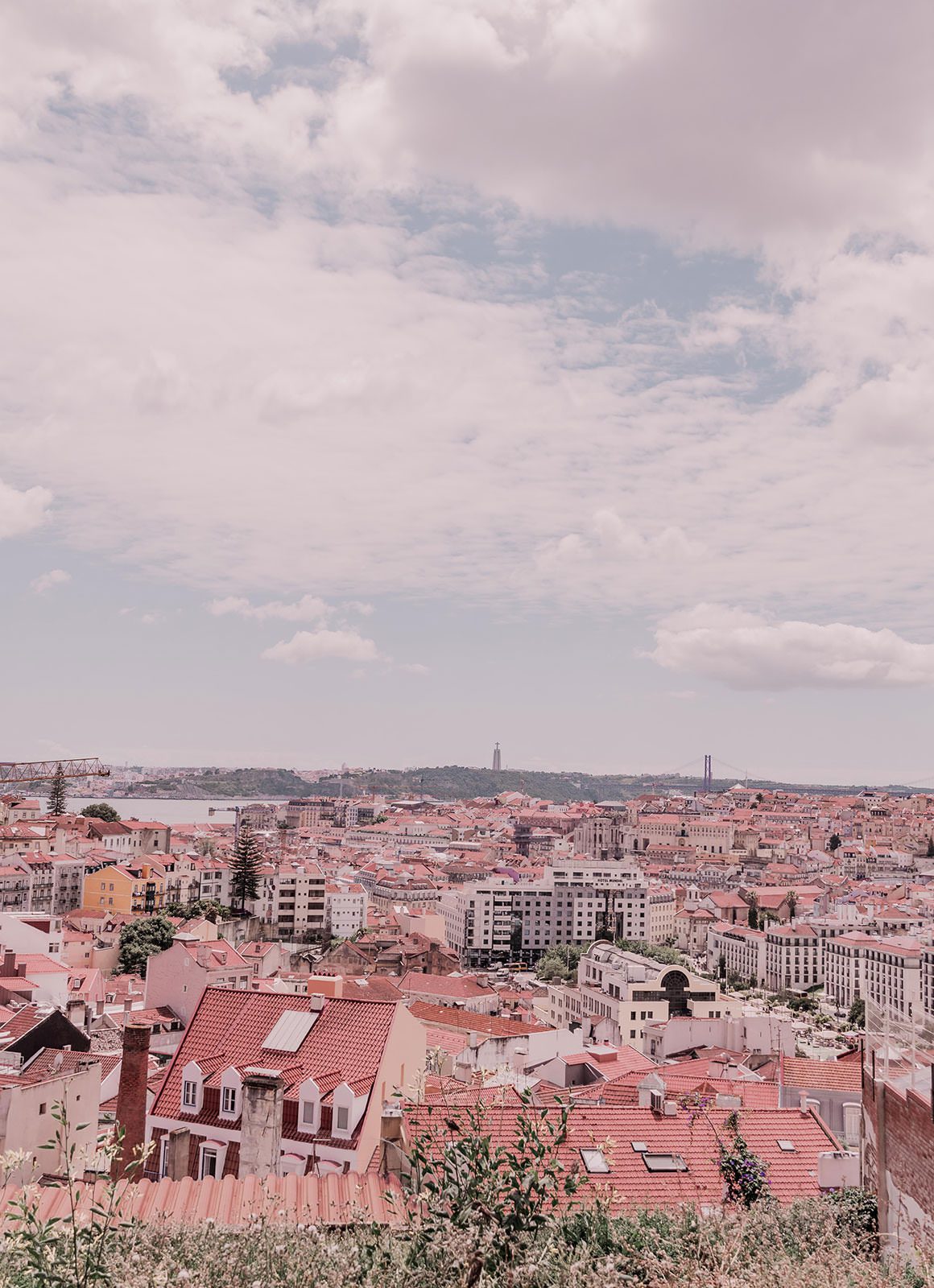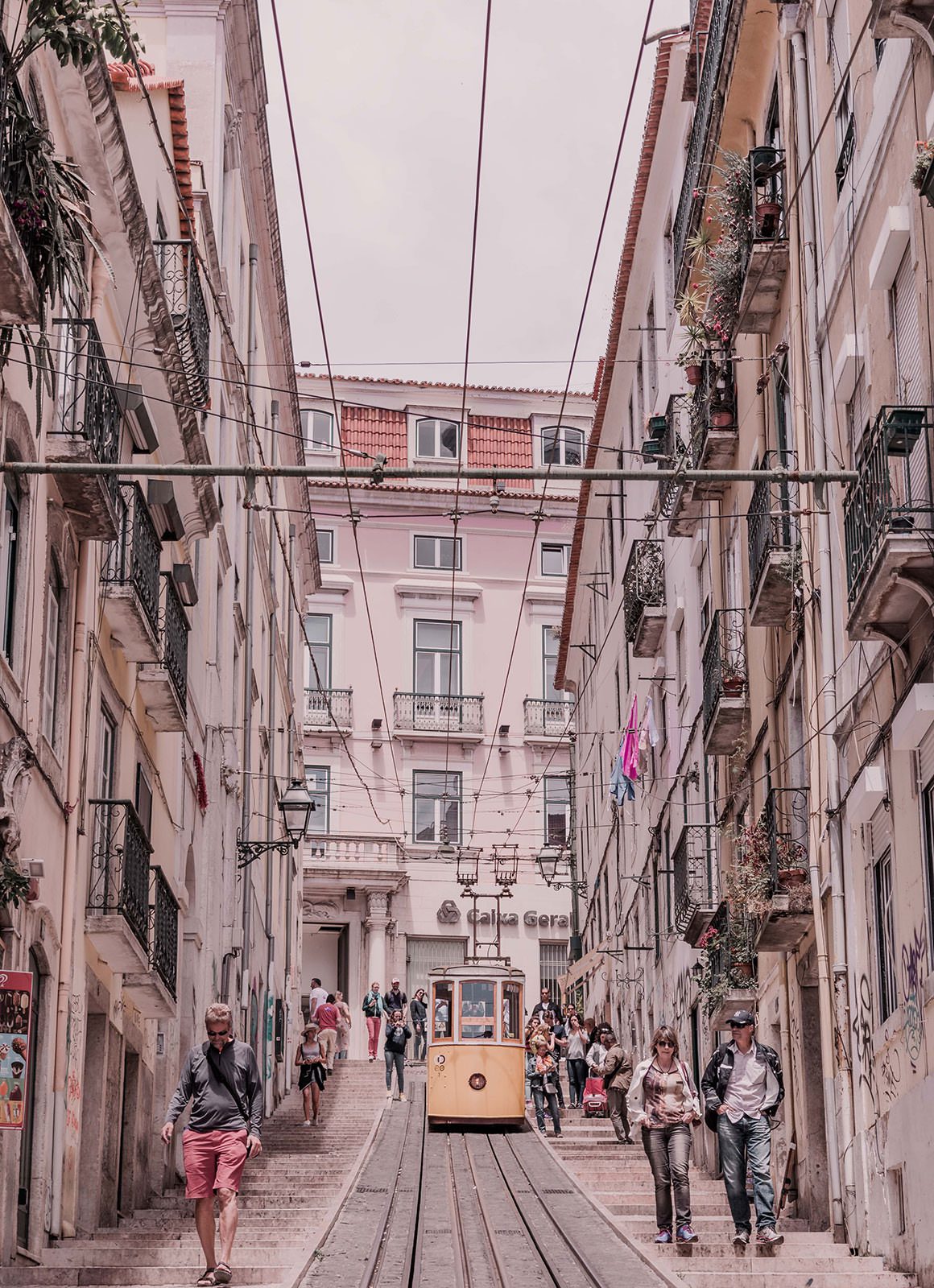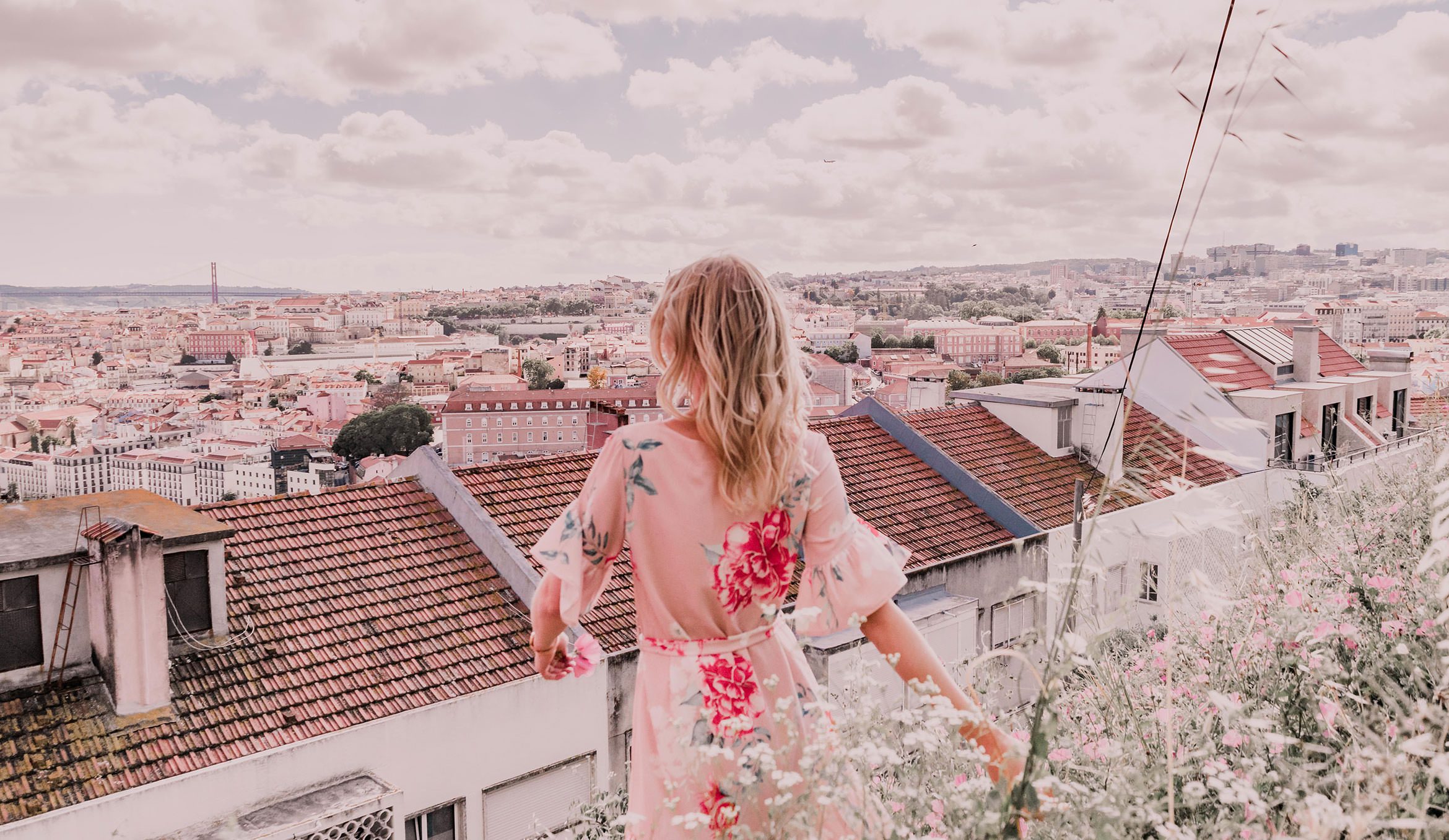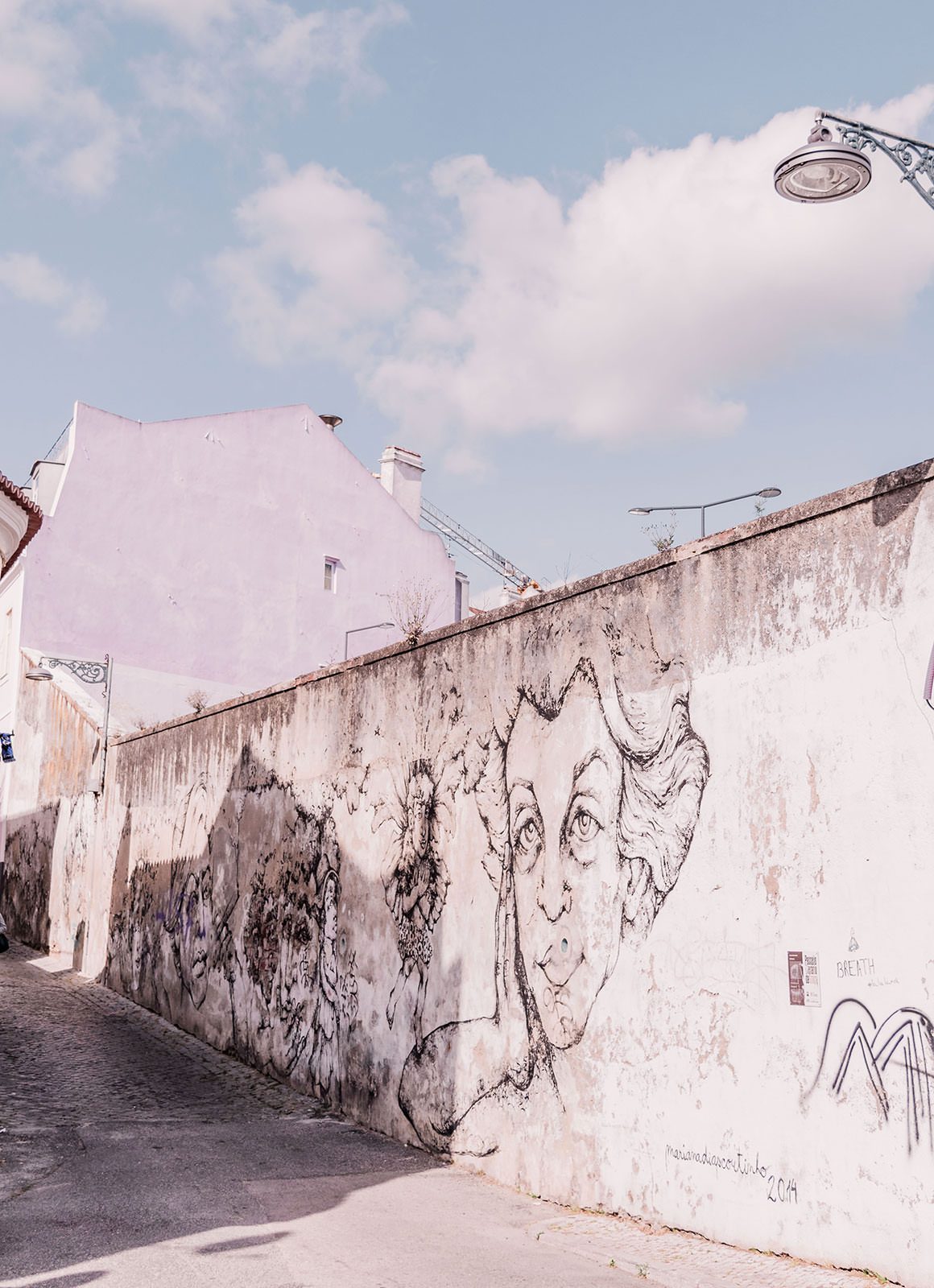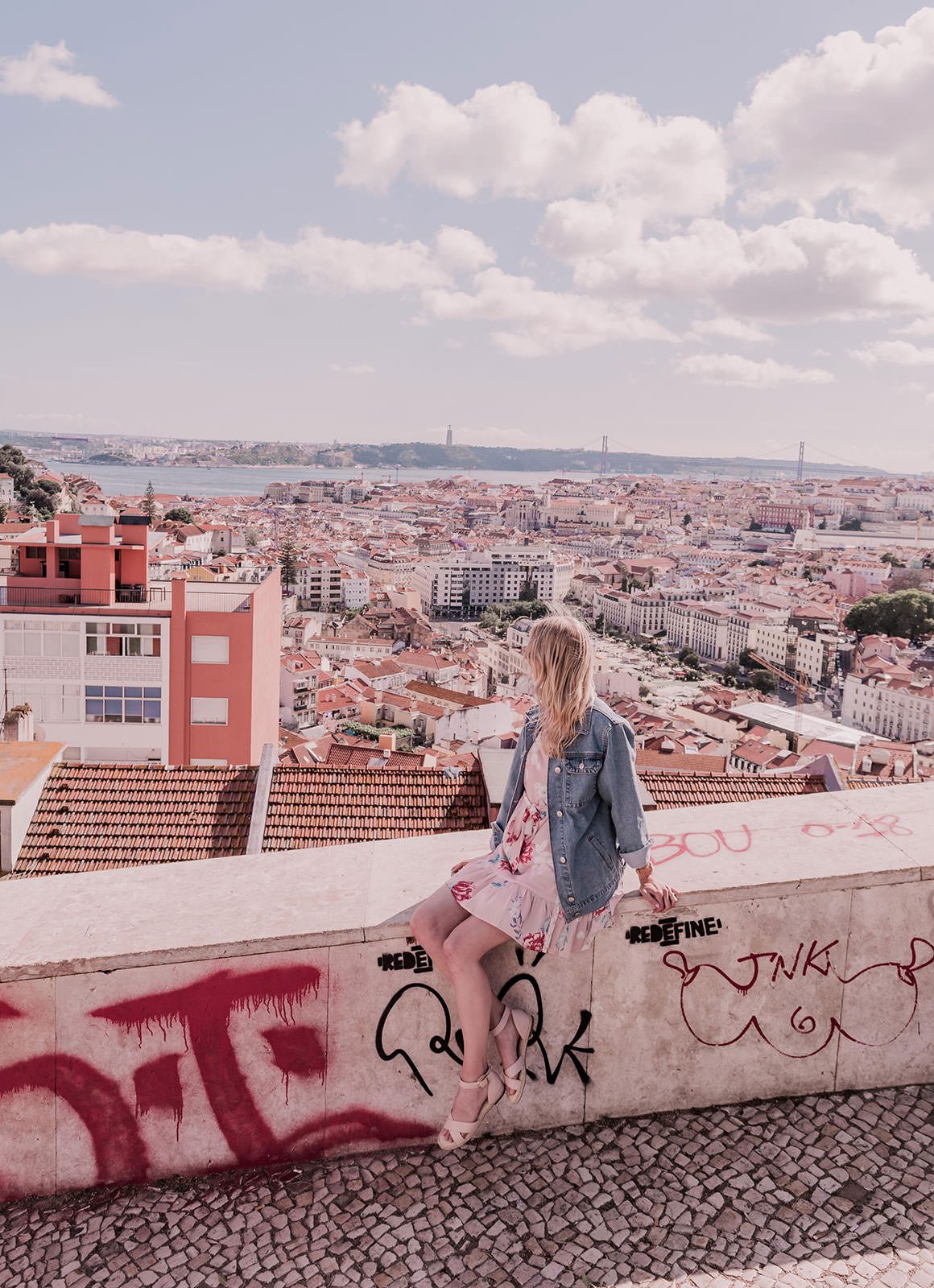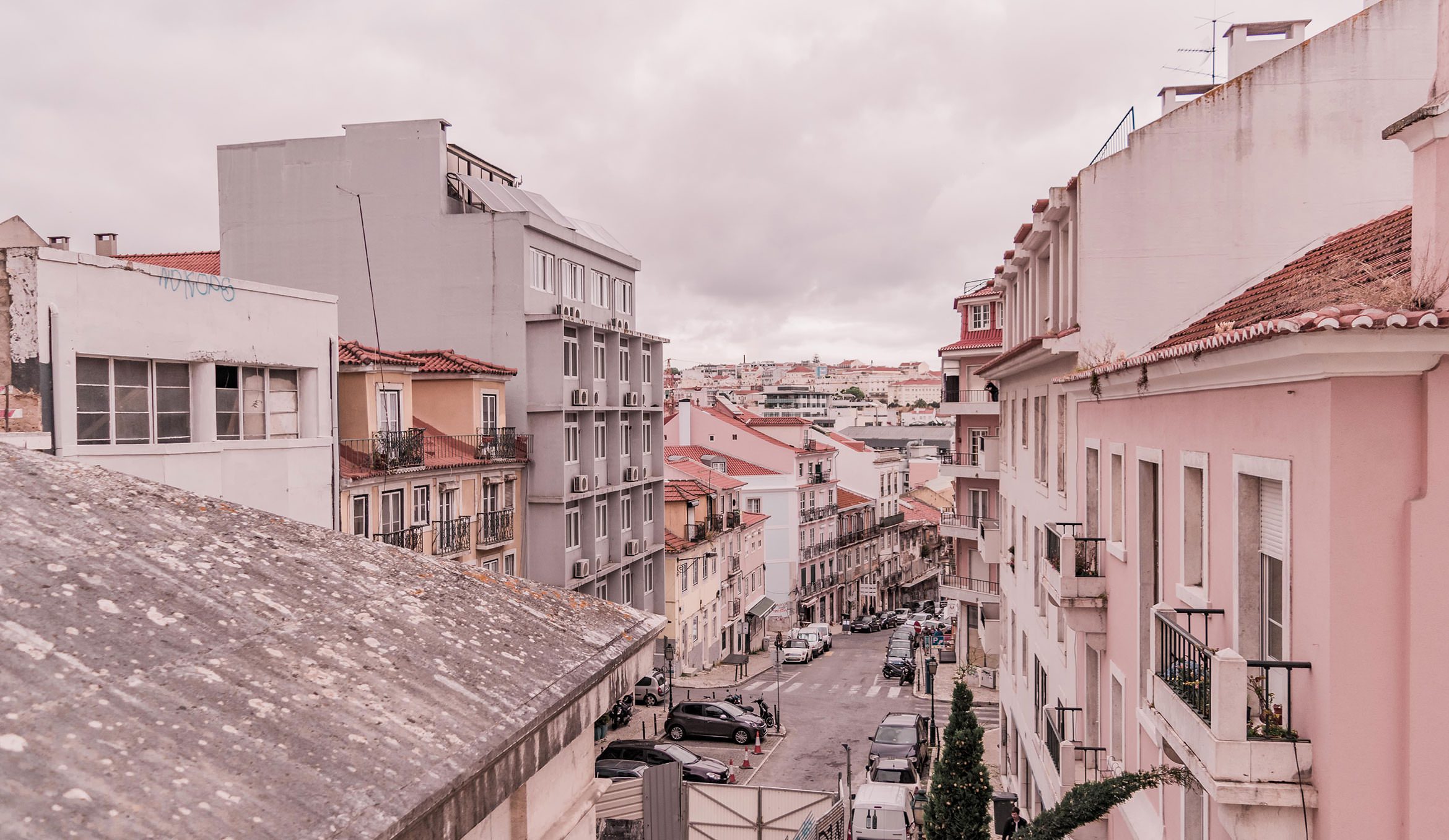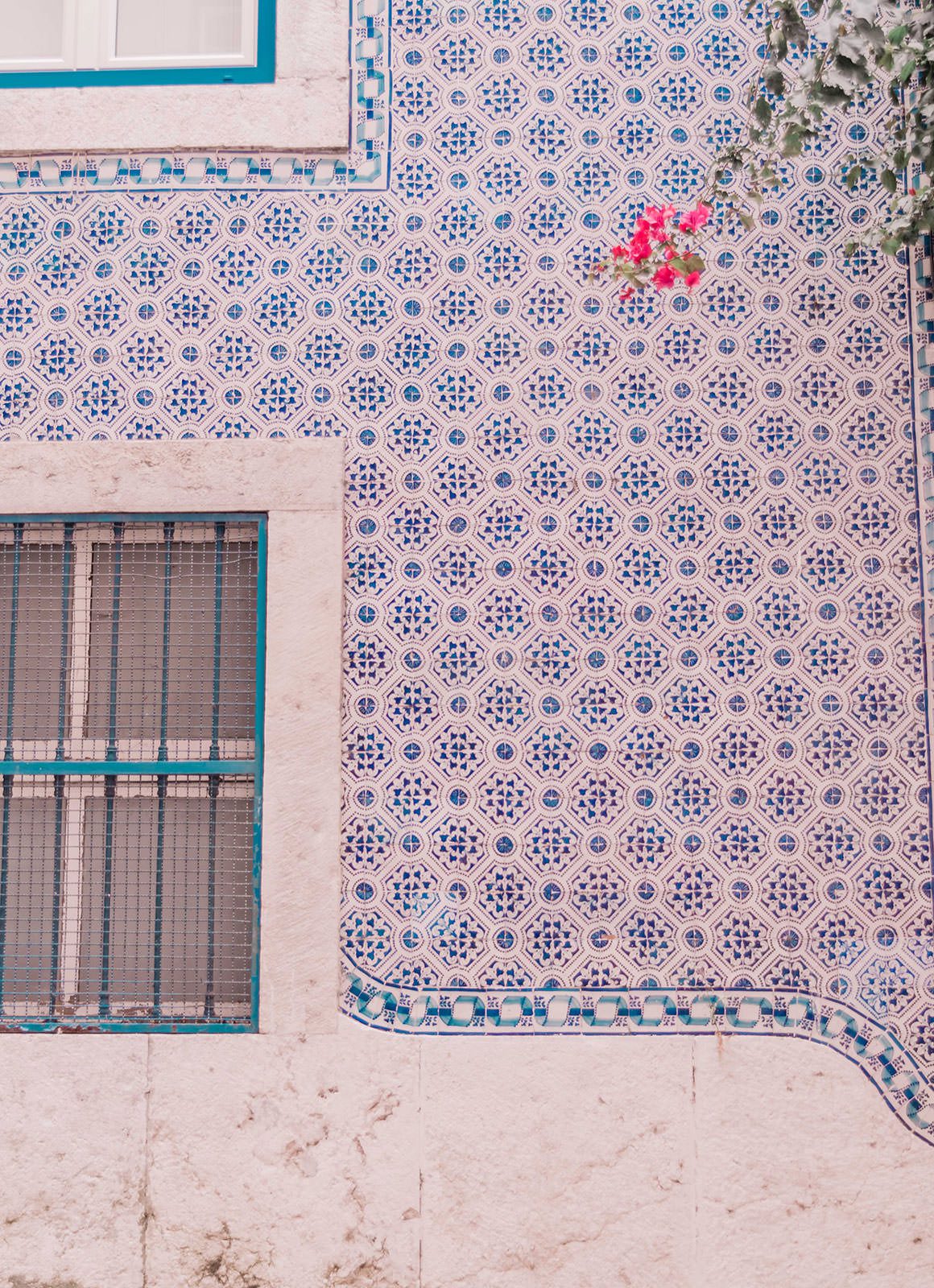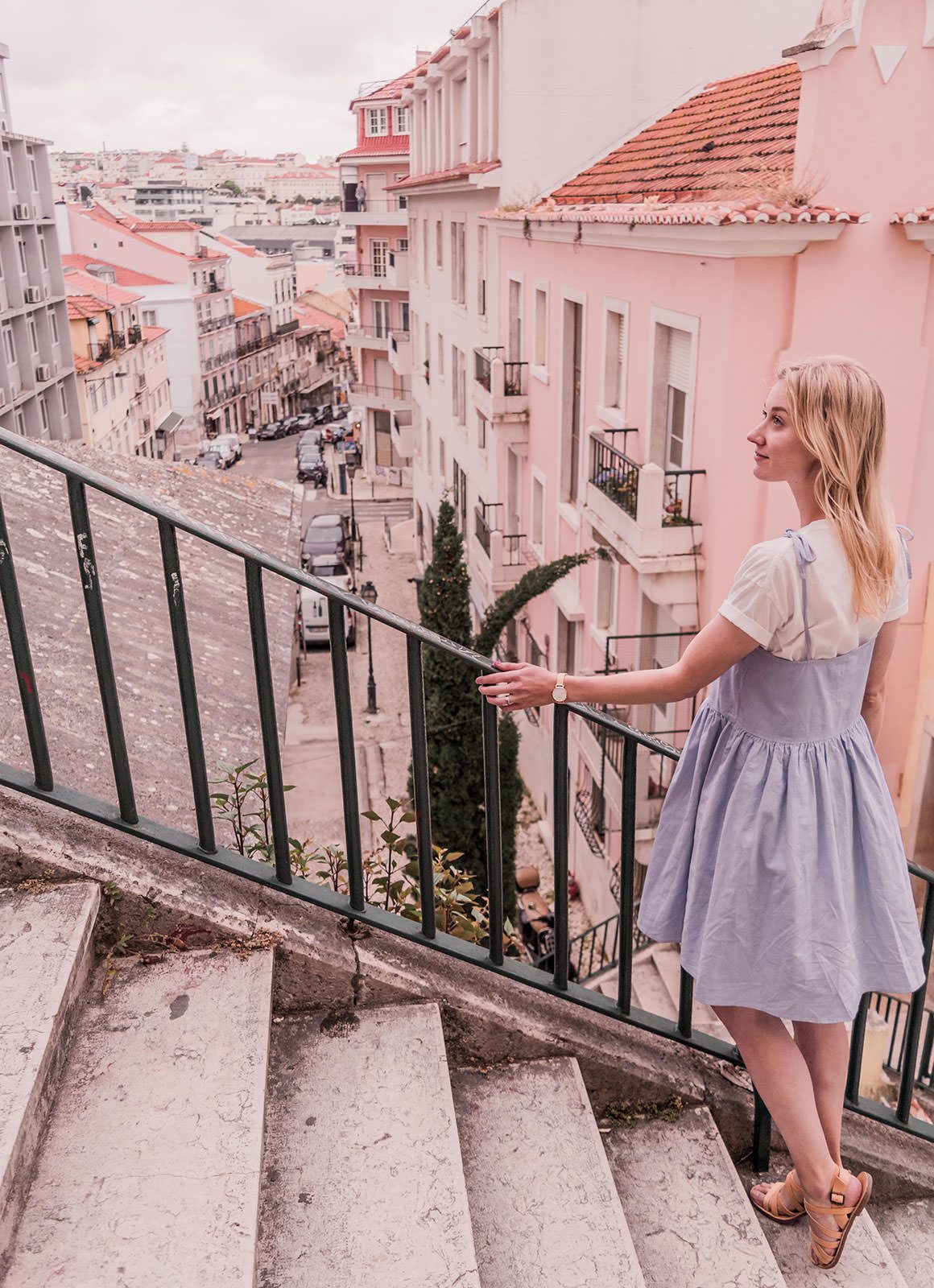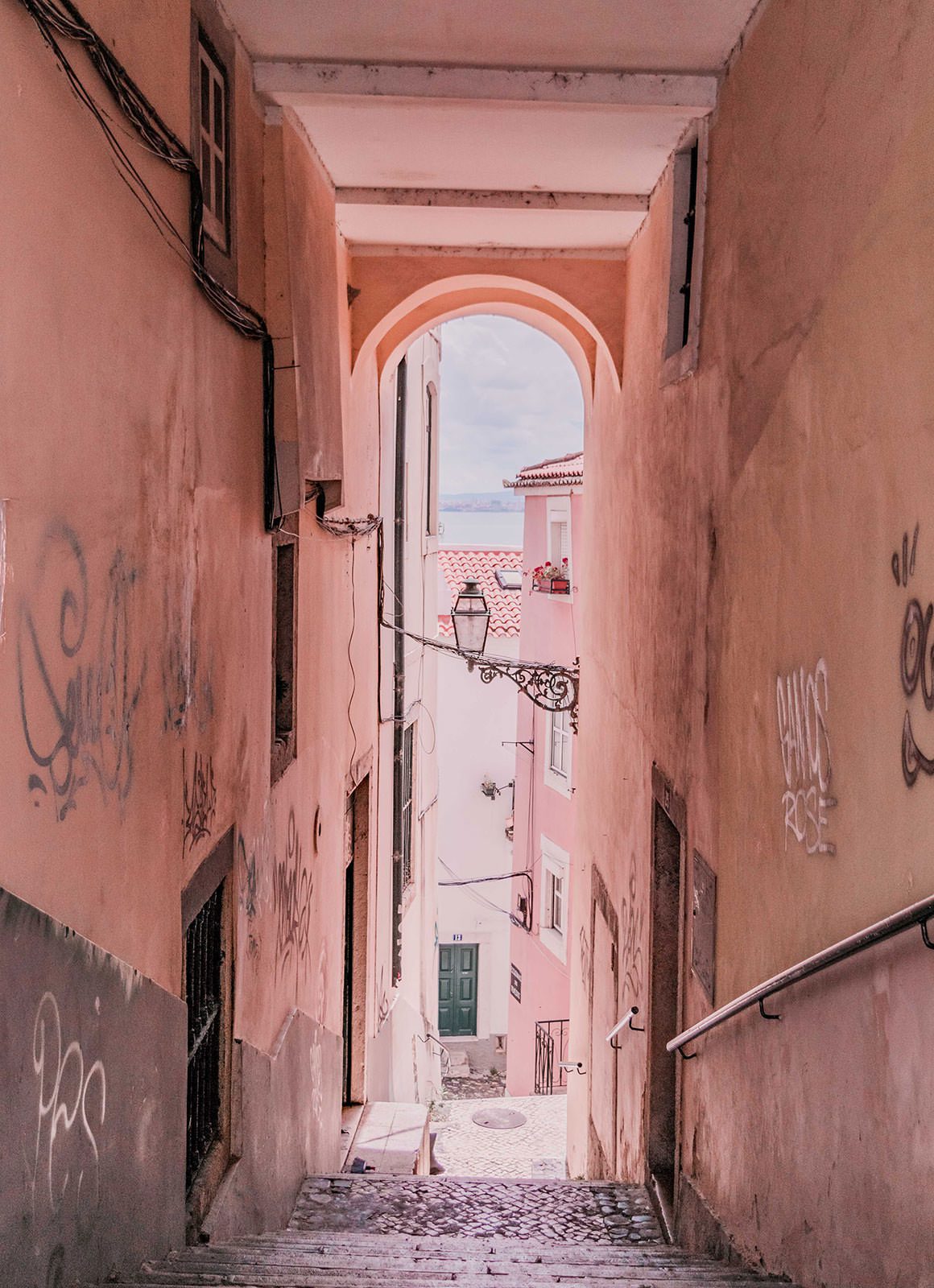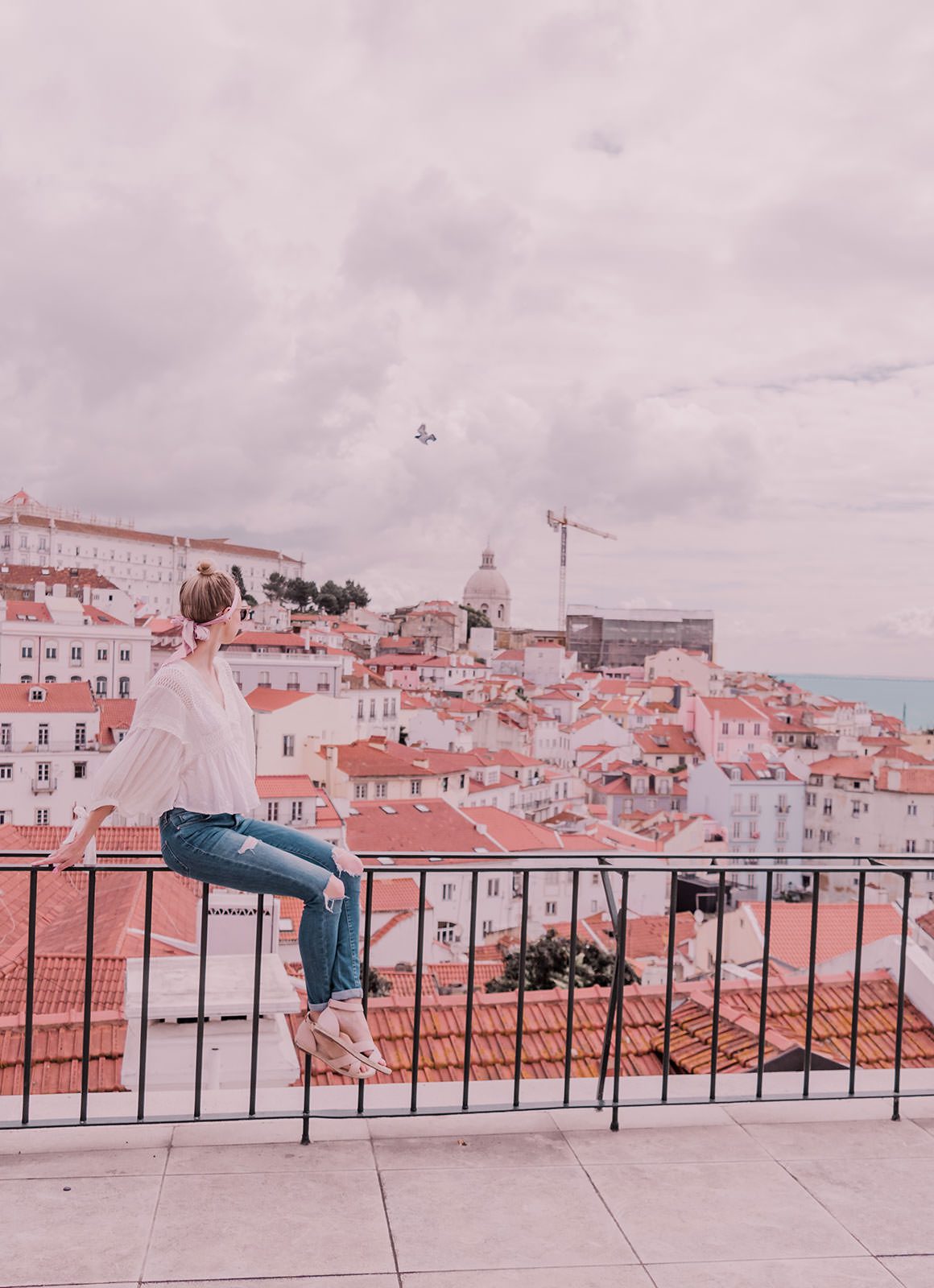 My favourite eats and drinks
Lisbon is a city full of delightful bites to eat, amazing coffee and refreshing drinks on every corner. It's particularly well known for the famous Pastel de nata – a Portuguese egg tart pastry, with a perfectly crisp shell and creamy custard filling.
Best places to eat and drink in Lisbon
Fiori Gelateria: Right by the water, this dreamy little gelato shop is the perfect spot to stop for a refreshing scoop (or three).
Restaurante Estrela D'ouro: This is a very small, local and authentic restaurant that was actually recommended to us by our tuk-tuk driver. We had a feast of local dishes and the BEST fish I think I've ever eaten while we were here. It's nothing fancy, but it is good local food. The address for this spot is Rua da Graça 24.
Fabrica da Nata: This was the first place we tasted the famous Pastel de Nata's – and they were nothing short of delicious.
Heim Cafe: A really cute cafe with amazing coffee and yummy, healthy dishes.
Taberna Moderna: A bar/restaurant specialising in G&T, it's the perfect place for an afternoon drink. The restaurant also looked incredible for dinner – but was all booked out so I'd recommend reserving a table in advance if you want to eat here.
Copenhagen Coffee Lab: Probably (scrap that, definitely) the best coffee we had in Lisbon. It was good. Really good. They also make a great breakfast and the walk back down the hill is really beautiful.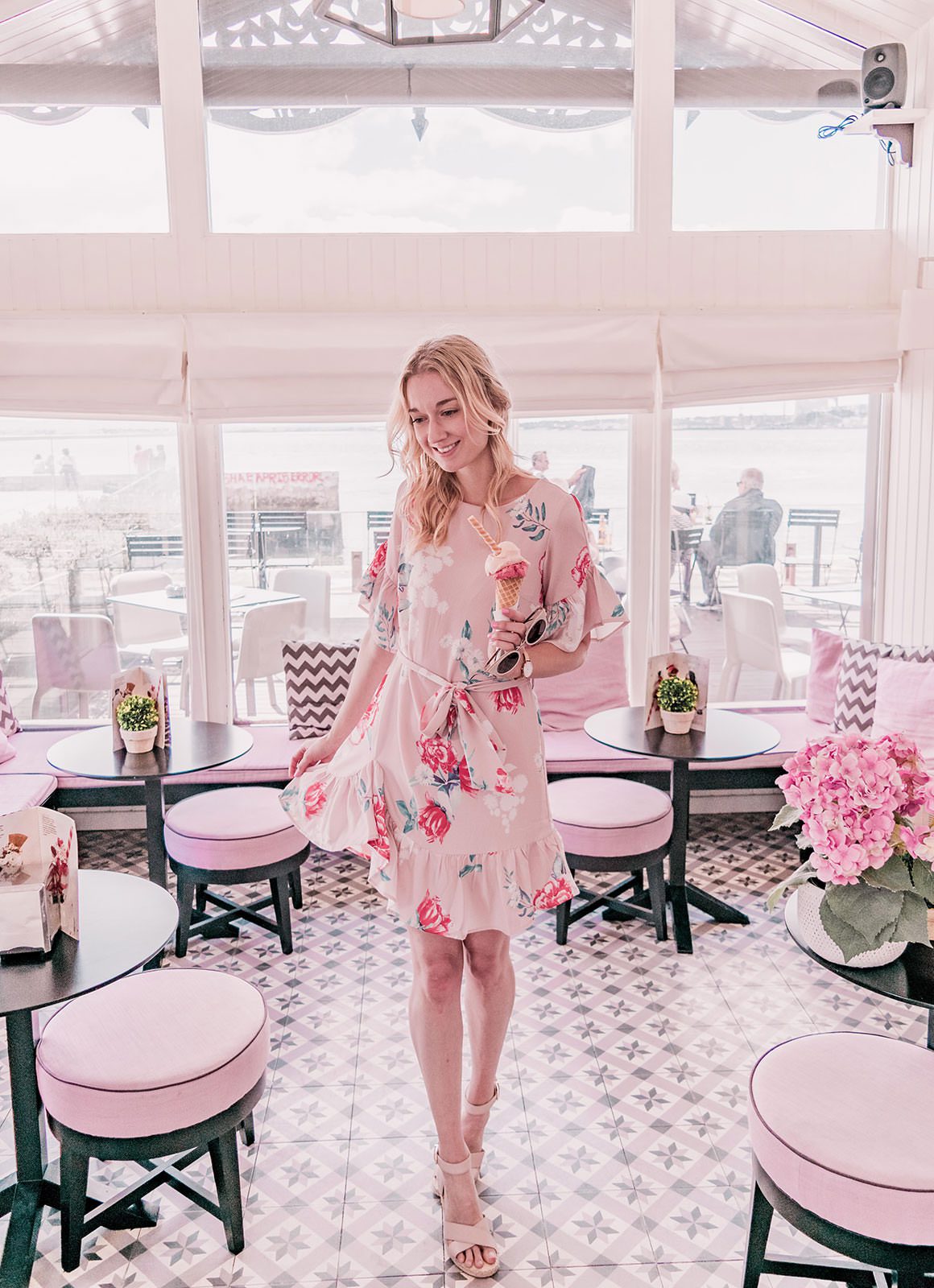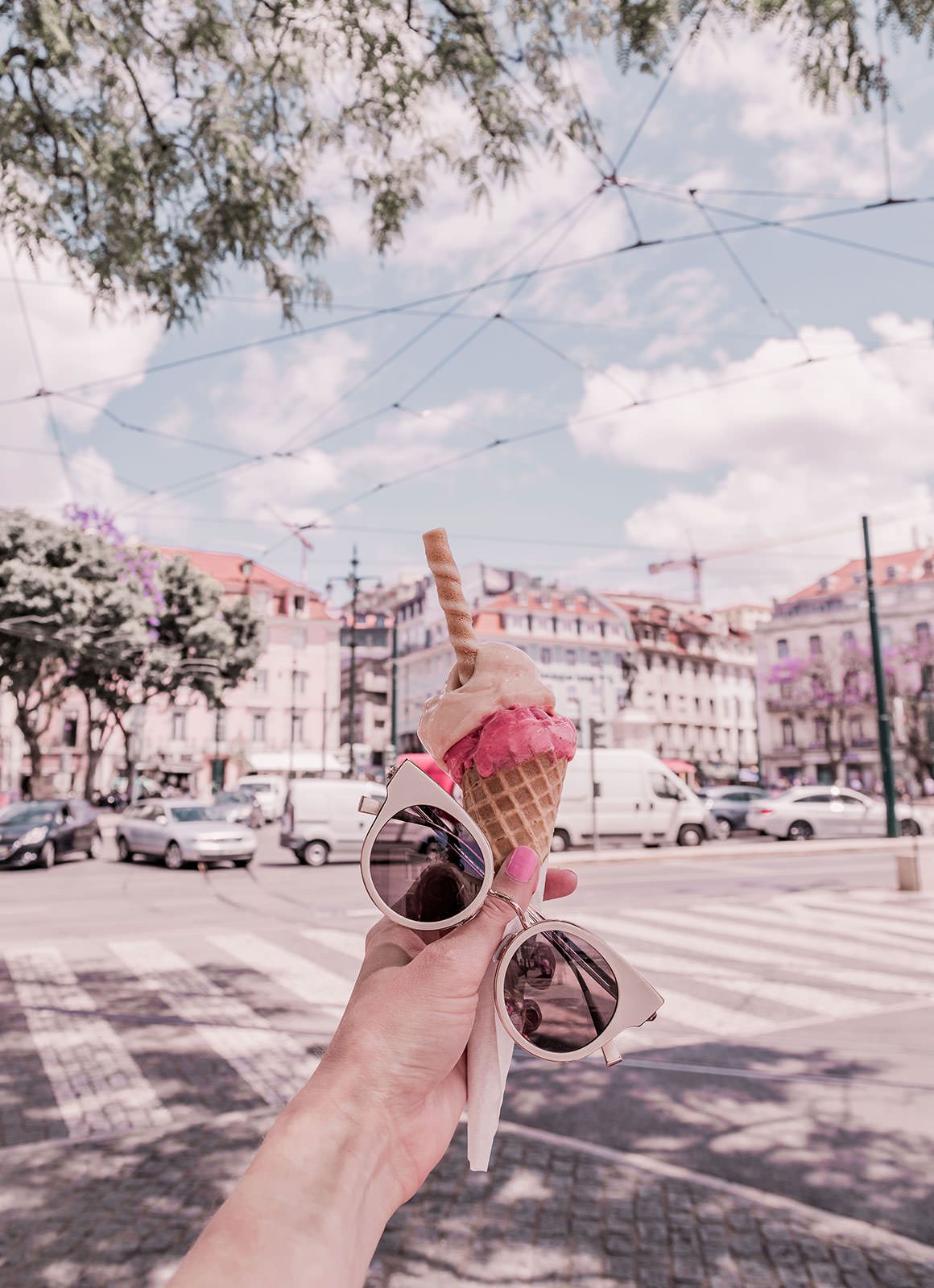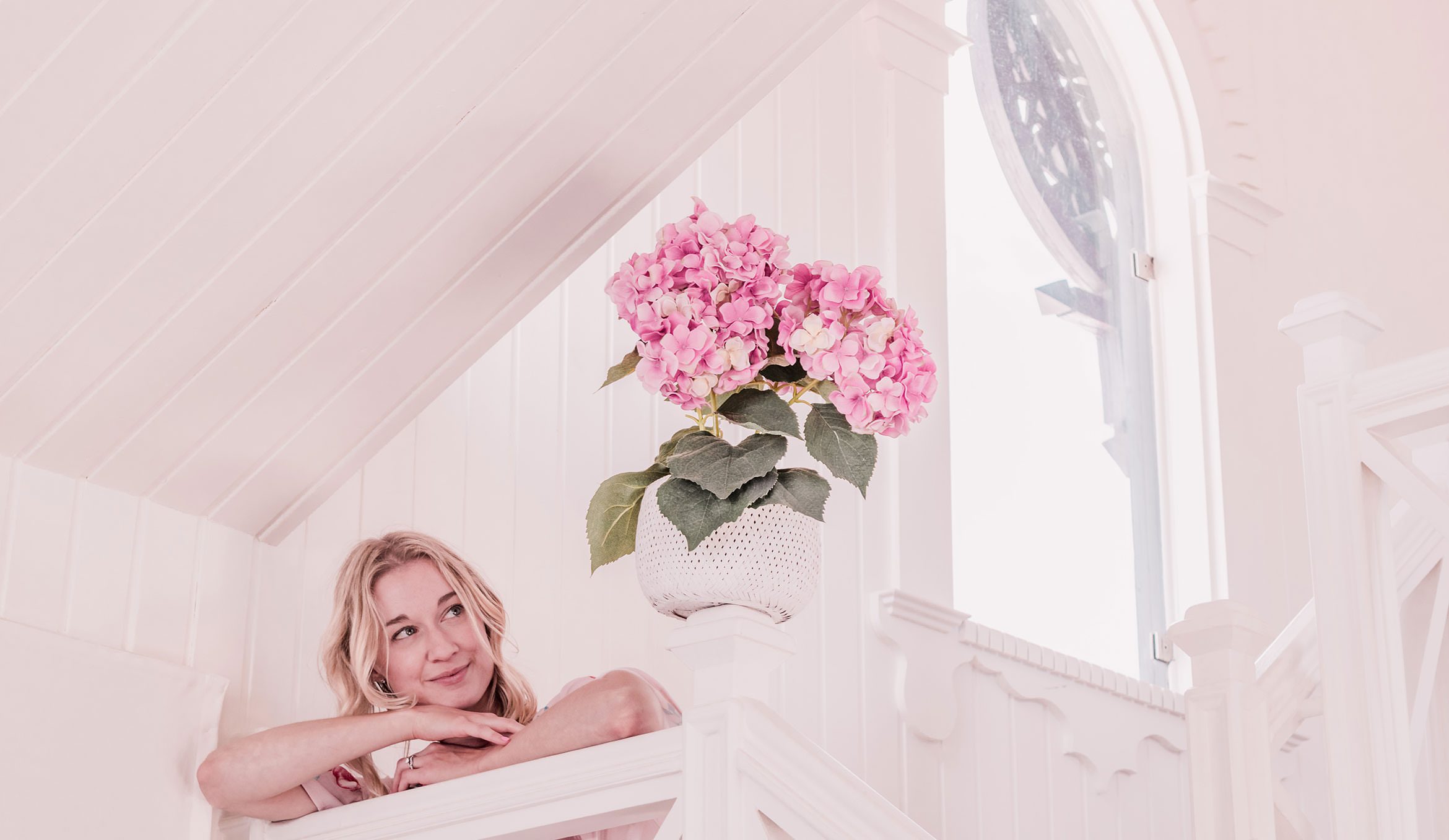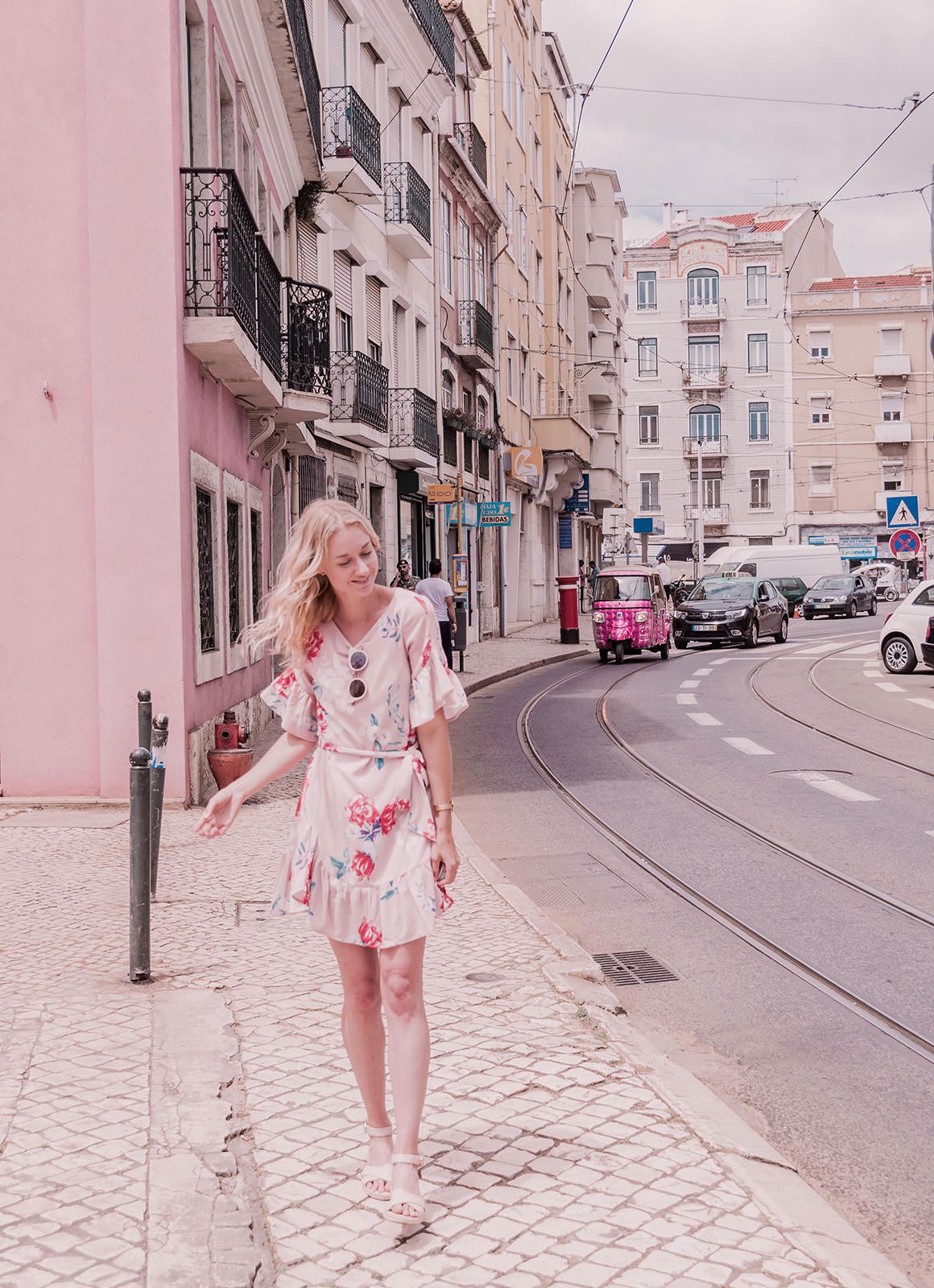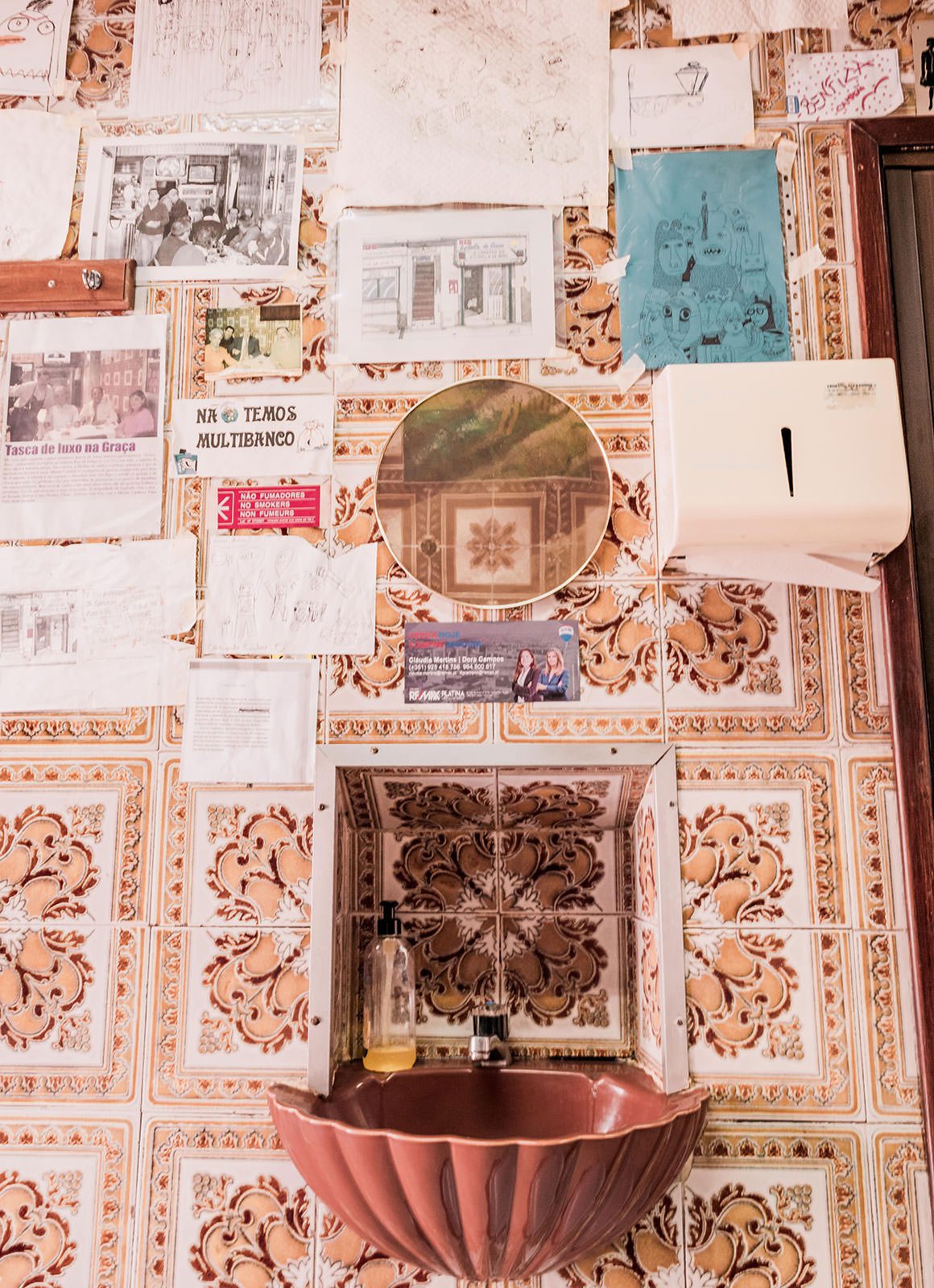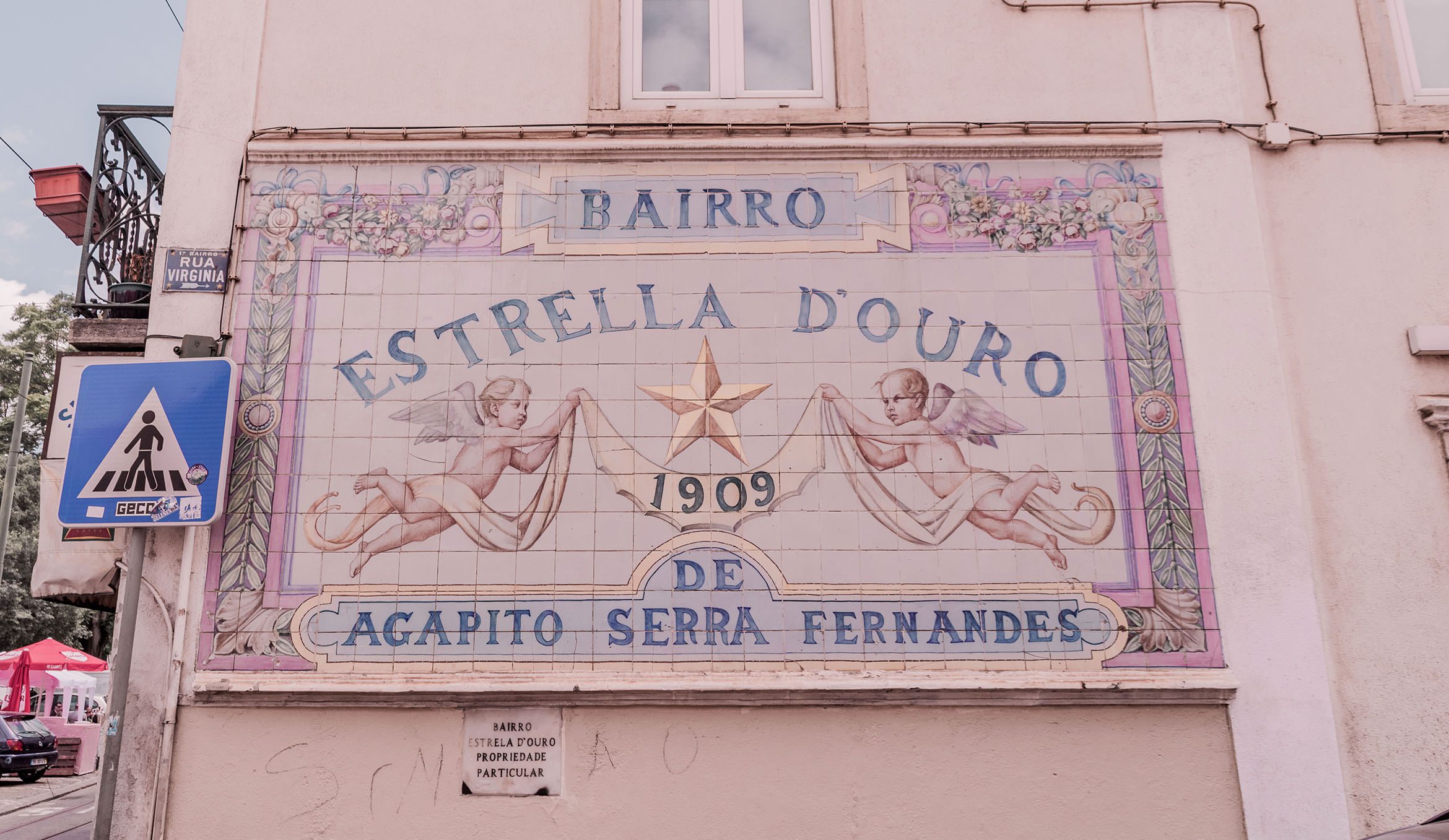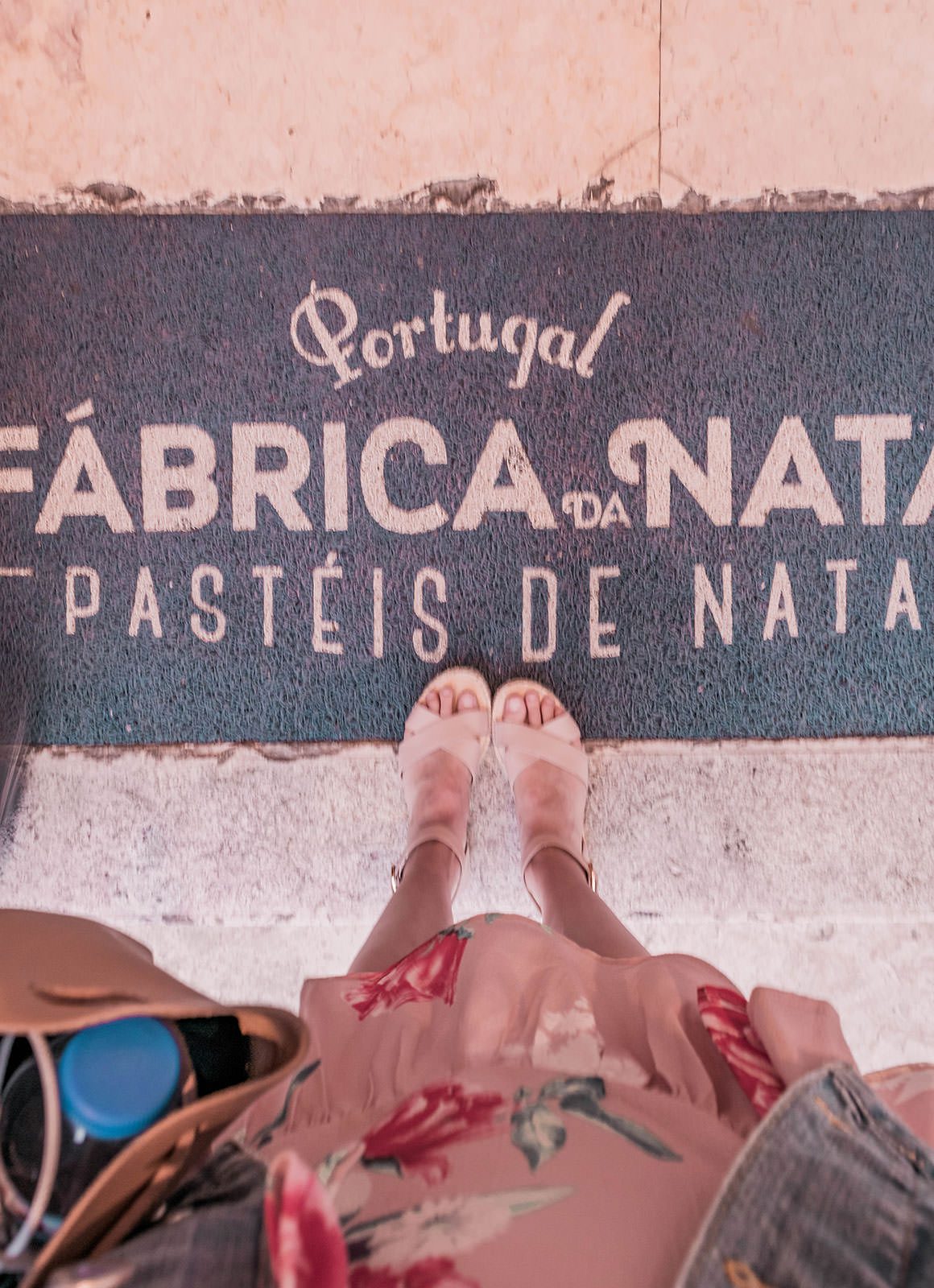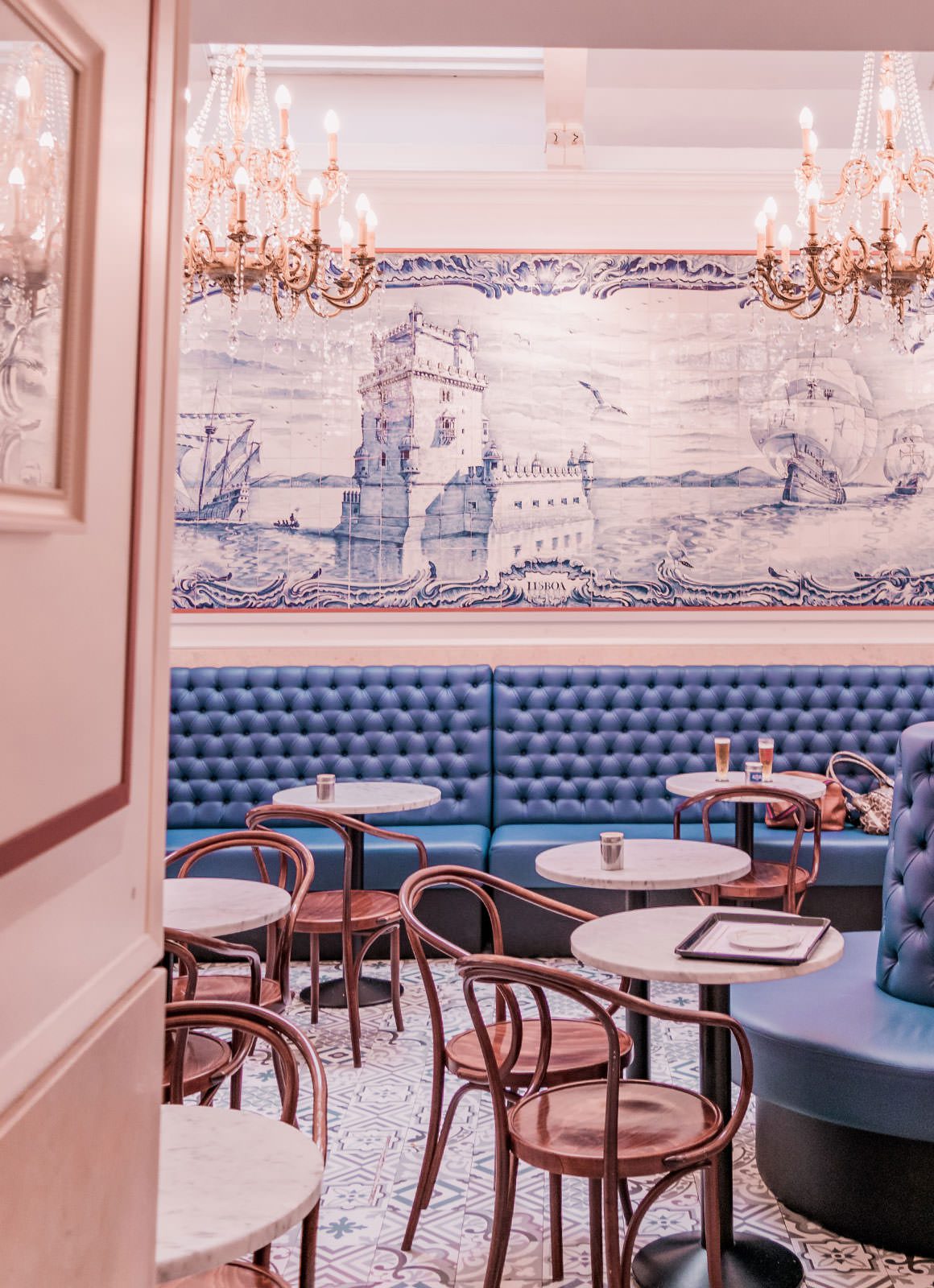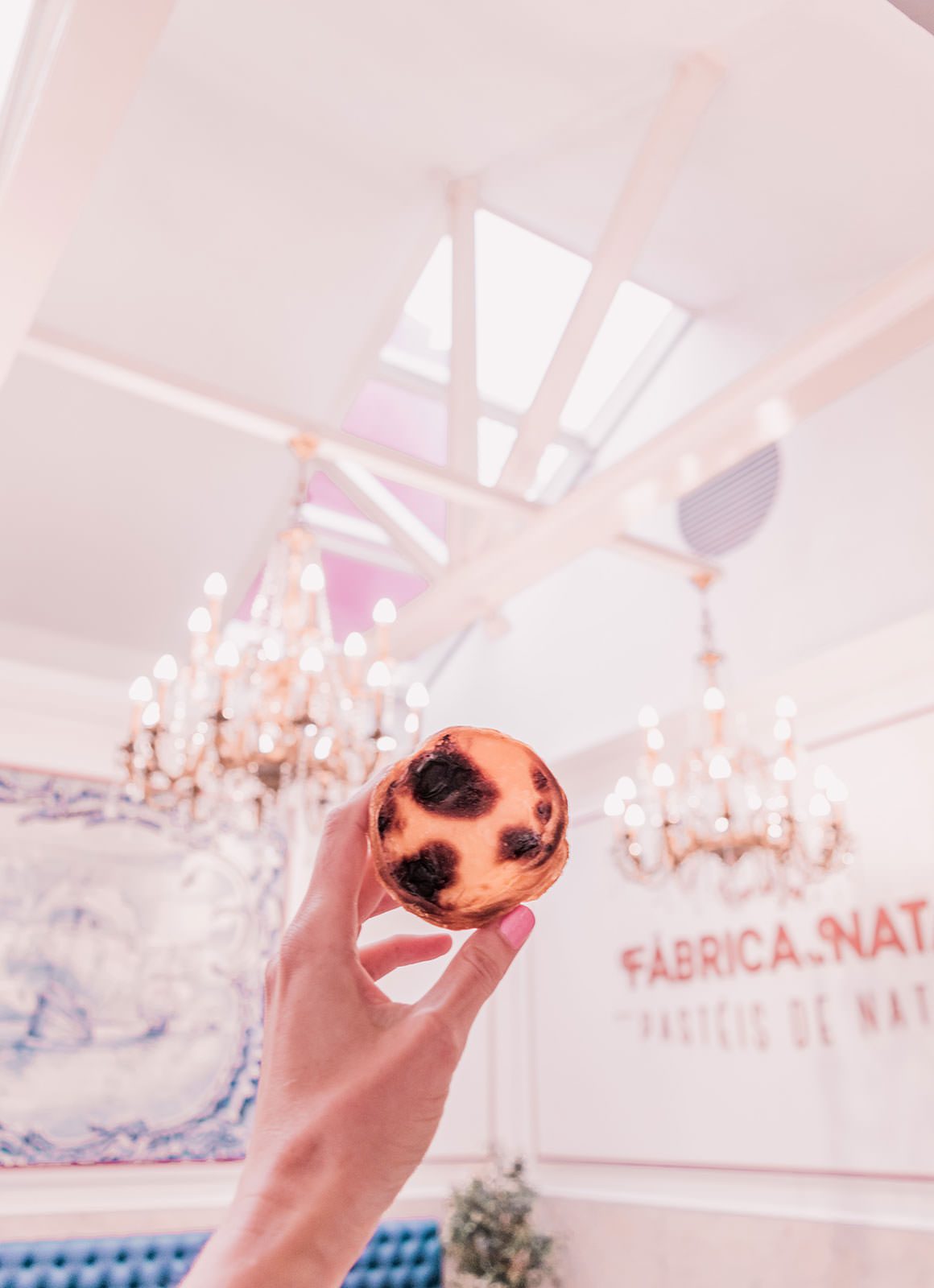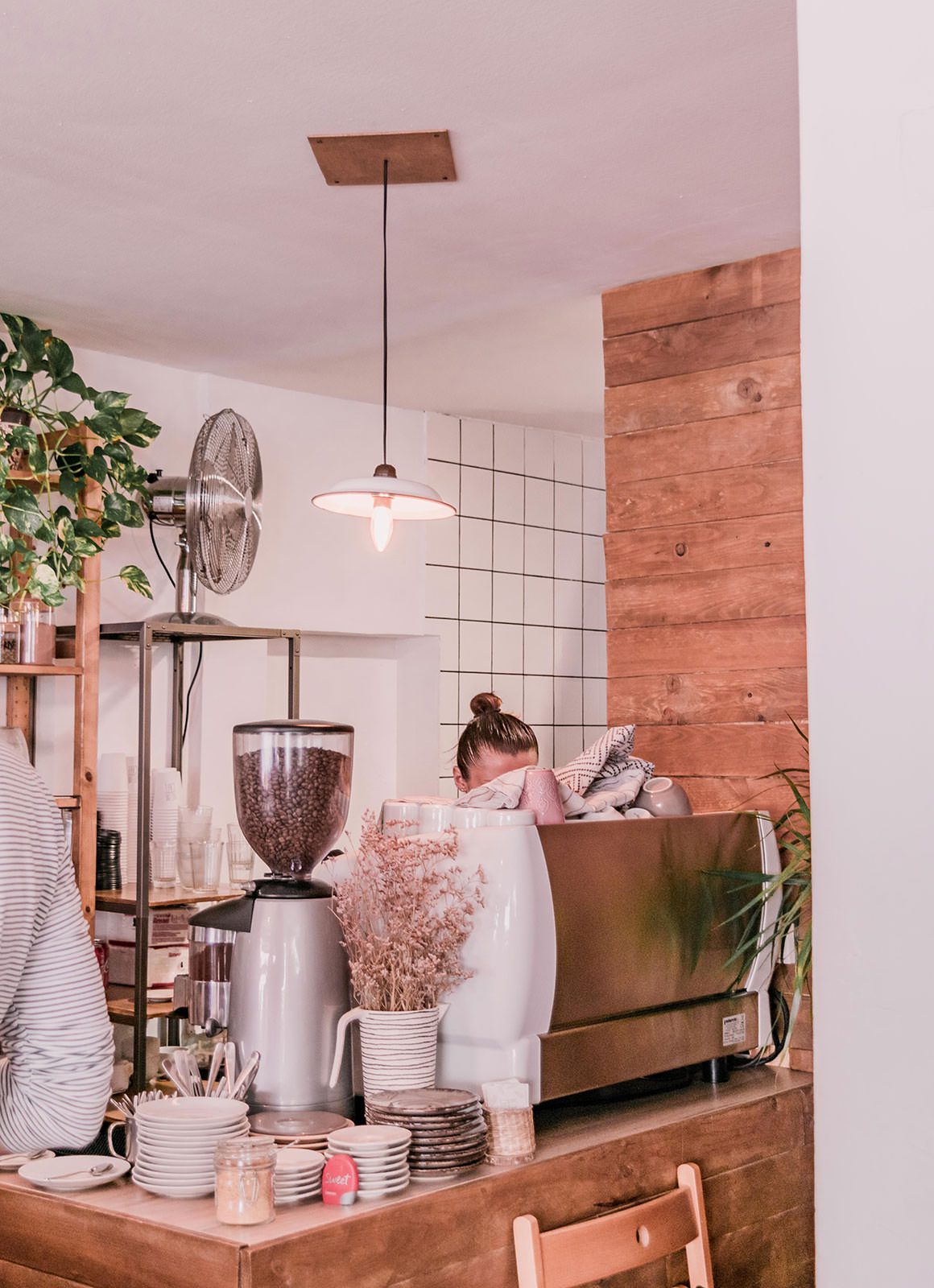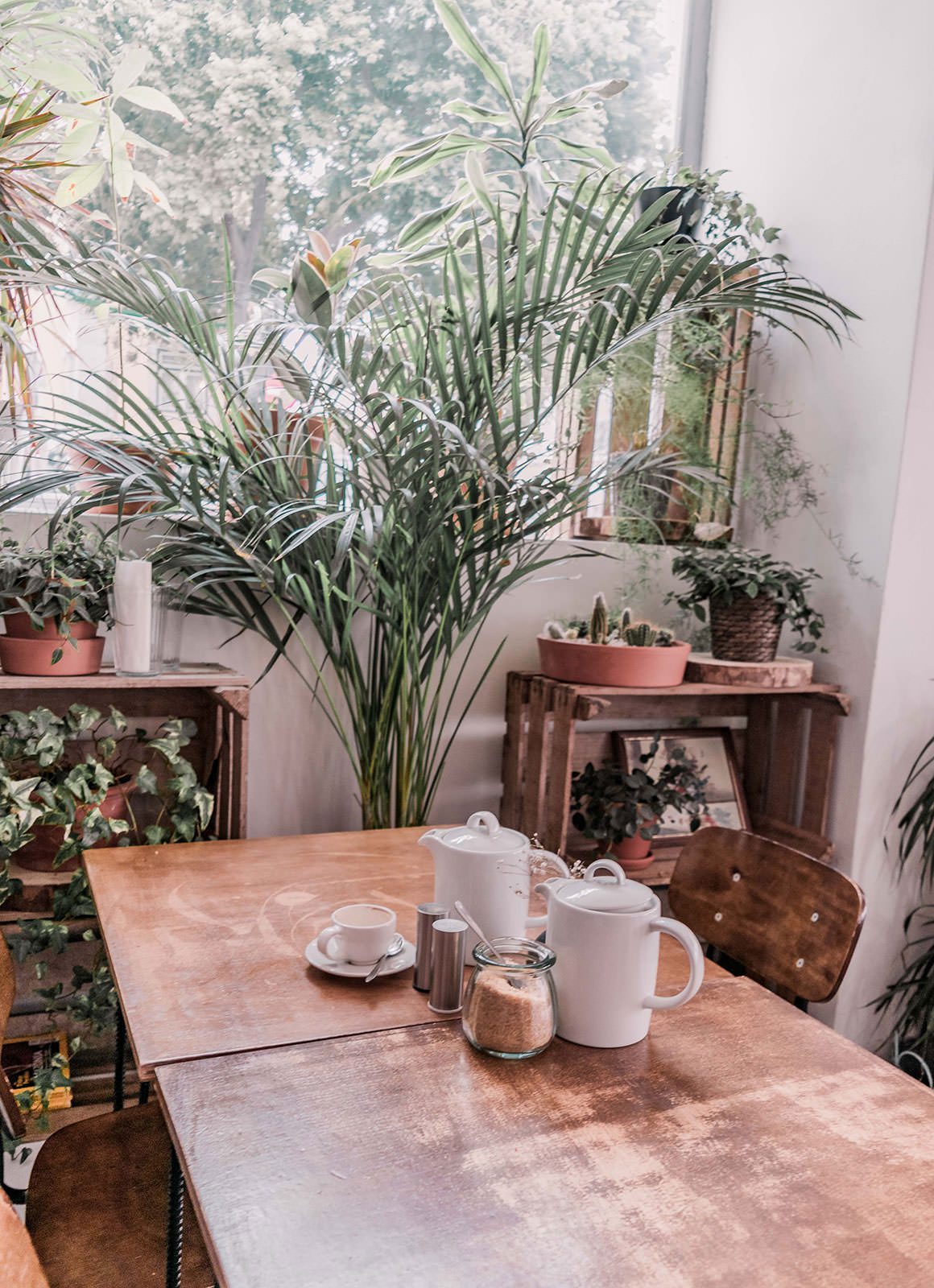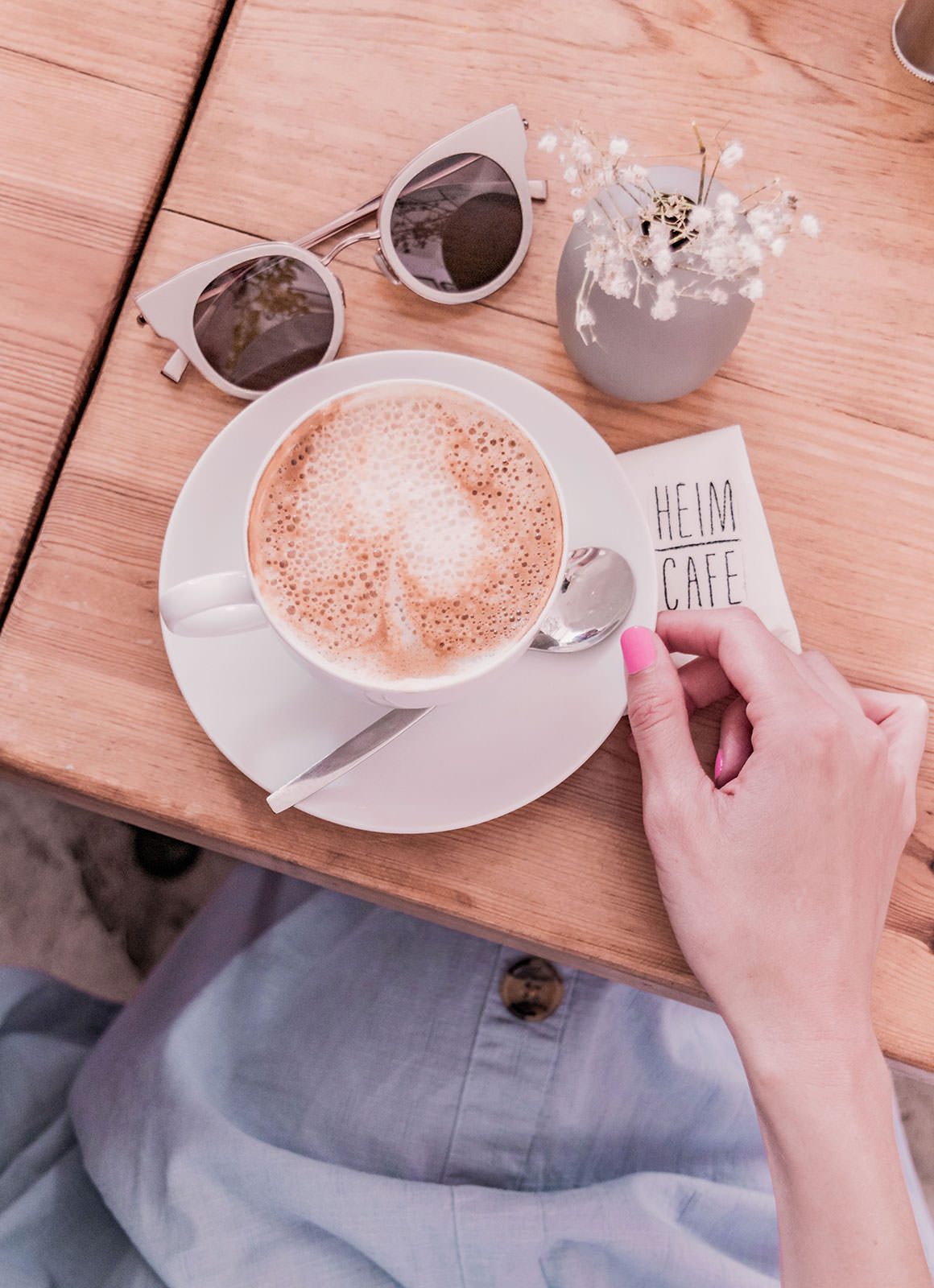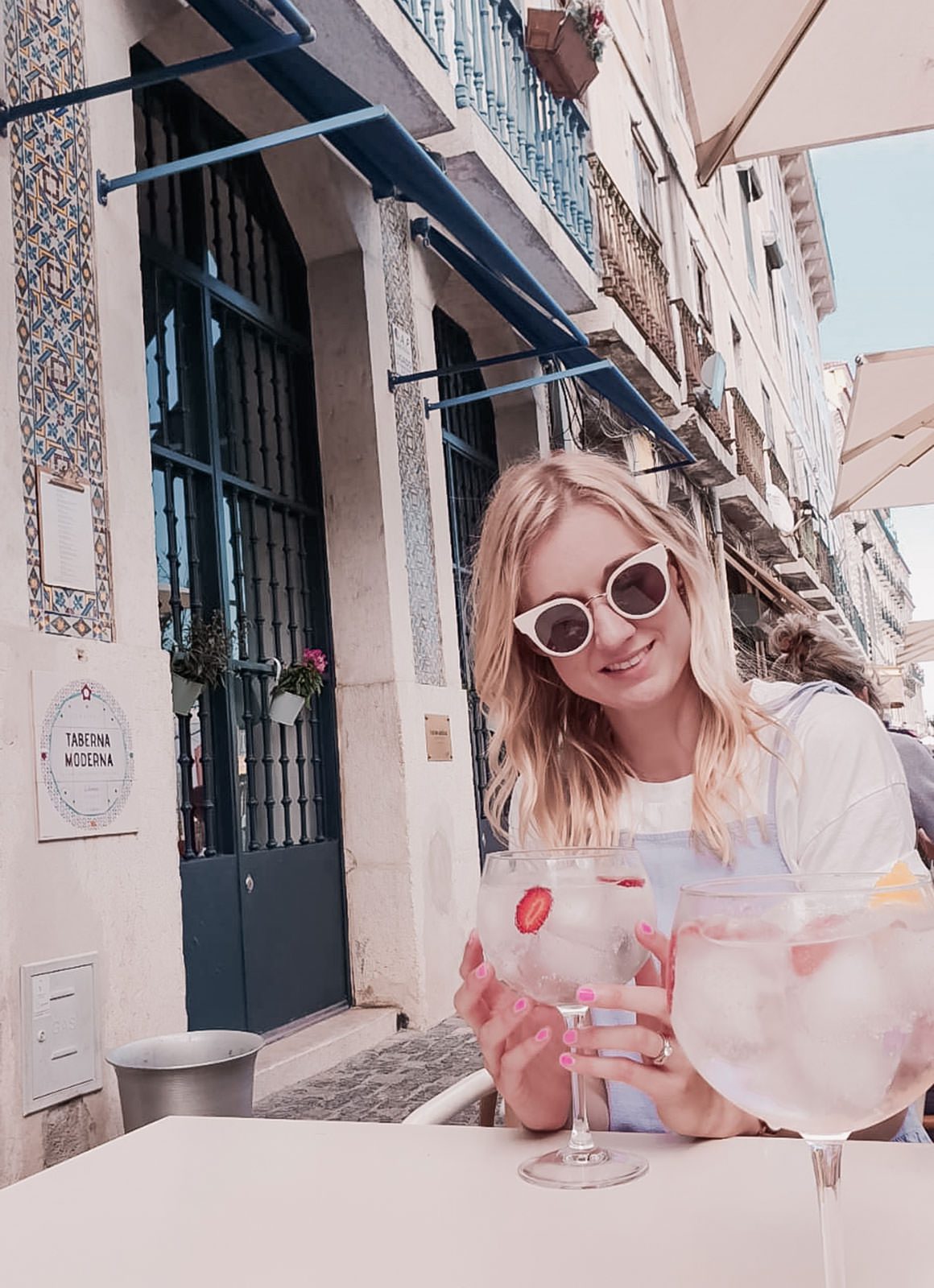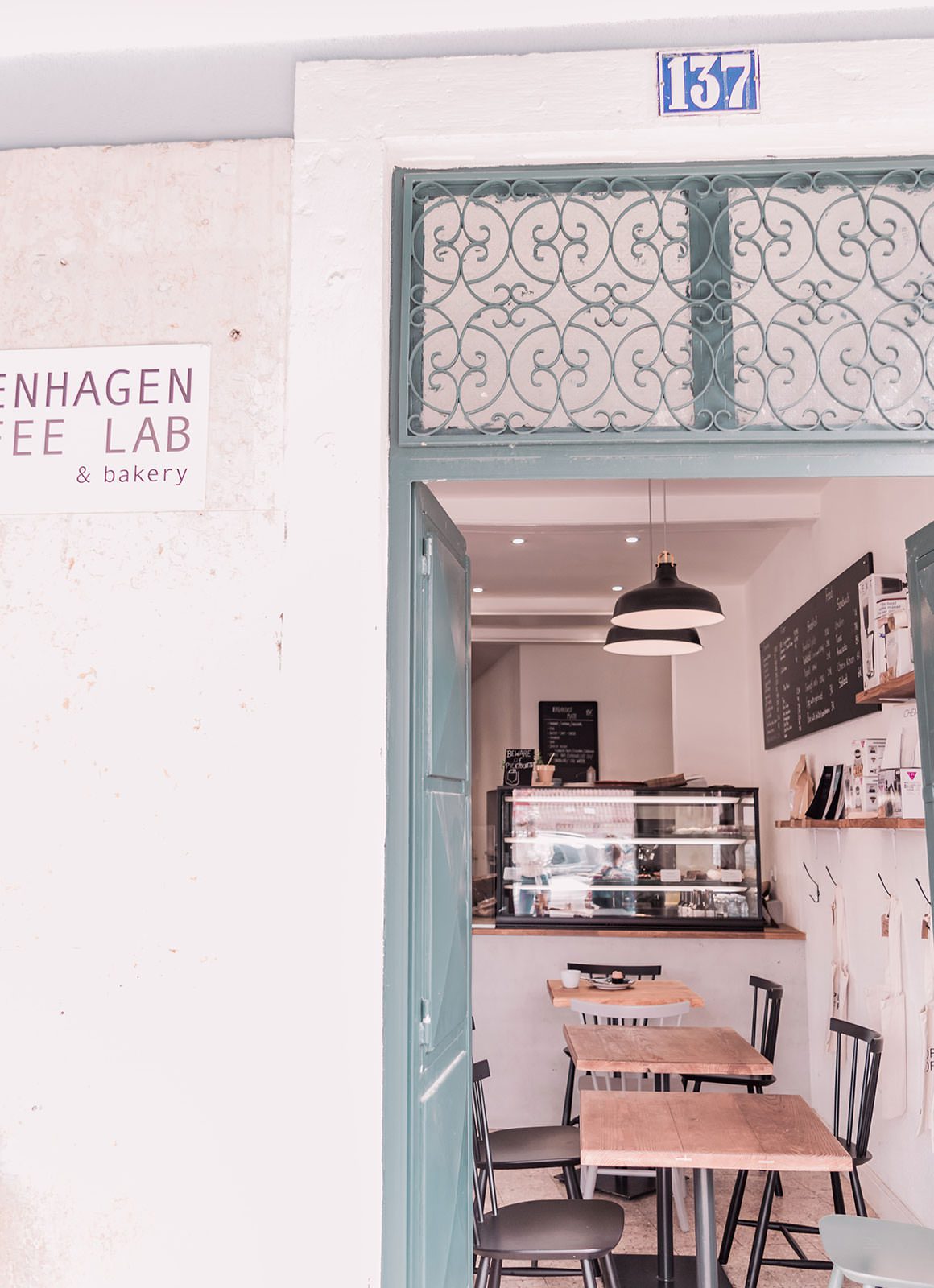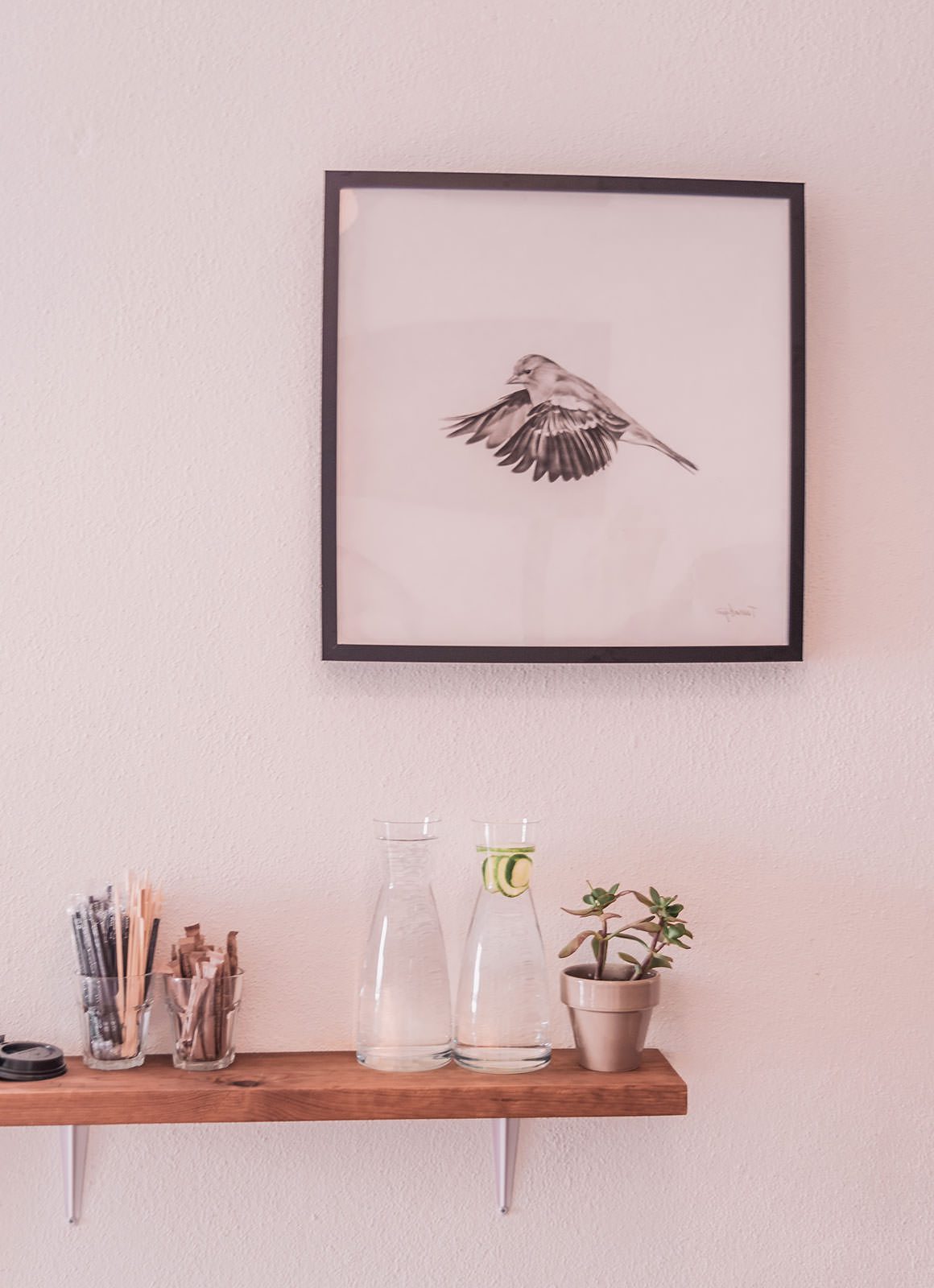 Wandering beyond Lisbon
There are so many places I was recommend to go that are nearby to Lisbon, but because our stay was only short we could only pick a couple. The two places we decided to visit were Belem and Sintra.
Belem
Belem is a lovely little district to the west of central Lisbon, and is home to many of the capital's most iconic and important tourist attractions. We got there by bus within half an hour and you only need about half a day to explore the area. Our favourite things to do were:
Eat Pasteis de Belém: Another place that makes amazing pastel de nata, the line might look long but it moves quickly!
Visit Jerónimos Monastery: A UNESCO listed 16th century monastery, it's beautiful to look at from the outside and you can also explore inside with a ticket.
See Belem Tower: This tower was the main reason I wanted to go to Belem. Belem Tower is a 16th century fort that was built to protect the coast from foreign attacks. It looks particularly beautiful during high tide when it is surrounded by water – unfortunately we didn't think to time our trip with the tide so missed seeing it like this!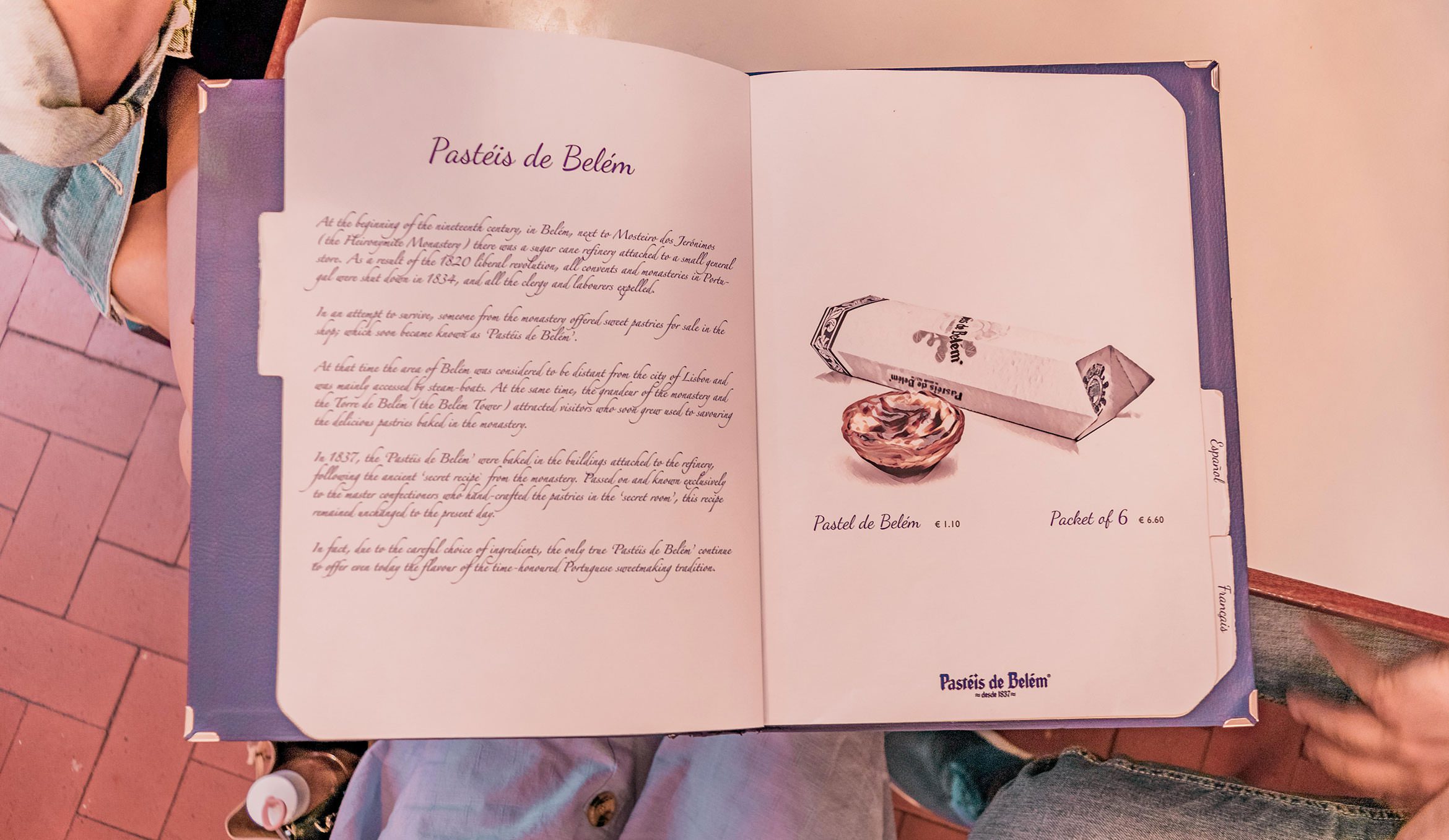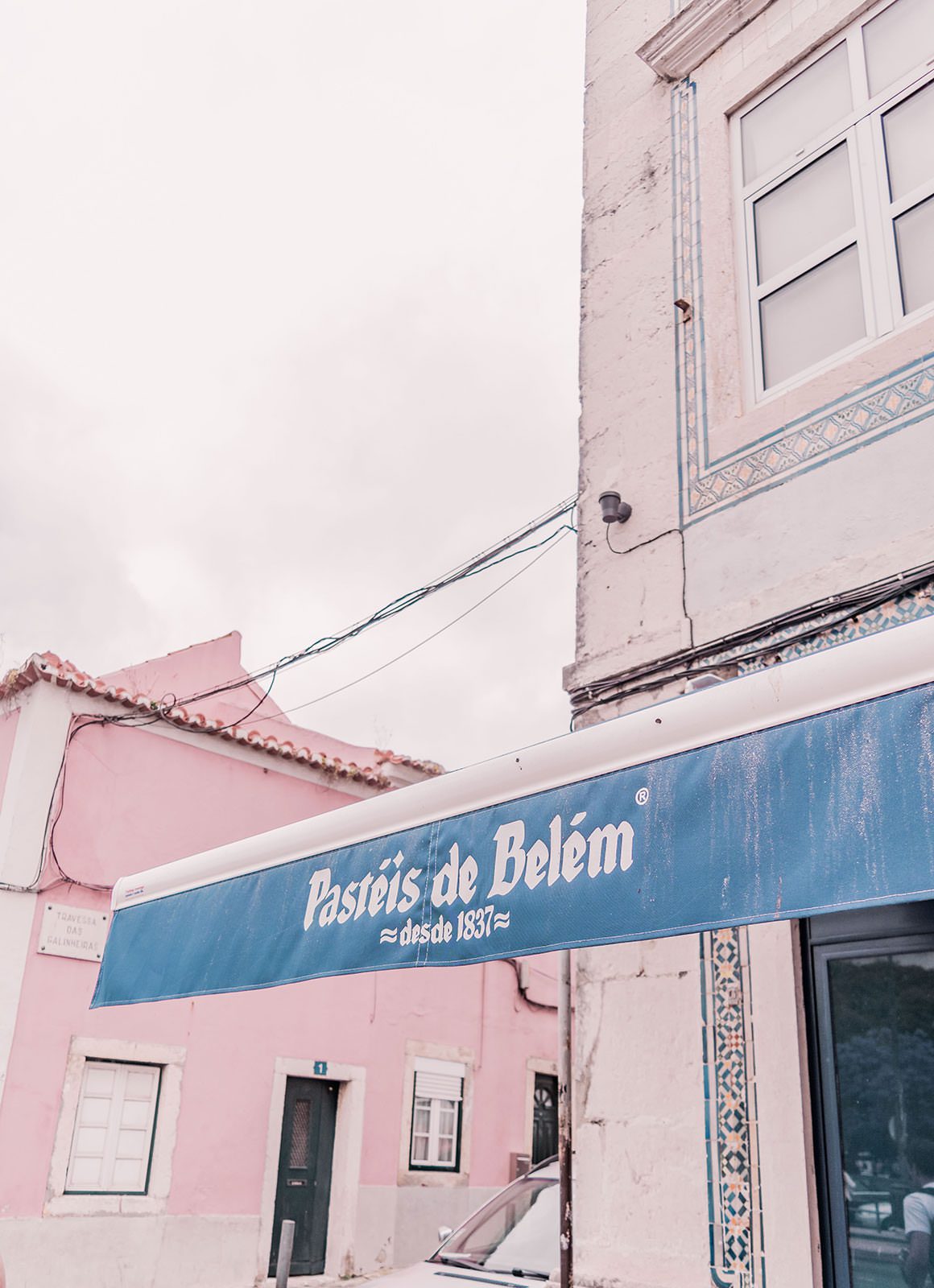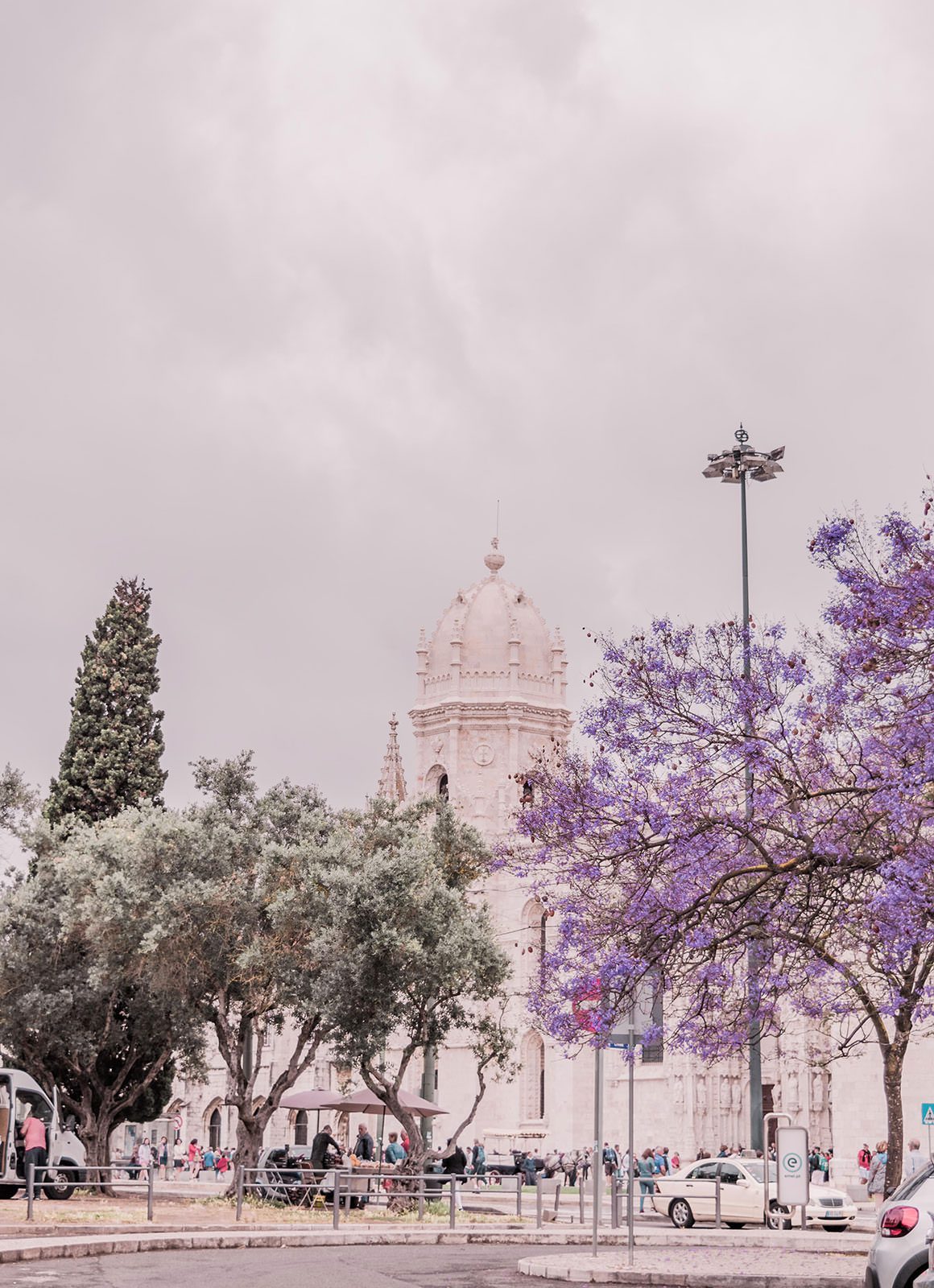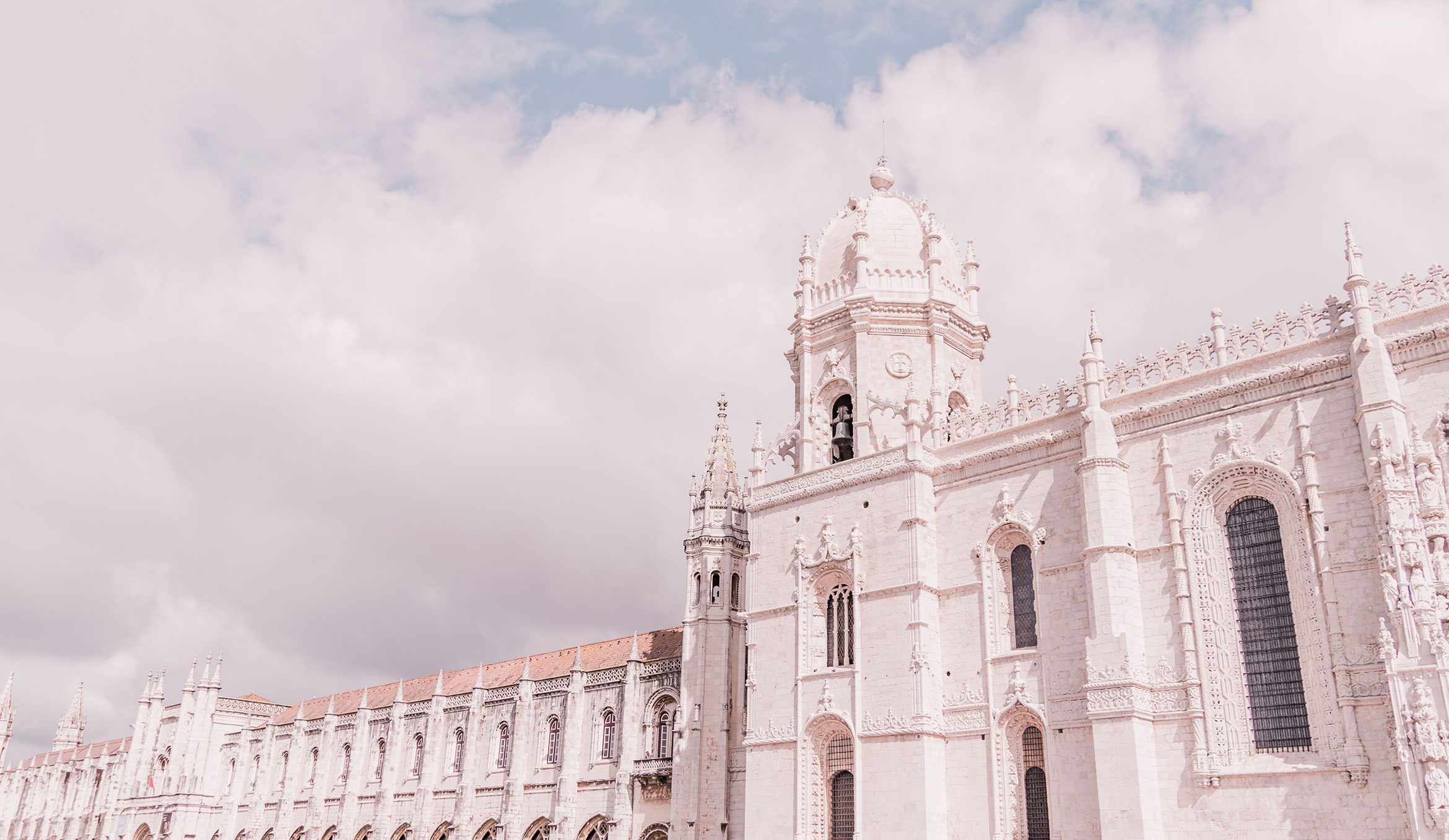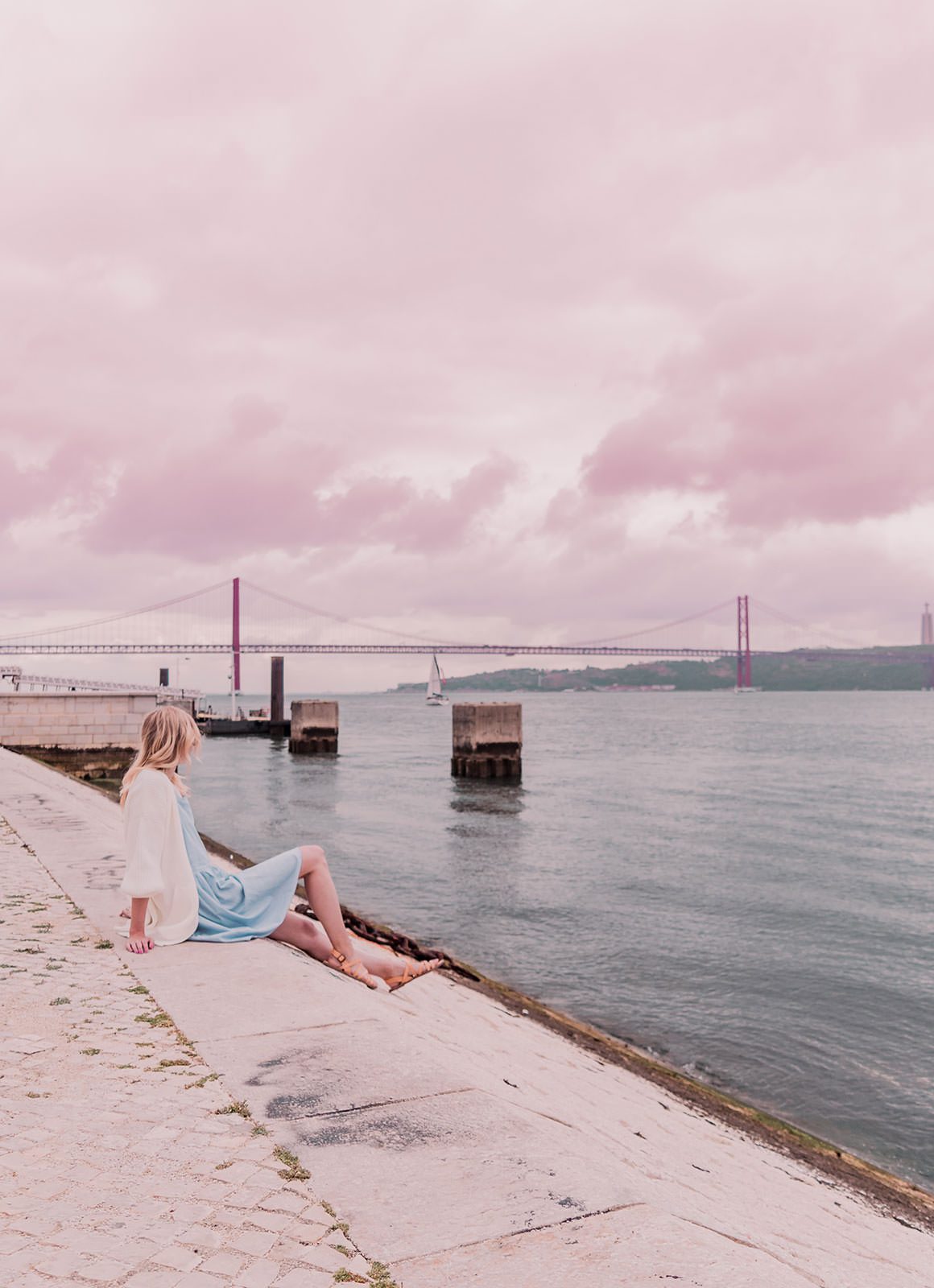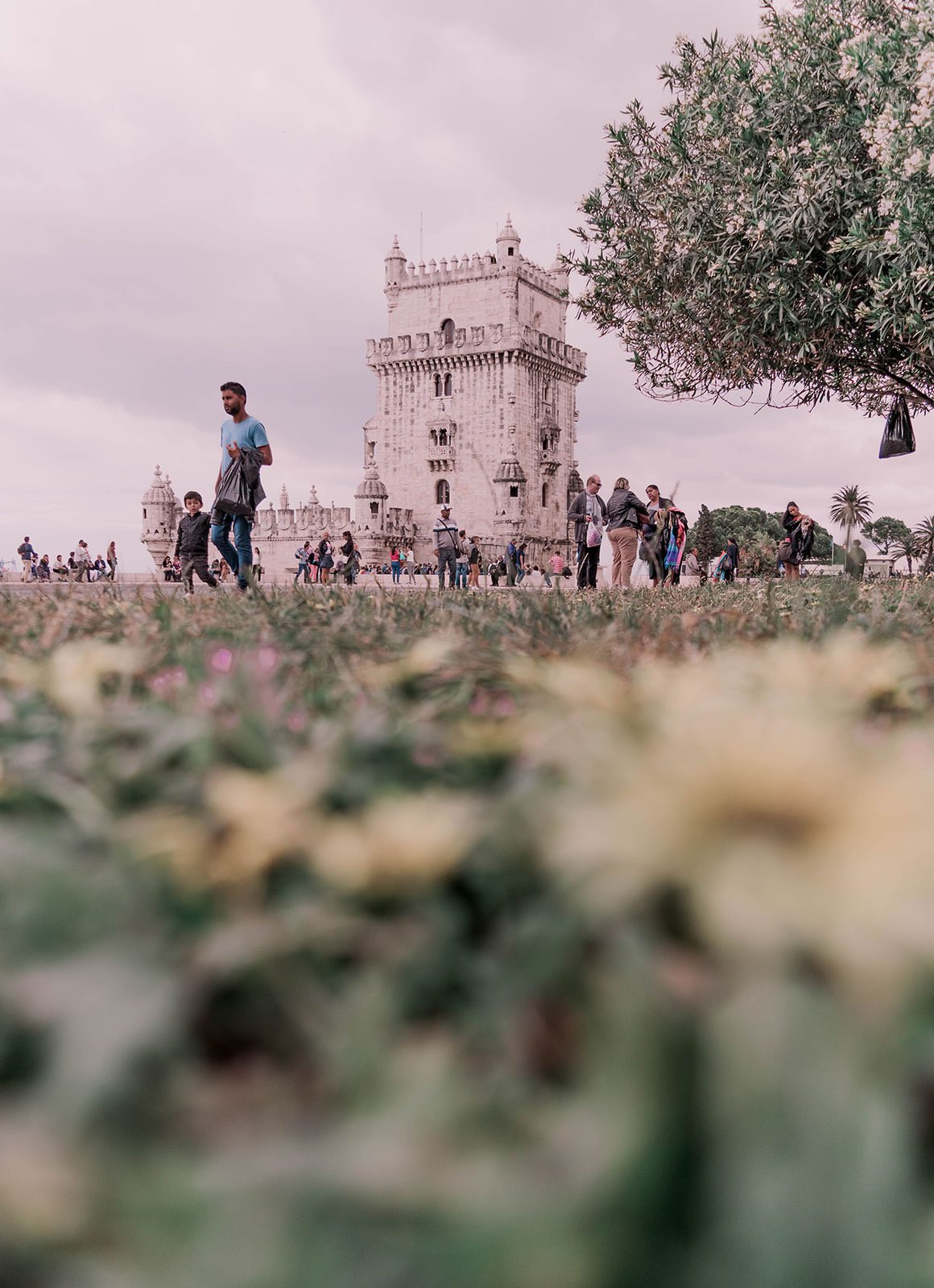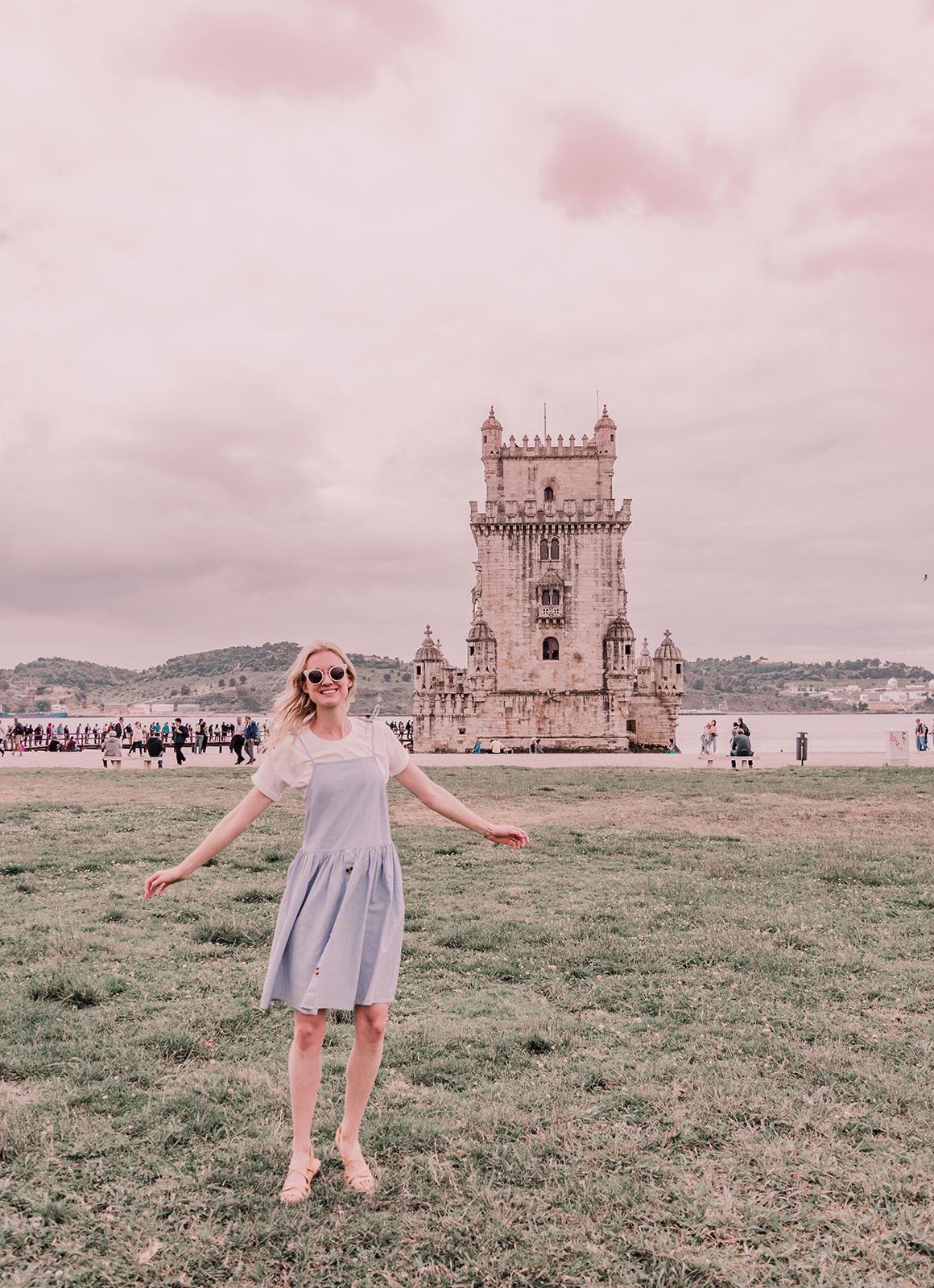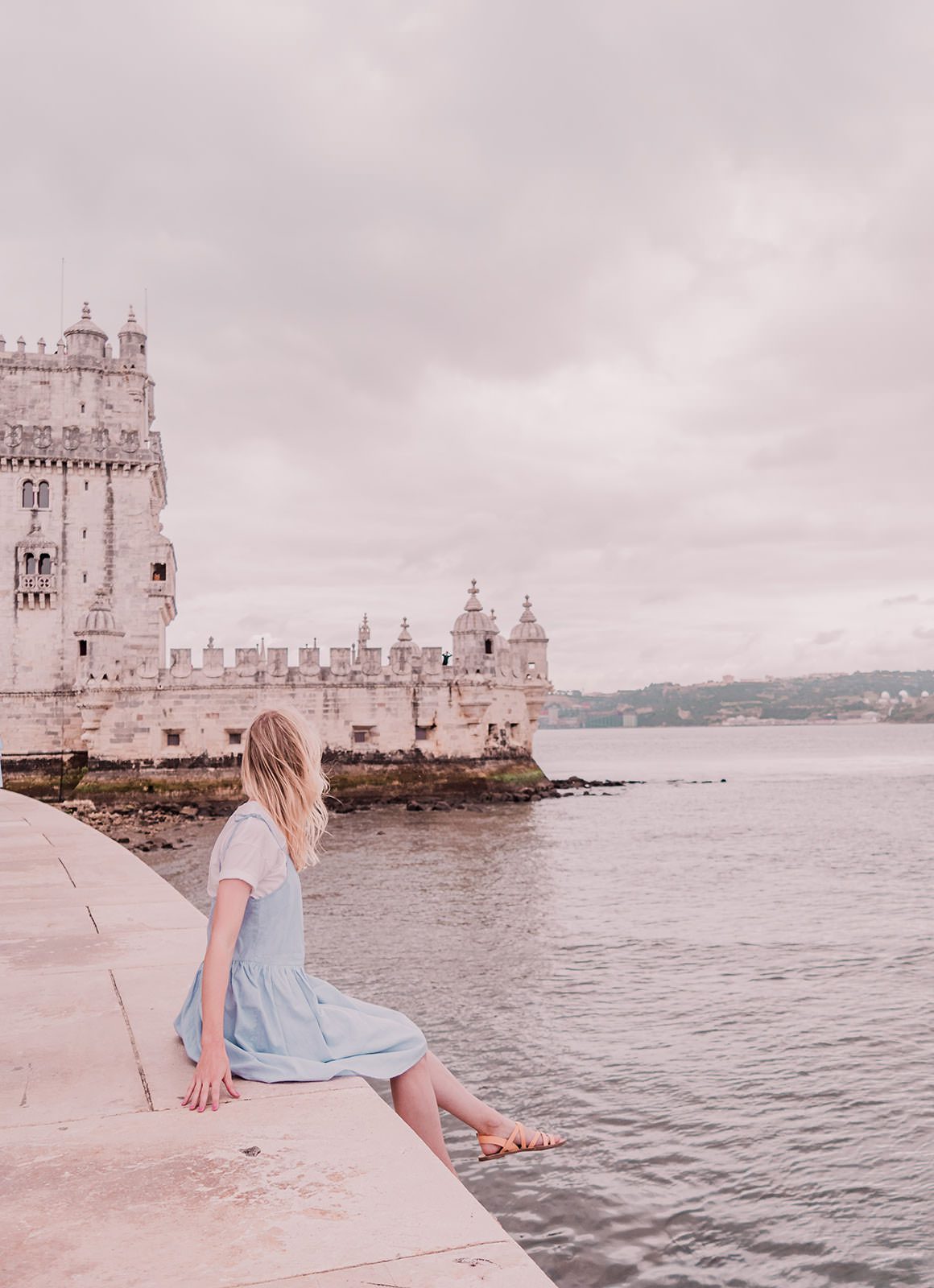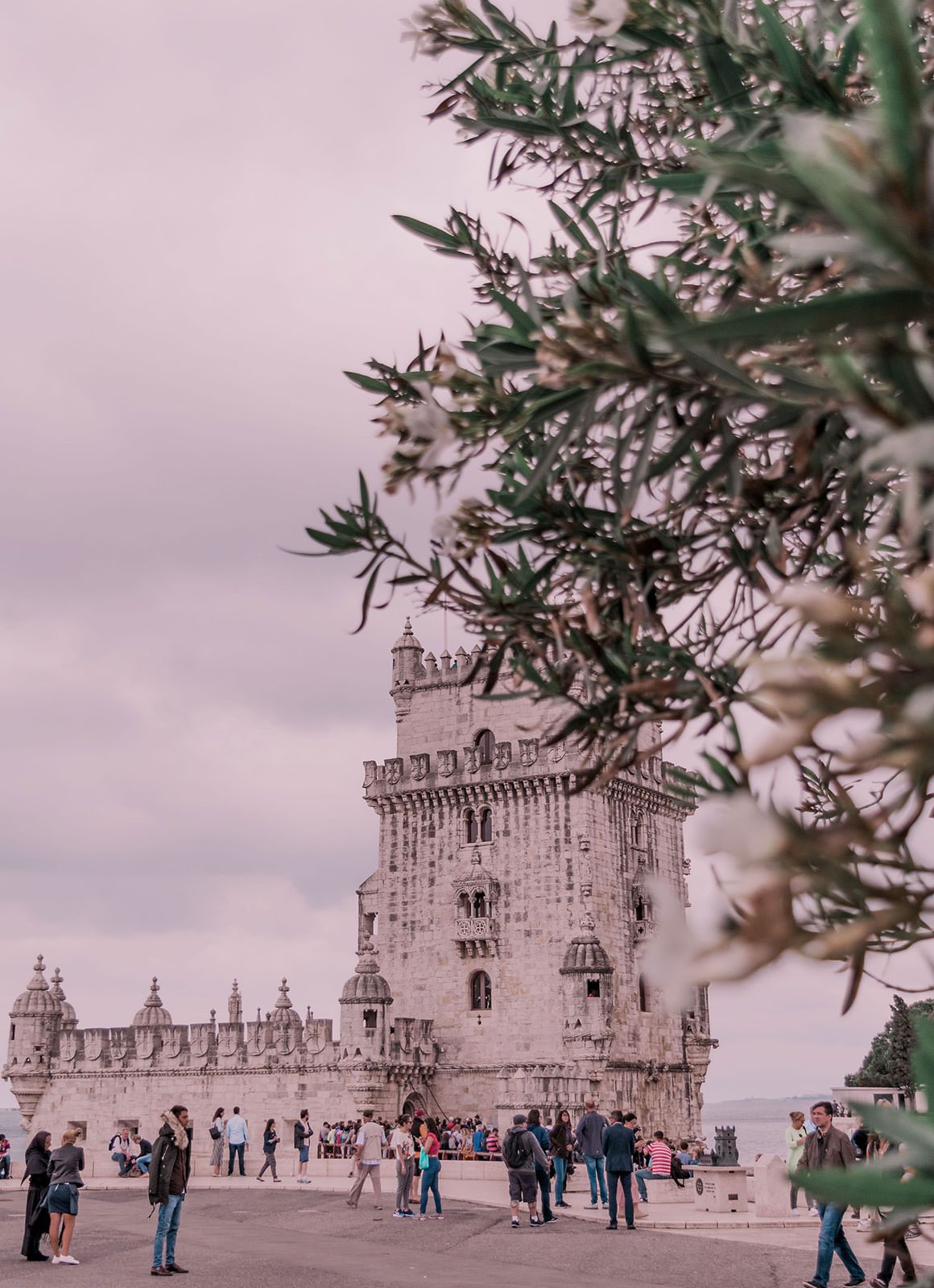 Sintra
Sintra was a place I was particularly excited to visit. A longtime royal sanctuary, the surrounding forest is full of villas and palaces. The jewel of Sintra is Pena Palace – a hilltop 19th century palace famous for it's whimsical and colourful design. Unfortunately another thing Sintra is well known for is rainy, foggy weather – which is sadly what we had the day we went. It was also very cold, and we had only packed summer clothes for the trip, so we weren't able to explore as much as we would have liked to. So I don't have as many tips as I normally would.
But it was still beautiful and now I have an excuse to go back again one day! One place that we did enjoy hanging out on the cold day we had was Café Saudade – a cosy little cafe with delicious food and cakes. Sintra is about half an hour from Lisbon by car or a one hour and a half journey on public transport.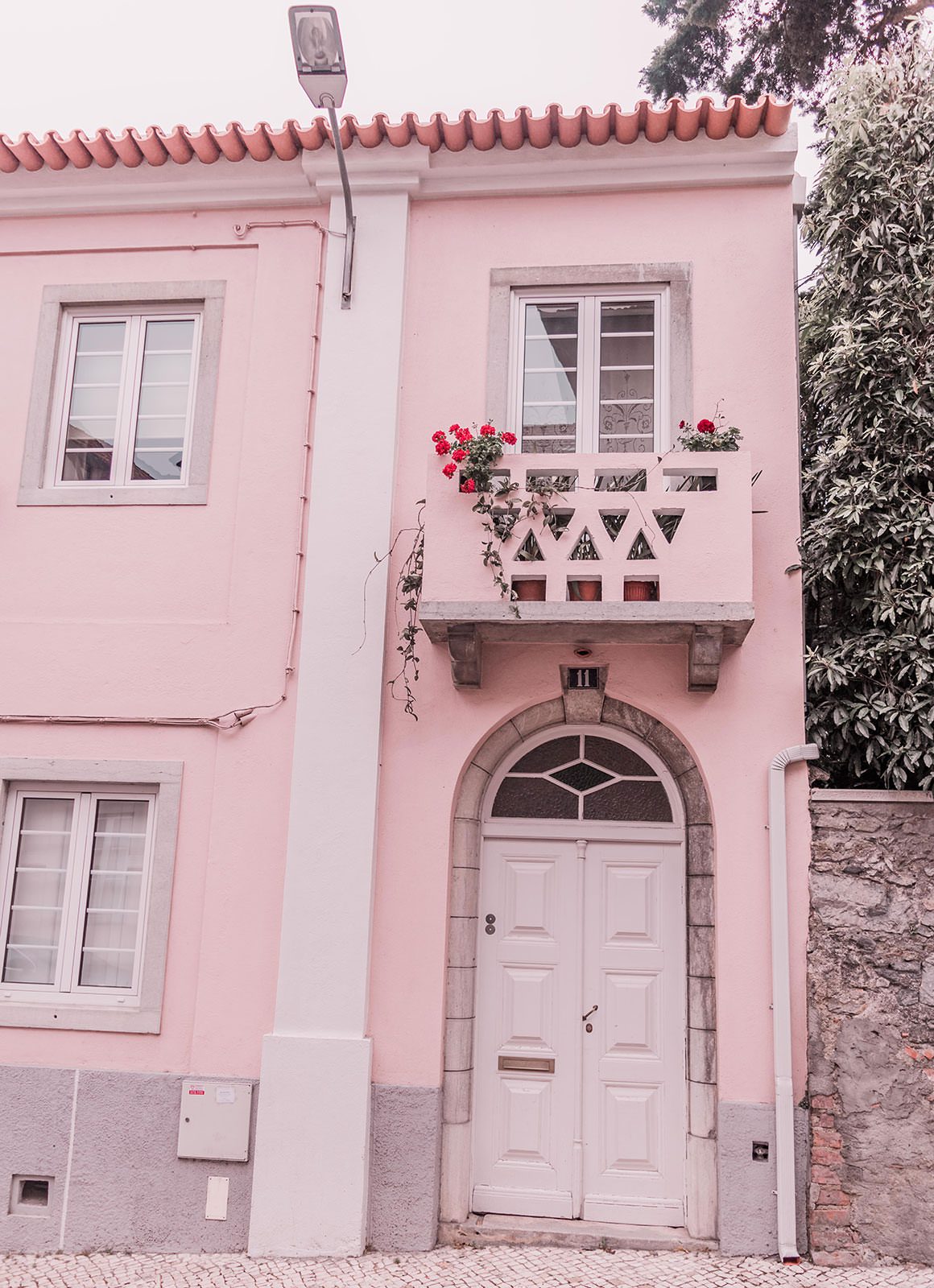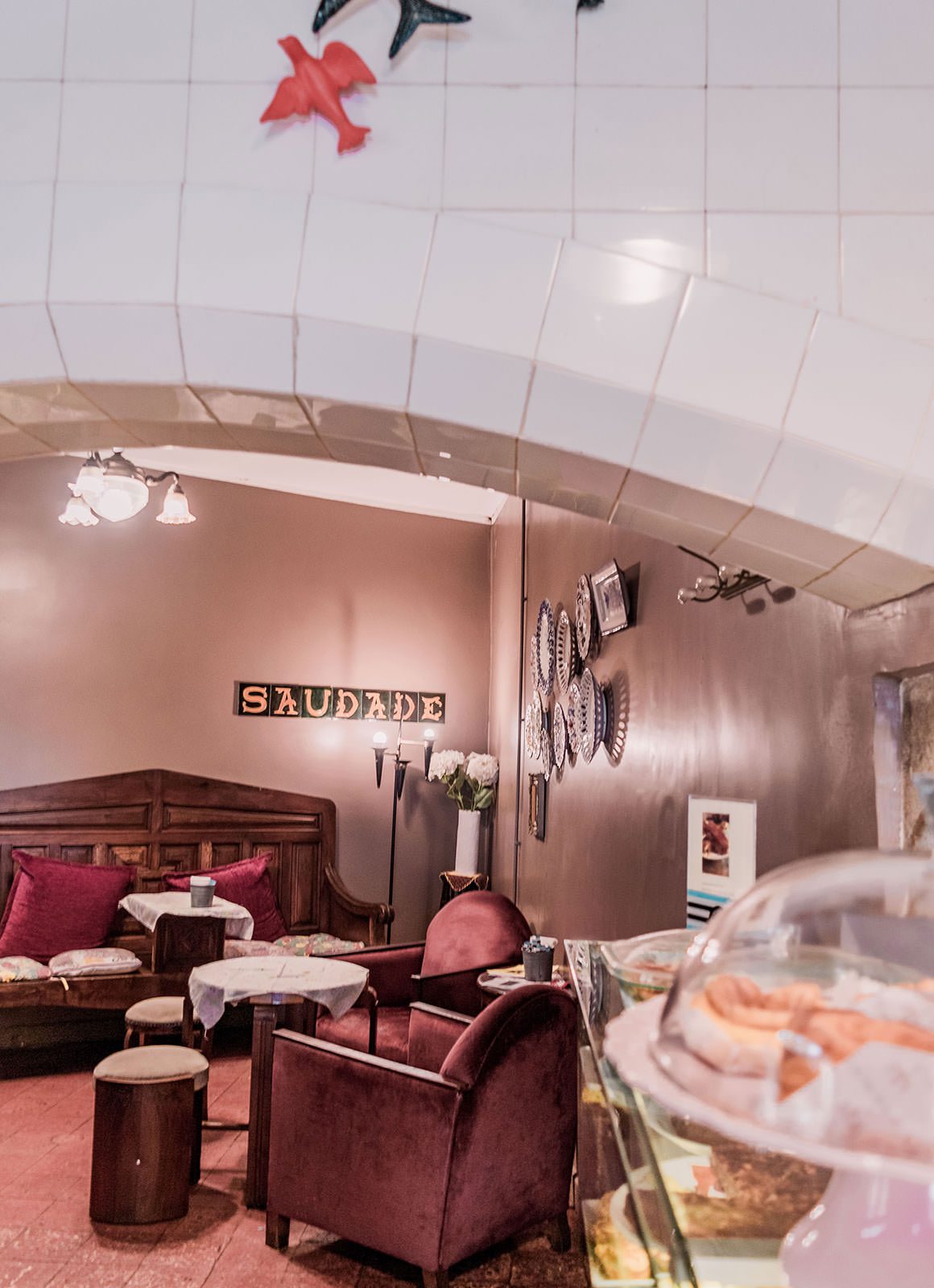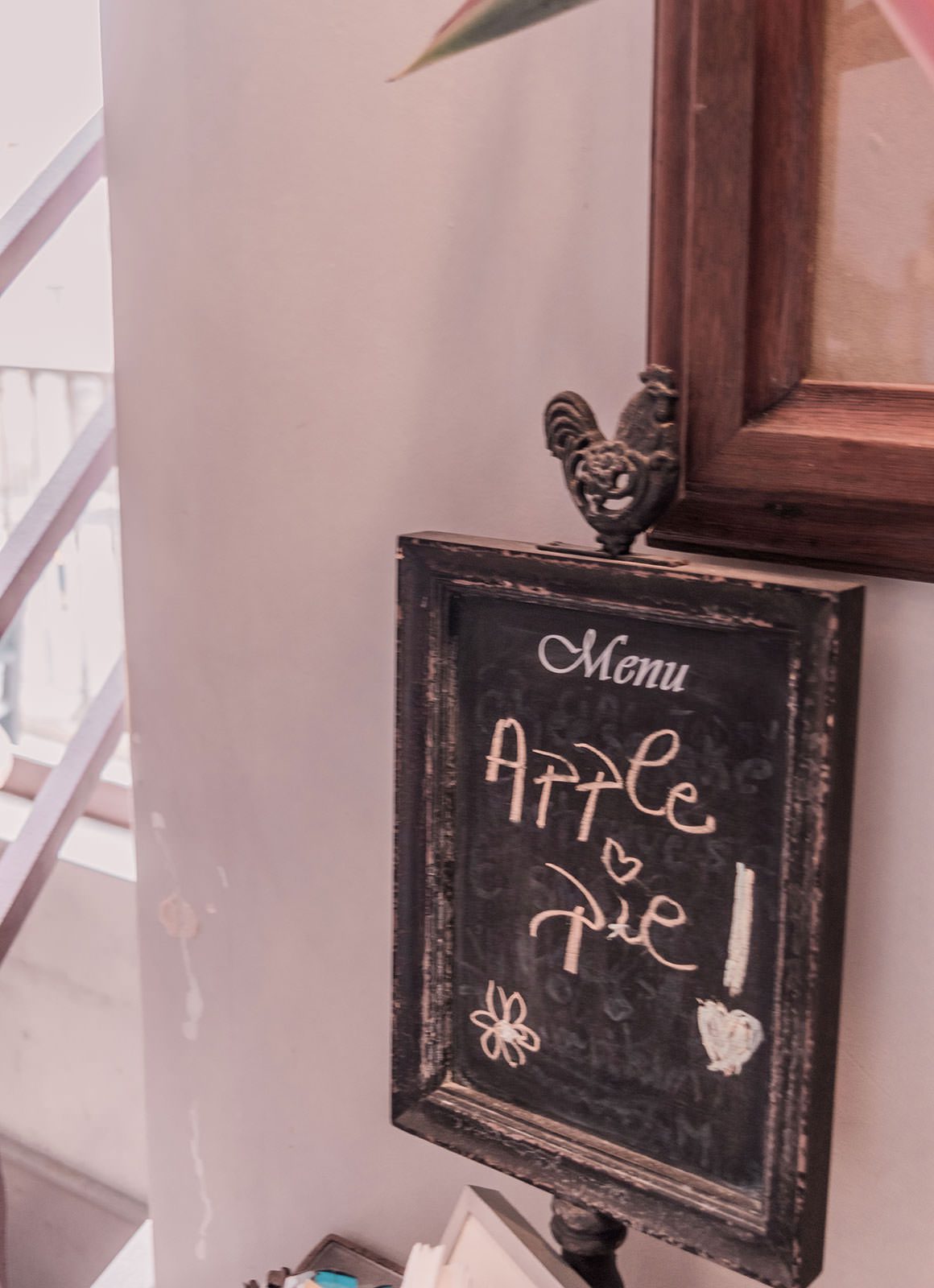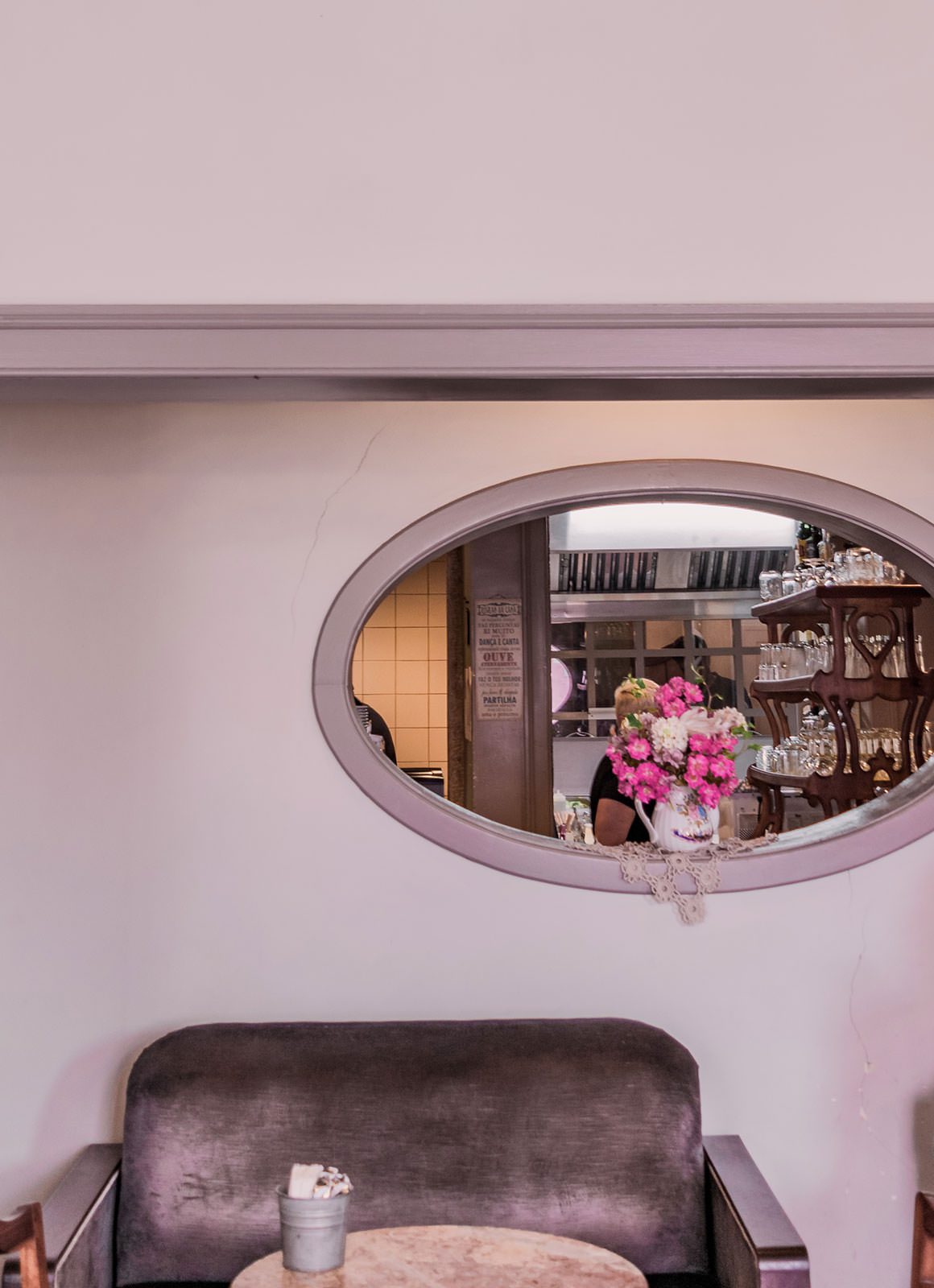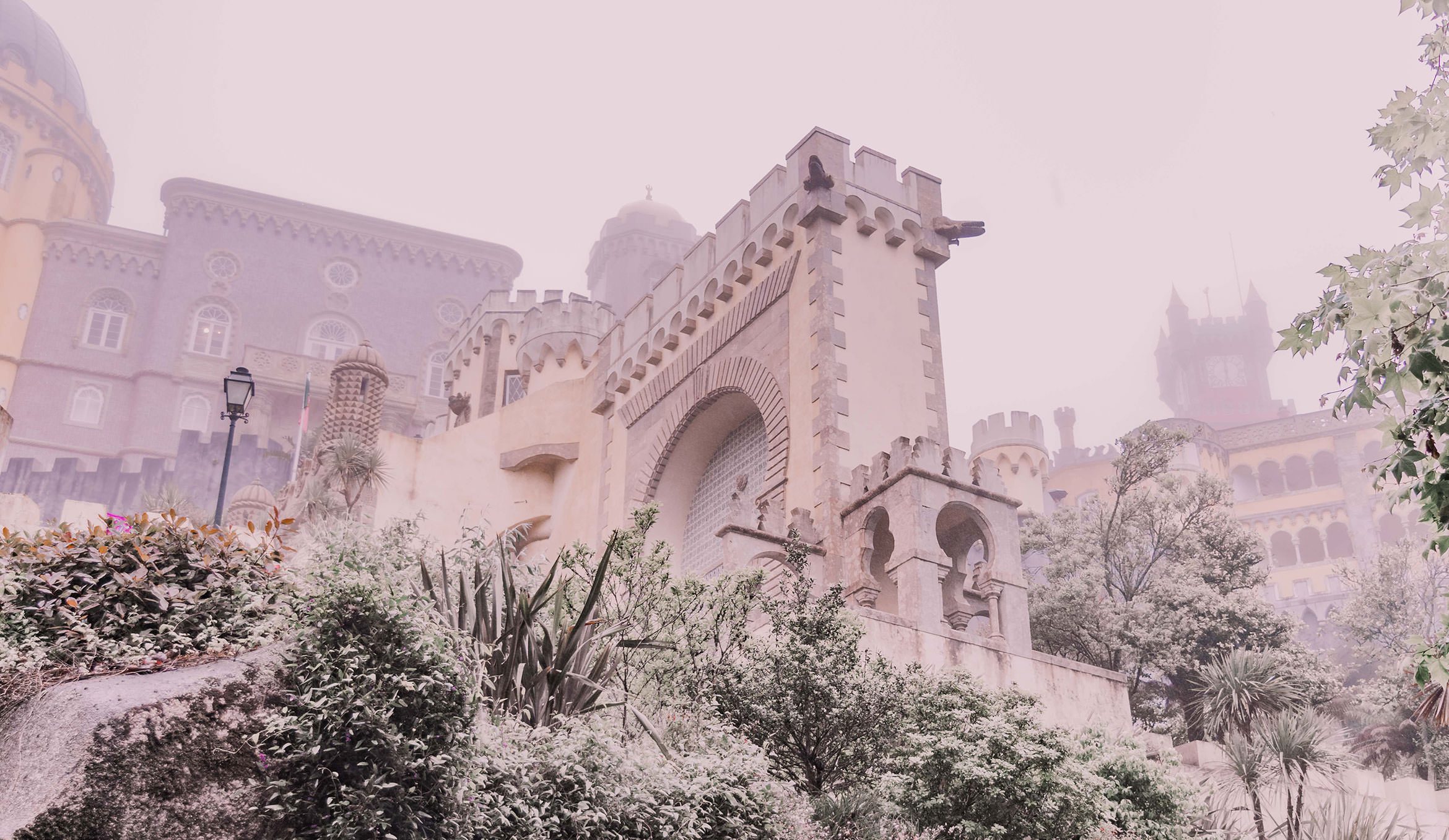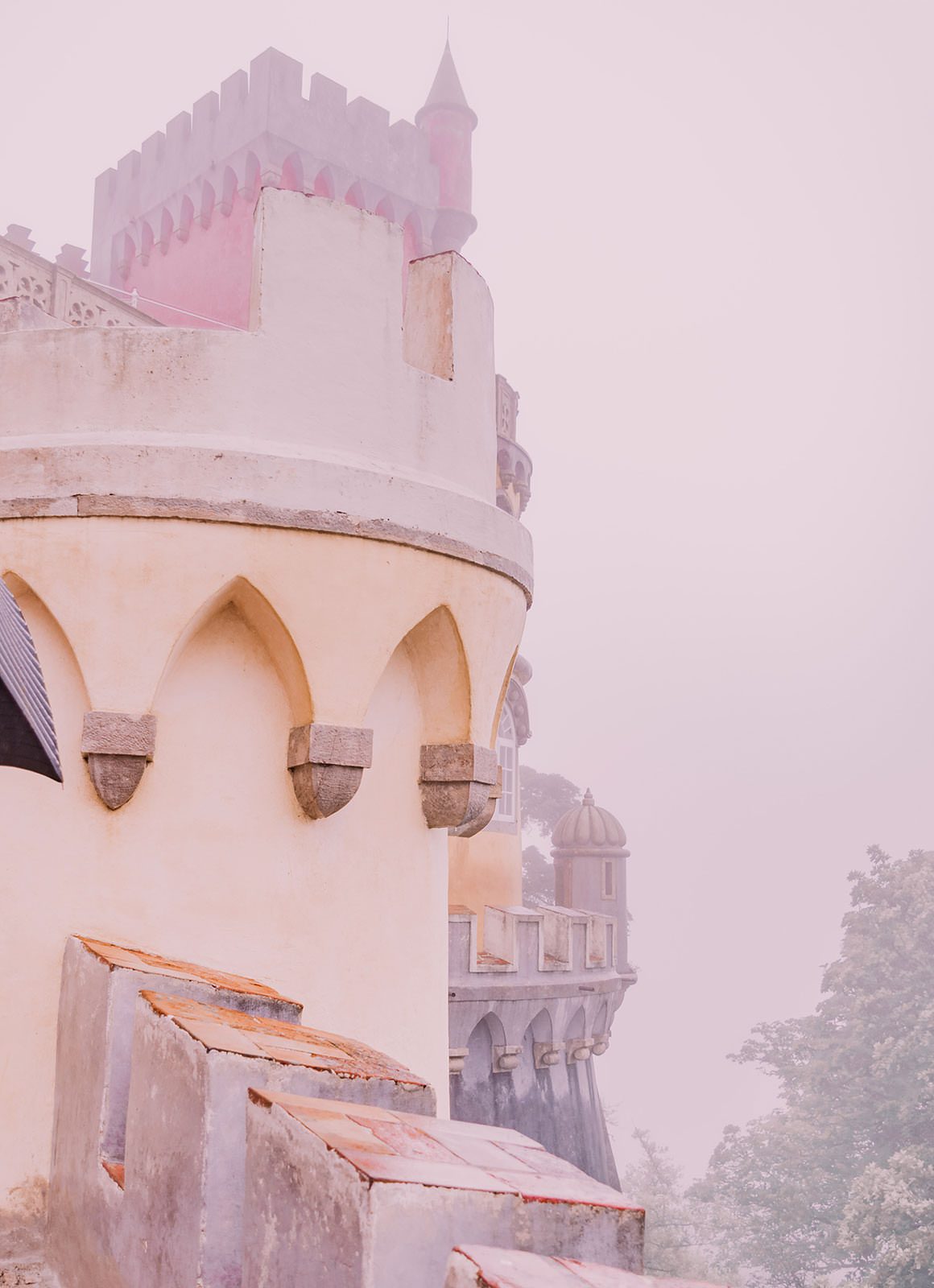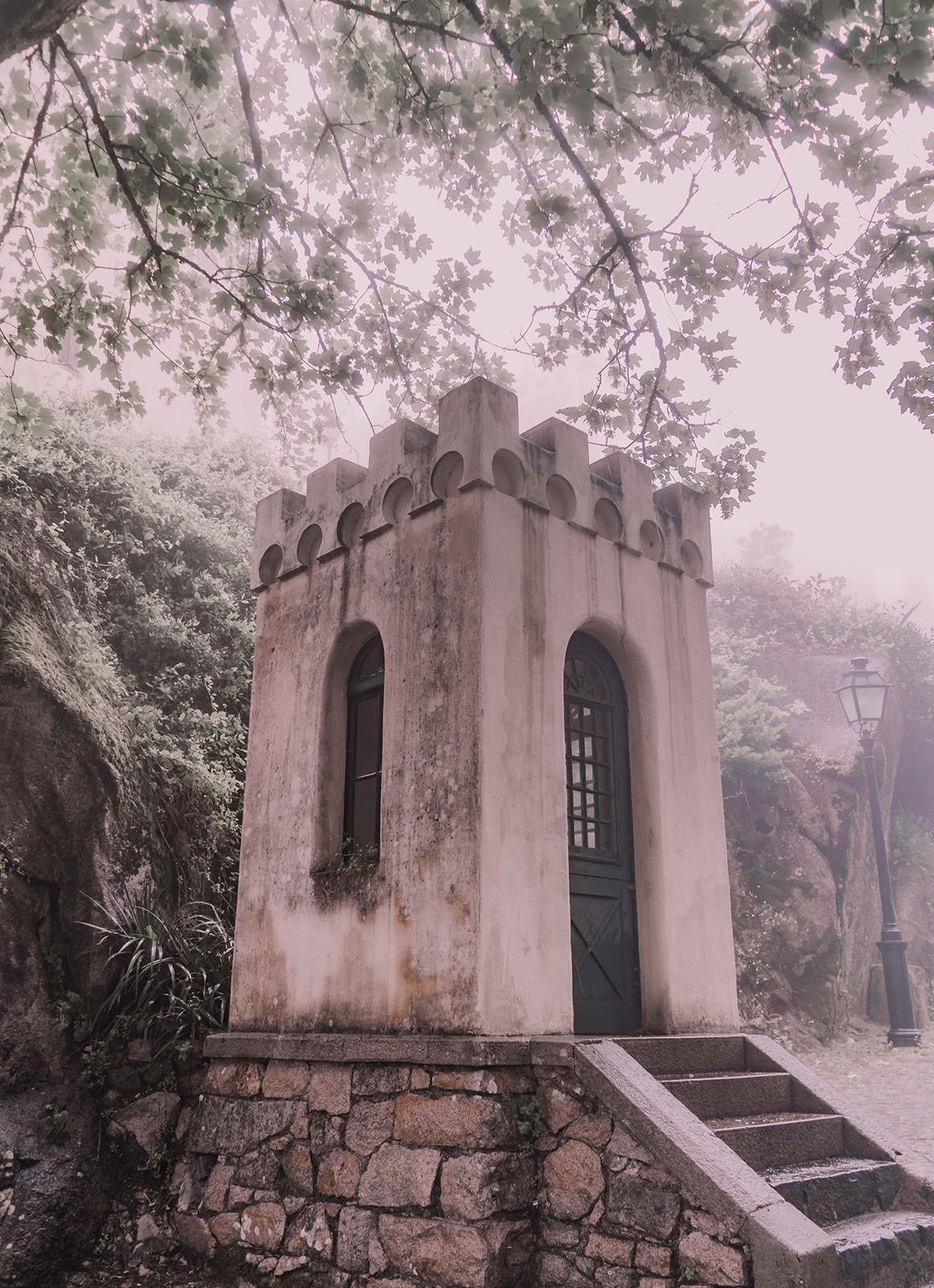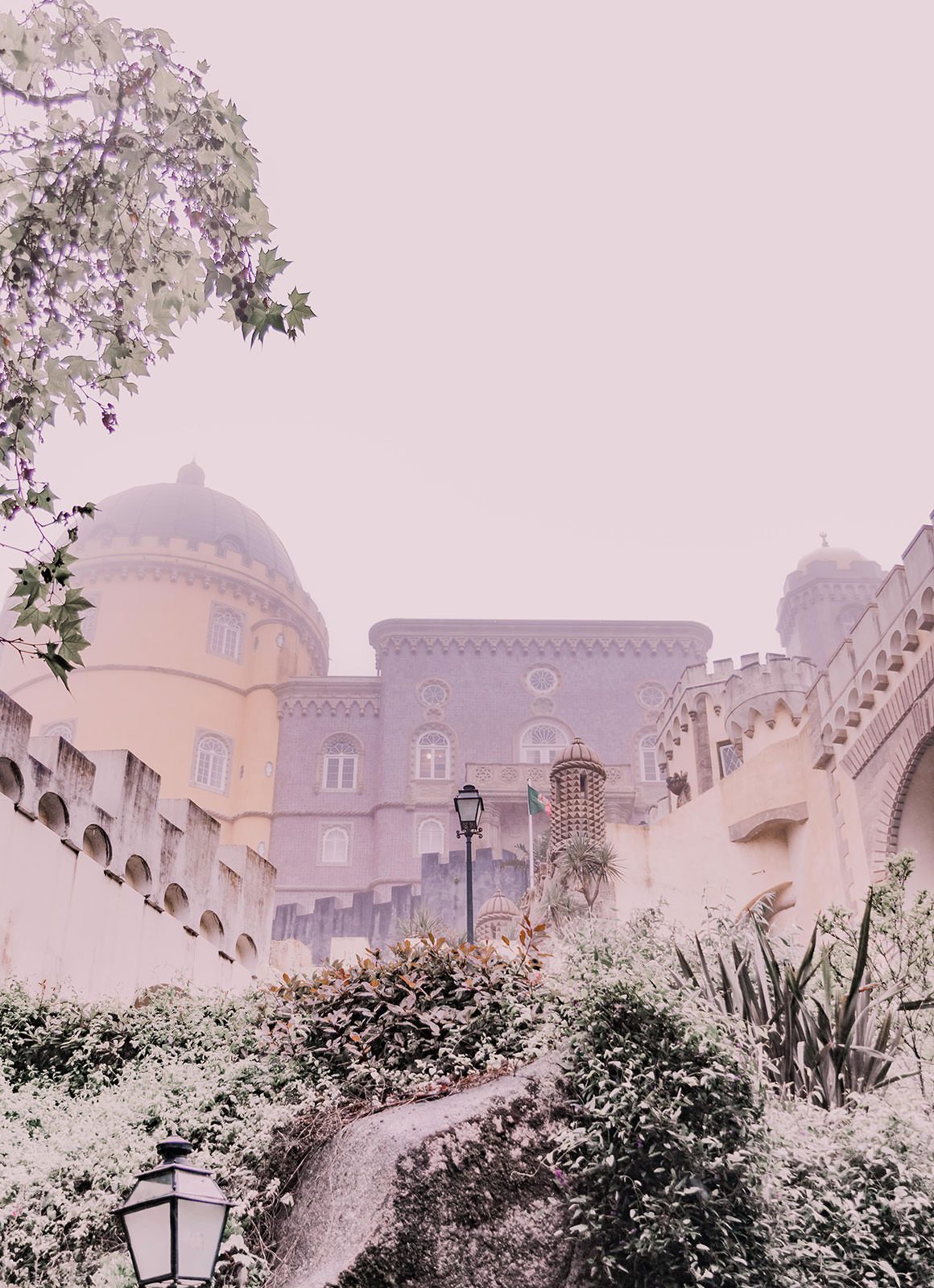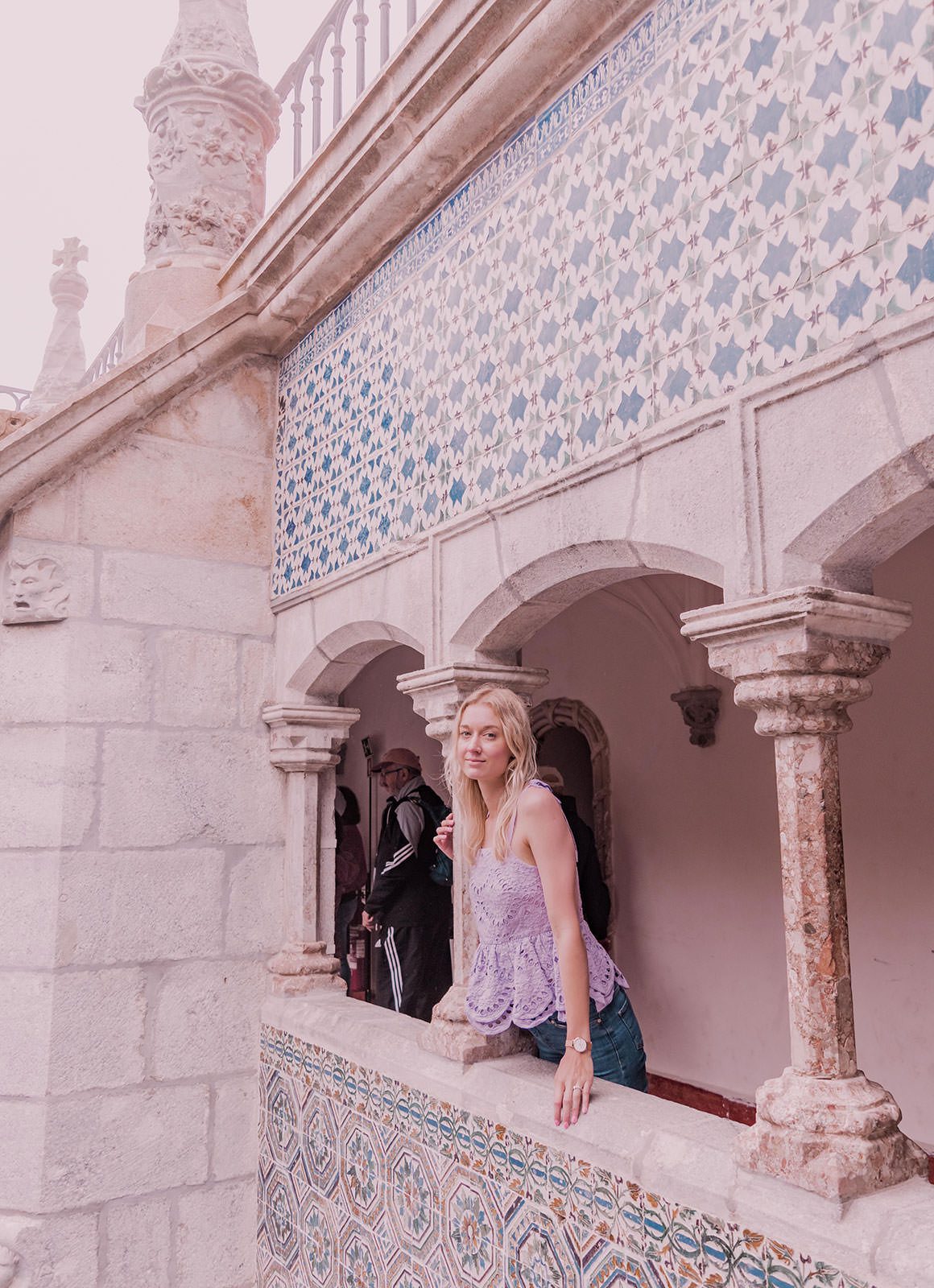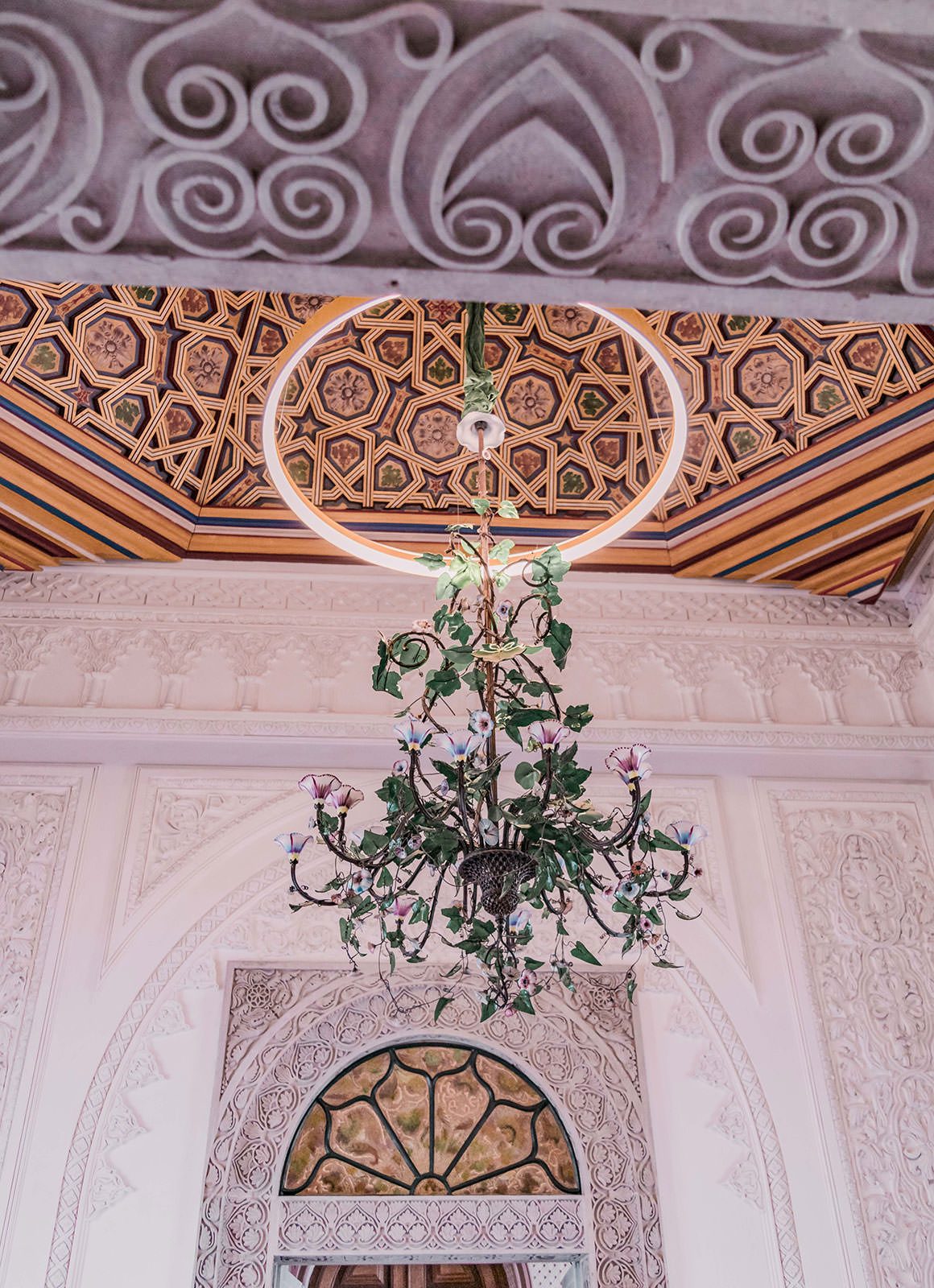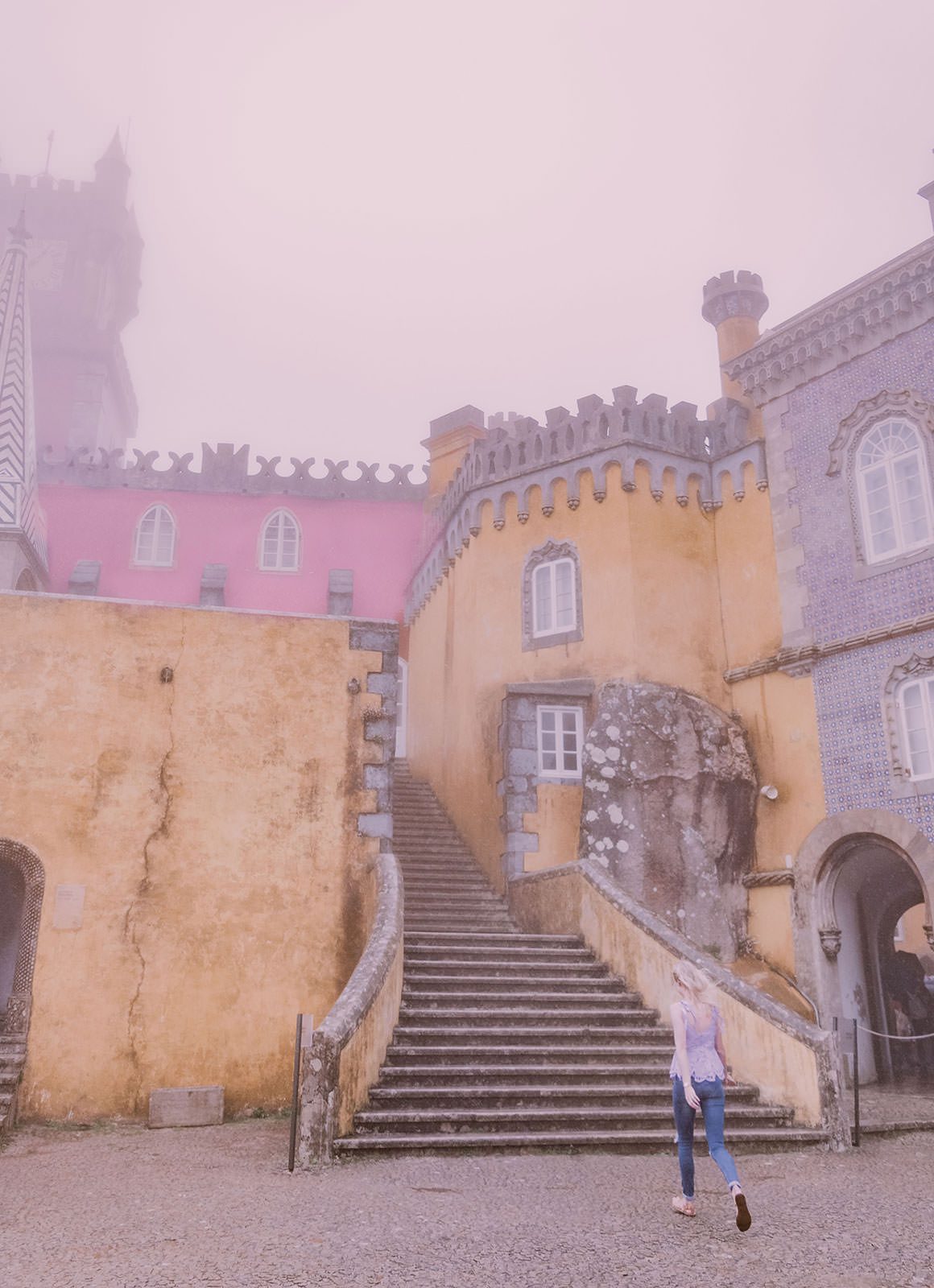 If you've been to Lisbon I'd love to hear if you have any other recommendations!
Big Love,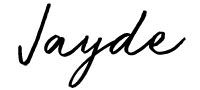 ---
WANT TO SEE EXACTLY WHAT I PACKED FOR THIS TRIP?
See everything I packed in my carry-on only suitcase here.
LIKE MY OUTFITS?
These outfits are from my Spring 18′ Capsule Wardrobe, you can shop these items and support Jayde Archives at the same time by using some of the affiliate links below:


---
If you loved this post I think you'll enjoy these too…
Spring Carry-on Only Wardrobe for Copenhagen / A Pretty Little Getaway in the Netherlands