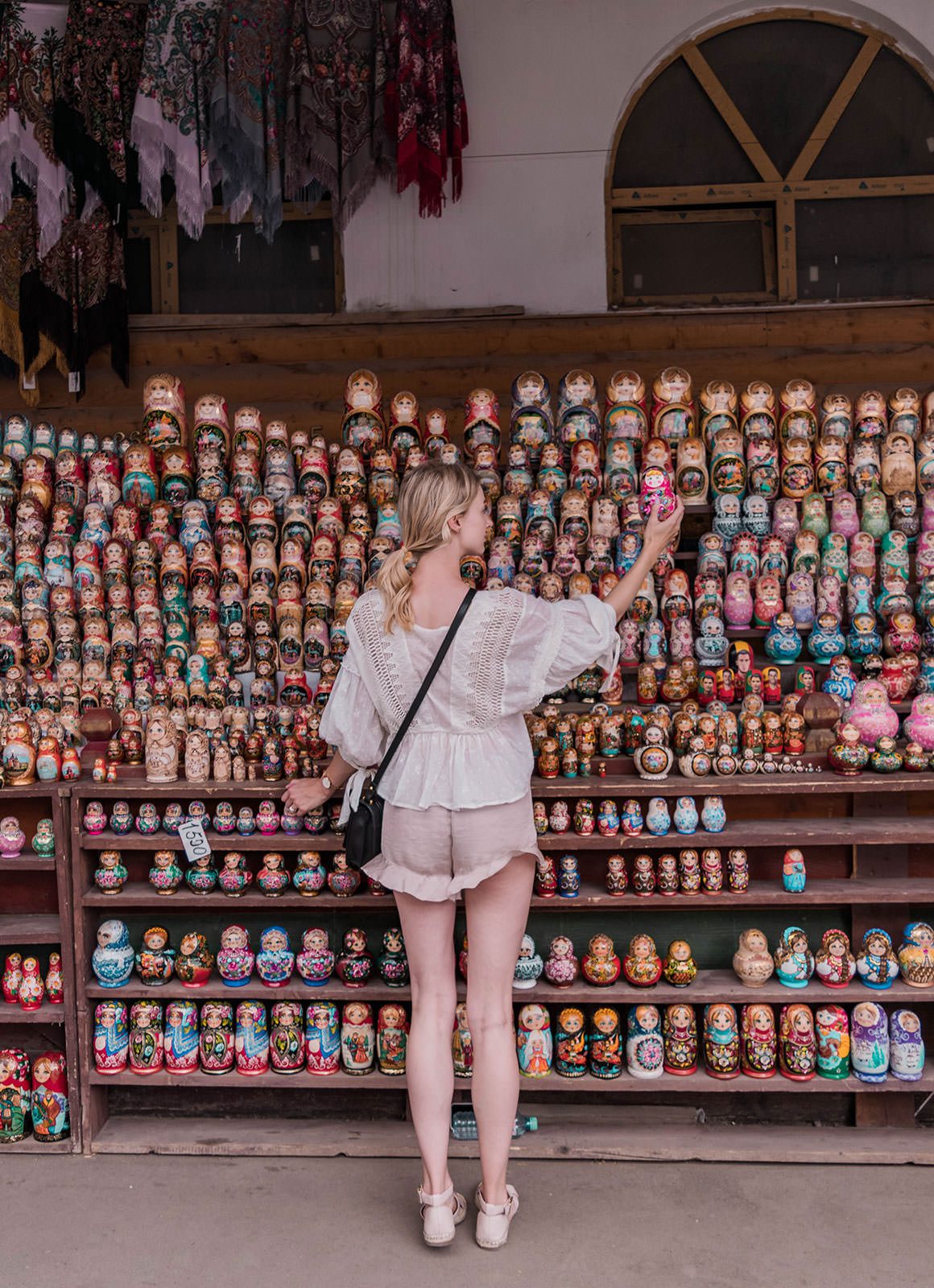 I'm going to be totally honest with you… Russia is never a place I've been particularly drawn to visit. I always thought it would be a cool place to see if I got through my top priority places. But boy oh boy am I glad that things turned out the way they did and we ended up going.
The reason we decided to book this trip was because Australia made it into the world cup. So we applied for tickets and made a deal, that if we were lucky enough to get allocated them we would make the most of it and see Moscow and Saint Petersburg while we were there. And what do you know? We got tickets!
Keep reading for my guide on the most magical places to visit in Moscow with lots of little tips along the way!
How long to Visit
We were in Moscow for three full days and found it enough time to see the main sights and do some exploring. But I would have loved one or two extra days to see a little bit more… it's such a big city, you could probably spend a week here and not get bored.
Where to Stay
Because our visit coincided with the World Cup, there were limited options and it was quite expensive (Moscow is generally more expensive than Saint Petersburg). So we booked an Airbnb which was about 20 mins drive from Red Square. If I was to recommend somewhere more central I would say close to Red Square – but also remember Moscow is a huge city so you're never going to be close to everything.
One thing to keep in mind when staying at Airbnbs is that you are required to register where you are staying with the police within 7 days of arriving. You can find more detailed information here. So if you are booking an Airbnb make sure your host is happy to help you with the registration before you commit. Our host did say that they would help us, however upon arrival it all got a bit confusing and they didn't end up doing it. They said that it wasn't actually required – we are still not sure if that was the case. However, because we were only staying there for 3 nights we were happy just to make sure our registration was done by the next hotel (hotels all do this for you automatically, it is just Airbnbs that you need to be careful with).
How to get Around
Staying 20 mins away from Red Square wasn't a problem because Uber is so so cheap to use that we pretty much used it to get anywhere! I think the 20 minute trip was less than $5. The Metro system is also really cheap and easy to use!
Language
We found that there wasn't a lot of english spoken and in most places the signage was all in Russian. But the locals were very helpful and used their Google Translate whenever they could! So one thing to make sure you do before you go is to download Russian translations so you can use it offline if you don't have data.
The Most Magical Places to see in Moscow
Red Square for some Culture
If there is one place you've probably already seen pictures of or heard about in Moscow it would have to be Red Square. The main square in the city, which is home to The Kremlin, St Basil's Catheral and the famous GUM department store. You could easily spend a whole day wondering around and seeing everything in and around Red Square, so below I've listed some of my favourites! Also a little tip if you want to go inside cathedrals, some of them are orthodox and require women to cover their heads so pack a little scarf for the day just incase.
Best spots to see in Red Square
Kazan Cathedral: Dating back to the 1600's this pink turquoise and gold cathedral is pretty both inside and out. It's free to enter and has one of the most beautiful doorways I've ever seen inside. You'll have to go and see for yourself as you aren't allowed to take photos inside!

Saint Basil's Cathedral: The iconic, candy-coloured cathedral (and the place I was most excited to see in Red Square), was built in the 1500's and operated as a church until the Soviet era. Now it is a museum, and while the outside is fun and colourful, we heard from a number of people the inside is pretty boring. If you want to get a photo in front of the cathedral before the crowds arrive I would suggest getting there before 10am.
Former City Hall: This giant red building is hard to miss, and reminded me of a real life gingerbread house. It used to be Moscow City Hall but now it exhibits collections from the State Historical Museum. We didn't go inside but loved admiring it from the outside.
Alexander Garden: One of the first public gardens in Moscow, I loved wandering around the colourful garden beds! Although we did randomly get kicked out (with everyone else), when the police decided to close it. We aren't sure why, but we've heard that closures in public places like this are quite common – so don't be too shocked if you have a police car chasing you and yelling into a mega-phone while you are trying to take a photo (yes… that was us).
GUM Department Store: A main department store of the former Soviet Union, GUM is now a luxury shopping centre. I wish we had more time here to wonder around but am grateful we realised that it's also the spot to get a Soviet ice-cream. Yes – this is a thing. The Soviet Union had national standards for ice-cream, which were considered some of the strictest in the world and are responsible for the unique taste of Soviet ice-cream. GUM is now one of the few places in Russia where you can buy this ice-cream which is still made to the exact recipe of 1941. So go buy an ice-cream and do some window shopping in this gorgeous glass ceilinged building.
The Kremlin: The Kremlin is made up of five palaces, four cathedrals a tower and an enclosing wall. You do need to buy a ticket to get in and it is pretty confusing. The lines to buy tickets get really really long but we found a sneaky little shortcut. If you arrive so you are there at the ticket office before the opening time of 10am, and you go inside the ticket building, you will see about three automatic ticket machines. Not many people know about them so they stand in the long line out the door. But you can buy tickets at these machines too. We just got the general entry (which was 500 rubles) and that got us inside the wall and also inside the cathedrals. You can buy different types of tickets to see different areas, but again it was very confusing and we were just happy to get in at all!
Cathedral of Christ the Saviour: This pretty gold domed cathedral is a short walk from the main are in Red Square and was perfect to see at sunset! It's also a really beautiful view with the cathedral set against modern buildings in the background.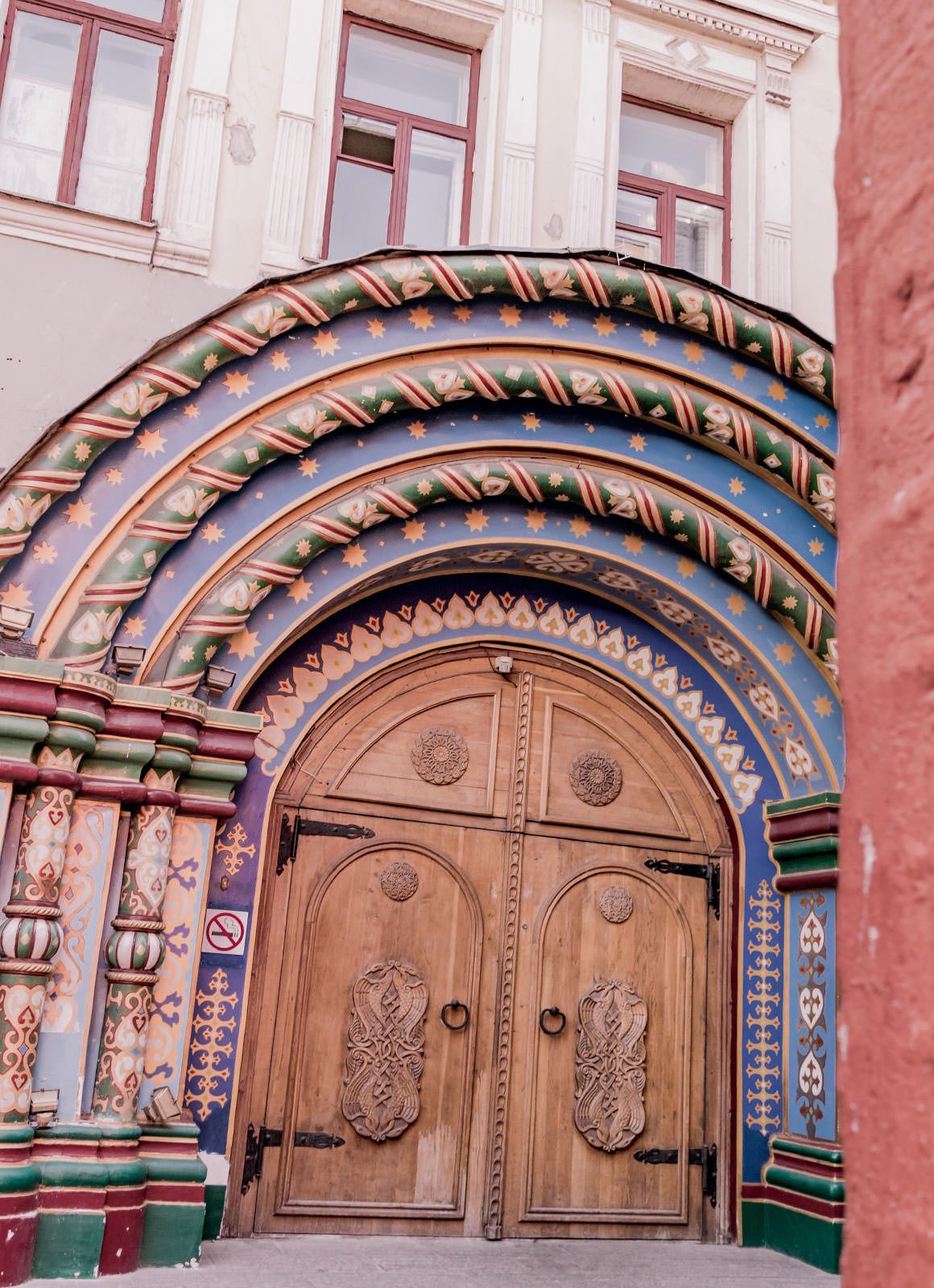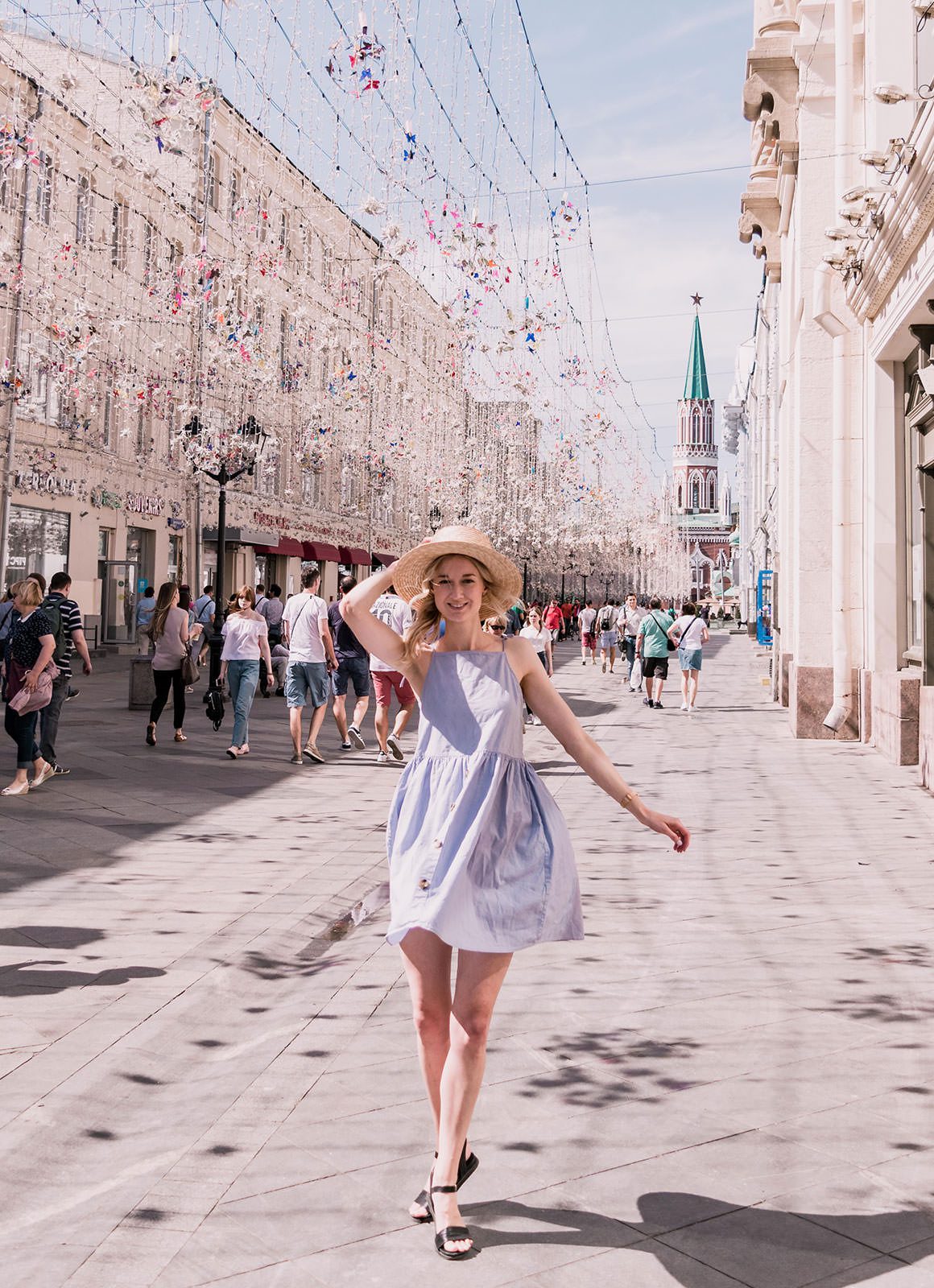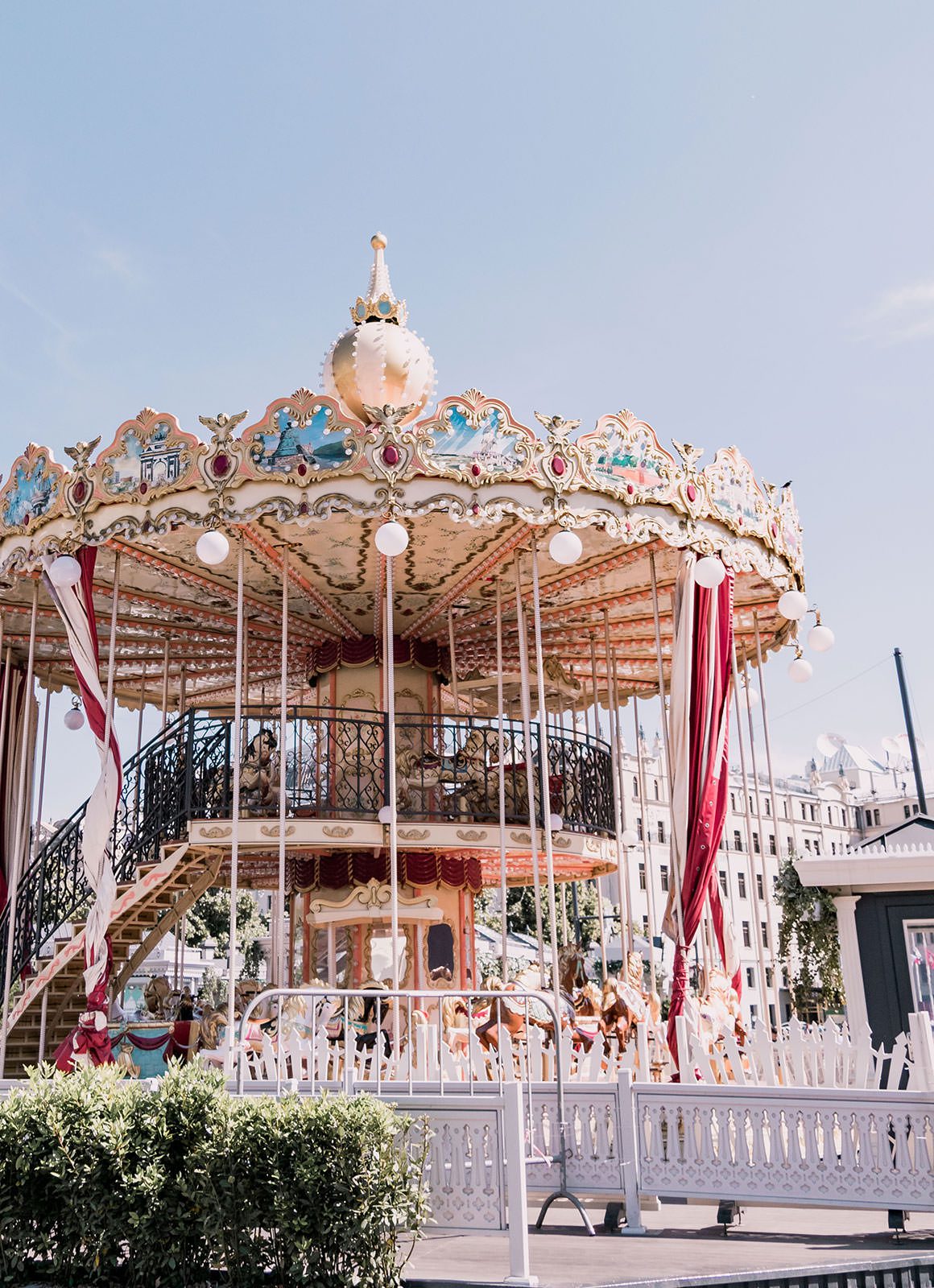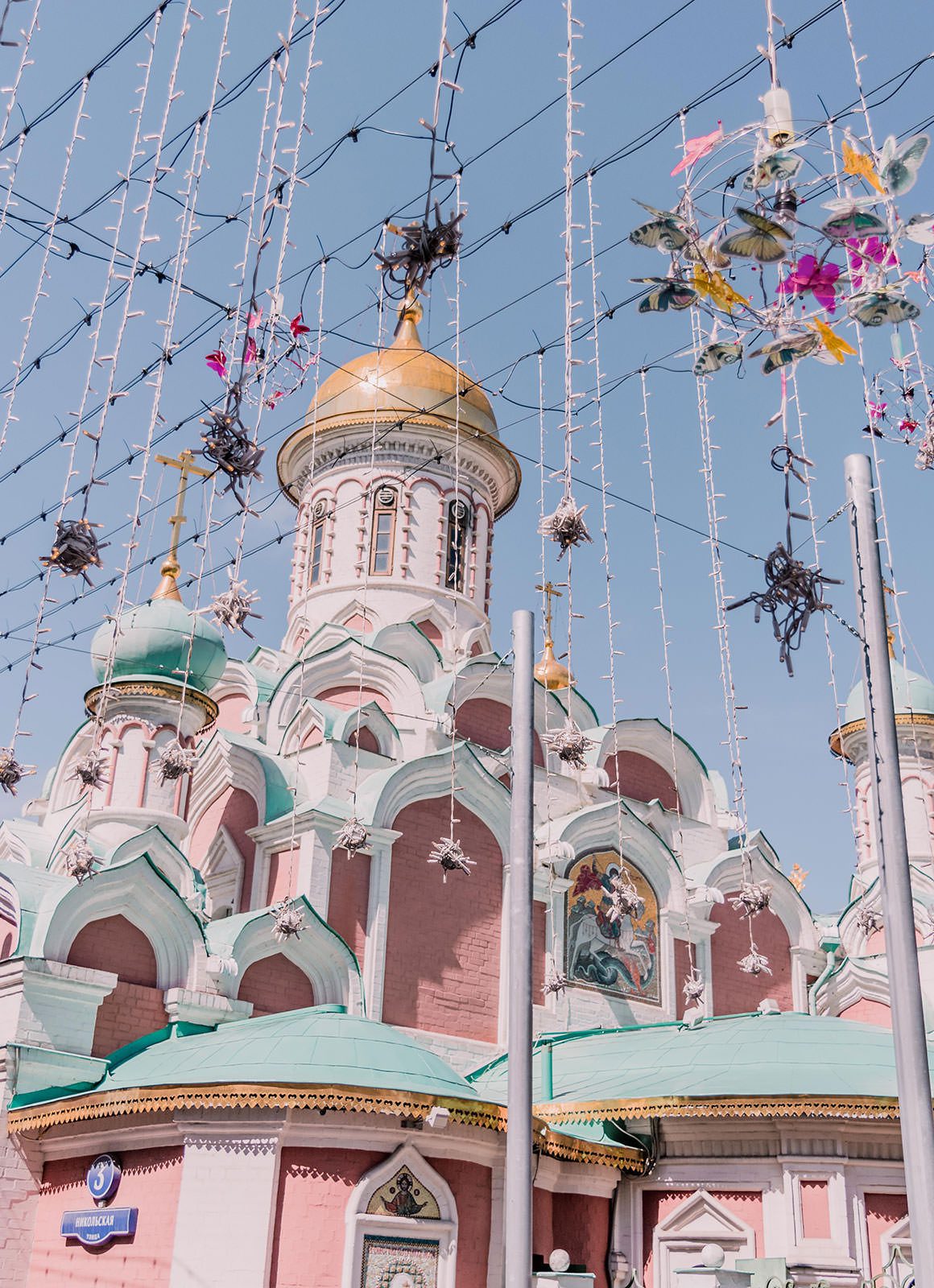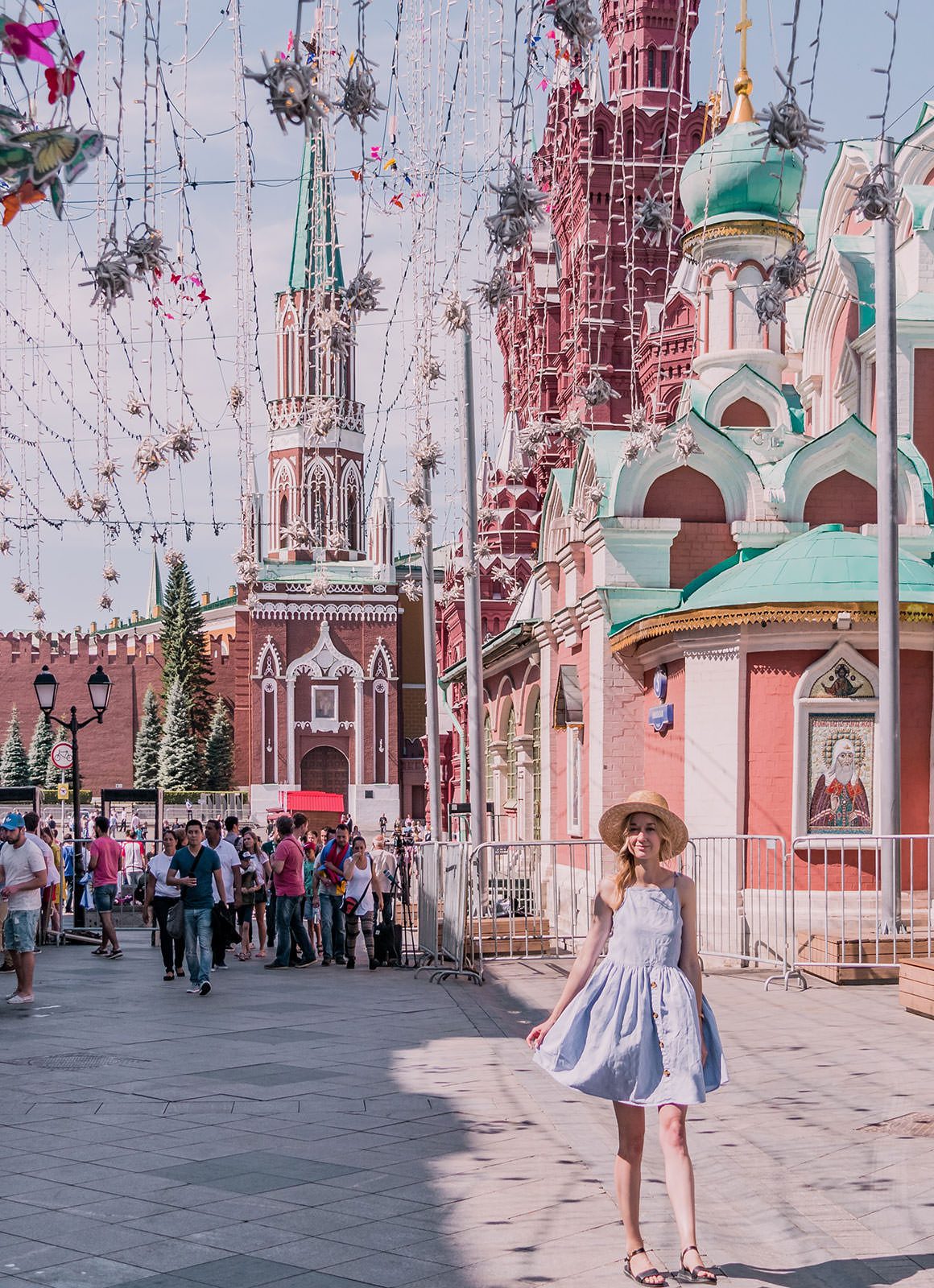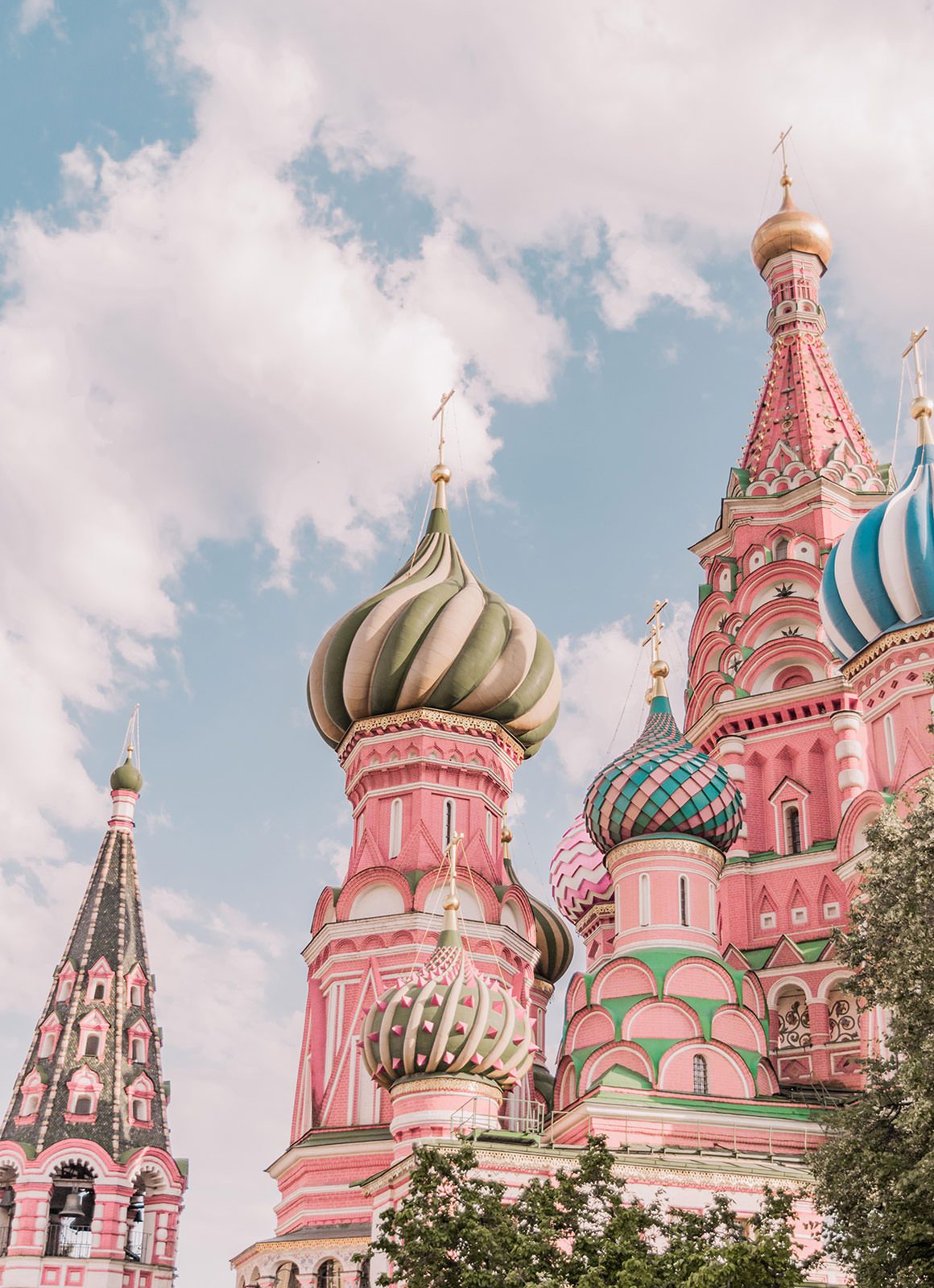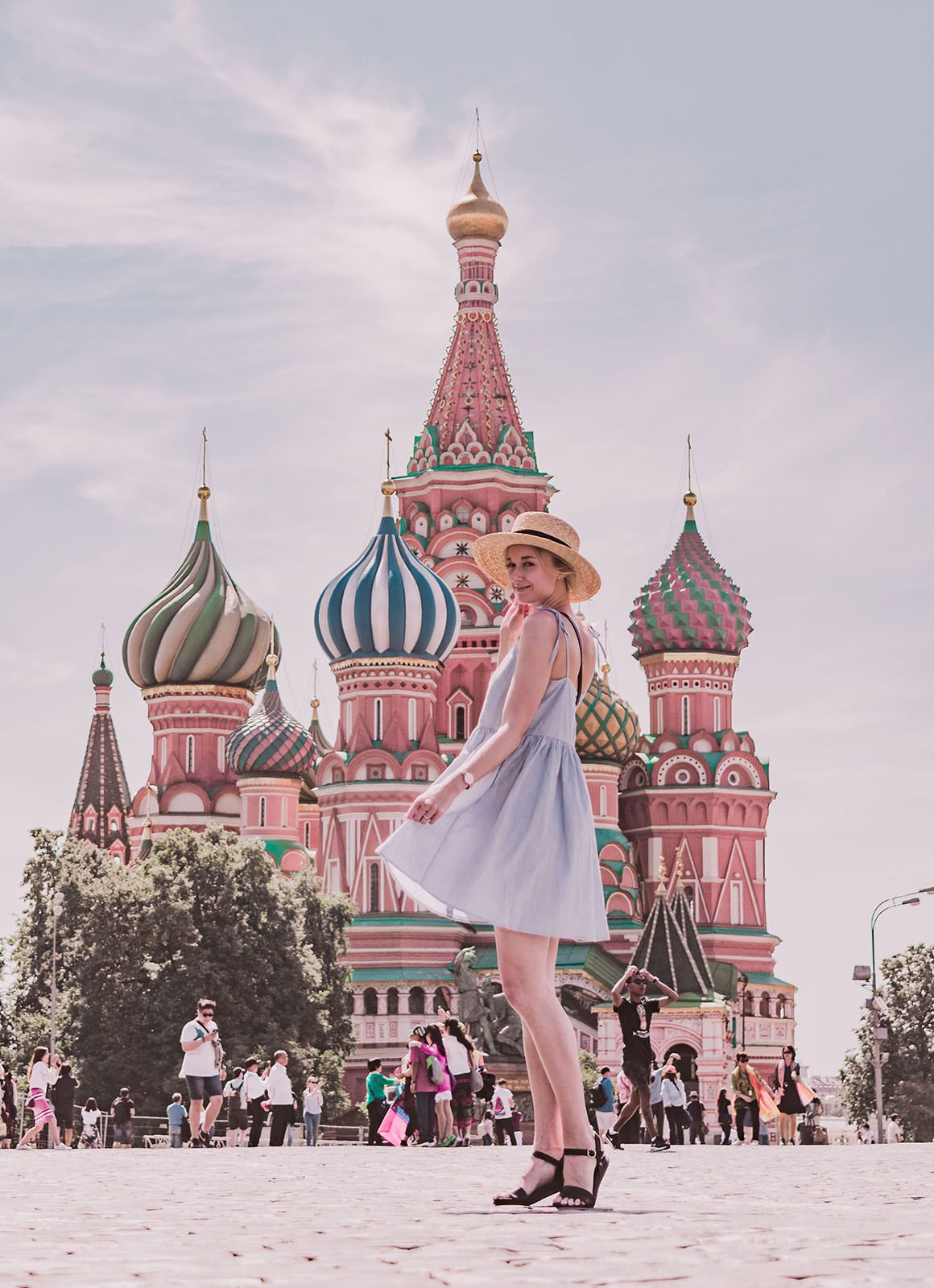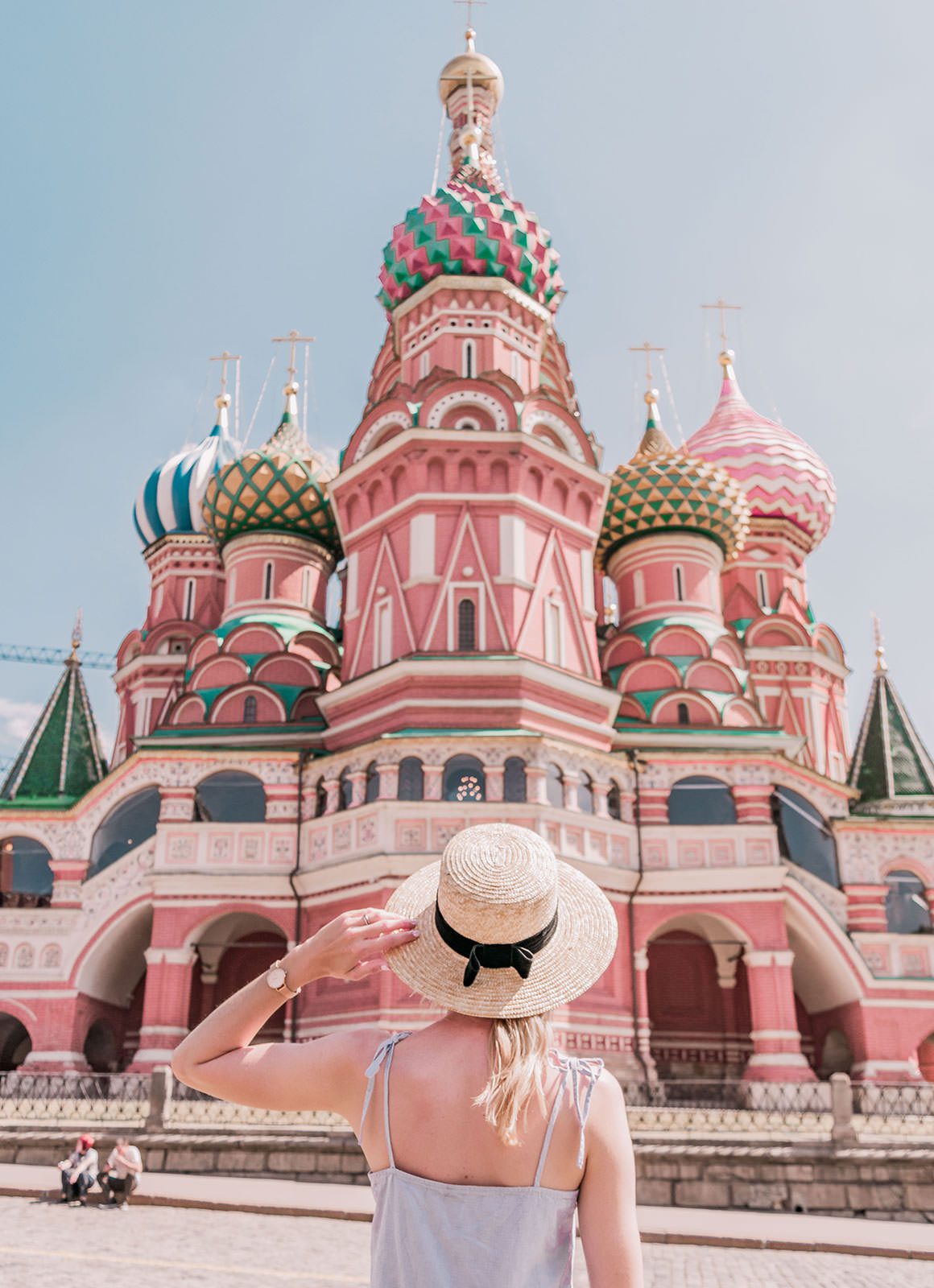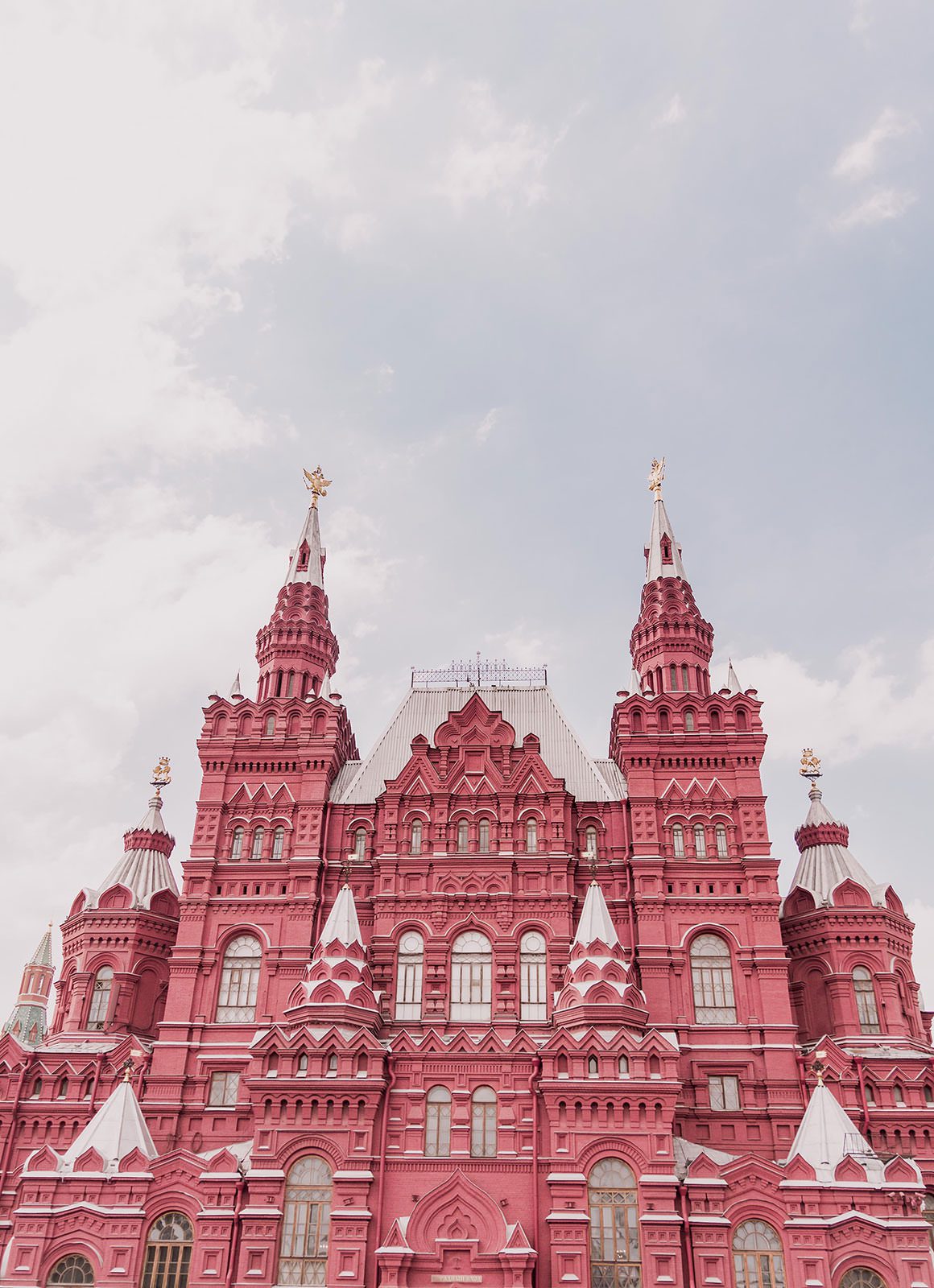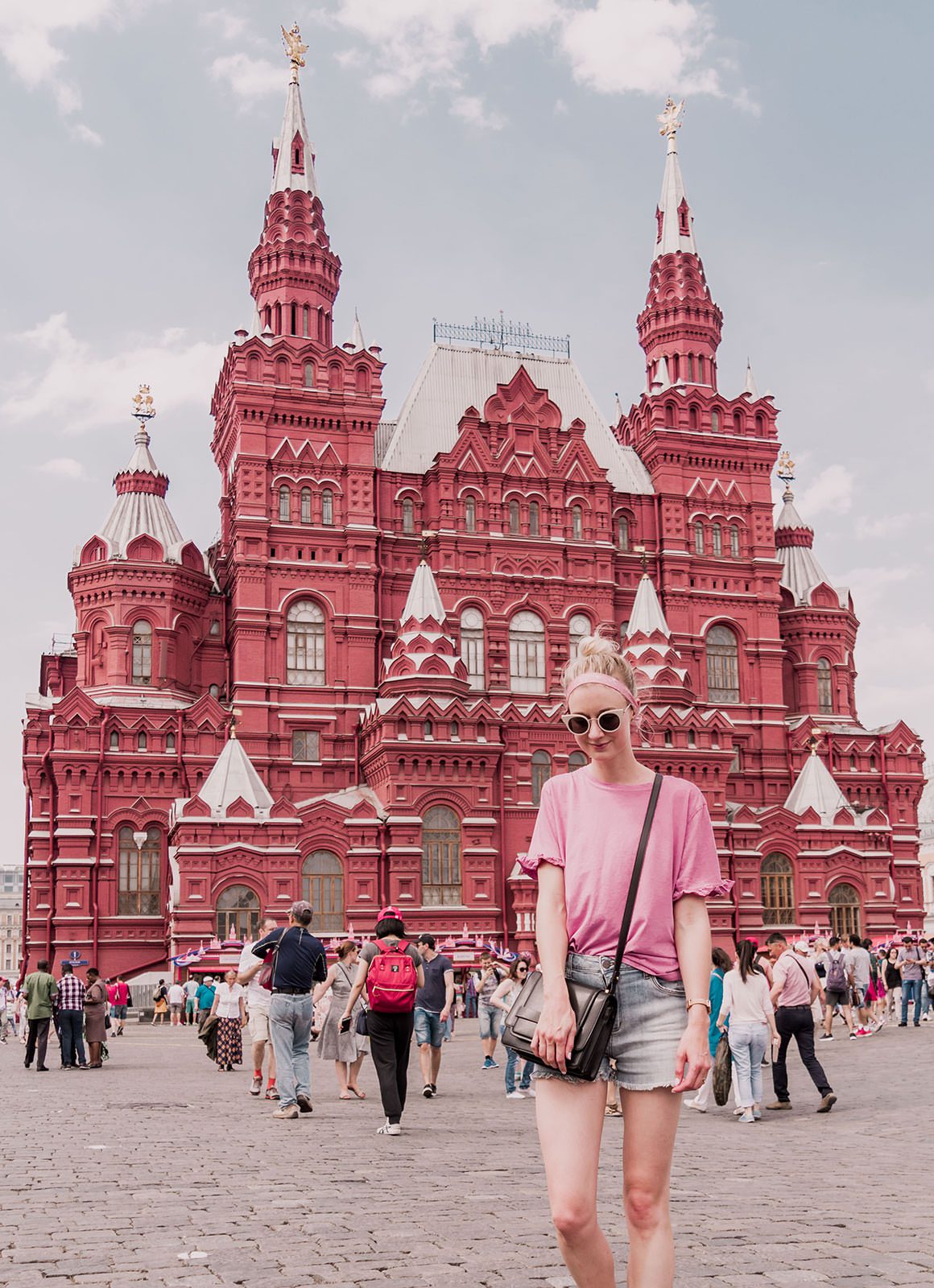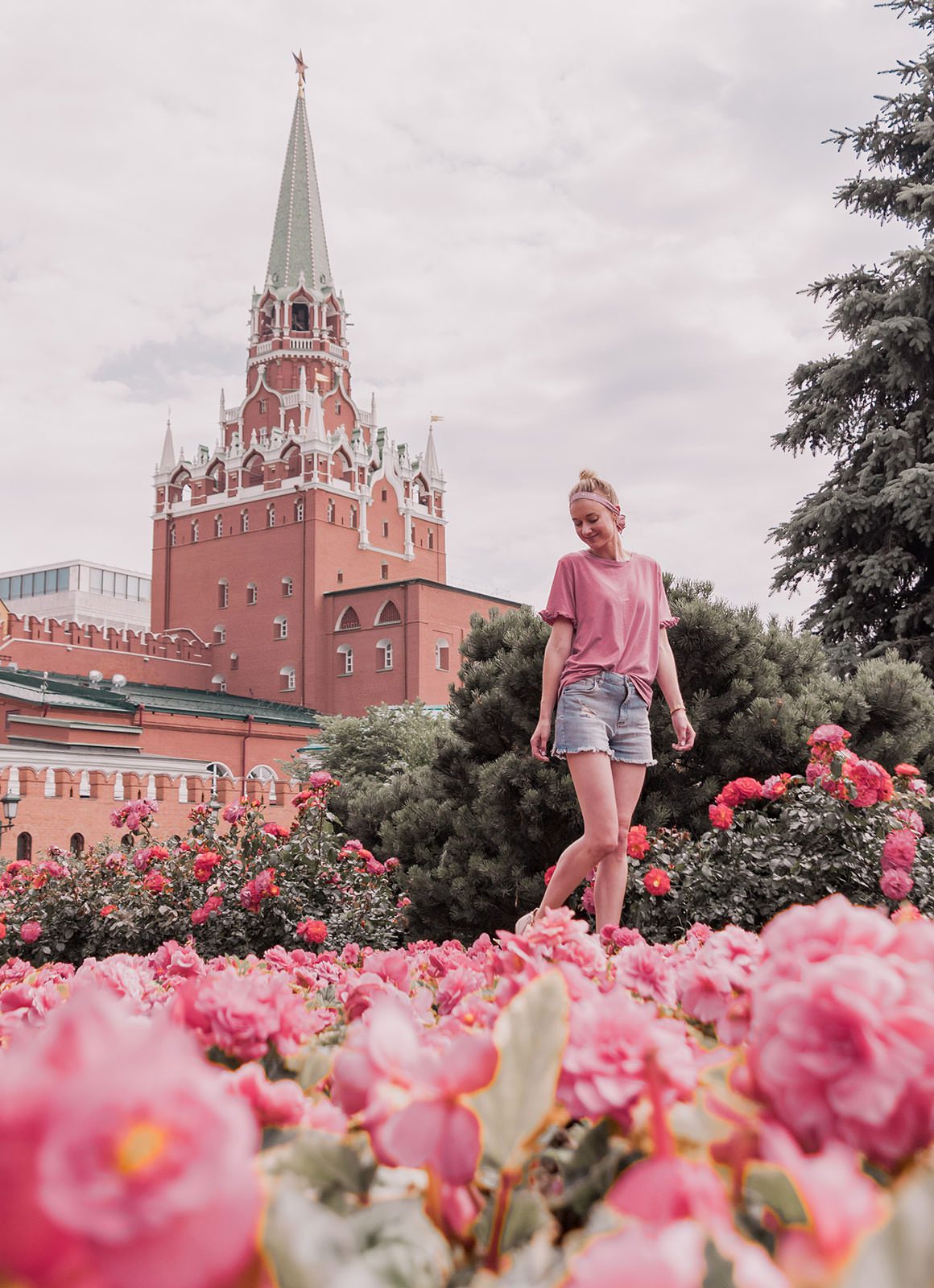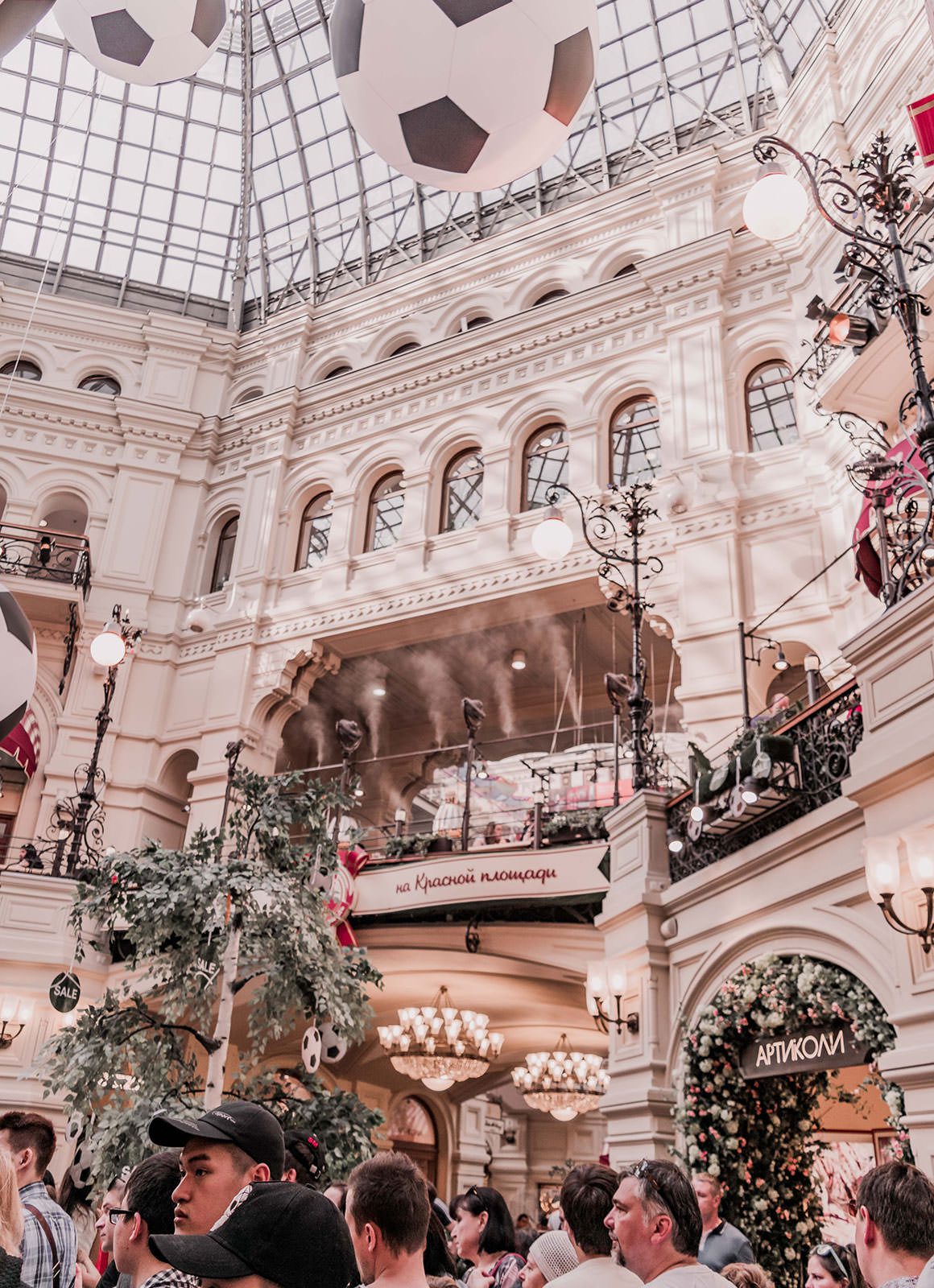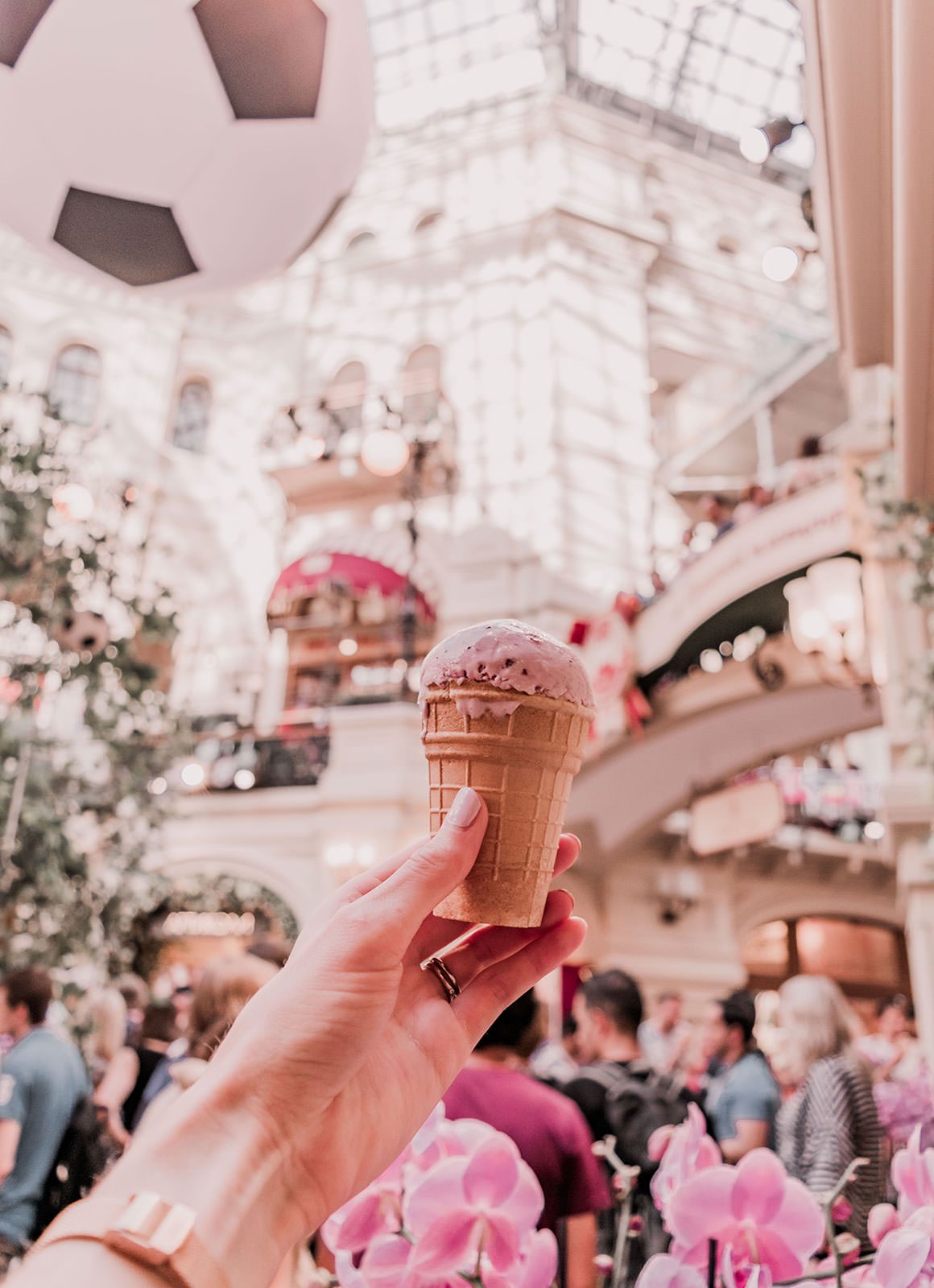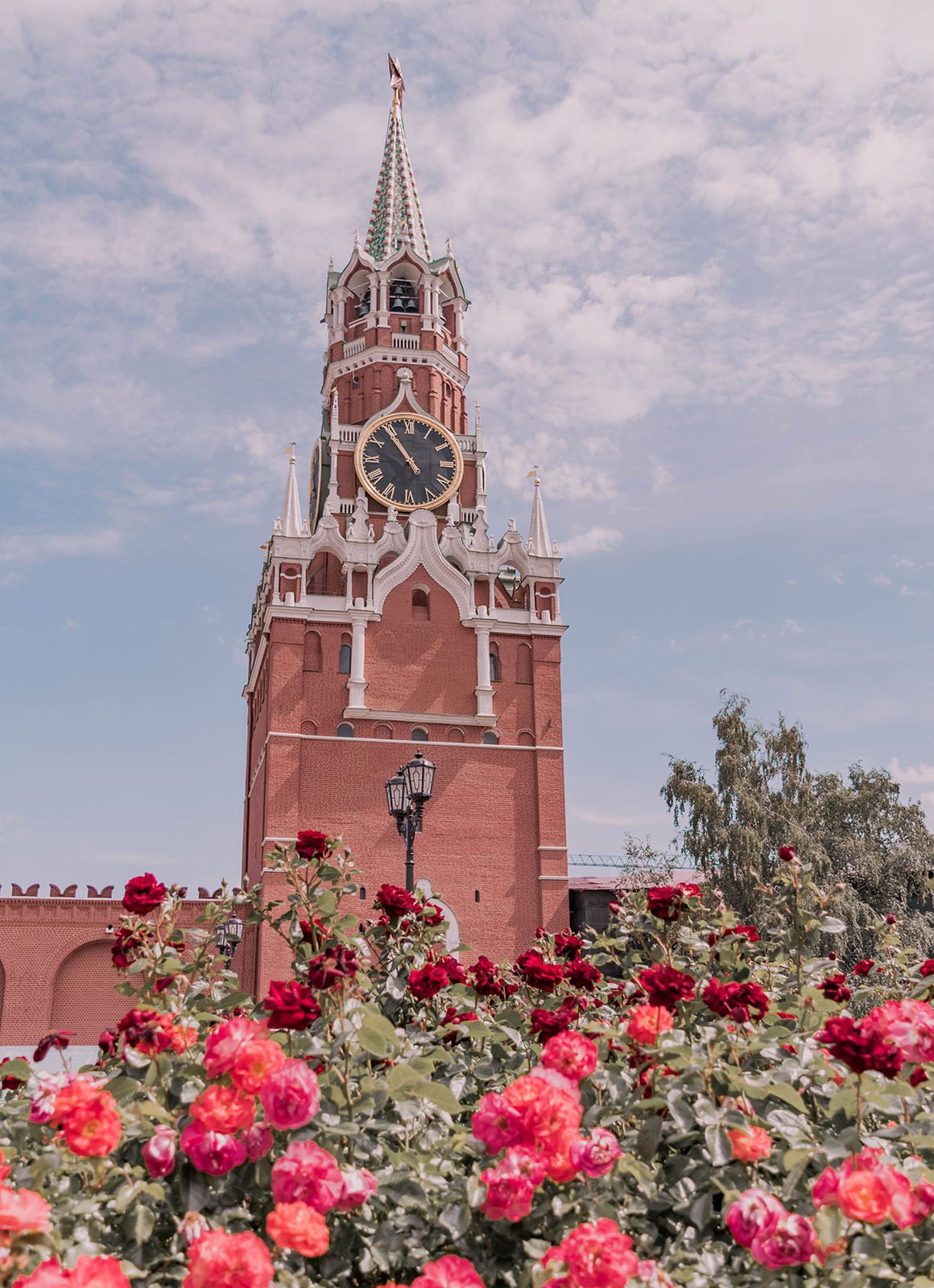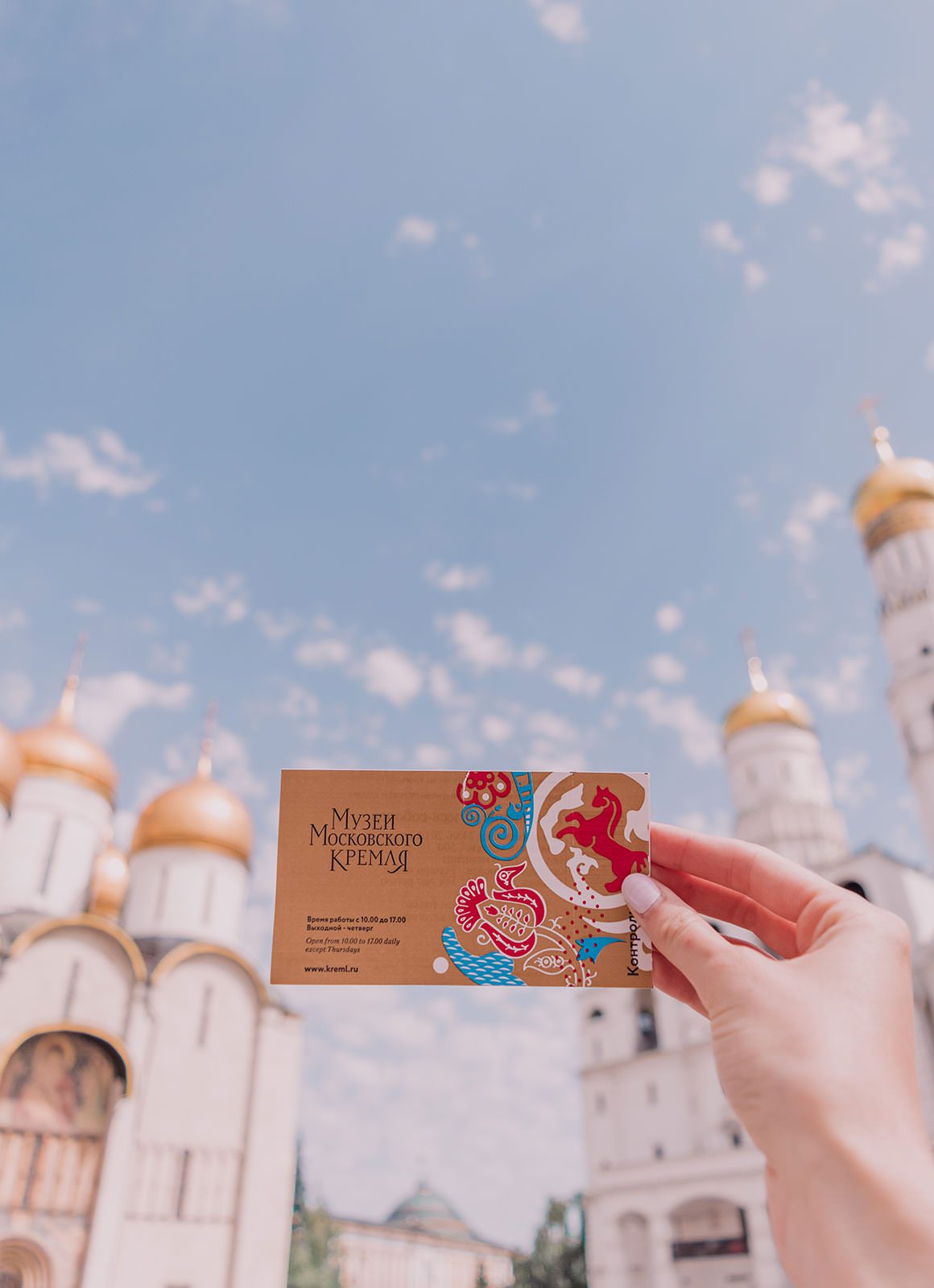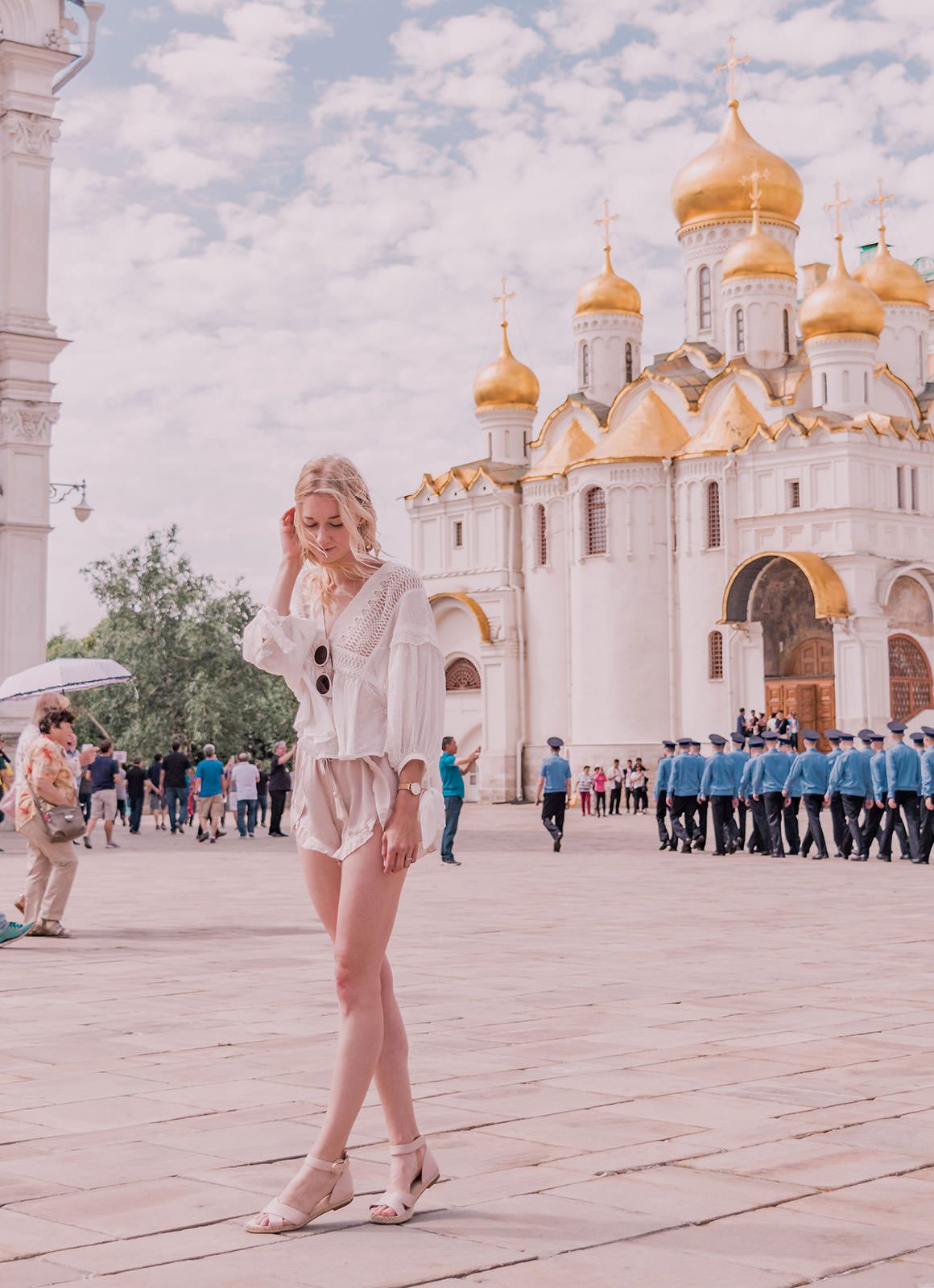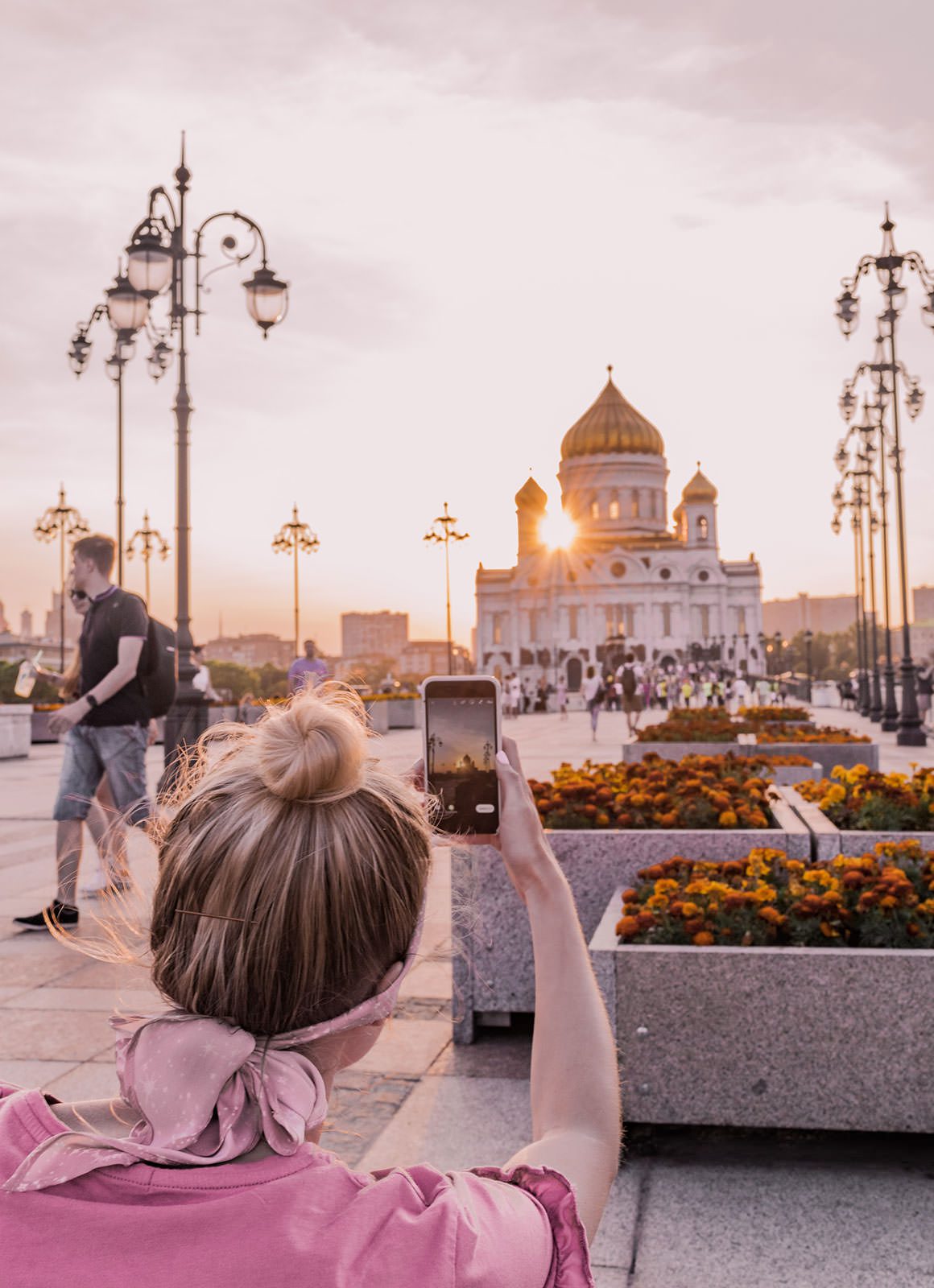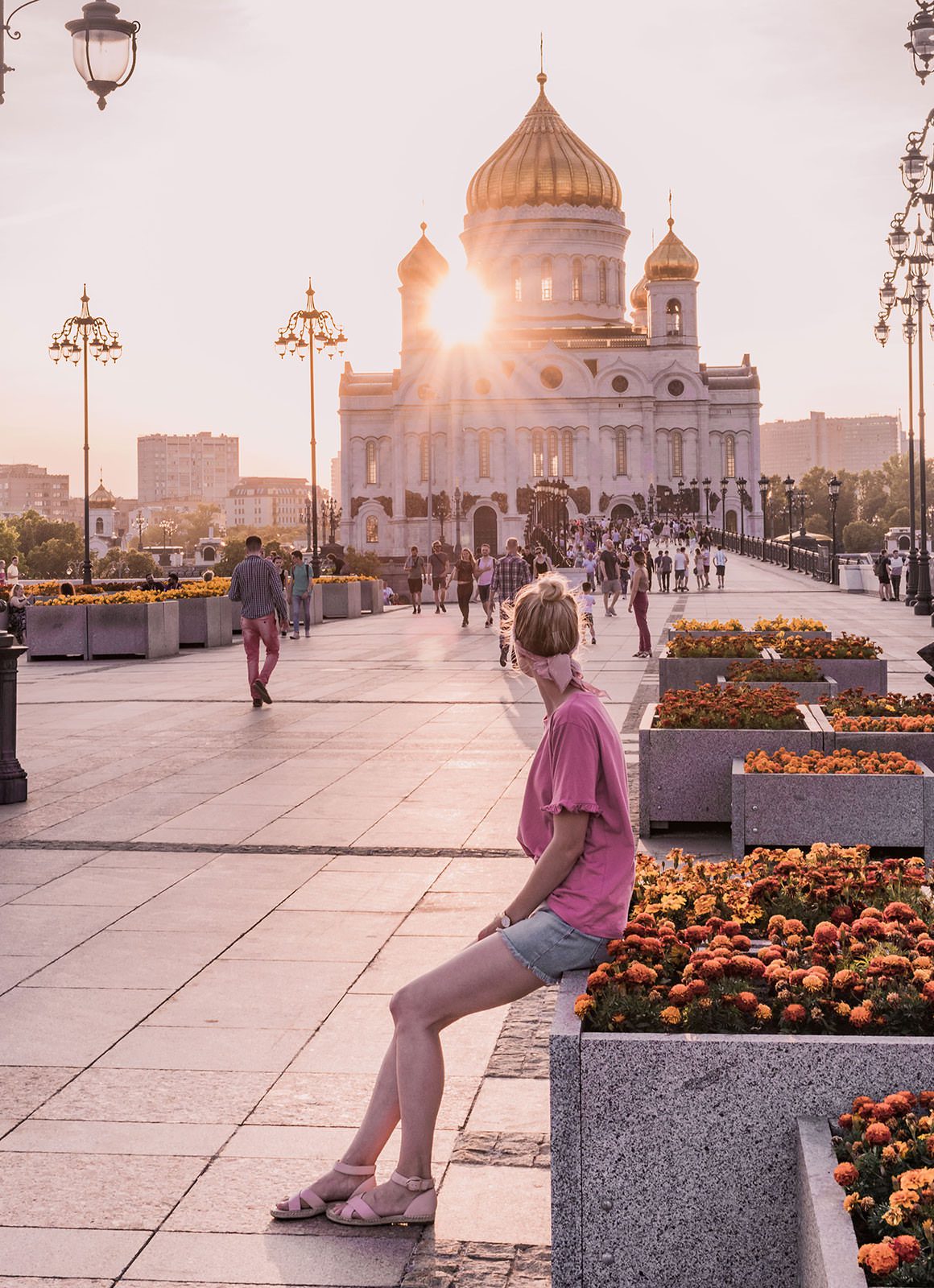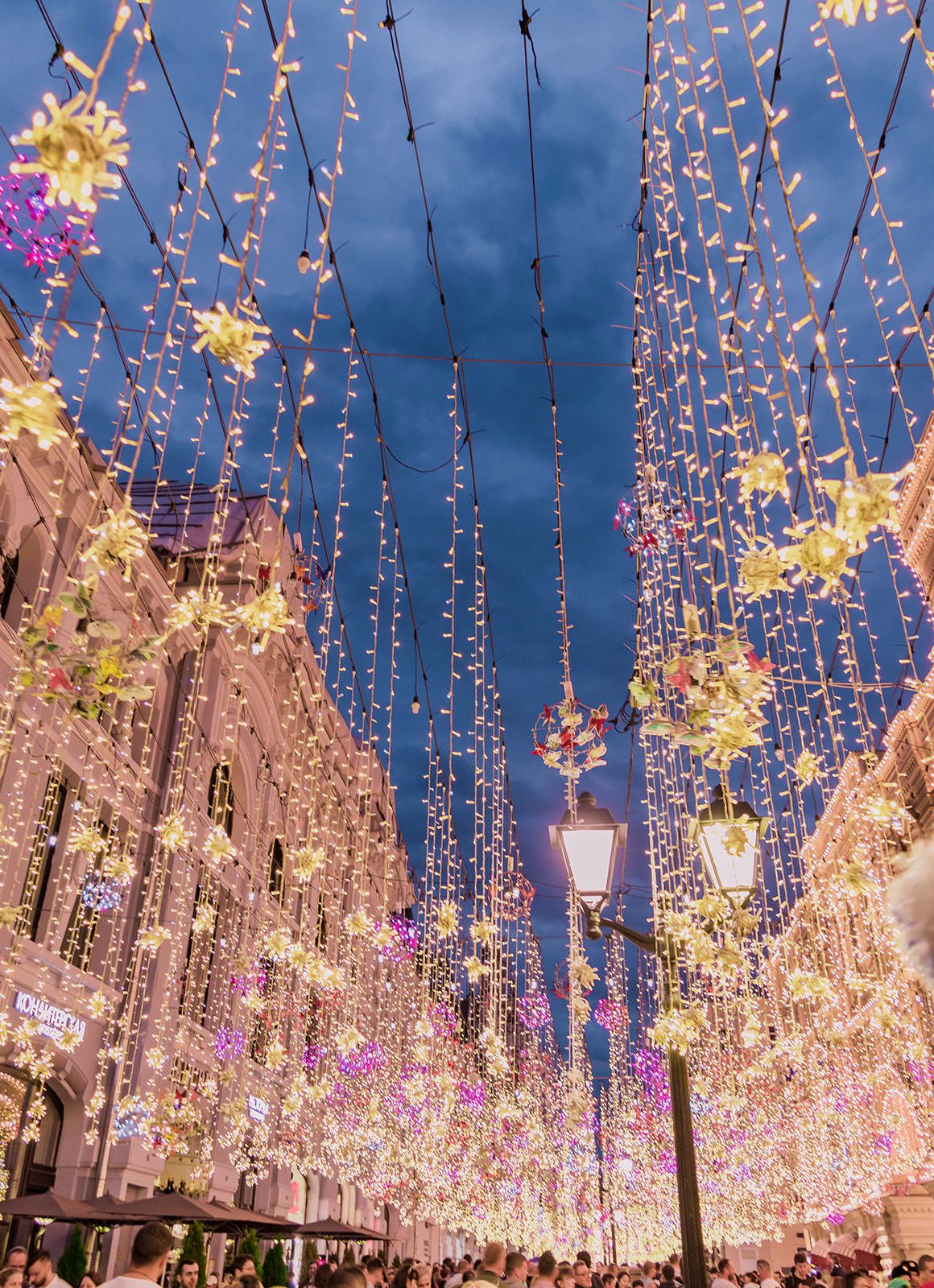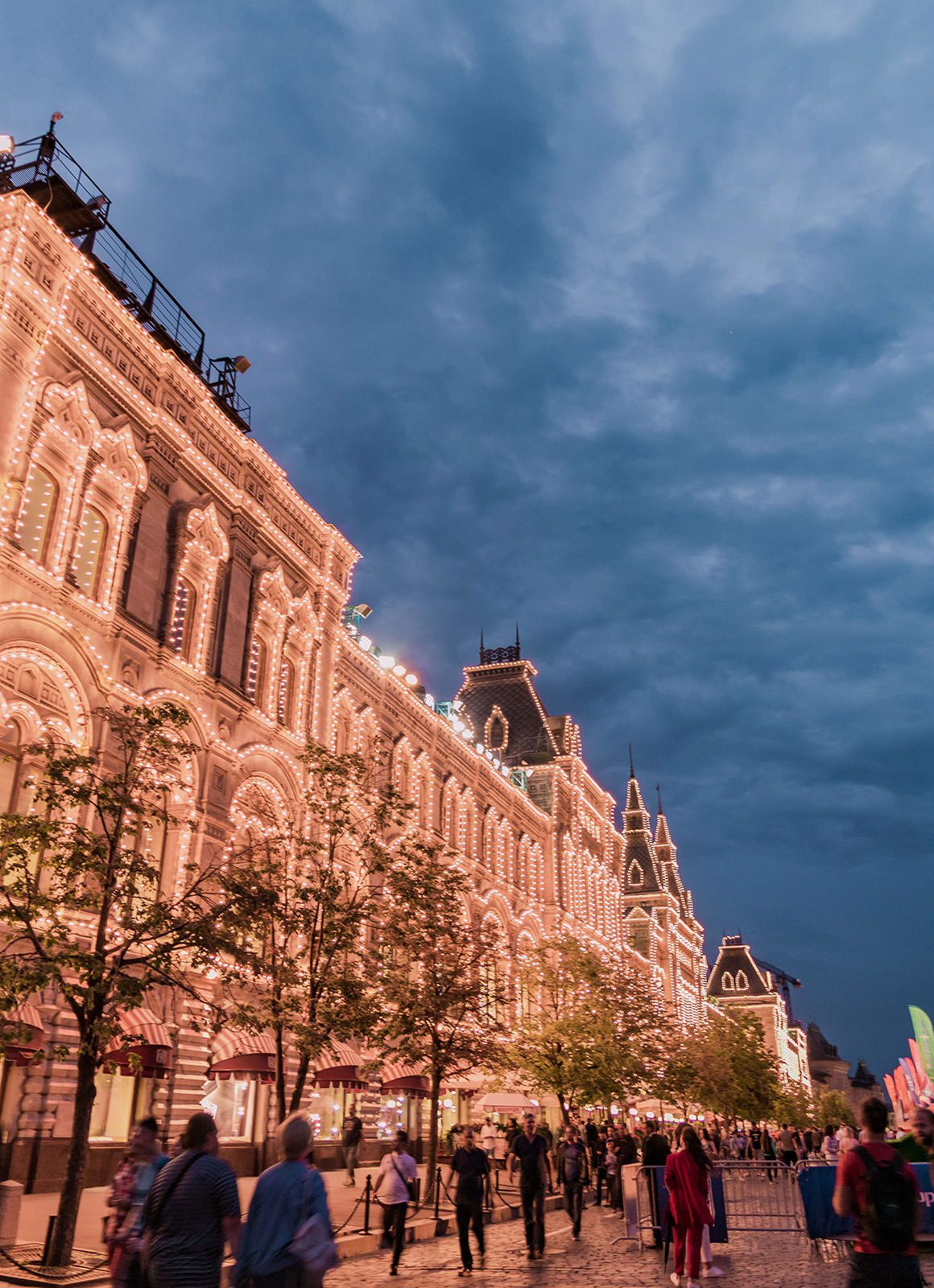 The Metro Stations – AKA Palaces of the People
This was one thing I had not heard of before we got to Moscow, but I would highly recommend – a tour of the metro stations. I know this sounds a little bit weird, but some of the stations in Moscow are so beautiful you feel as though you could be walking into a palace. The best way to see the prettiest stations is to do a tour – this is the tour we did and we loved it!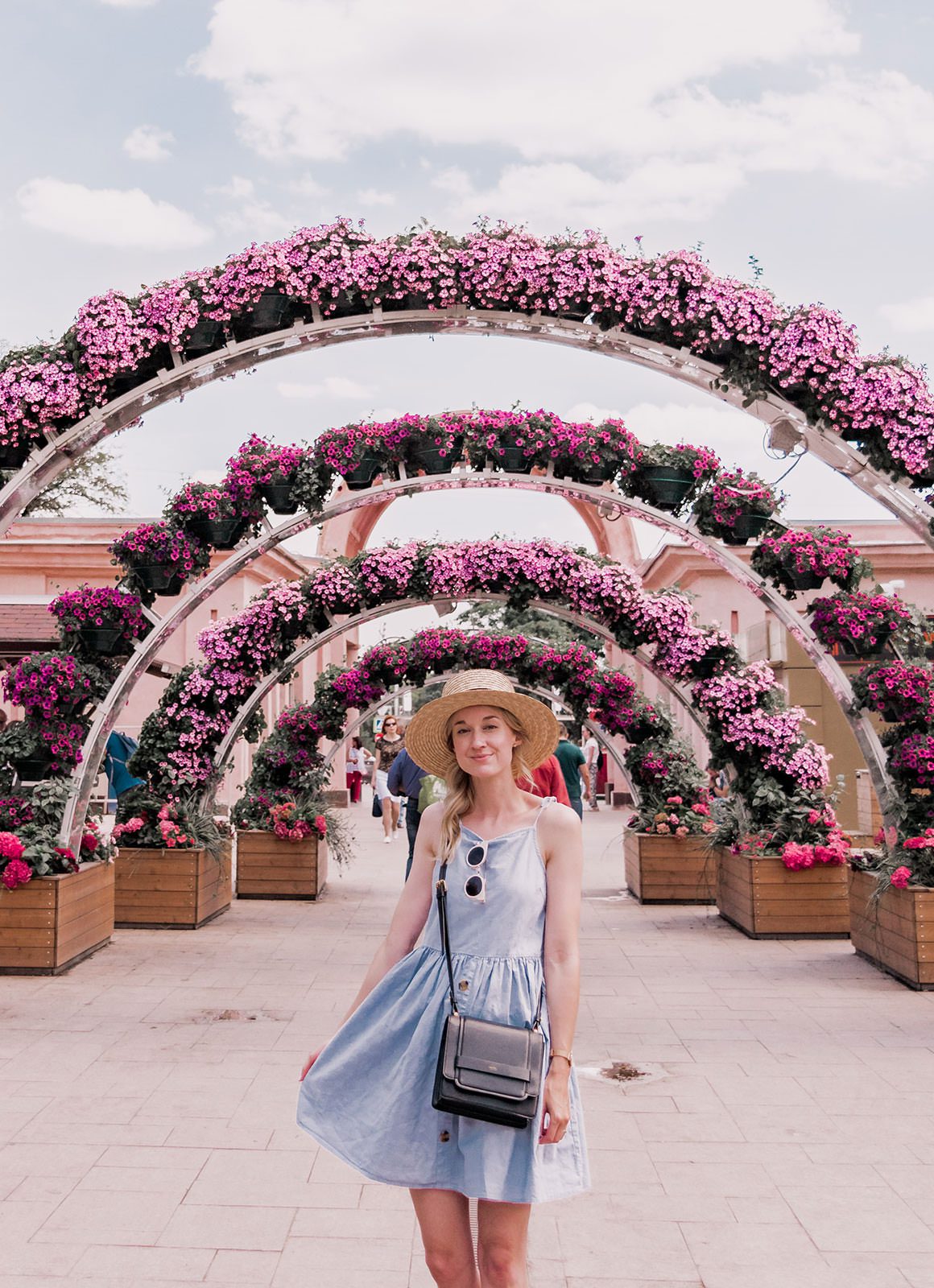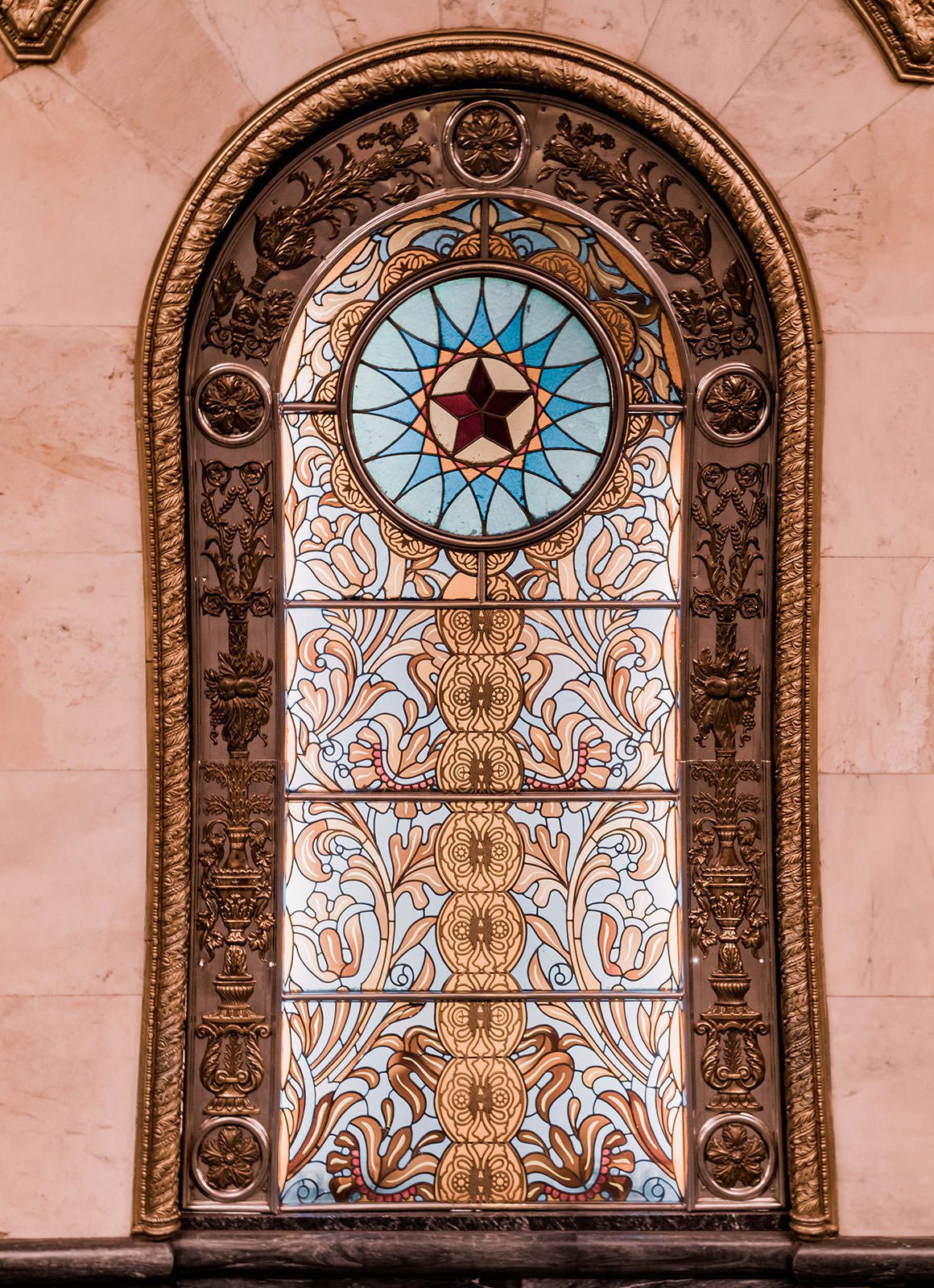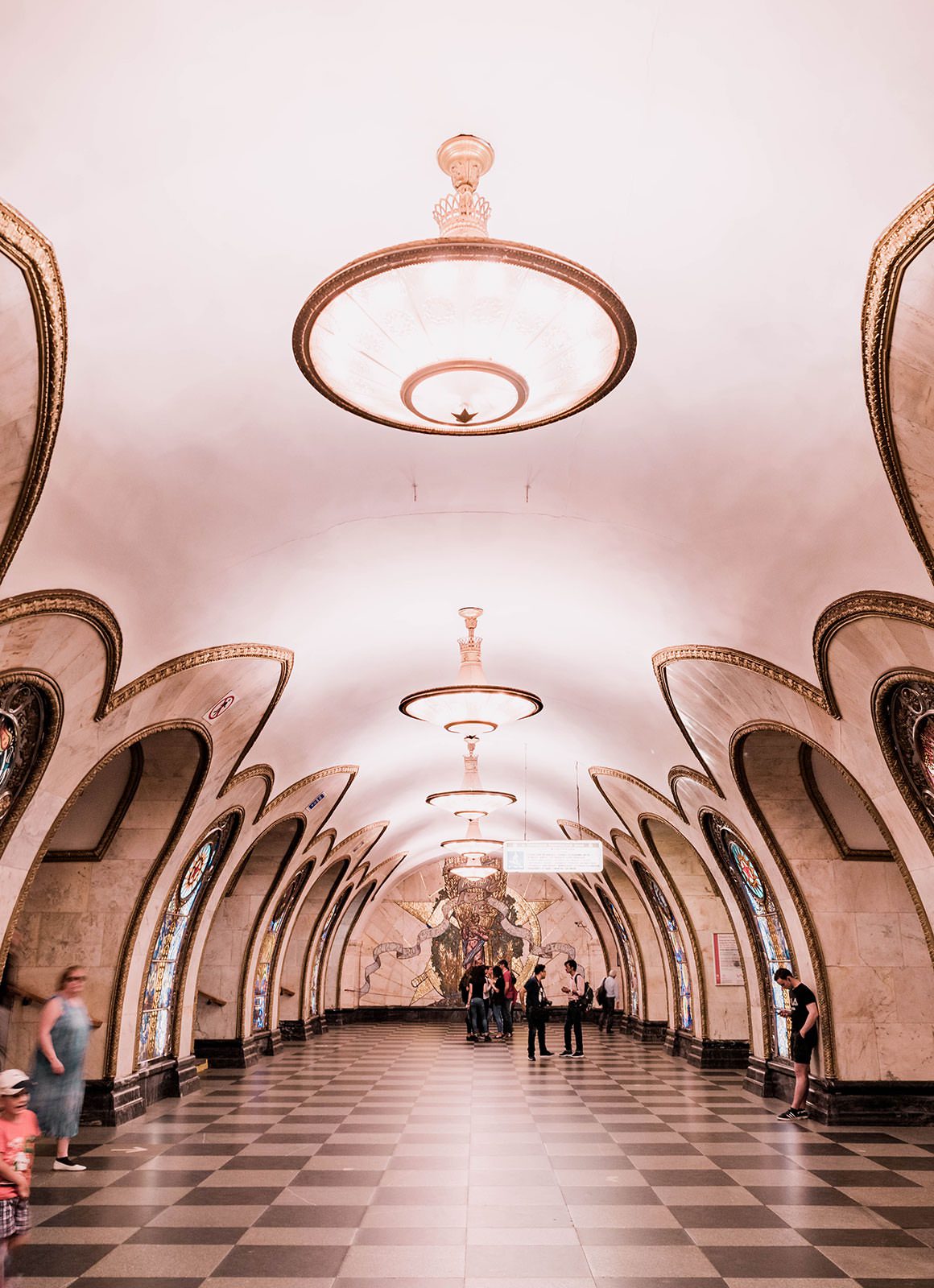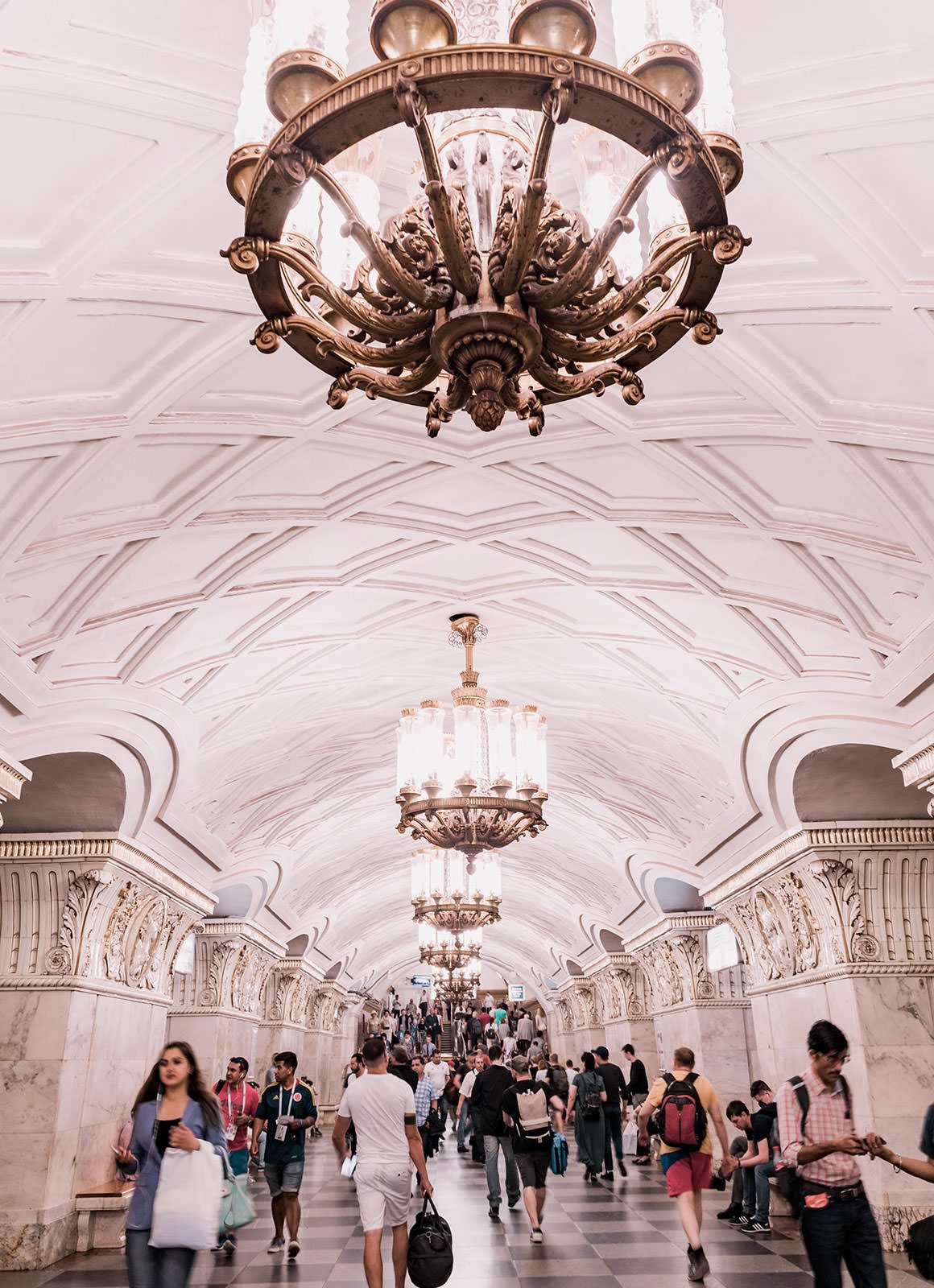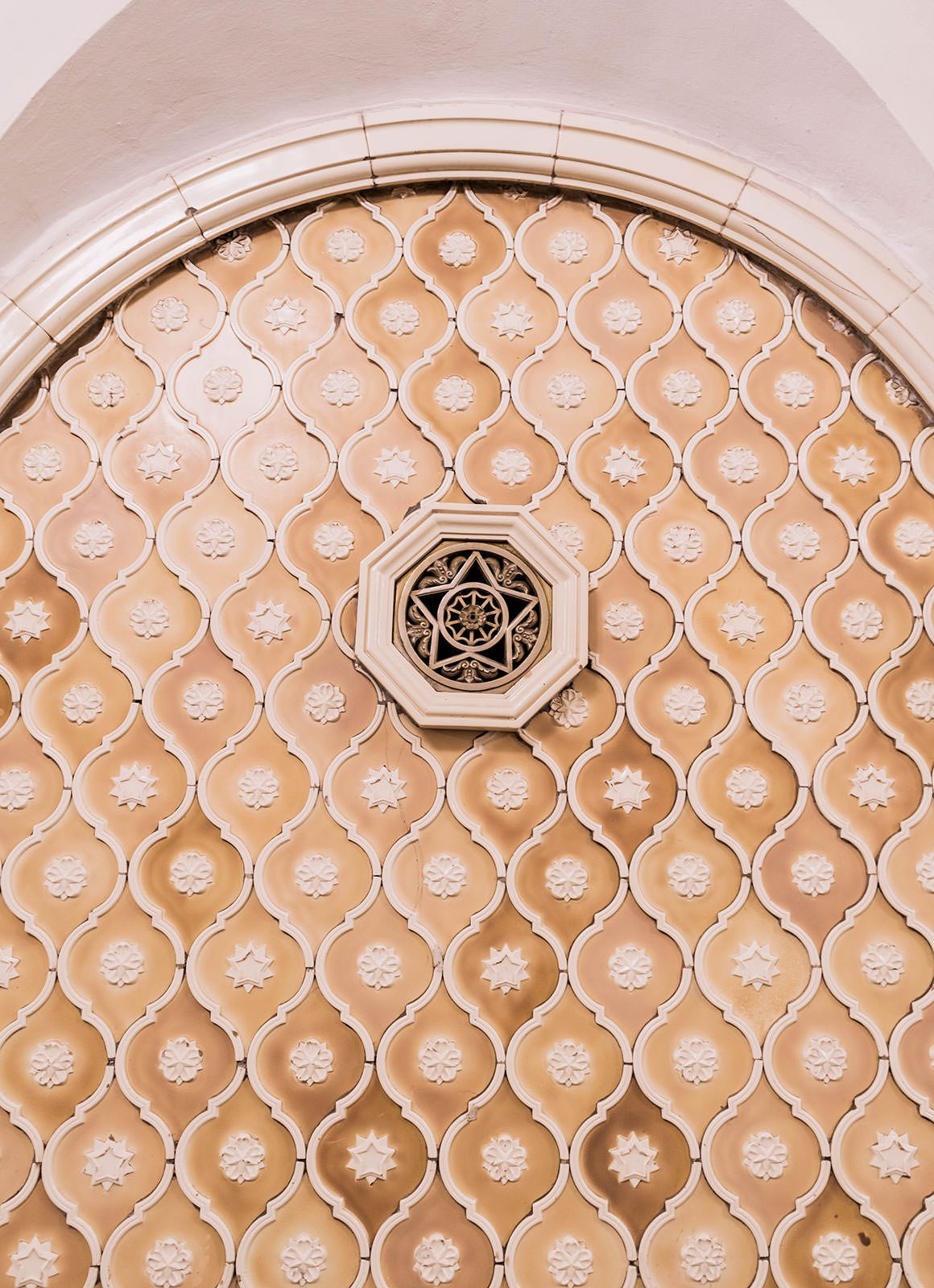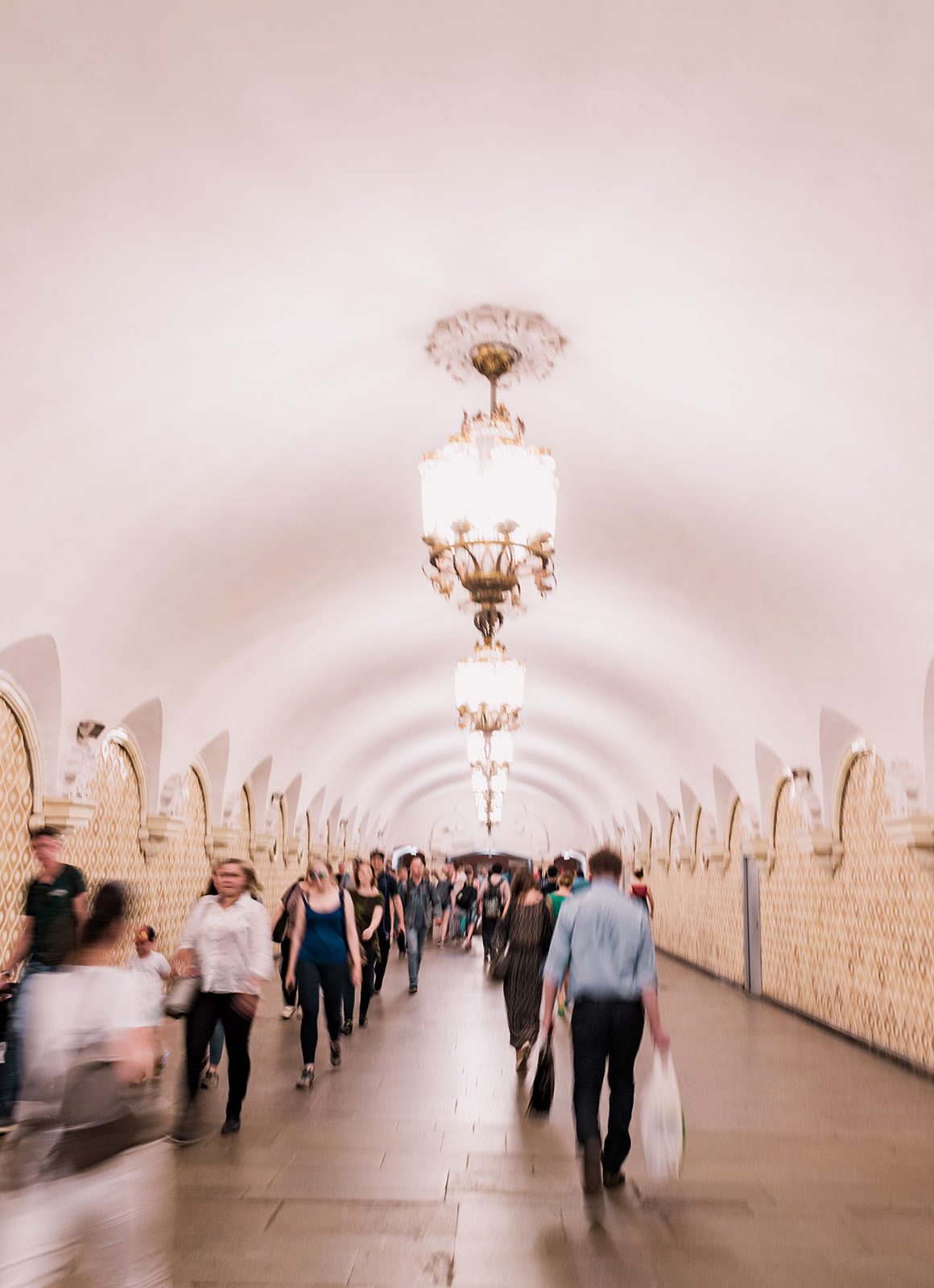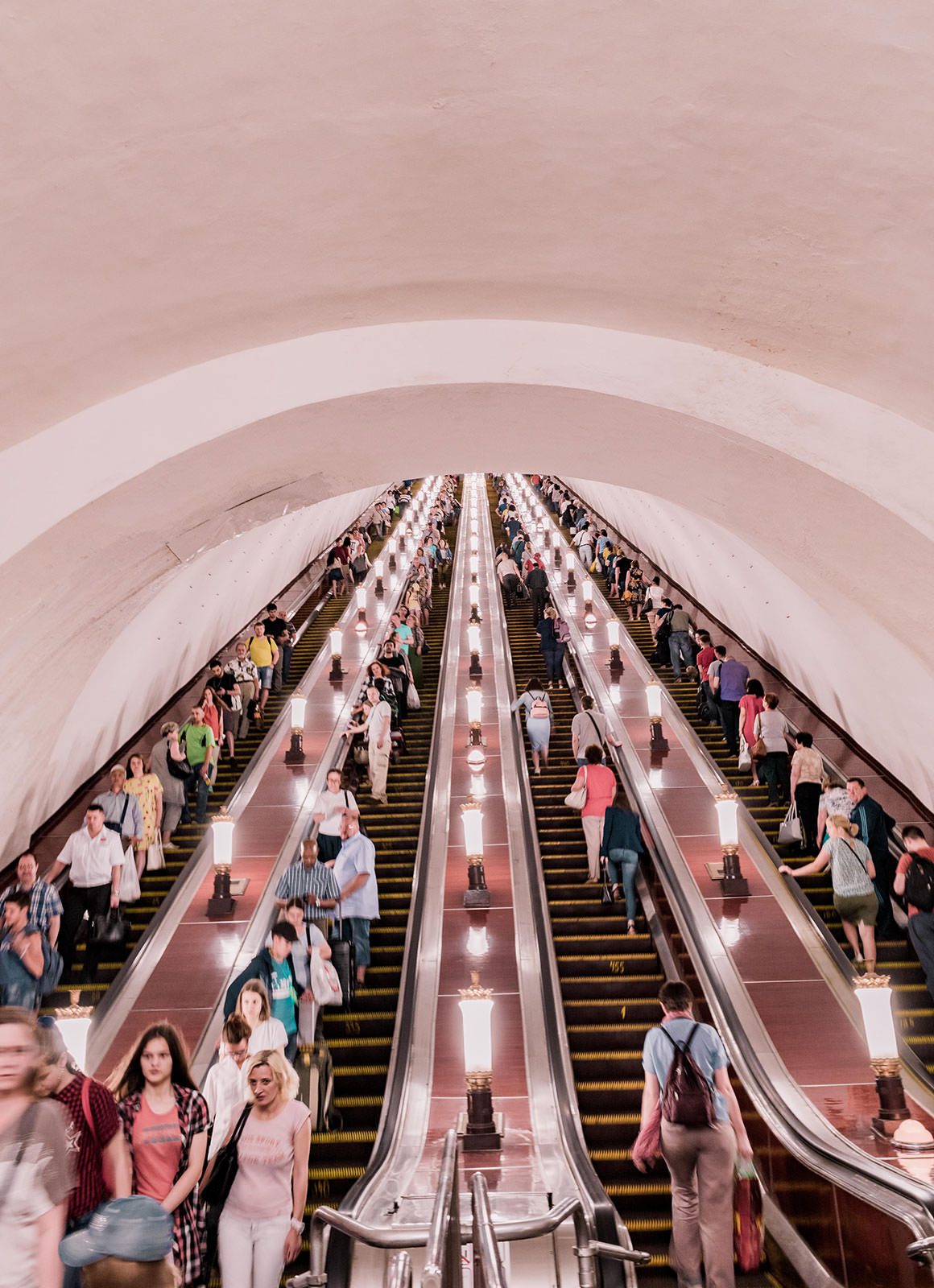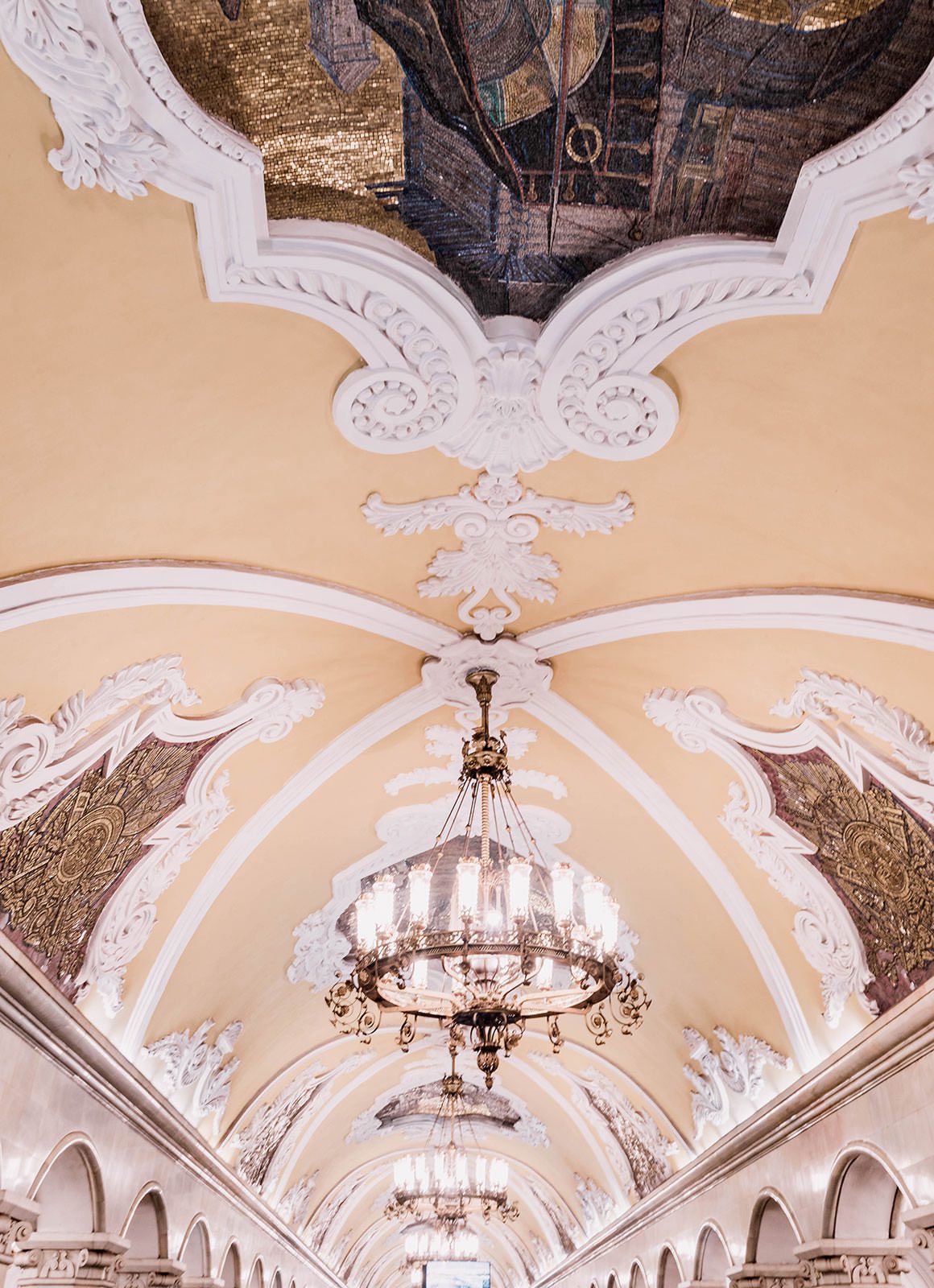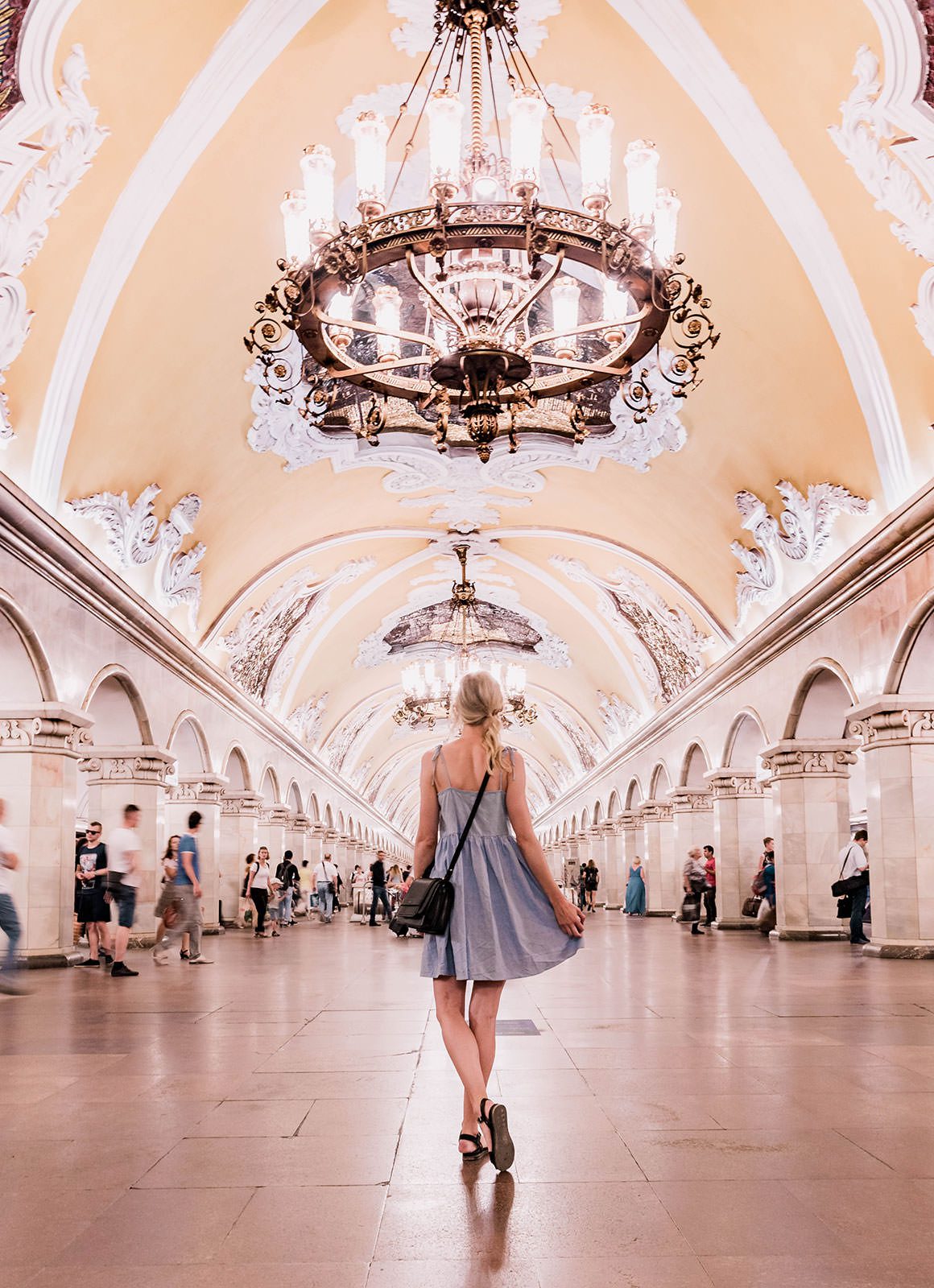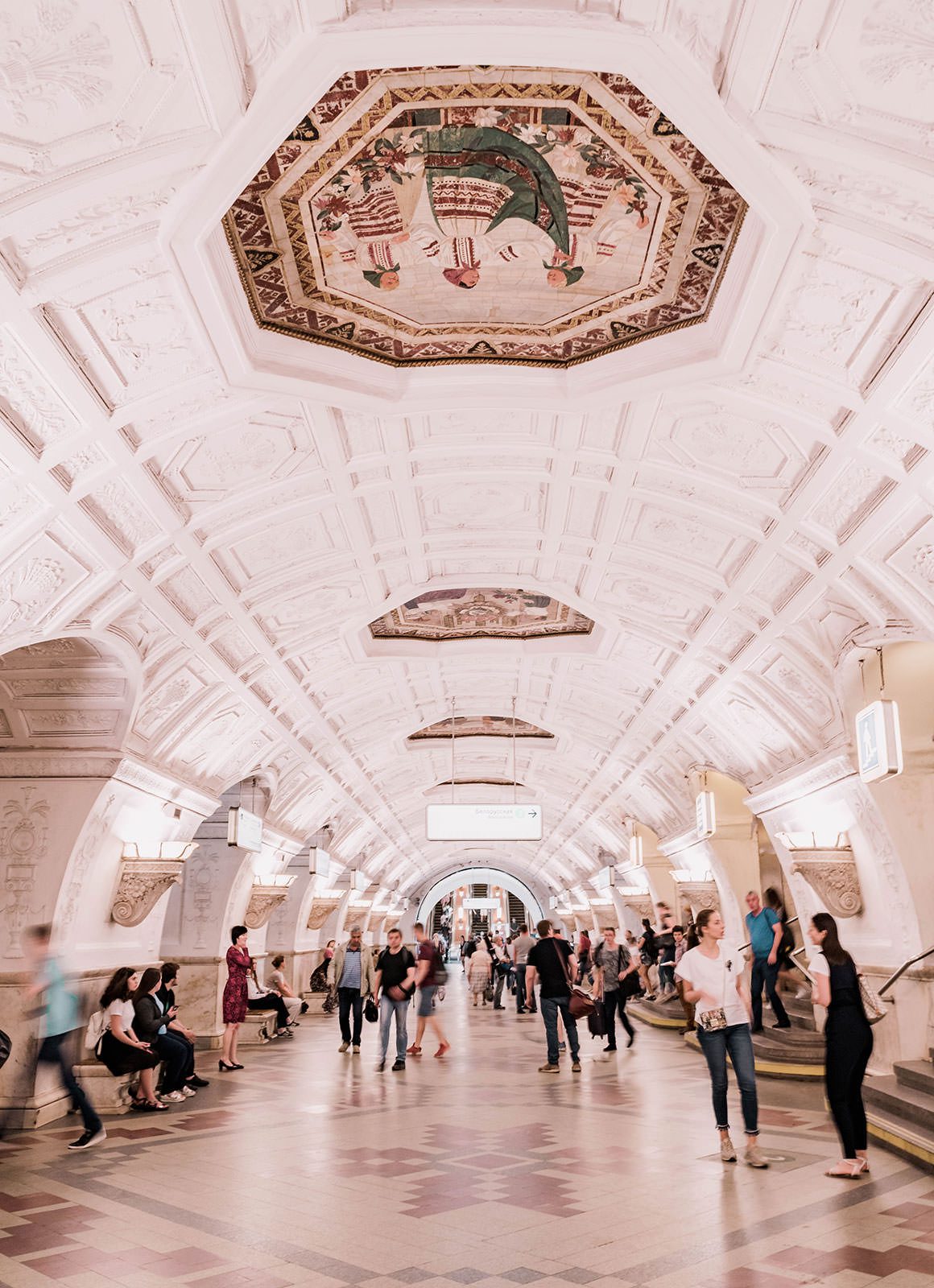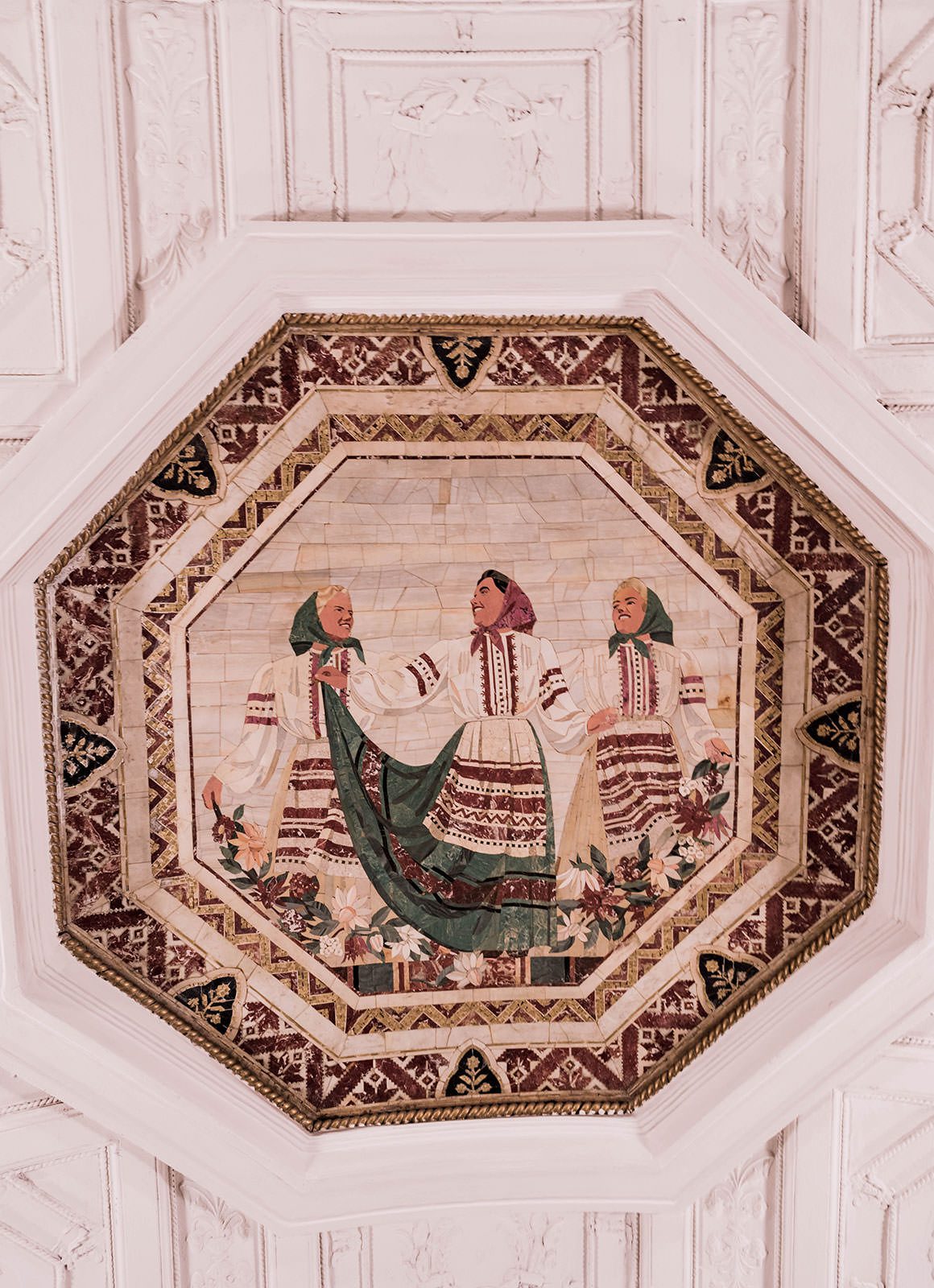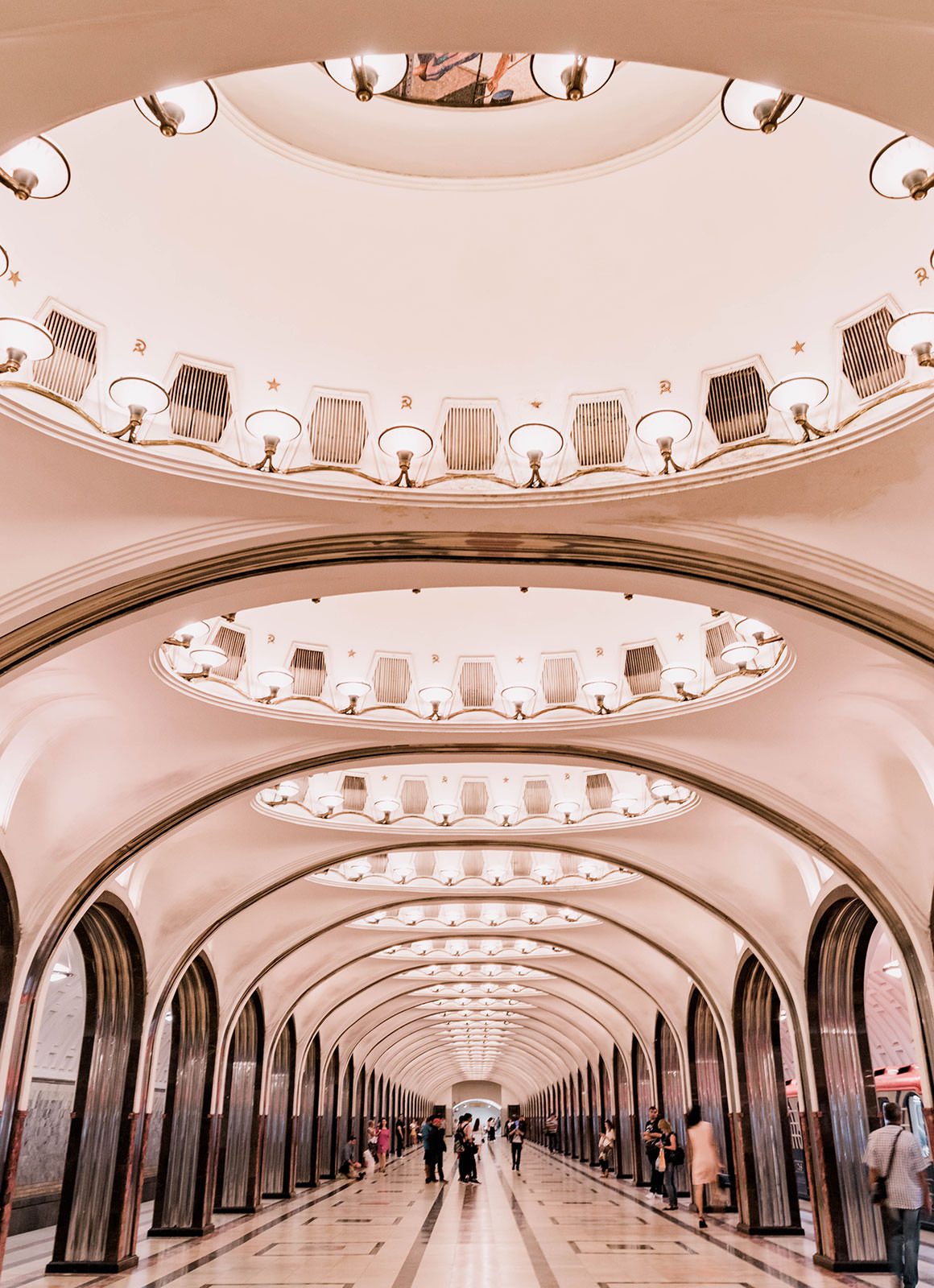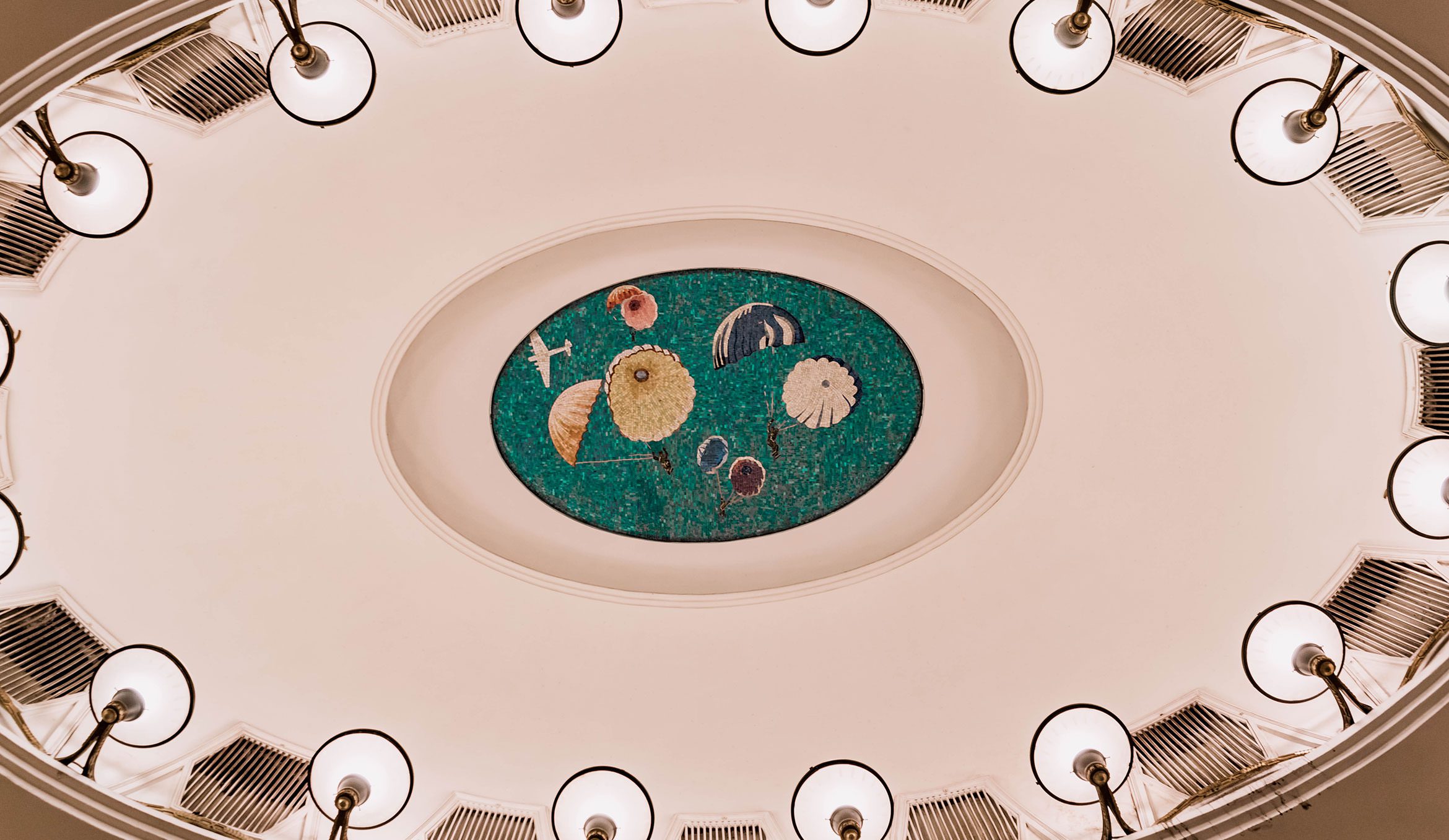 Izmaylovskiy Markets for some Matryoshka Doll Shopping
One of the things at the top of my list for our Russia trip was of course finding my dream Matryoshka Doll (or Babushka Doll as you might know them as – don't say this to the locals, they will think you are asking for a grandma). So when we got the tip that the Izmaylovskiy Markets were the best place to shop for Matryoshka's we made sure we got there. And I cannot recommend these markets enough, they are set amongst the cutest old Russian style buildings, are full of Russian crafts and have some delicious char-grilled lunch. The prices for the Matryoshka's were also the best we saw throughout our whole trip!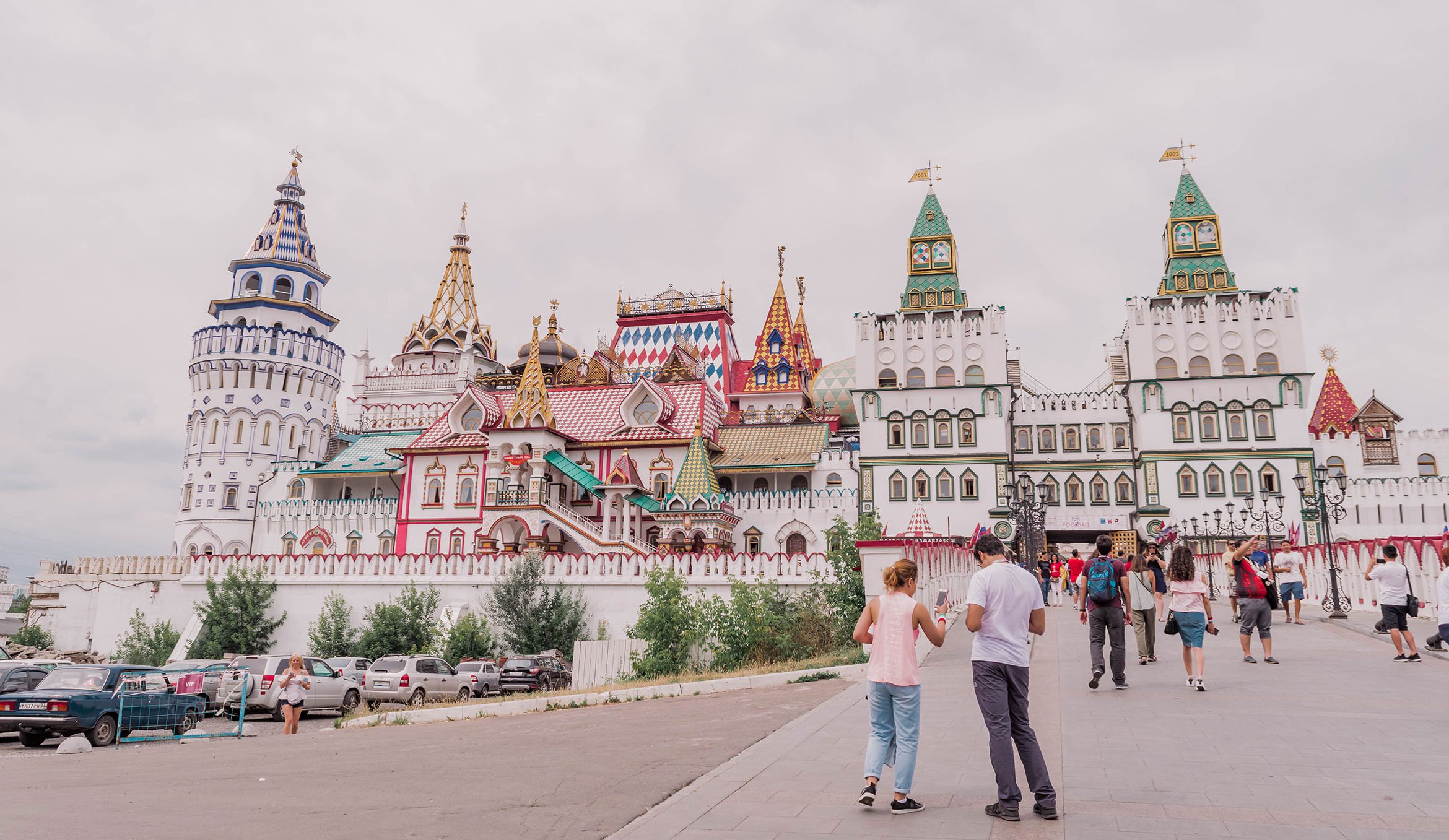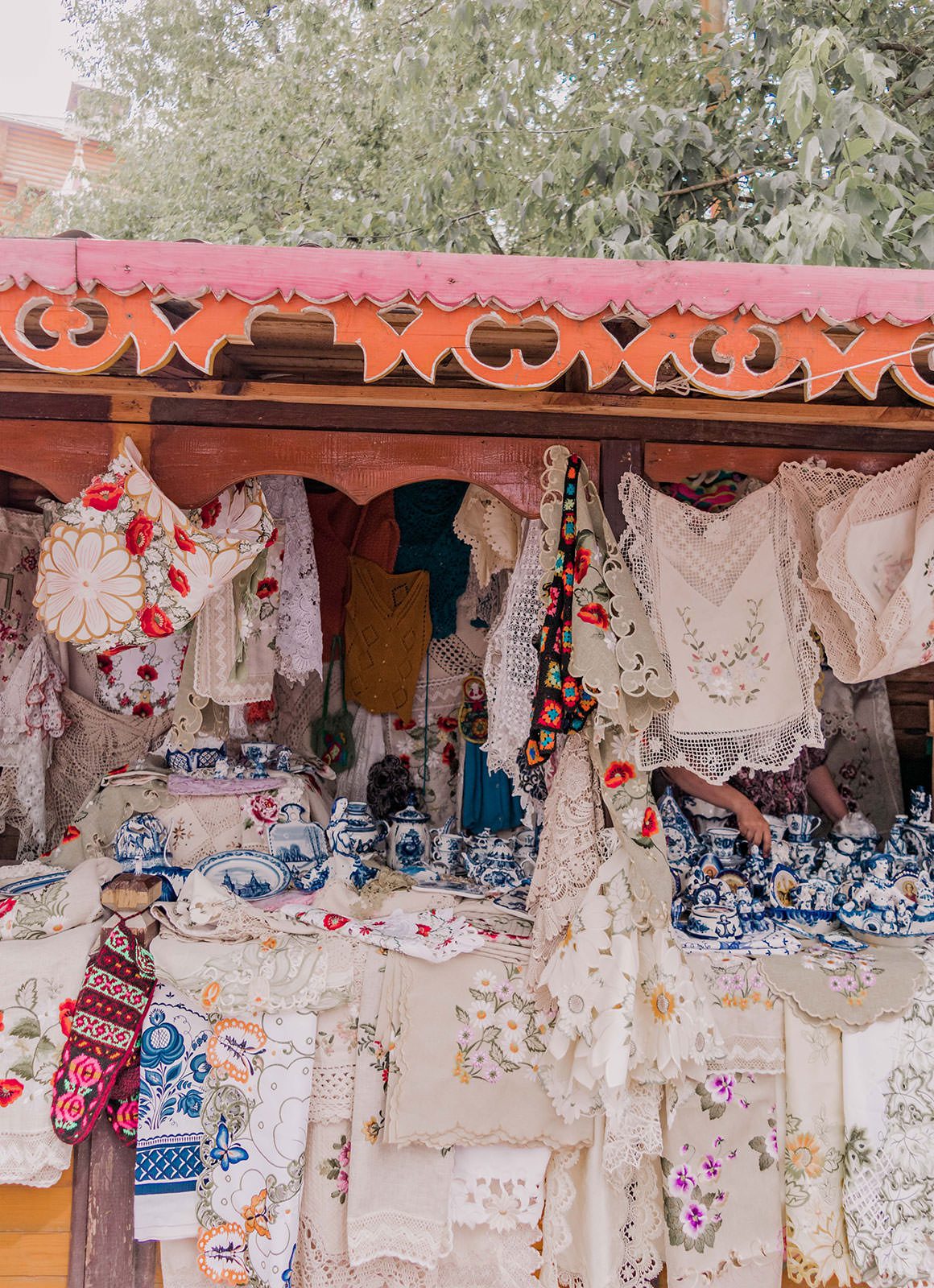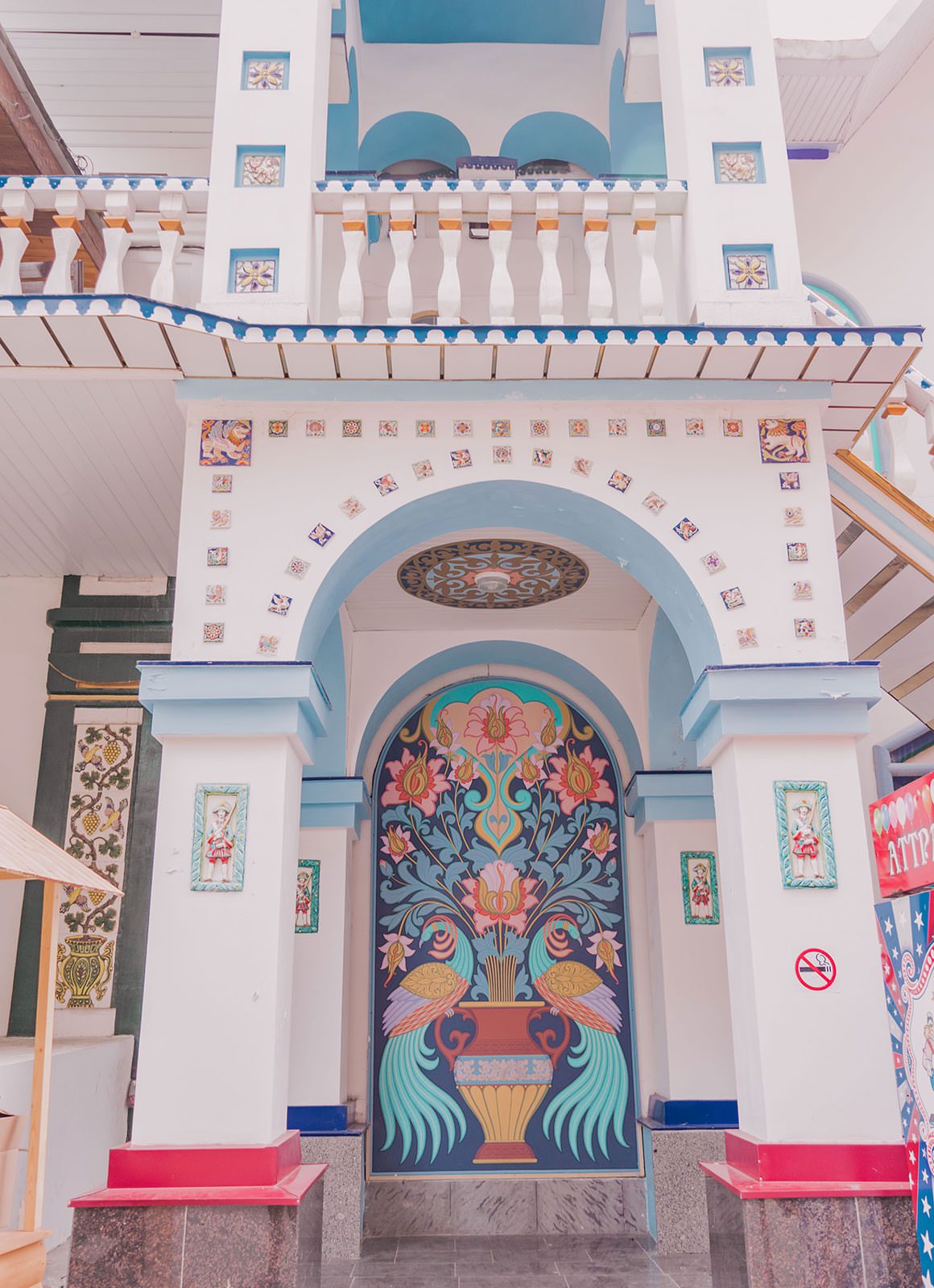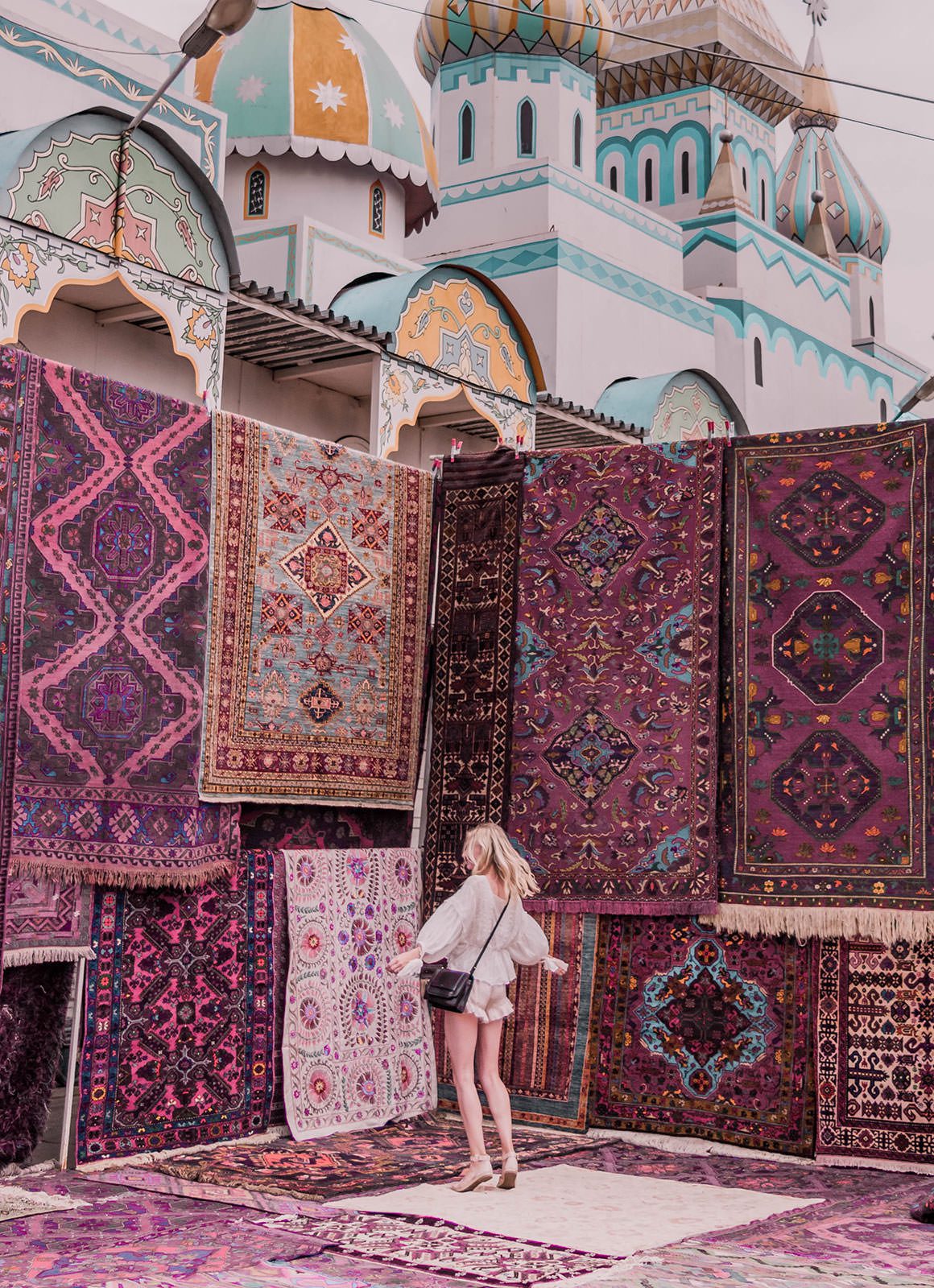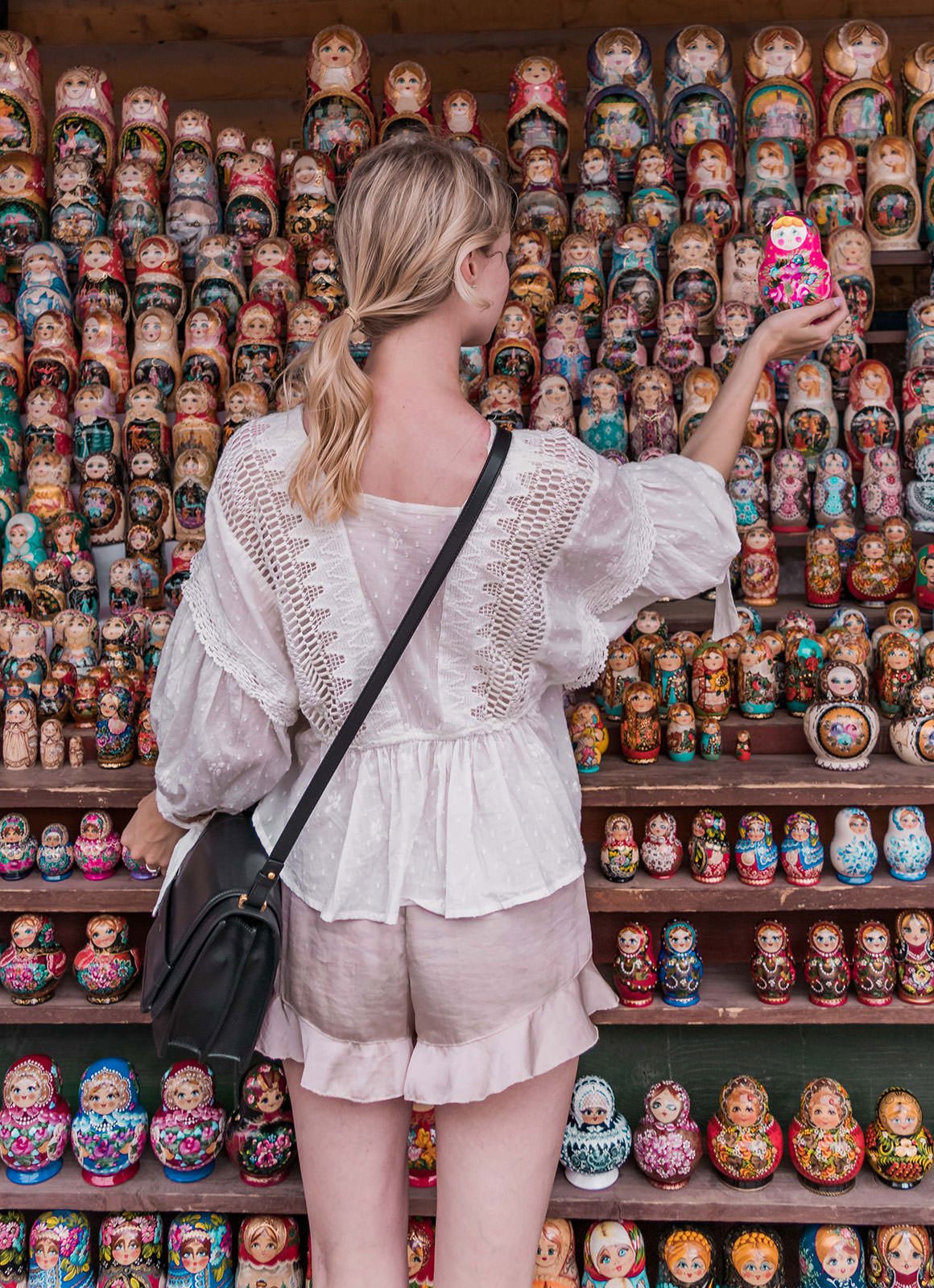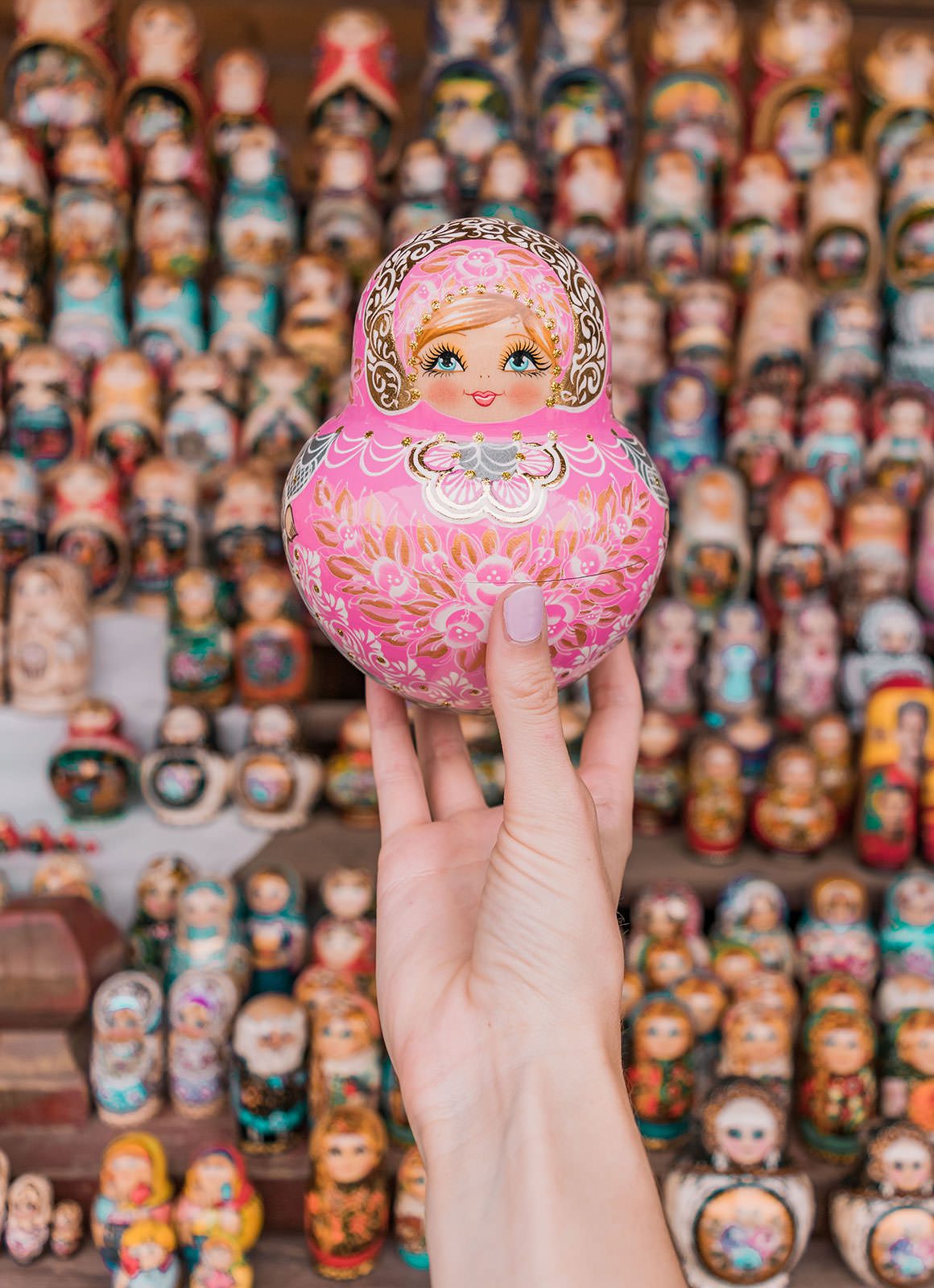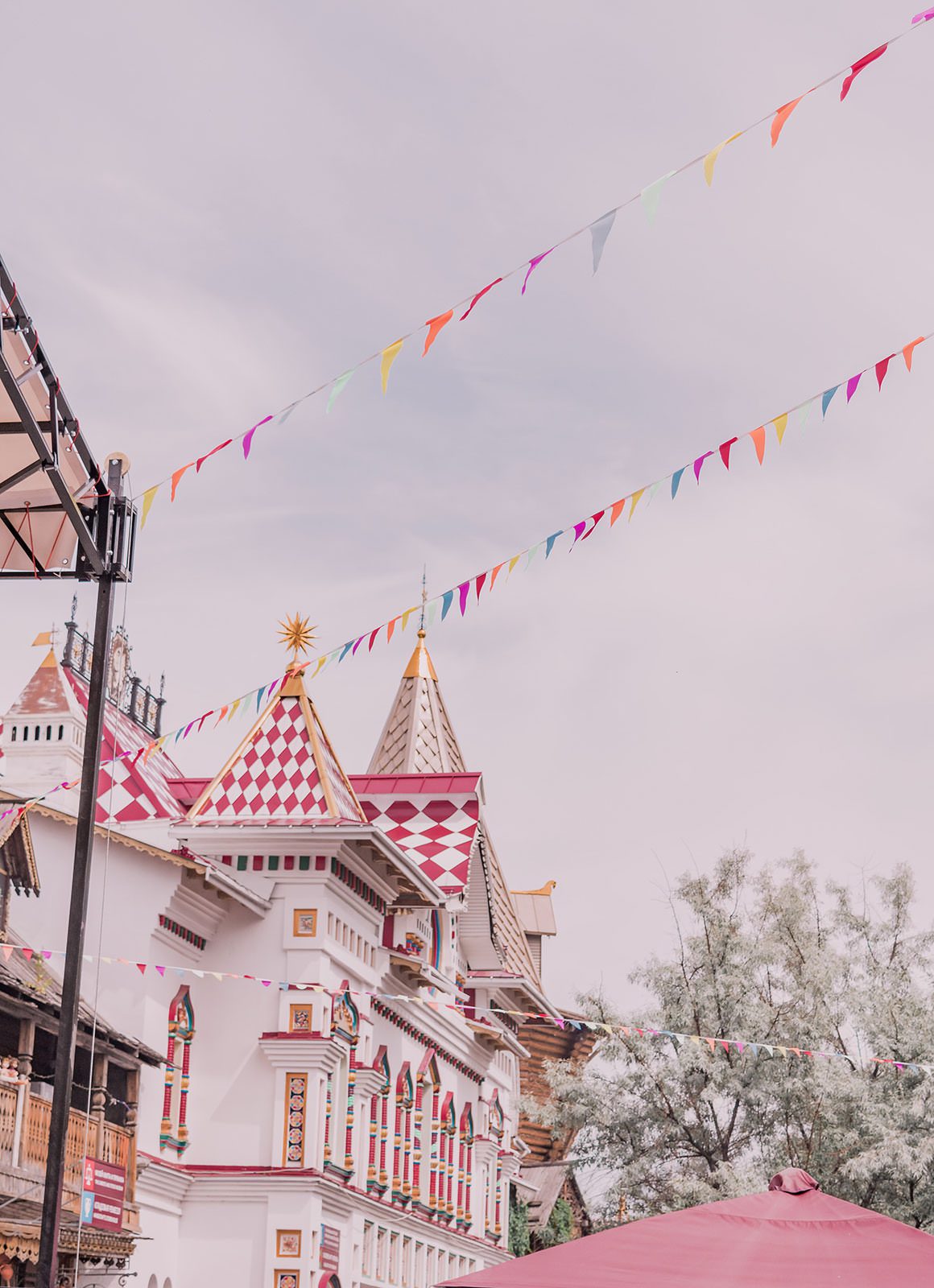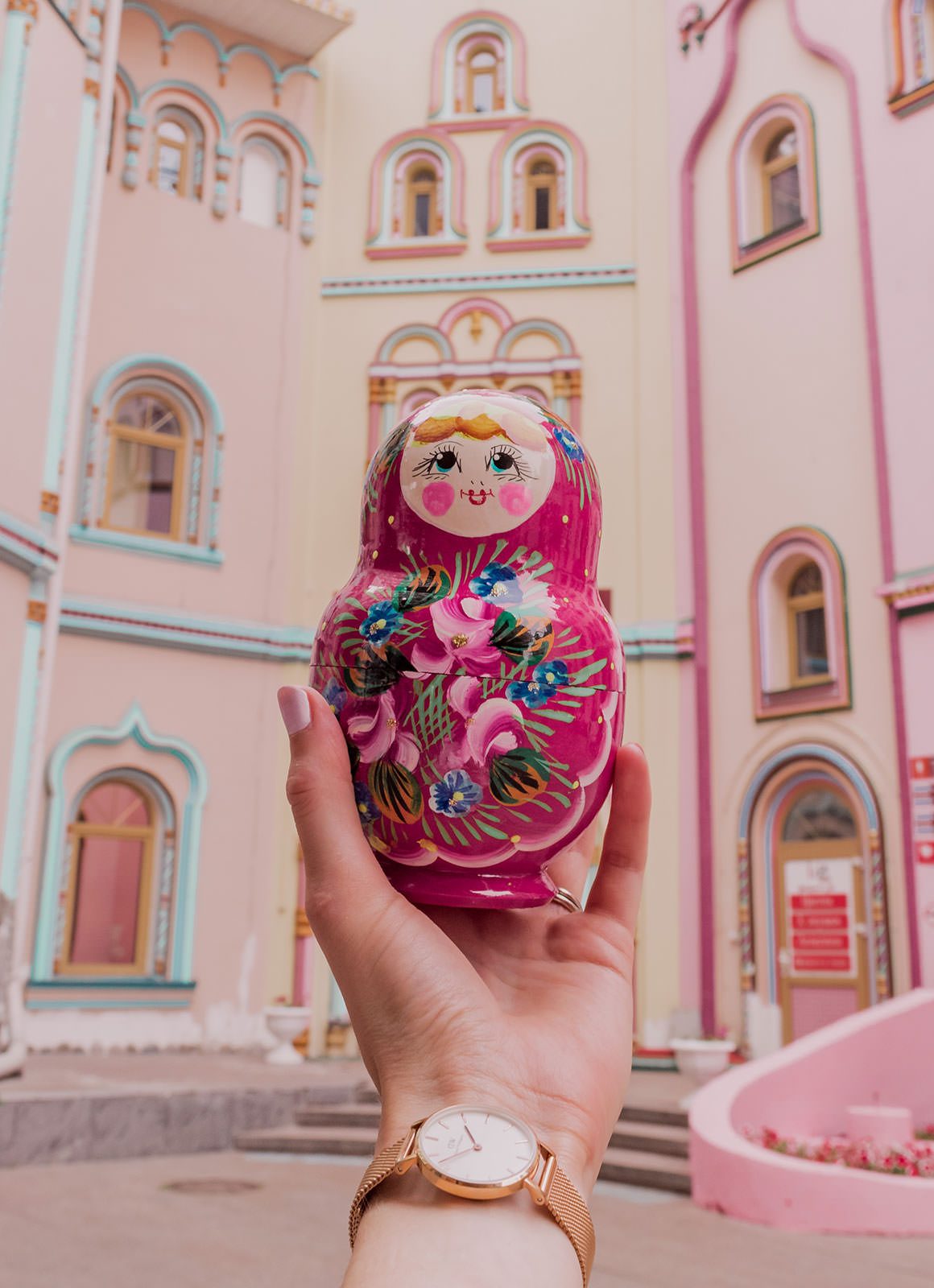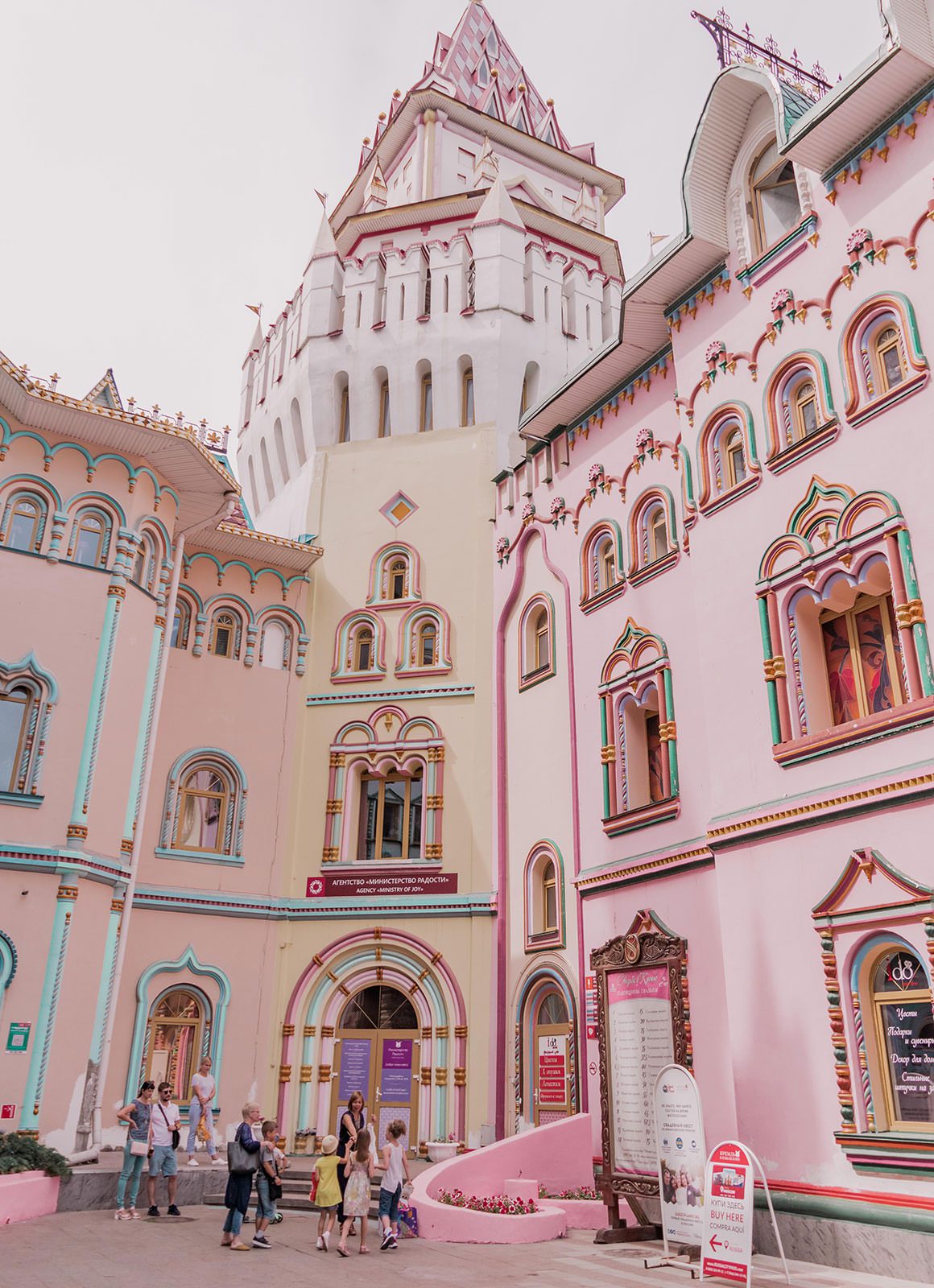 Bolshoi Theatre to see a Russian Ballet
Is a trip to Russia really complete without seeing some ballet?! The answer is no. And the prettiest, pink place to see a show? The Bolshoi Theatre – which is actually depicted on one of the Russian notes! This really was a pinch myself moment. Also if you haven't had time to eat before the show, the finger food sold at the bar is actually quite delicious.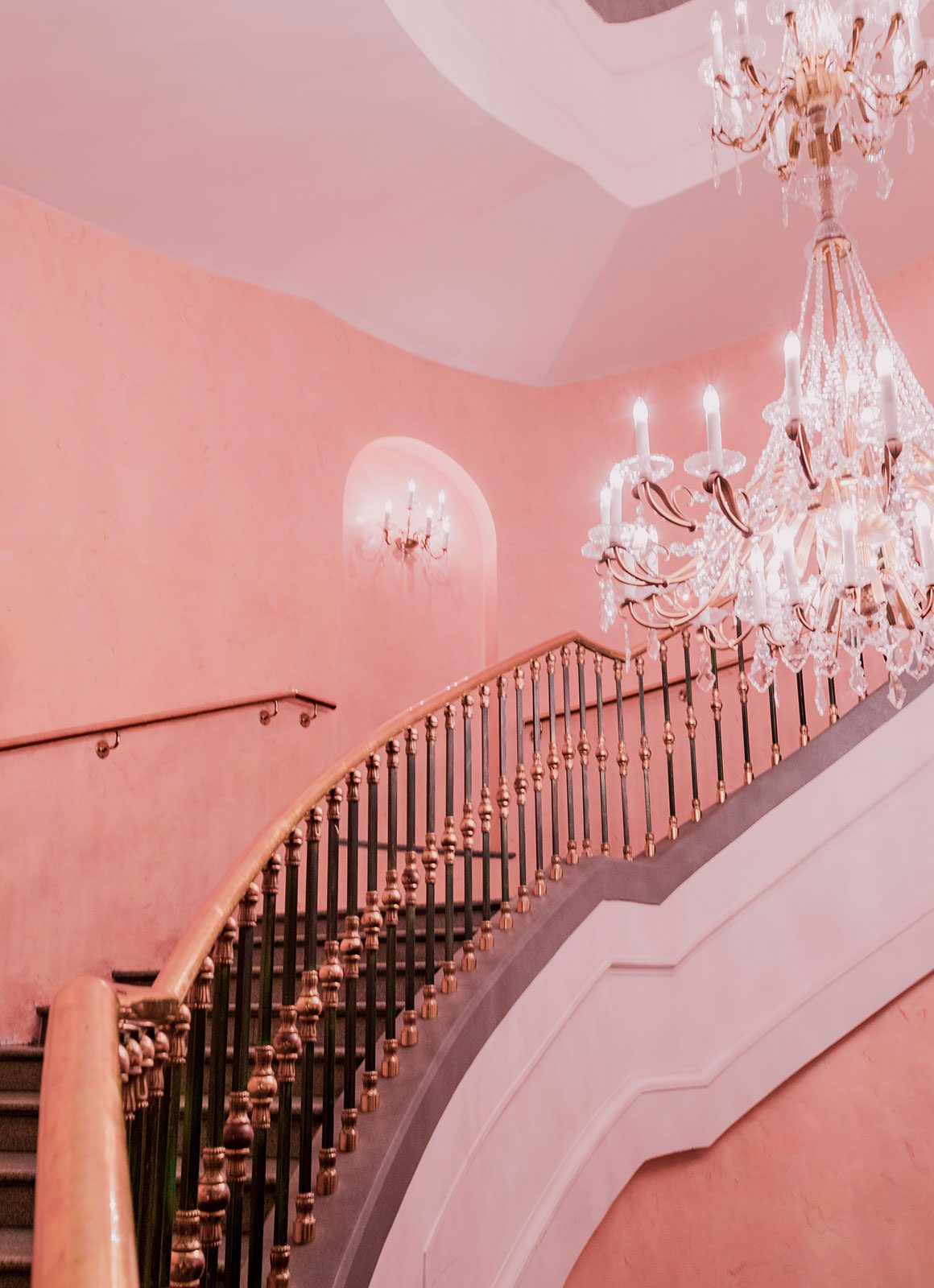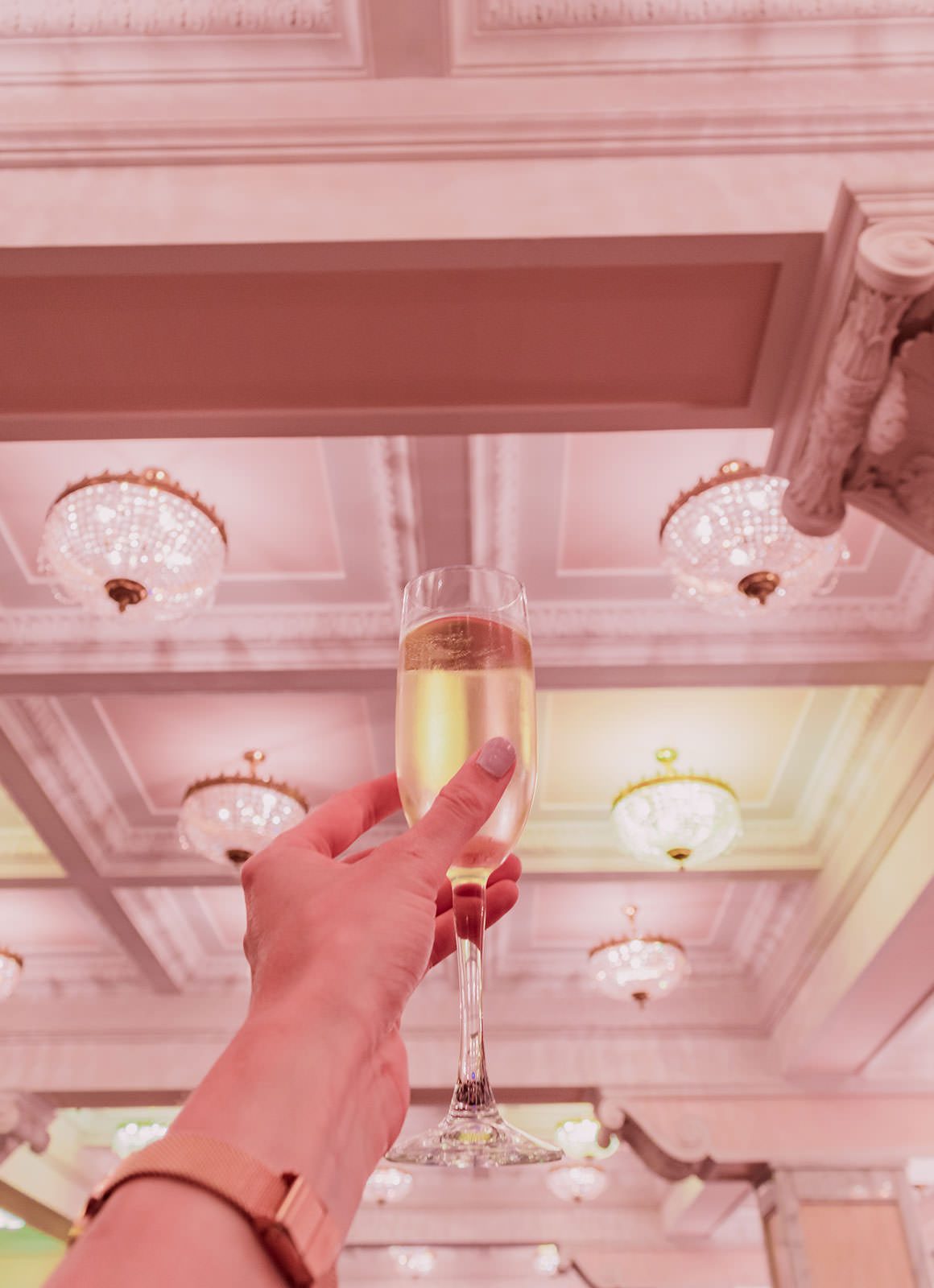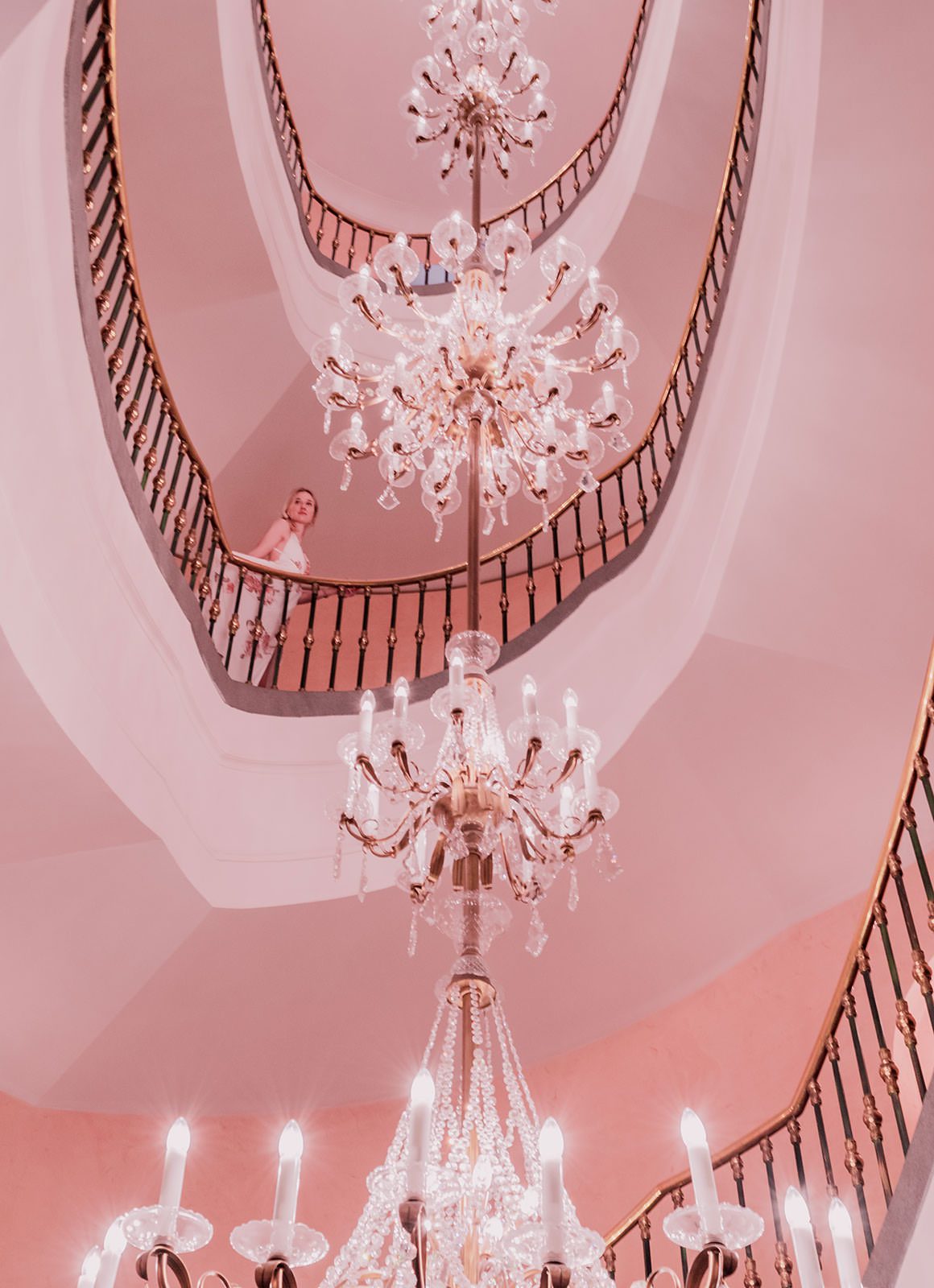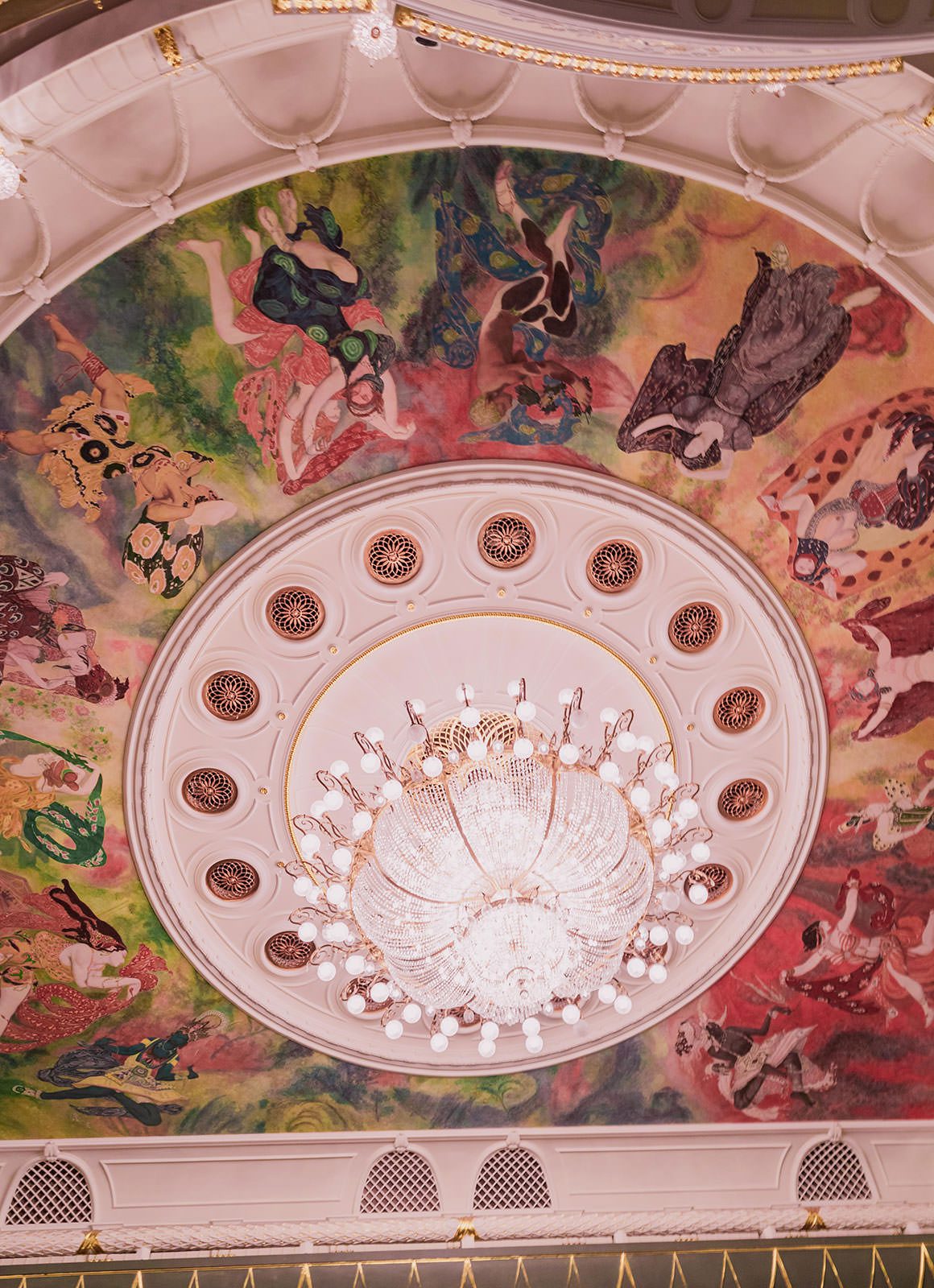 The Yummiest Places to Eat
I really had no idea what to expect from the food in Moscow – and yes you've probably guessed it, I was blown away. The produce is really fresh, the traditional dishes are super yummy and the places we ate at had great atmospheres. I've listed my favourites below!
Best places to eat in Moscow
Bosco Cafe: It's a little bit fancy but I loved getting an ice-cream from the stand outside.
I Love Cake Cafe: If there ever was a cake heaven, this place would have to be it. With ridiculously over the top cakes this cafe is perfect for a coffee stop, but is also great for lunch! The food menu is actually pretty healthy despite the floor to ceiling cabinet of pure cake goodness.
Scramble Cafe: Owned by the same group as I Love Cake, this spot is perfect for breakfast. They specialise in waffles and egg dishes – the menu is full of yummy options to start the day.
Matryoshka: A stunning, river side restaurant that made the perfect place for dinner. The menu was full of Russian specialities and the dumplings were some of the best we had on our trip. They also serve the most beautiful Matryoshka doll shaped desert – which of course I had to have!
#SibirSibir: Another place we loved for dinner and also full of Russian specialties. They also had a particularly amazing vodka cocktail – I didn't take note of the name but just ask for the one with lavender in it!
A little side note – you may have heard of the famous White Rabbit, which was recently featured on Chef's Table (an incredible TV series – if you haven't seen it yet, go watch it!). We did have a booking well before we left, however we think they caught on to the influx of tourists visiting for the world cup and decided to up their prices and replace all of their reservations with people willing to pay more, so we missed out. Based on the way they treated us I wouldn't recommend them, but I thought I should mention it is a very popular (and expensive) restaurant to visit.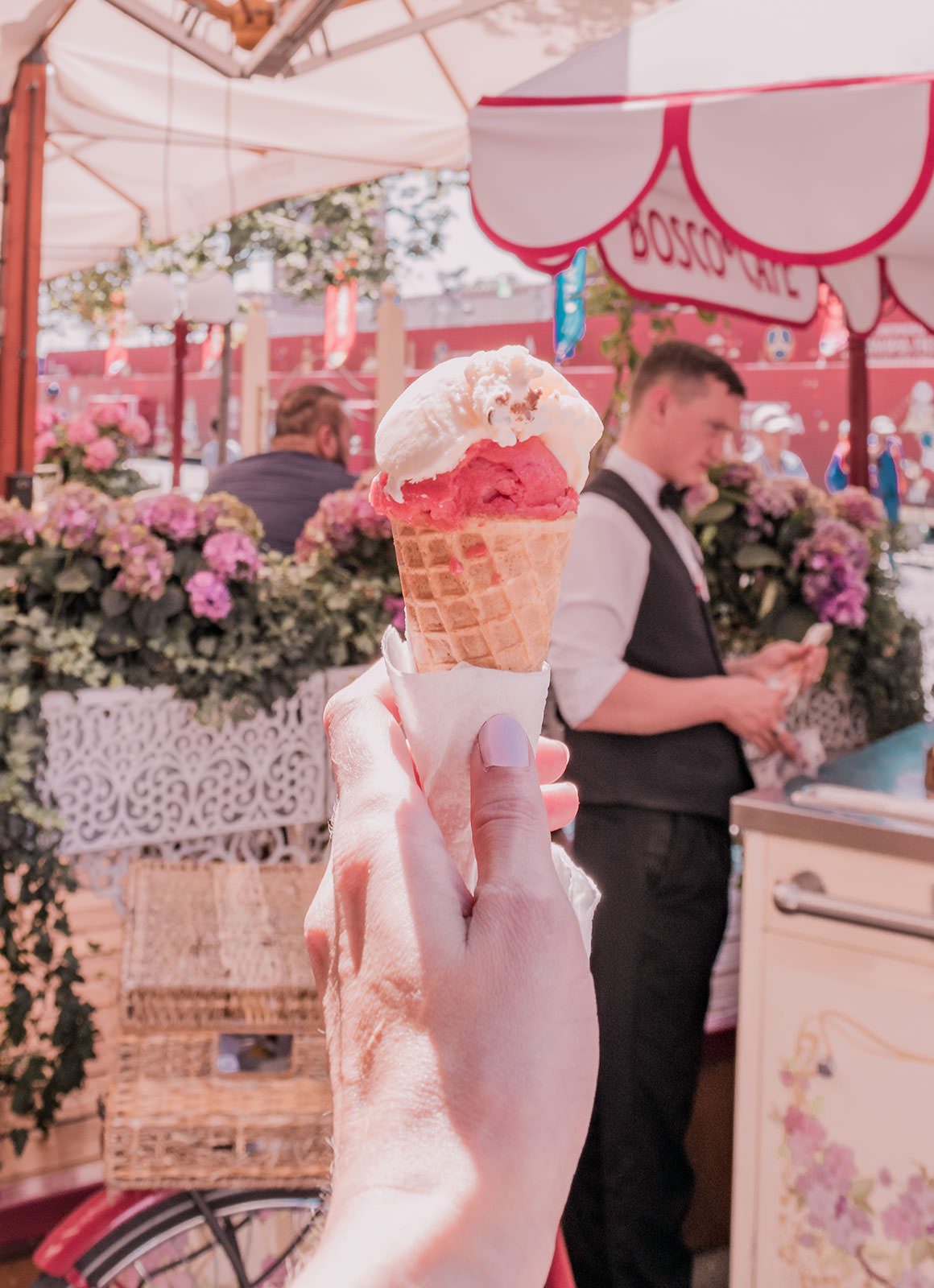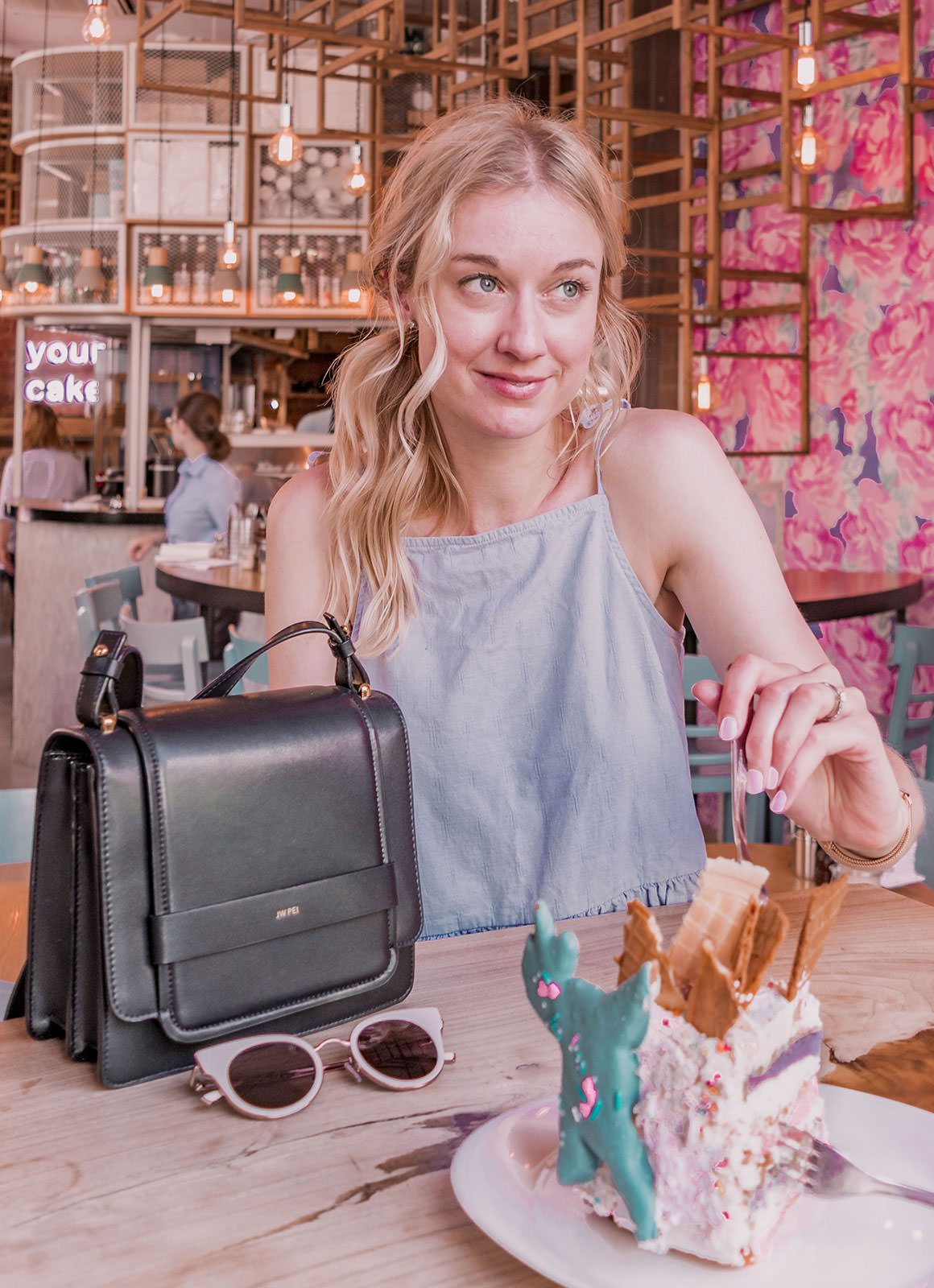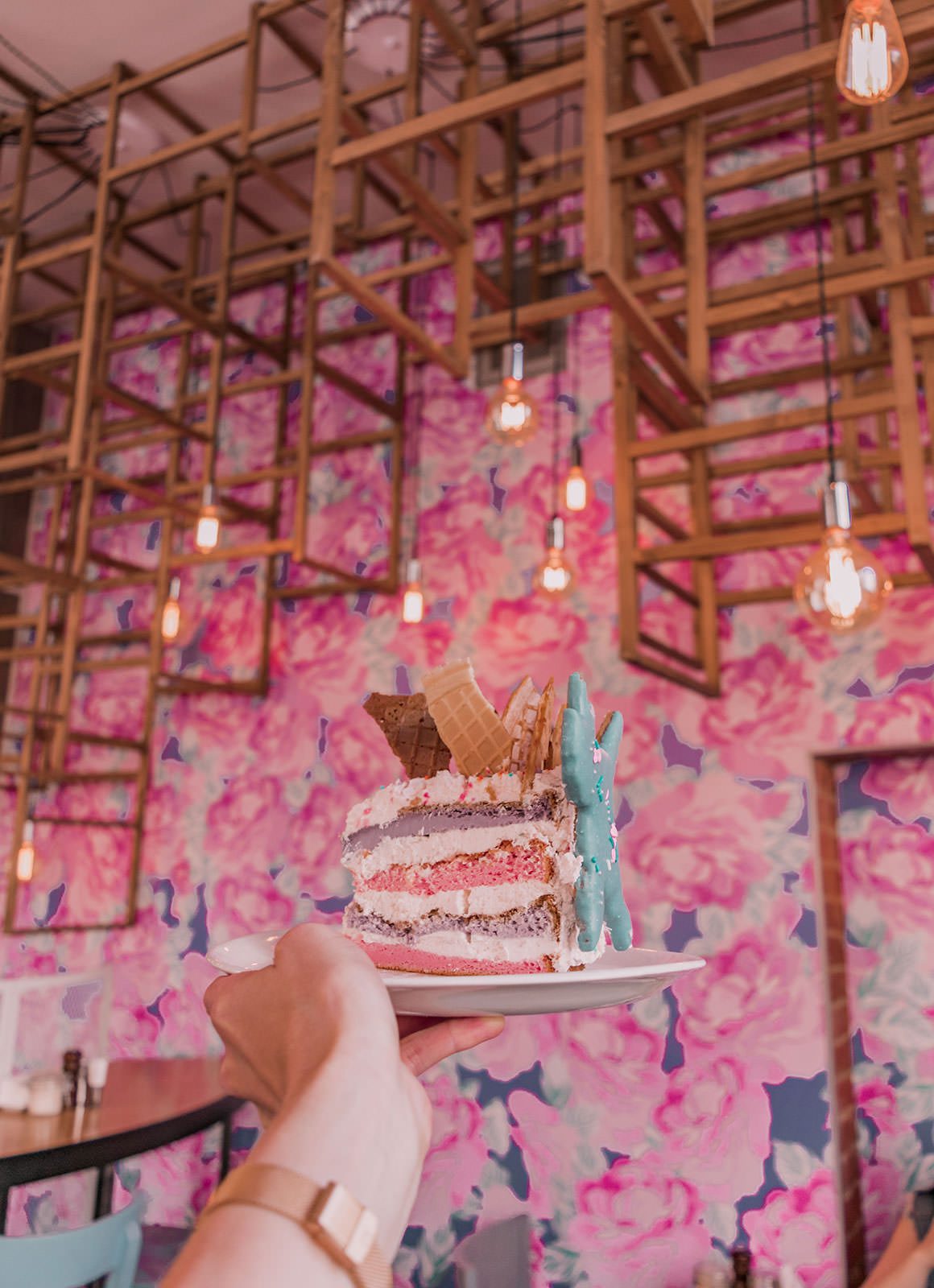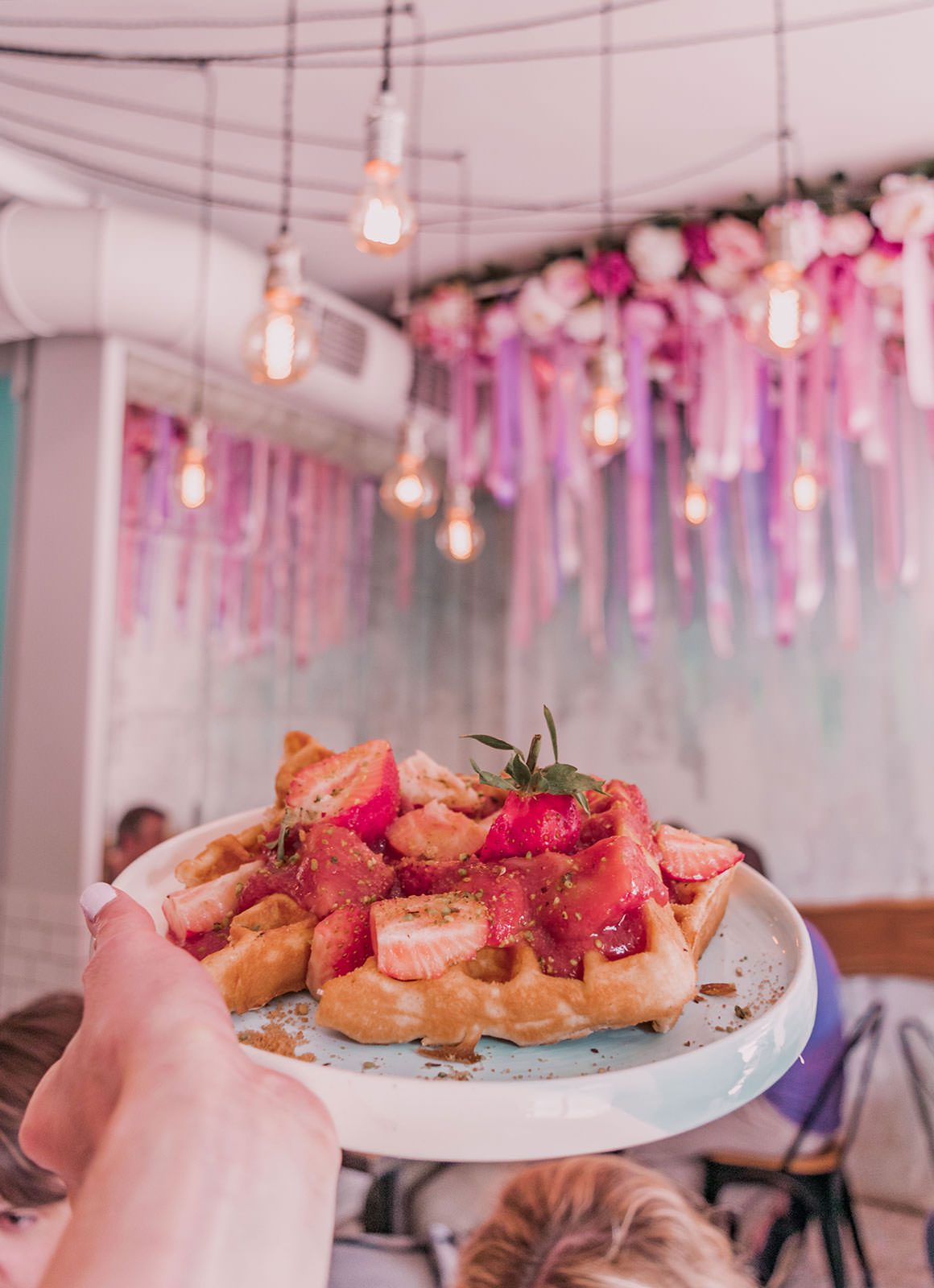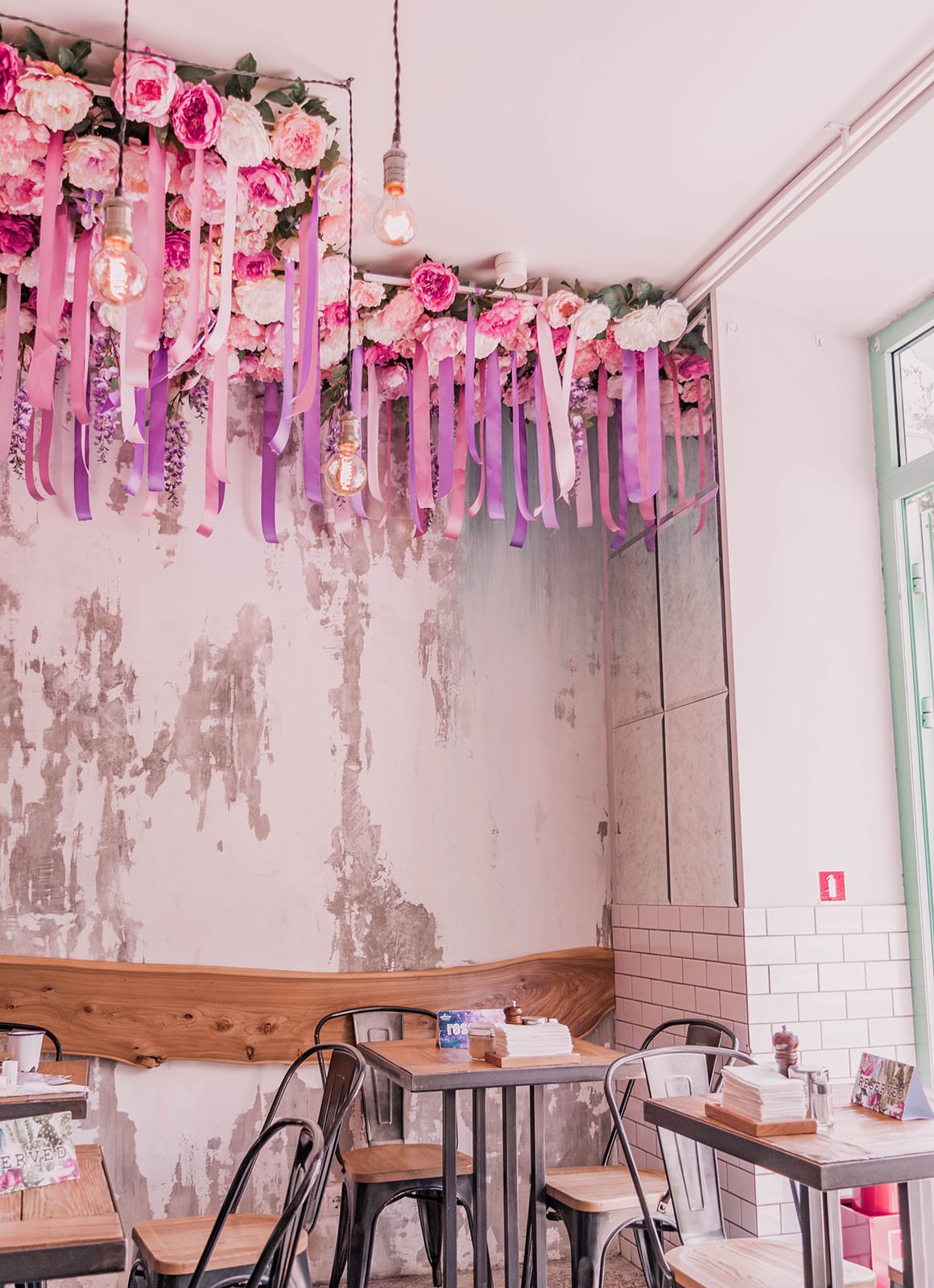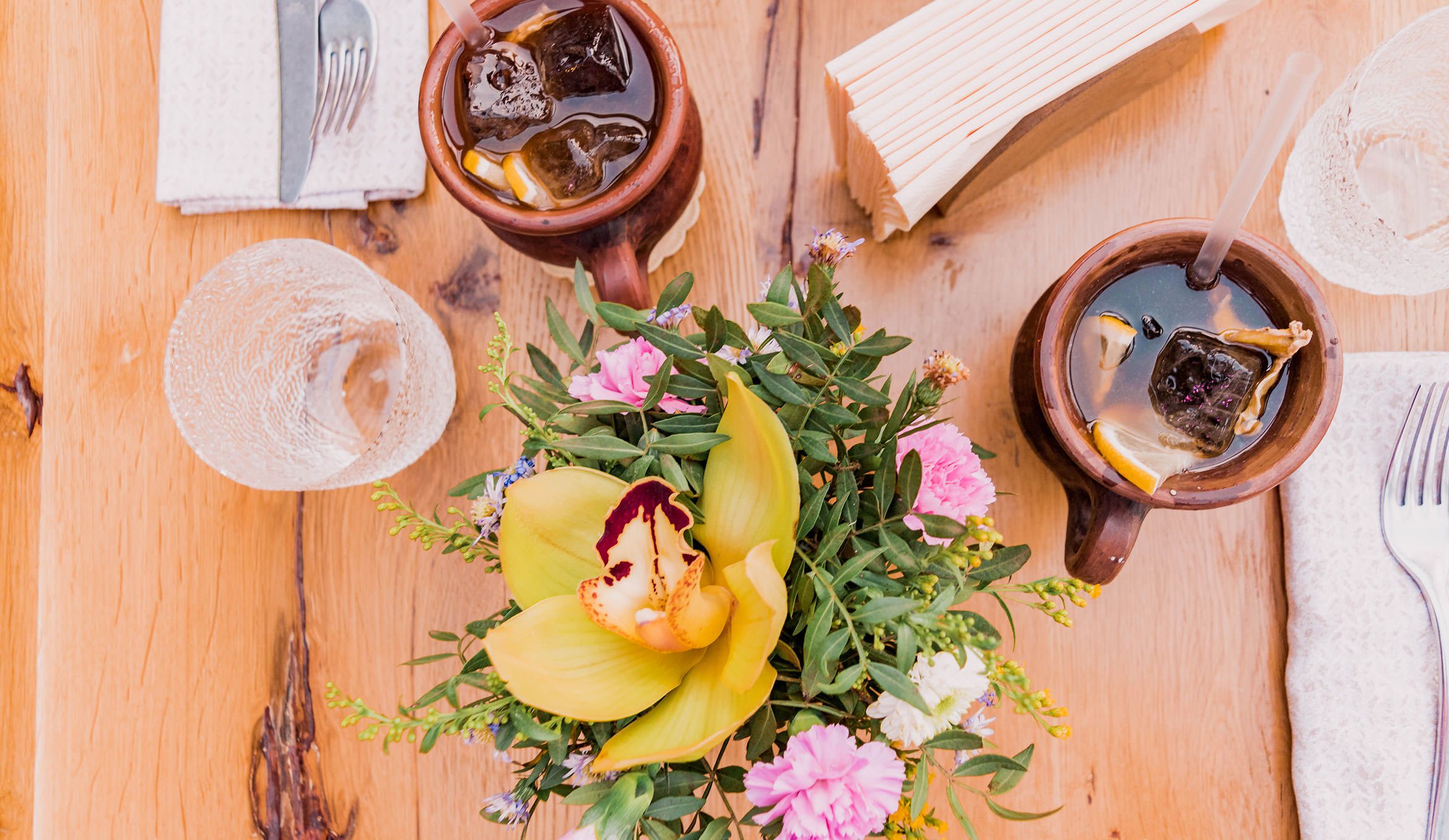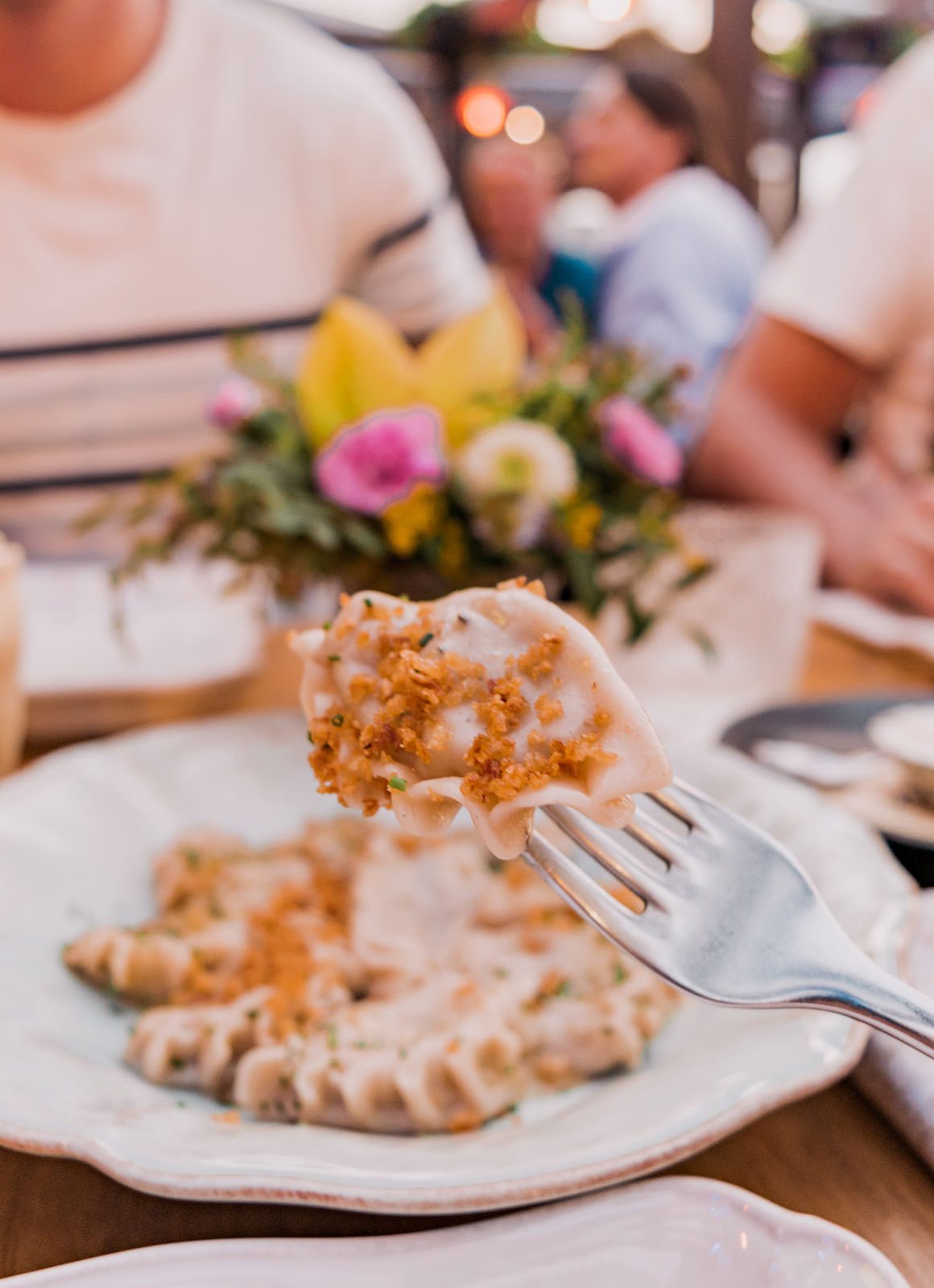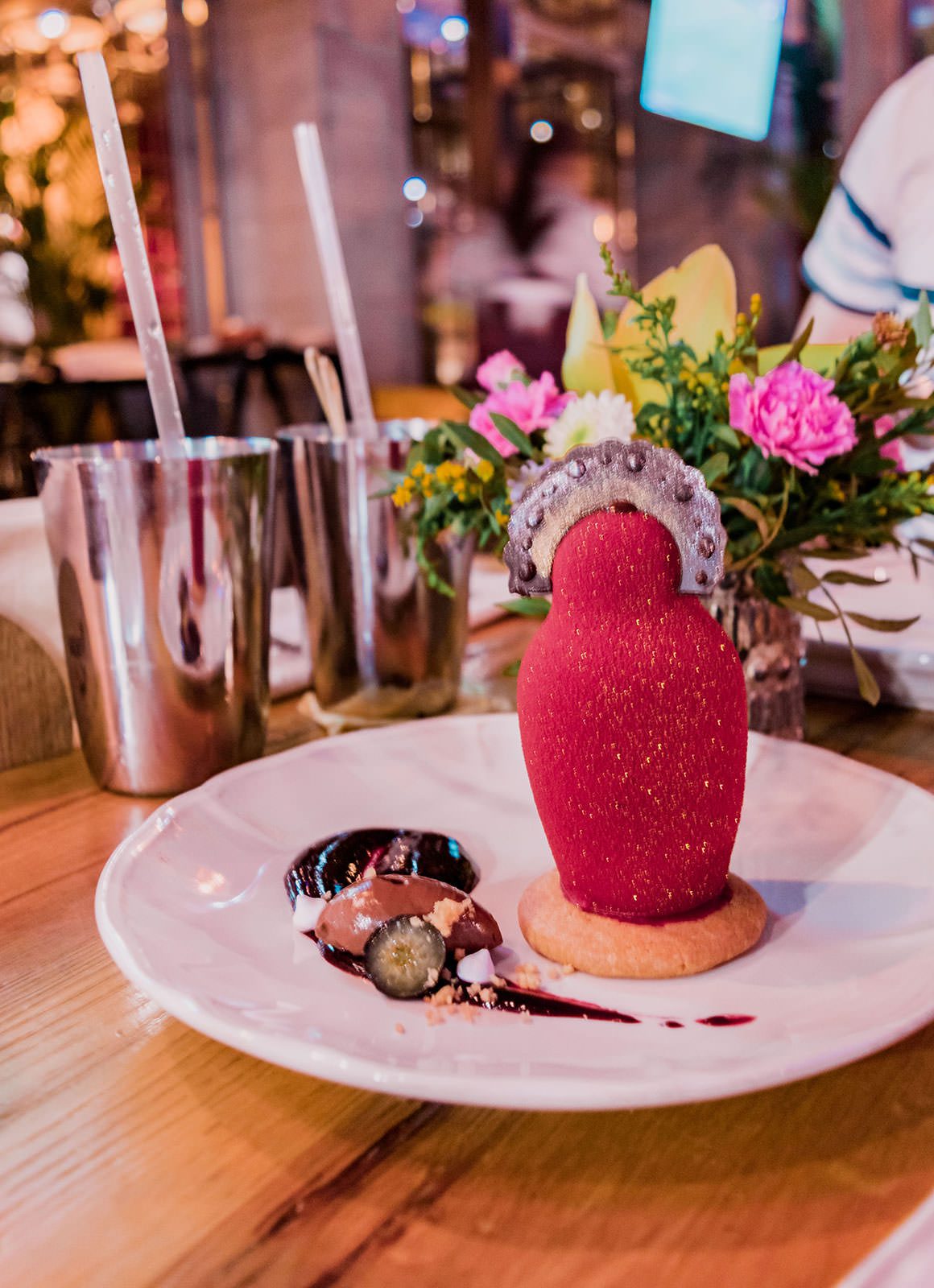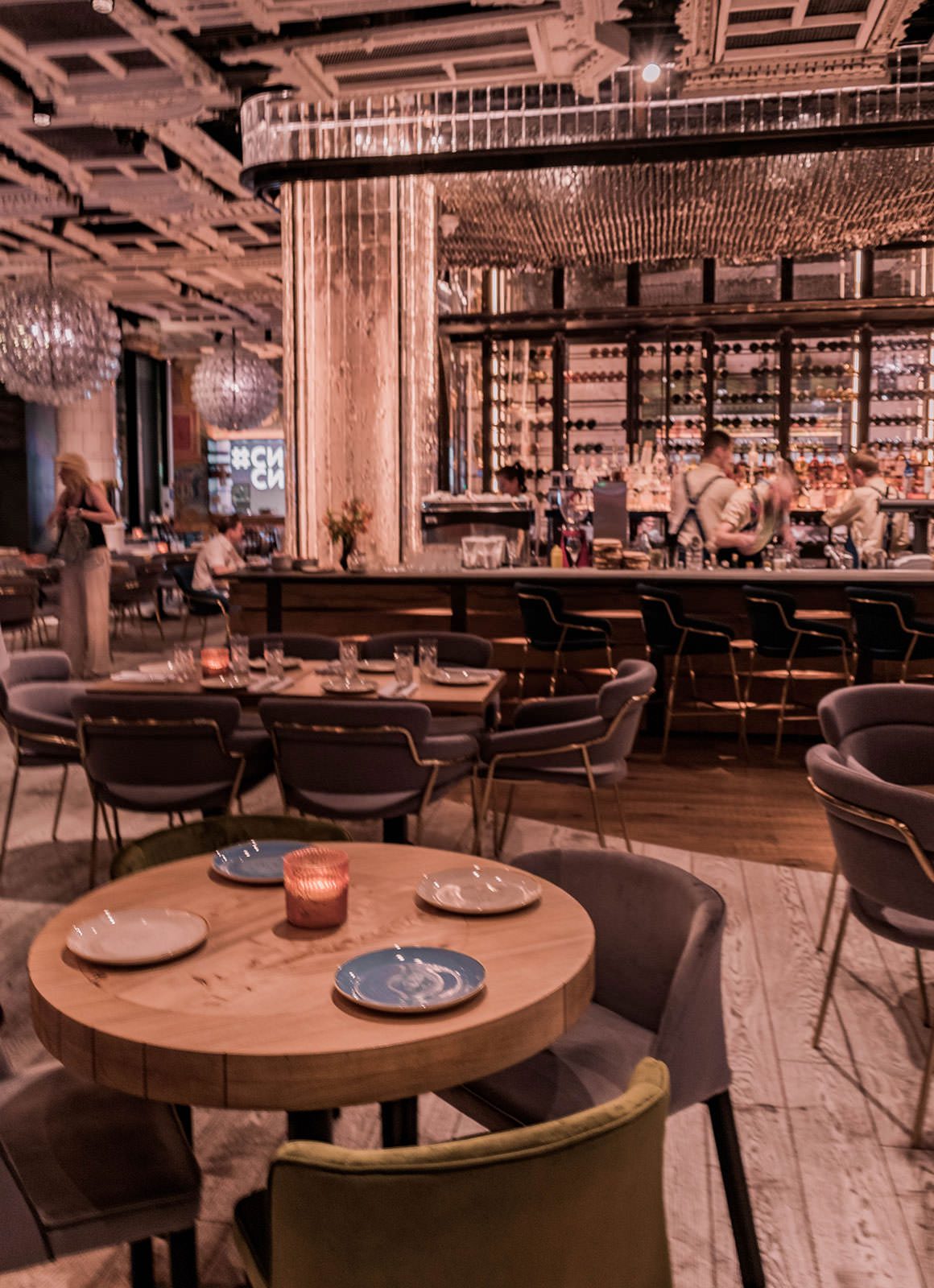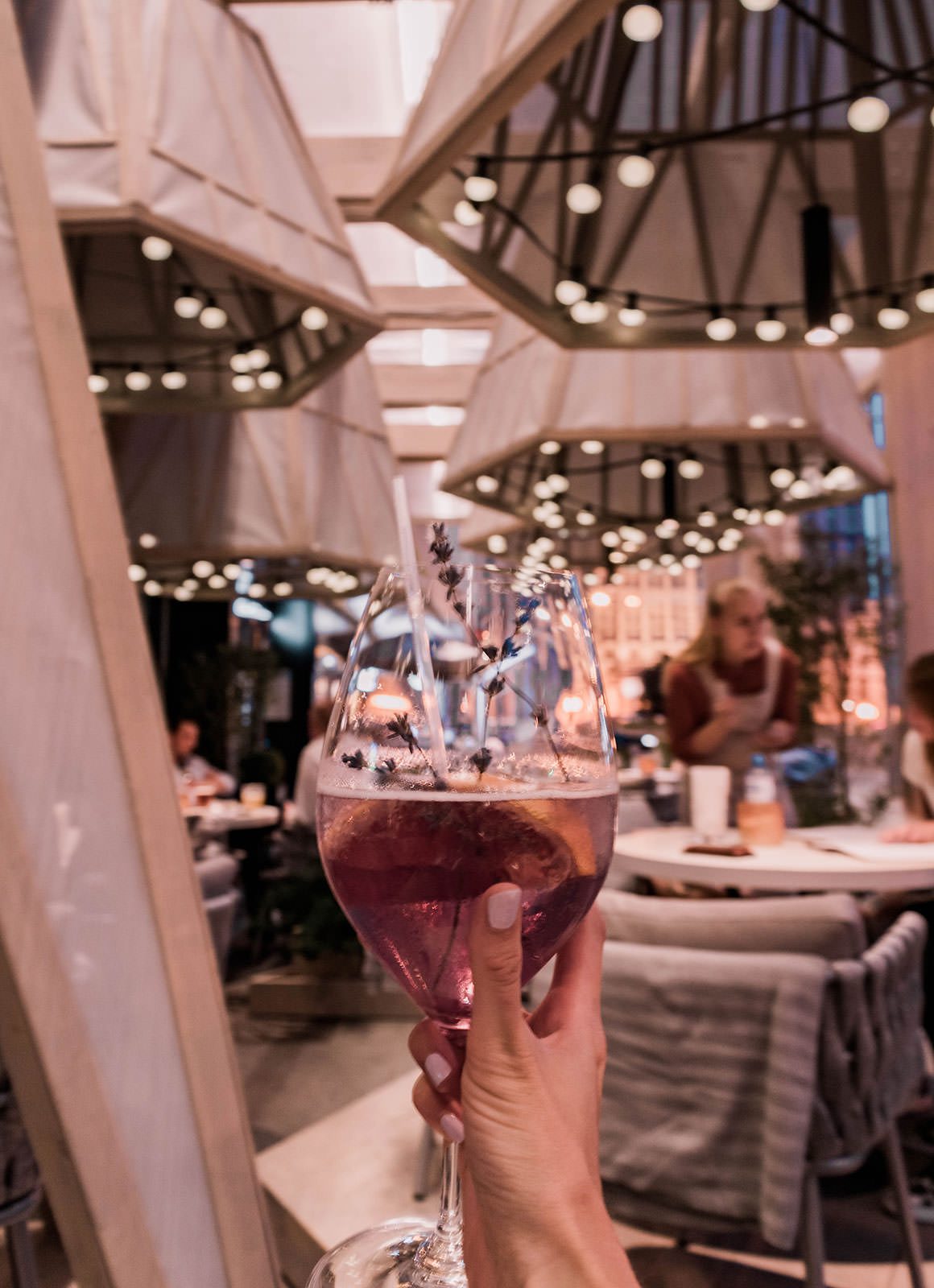 If you've been to Moscow I'd love to hear if you have any other recommendations!
Big Love,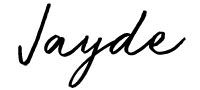 ---
LIKE MY OUTFITS?
These outfits are from my Summer 18′ Capsule Wardrobe, you can shop these items and support Jayde Archives at the same time by using some of the affiliate links below:


---
If you loved this post I think you'll enjoy these too…
My Guide to Wandering Lisbon: The Rainbow-Hued City / 7 Fairytale Spots to Explore in Copenhagen