When we booked our trip to Morocco I'd been wanting to go for quite a while and had a very long bucket list for the trip! However by the time we'd fit in a trip to the Sahara Desert (which you can read all about here – seriously you've got to see the photos we got of the stars out there), we were only left with 2 full days in Marrakech. So I was a little bit worried we would miss out on a few things.
But after planning out the days and simplifying our to-do list I'm pretty happy to say we saw all of the places I was dying to see! So if you have limited time, or you just want to take it easy, I'm sharing exactly what we got up to and how we saw all the best spots in Marrakech in two days!
See the Magic of Marrakech in Two Days
Where to Stay
Where you stay in Marrakech is a pretty big deal. It's not like some cities where you just use your accomodation for sleeping. The riads themselves are all a part of the Marrakech experience. They are like mini oasis' amongst the chaos of the Medina. Think birds tweeting, turtles wandering around, pretty little pools, rooftop hammocks, orange trees and endless pots of Moroccan mint tea. You want to make sure you schedule in some riad chill time in your itinerary.
We stayed in two different riads and adored them both. The first was Le Riad Berbere – a gorgeous tree filled space. The second was BE Marrakech – whose turquoise tiled pool might look familiar because it's pretty insta-famous. We had to book BE Marrakech six months in advance to get a room. But I'll let my photos do the talking.
Some of the other riads/resorts I would have loved to see are:
Le Riad Berbere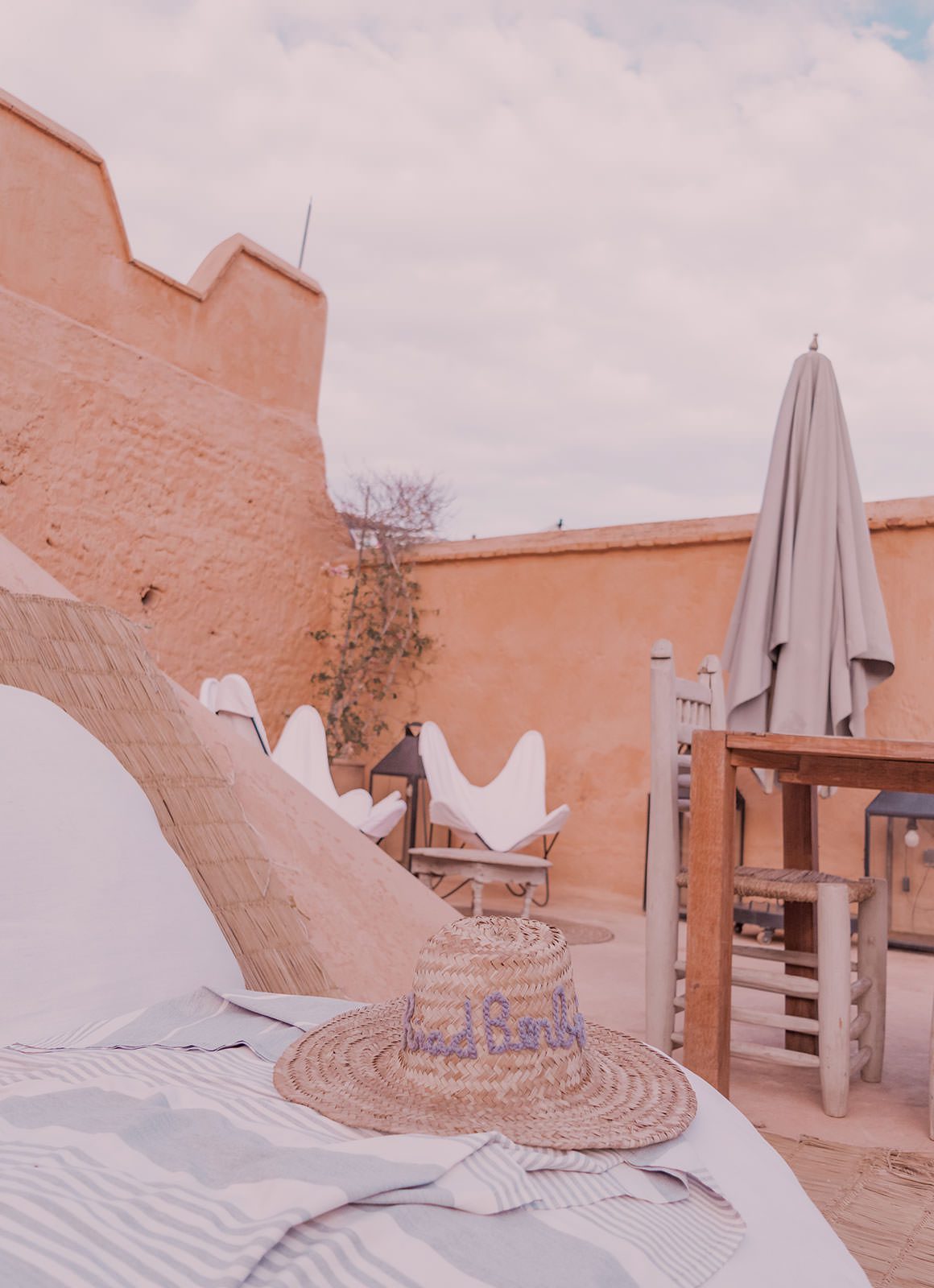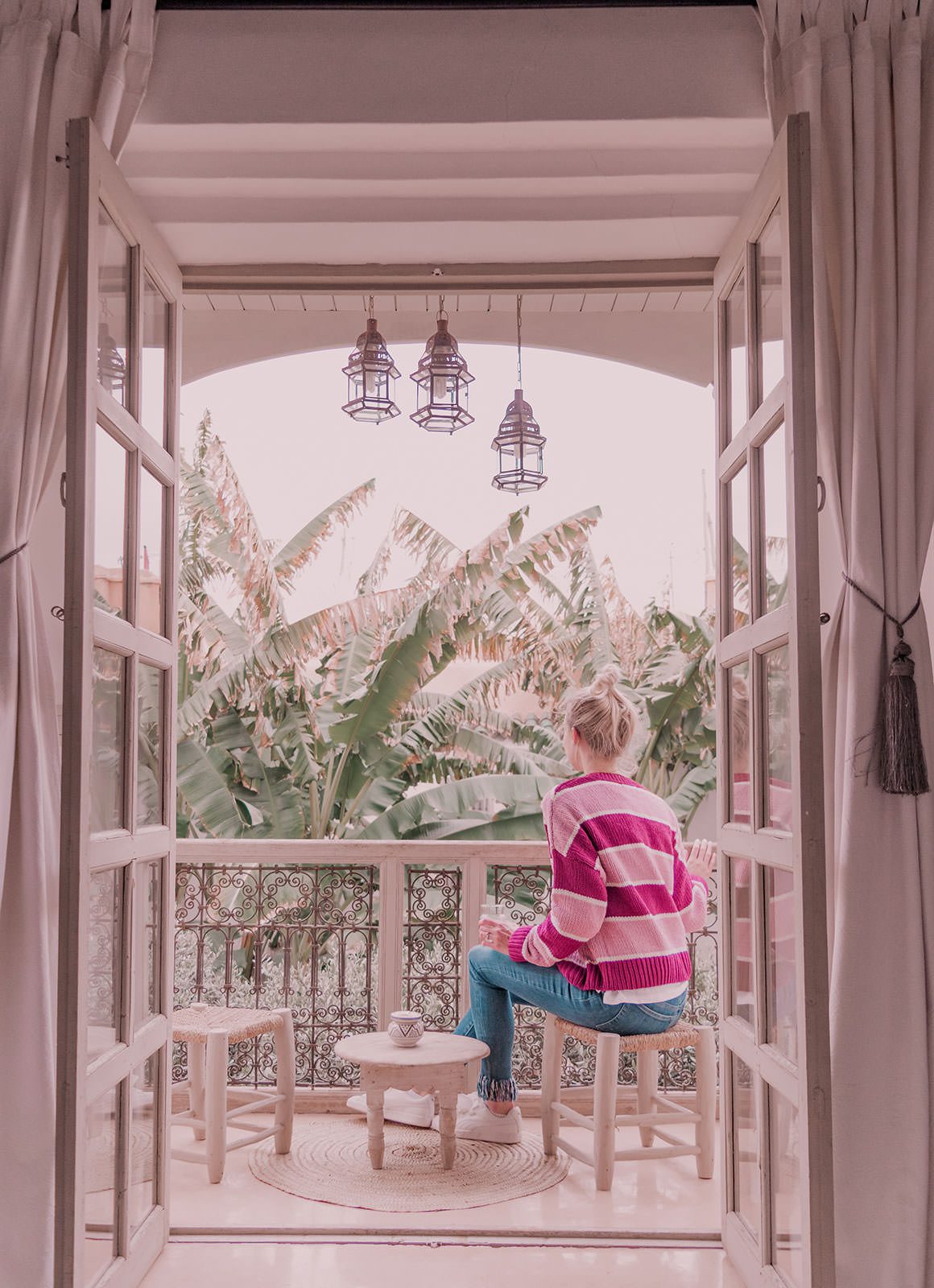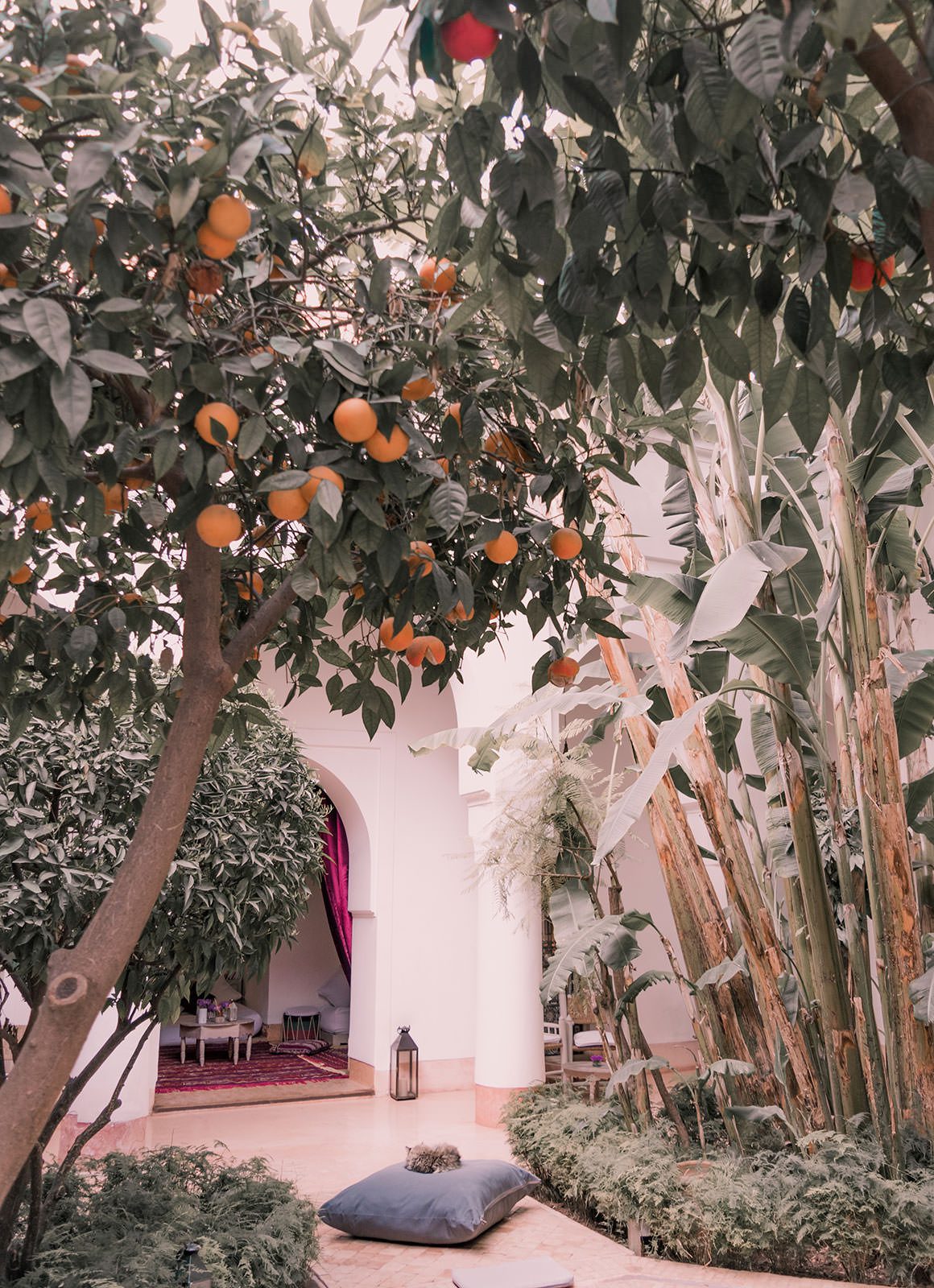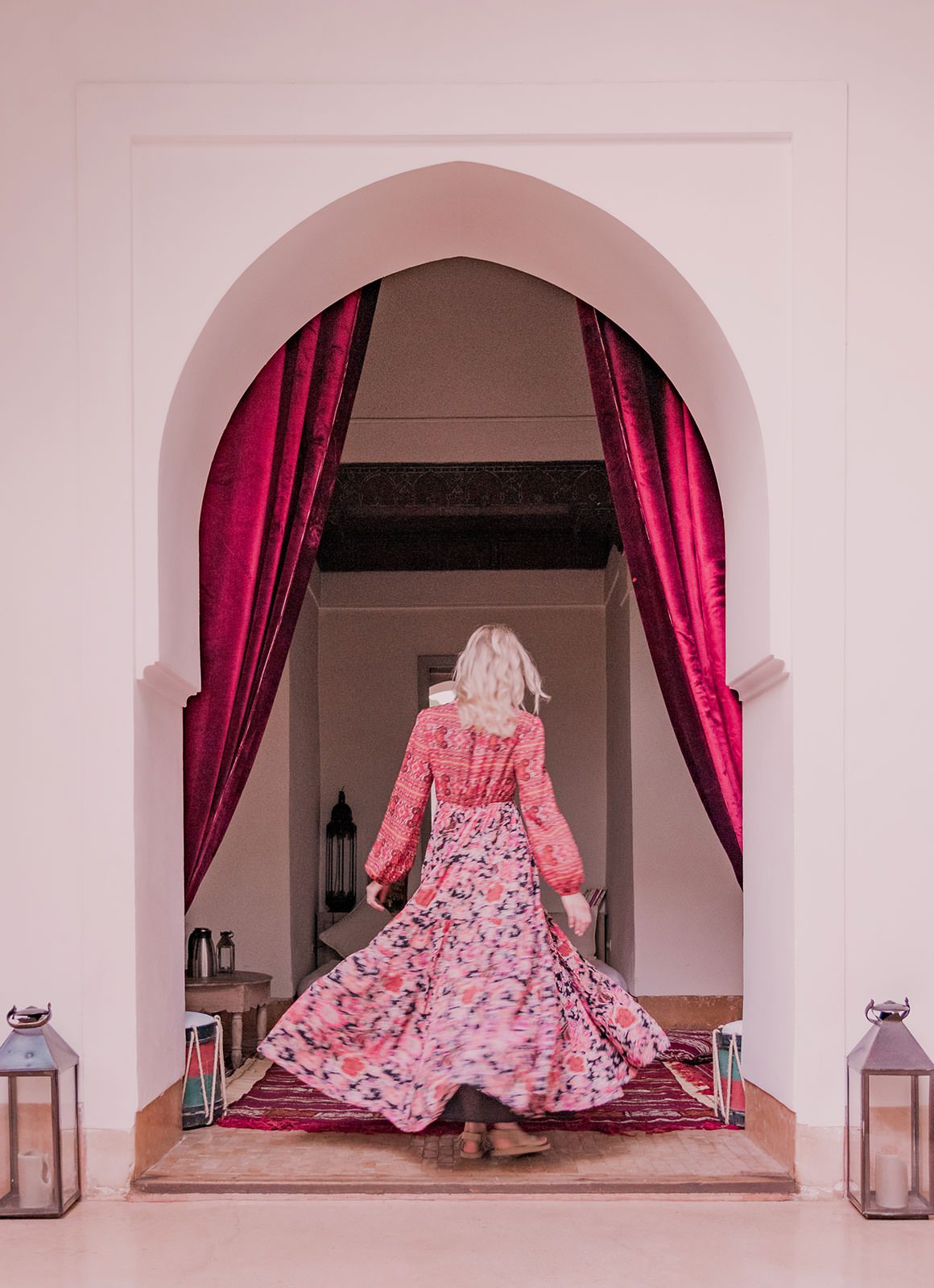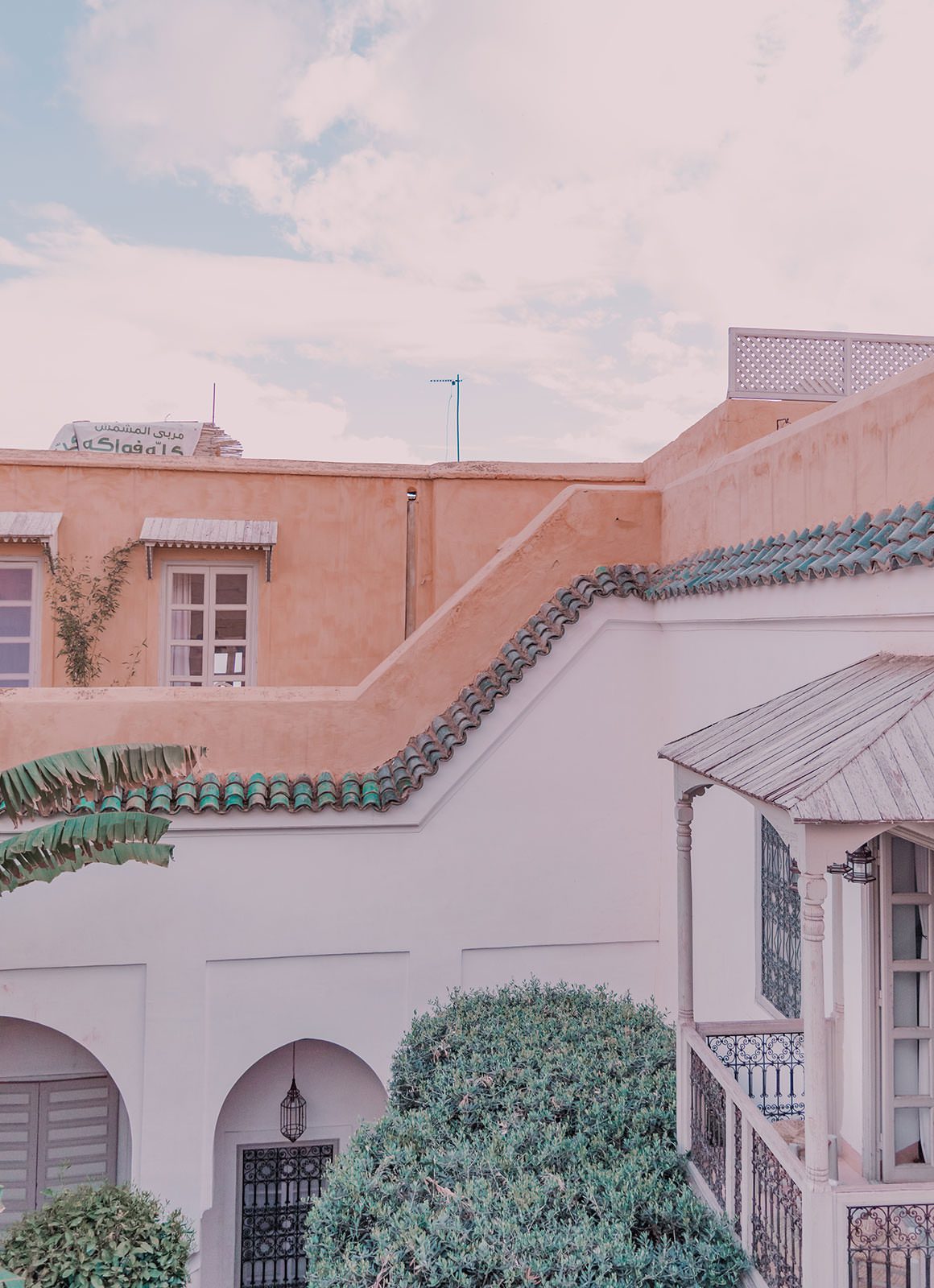 BE Marrakech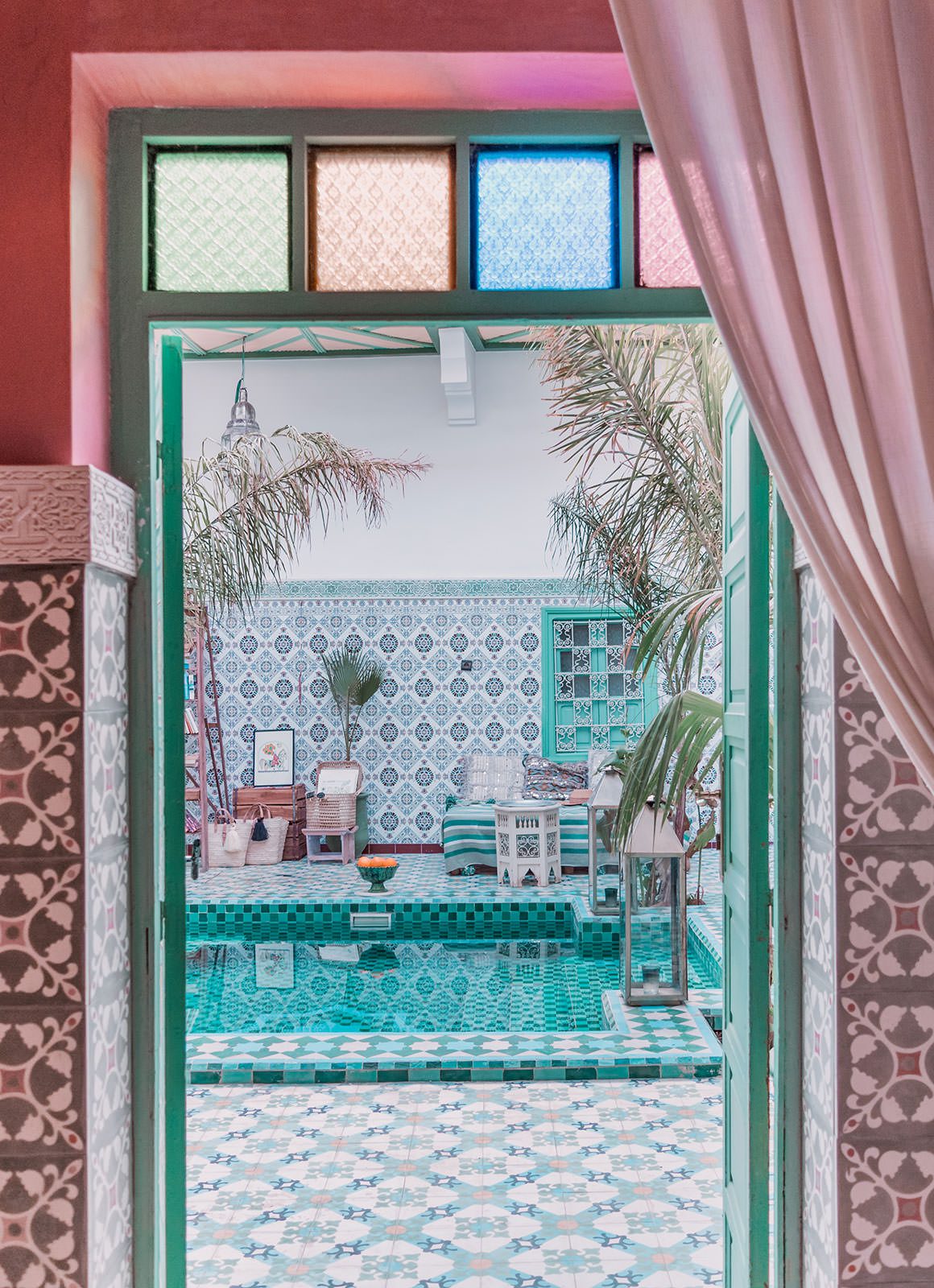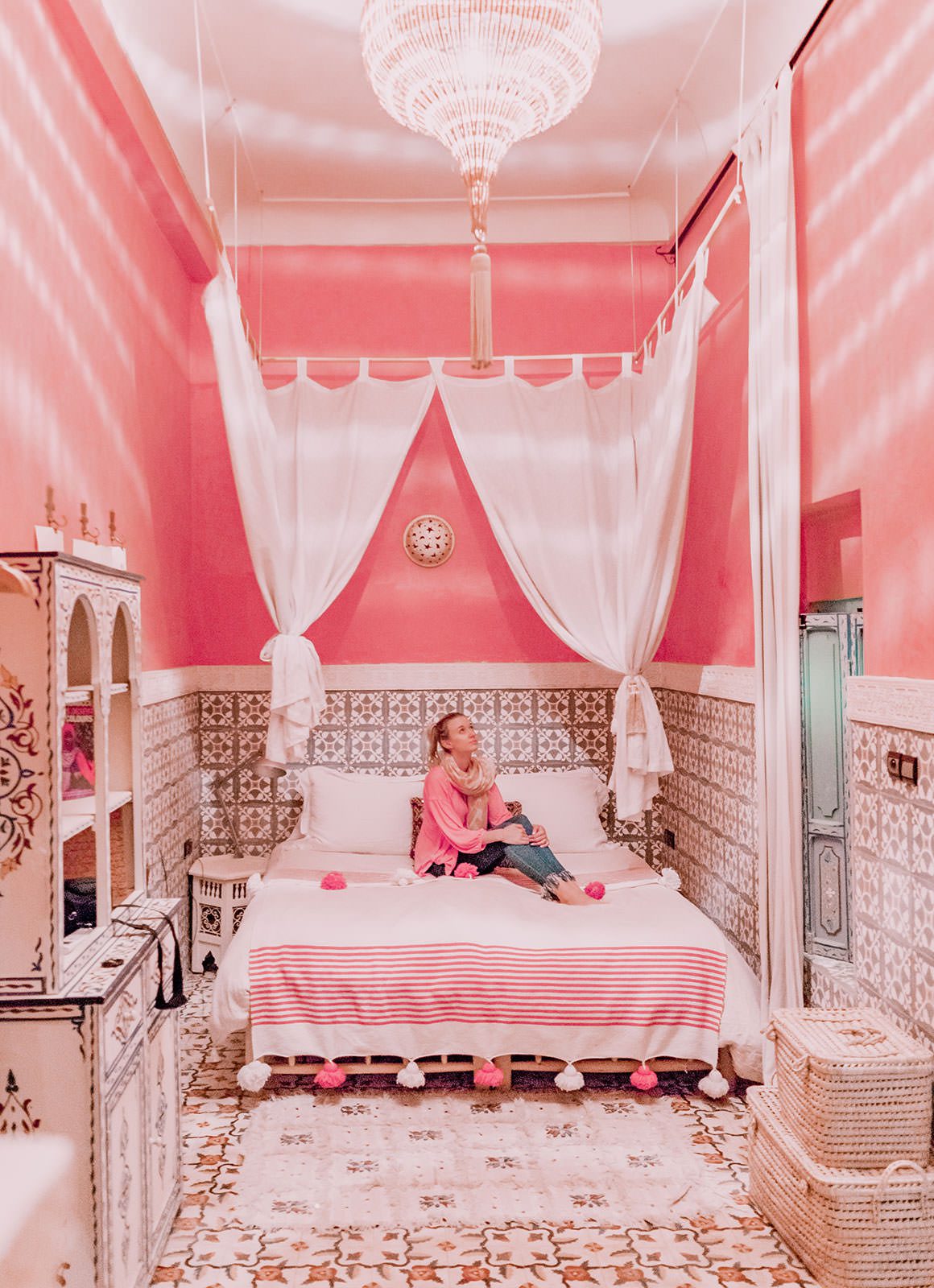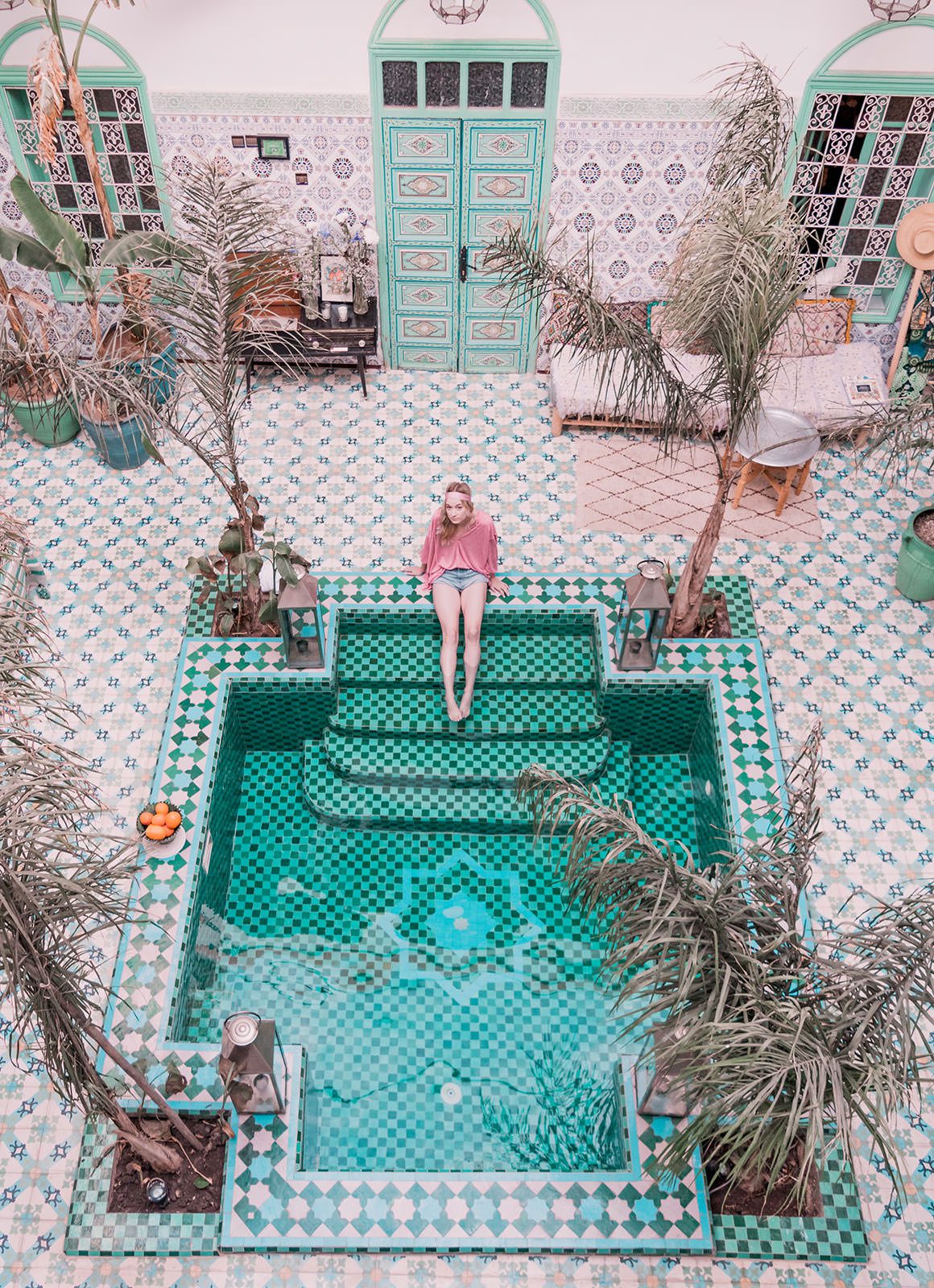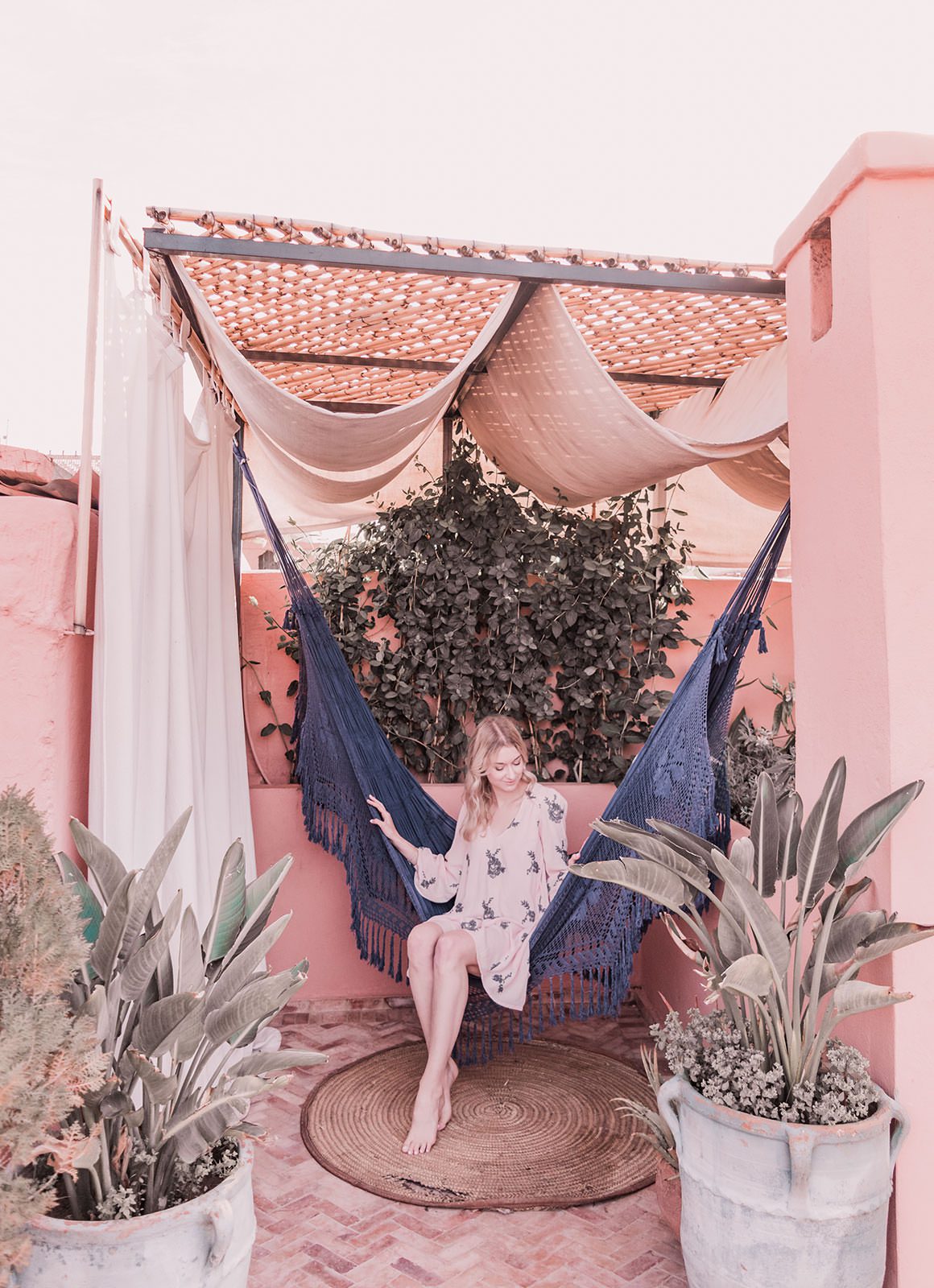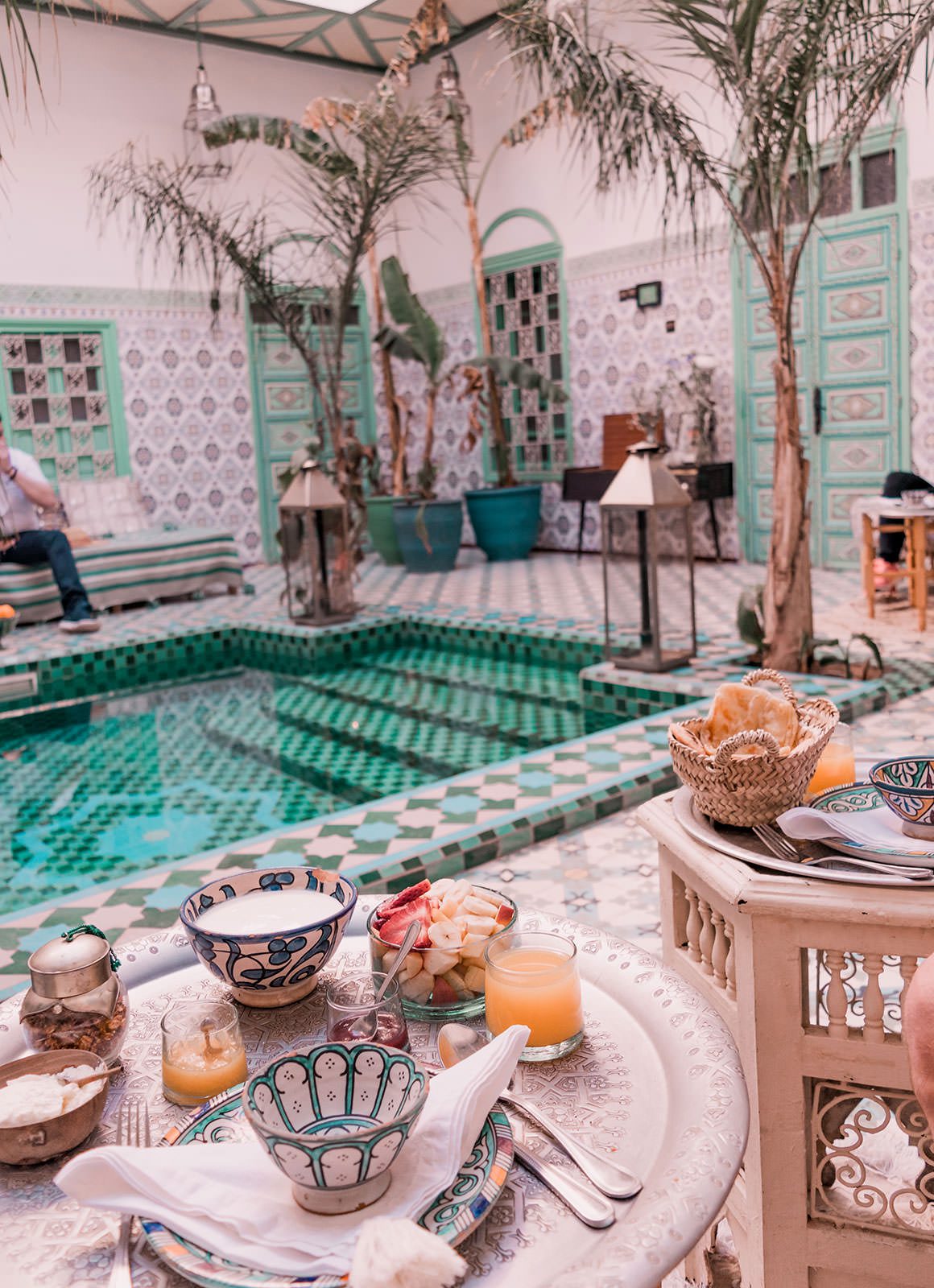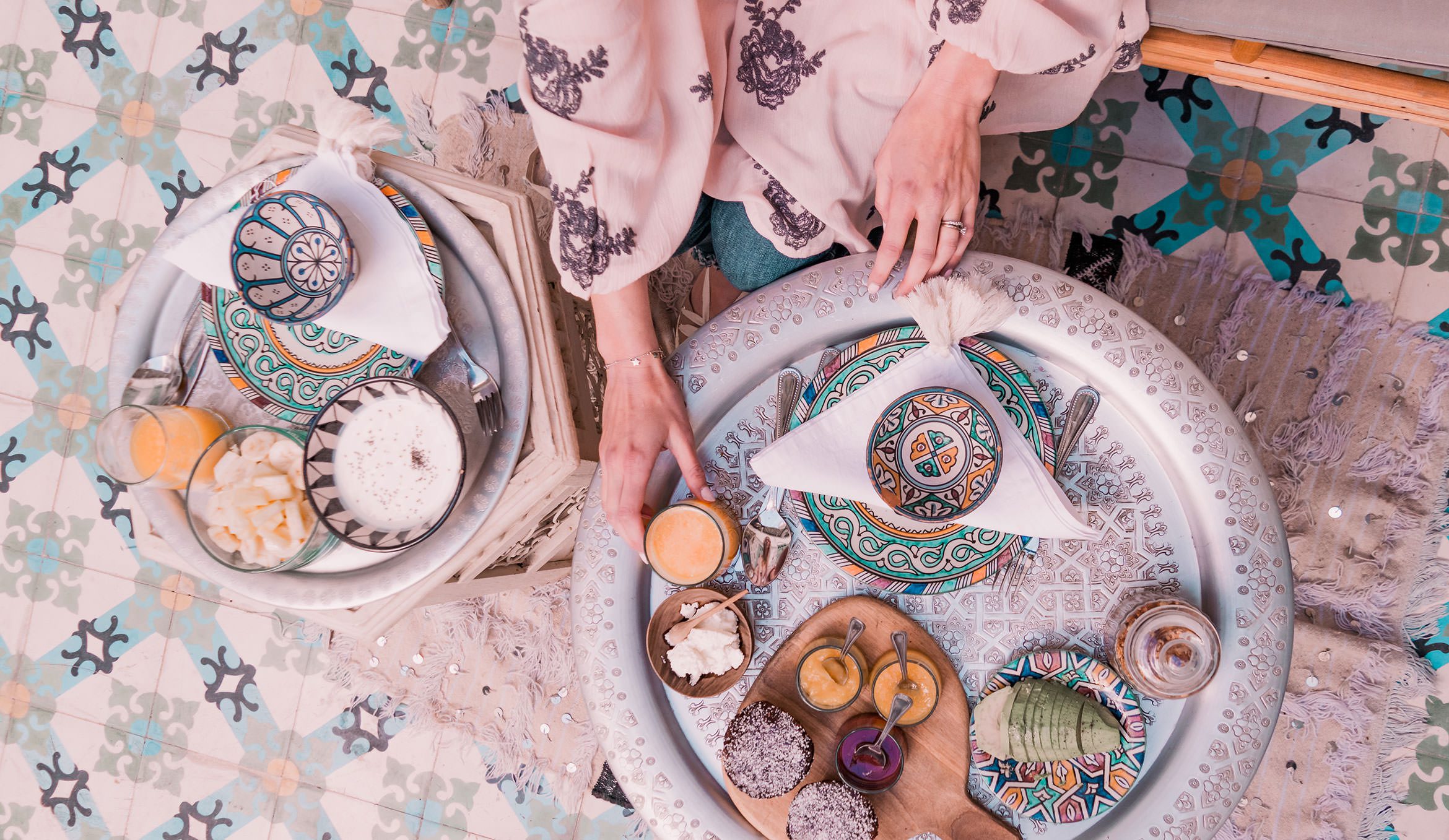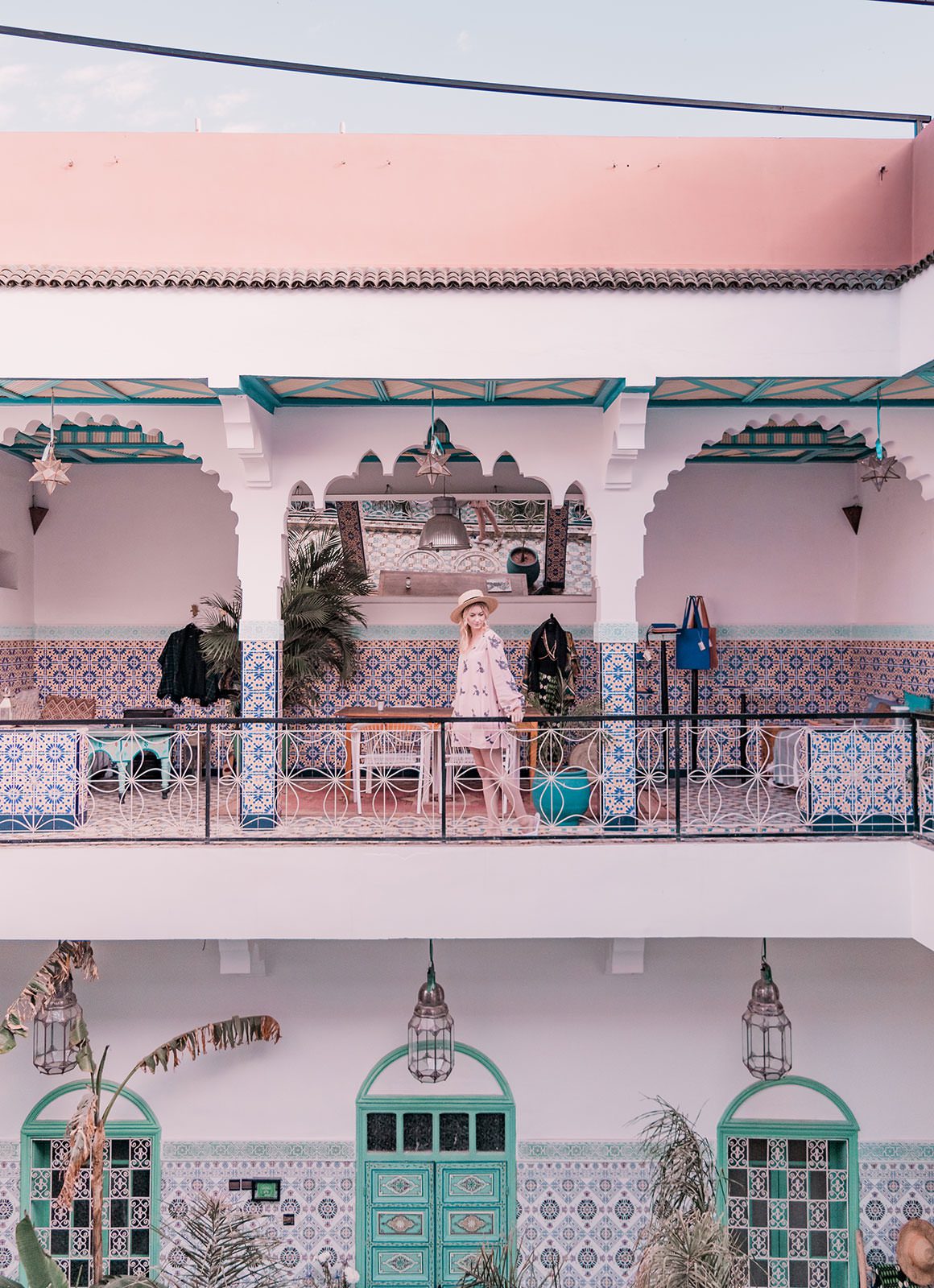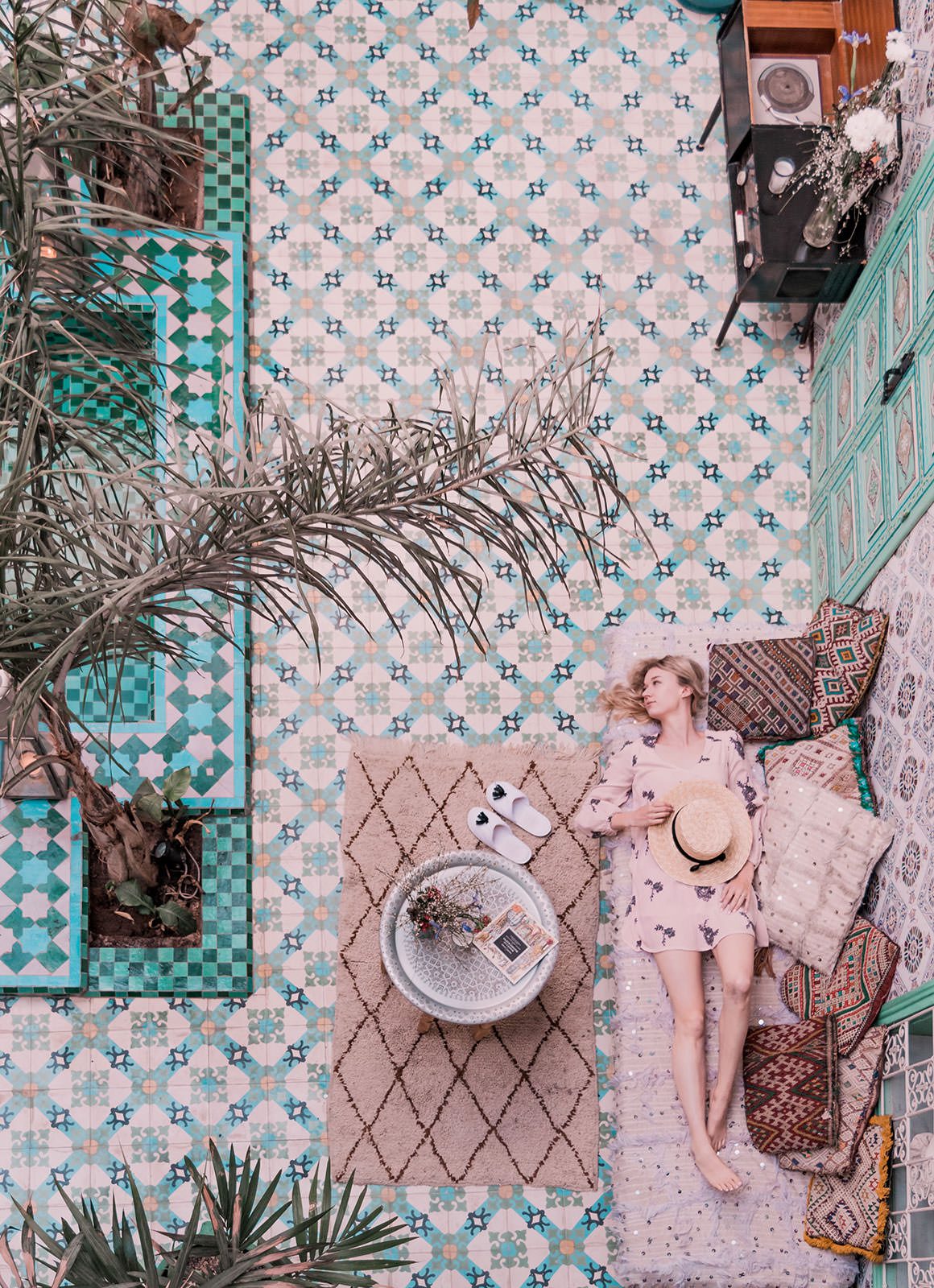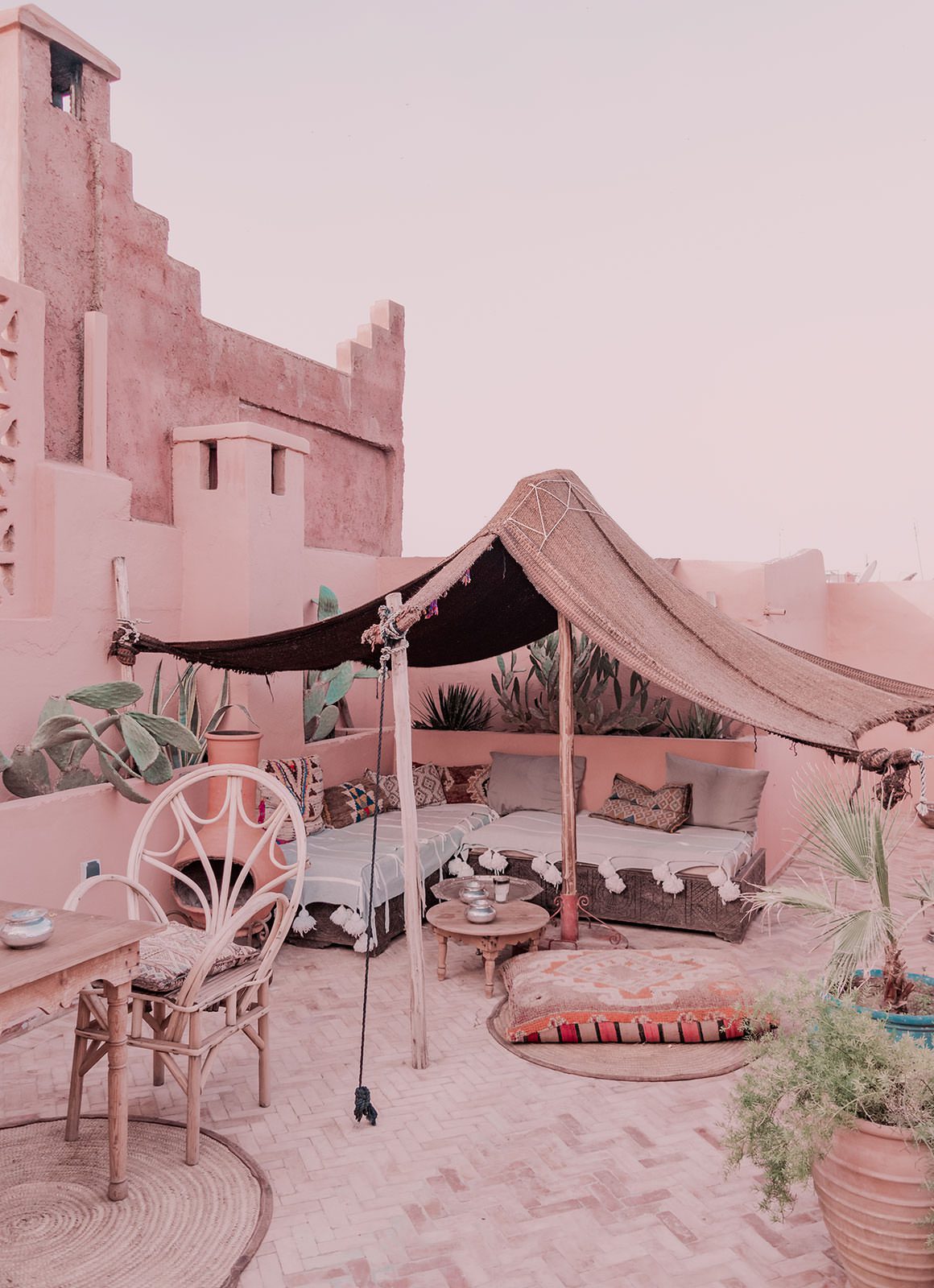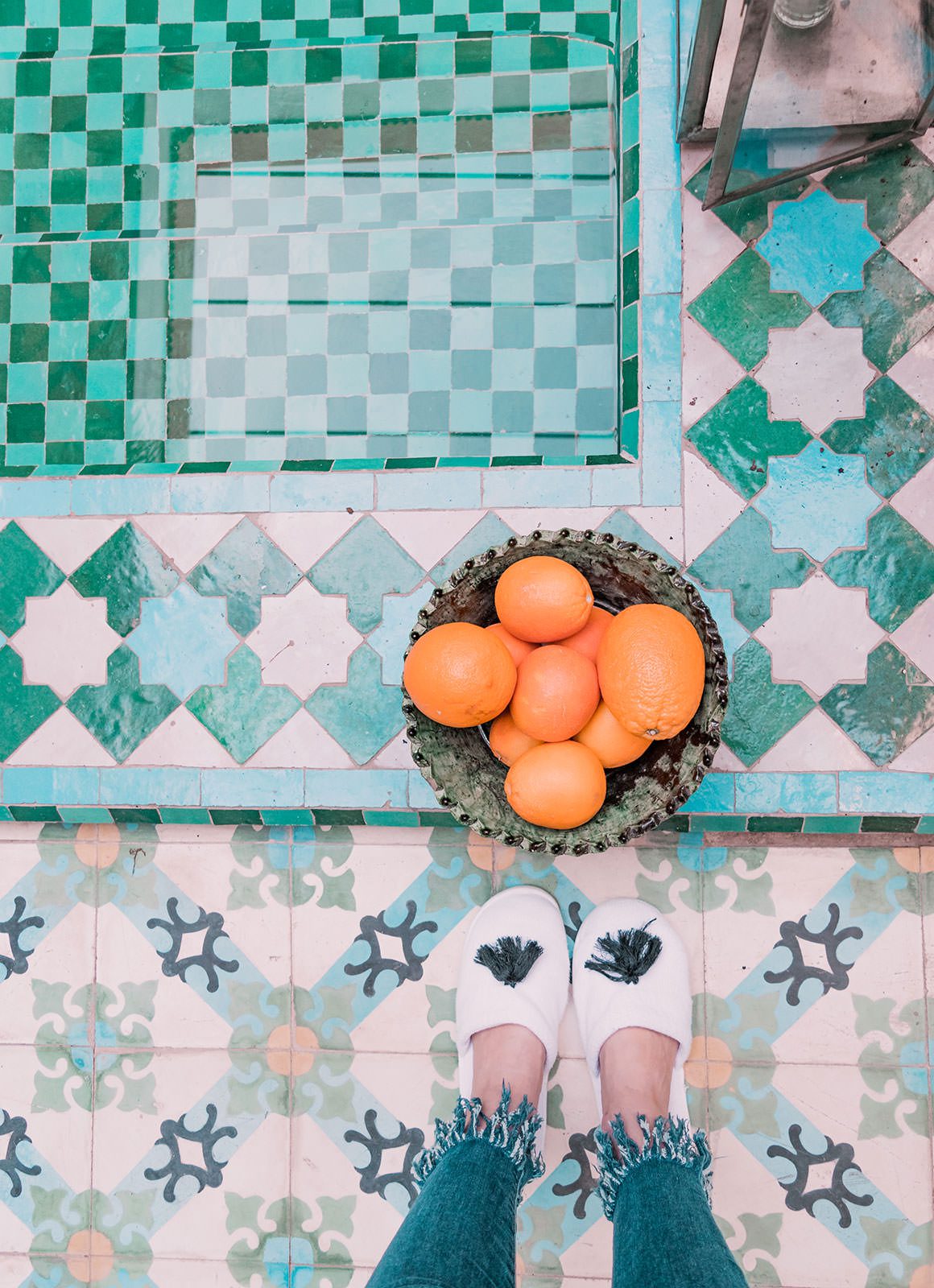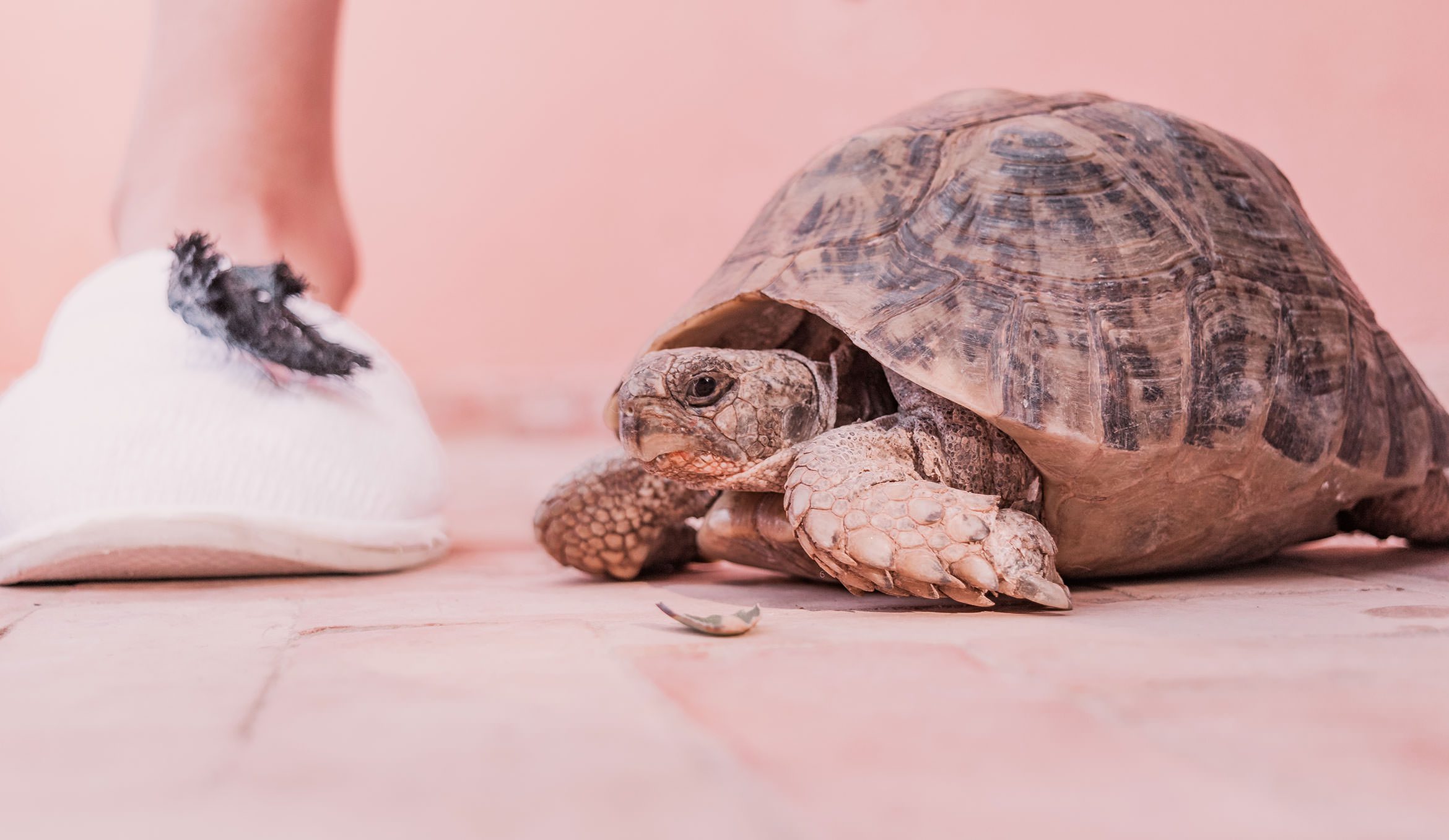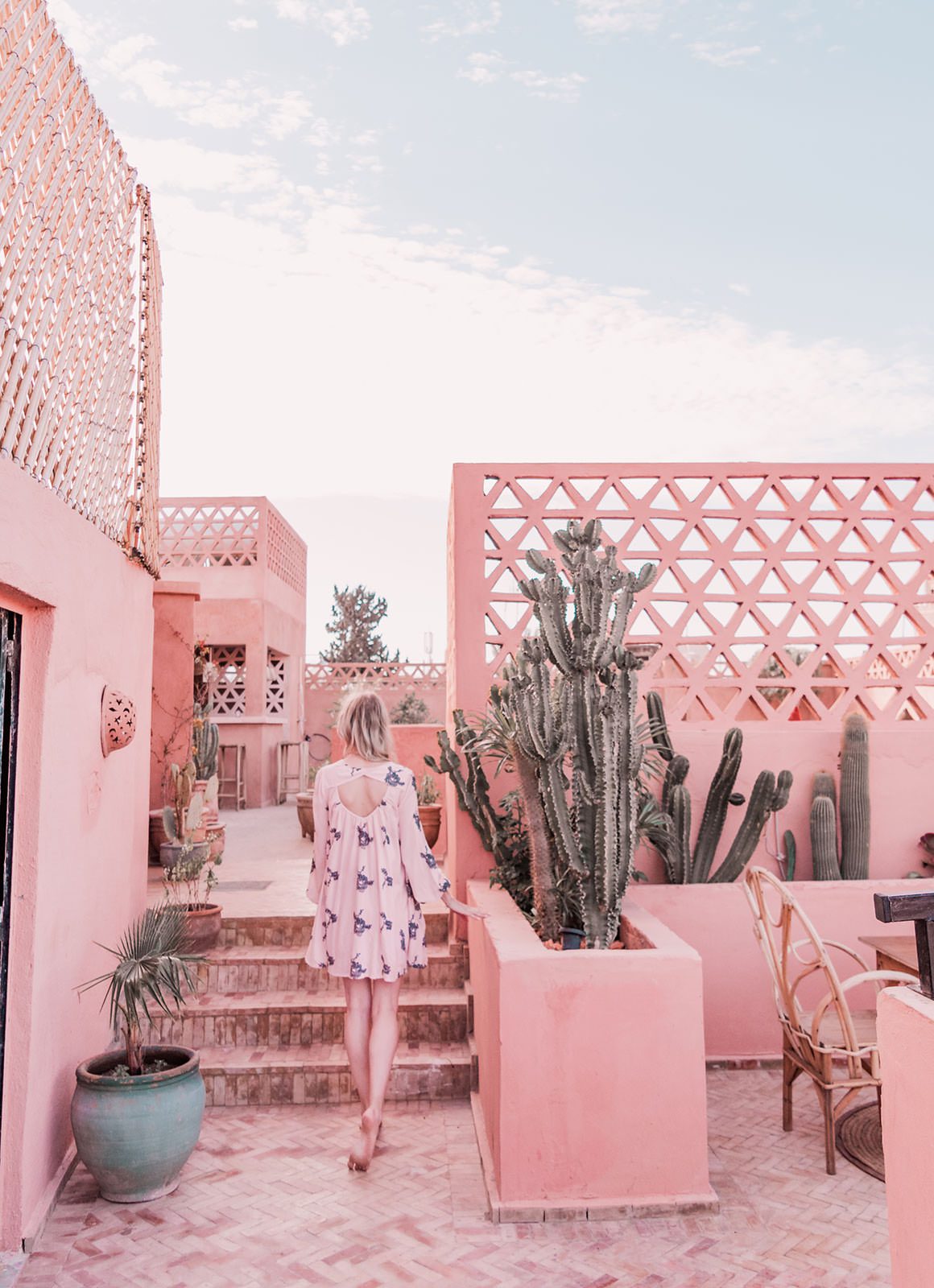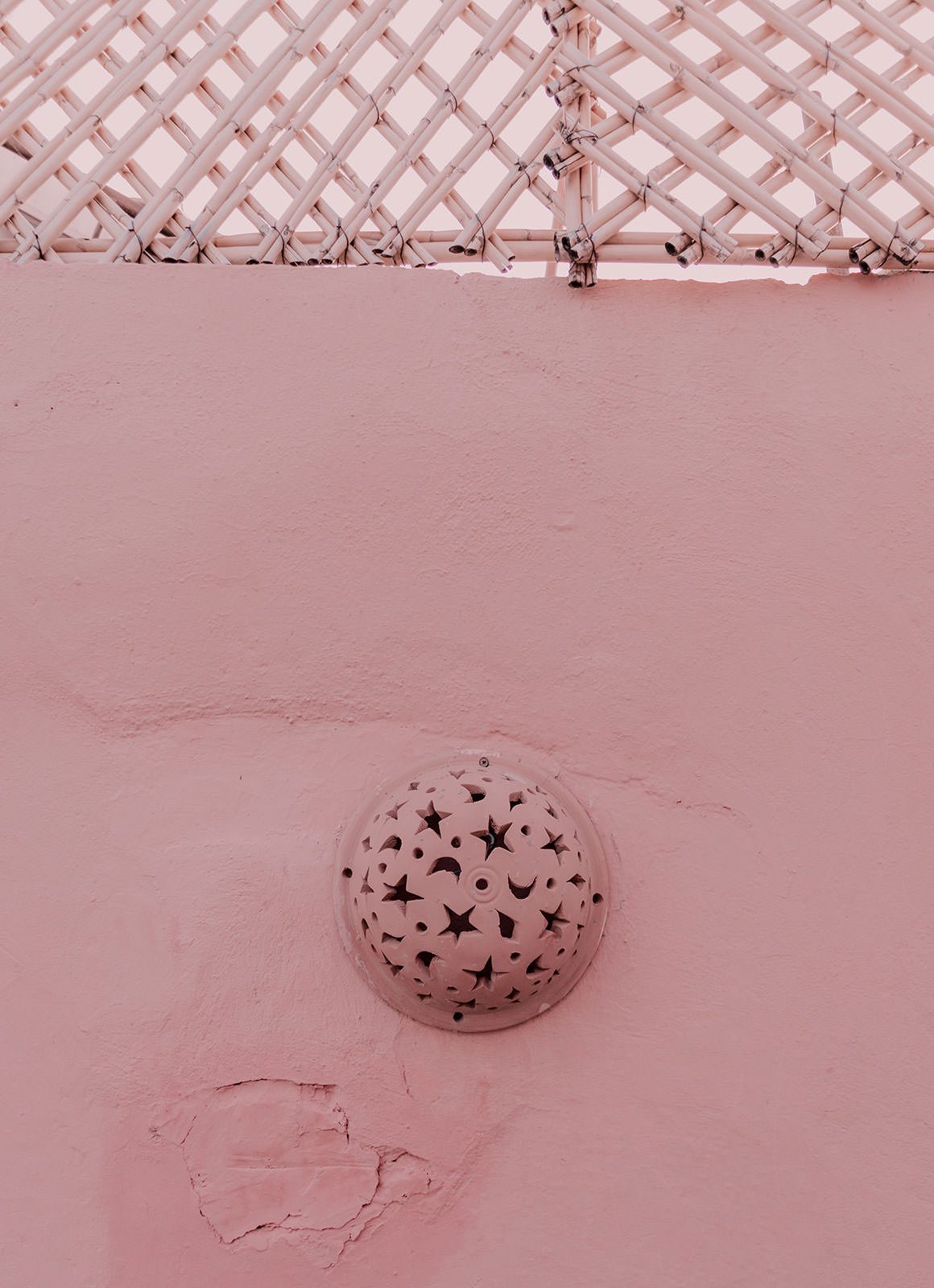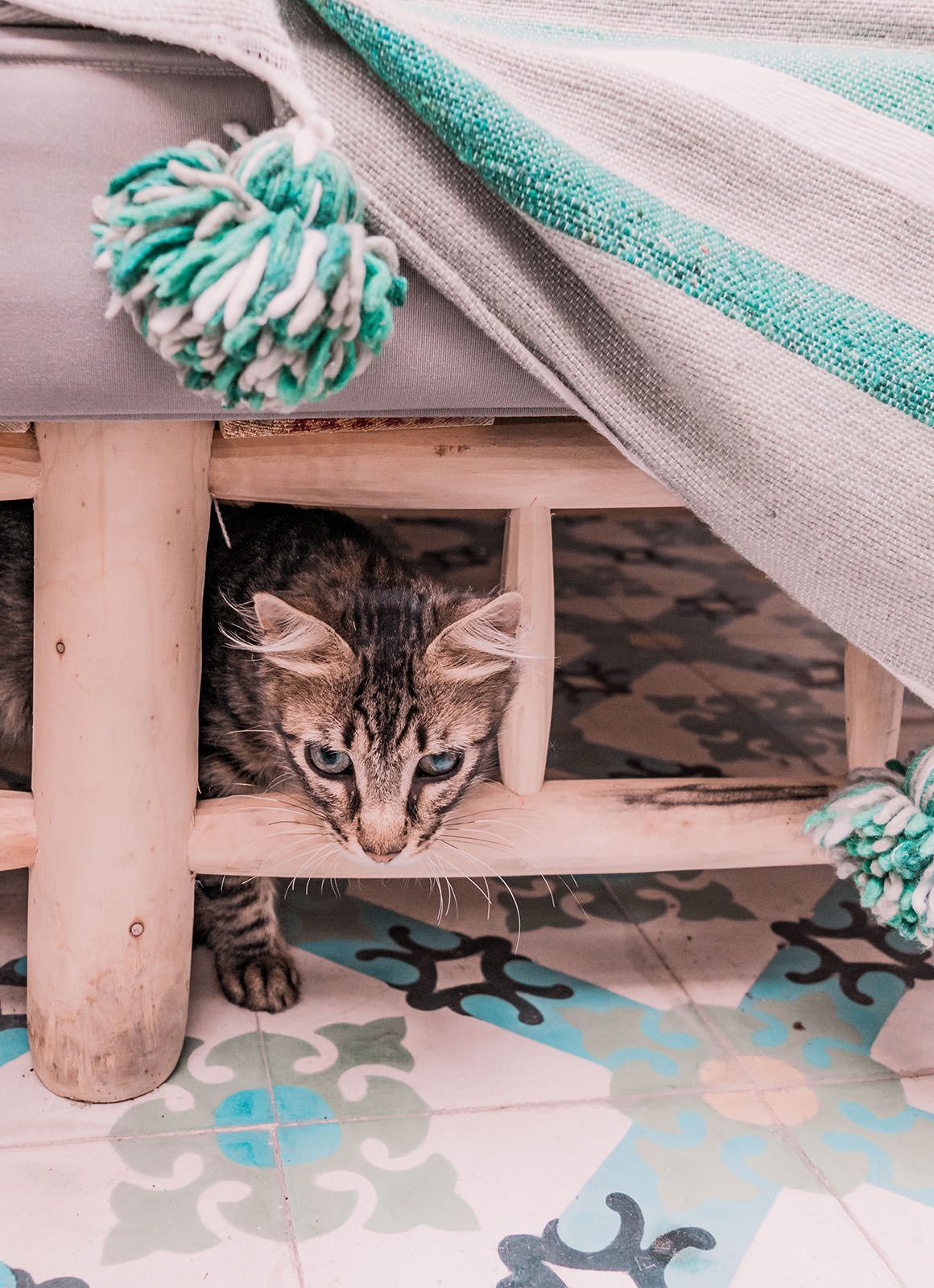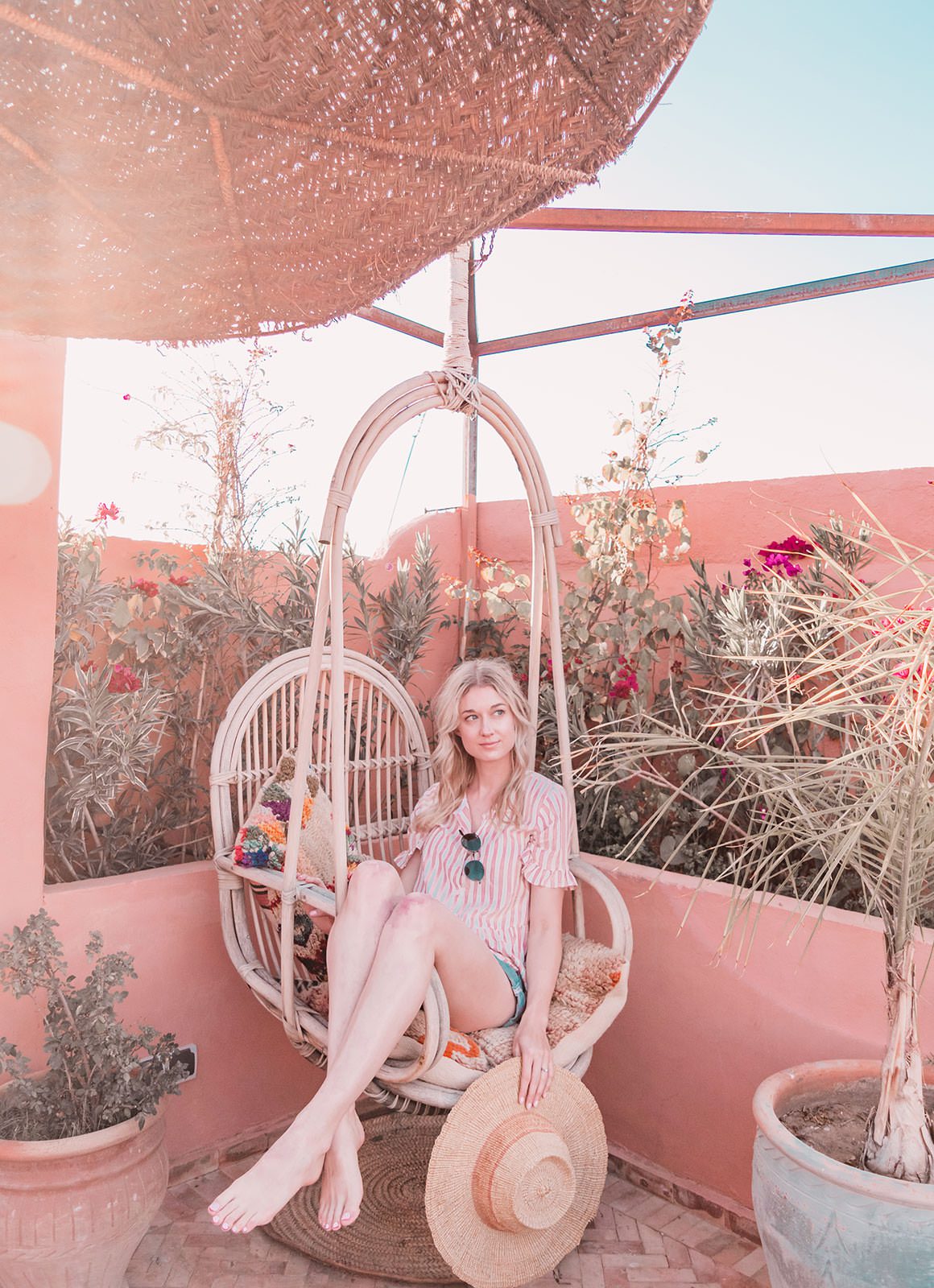 What to Wear
When I was packing for Marrakech I was really unsure what would be ok or not ok to wear. The tips I got from friends who had been were if you were showing shoulders then cover up knees and vice versa. Try and keep it balanced, or even better cover both shoulders and knees. You do see people walking around in shorts and singlets but they do get extra attention and cat calling walking the streets. In saying that when you are in your riad it's ok to wear whatever you like. I packed long skirts, dresses with sleeves, jeans and shirts with sleeves. You can see my full packing list and pictures I what I took here.
Where to Eat
My list for places to eat was a very long long list… So I had to narrow it down to the few that I wanted to try the very most. Eating is something you really don't want to rush in Marrakech. The rooftop cafes and restaurants are just so pretty you want to soak up the atmosphere for as long as you can!
Your riad will be happy to help you make reservations, but some places say they don't take them over the phone. However, we walked into one cafe (Atay) on the morning of the day we wanted to have lunch there and they let us reserve a table after saying no on the phone. So it's always worth a shot if you are walking past anyway.
My favourite picks for eating were:
Other places that I would have tried if we had more time were:
Terrasse des Epices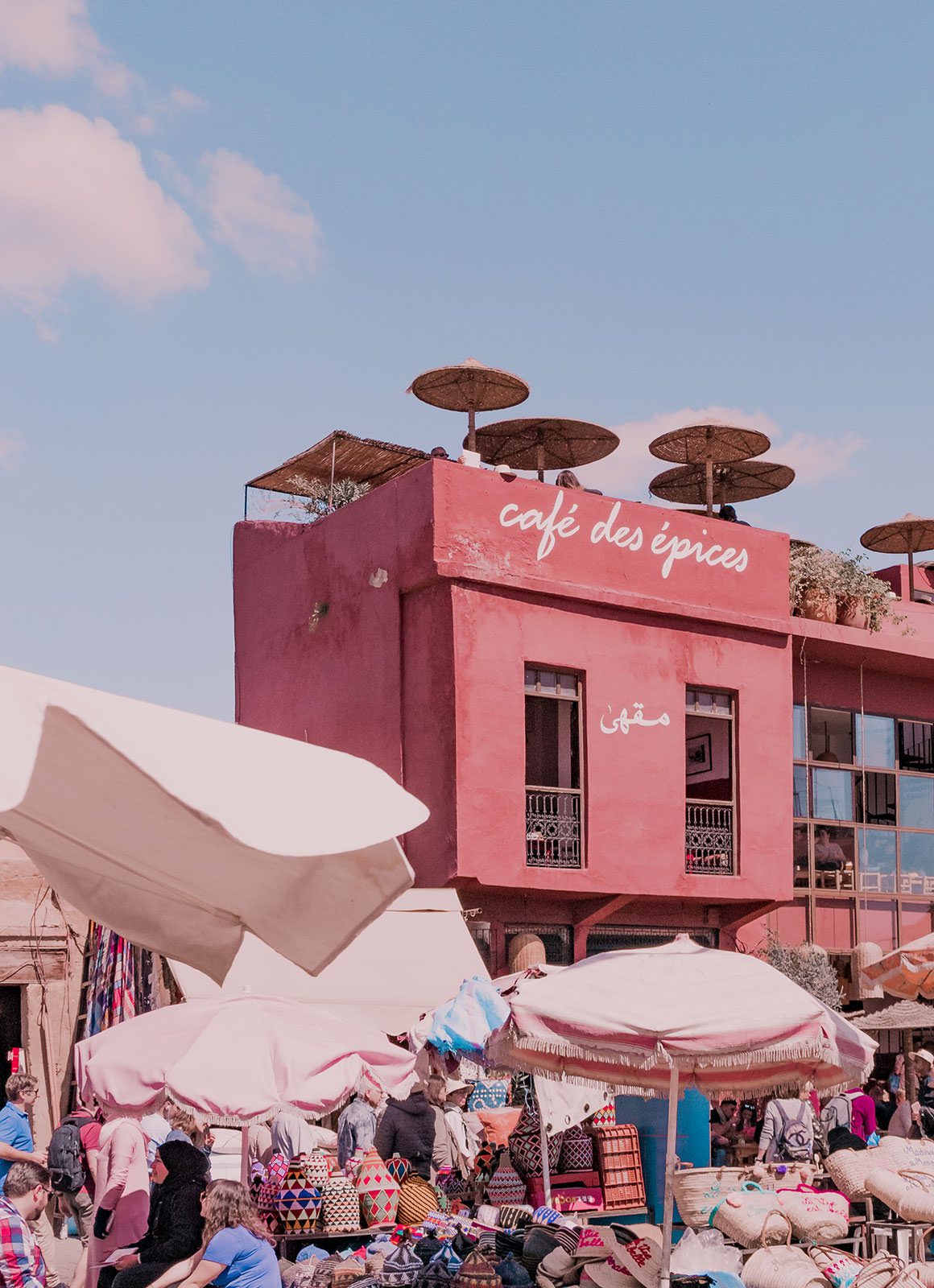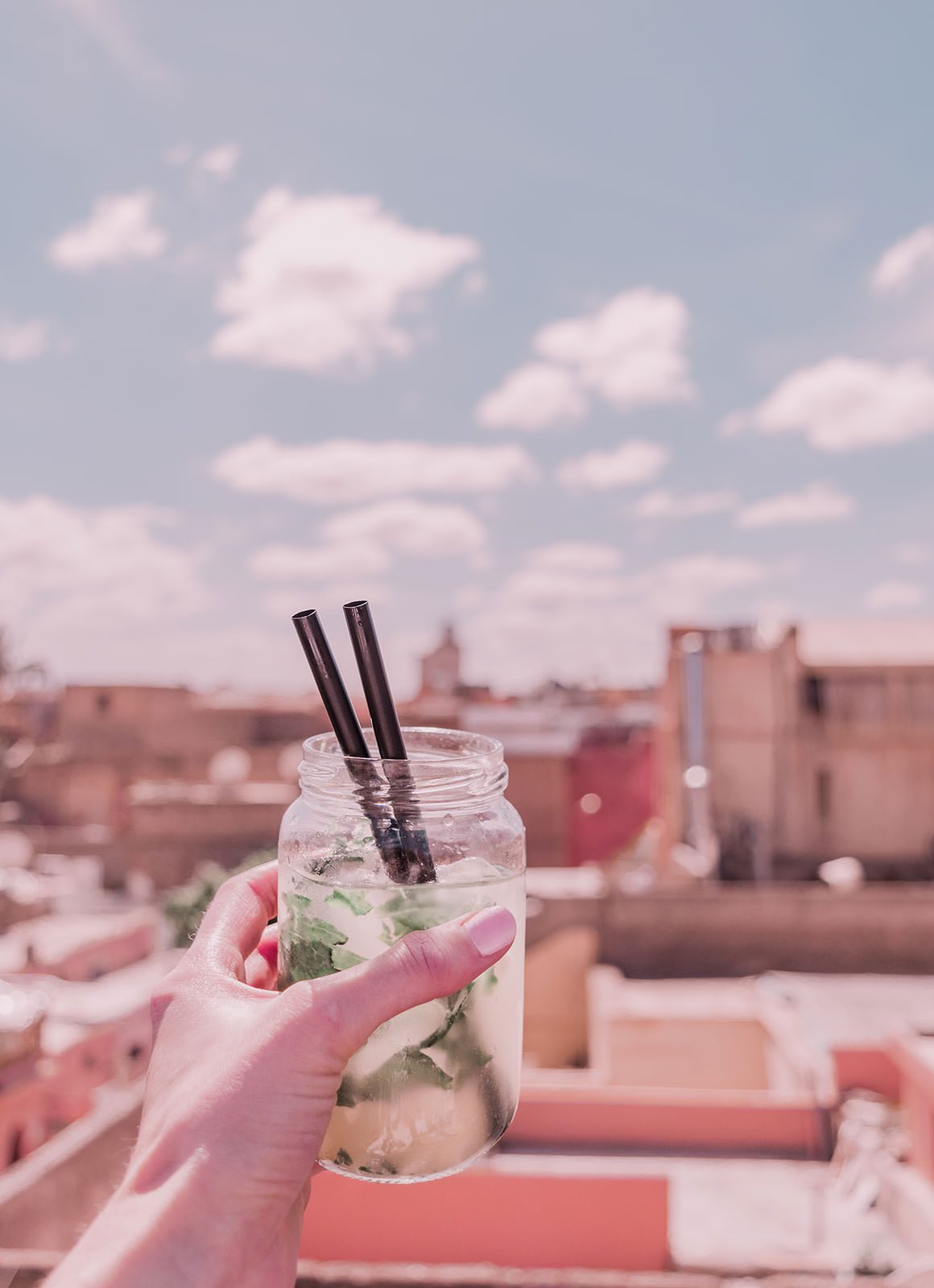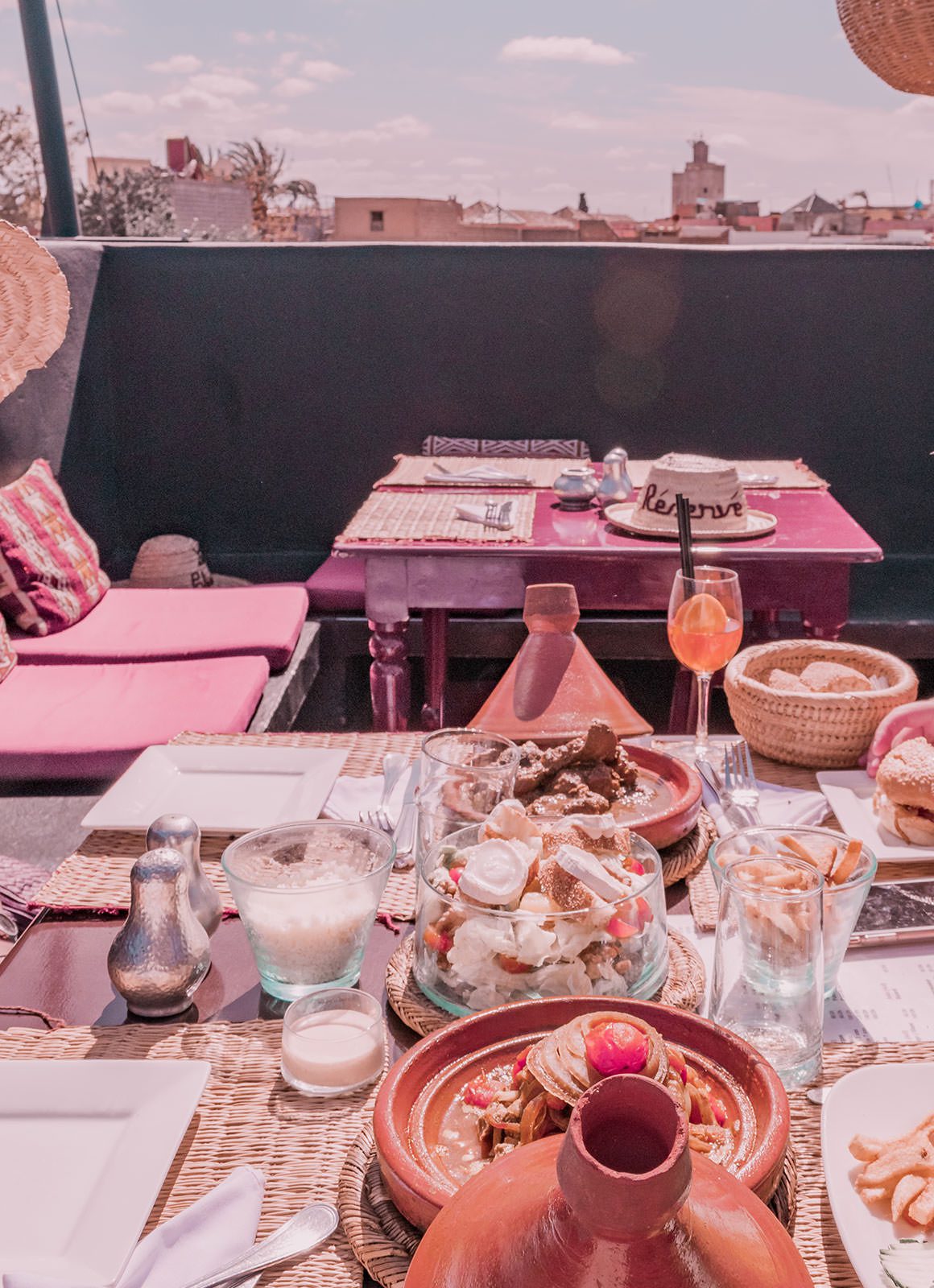 Atay Cafe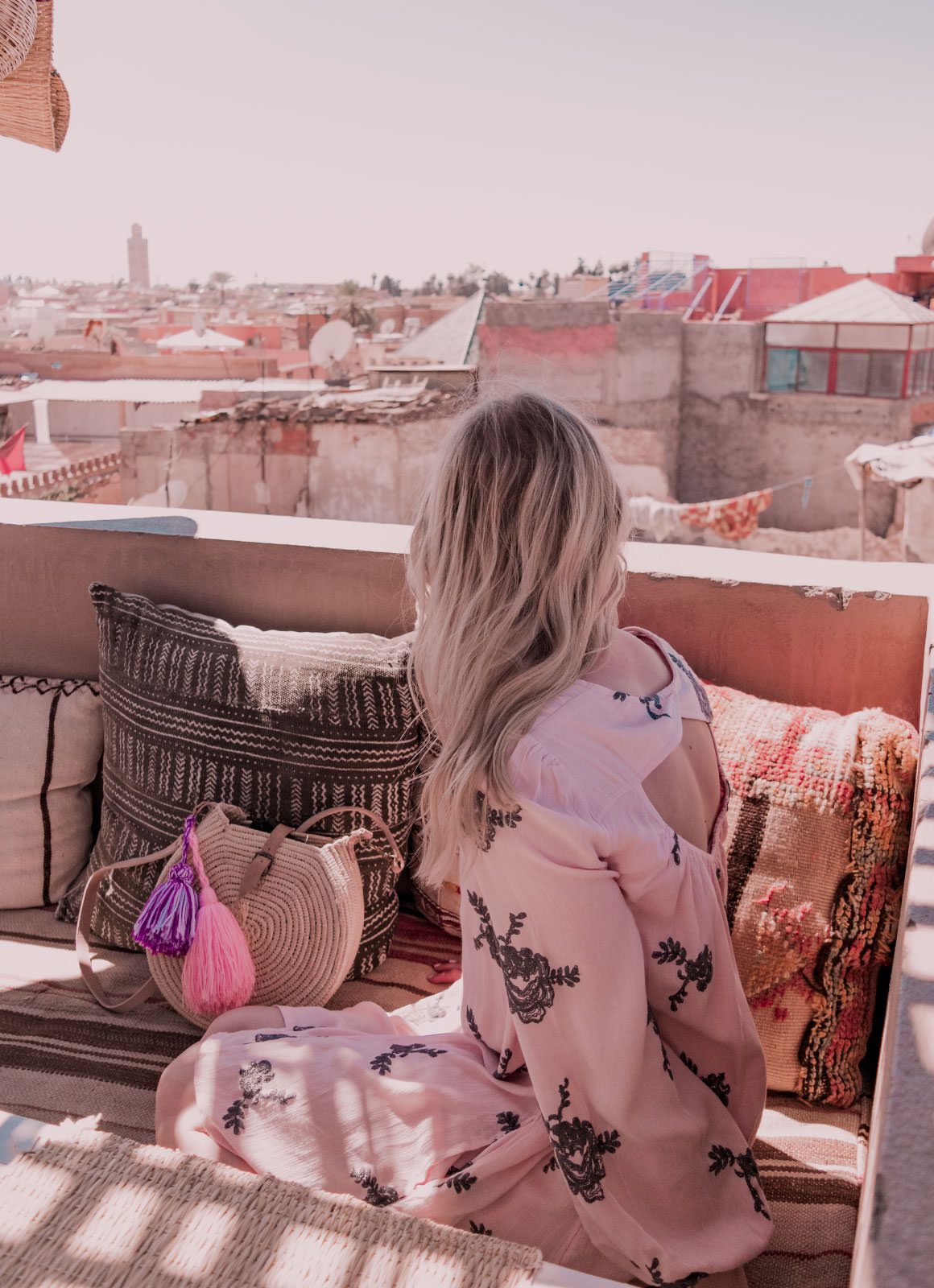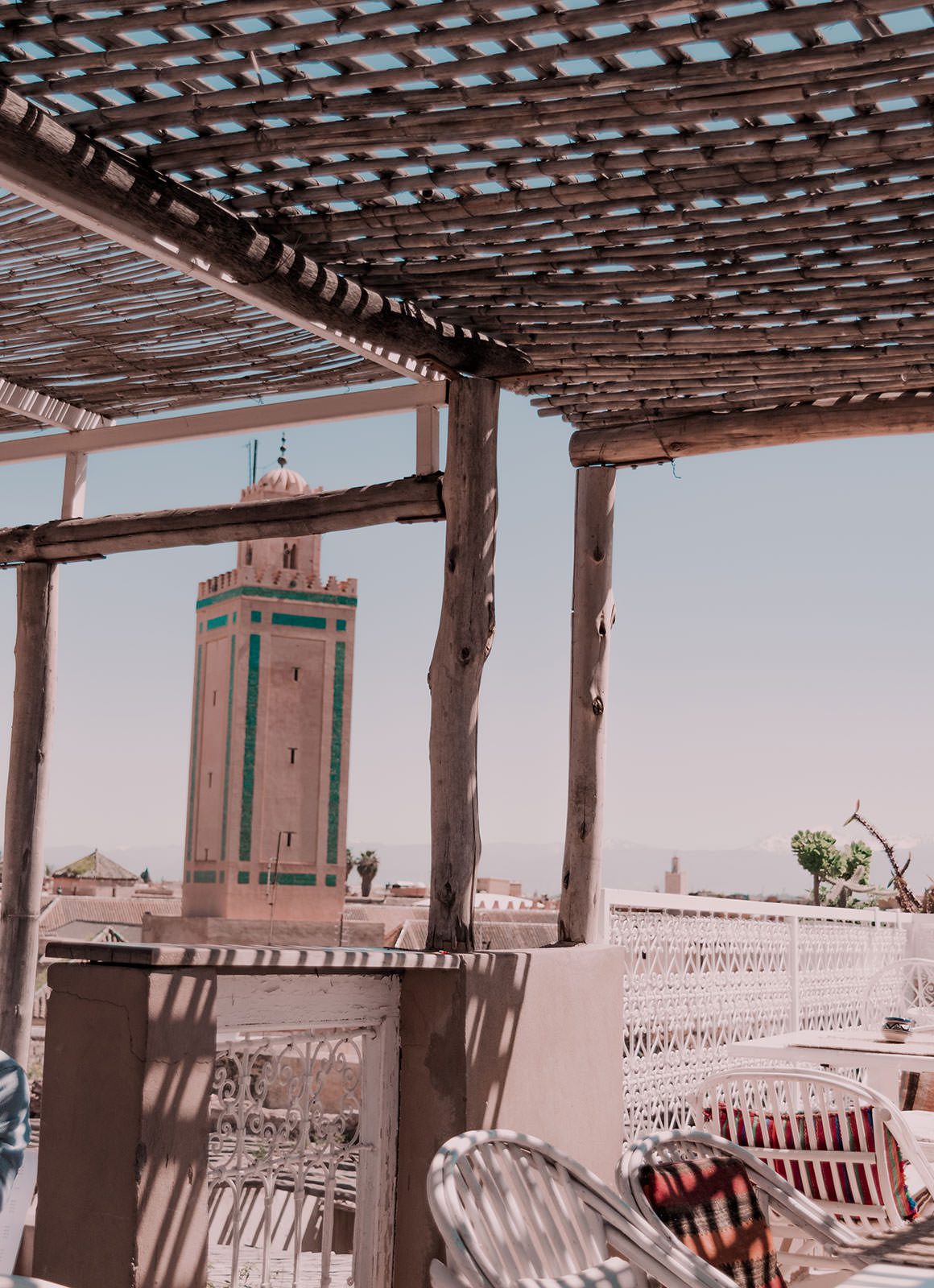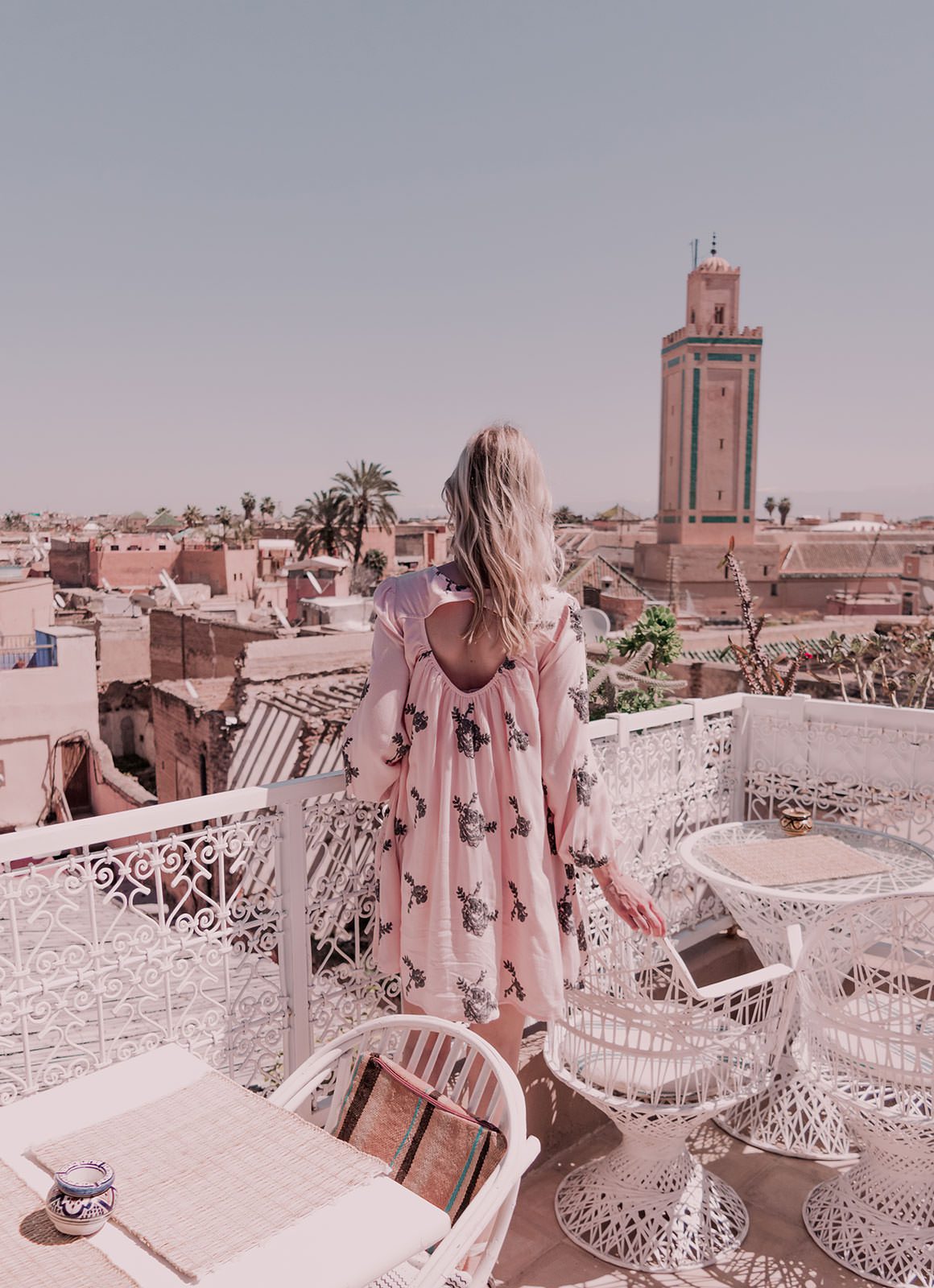 Nomad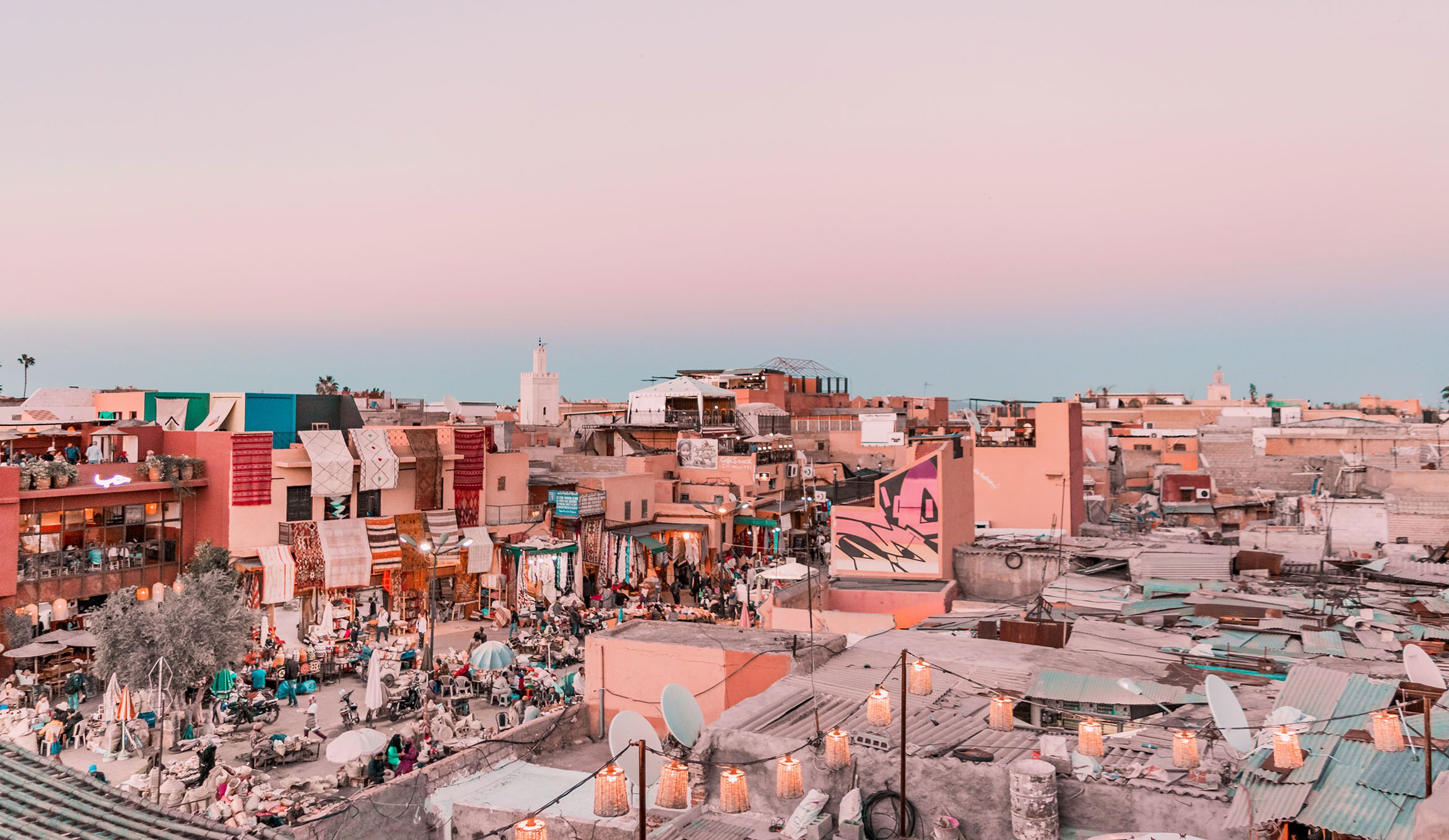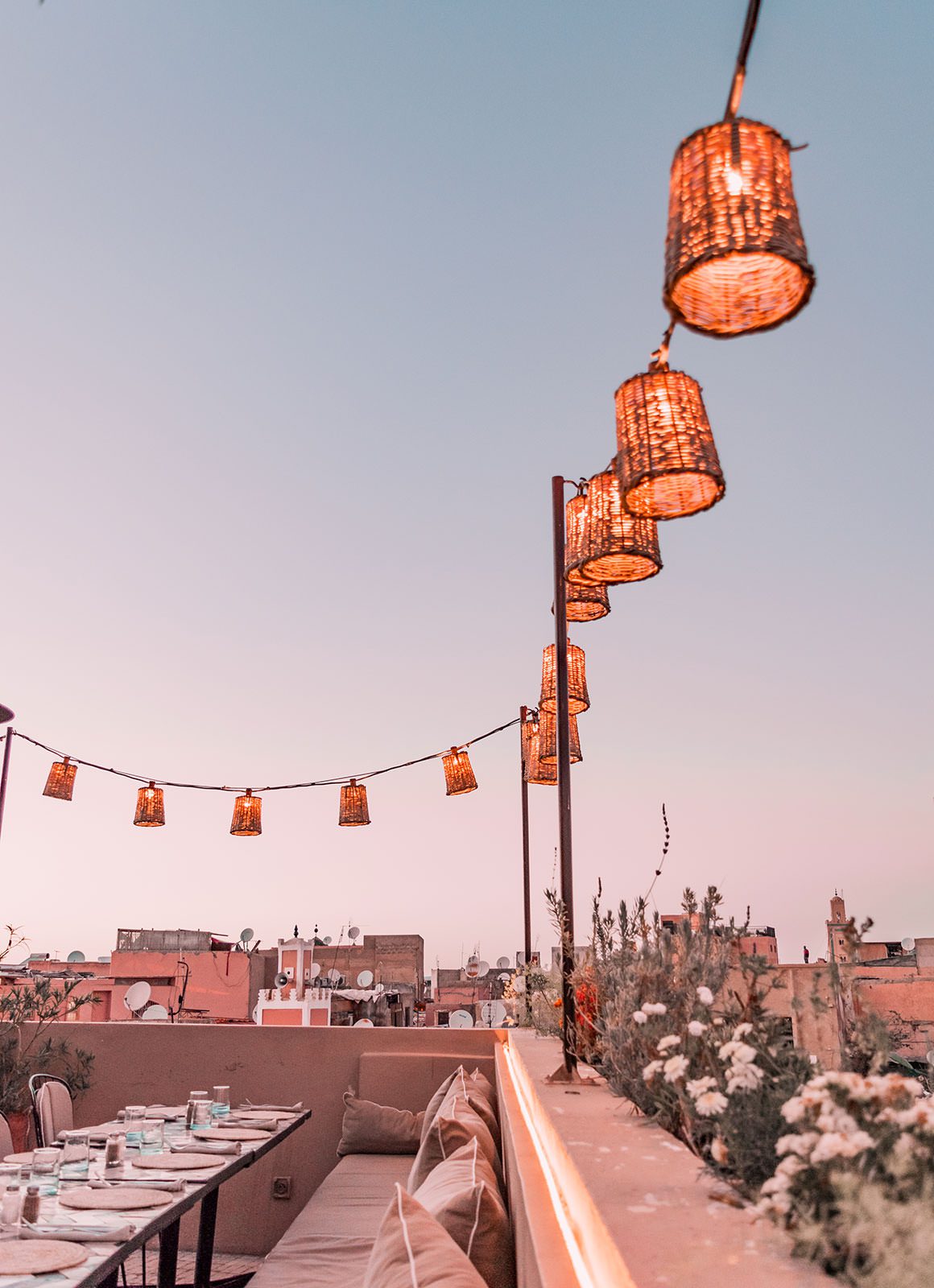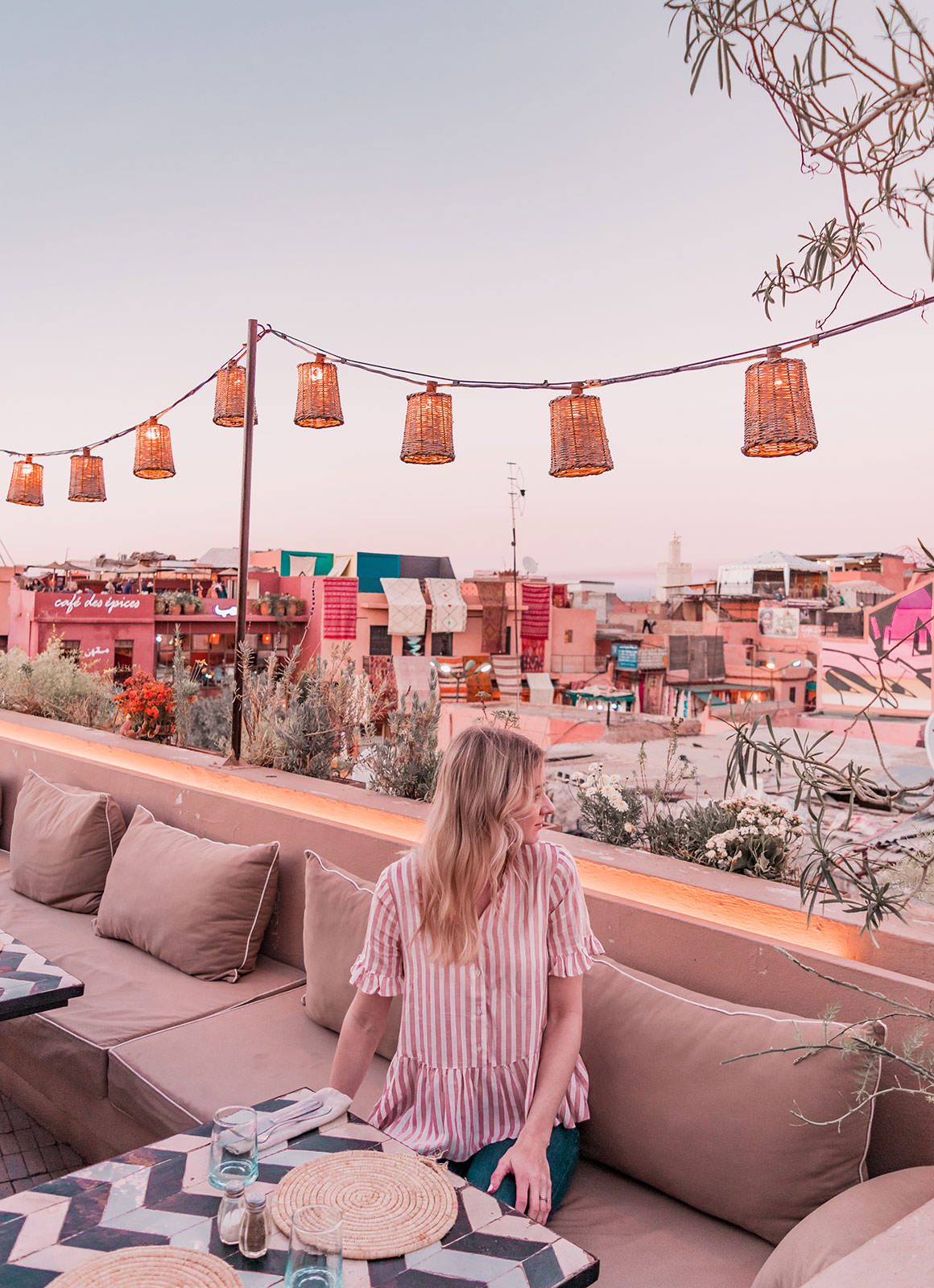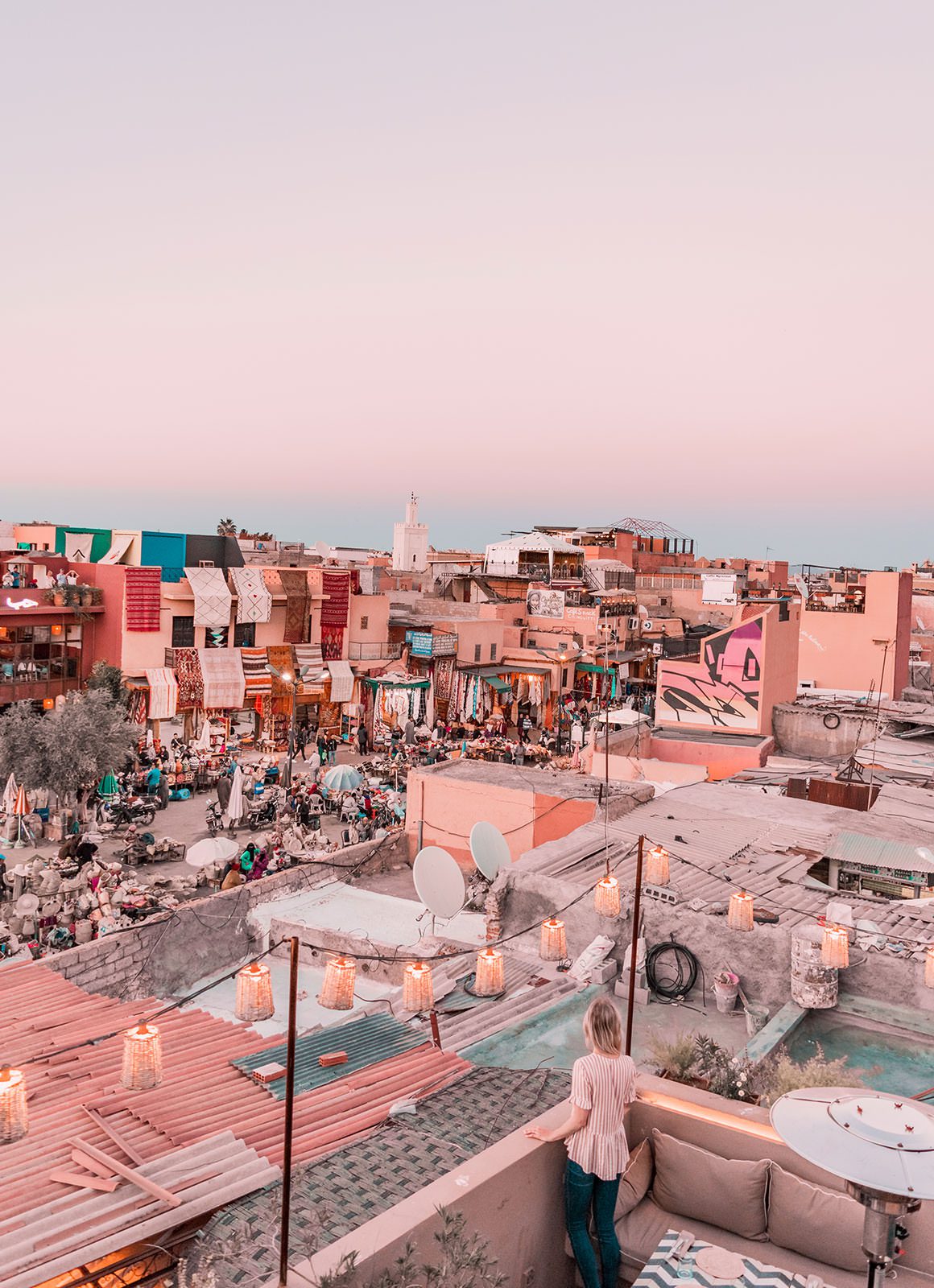 What to See/Do
The Medina & Souks
One of my favourite parts of visiting Marrakech had to be exploring the streets of this pink hued wonderland, full of it's mesmerising trinkets, treasures and hidden gems. You will enter the winding mazes of alleyways and before you know it you've purchased enough homewares to fill the entire plane on the way home. Which is a problem when you only have half an empty suitcase worth of space. So one thing I can't stress enough – bring an empty suitcase (a really big one) – the shopping is amazing!
Set aside at least half a day for the souks and be prepared to haggle. As a rule of thumb if you pay half of the original price you were told you are doing well, and if you pay a third you are doing very well! There will be people in the souks who try to lead you places or help you get somewhere, but just be careful. Apparently some of these people lead you to quiet alleyways and get quite angry and demand money. Some will also try to tell you certain places are closed so they can take you somewhere else and get a commission out of it. However we never felt unsafe walking around in a group.
Now this is going to sound silly but we spent a fair amount of time trying to figure out where to go to see the Medina… only to realise that the Medina is actually the whole old town area. So no need to go looking for it! If you are surrounded by pink, you are there.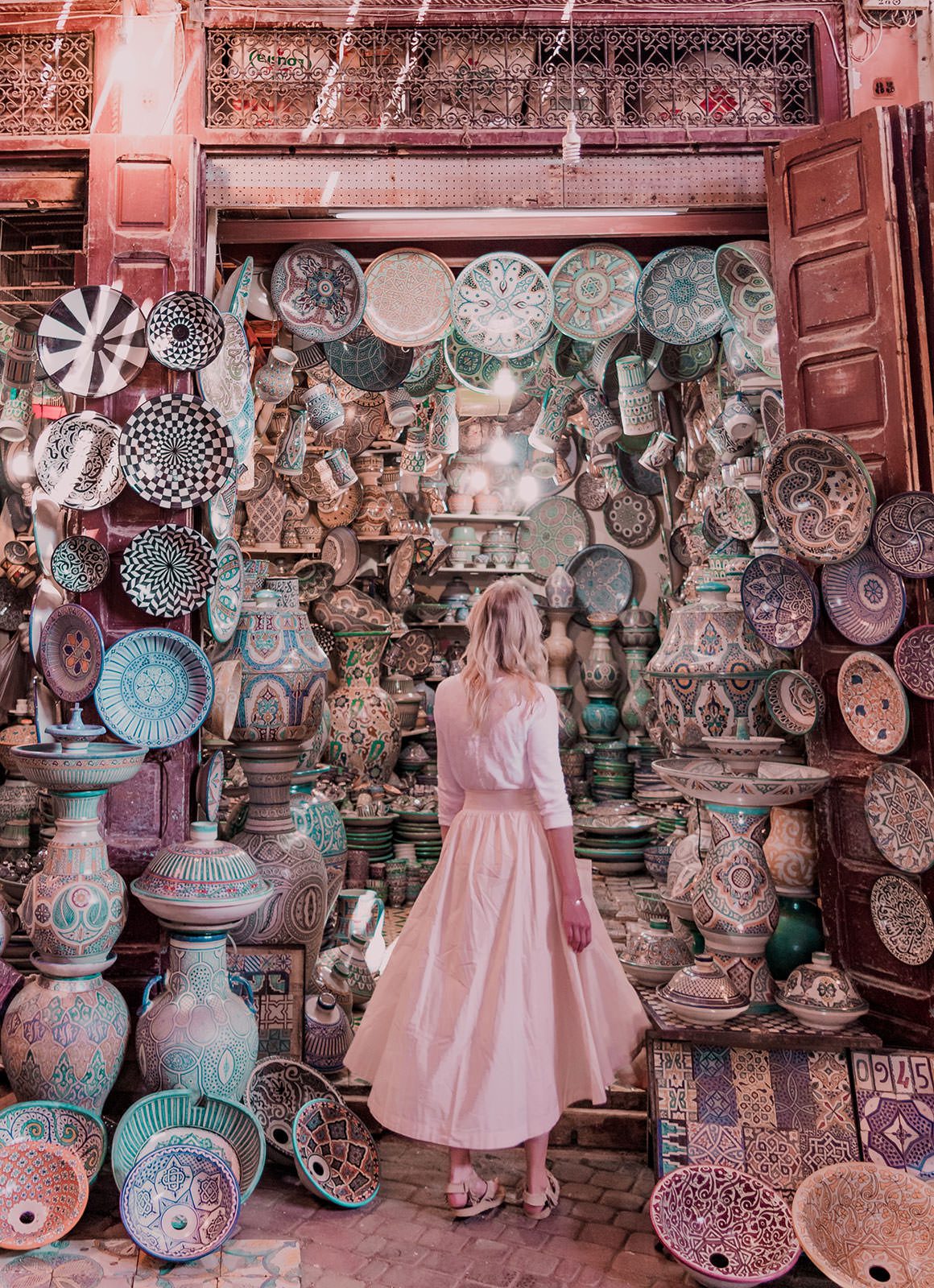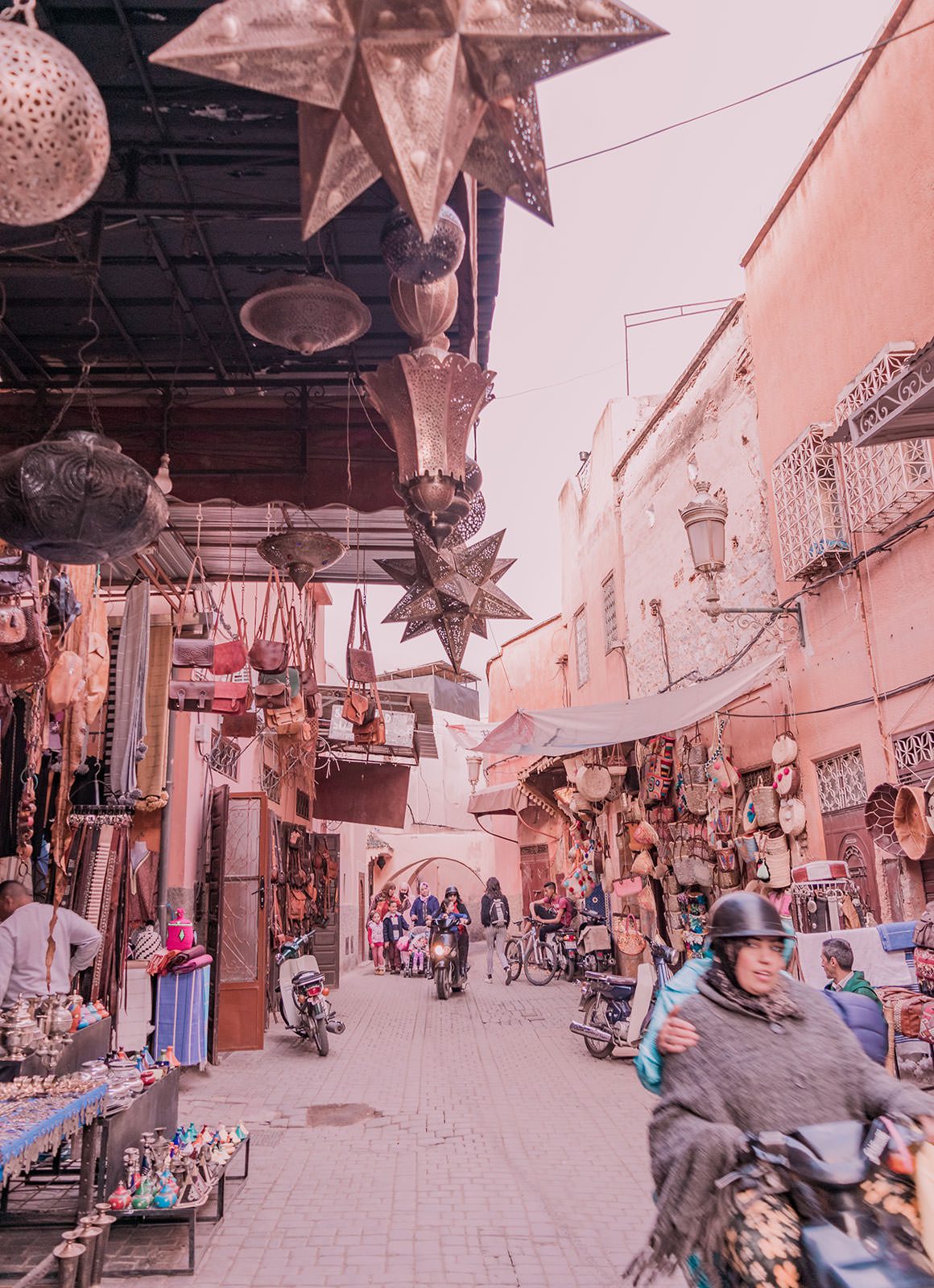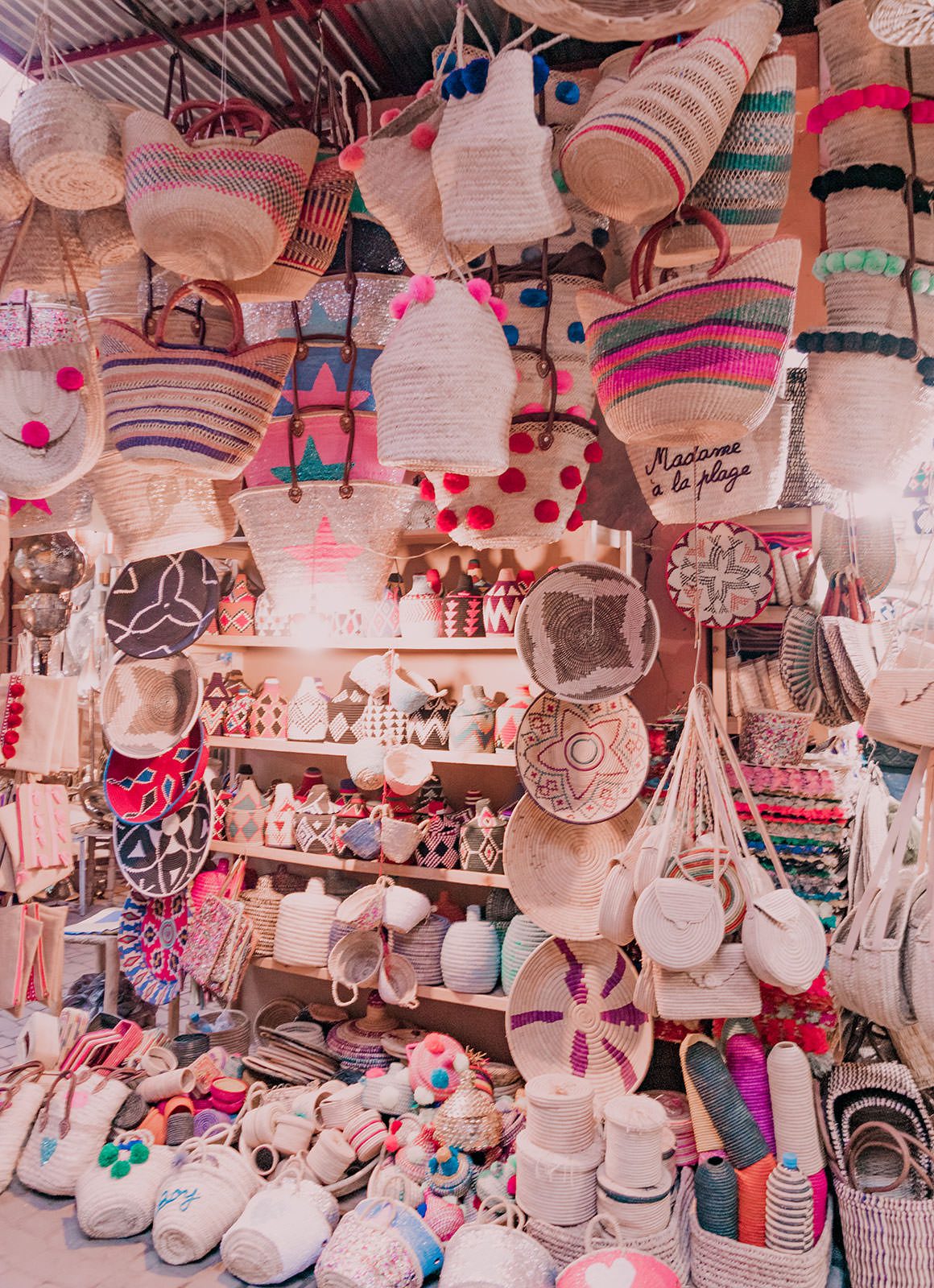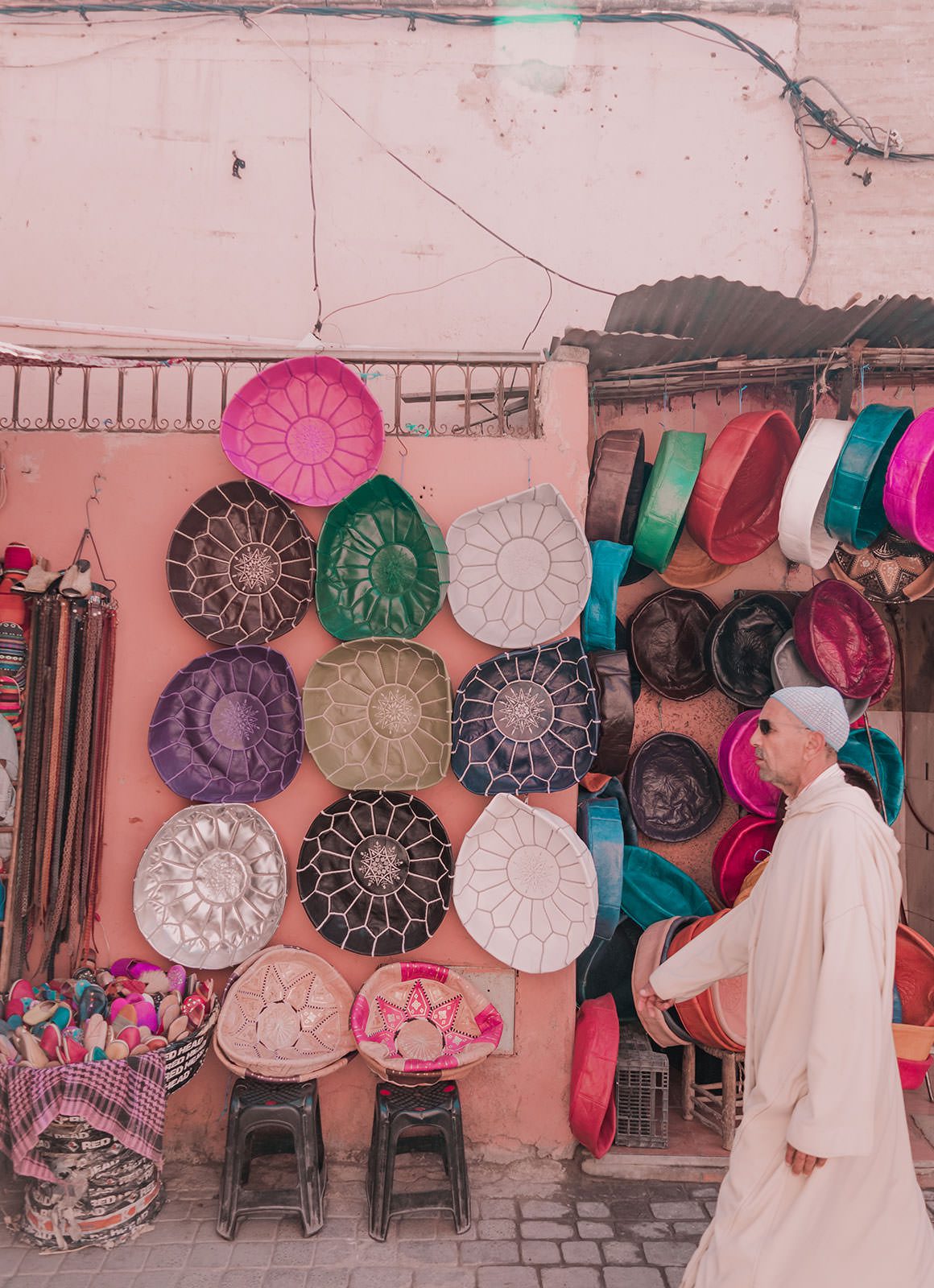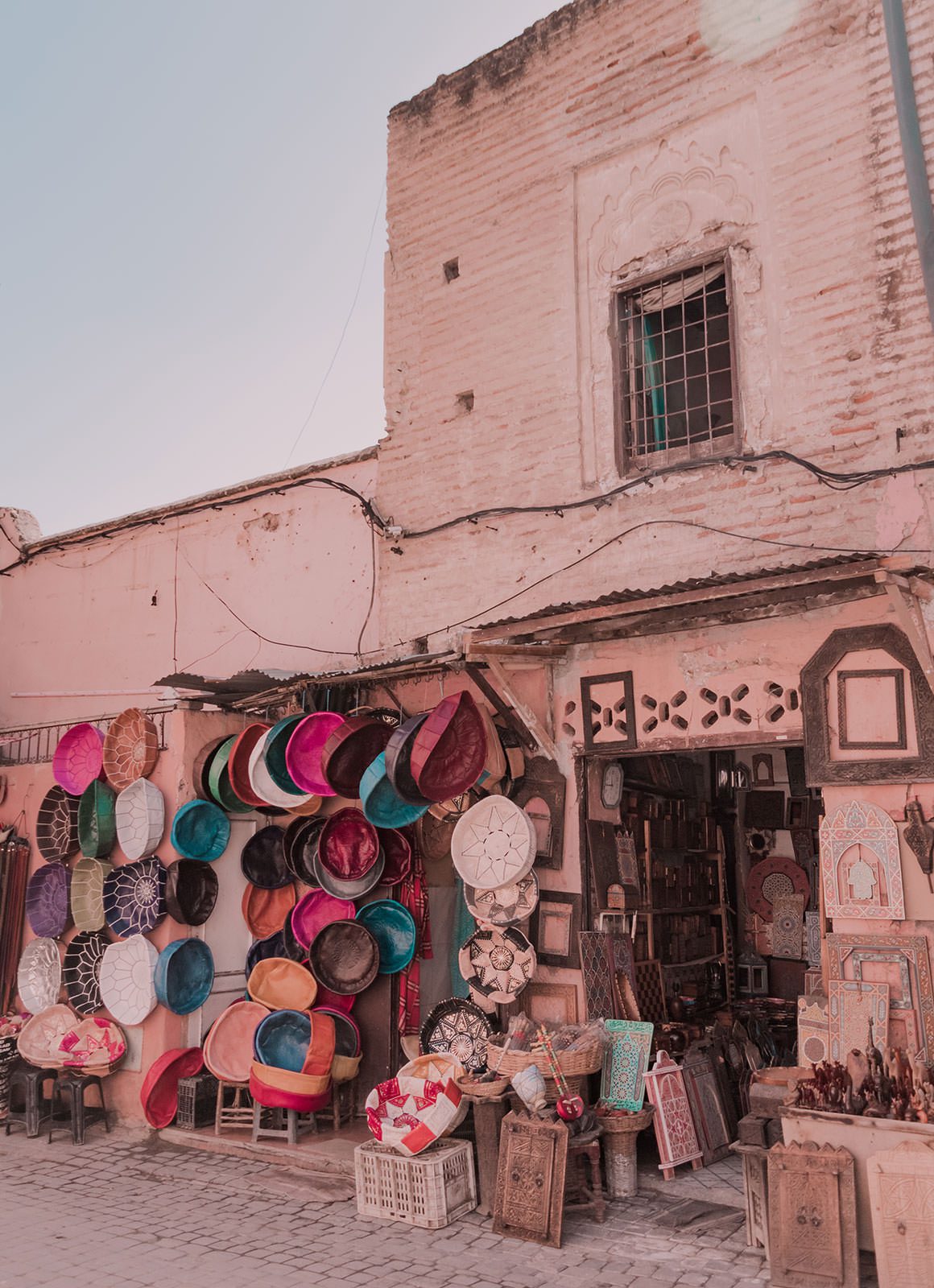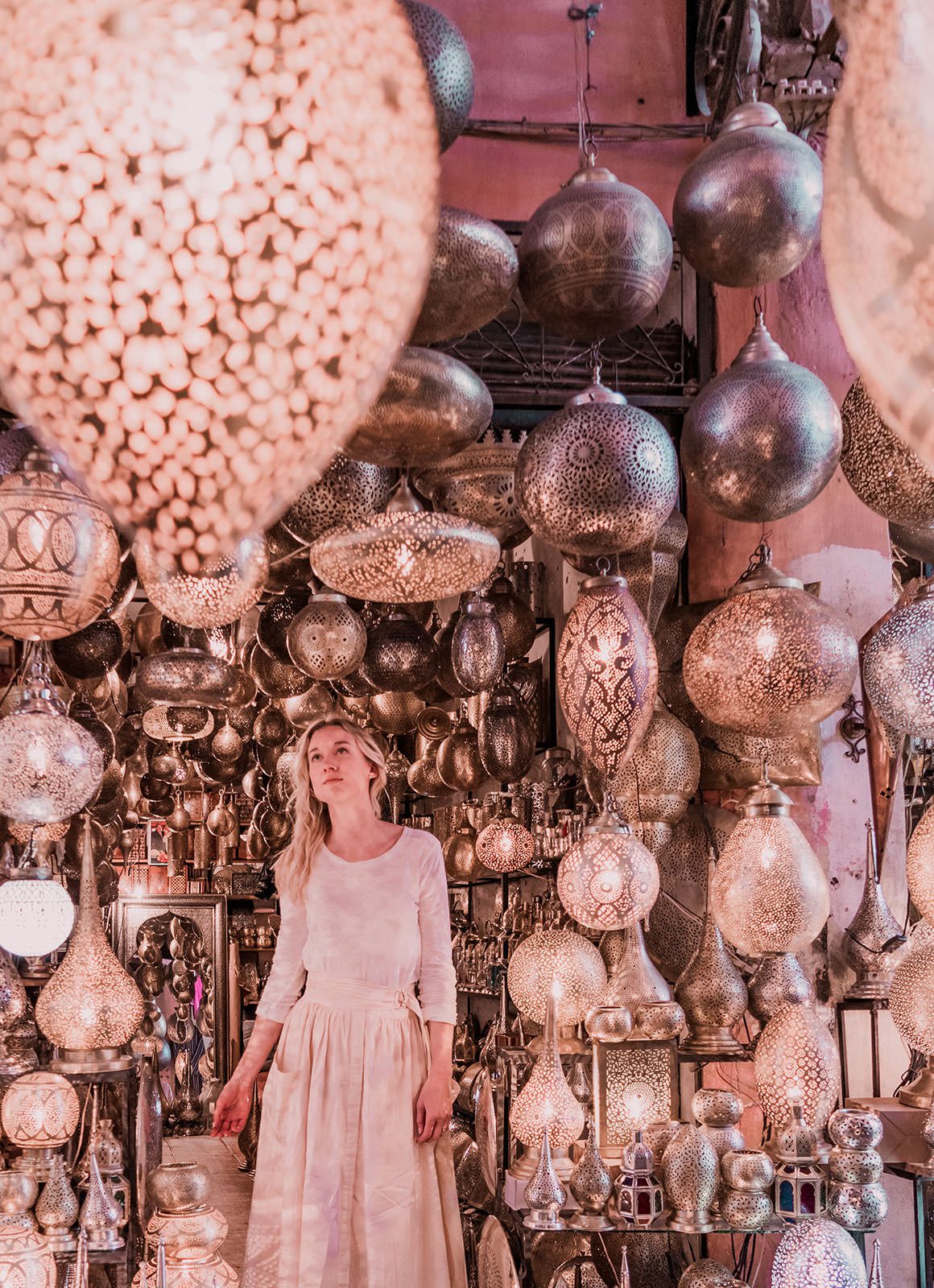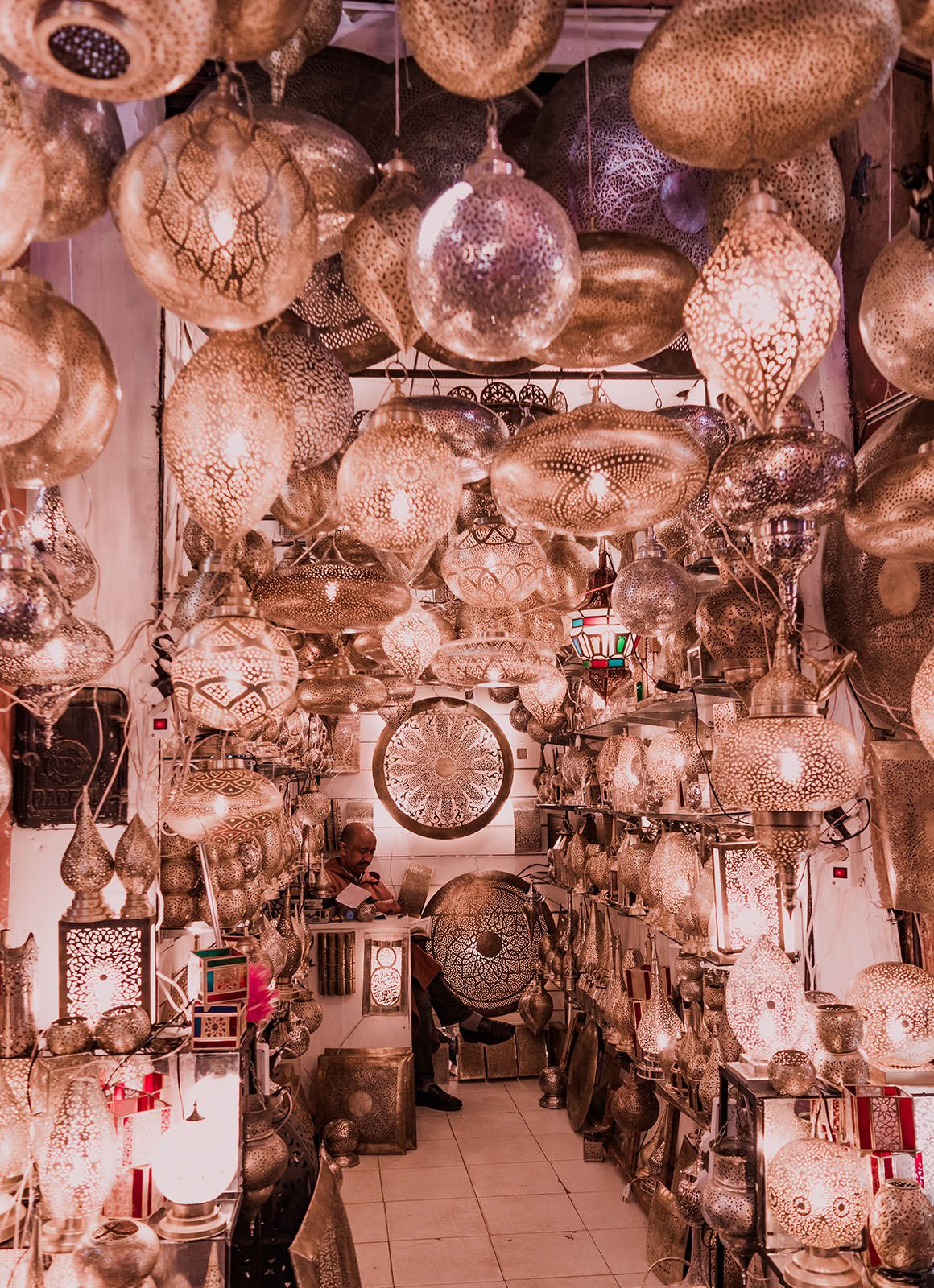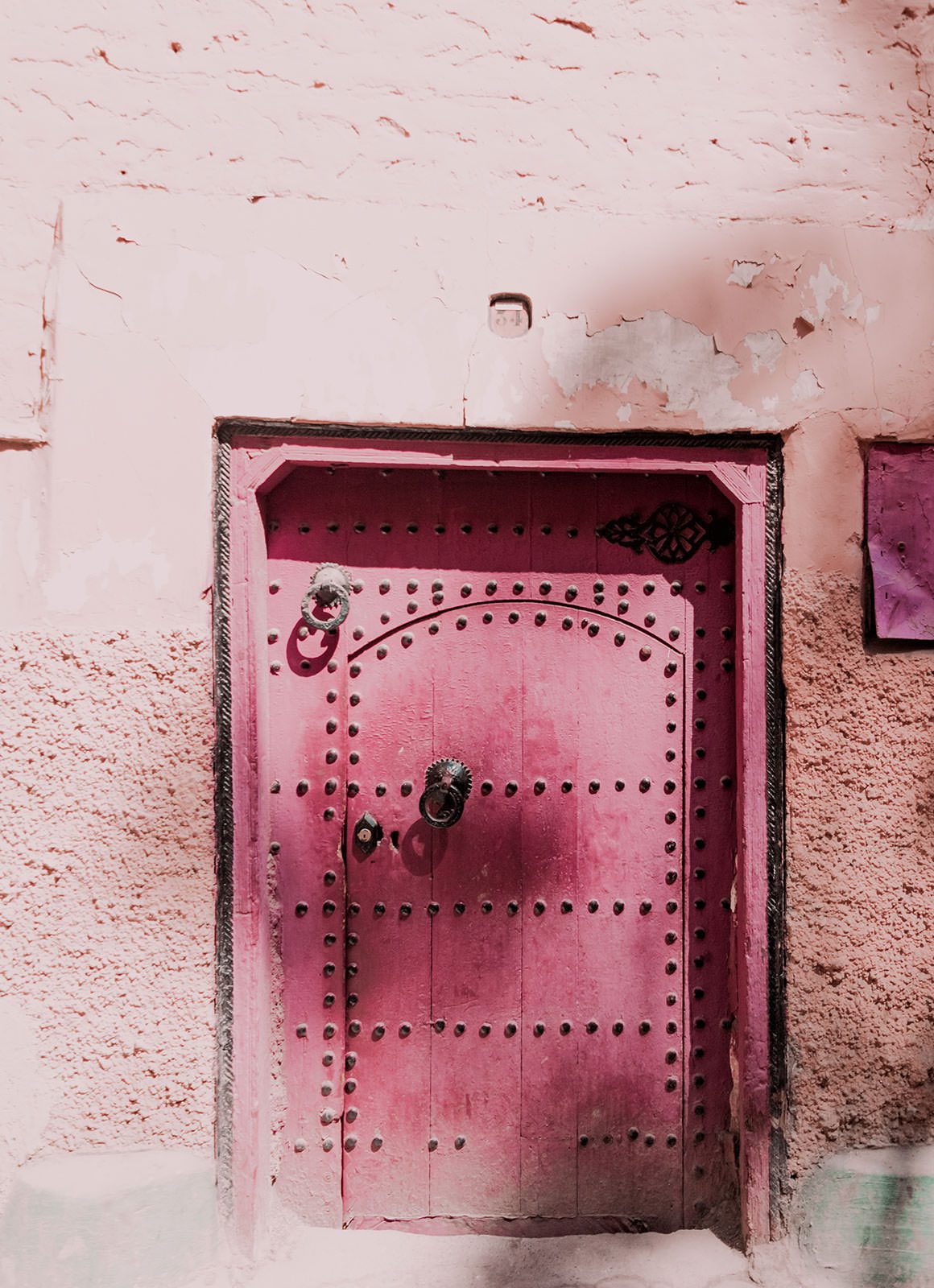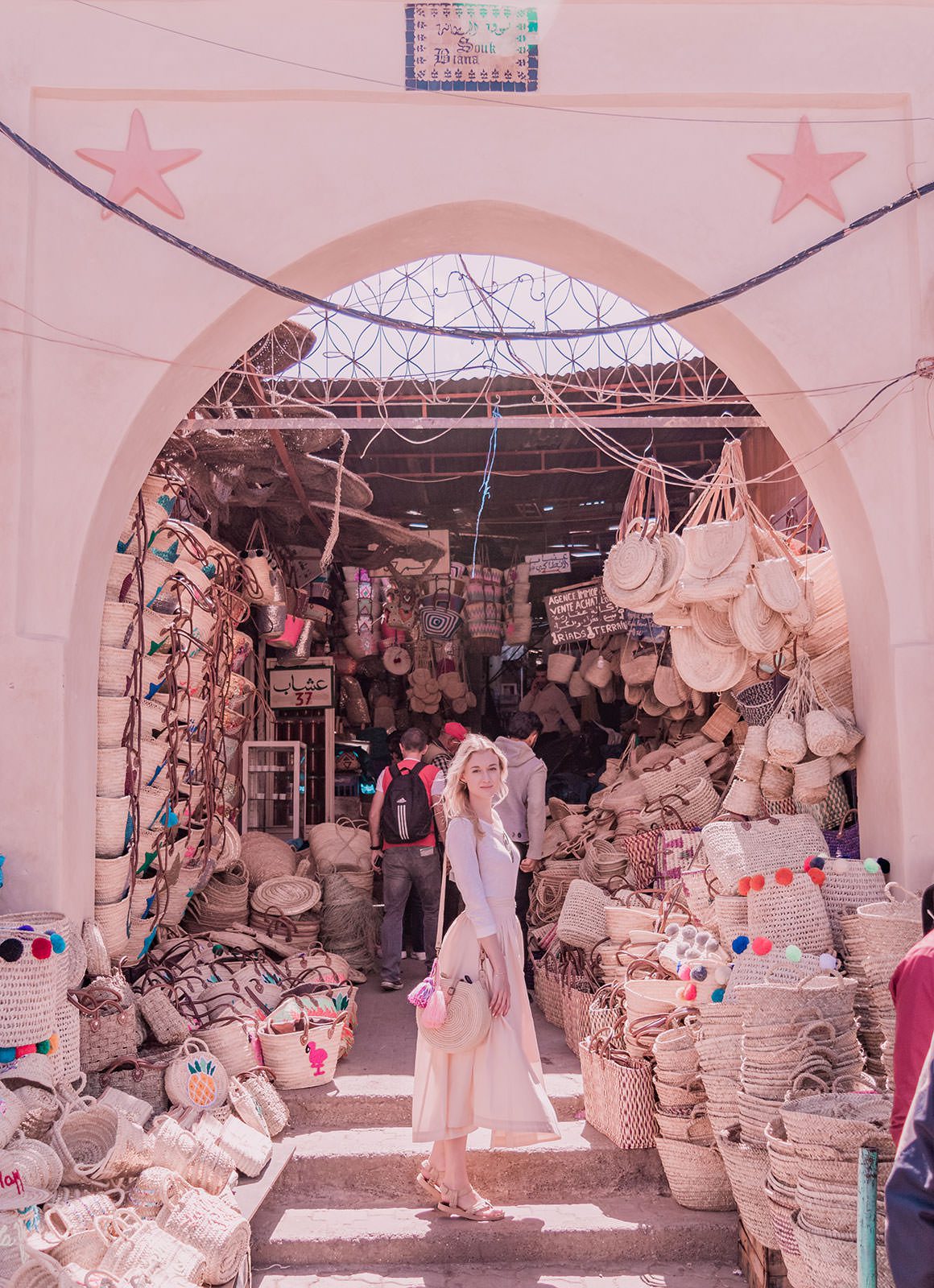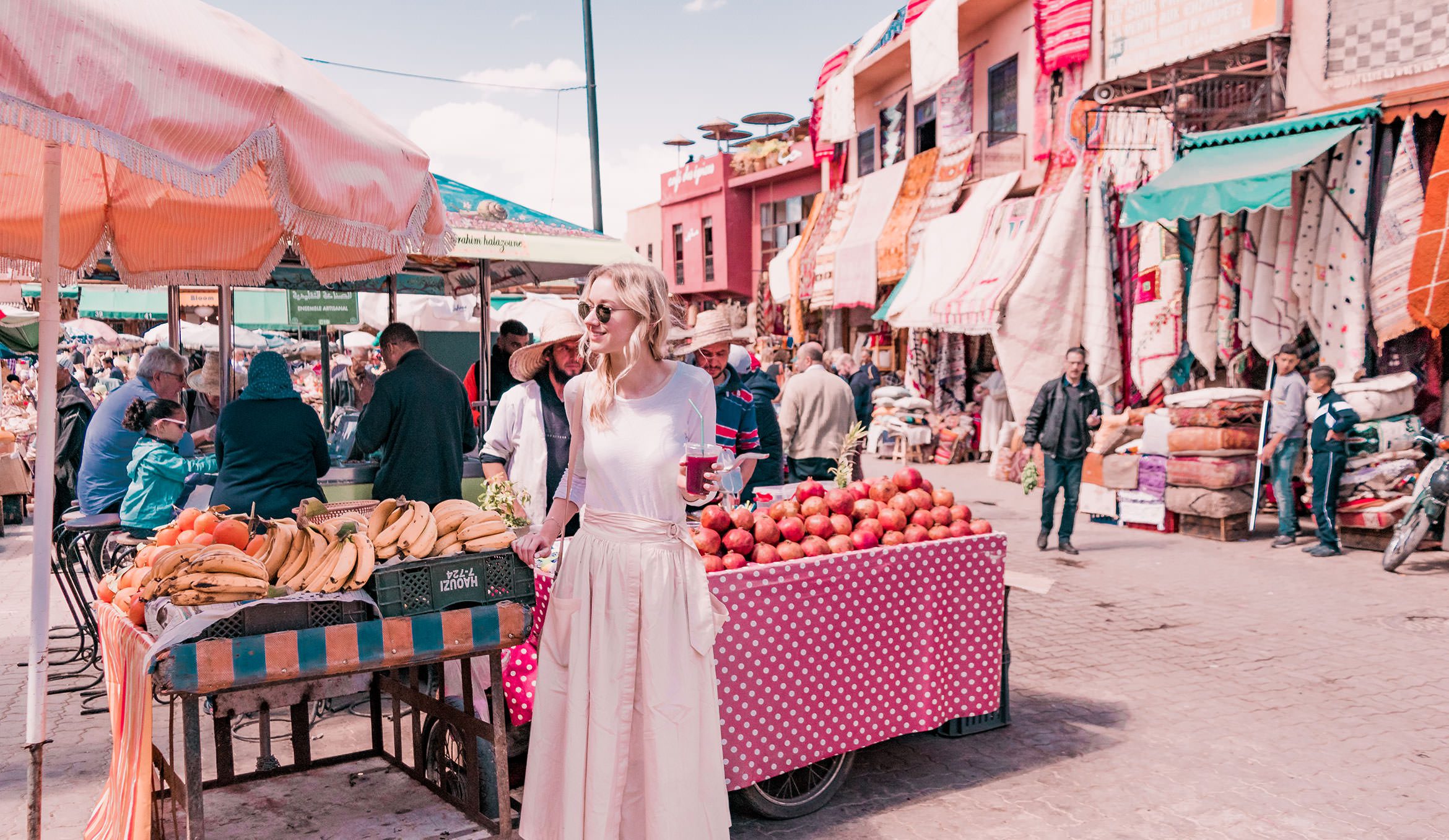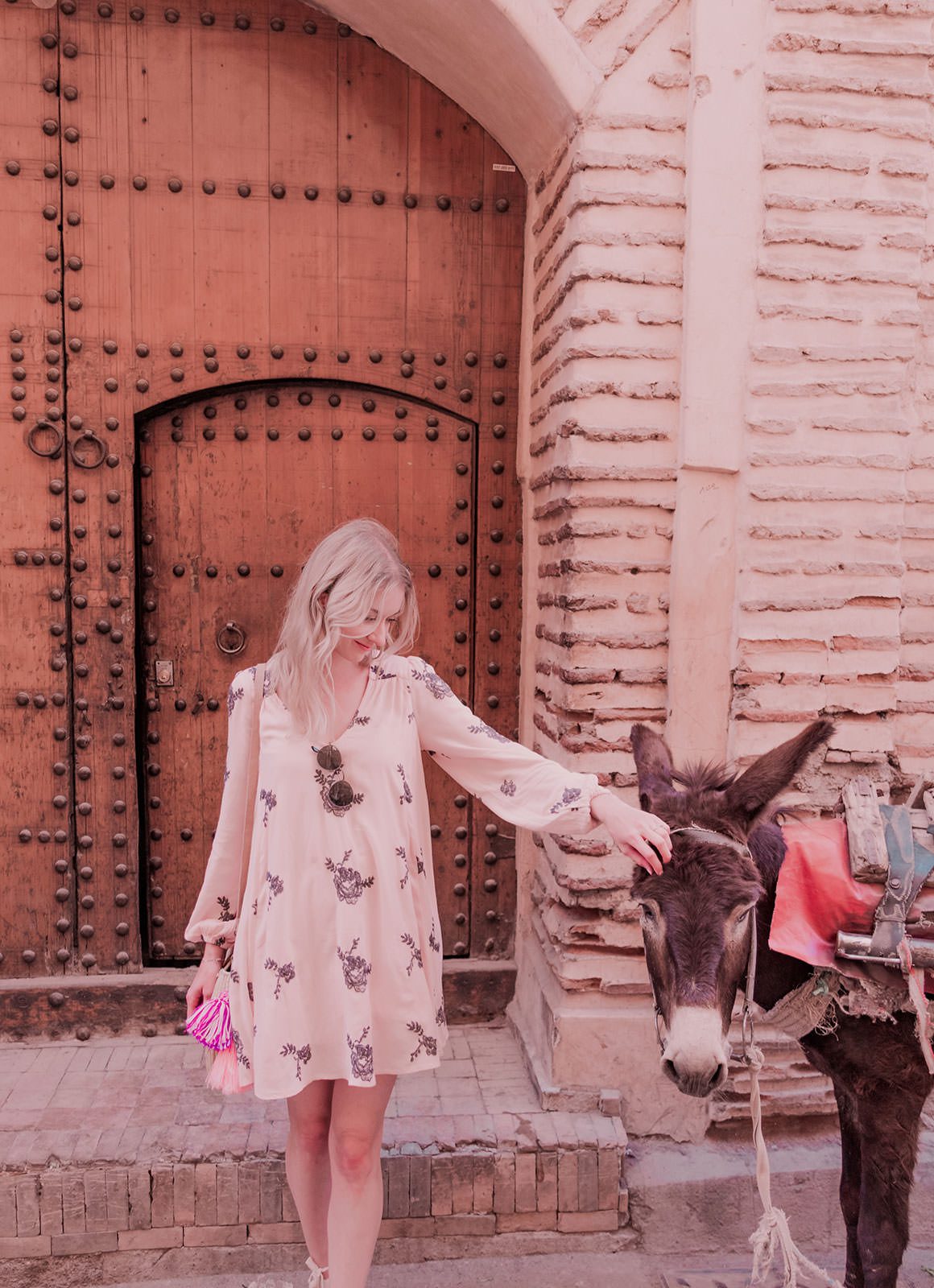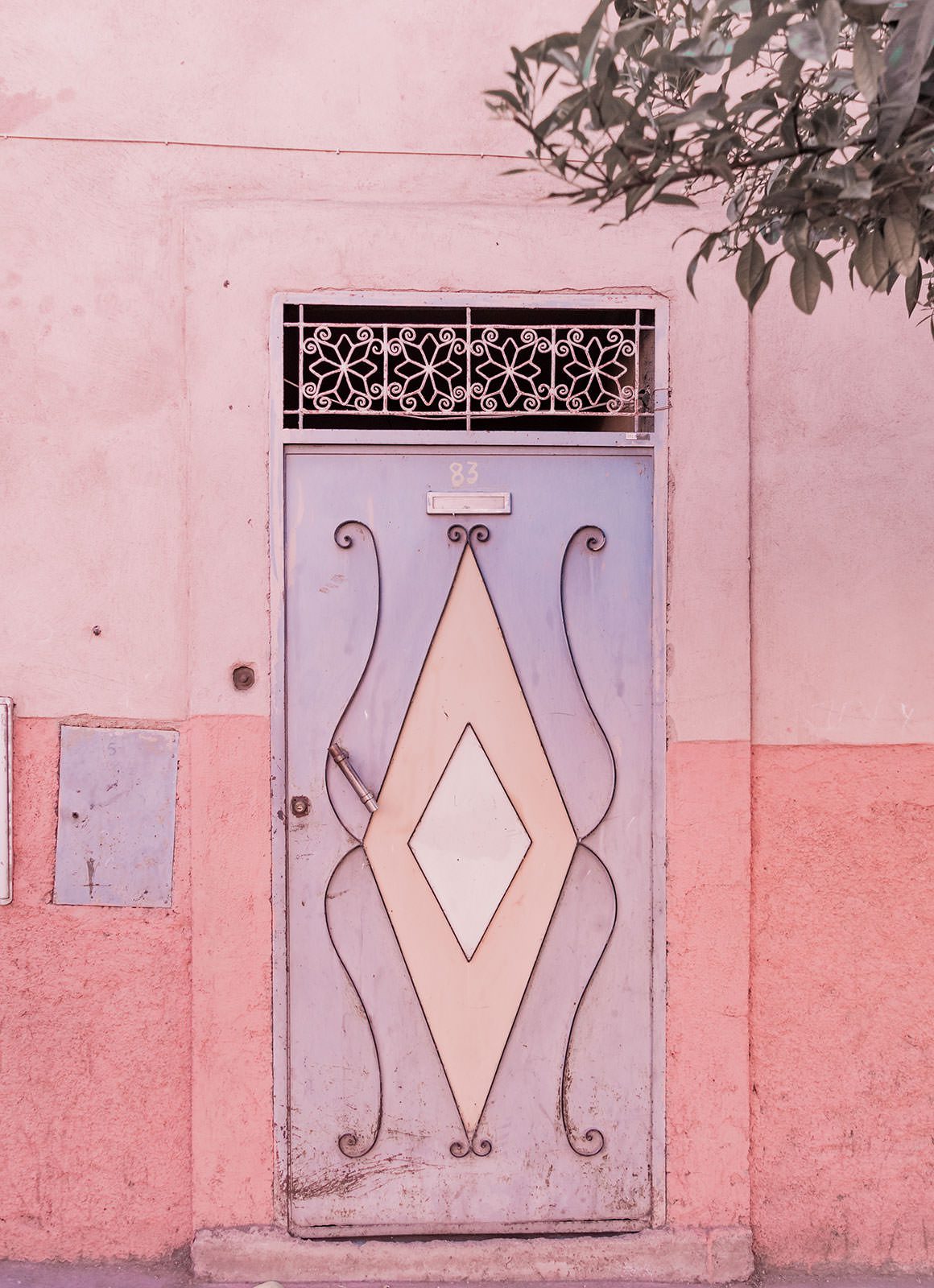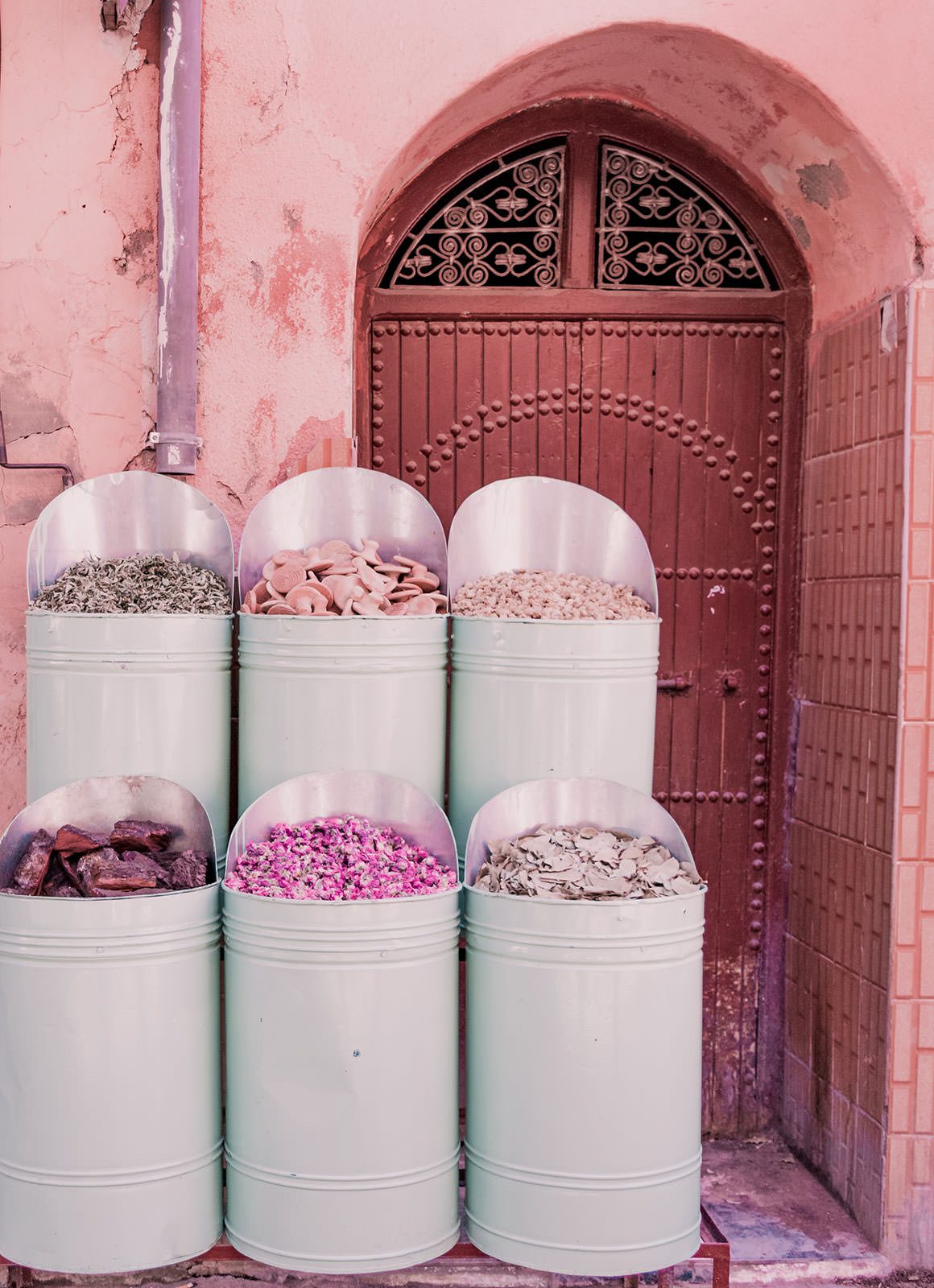 Bahia Palace
Unfortunately one of the most beautiful buildings in Marrakech – Ben Youssef Madrasa – is closed for renovations for the next two years. So we had to seek out some other places to find swoon worthy tile work and delicate architectural details. Bahia Palace is one of those places. It's beautifully decorated with aqua, green and earthy toned tiles.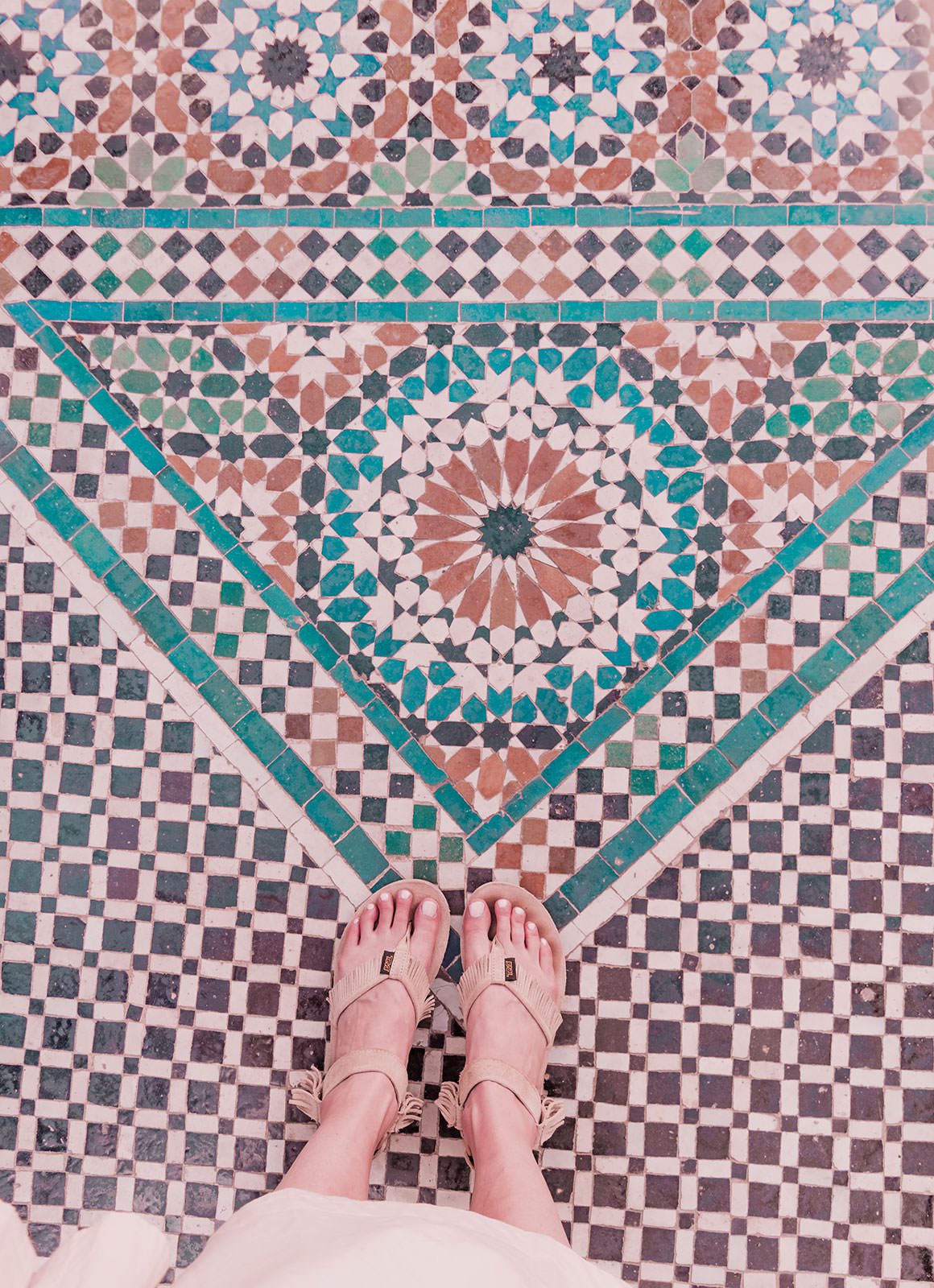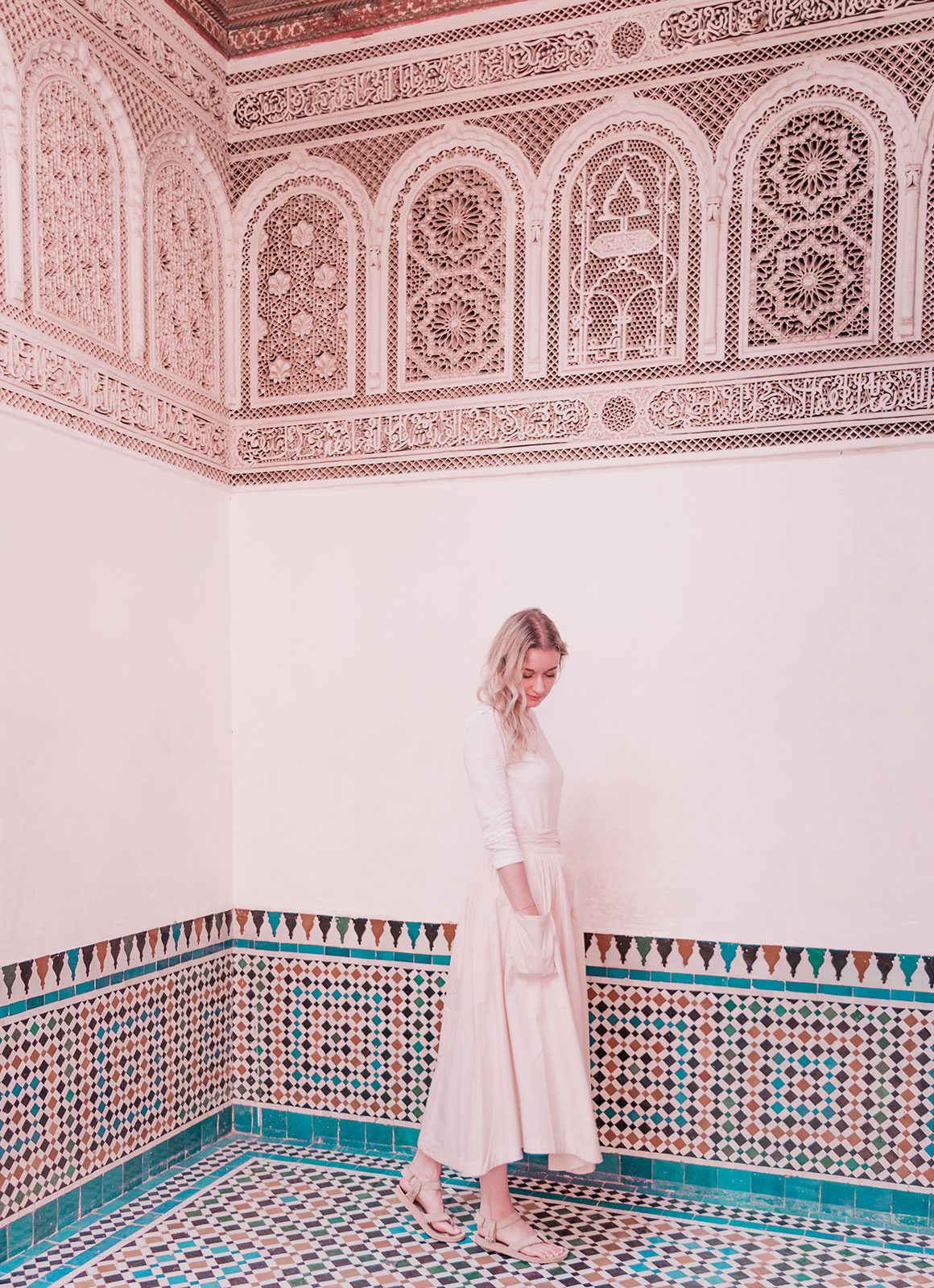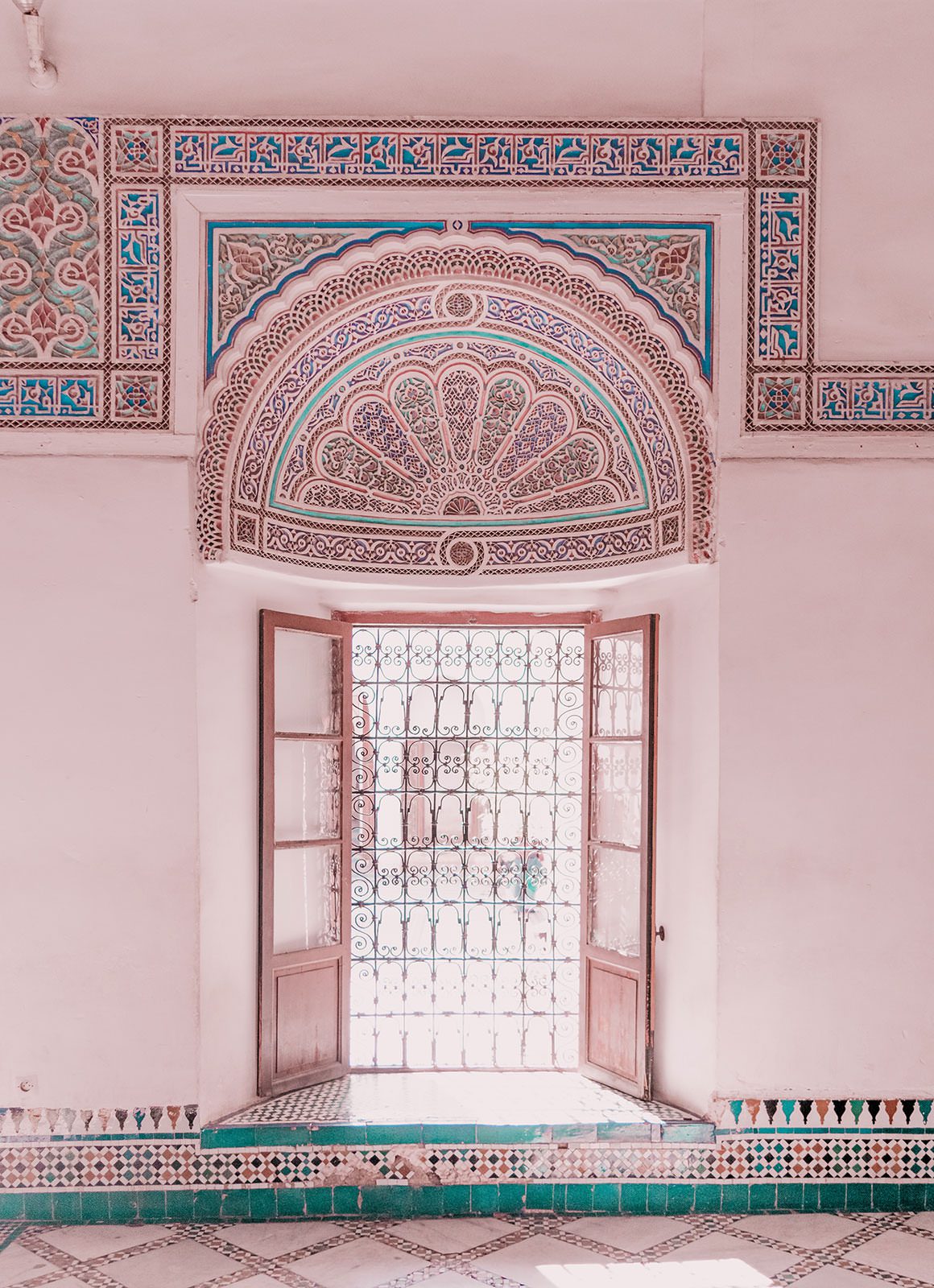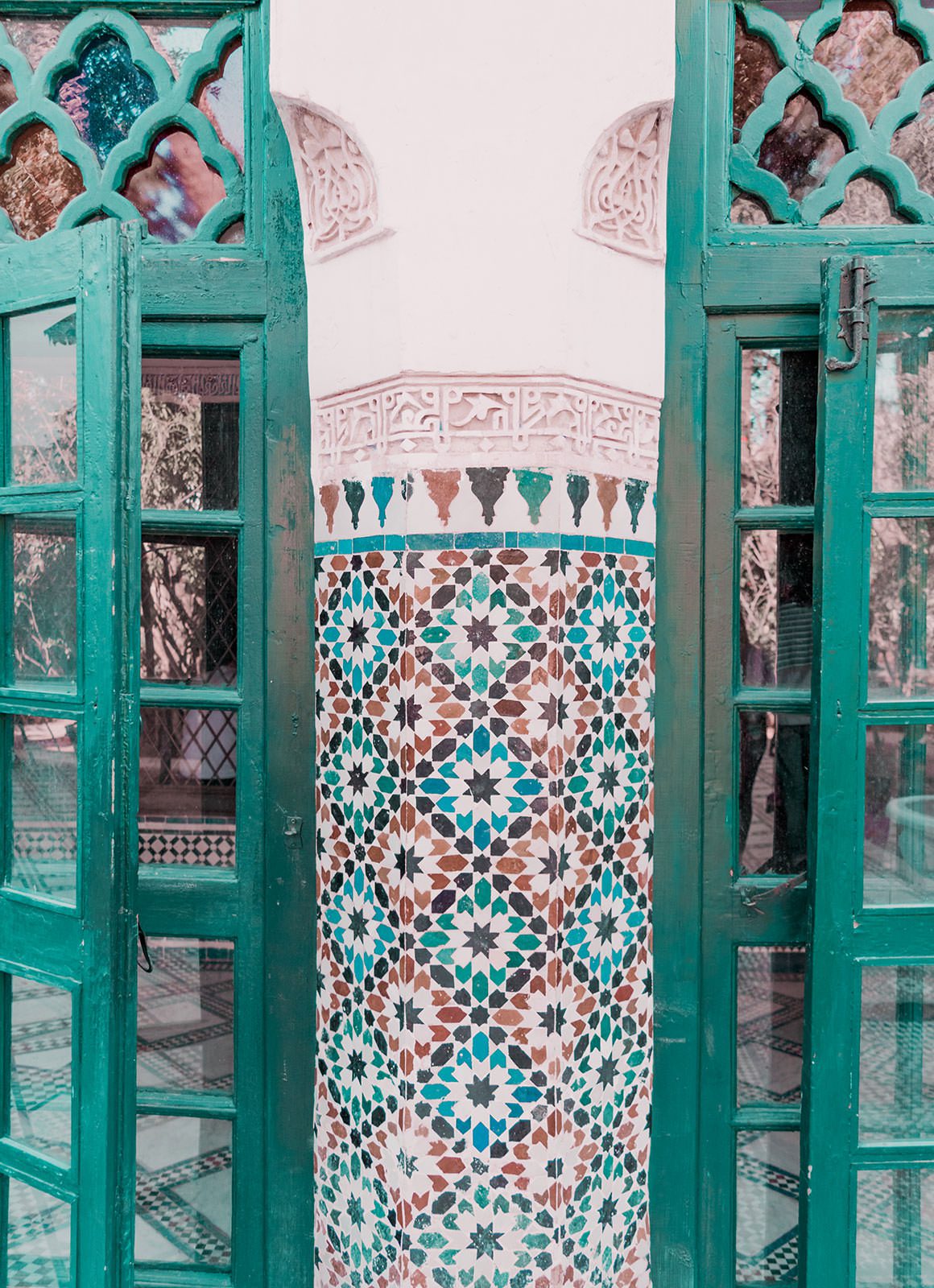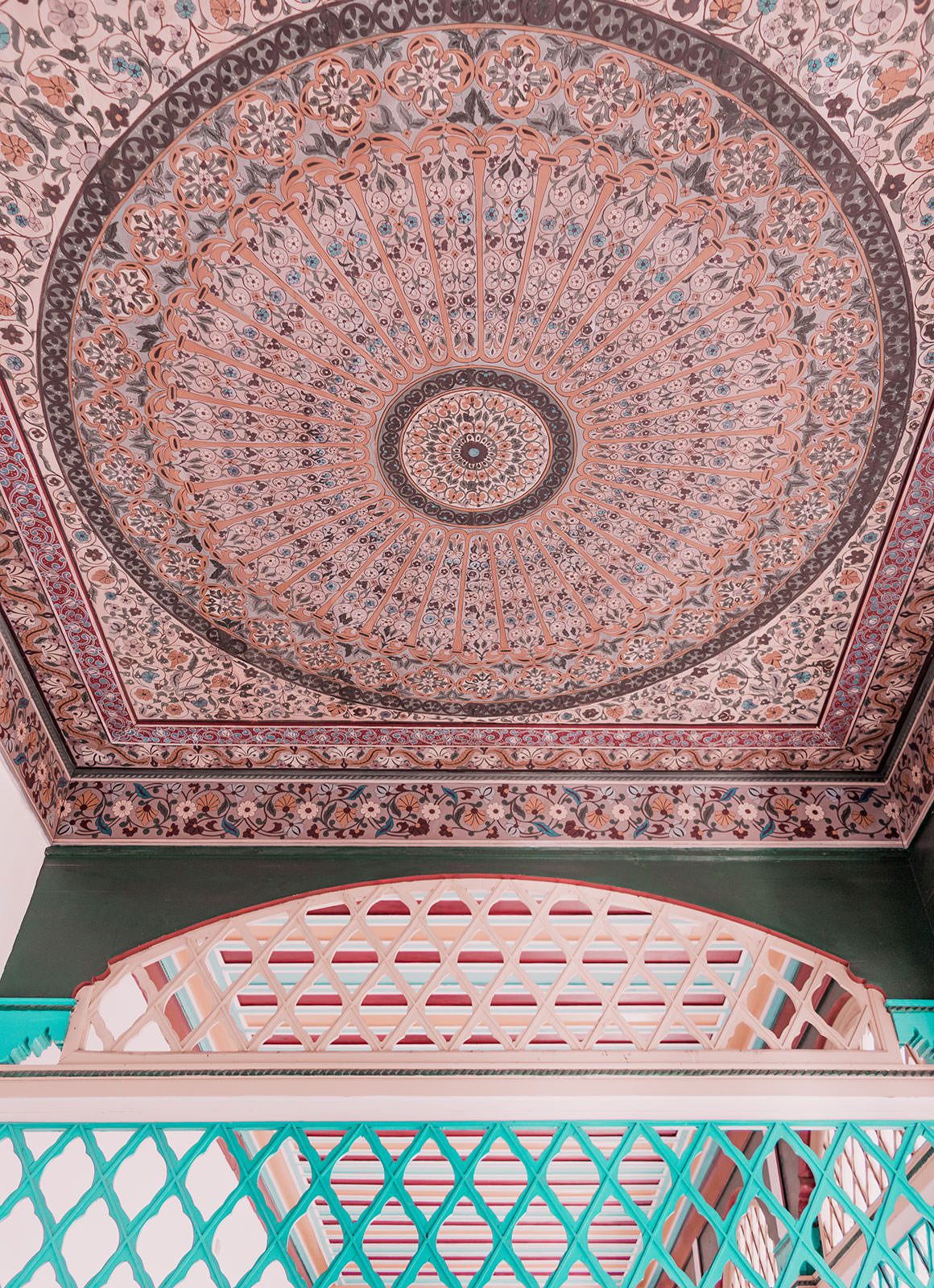 Saadian Tombs
Another great place to see beautiful architecture. It's not very big at all and there was quite a line up to look into the main tomb area (which is beautiful to see, but you can't go inside). I fell in love with a gorgeous white door and pink wall combo here, surprise surprise!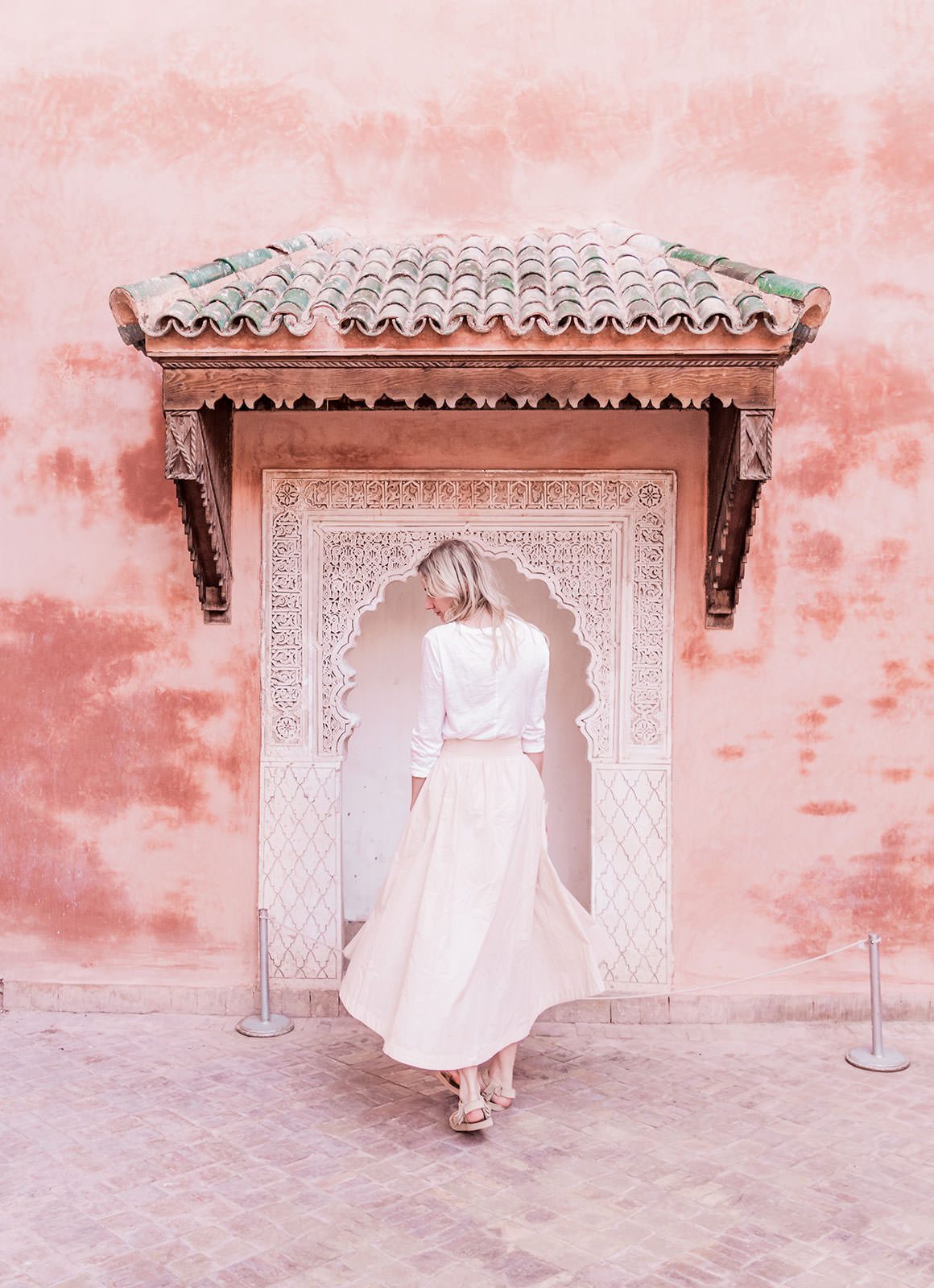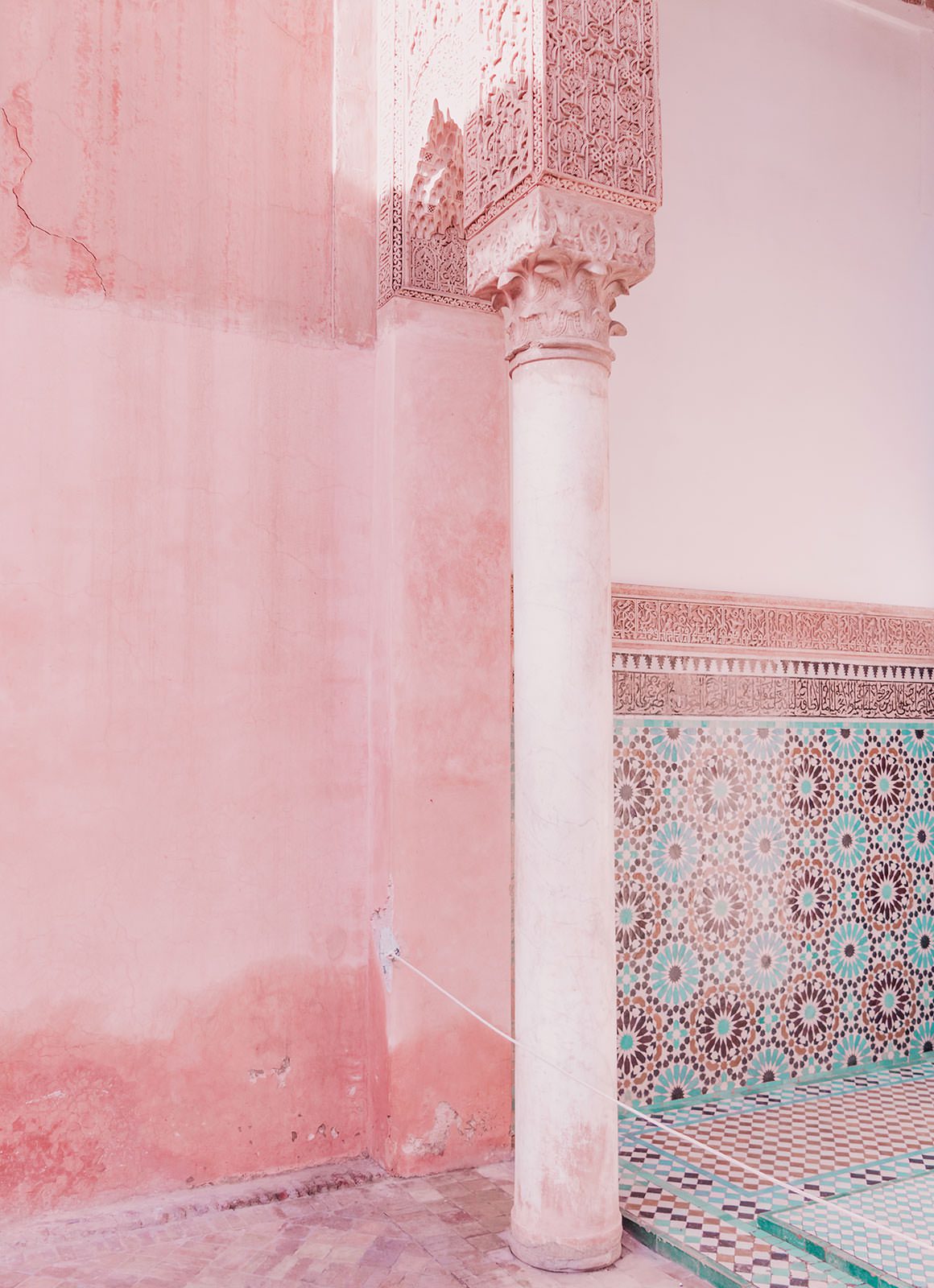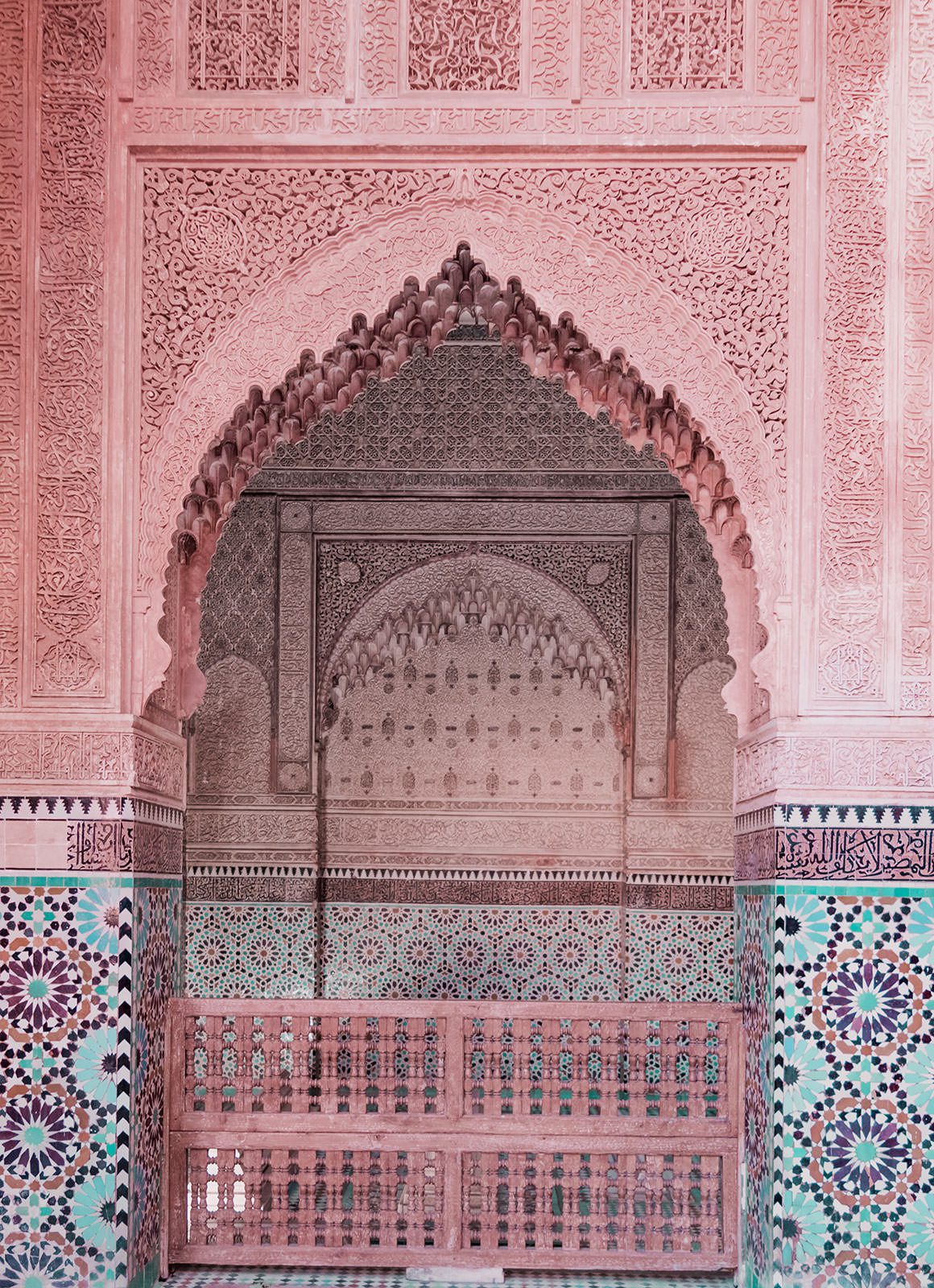 La Mamounia
La Mamounia is a luxury resort with restaurants and gardens to explore. The architecture here is also stunning and worth having a look at if you have the time. We actually booked a fancy dinner here and arrived a couple of hours early to explore. A little tip – you don't need to have a booking to get in, you can just say that you want to have a look at the shops (but I didn't tell you that).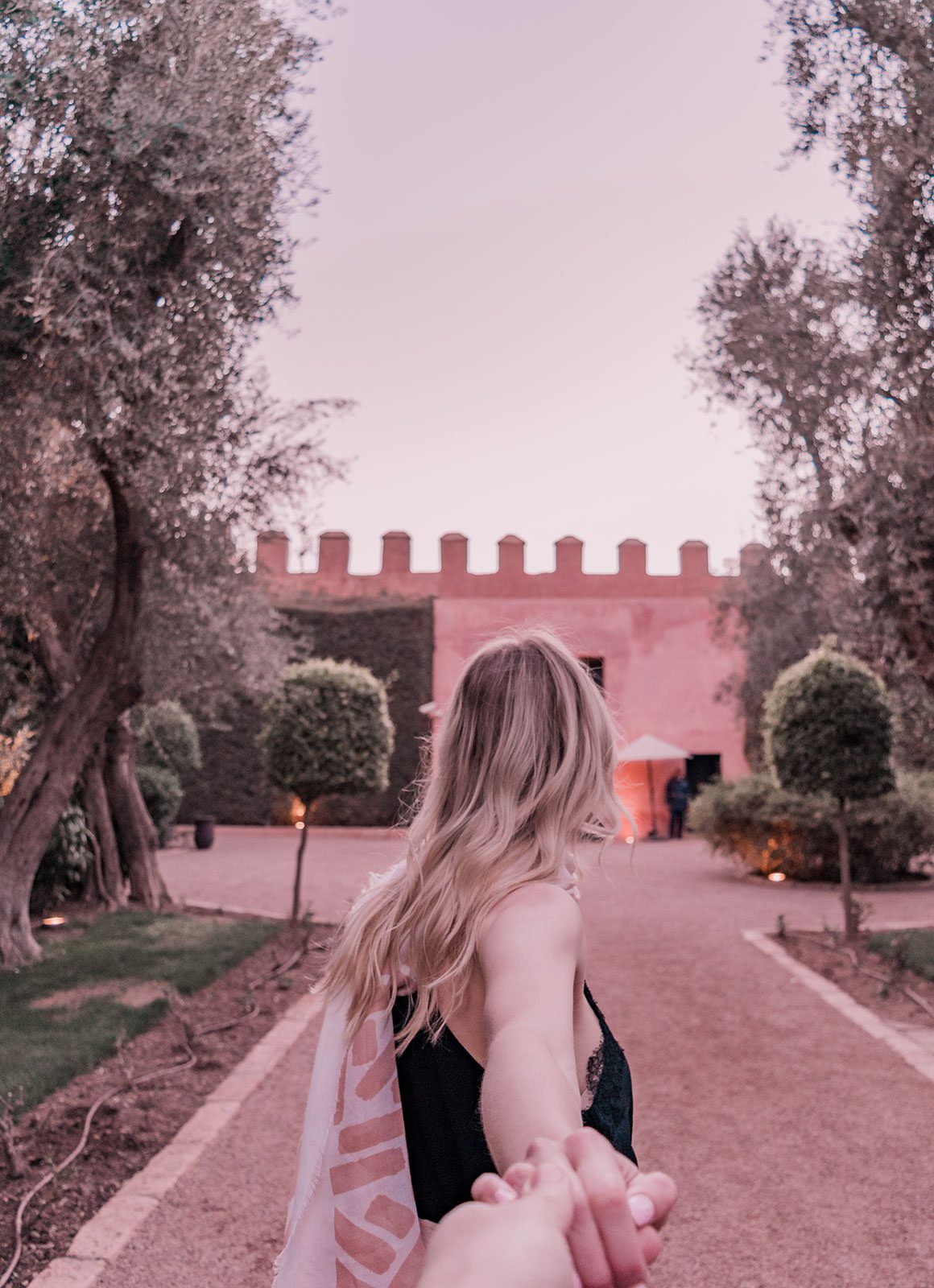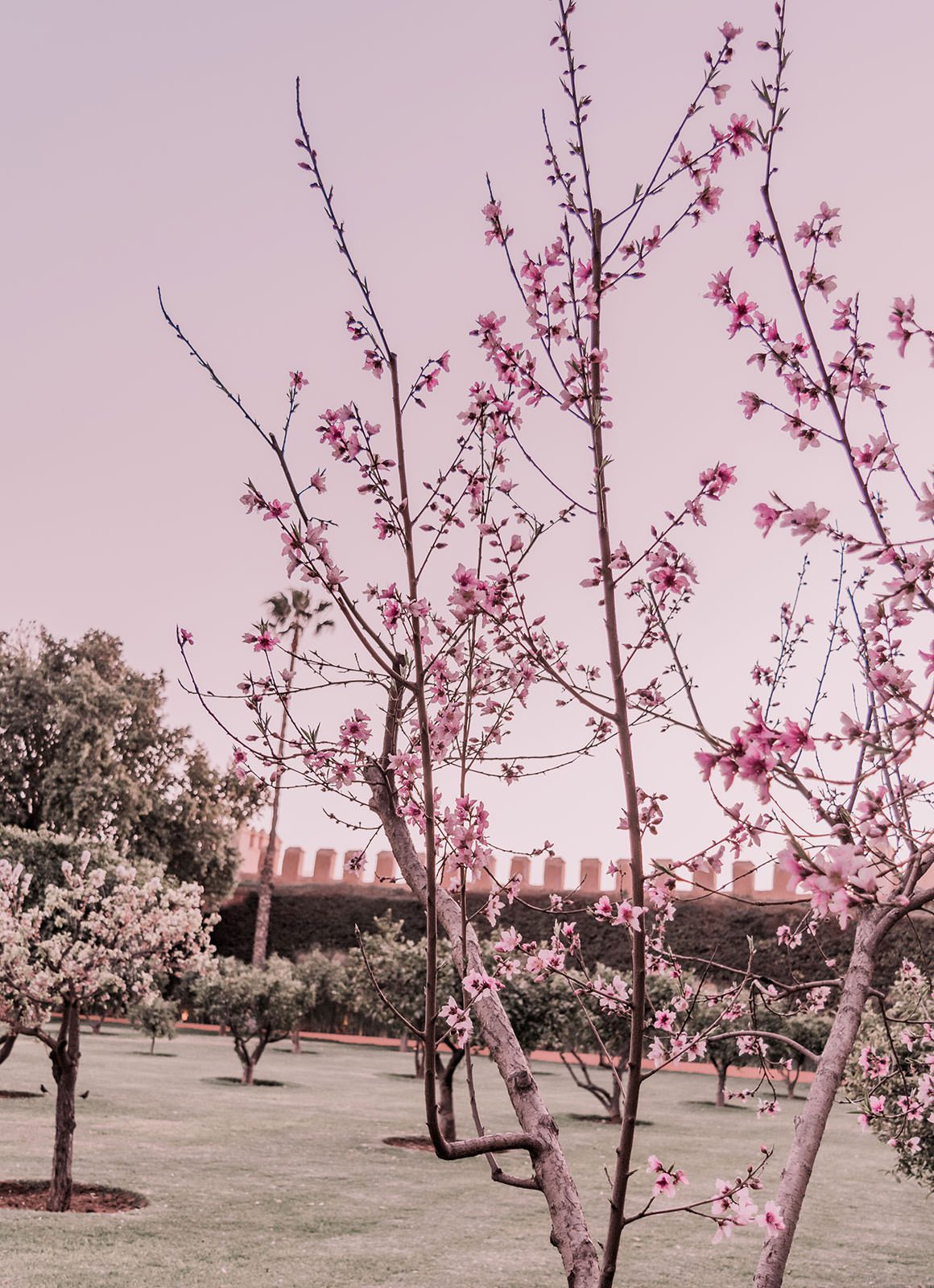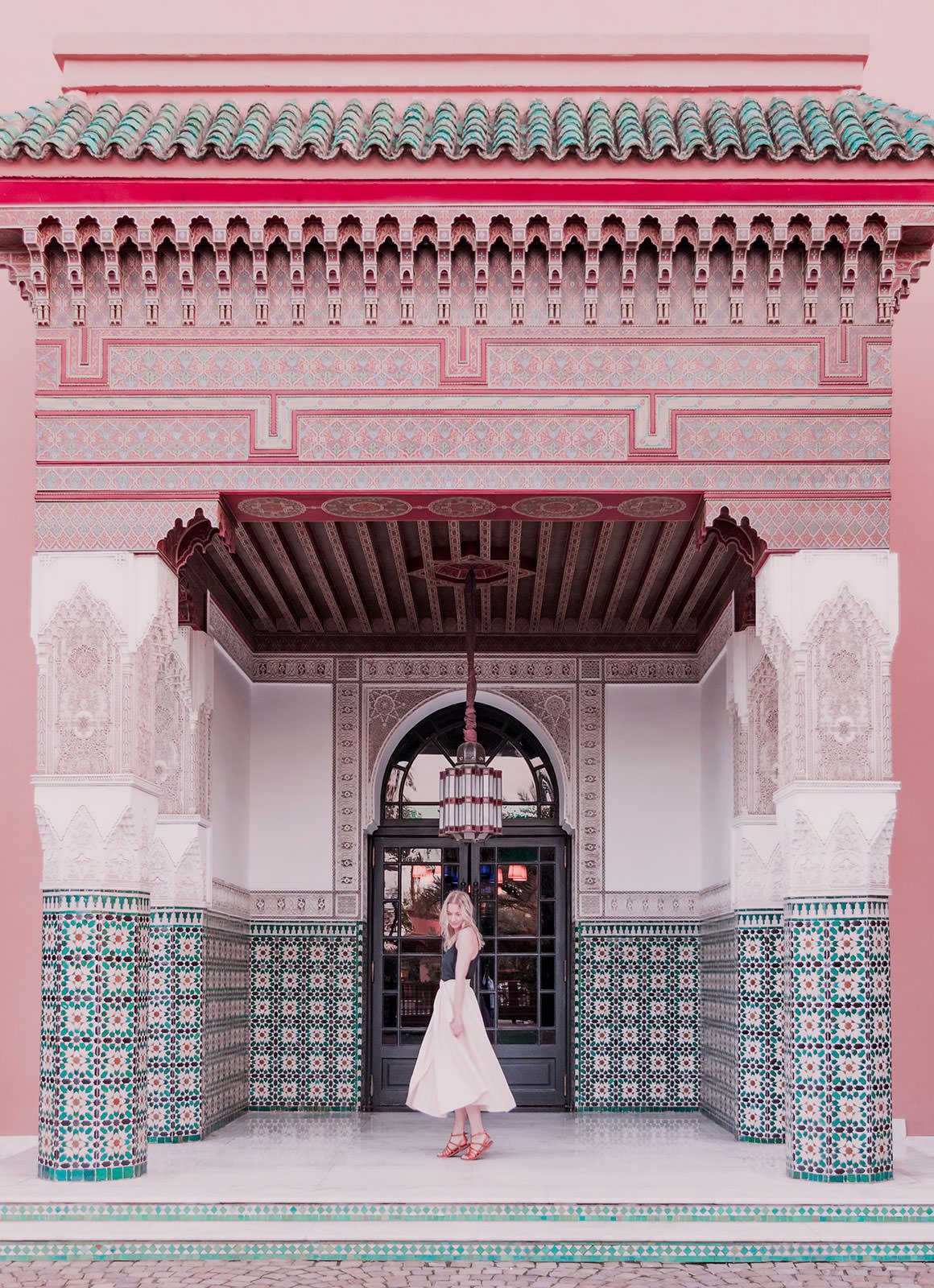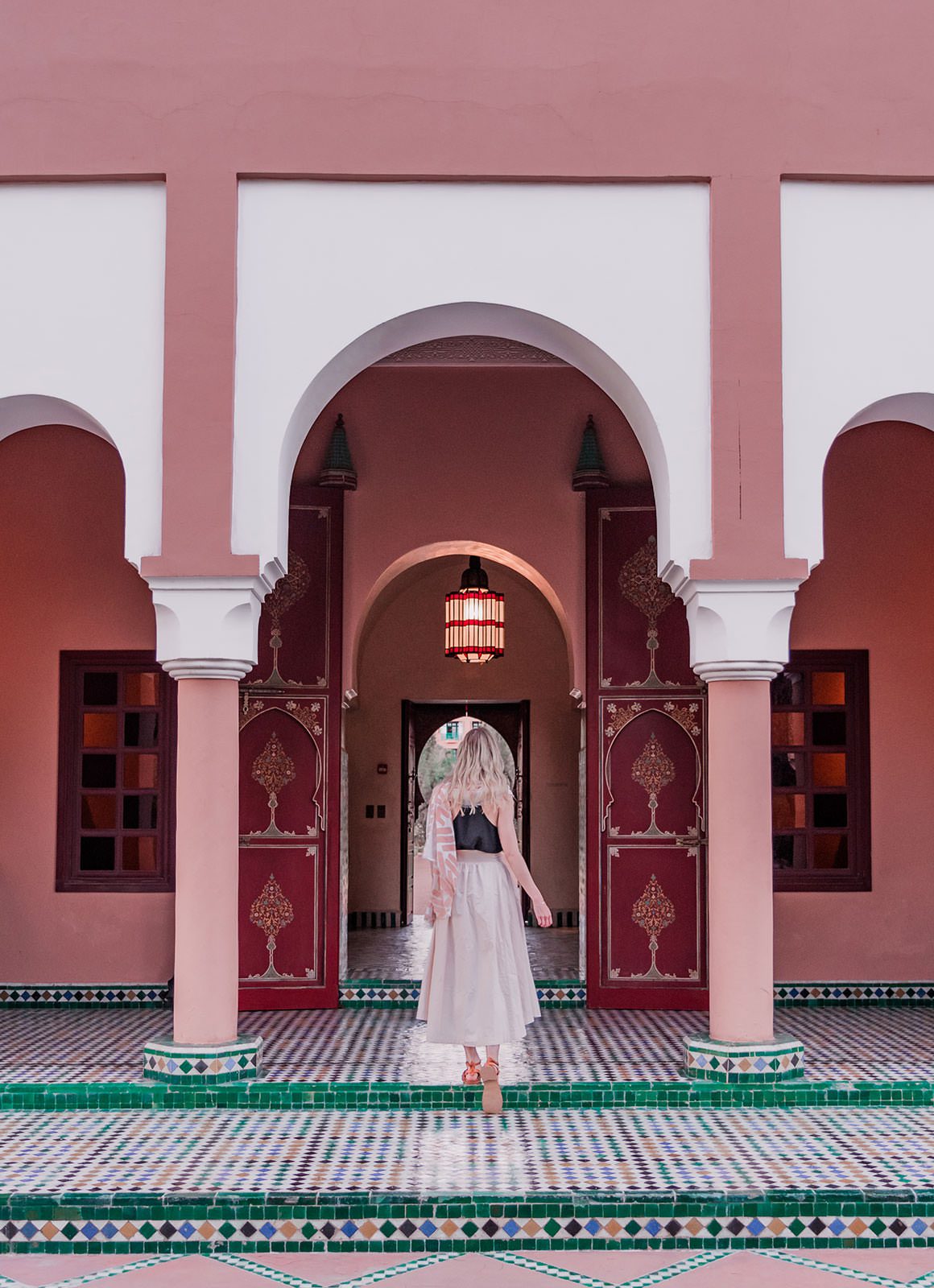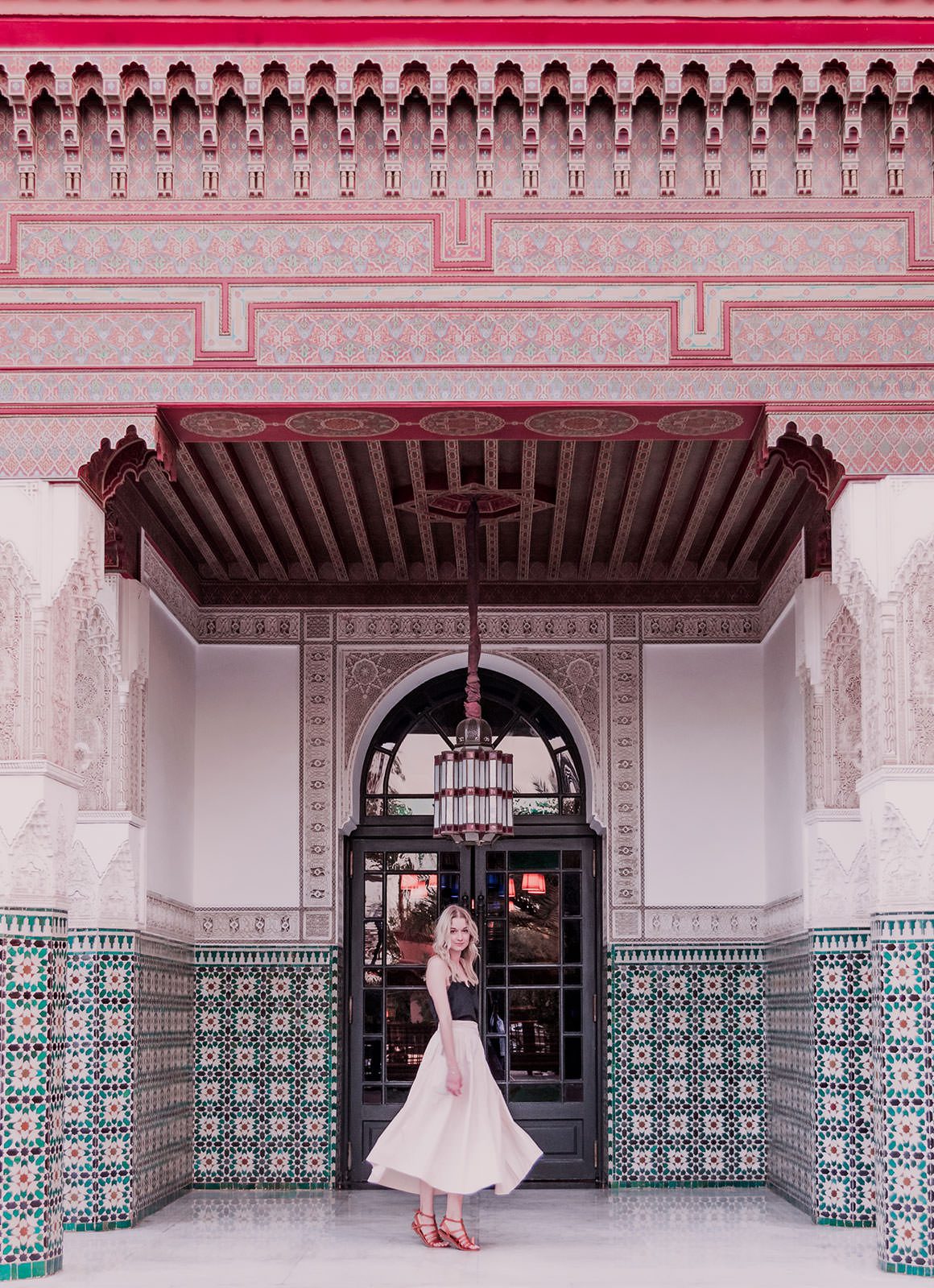 Le Jardin Secret
This 16th century garden is a peaceful little oasis amongst the busy Medina. As well as the lush green garden, full of lavender with cute little spots to sit and soak up some sunshine, it also has some gorgeous architectural details.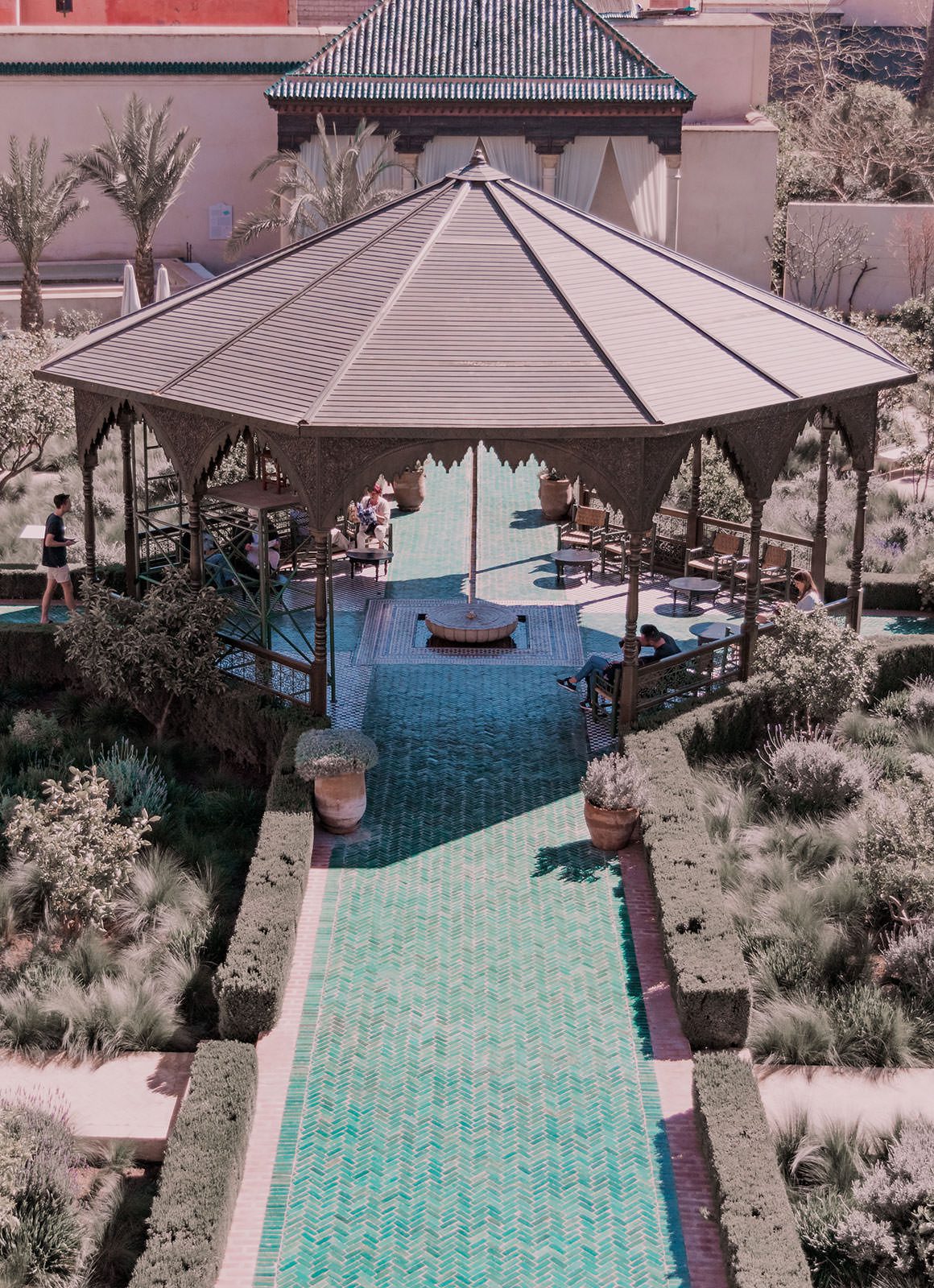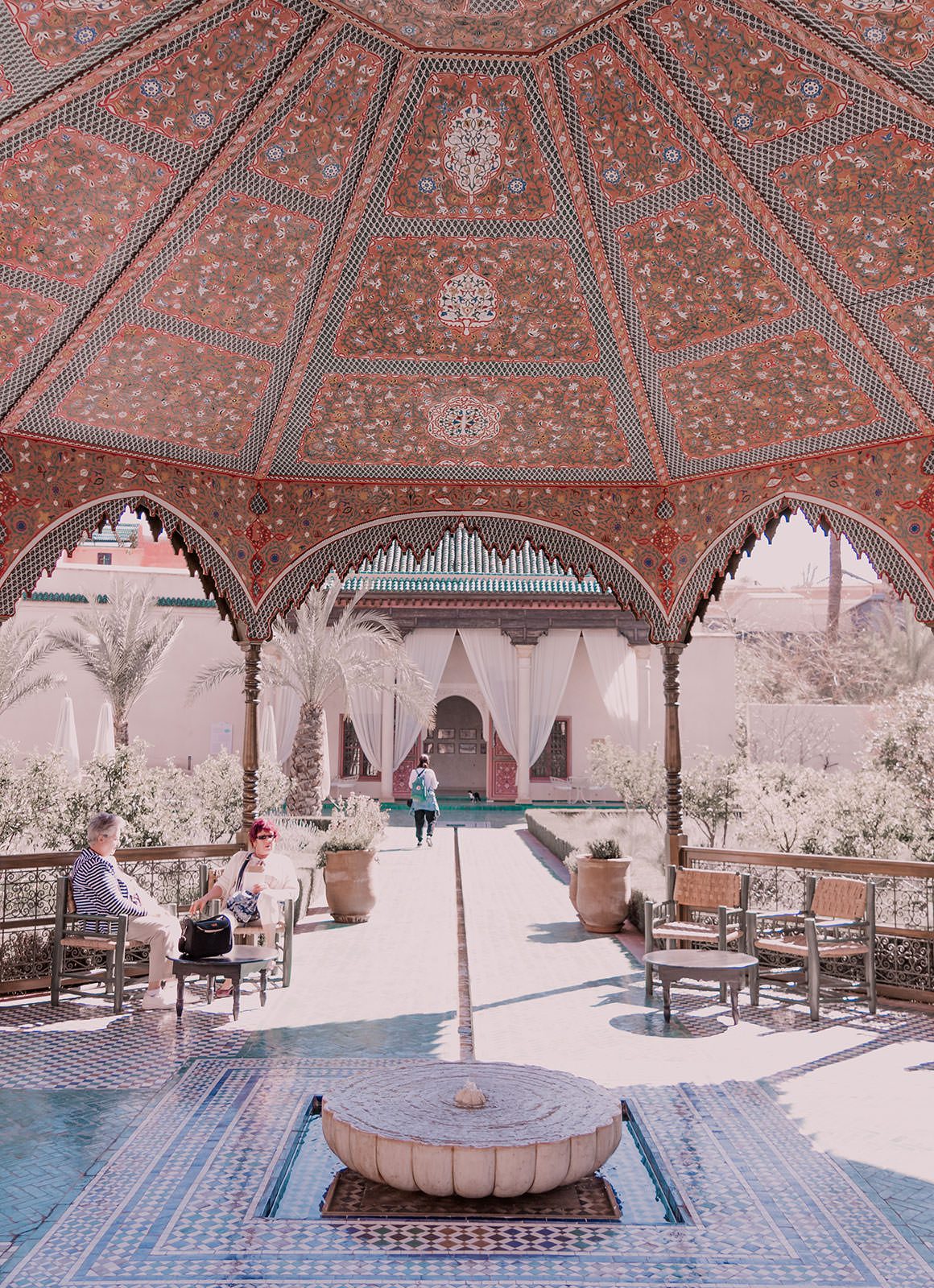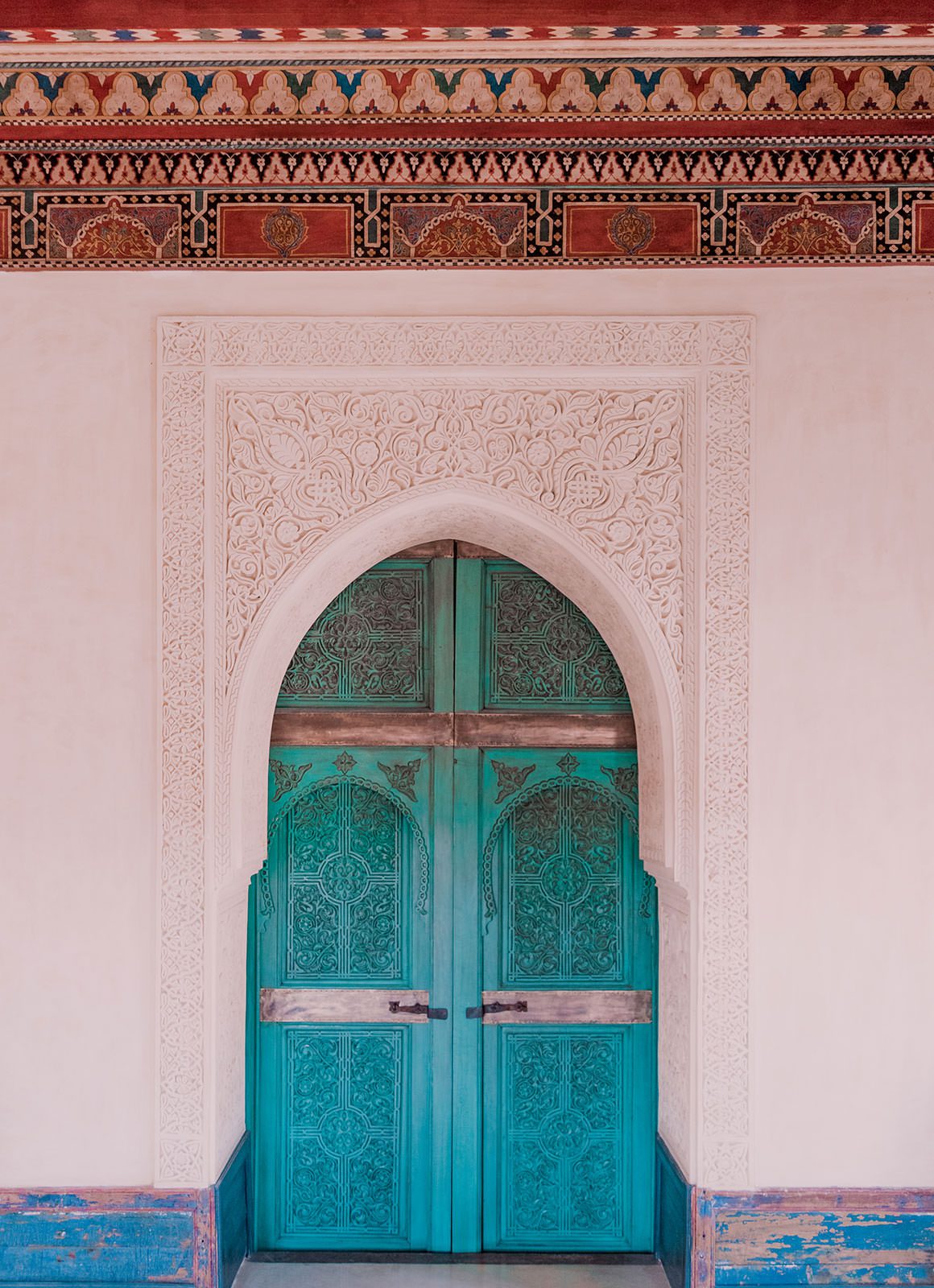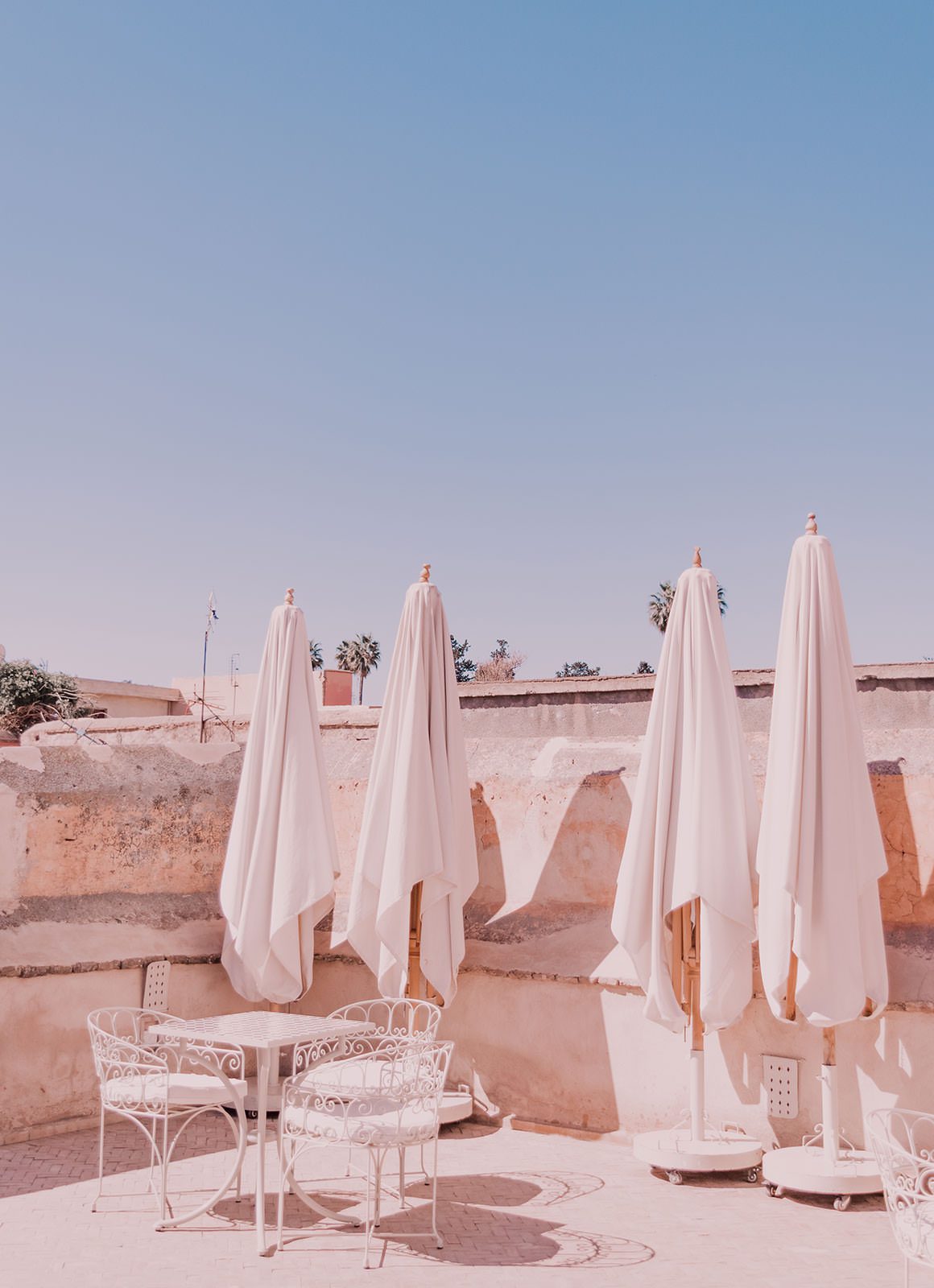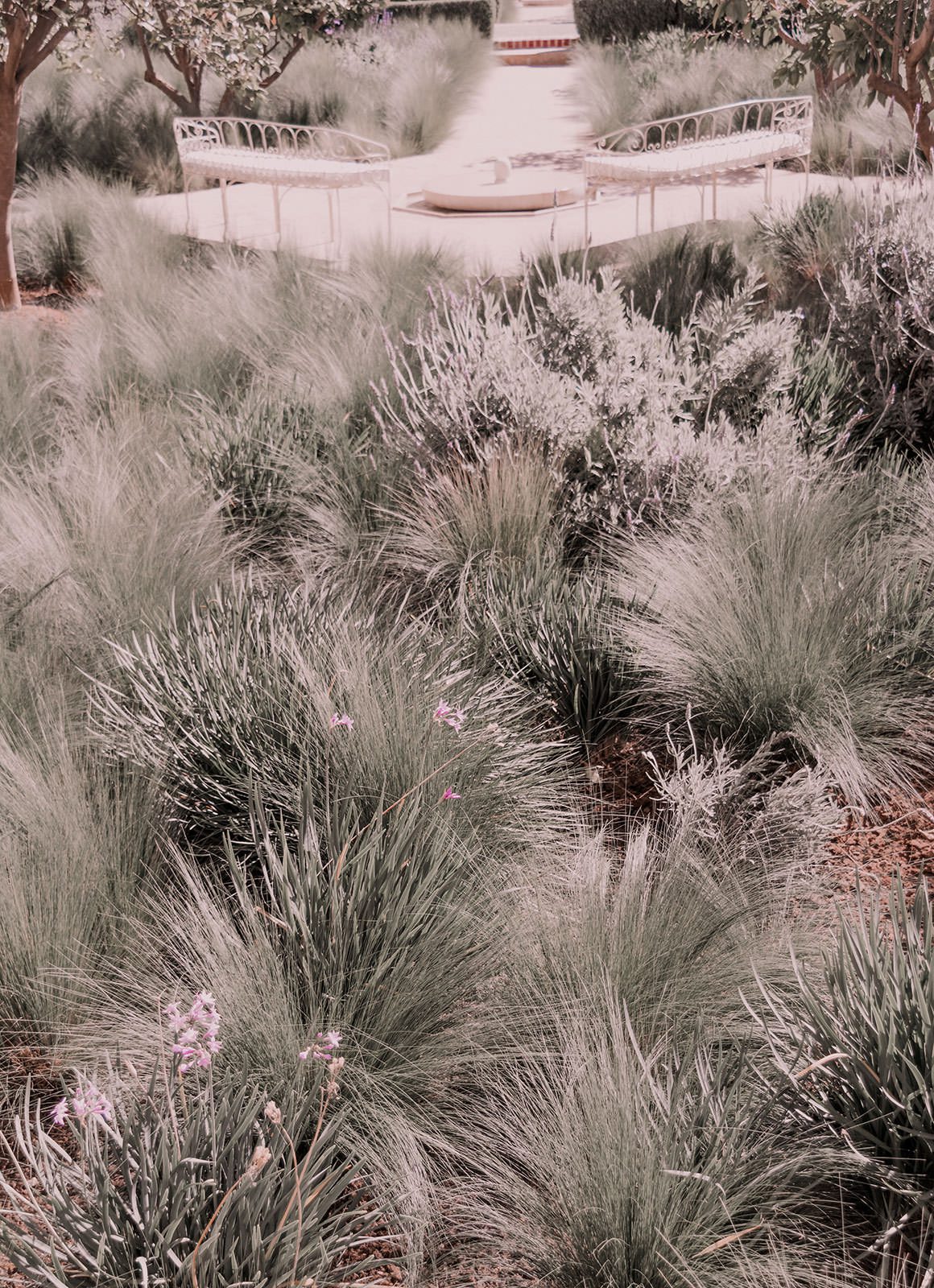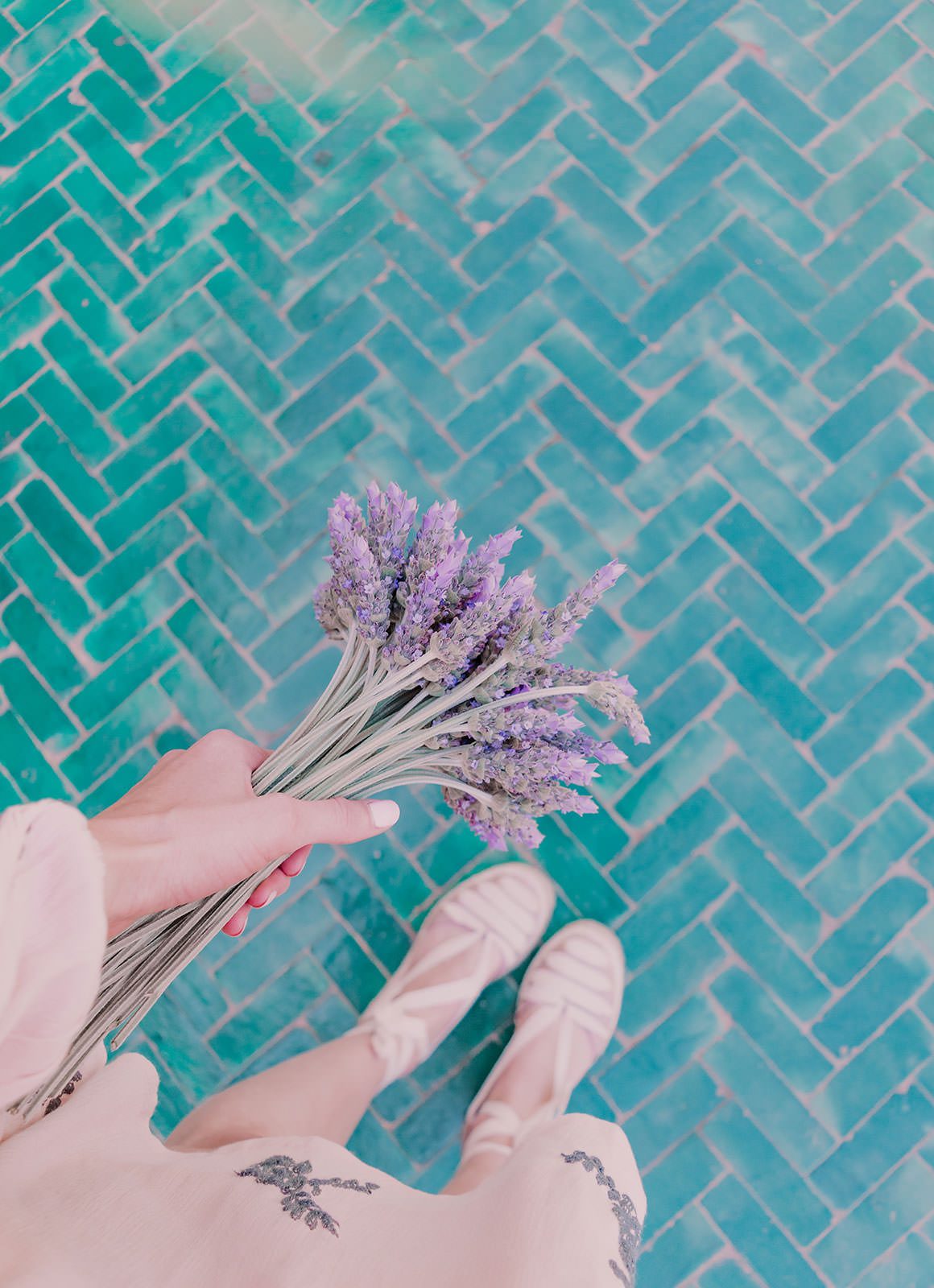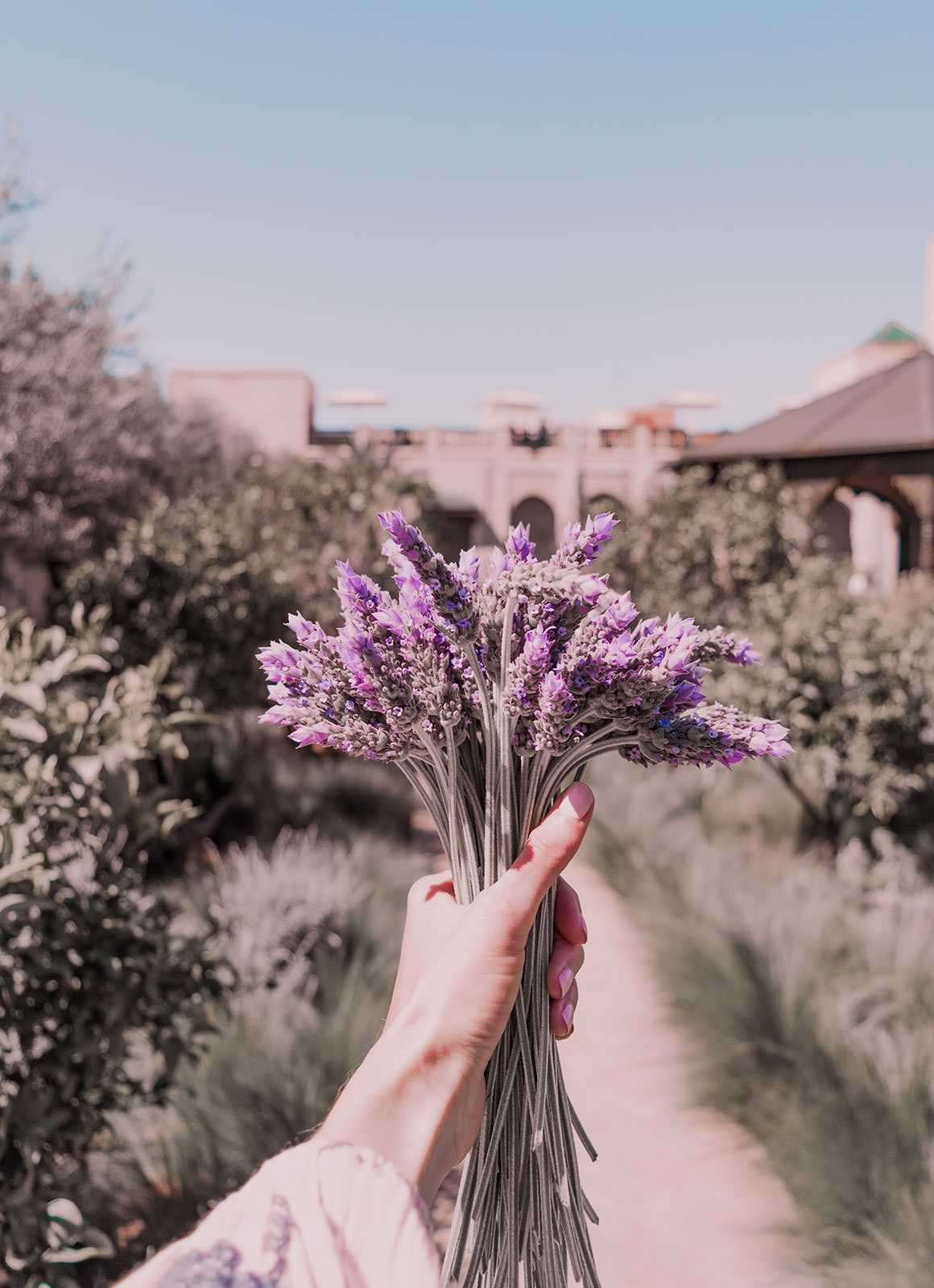 Majorelle Garden / Berber Museum / YSL Museum
These three places sit on the same street and are all associated with each other. The best tip we got, was rather than lining up in the huge queue for the gardens, go buy tickets at the YSL Museum further down the street, which had no line at all! You can get tickets for all three places there. Both the garden and the two museums were interesting to see, but if you are tight on time I thought Le Jardin Secret was prettier and had a nicer atmosphere.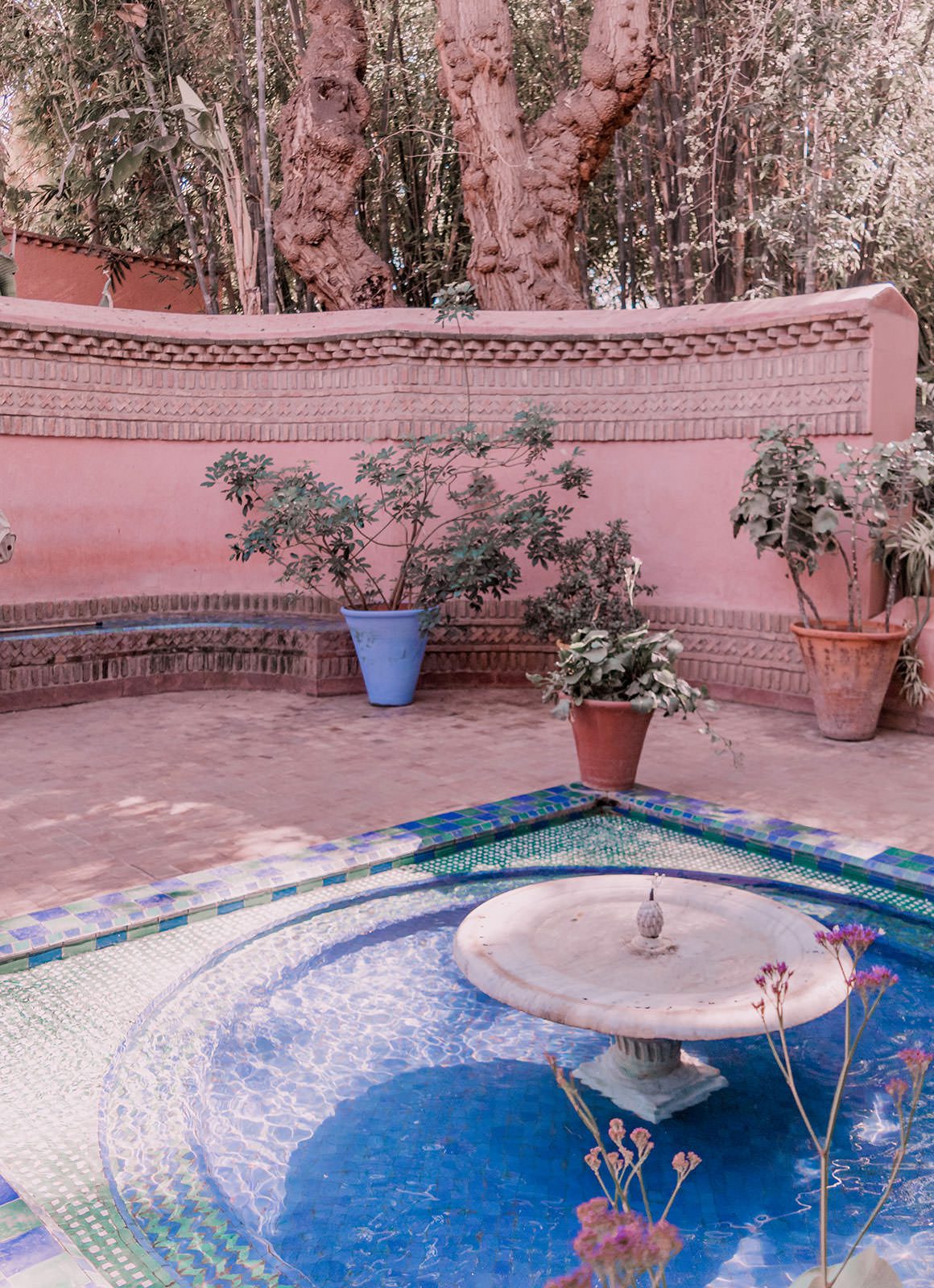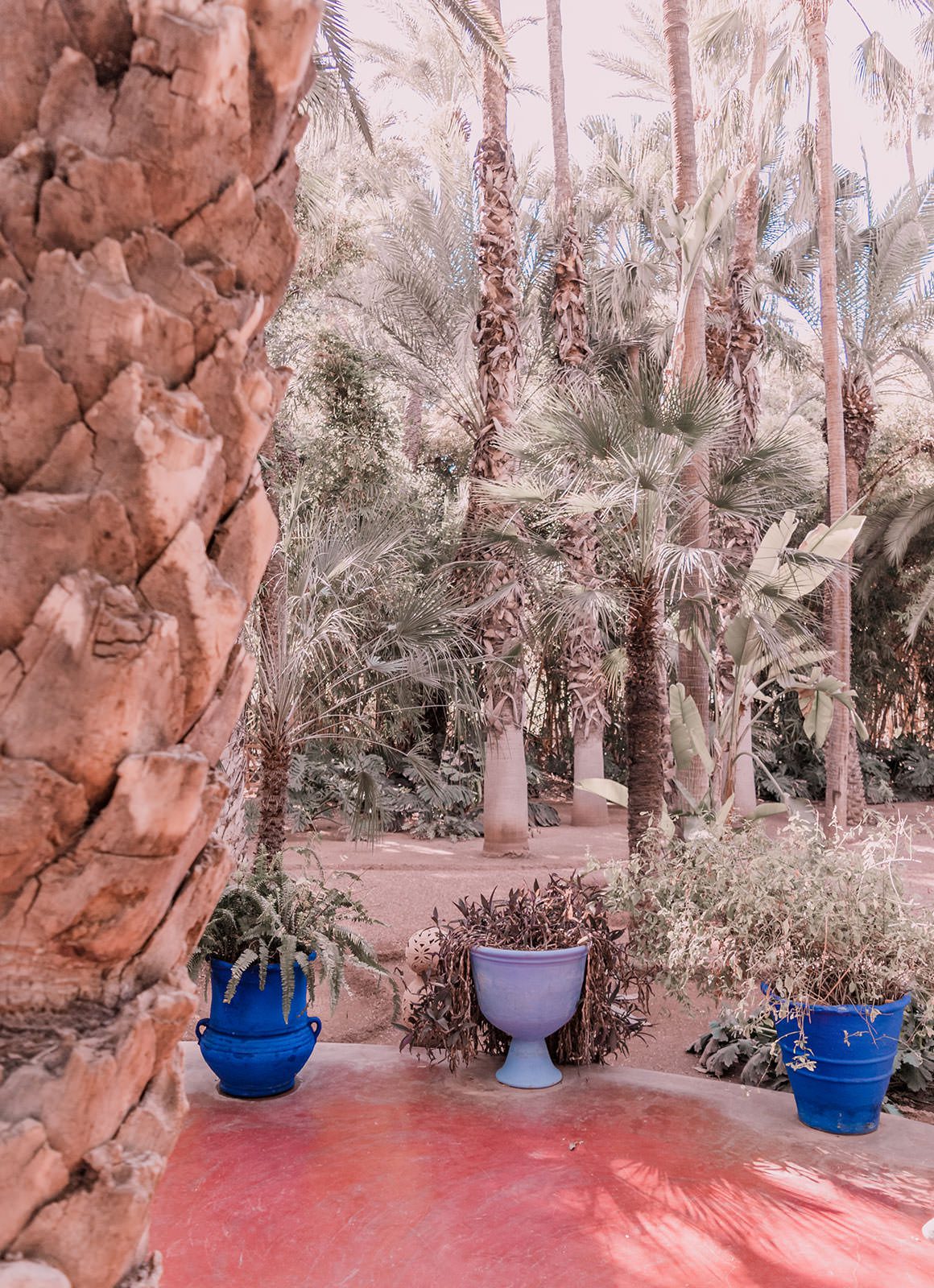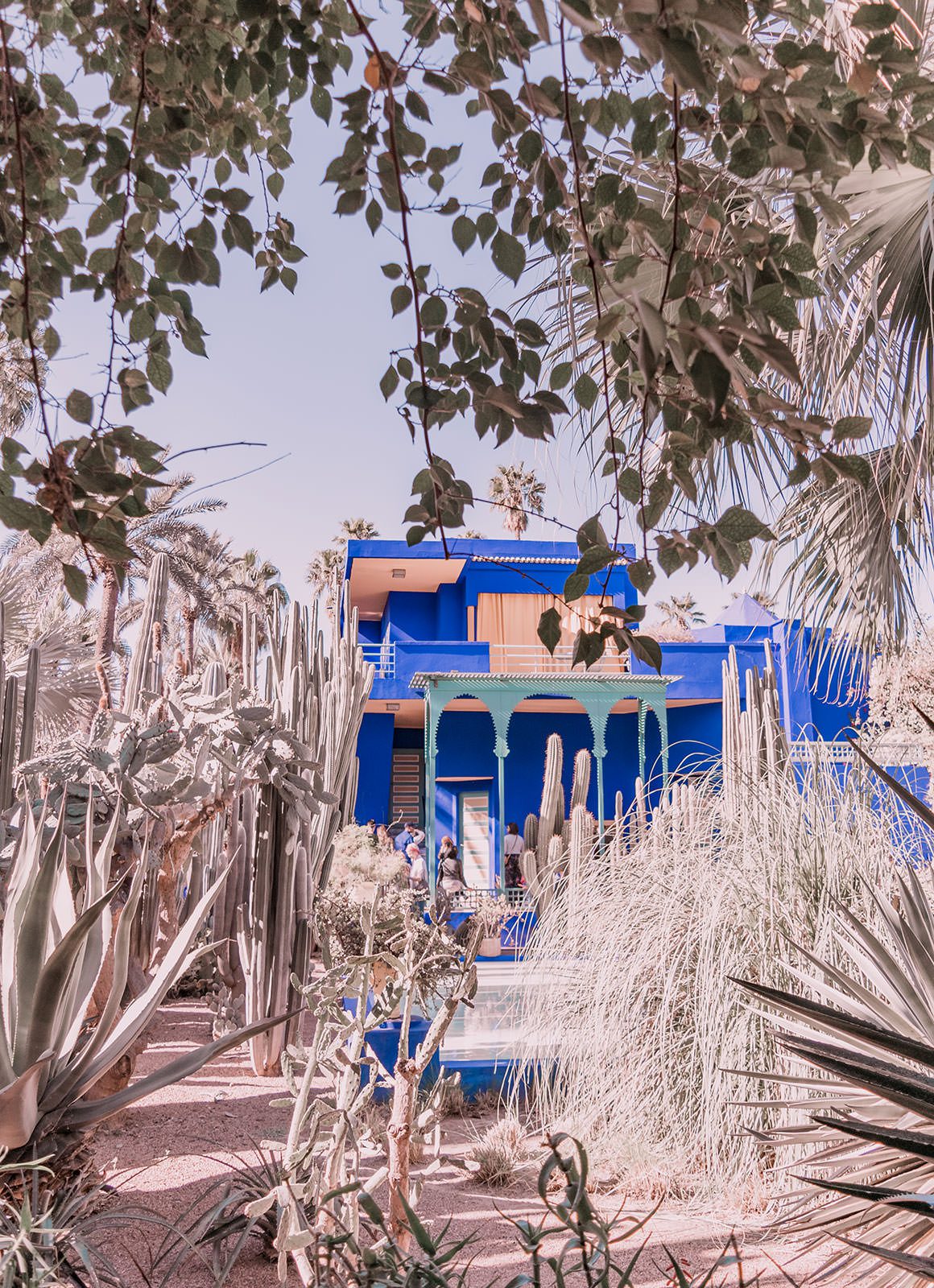 So as you can see there is lots to do in Marrakech, but because most things are quite close it's easy to fit plenty in to a short amount of time. If you are planning a trip to Marrakech and have any questions please let me know below!
Big Love,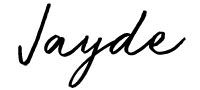 ---
LIKE MY OUTFITS?
You can see exactly what I packed for this trip here. Shop these items and support Jayde Archives at the same time by using some of the affiliate links below:


---
If you loved this post I think you'll enjoy these too…
Carry-on Wardrobe for Morocco / Sleeping Under the Stars: Glamping in the Sahara Desert