Time flies when you're having fun, and this year in Switzerland has absolutely flown. I can't believe we've been in this gorgeous country for one year already! The places we've seen and the memories we've made are already enough to last us a lifetime. To celebrate I wanted to take a little trip down memory lane and share the top ten highlights of our first year in Switzerland. Oh and there's also a super duper exciting giveaway to celebrate the occasion if you keep scrolling down…
My top ten highlights of our first year living in Switzerland
1. Watching rainbow sunsets above the clouds at Mount Rigi
Our very first hike in Switzerland, and one I'll never forget! Switzerland sure did make a pretty good first impression on us. You can read more about our trip here.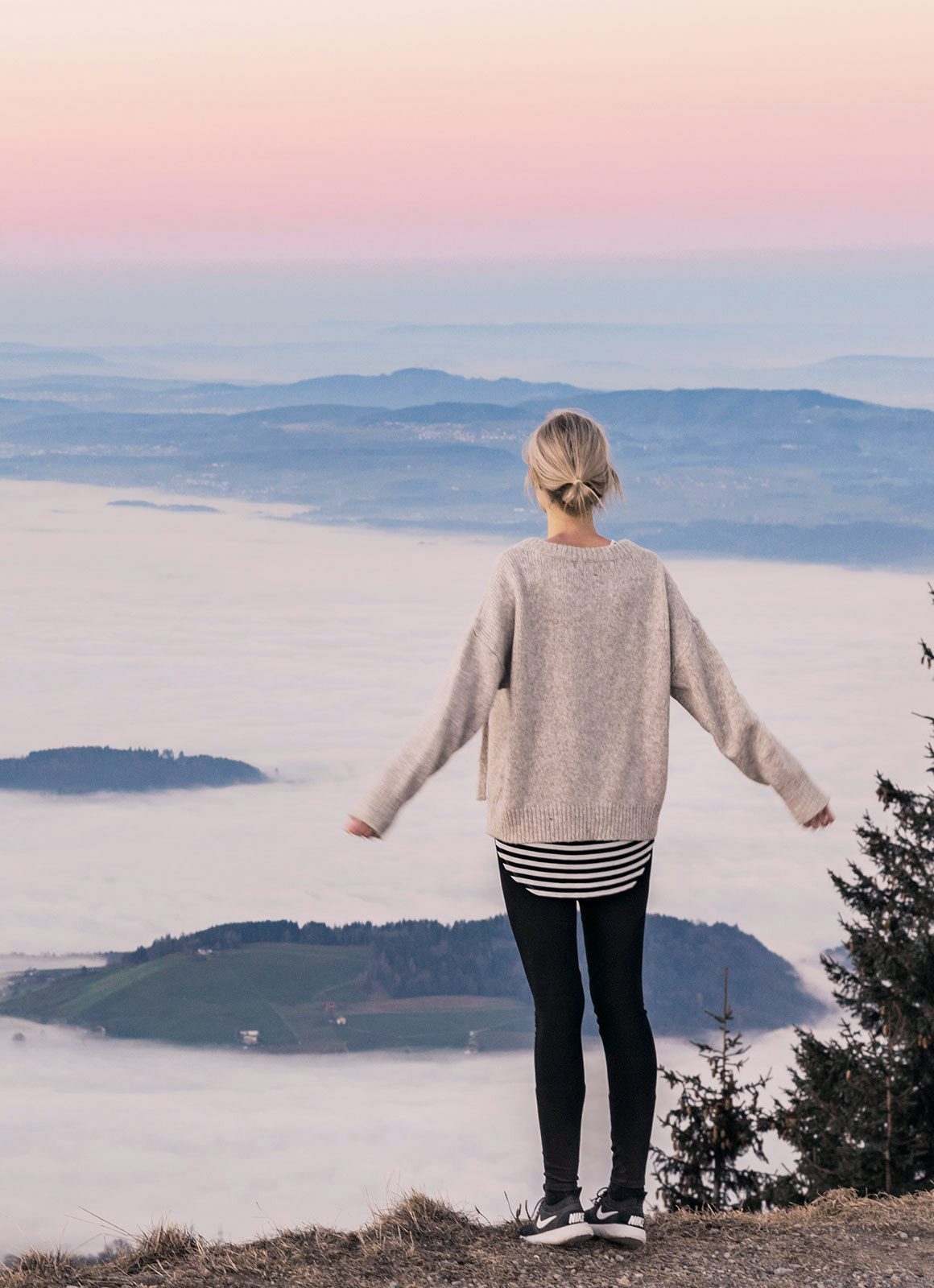 2. Discovering magical lakeside spots on the Bernina Express
If there is one thing Switzerland does well it is trains… I couldn't recommend this magical trip on the Bernina Express enough. Perfect for a relaxing winters day watching the world go by or lots of fun in summer when they have an open air cart at the end of the train!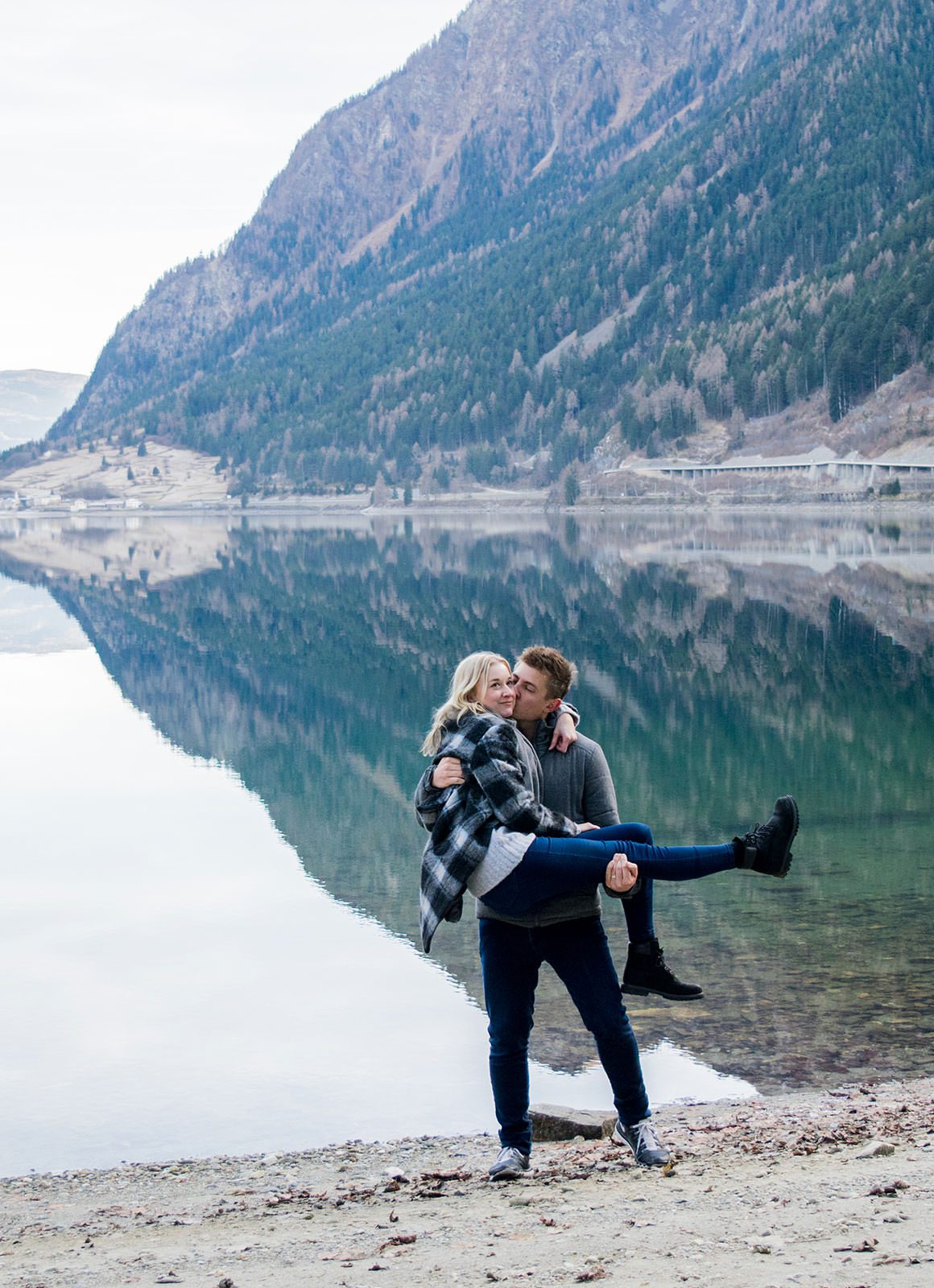 3. Walking with llamas in Liechtenstein
If you know me well, you know I love llamas… so when Jase planned this little trip to Liechtenstein I was over the moon! Technically Liechtenstein is it's own country but has pretty close ties with Switzerland so I'm counting it as a Swiss highlight! Because…well llamas…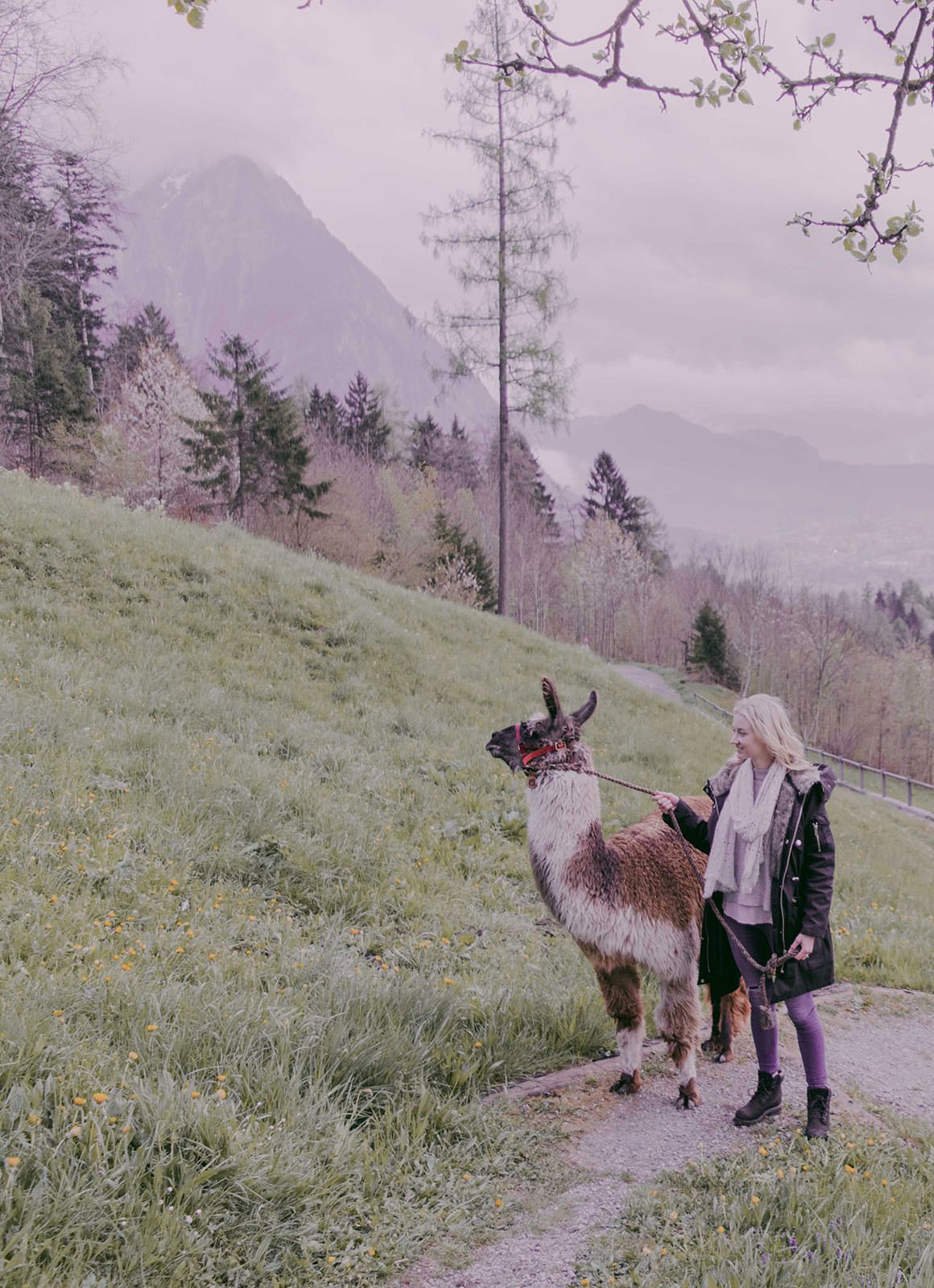 4. Having dreamy Villette Park as my backyard
Even though swans are the norm now, I still have moments that take my breath away on stunning days like this one at Villette Park. I've watched this park magically transform with each season. It has been there for me in good times and tough times, whether meeting up with friends for a picnic, summer swims, lazy Sunday strolls or walks to clear my mind when I'm missing family and friends. This is one of those special places that I will never forget.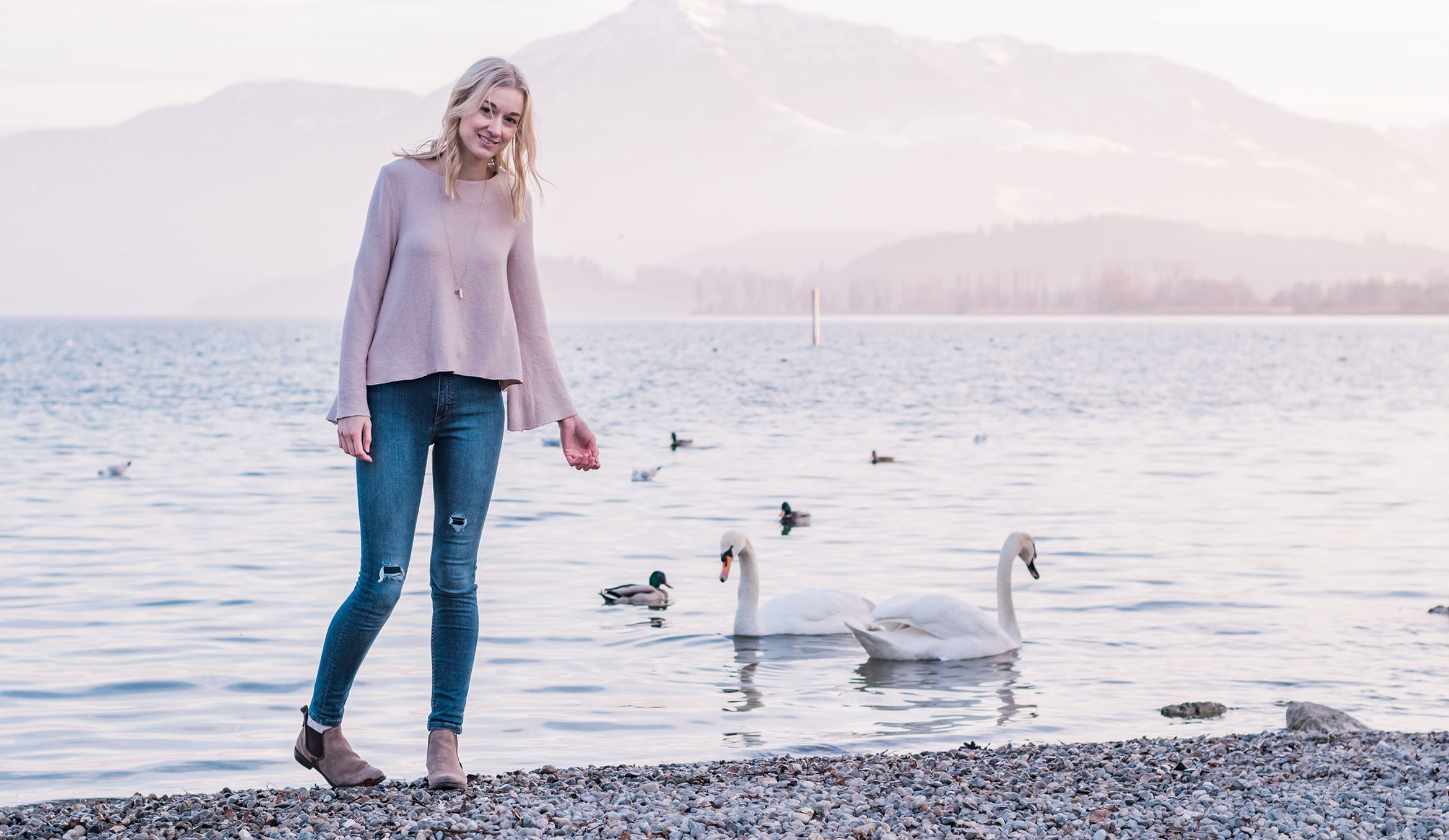 5. Gazing over the unbelievably aqua water of the Blausee
The colour of the water at Blausee is the most vivid shade of aqua – photos just don't do it justice.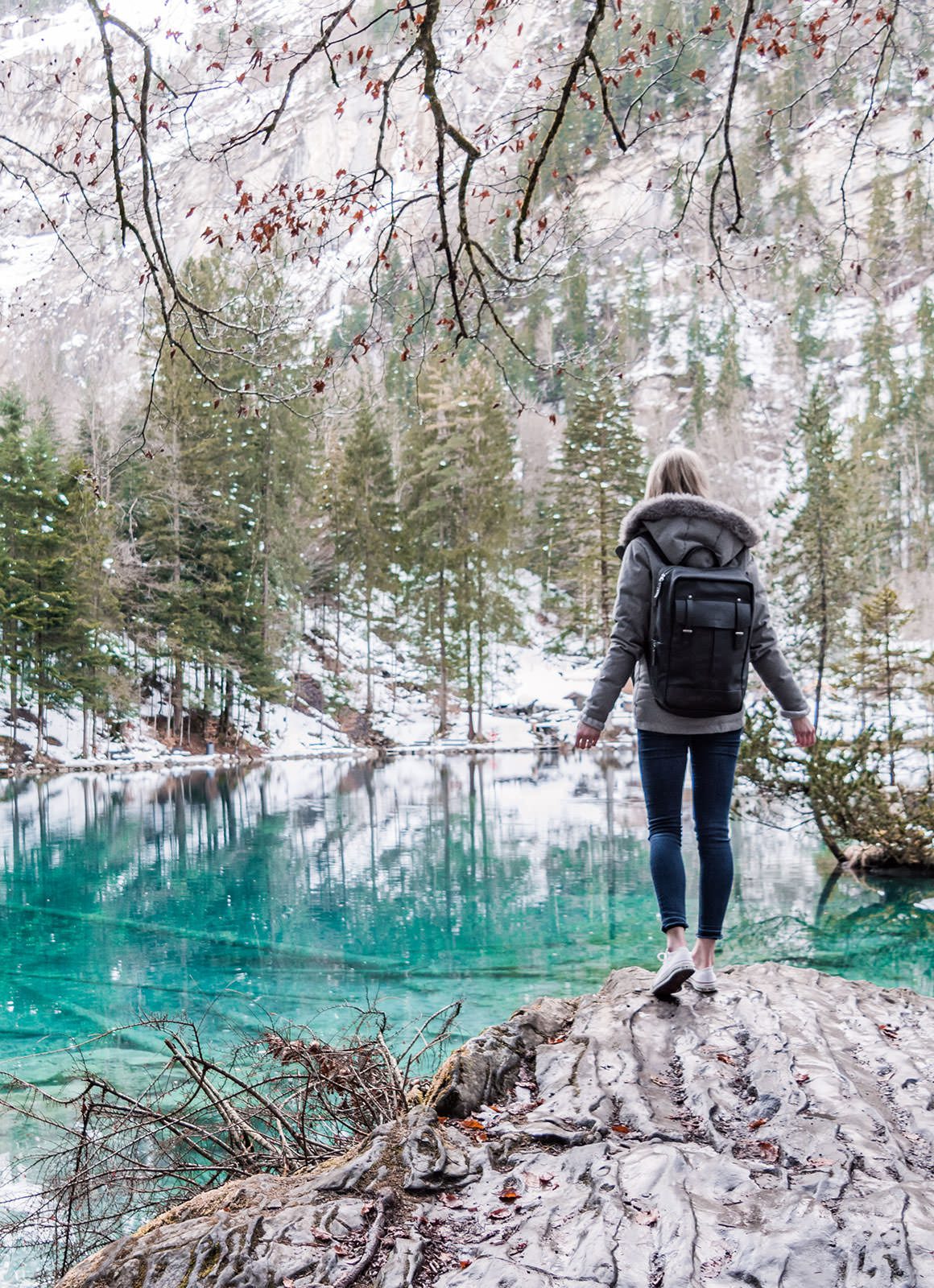 6. Going on the prettiest cherry blossom hike through Zug
One thing I didn't realise before moving to Europe was that cherry blossoms aren't just for Japan. This cherry blossom hike through Zug is at the top of my 'favourite hikes ever' list.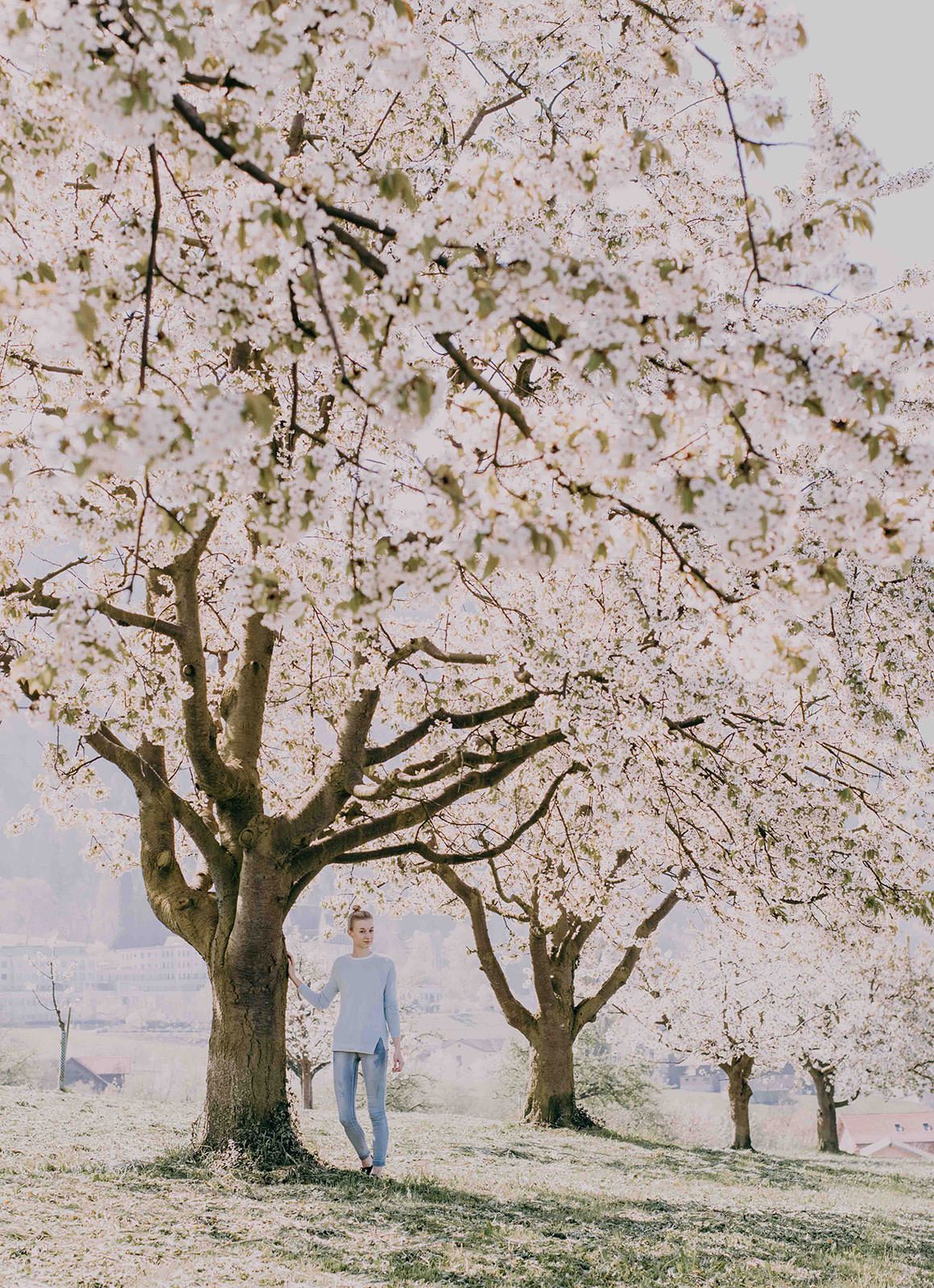 7. Wandering through the flower filled streets of Grindelwald
Pretty much the little town of my dreams. And that is all I need to say about Grindelwald. If you are in Switzerland it should be a priority on your list!
8. Looking out at the Romantic UNESCO city views from the Bern Rose Garden
The Rose Garden in Bern would have to be my favourite city lookout. Roses, UNESCO city views and the pastel hued Aare River… what's not to love?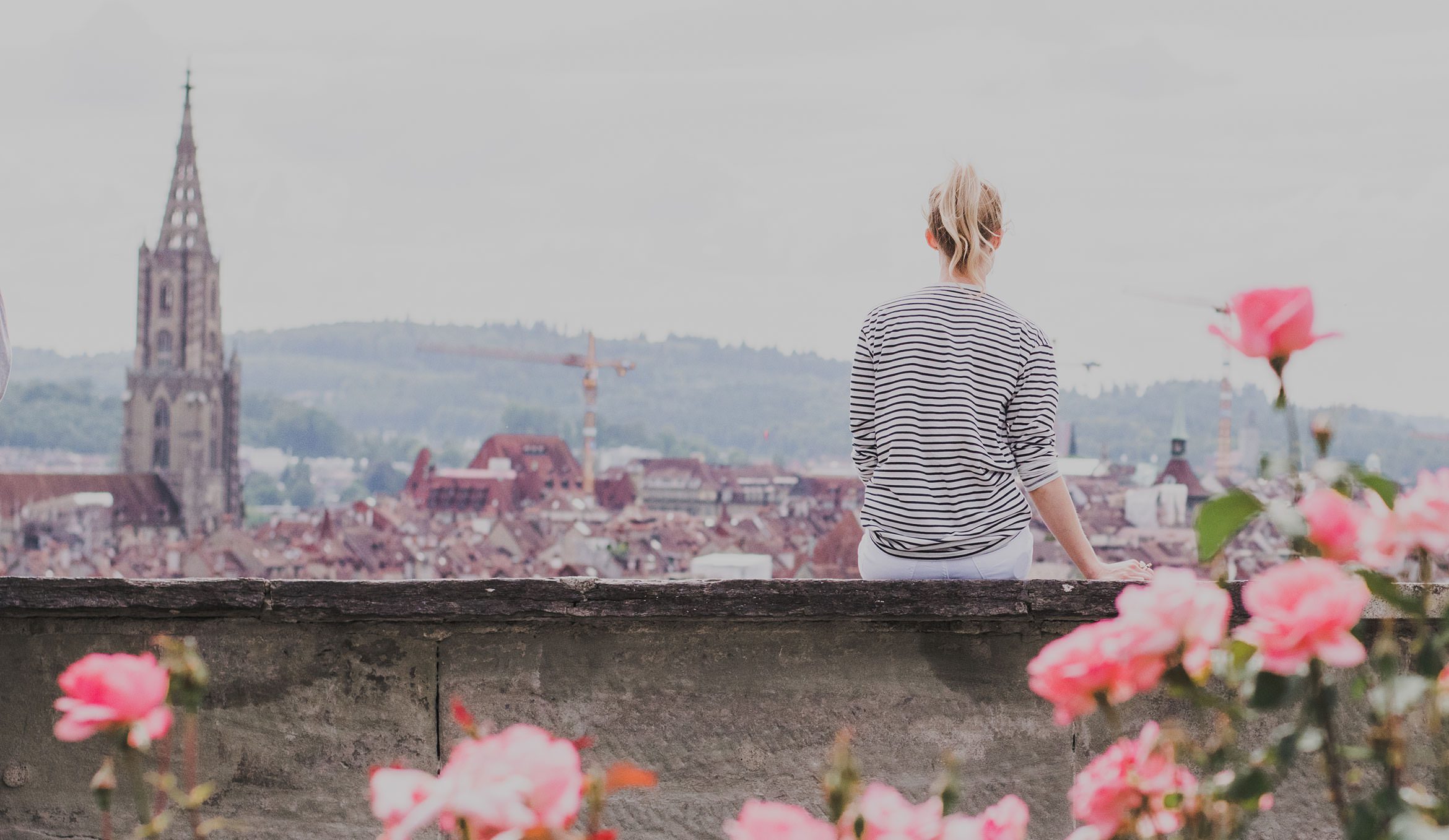 9. Feeling like Alice in Pumpkin Wonderland at Jucker Farm
So apparently pumpkins are a big thing in autumn… like a really really big thing. You eat them, decorate with them, make giant animal statues out of them. You know, all the normal pumpkin-y stuff. I'll never forget our crash course in pumpkin culture at the Jucker Farm pumpkin festival.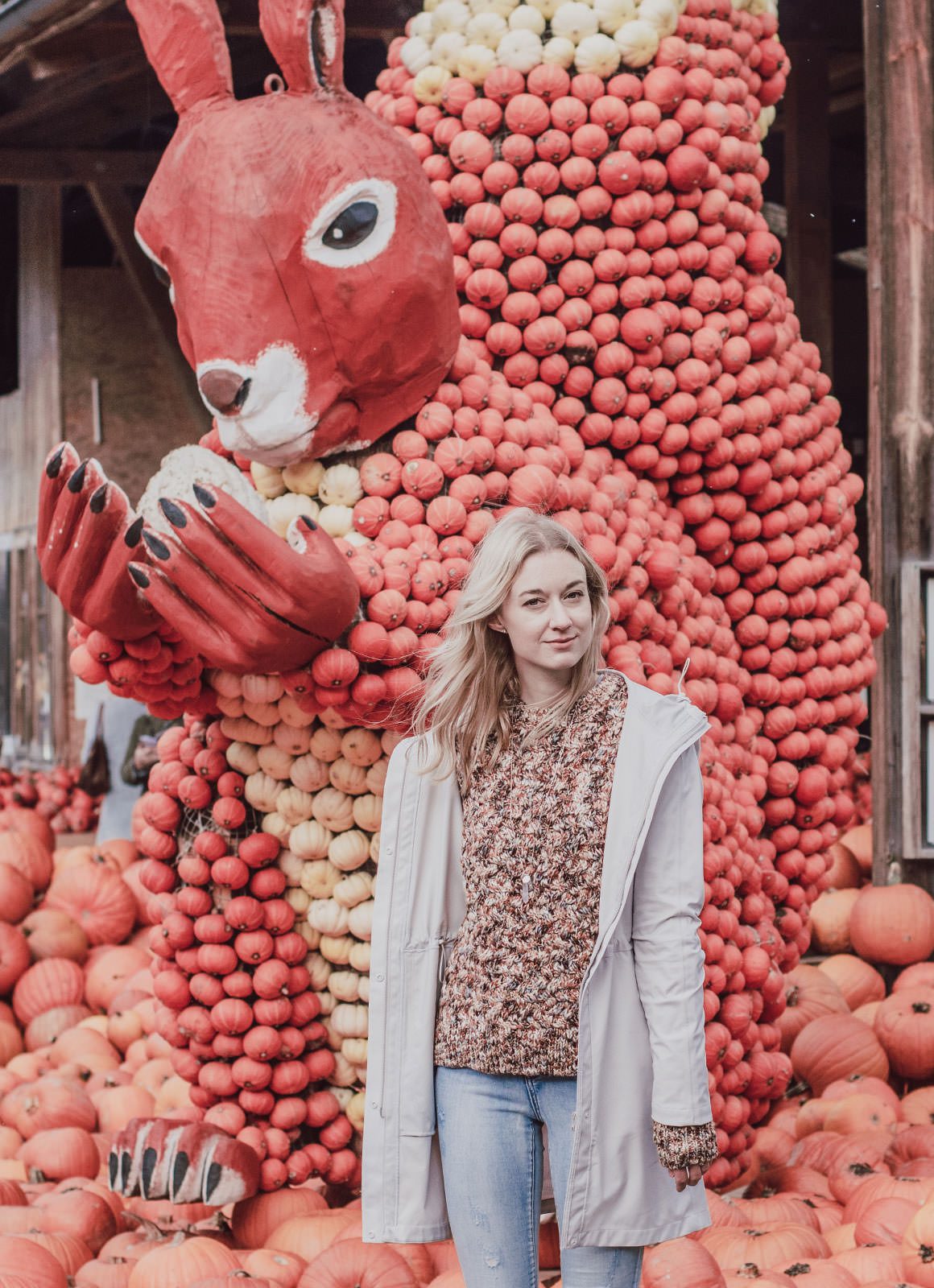 10. Watching the moon rise over Zurich from the rooftop infinity spa at B2 Boutique Hotel & Spa
I booked this little weekend getaway for Jase's birthday… ok you got me… maybe I booked it because I realllllyyyyyyyy wanted to go too. But anyway what better excuse than a birthday to spend all day soaking in toasty thermal spring water and watching the sunset and moon rise over Zurich from a rooftop infinity spa? I don't think there is one really.
Oh did I forget to mention I've teamed up with B2 Boutique Hotel & Spa so some other lucky duck can win a night away to do the same? Read on to find out how it could be YOU!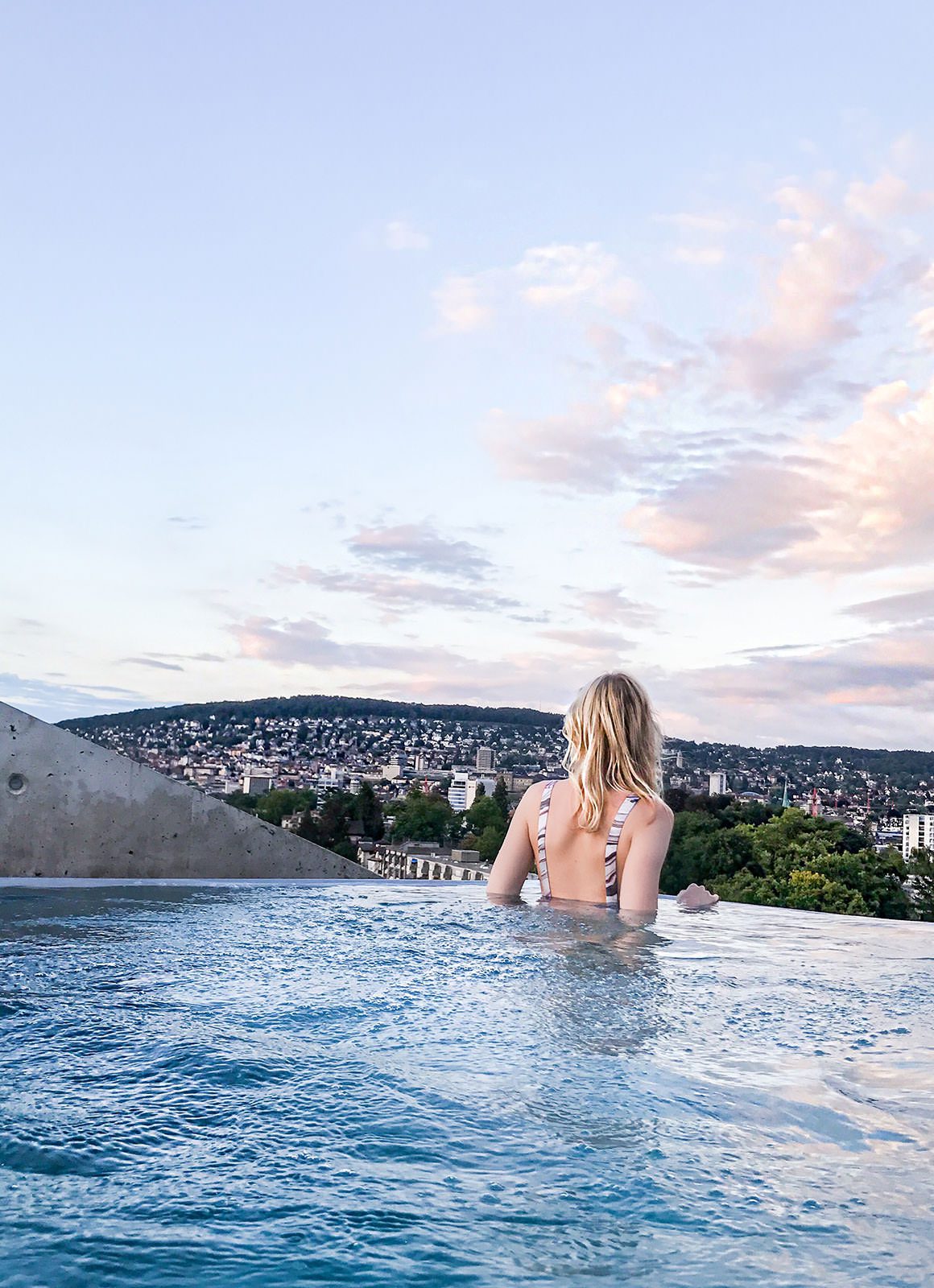 ---
Win a Winter Getaway
To add even more excitement to mark the special occasion of our first year in Switzerland I'm super excited to be partnering with one of my favourite Swiss hotels of the year, B2 Boutique Hotel & Spa in Zurich, with an incredible winter getaway giveaway.
One lucky person will win a one night stay, on a weekend, for two people at the B2 Boutique Hotel & Spa in Zurich. The stay will include free entry to the thermal baths & spa and rooftop infinity pool, with direct access by elevator from the room, a regional Swiss buffet breakfast and a mini bar full of free soft drinks.
To enter
Follow me @jayde_archives on Instagram
Follow @b2_boutique_hotel on Instagram
Tag a friend

in the comments of this post

who would also love to see beautiful views of Zurich from this stunning rooftop infinity spa
Entires are unlimited so for extra chances to win, tag a different friend in seperate comments
Wishing you all good luck!
Details
Competition closes on the 08/12/17 and winners will be announced shortly after. Open to people aged 18+. The winner must be available to redeem their prize in person in Switzerland within two years of receiving their prize voucher.
---
I'd love to hear about the highlight moments you've had in your life this year in the comments below!
If you loved this post I think you'll enjoy these too…
A Pumpkin Festival Wonderland in Switzerland / Visiting the Bern Rose Garden