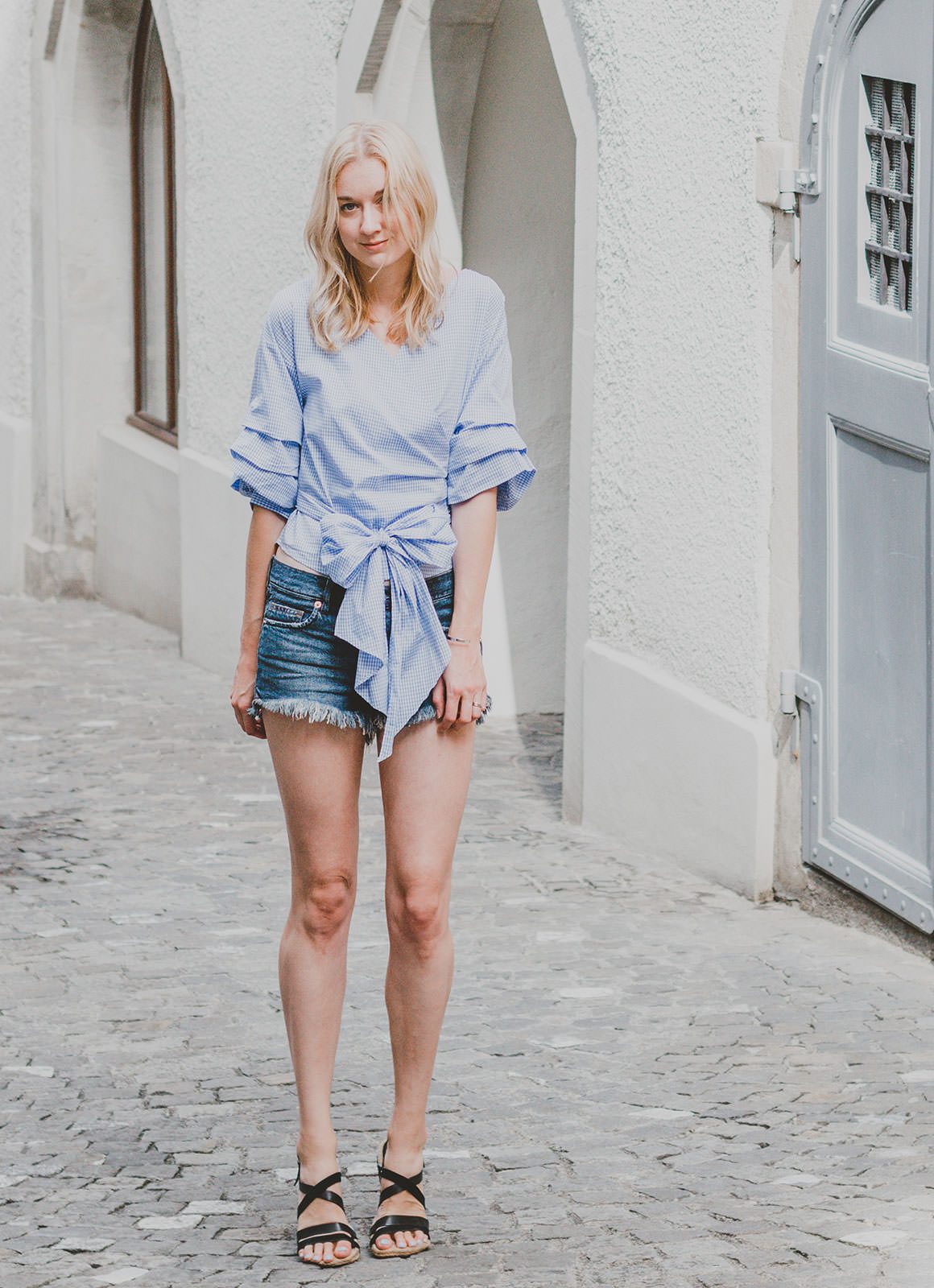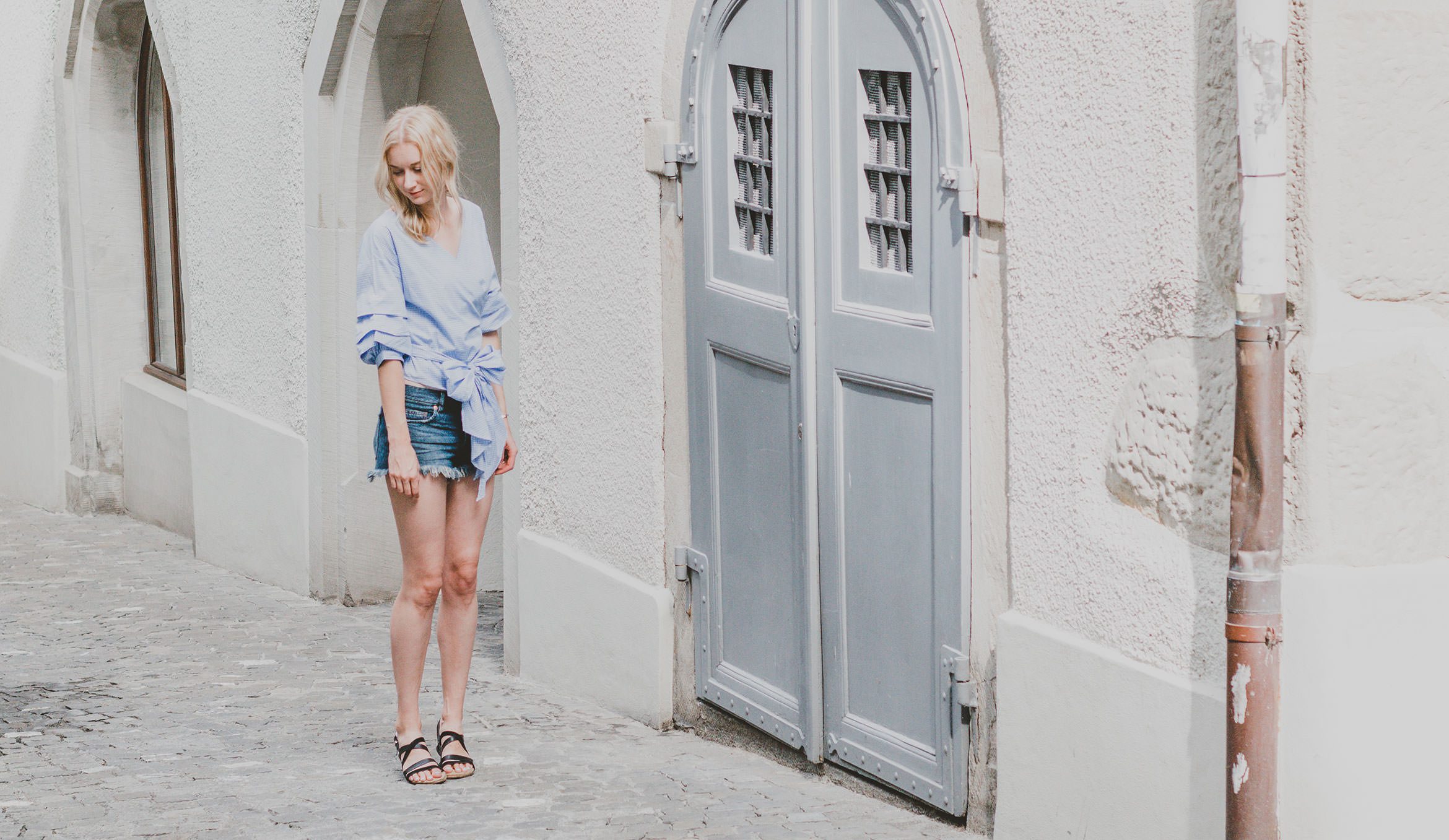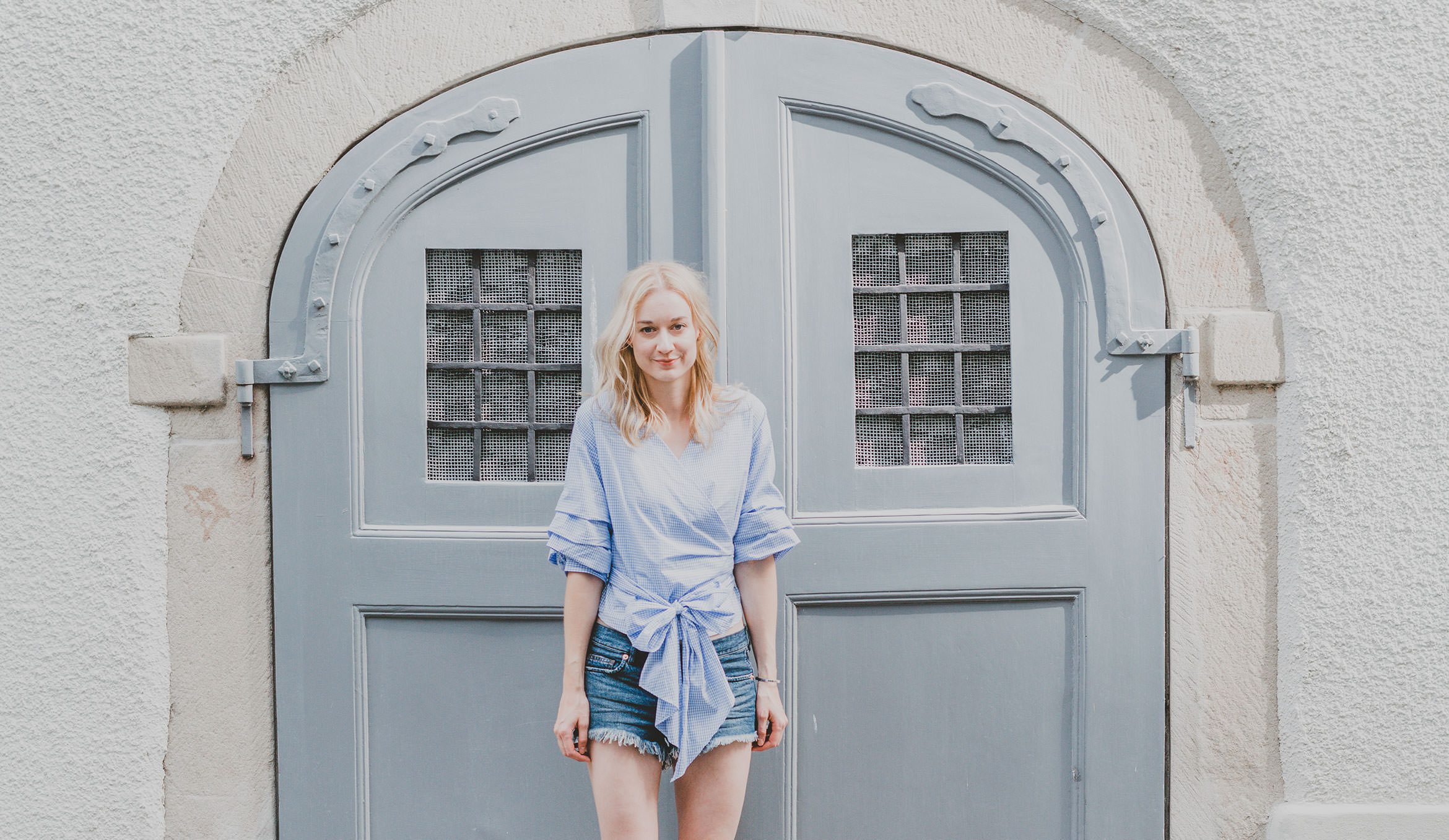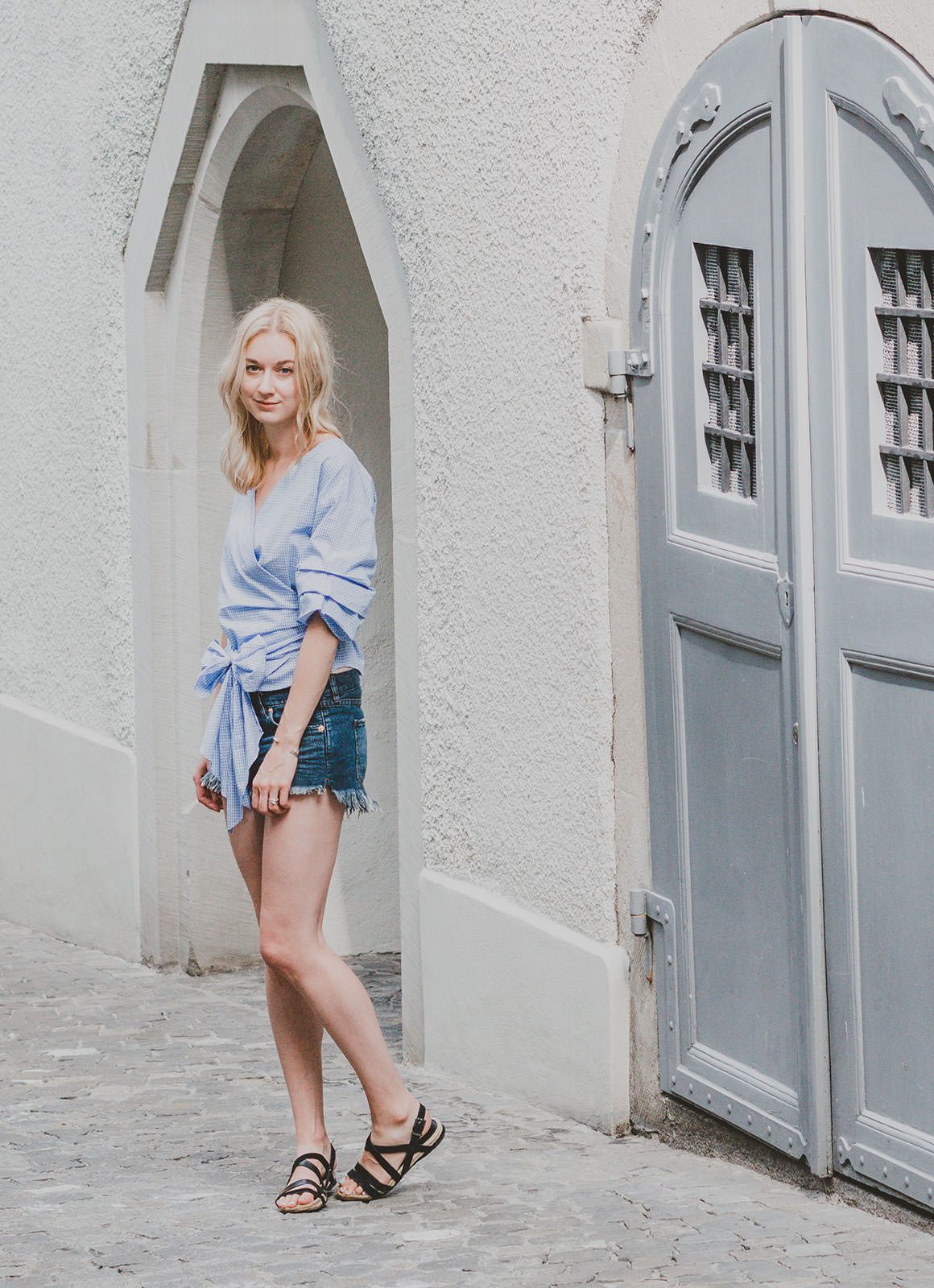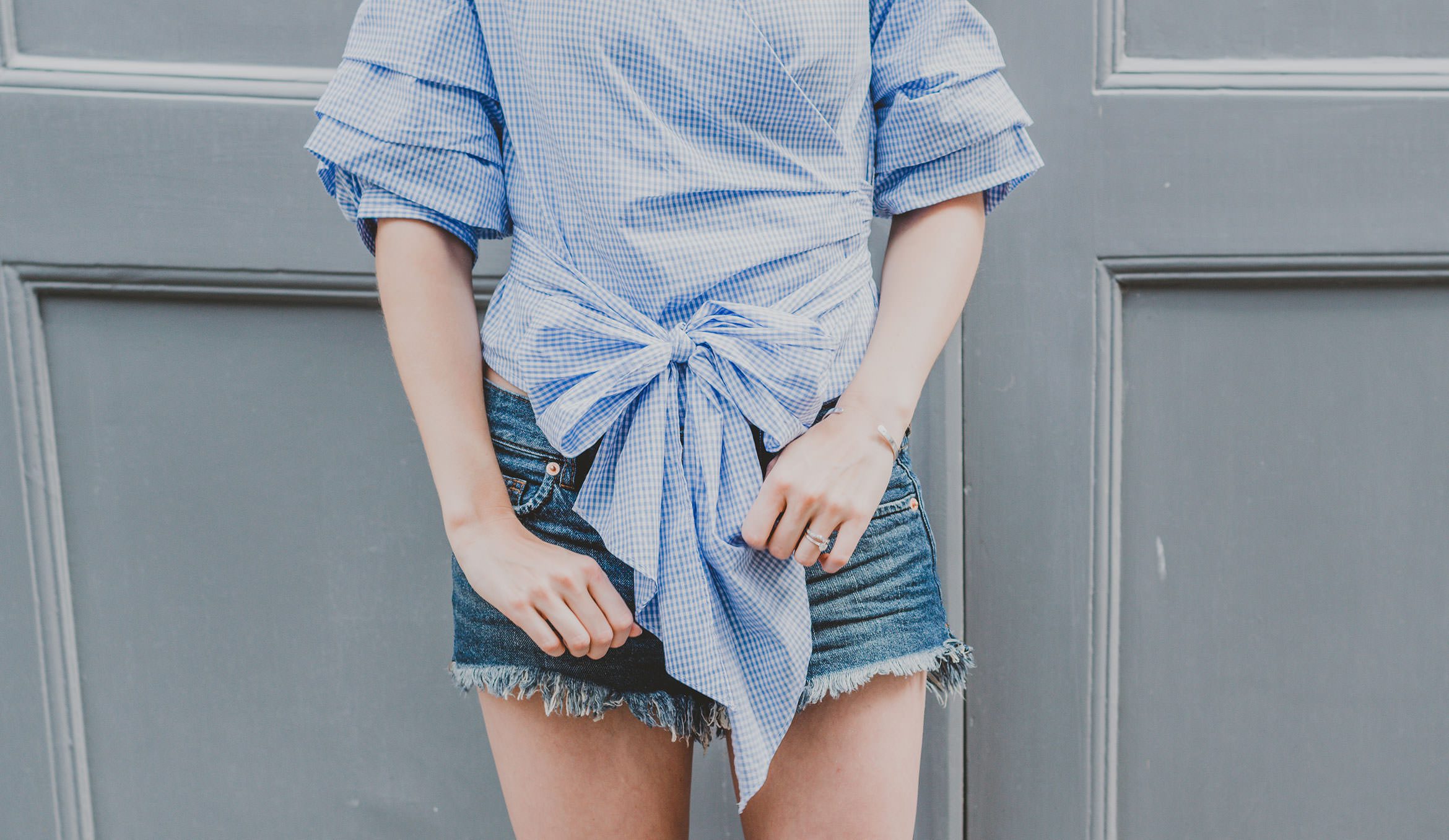 OUTFIT DETAILS
ASOS Wrap Gingham Top / Free People Cutoff Denim Shorts / Mimco Sandals (old similar here)
So summer on this side of the world is officially over… which means saying goodbye to my go-to pretty top/denim shorts combo – sad face… but coming out at the other end I can say that I'm feeling much more positive and optimistic about our new life in Switzerland – happy face.
You see when we moved from Australia, we arrived in the midst of winter. And looking back it's something I really hadn't prepared myself for mentally. There's the endless foggy days, the freezing cold, the muddy, slushy snow, getting the sniffles every time you leave the house – you get the idea. And it was so easy to get caught up in all of that. Especially because we were so unfamiliar with the country we were living in.
But as we have experienced each new season for the first time we are learning so much. We are getting ideas of what to do and where to go to make them most of the weather. We are also making new friends and feeling more like we are apart of the community around us. And so moving into our first autumn and then onto our second winter, instead of dreading all of those things that got to me last year, I'm going to focus on all the reasons that I am grateful for winter! To get me started I've put together a winter gratitude list.
20 reasons I am grateful for winter
Glu wein (warm, mulled wine) sold at market stalls
Skiing (we live just 45 minutes from the nearest ski field)
Getting above the fog on nearby mountains to say hello to the sun
Wearing pom-pom beanies and cosy scarves
Hot chocolate with marshmallows and a sneaky shot of Baileys
Indoor thermal springs and day spas (these are everywhere in Europe)
Hot soup with fresh bread for dinner
Building snow men and making snow angels
The magic of European Christmas markets
Roasted chestnuts sold at street stalls
Knowing it doesn't really matter if I forget to shave my legs every now and then (sorry not sorry Jase)
Burning candles all day long without it feeling too warm
Online shopping (so there is no need to peel off three layers in a stuffy change room, then work up a sweat putting it all back on)
Watching snowflakes falling out the window
Snuggling up on the couch with a cup of tea and a good book
Snow ball fights
Sitting in front of a fire place until my skin gets so hot it itches (I'm not the only one who does this right?)
Feeling guilt free about hibernating with Netflix for a whole weekend
Ice-skating on frozen lakes
Bed socks with grippy feet and ugg boots
Have you ever put together a gratitude list or done a gratitude journal? It's something I've really taken to lately and would like to talk about here more soon. What you start to notice happening around you when you are focusing on things that make you happy rather than things that upset you, is amazing. Make a list of 20 things you love about your life right now, then spend 5 minutes feeling grateful for all of them. Let me know how you go!
---


---
If you loved this post I think you'll enjoy these too…
5 Simple Ways to get more Headspace + find your Happy Place / Lavender, Lace + the Little Things in Life