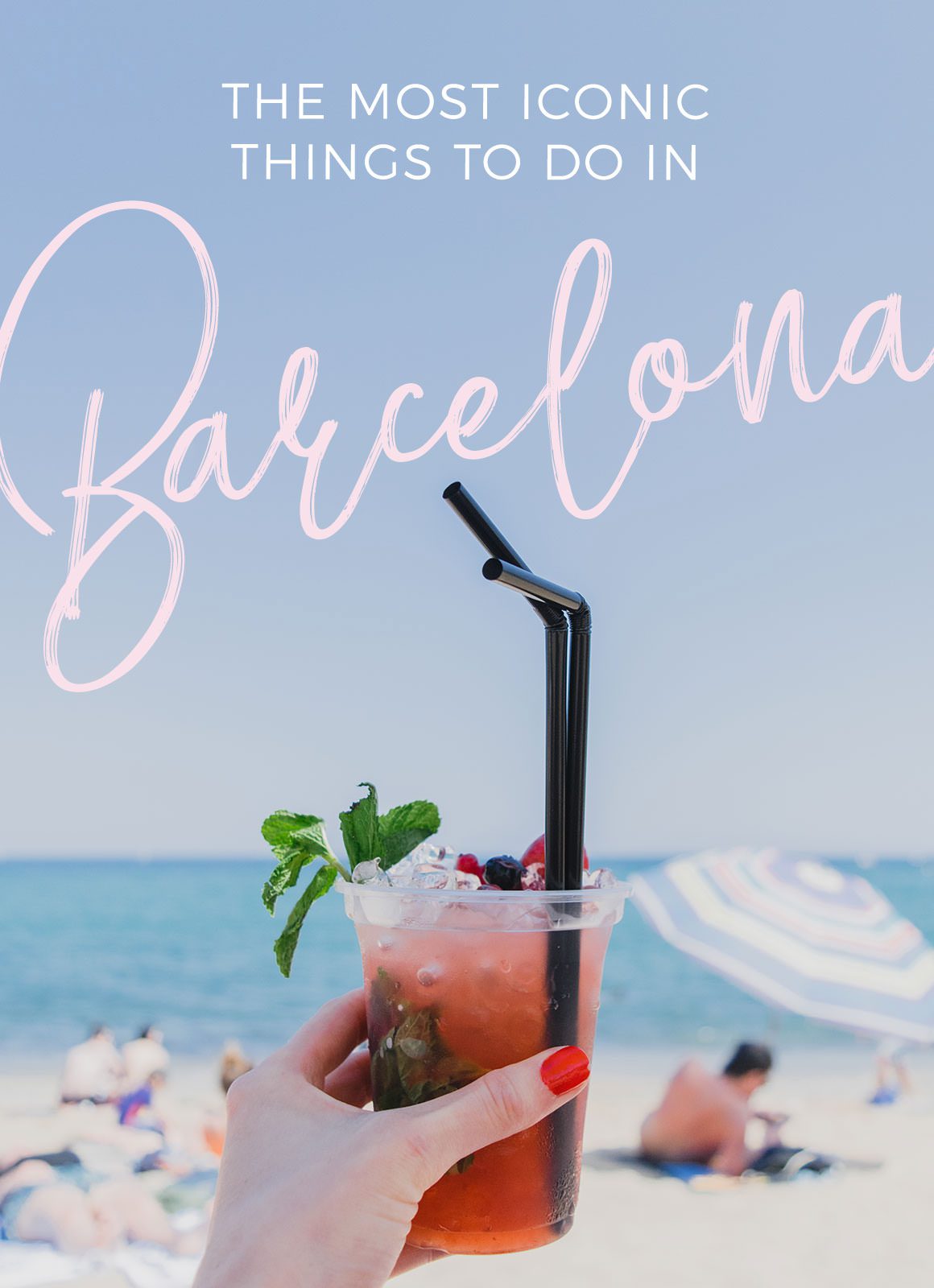 ---
It seems that there is a common trend for people to either love or hate Barcelona. So, when we were planning our trip we really had no idea what to expect. And because we only had two days to explore the city before our drive (read all about our dreamy road trip here) to Madrid (read about our relaxed Madrid itinerary here), I thought it would be best to keep it simple and stick to the most iconic sites.
We aren't big fans of rushing from place to place just so we can tick them off the list. Preferring an easy going itinerary, taking our time and enjoying the things we do see. If you feel the same and only have a couple of days for your trip, I've put together a list of six of my favourite iconic things to do in Barcelona. These spots will give you the perfect taste of the city in a short amount time.
For this trip Jason and I were lucky enough to have an extra travel buddy with us – our gorgeous friend and fellow Aussie Sara Nicole.
1. Find your favourite view of La Sagrada Familia
If you haven't heard of architect Antonio Gaudi yet you'll know all about him by the time you leave Barcelona. His unique, quirky style was heavily influenced by crafts such as ceramics and stained glass, and seven of his works are now UNESCO World Heritage Sites. Most of his buildings are in Barcelona, and La Sagrada Familia has become known as his masterpiece. With less than a quarter of the project complete when Gaudi passed away in 1926 the cathedral is still under construction with an expected completion date of 2026. In fact, the constant presence of cranes around the cathedral has actually become an iconic feature!
I know cathedrals can get a little repetitive when you are traveling but this one really is so unique. And the closer you look the more things you notice – like the nativity façade with it's giant green Christmas tree covered in doves. We enjoyed seeing the cathedral and all it's quirky details from a few different viewpoints around the building. But because we only had two days in Barcelona we decided not to go inside as there was quite a large line up. If you want to go inside without wasting time in lines I would recommend buying your tickets in advance here.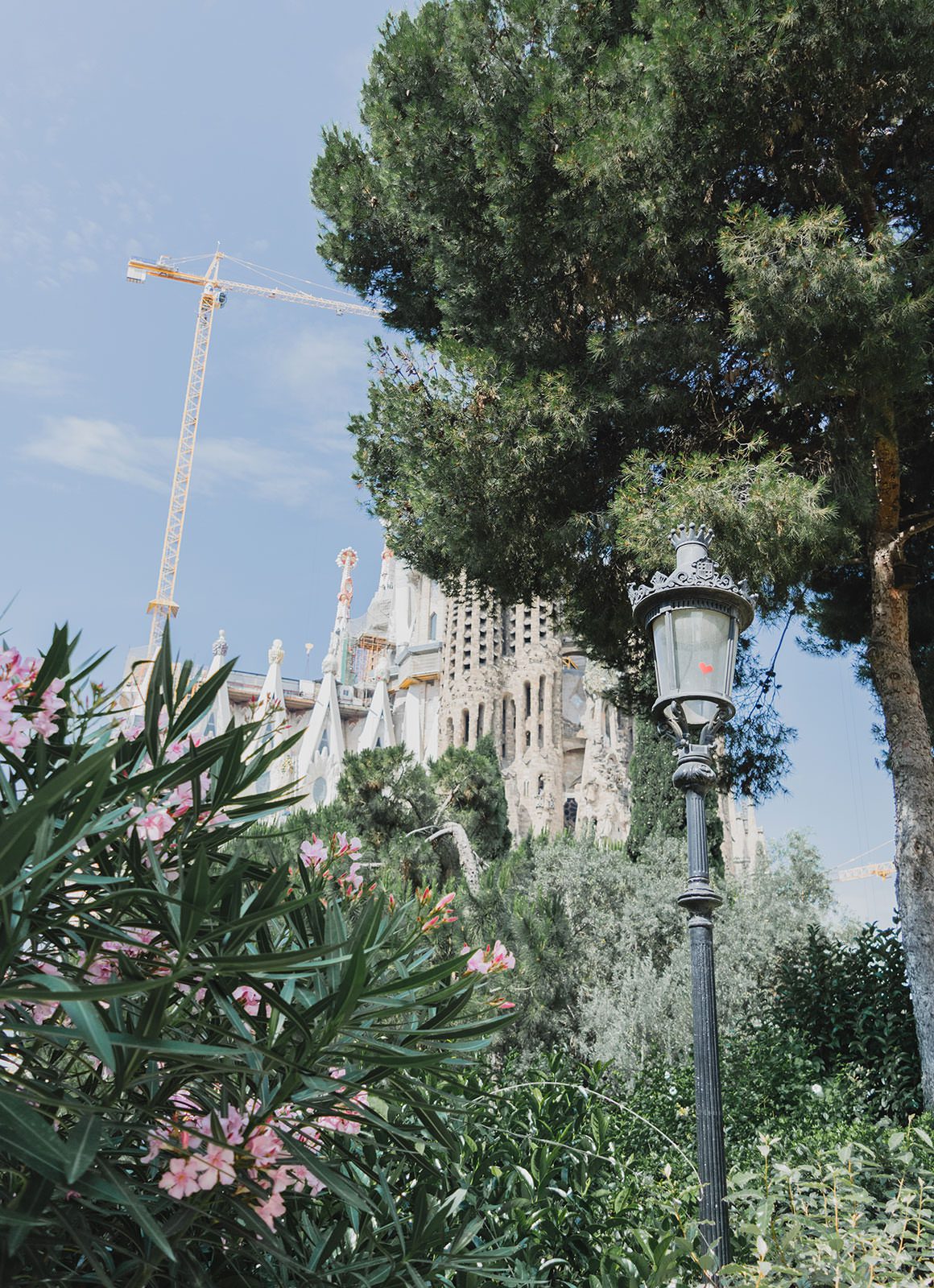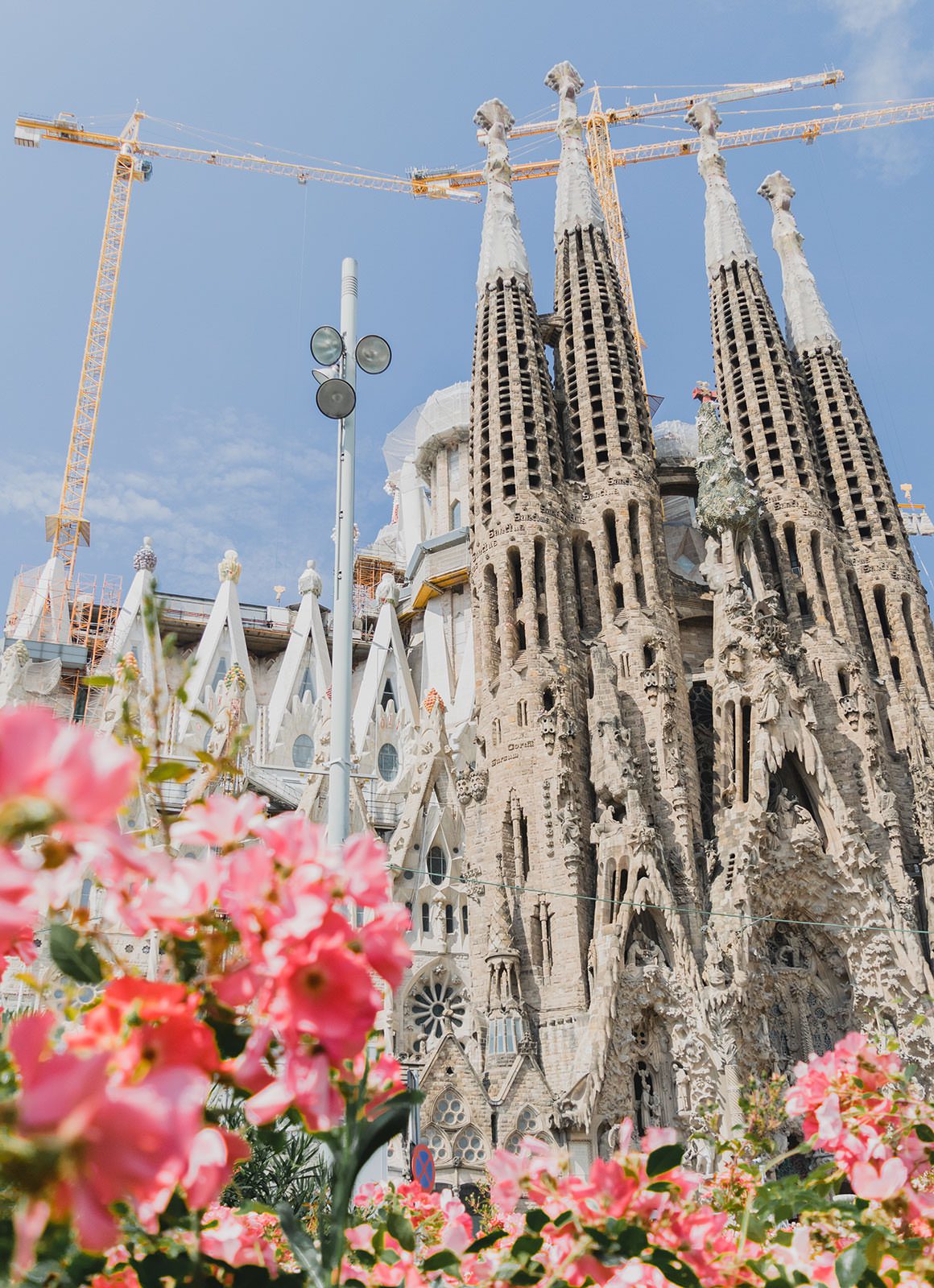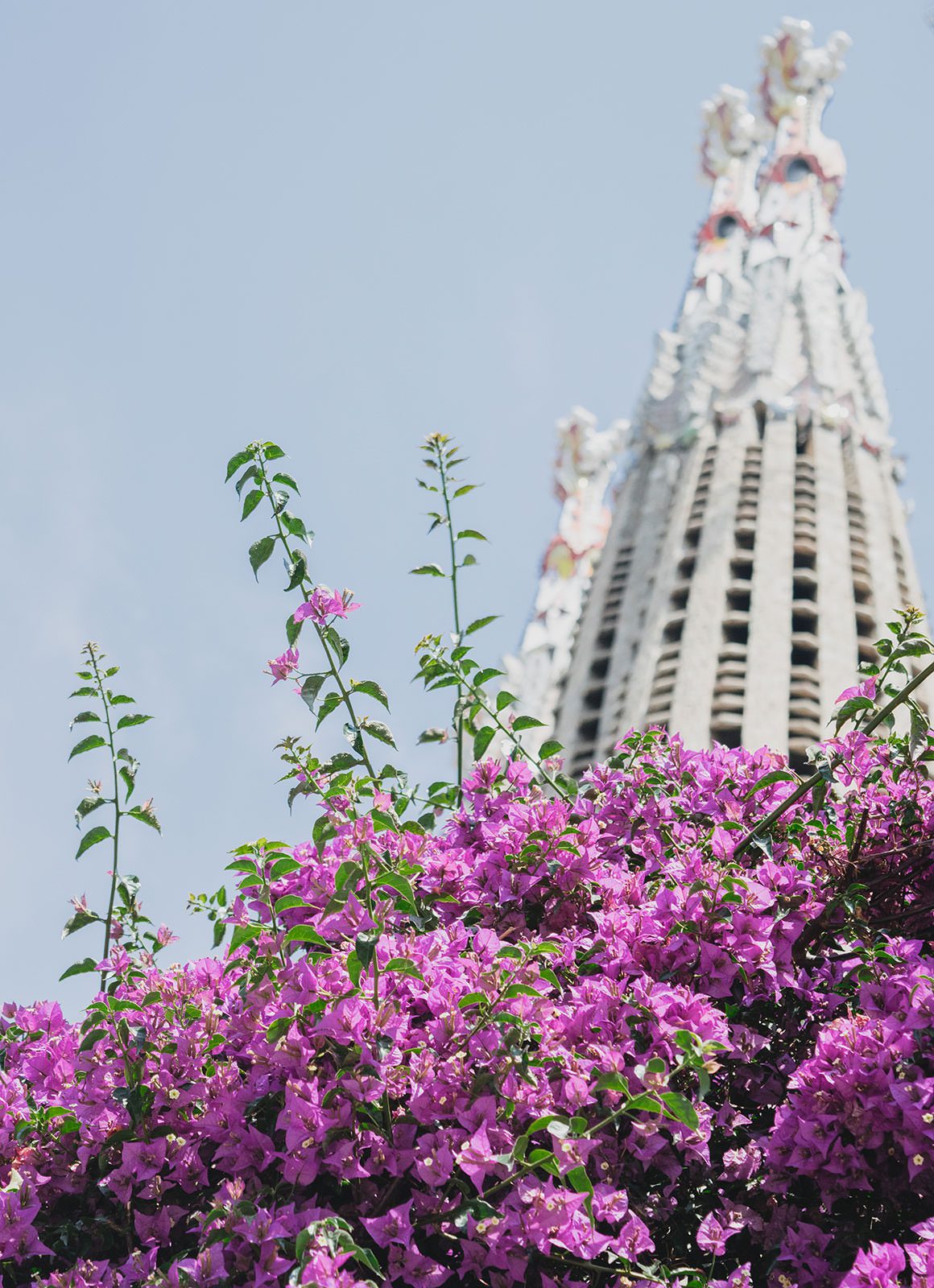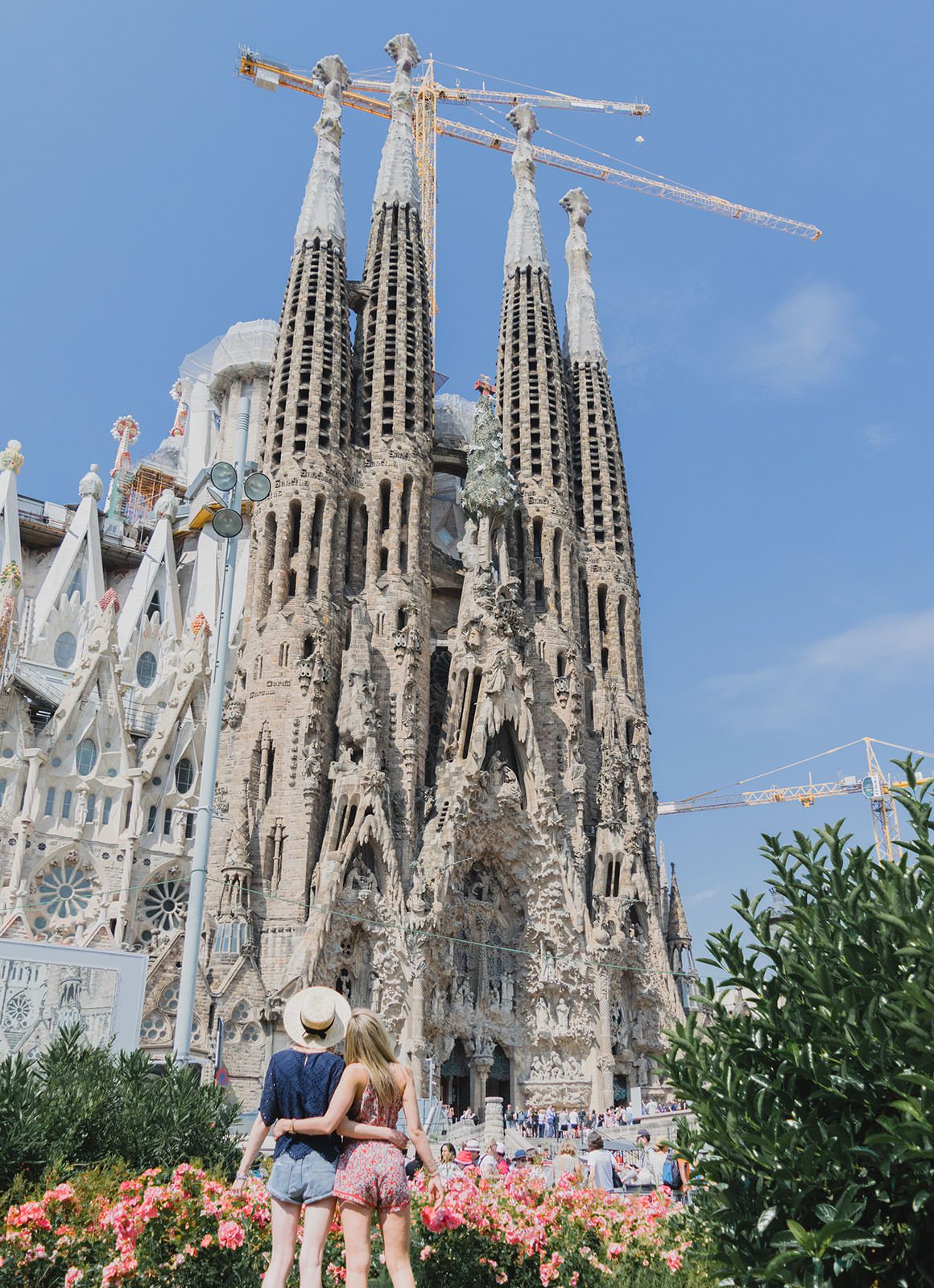 2. Step into another world at Casa Batlo
This is another Gaudi building that we chose to look at from the outside only. In hindsight though I wish we'd gone inside this one! Located in the center of Barcelona, in 1904 the prestigious Batlo family commissioned Gaudi to renovate the house to help draw attention to themselves. With it's rainbow mosaic façade, a roof that looks like a dragons spine and flowing sculpted stone work it definitely gets your attention! Inside is only said to get even crazier. Pre-book tickets to go inside here and you can avoid any line ups.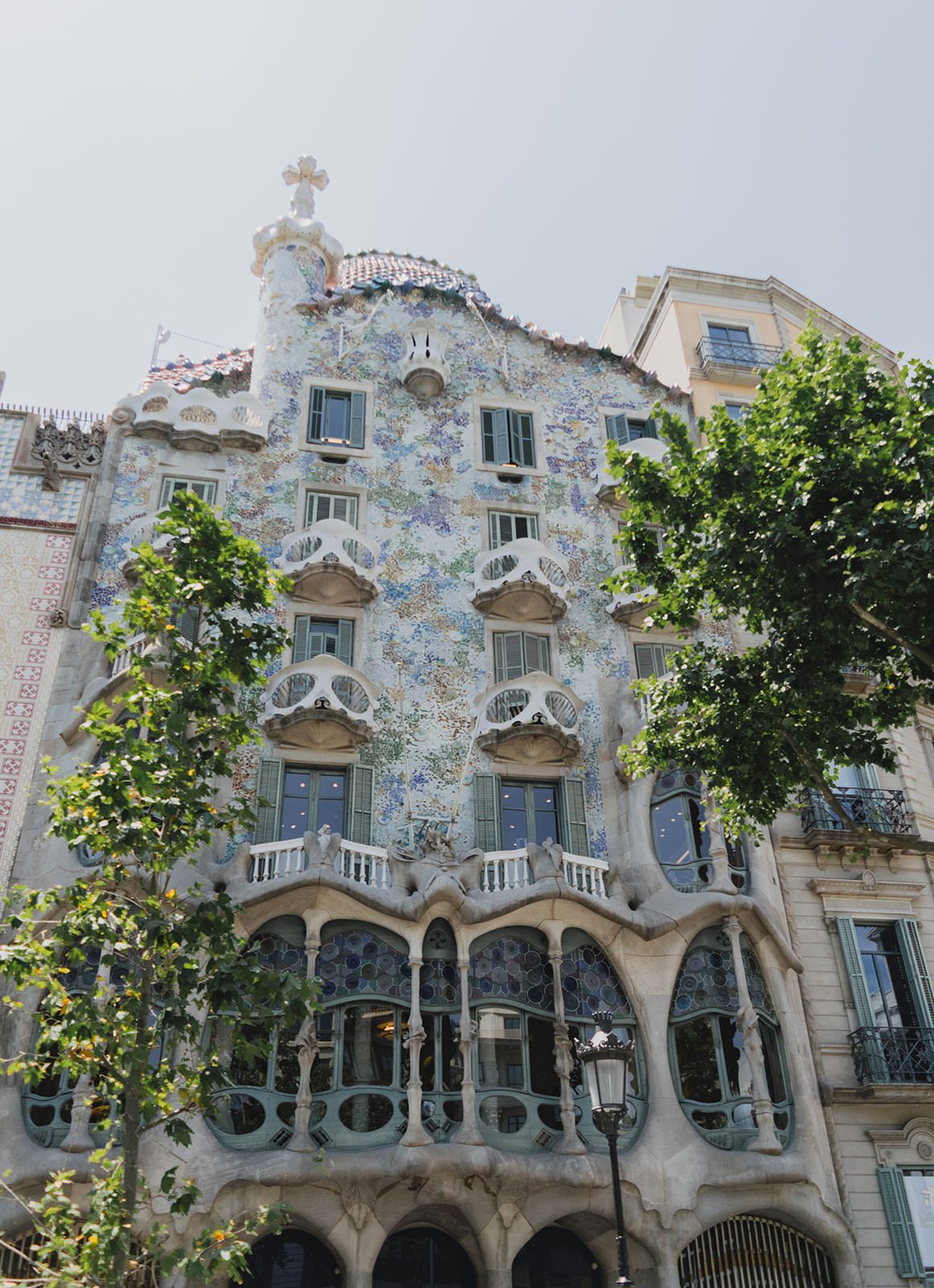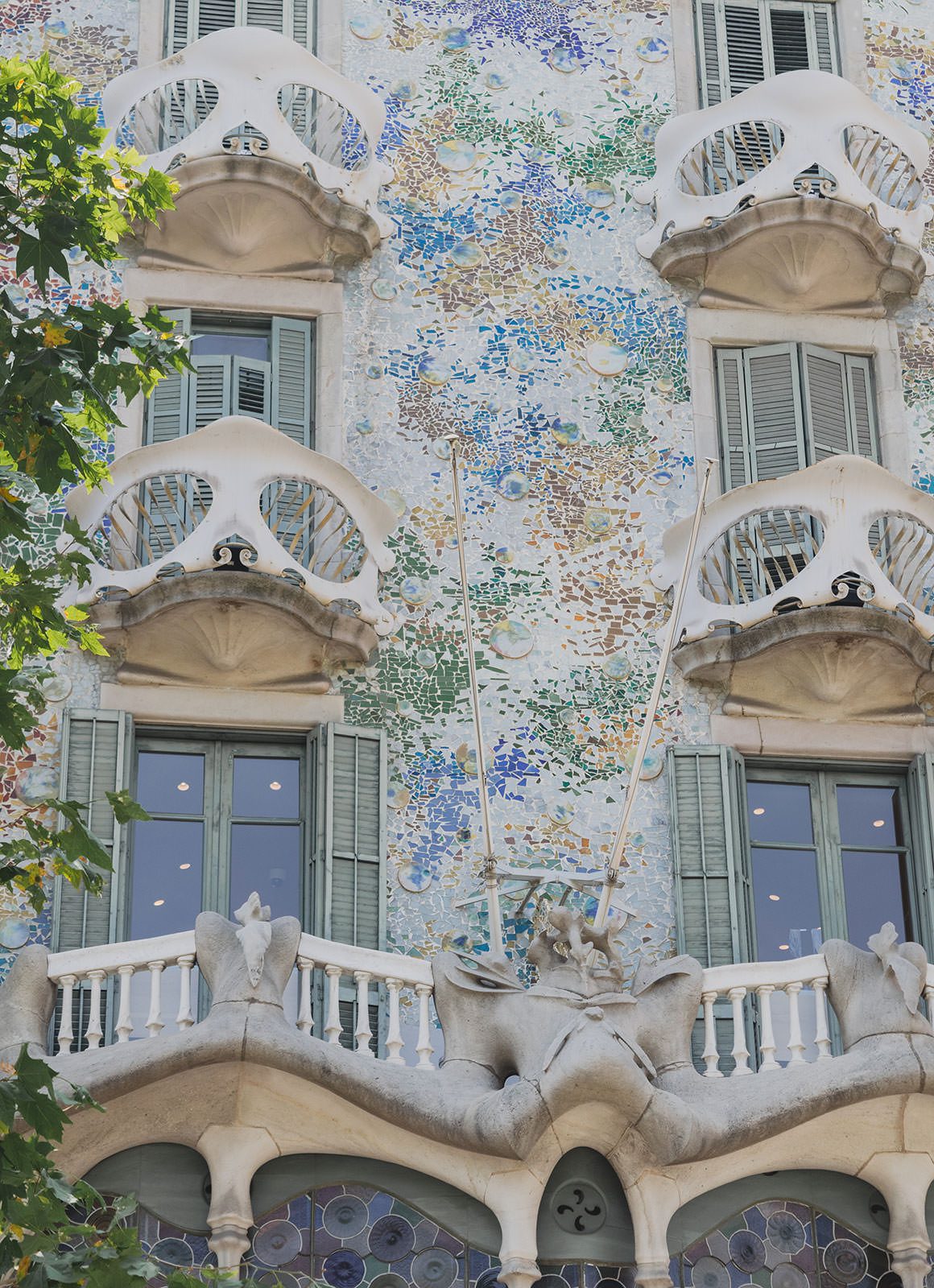 3. Eat your Heart out at Mcercado de la Boqueria Food Markets
Dating all the way back to 1217 the indoor Boqueria Food Markets are a treat for the senses. Time your visit for lunch and wander around tasting whatever takes your fancy. There's everything from brightly coloured fresh juices, traditional tapas dishes, crepes, paella, strawberries covered in chocolate, Spanish ham… I could go on forever but I don't want to make you too hungry.
Speaking of Spanish ham, it's a local specialty that is worth trying (unless you are vegetarian of course). The most premium type is called 'jamón ibérico de bellota'. It is traditionally made from black Iberian pigs, which roam free in oak forests and mostly eat acorns. This gives the ham it's unique flavour. Look out for it being served in paper cones with cheese and breadsticks at Boqueria.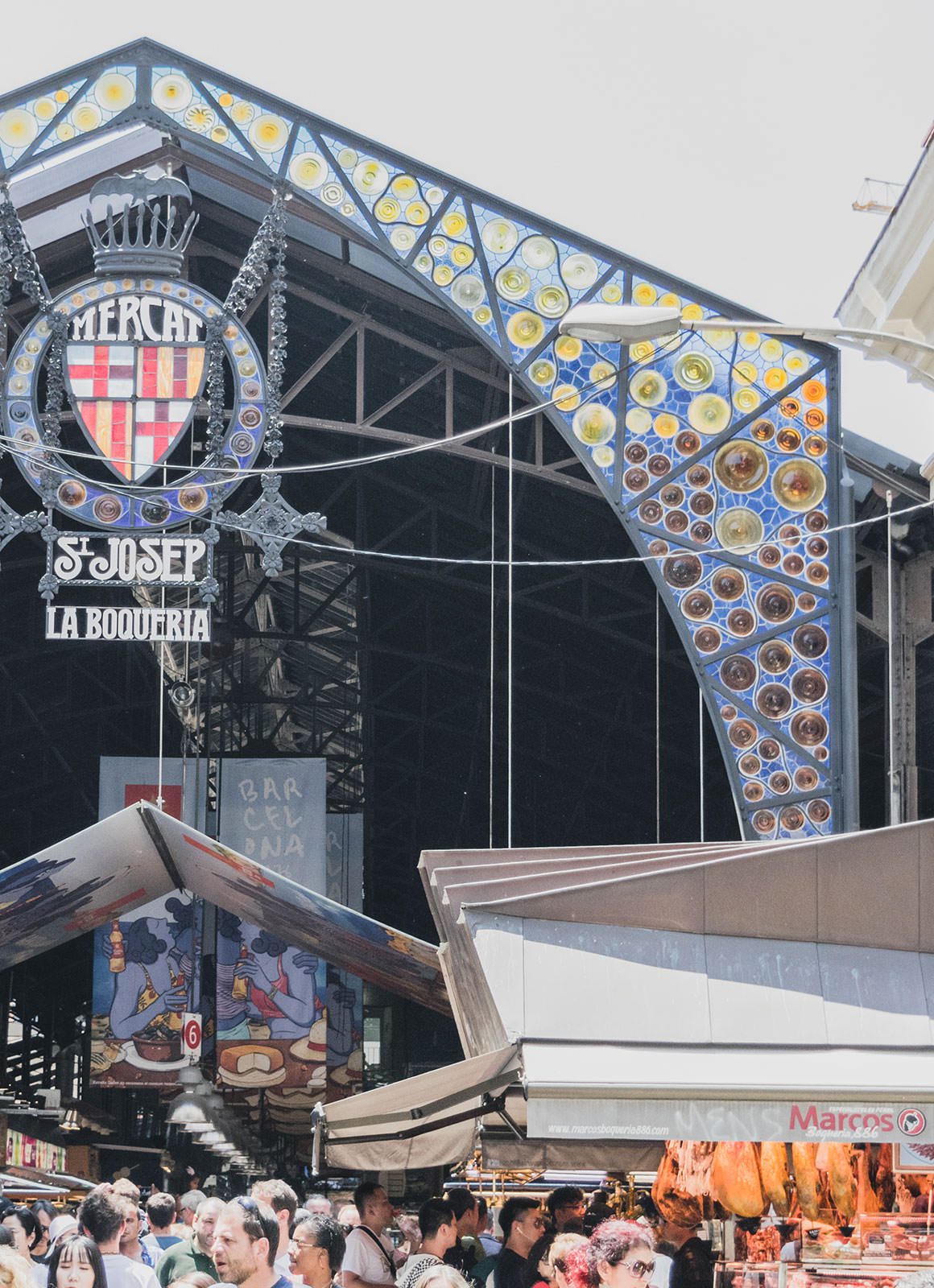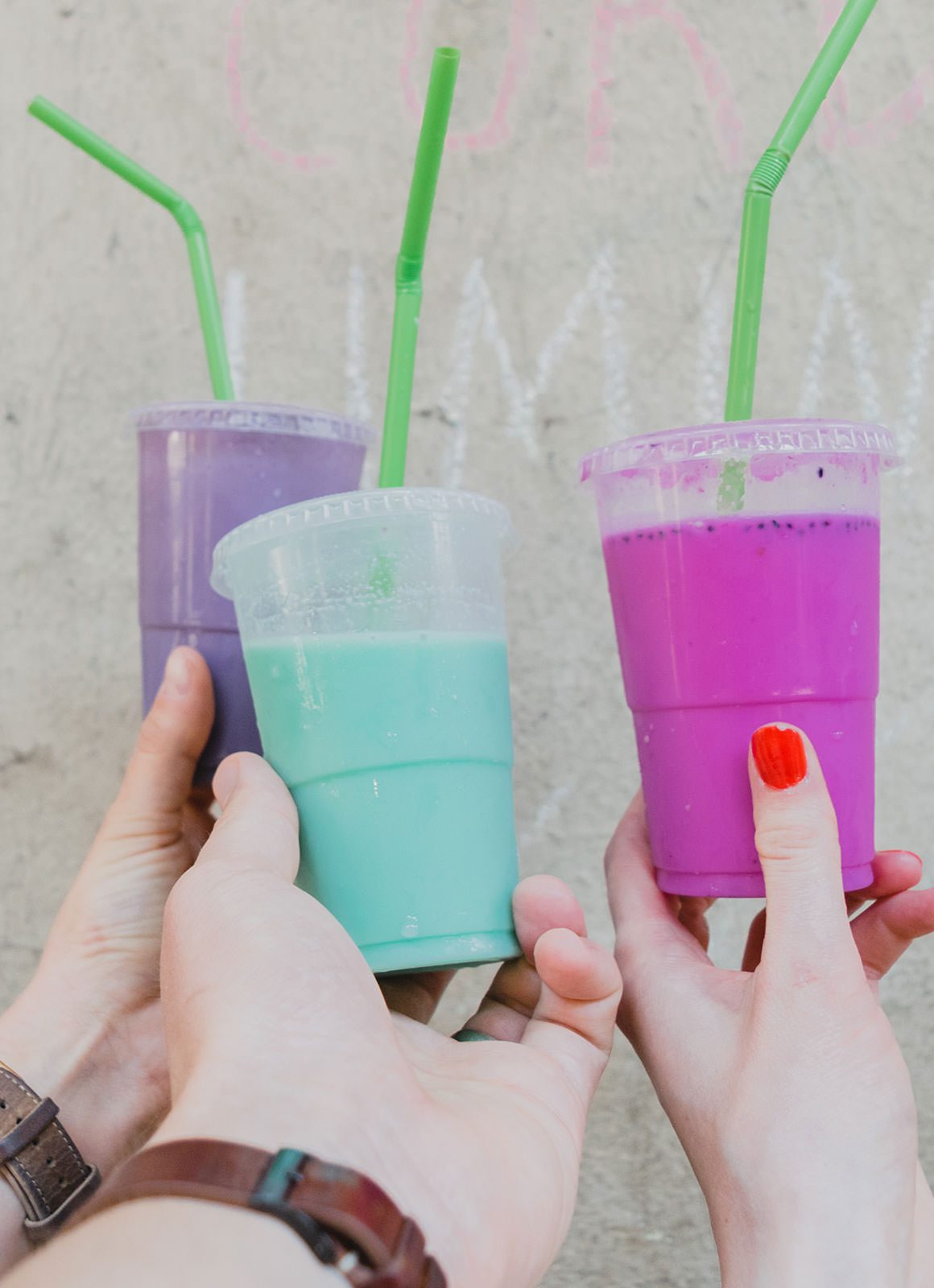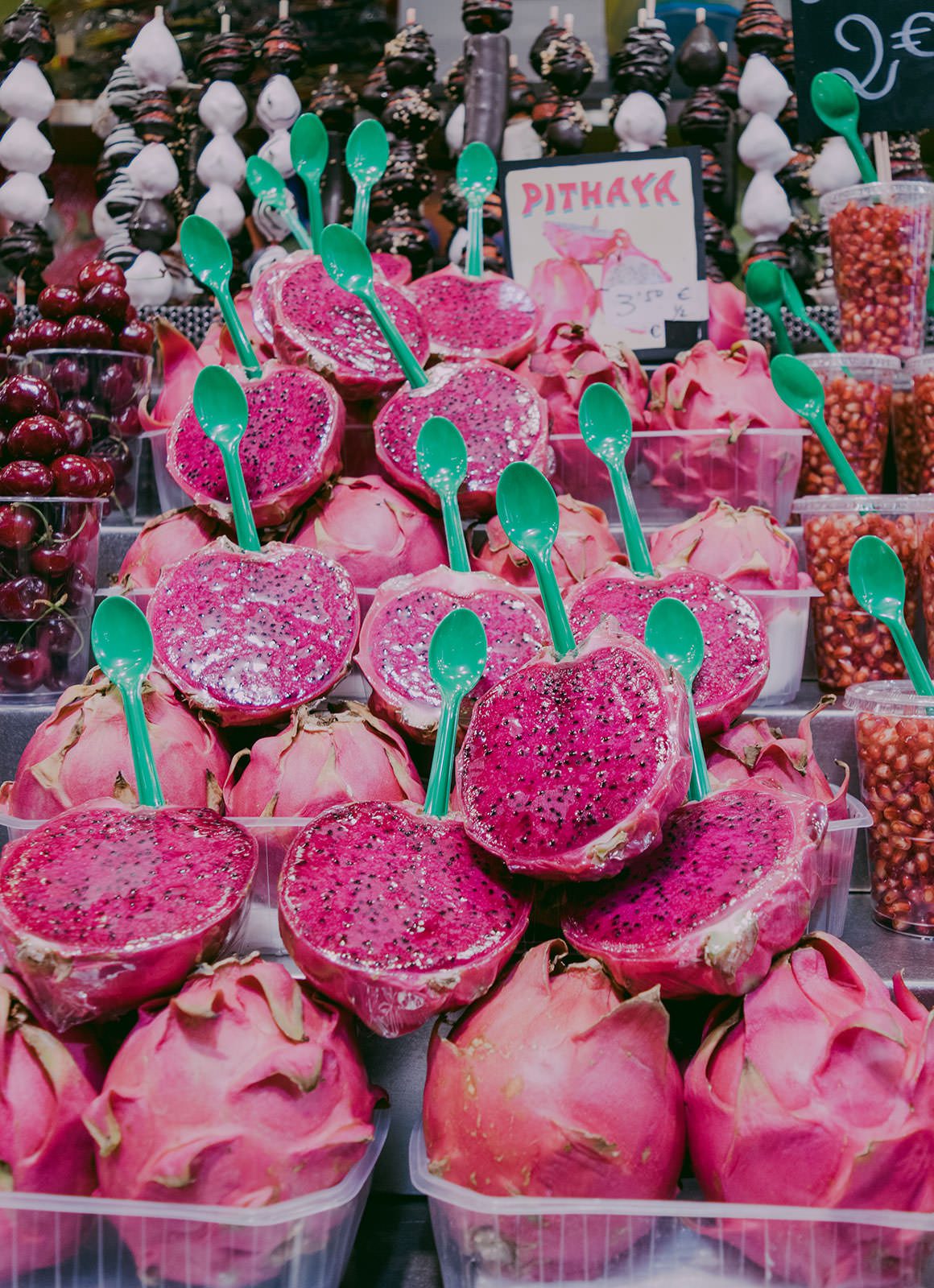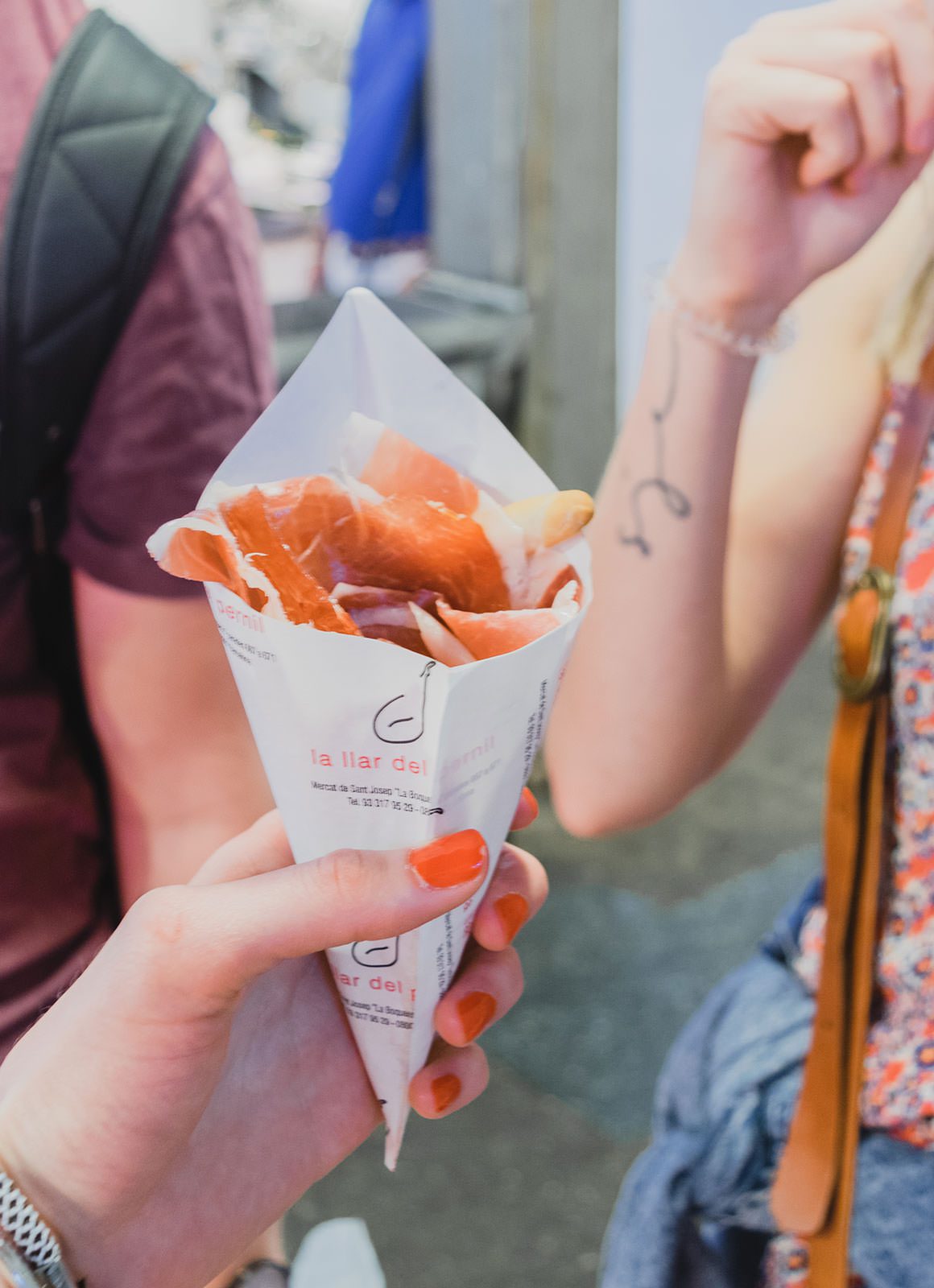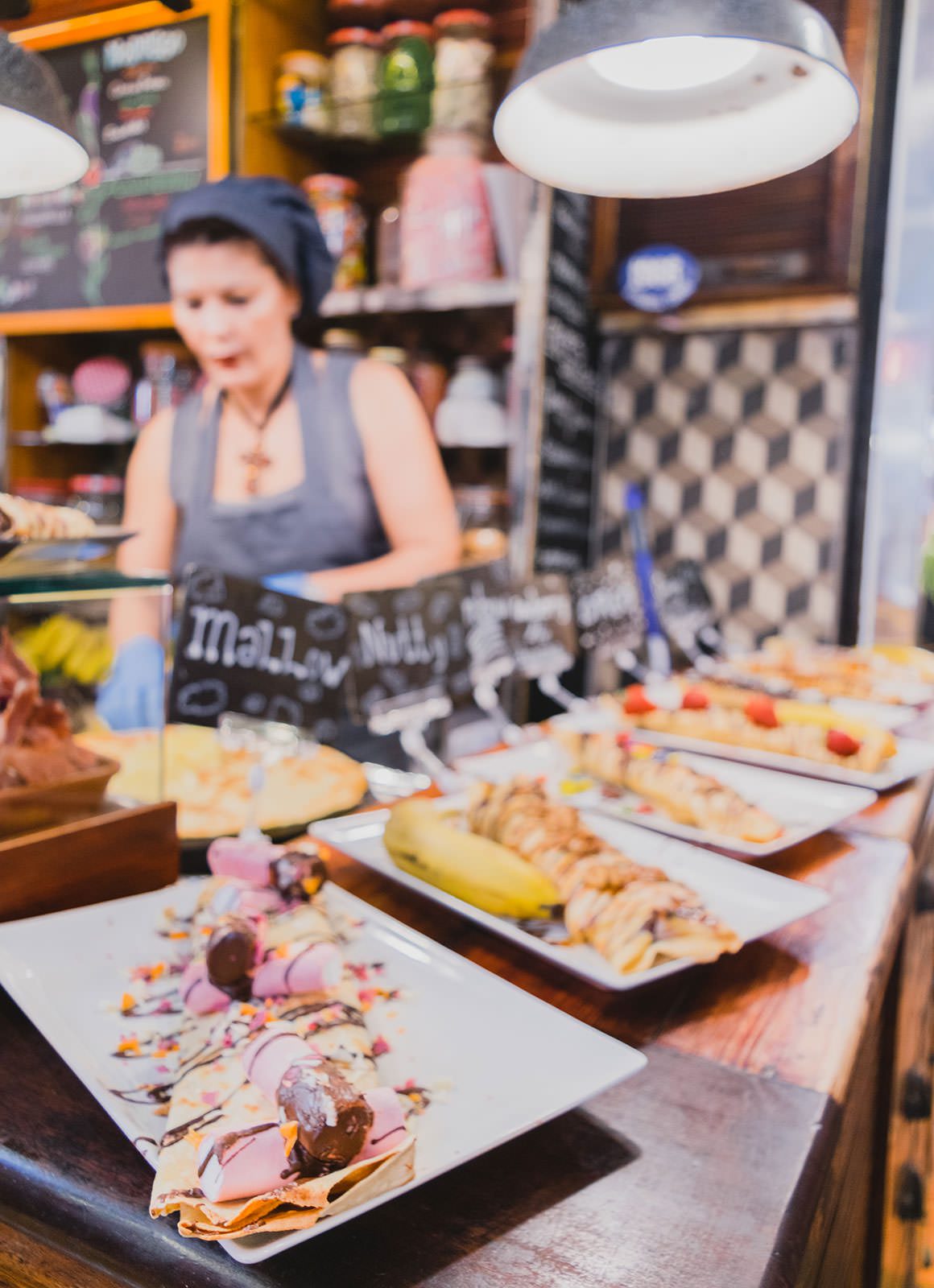 4. Wander the streets of the Gothic Quarter
In the center of the old town of Barcelona the Gothic Quarter is made up of cute little, pedestrian-only laneways to get lost in. Soak up some sunshine in the Plaça del Rei (King's Square), discover a bar, café or colourful graffiti in one of the many alleys and marvel at the famous Neogothic-style bridge over Carrer del Bisbe (Bishop's Street). Perfect for a relaxed afternoon of wandering.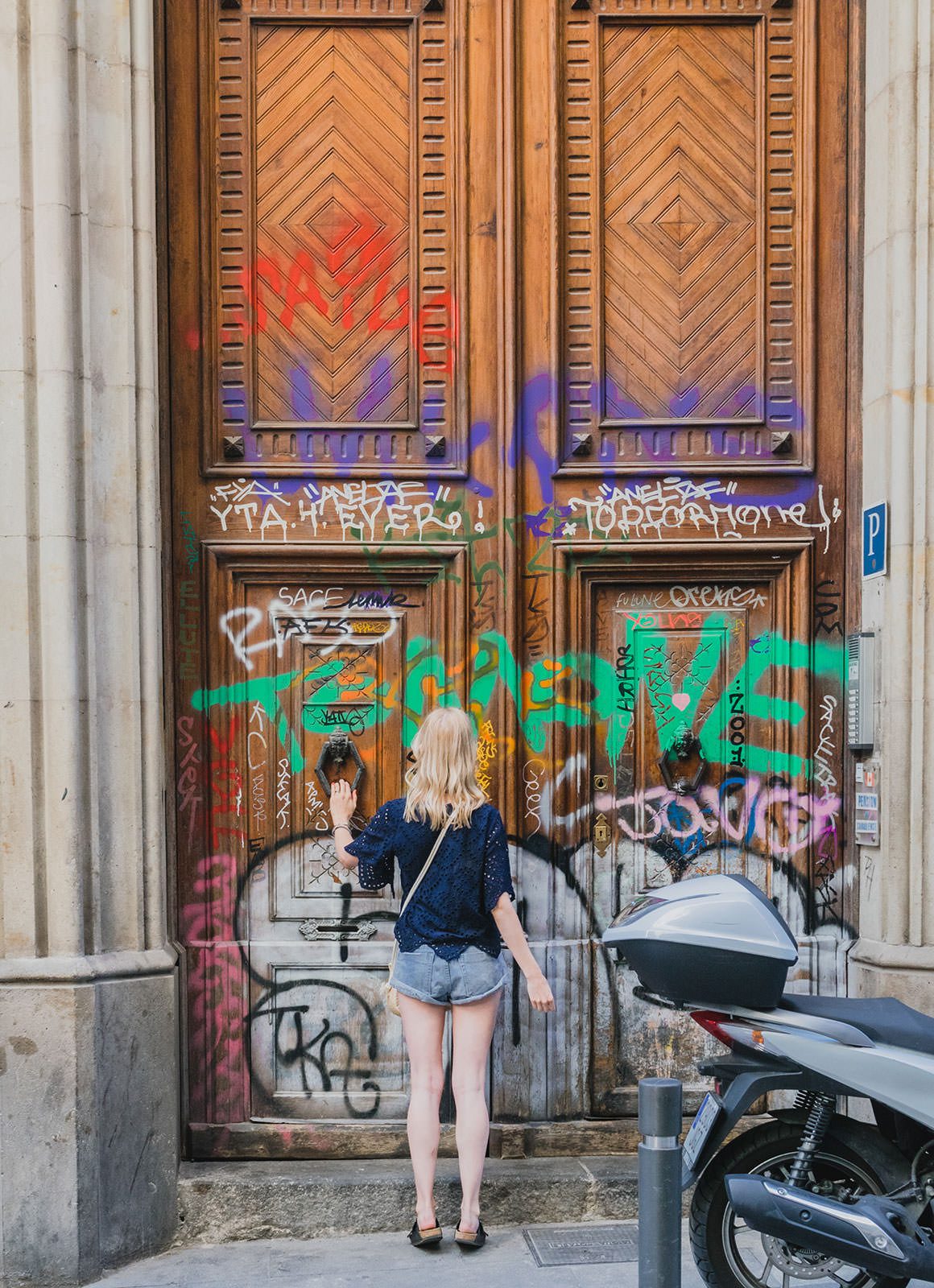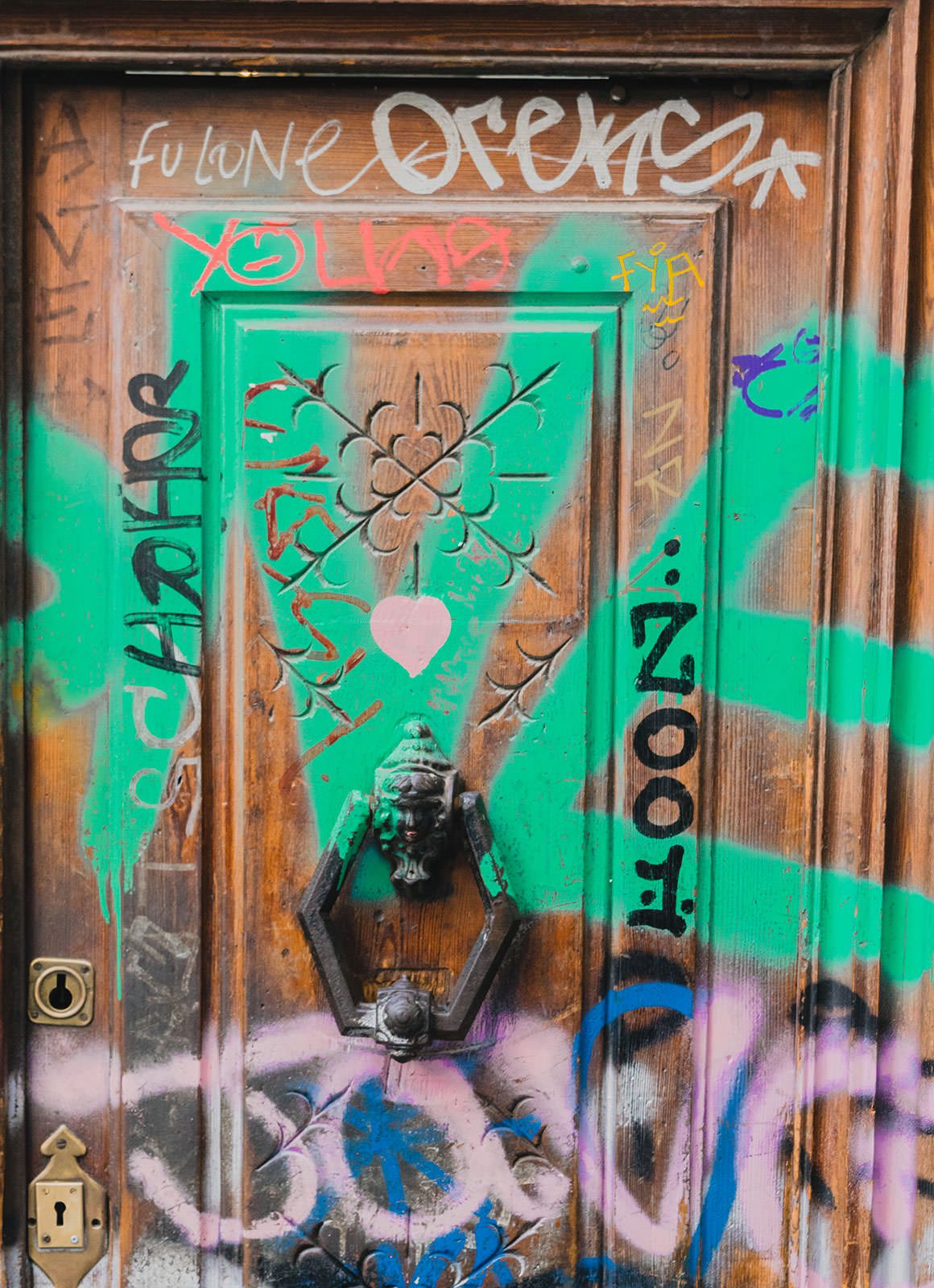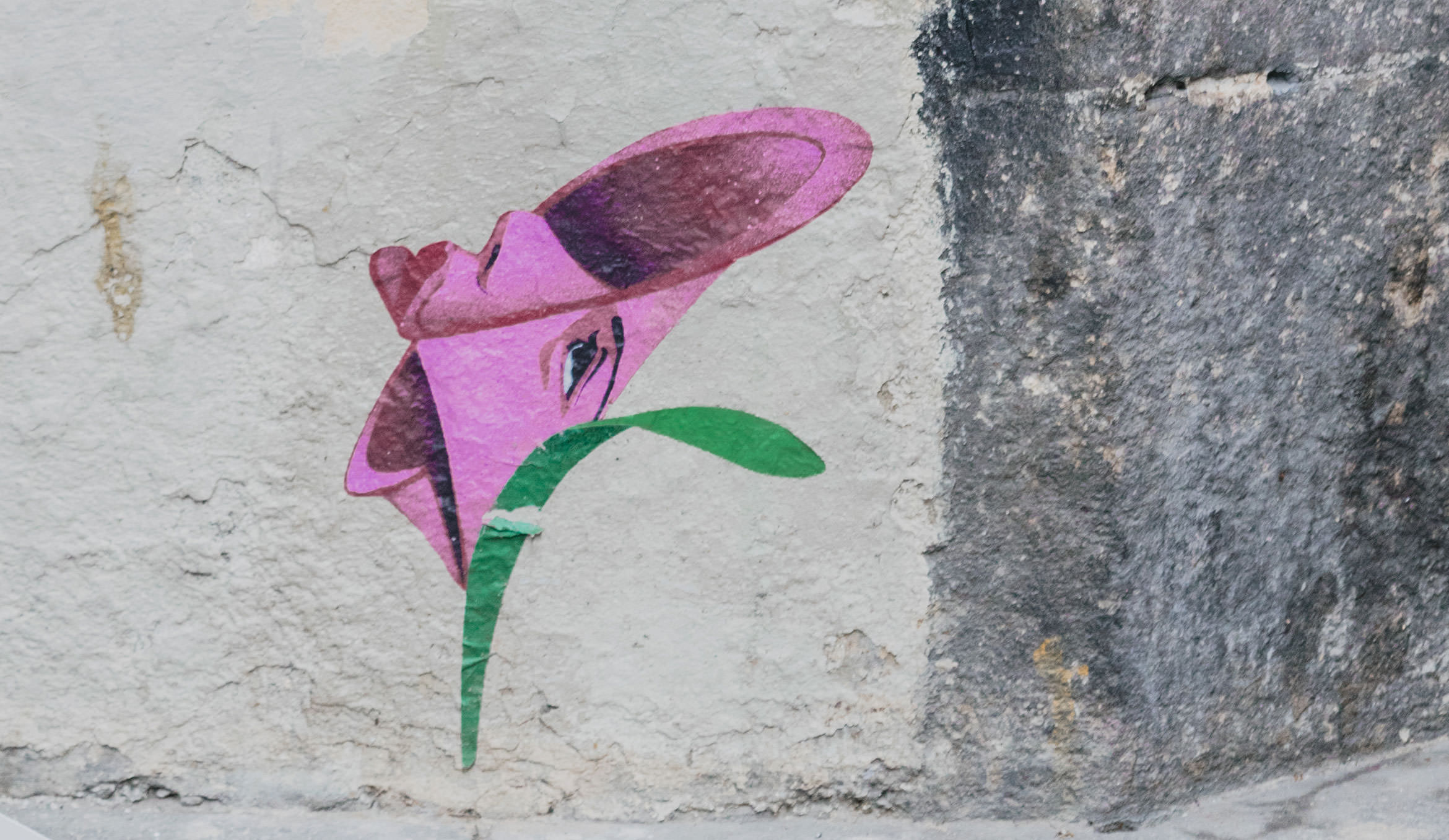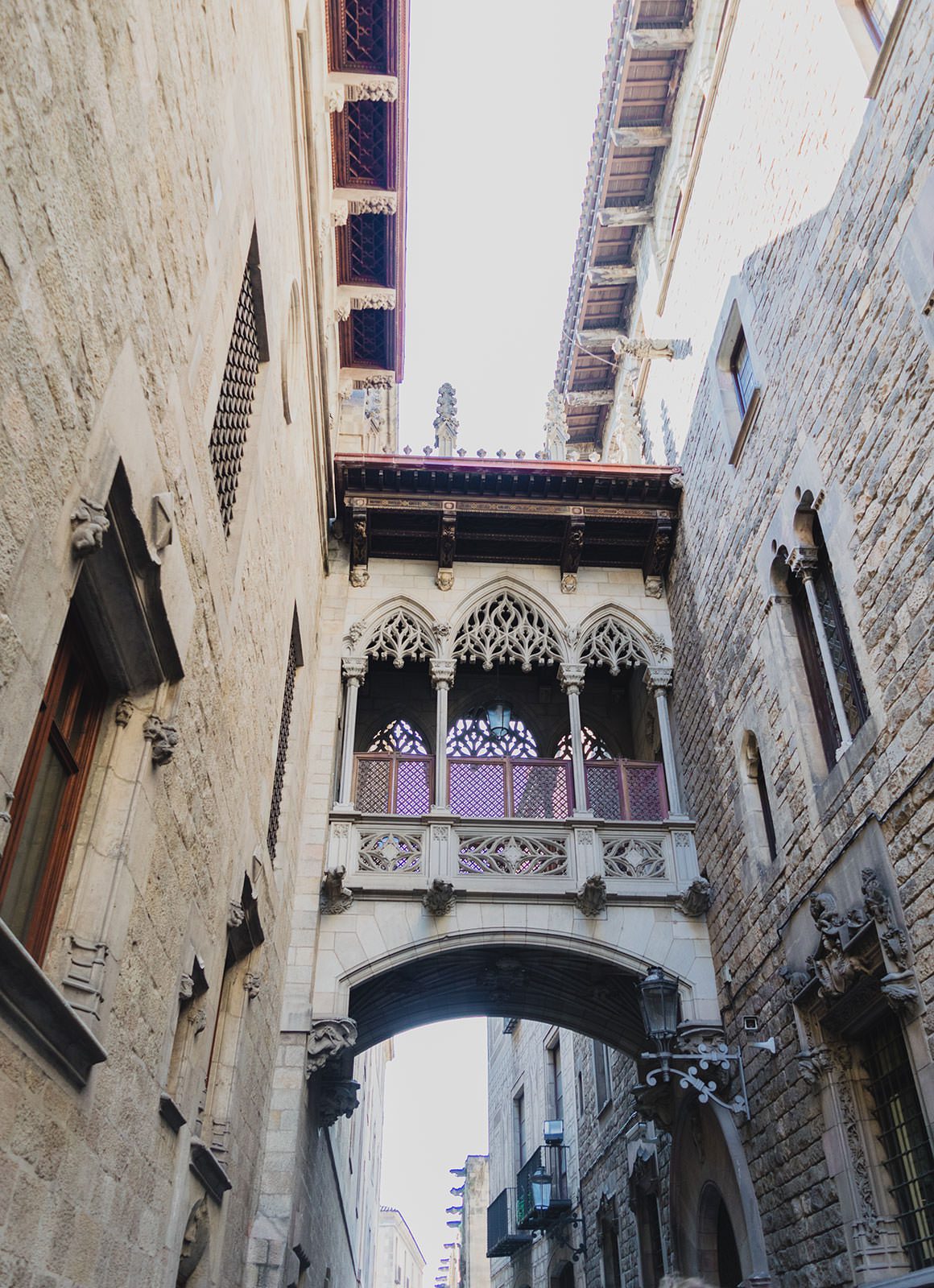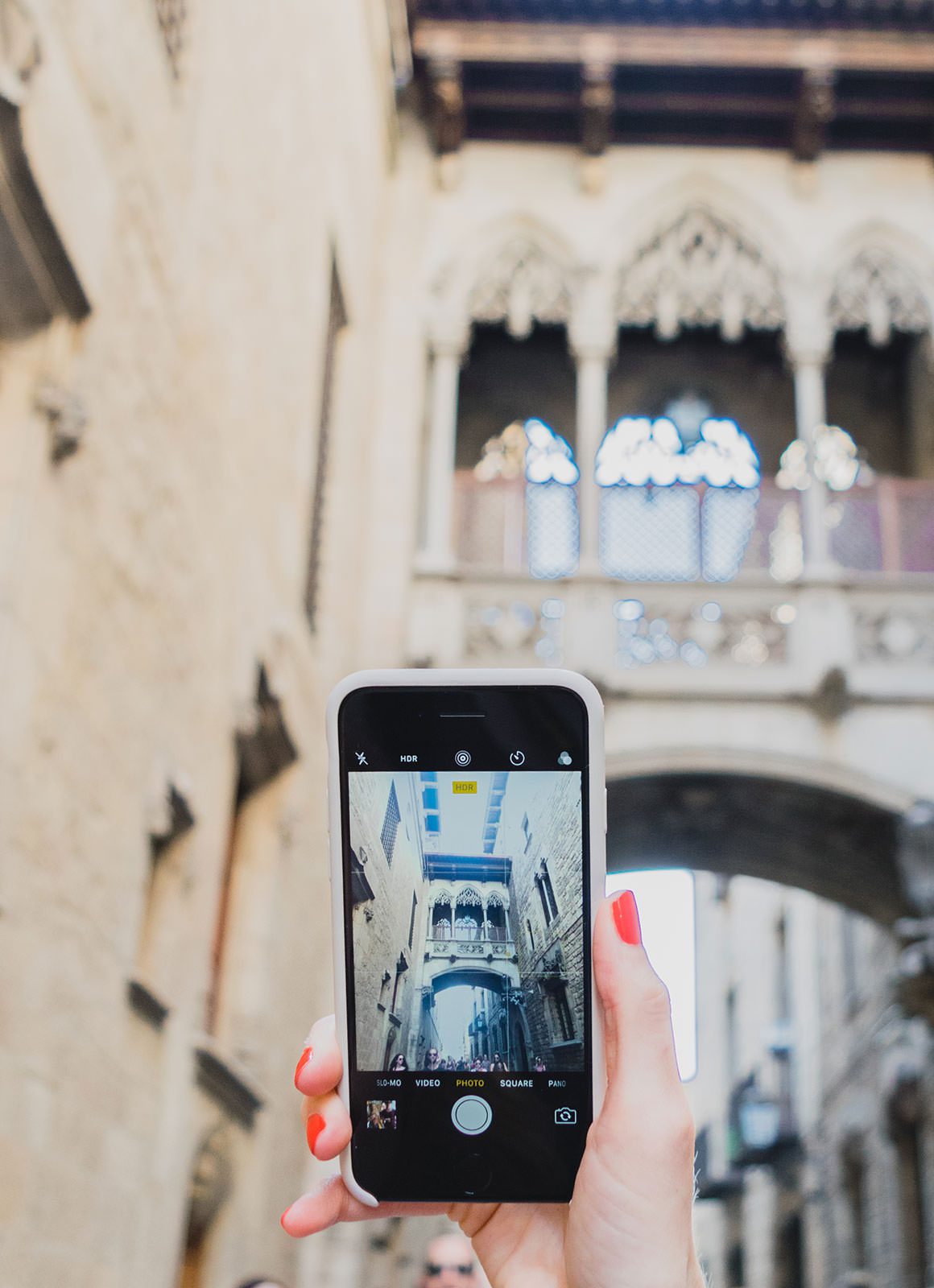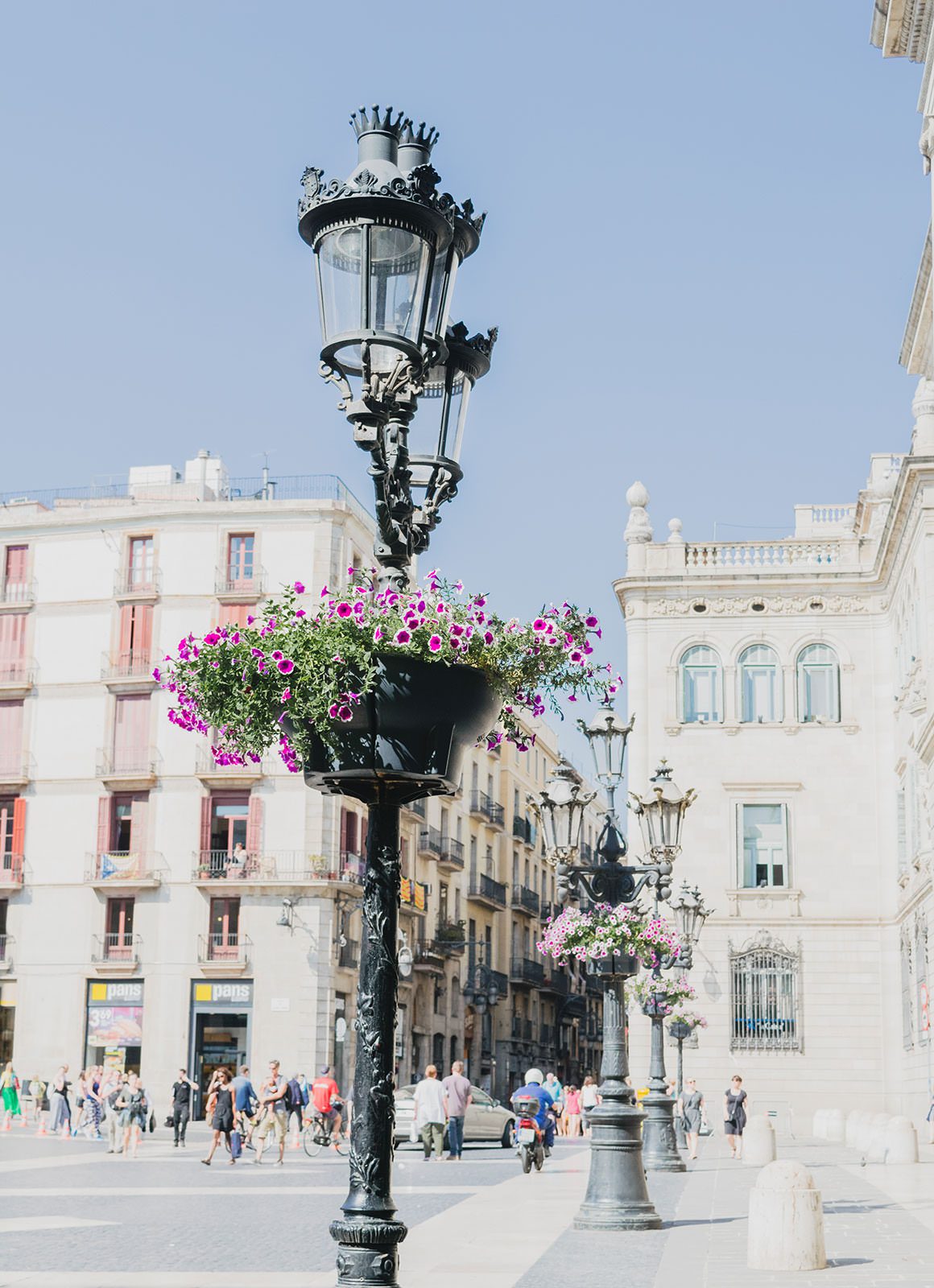 5. Watch sunset over the city from Park Guell
I told you you'd know all about Gaudi by the time you leave Barcelona! Park Guell is yet another one of his famous works and sitting on top of Carmel Hill, is the perfect spot to go for sunset. Full of organic shapes, strange proportions, multi-coloured mosaics and cascading bougainvillea, this park feels like it's been plucked right out of a child's imagination.
Walk all the way to the top for a stunning view over the city and bay, and then head down to the parks focal point – the main terrace. Enclosed by a long bench seat in the shape of a serpent, the main terrace feels like a giant balcony sitting over the city. While most of the park is free to enter if you want to get on to the main terrace you will need to purchase a ticket. I would highly recommend purchasing your ticket here in advance. There is only a limited number each day and these sell out quickly. Much to my disappointment (there may have been some pouting involved), we learnt this the hard way when we were unable to buy a ticket on the day.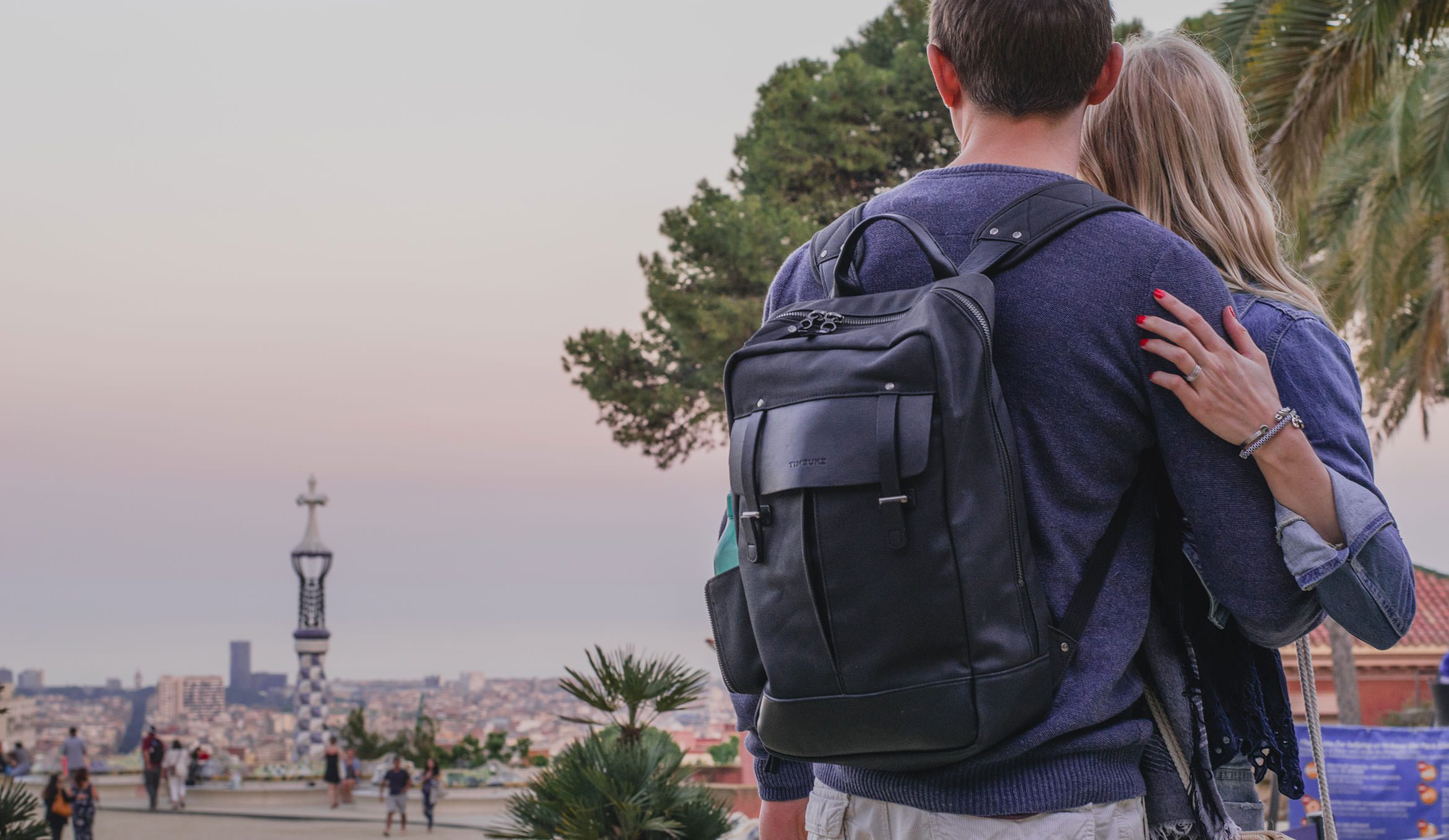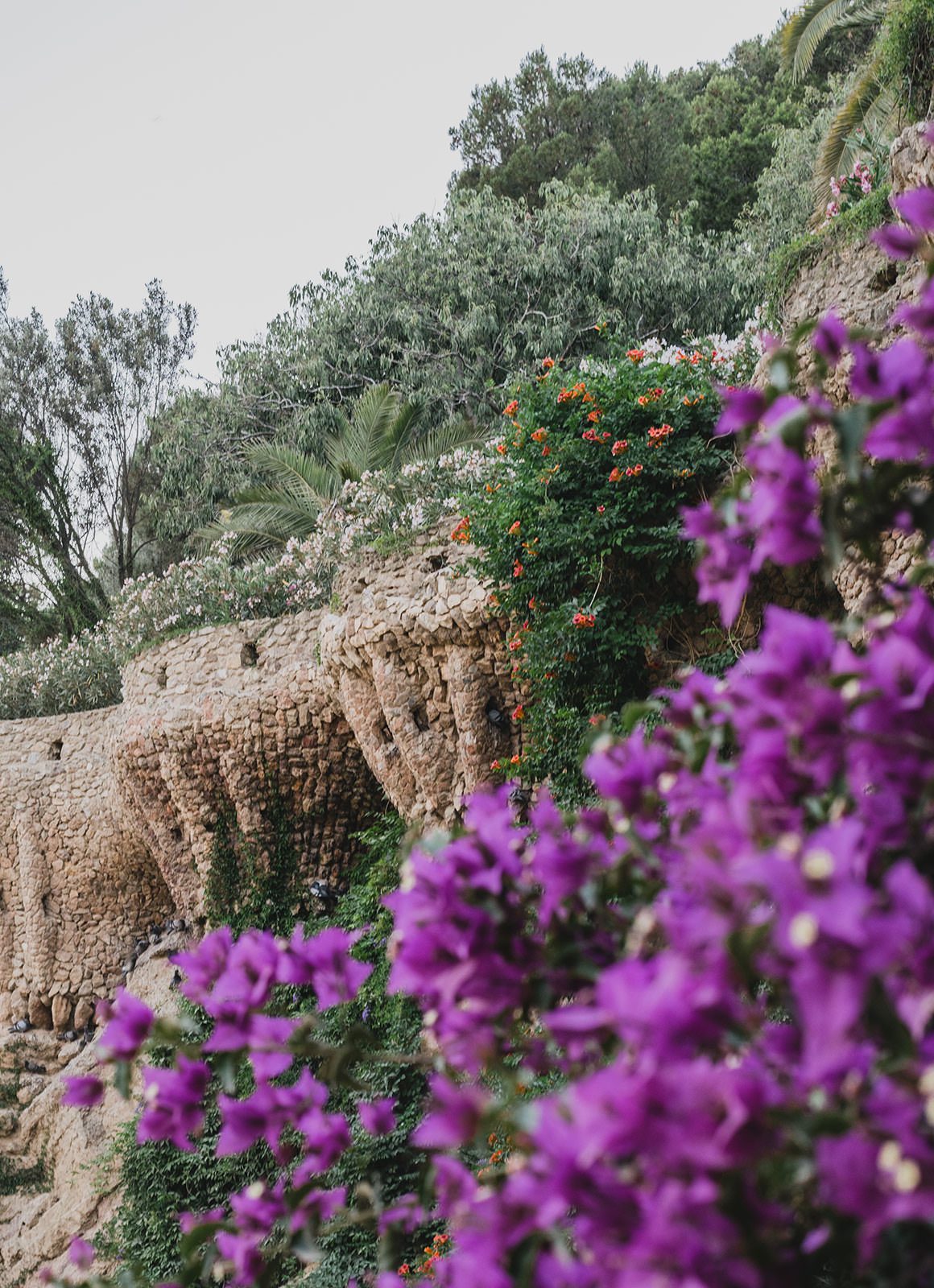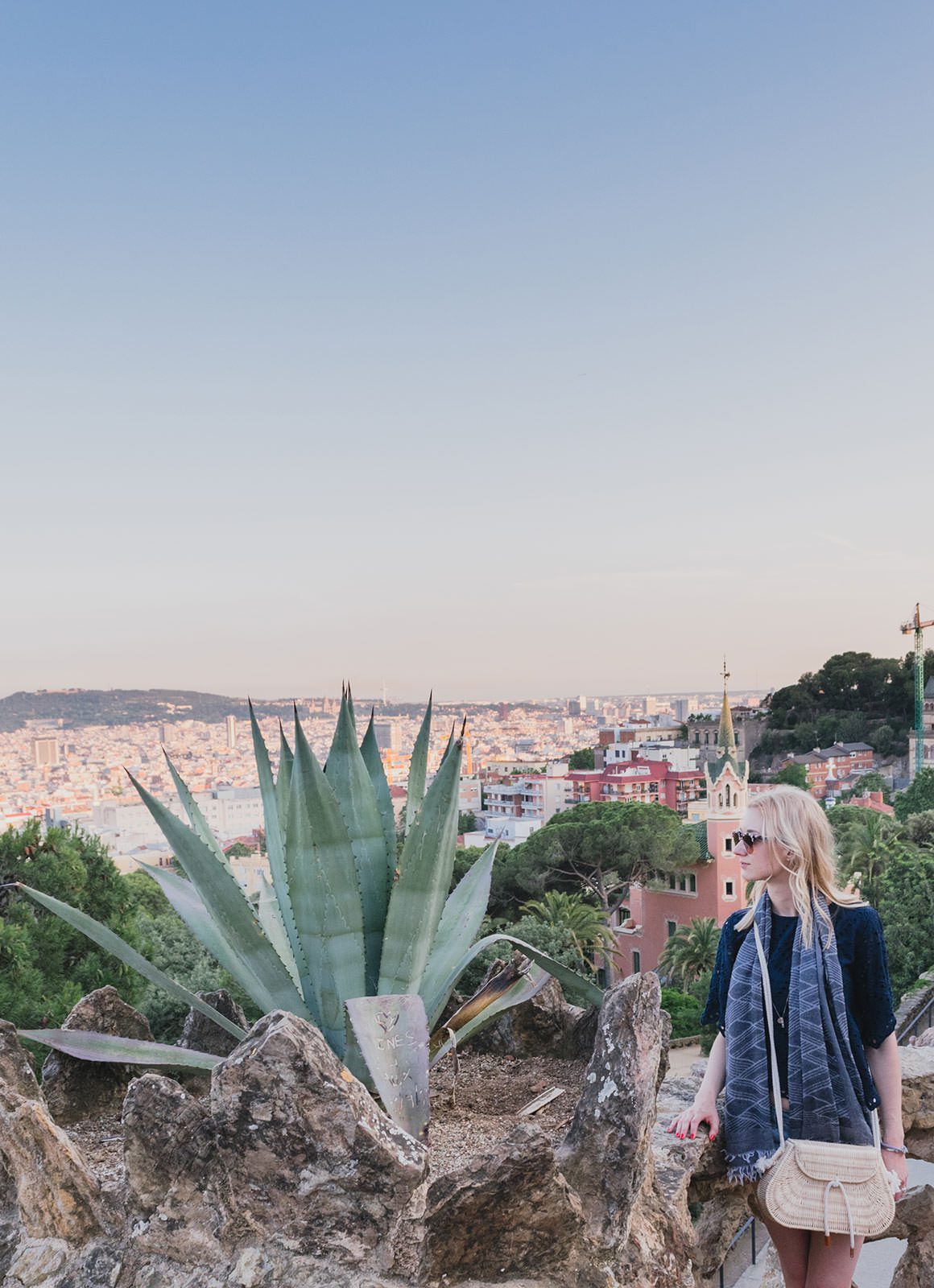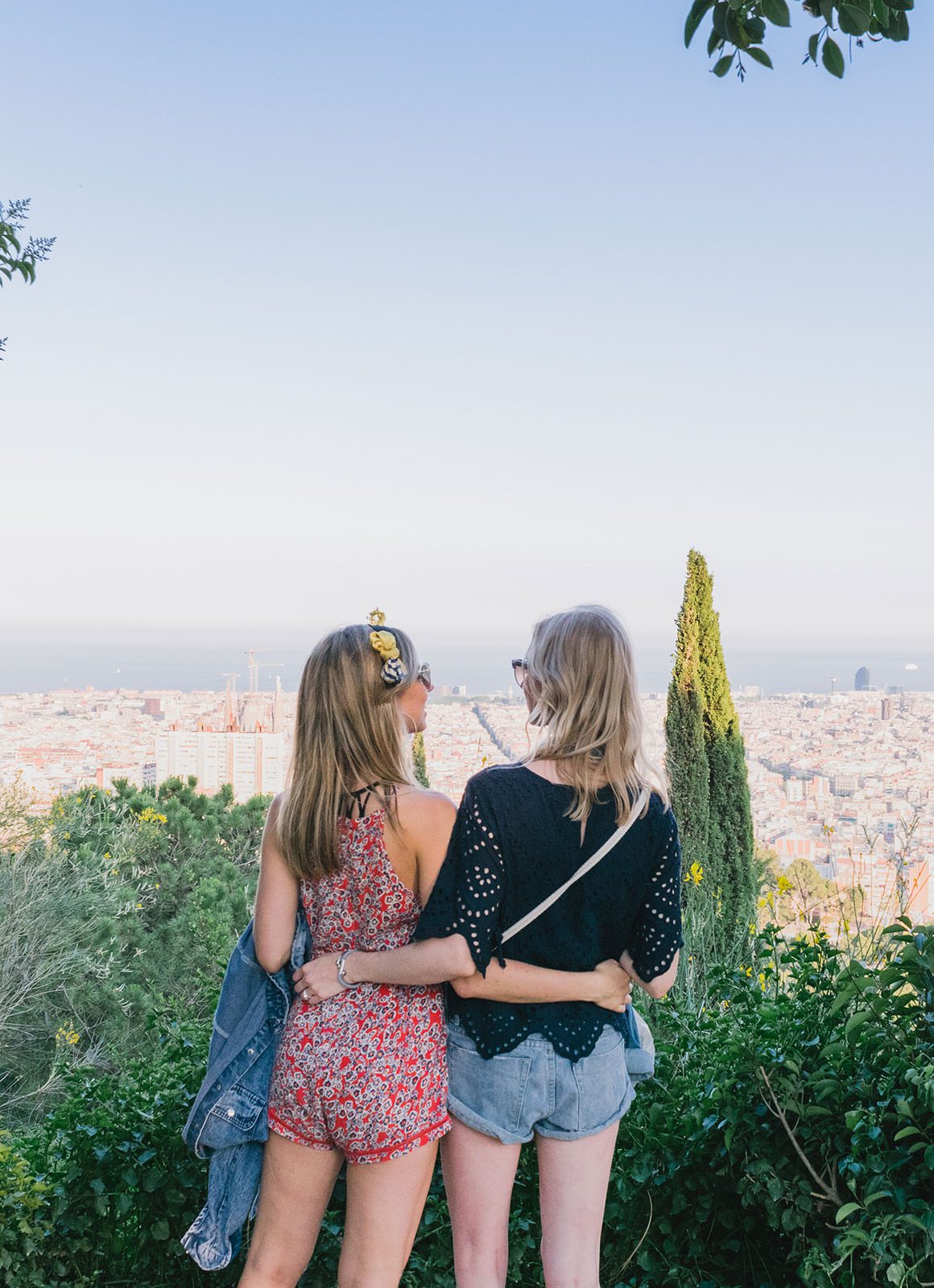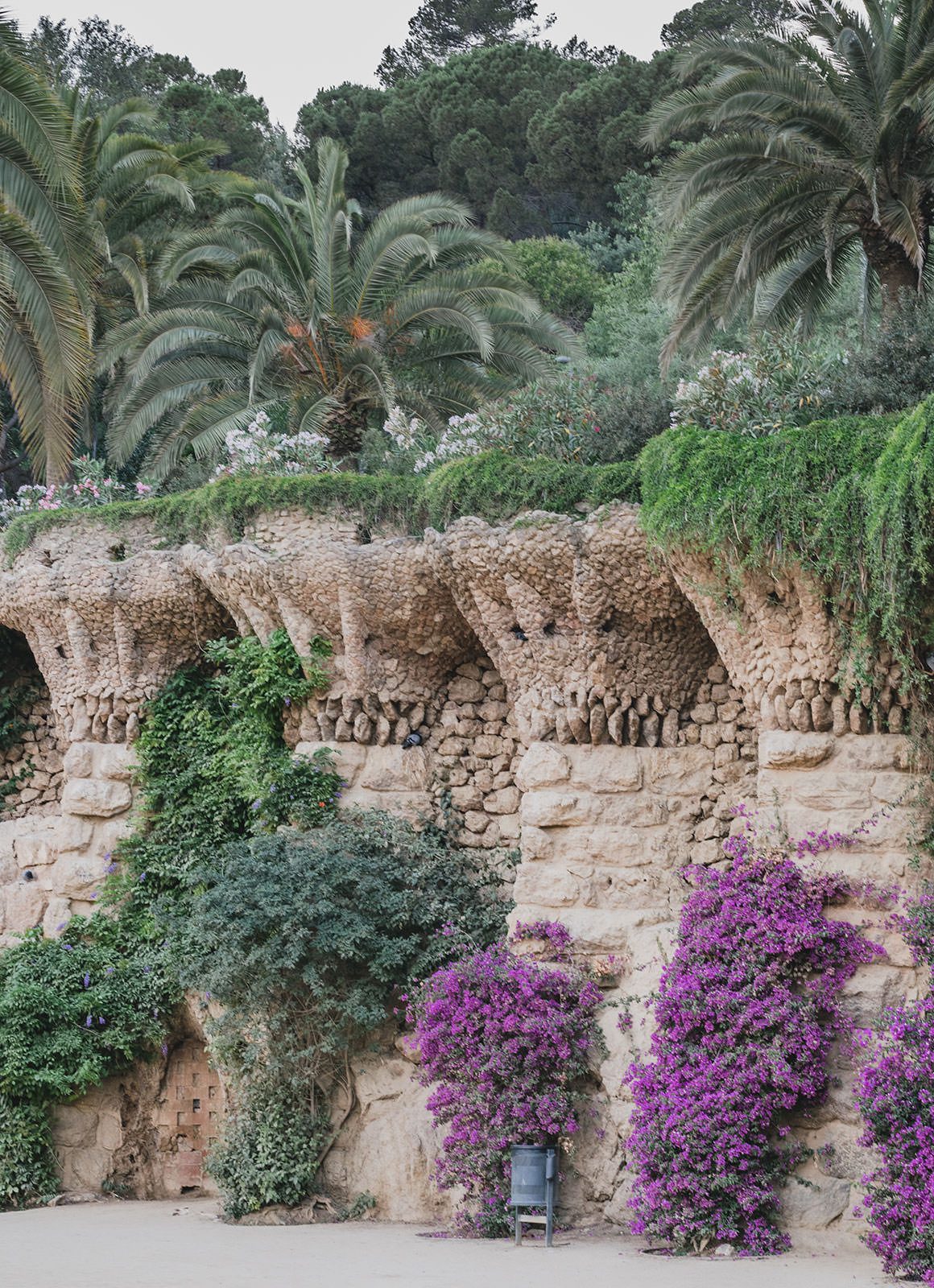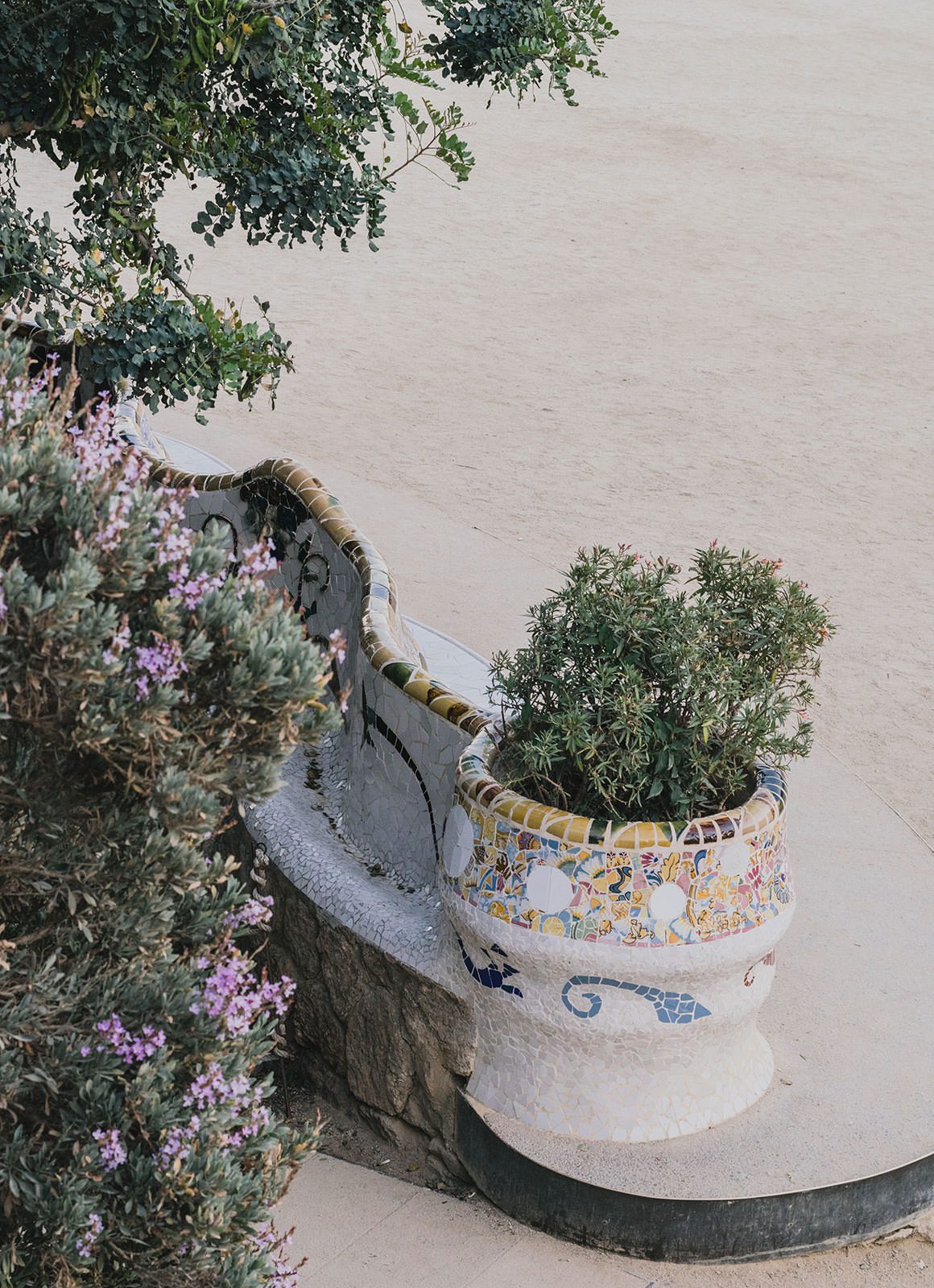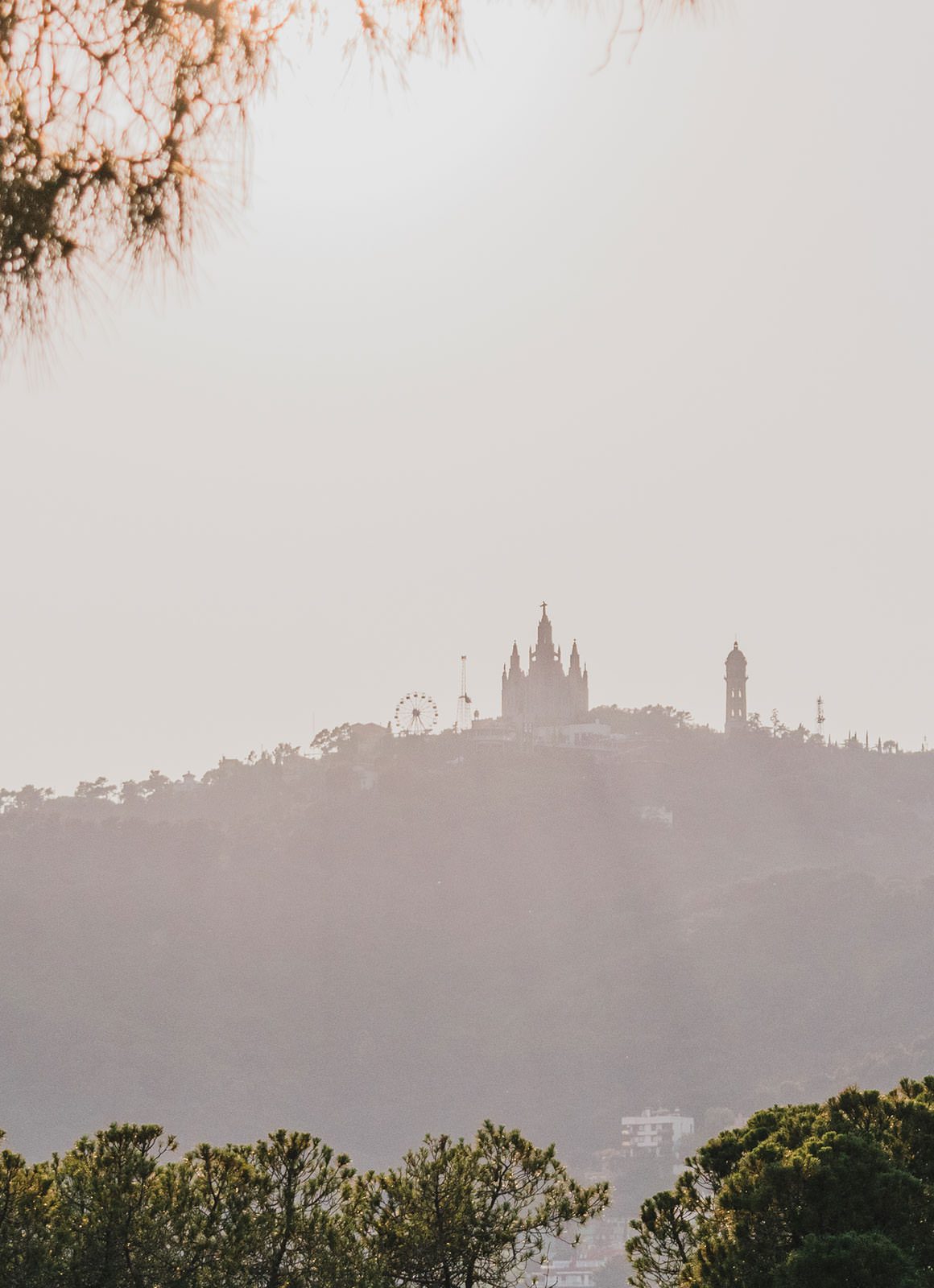 6. Share some sangria at Barceloneta Beach
A city beach that is loved by locals and tourists alike, Barceloneta Beach is in Barcelona's traditional fishing district. The perfect spot to spend the afternoon relaxing on the sand with a sangria in hand or swimming in the sea. You can rent out an umbrella for around EUR10 and order drinks and food from the bars along the beach. A word of warning though – there are people walking the beach trying to sell drinks, food, sarongs and massages etc. so if this isn't your thing be prepared to say no quite a few times during your visit!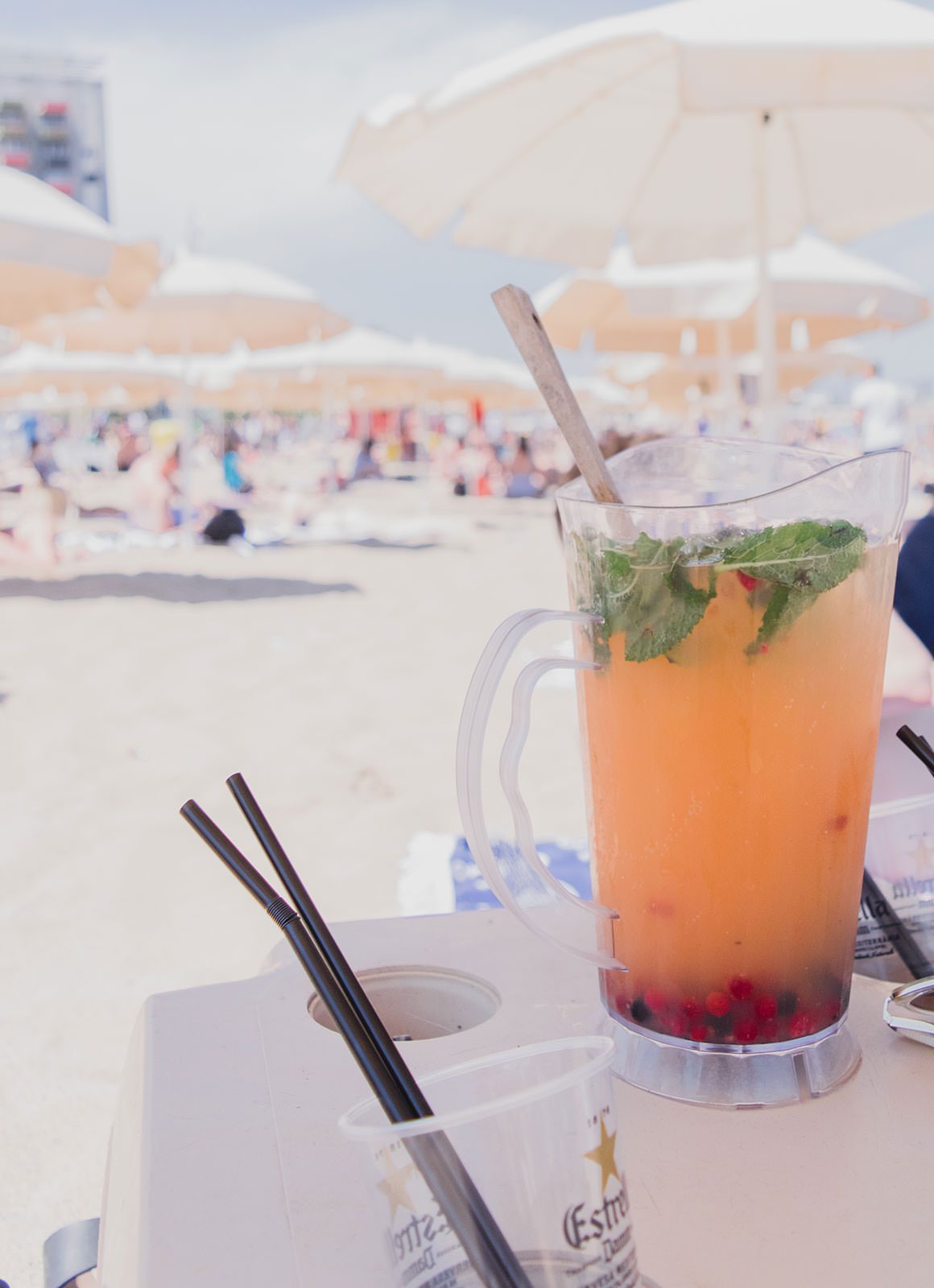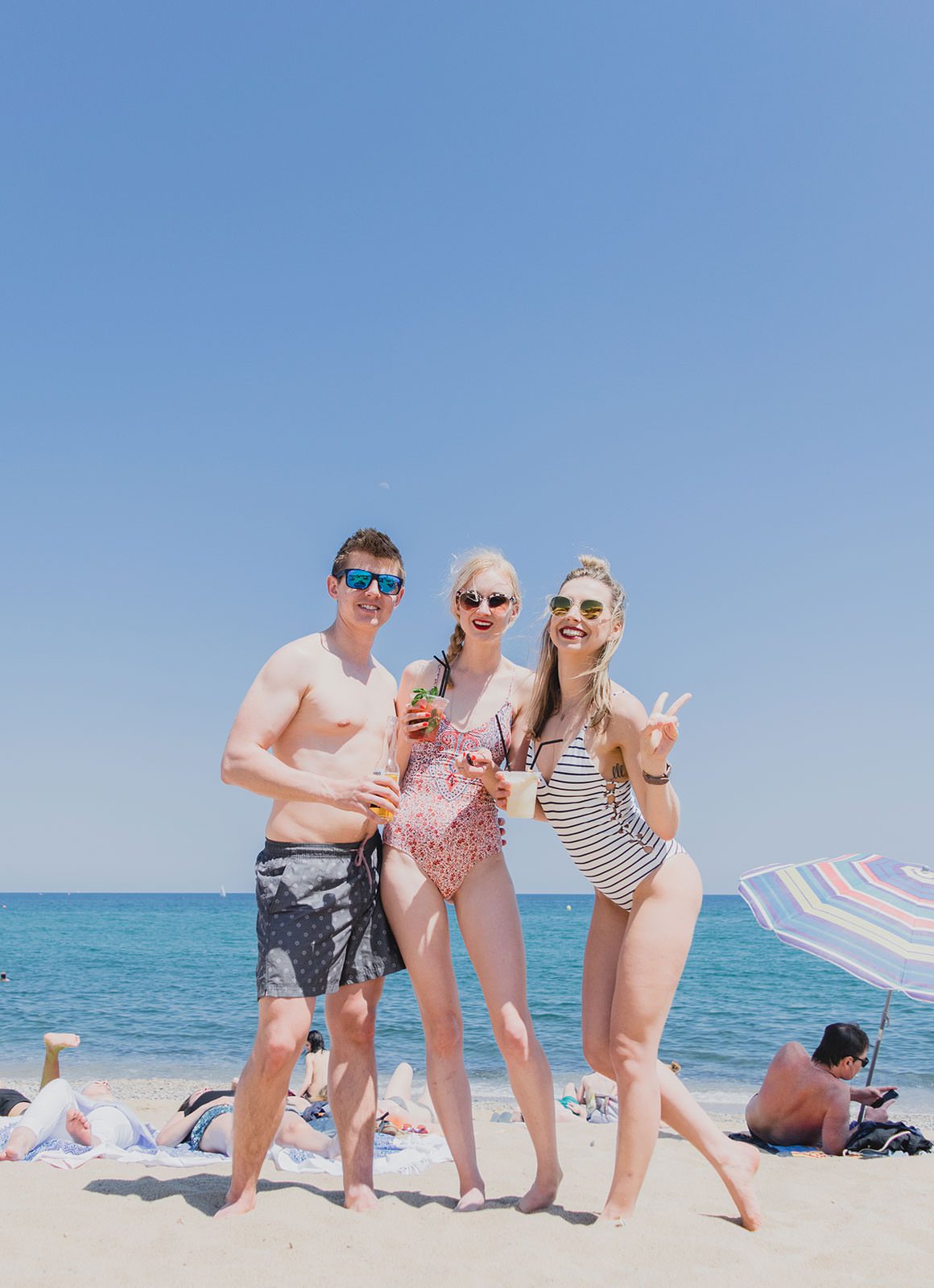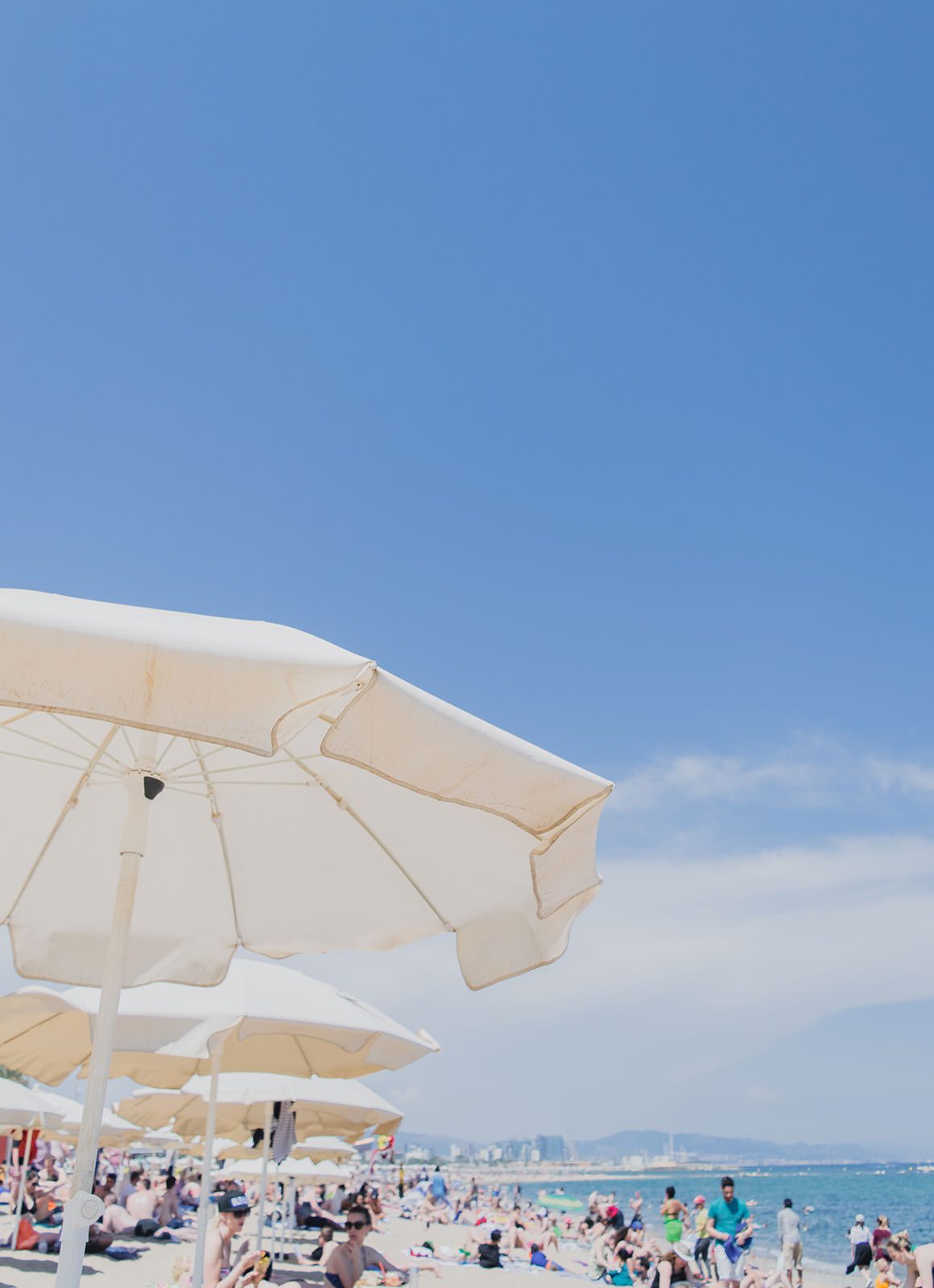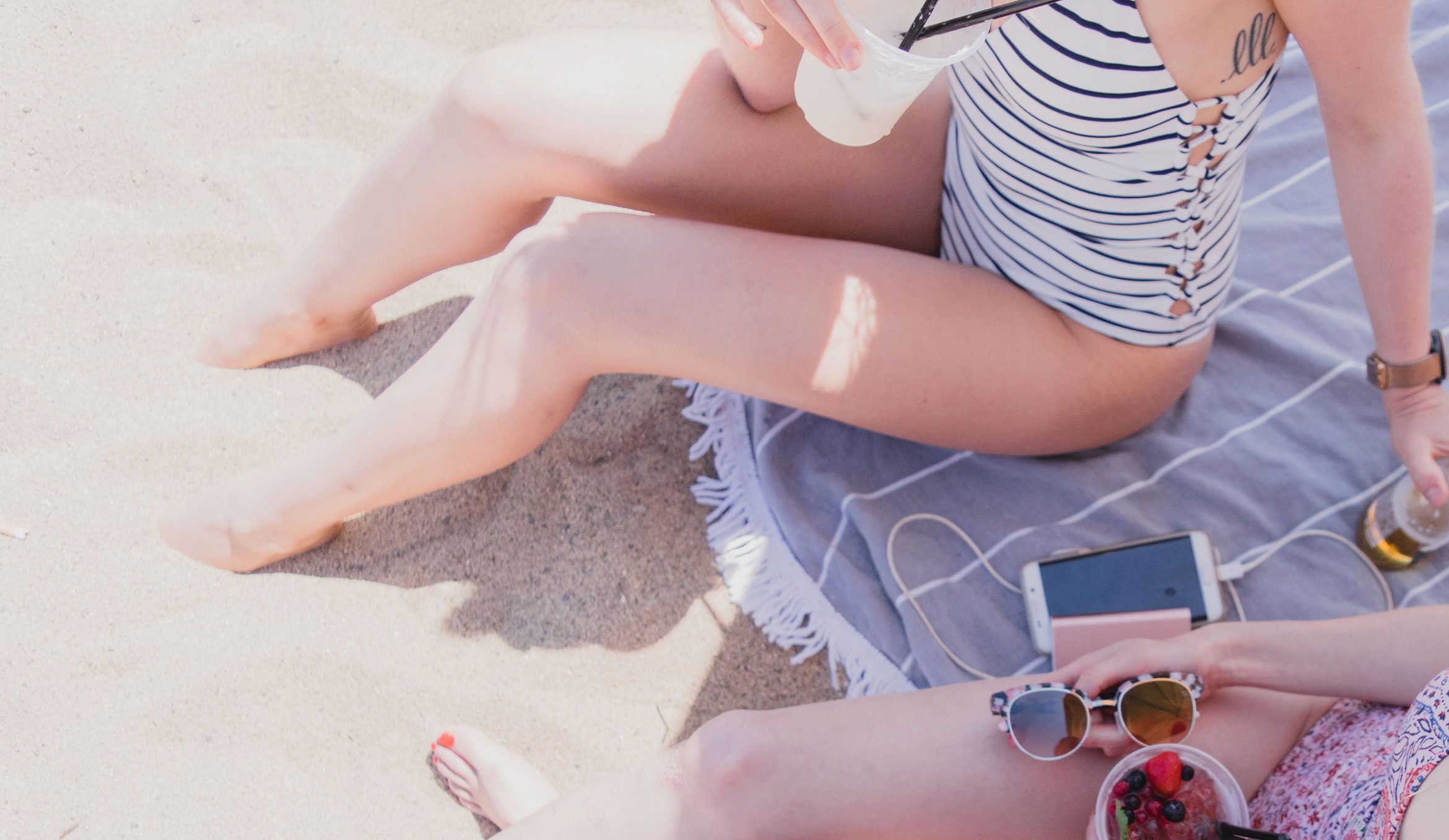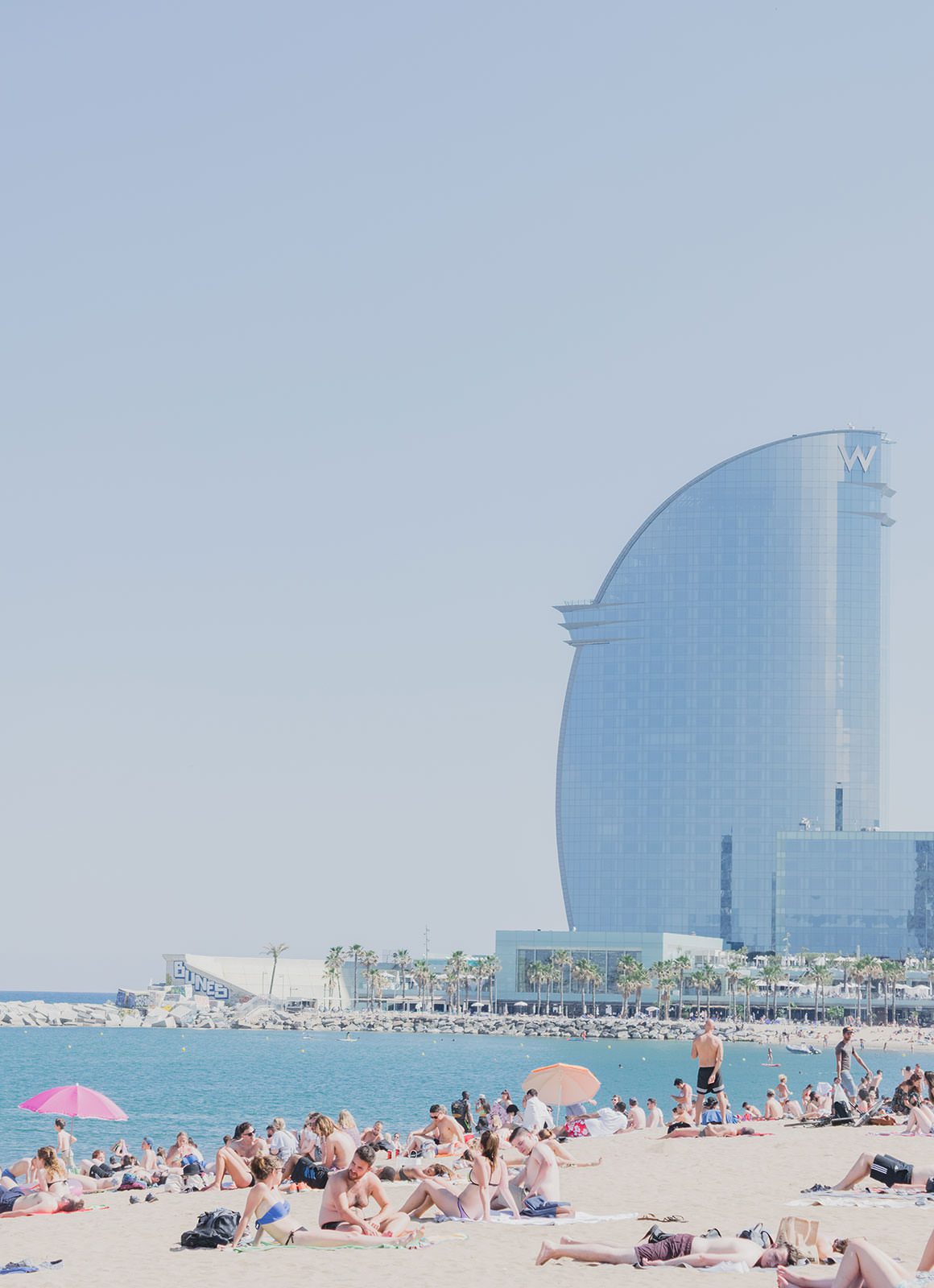 If you've been to Barcelona are you a lover or a hater? And what would you recommend as a must-see for anyone with a limited amount of time?
If you loved this post I think you'll enjoy these too…
Our Dreamy Barcelona to Madrid Road Trip / A Local's Relaxed One Day Itinerary for Madrid
---
Have you seen my Barcelona vlog yet? Take a peek to get a real feel for the city, and be sure to subscribe to my YouTube Channel to make sure you don't miss out on any new Jayde Archives videos!
---