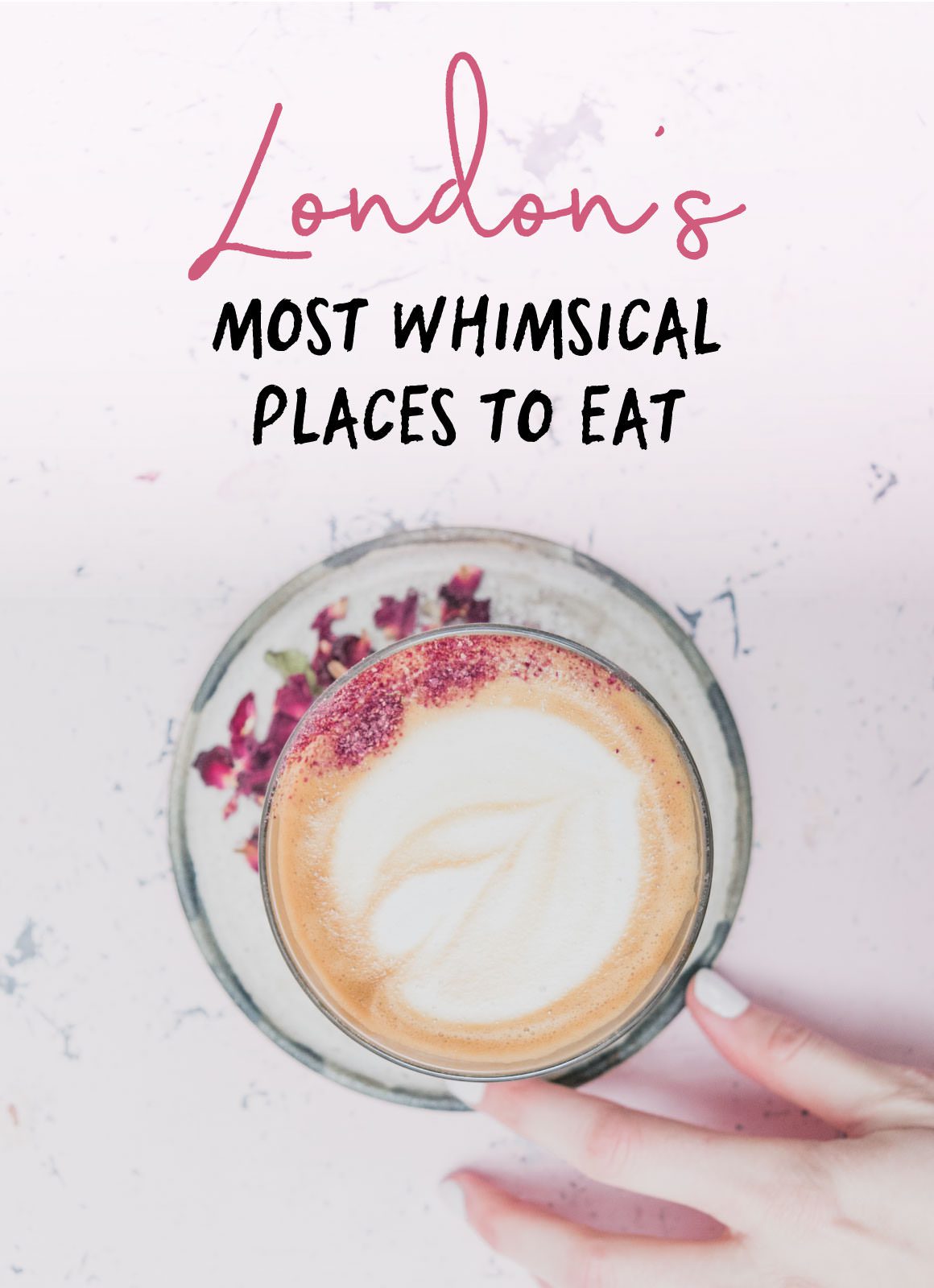 ---
After booking our trip to London I quickly realised that we were going to be in for some amazing food. Everyone we spoke to about it mentioned how many unique and quirky restaurant and eatery options there are. So with that in mind when I was planning our trip I made sure I researched and included some of the most whimsical places to eat in London on our list. Together with our visits to the prettiest places in London (which you can read all about here) we had one unforgettable trip.
So here are my top 9 picks for the most whimsical restaurants & eateries you must try in London:
1. Farm Girl Café
59A Portobello Road
London W11 3DB
+44 (0)207 229 4678
Website
This little gem is tucked away amongst the Portobello Markets in Notting Hill. Started by Australian, self-proclaimed farm girl Rose Mann, the café has a holistic, simple and healthy take on breakfast and lunch. From their meat-free coconut bacon to dairy-free cashew cream, there is something delicious for everyone. And while their food was utterly scrumptious my favourite part of our visit was my undeniably pretty rose latte – a double shot with rose water infused milk and rose petals. If rose isn't really your thing you could always opt for the liquid gold, charcoal, matcha, hibiscus or butterfly latte varieties offered at Farm Girl.
These guys don't take bookings so be prepared to wait a few minutes for a table or try to arrive at an off-peak time. We showed up at 11am and didn't have to wait at all, a perfect stop before or after a trip to the Portobello Market (more about that below).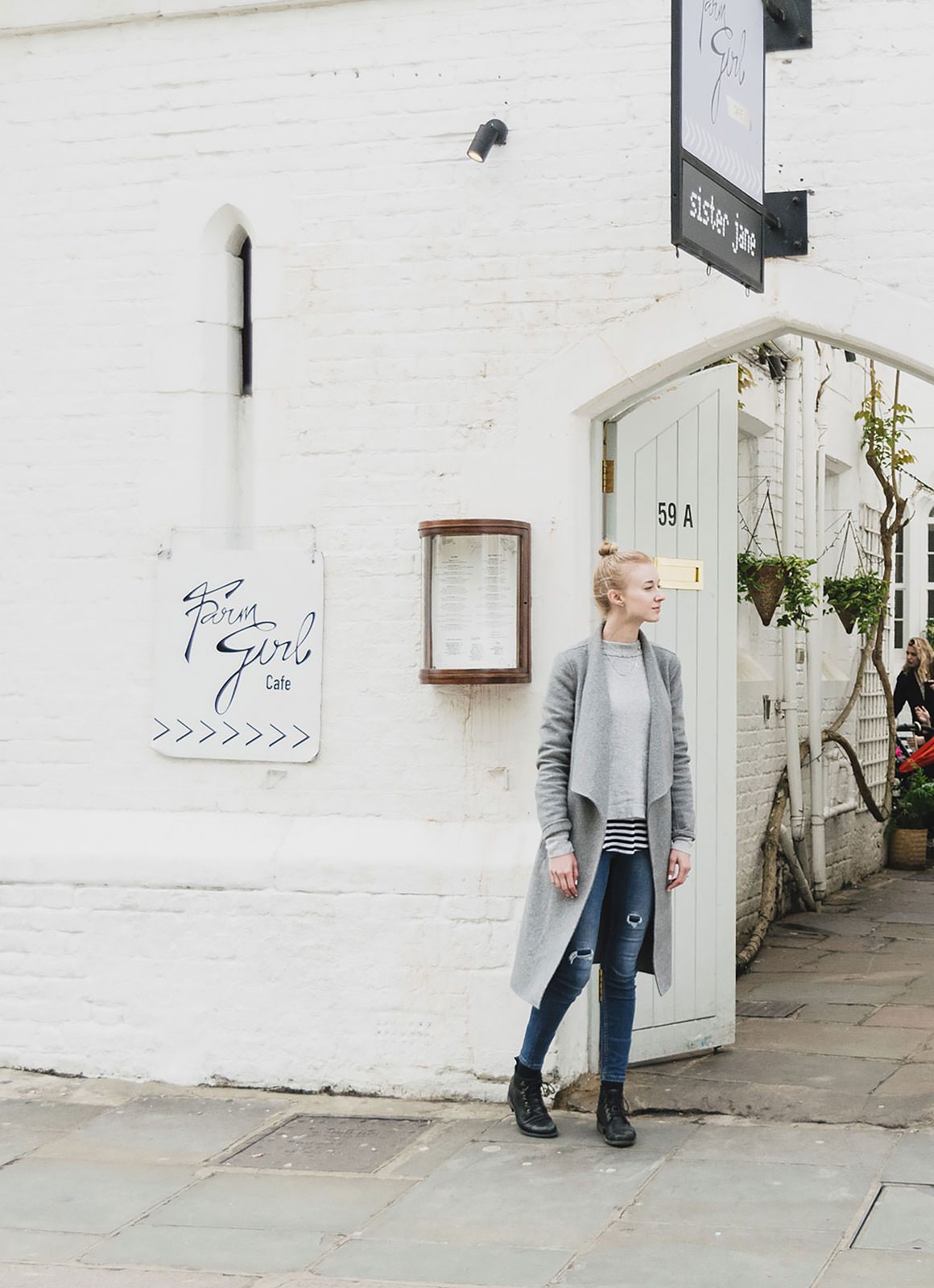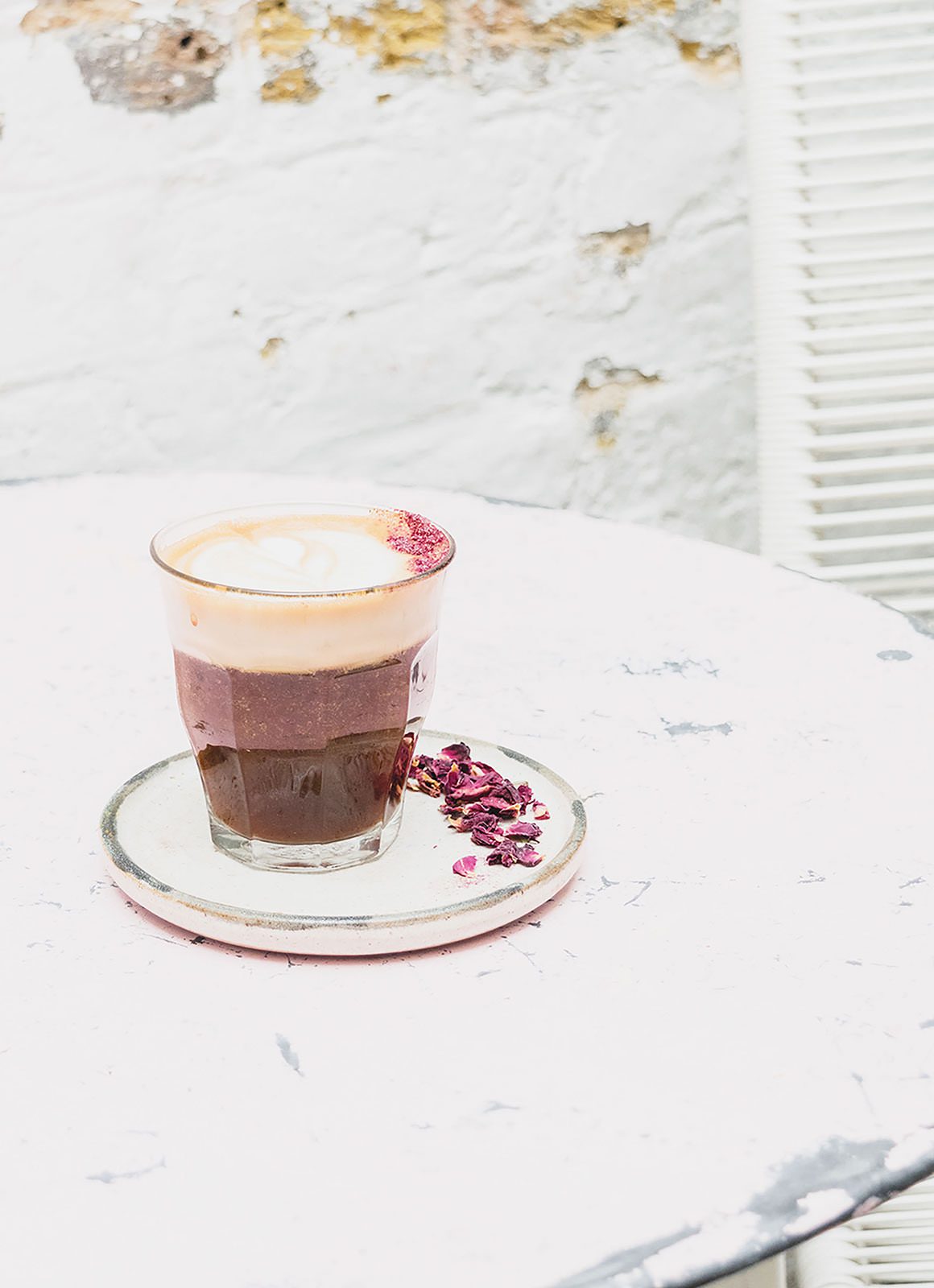 2. Peggy Porschen Parlour
116 Ebury Street
London SW1W 9QQ
+44 (0)20 7730 1316
Website
Quoted as having the best cupcakes in the world by Vanity Fair Magazine, Peggy Porschen Parlour was definitely a must for whimsical places to eat in London. This bakery is well-known for their stunning pink facade and very pretty cakes, cupcakes & biscuits. Peggy has even baked for Royals, celebrities and members of high society. Ooh-la-la!
The Parlour doesn't take bookings and can get very busy so be prepared to wait or show up at an off-peak time like we did (5pm) and have your pick of the best seat!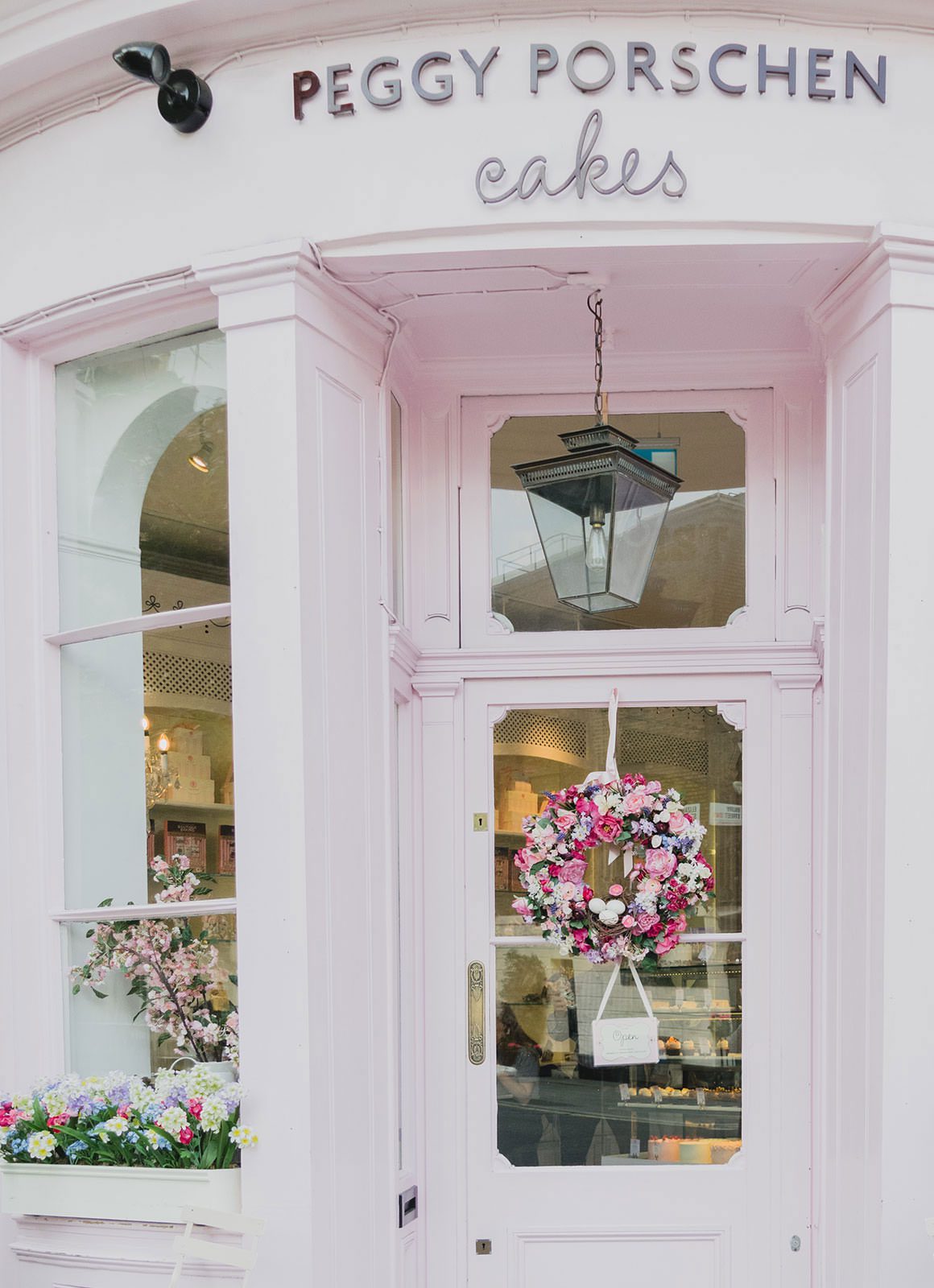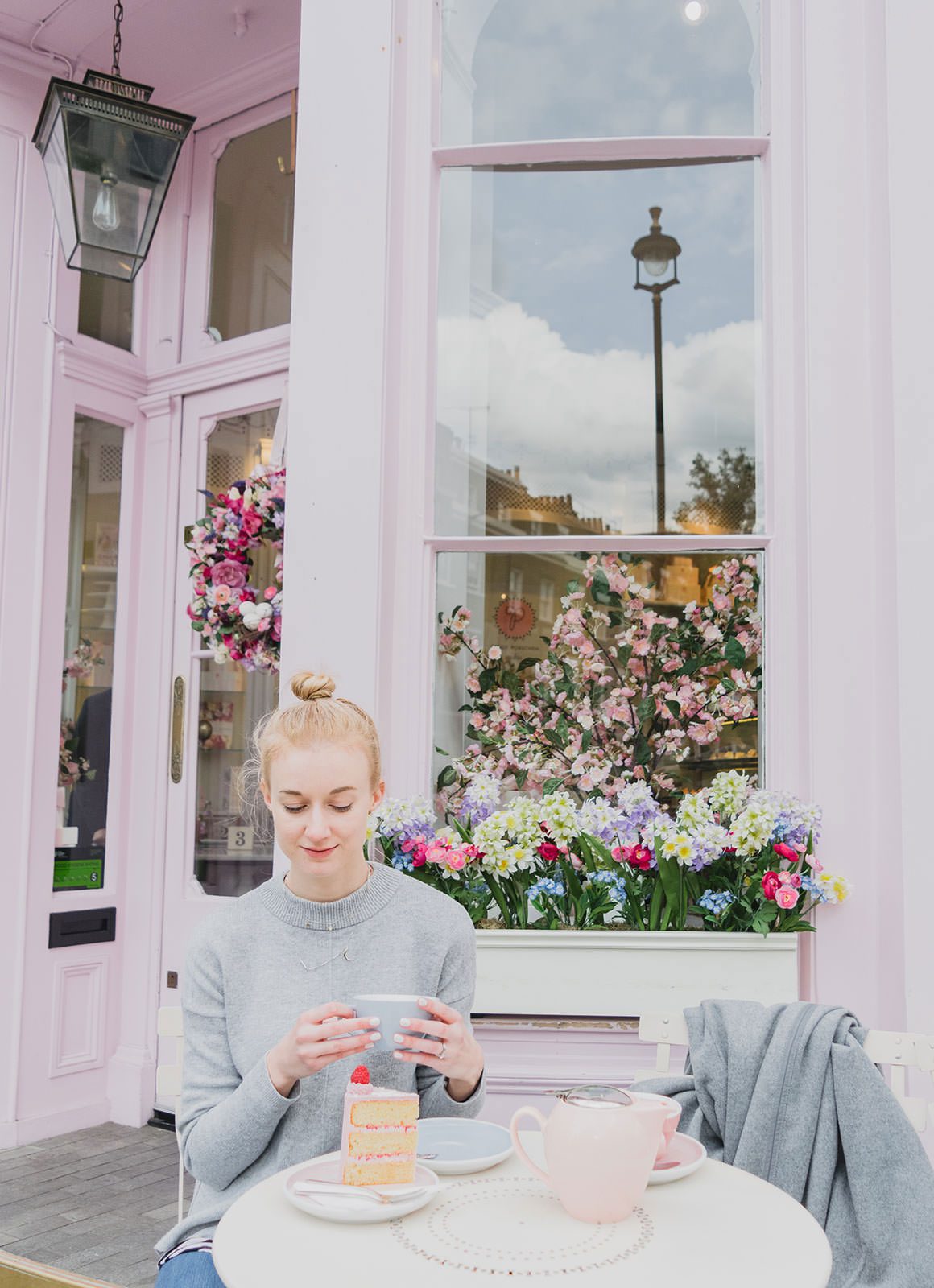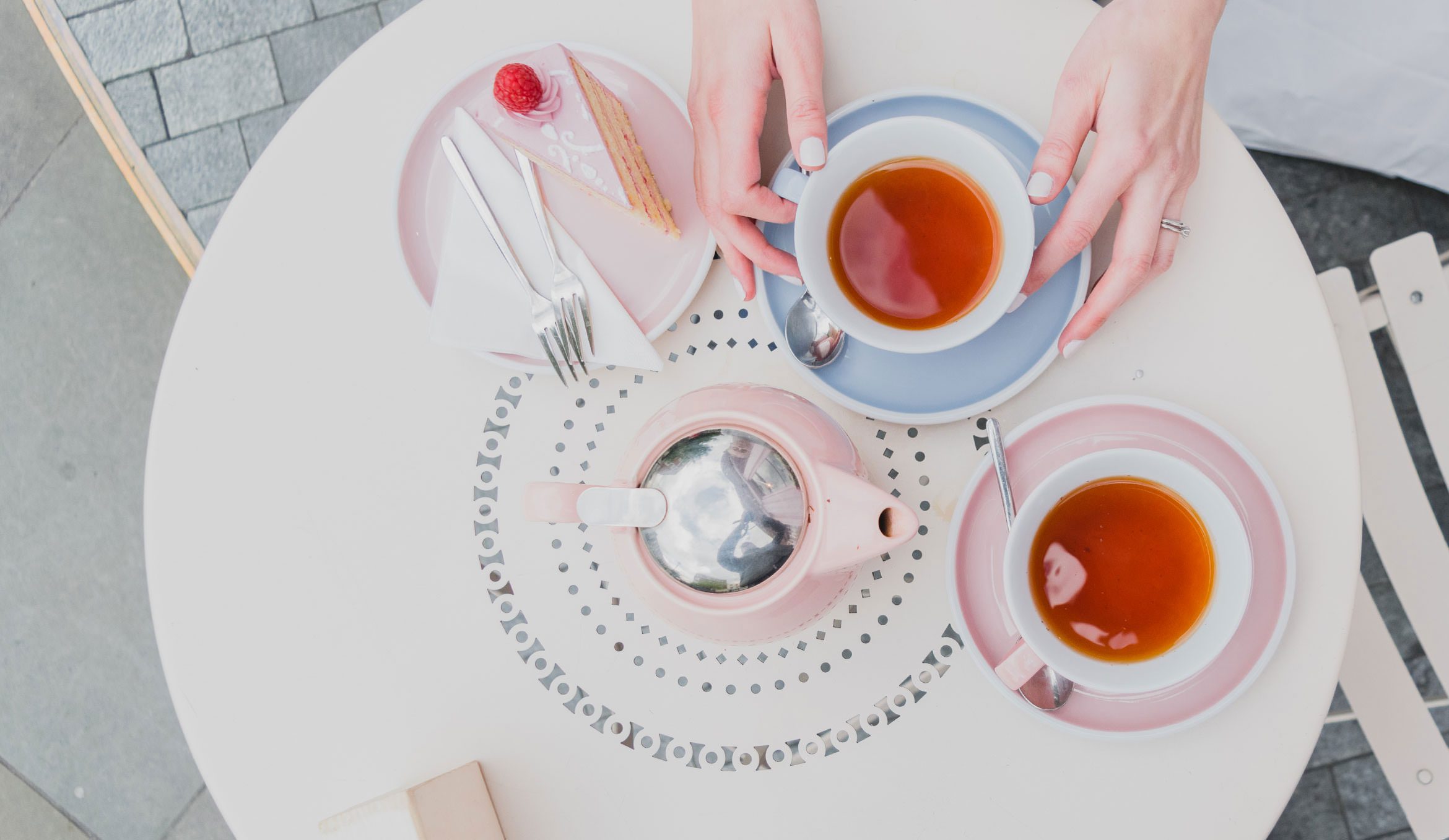 3. Biscuiteers Biscuit & Icing Café
194 Kensington Park Road
London W11 2ES
+44 (0)207 727 8096
13 Northcote Road
London SW11 1NG
+44 (0)207 924 5488
Website
Another spot your tastebuds shouldn't miss out on is Biscuiteers Biscuit & Icing Cafe. Known for their extensive range of luxury, hand-iced biscuits, there is nothing they haven't thought of. Yes, they even have unicorn biscuits – it doesn't get more whimsical than that! And if you simply cannot eat another bite you can always buy a prepacked tin and take them home with you.
Biscuiteers isn't just for eating though, you can also decorate your very own biscuits while sipping a tea or coffee! There is no need to book, just show up and ask to do some biscuit icing. You will get a plate of biscuits and icing in an array of colours. Perfect for little ones (and big ones too)!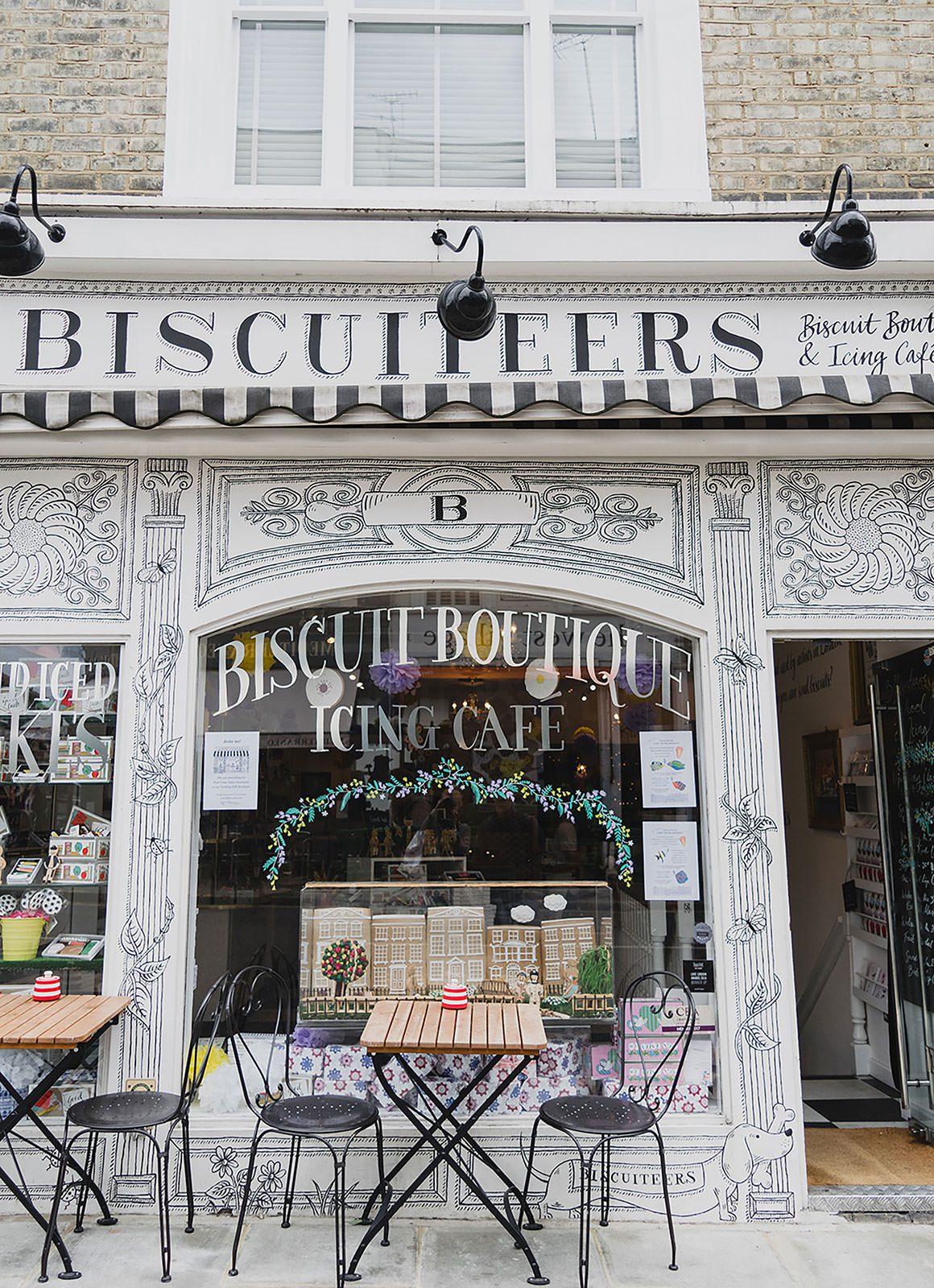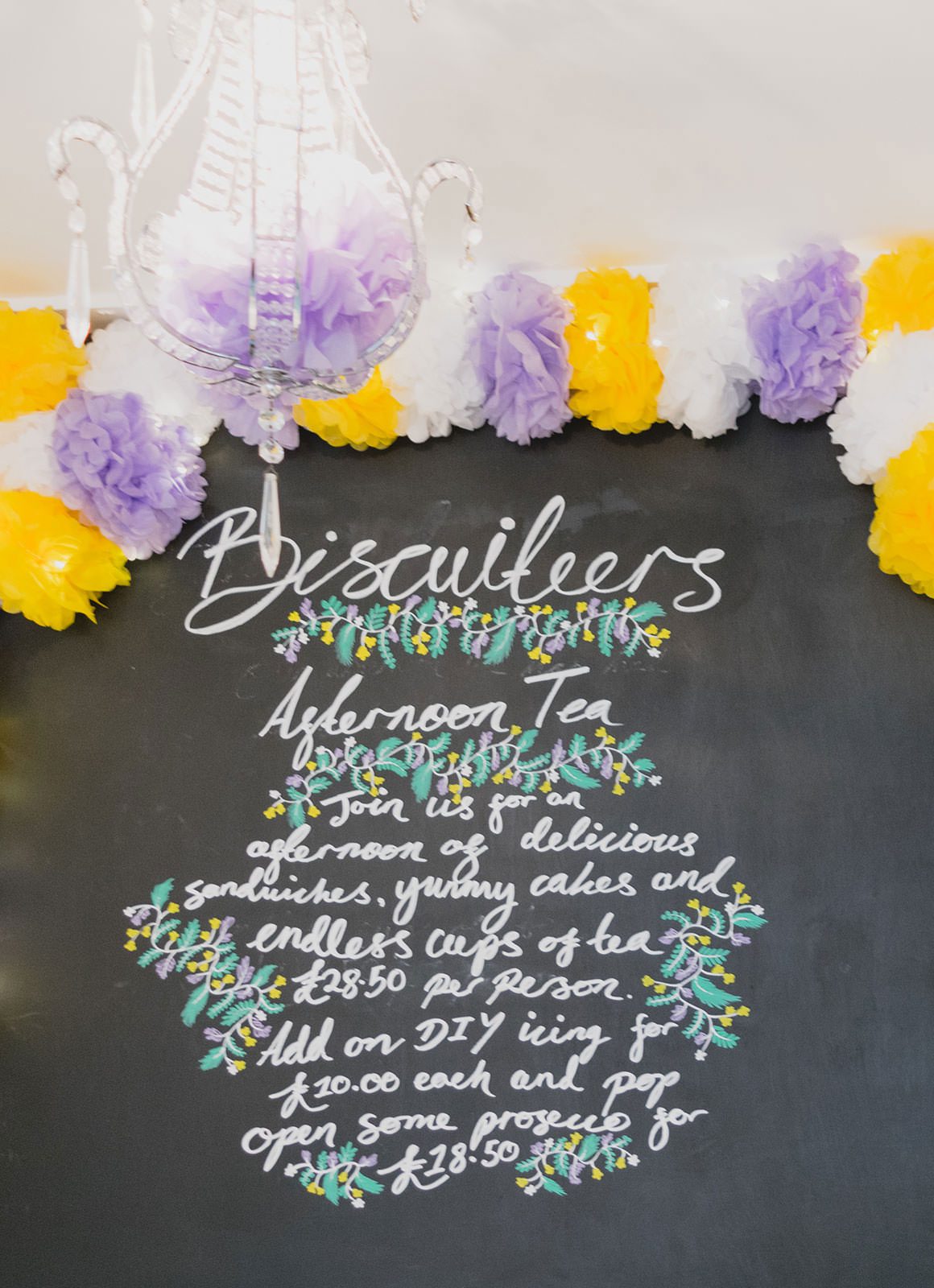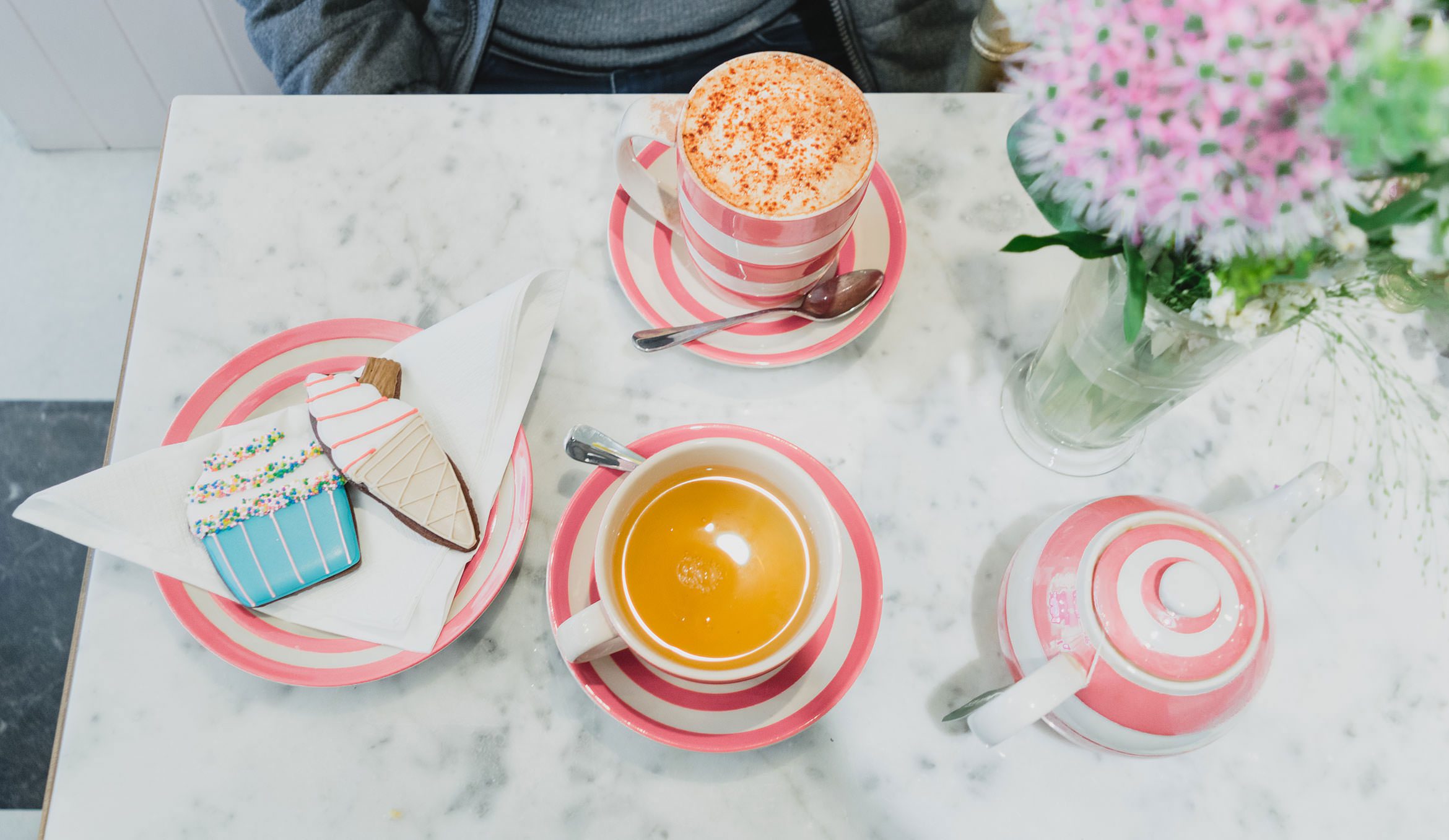 4. Sky Garden
1 Sky Garden Walk
London EC3M 8AF
Website
For a meal with a view this was my favourite pick. Perched 155 meters up you get vast views across the city and beyond. As well as the views Sky Garden also offers three stories of landscaped gardens to explore and eat among. With 5 different restaurant offering breakfast, lunch, dinner and drinks between them the options are endless. Just be sure to book in advance as it does tend to fill up quickly. If like us your trip is a little last minute then you should still be able to get a spot for breakfast.
Because you don't have to eat here this spot also made it on to my prettiest places in London list, where you can find out how to get in to Sky Garden without a restaurant booking.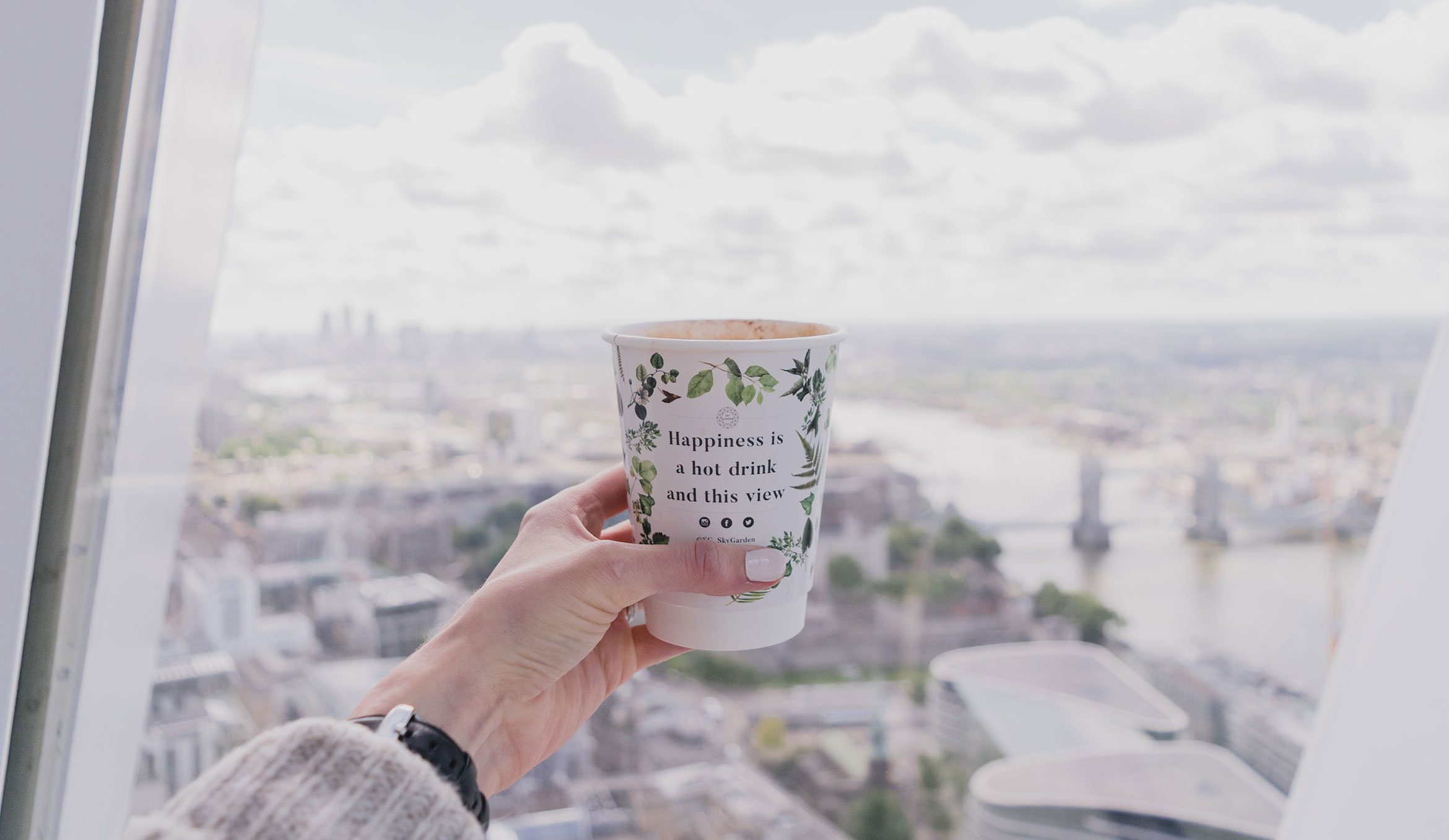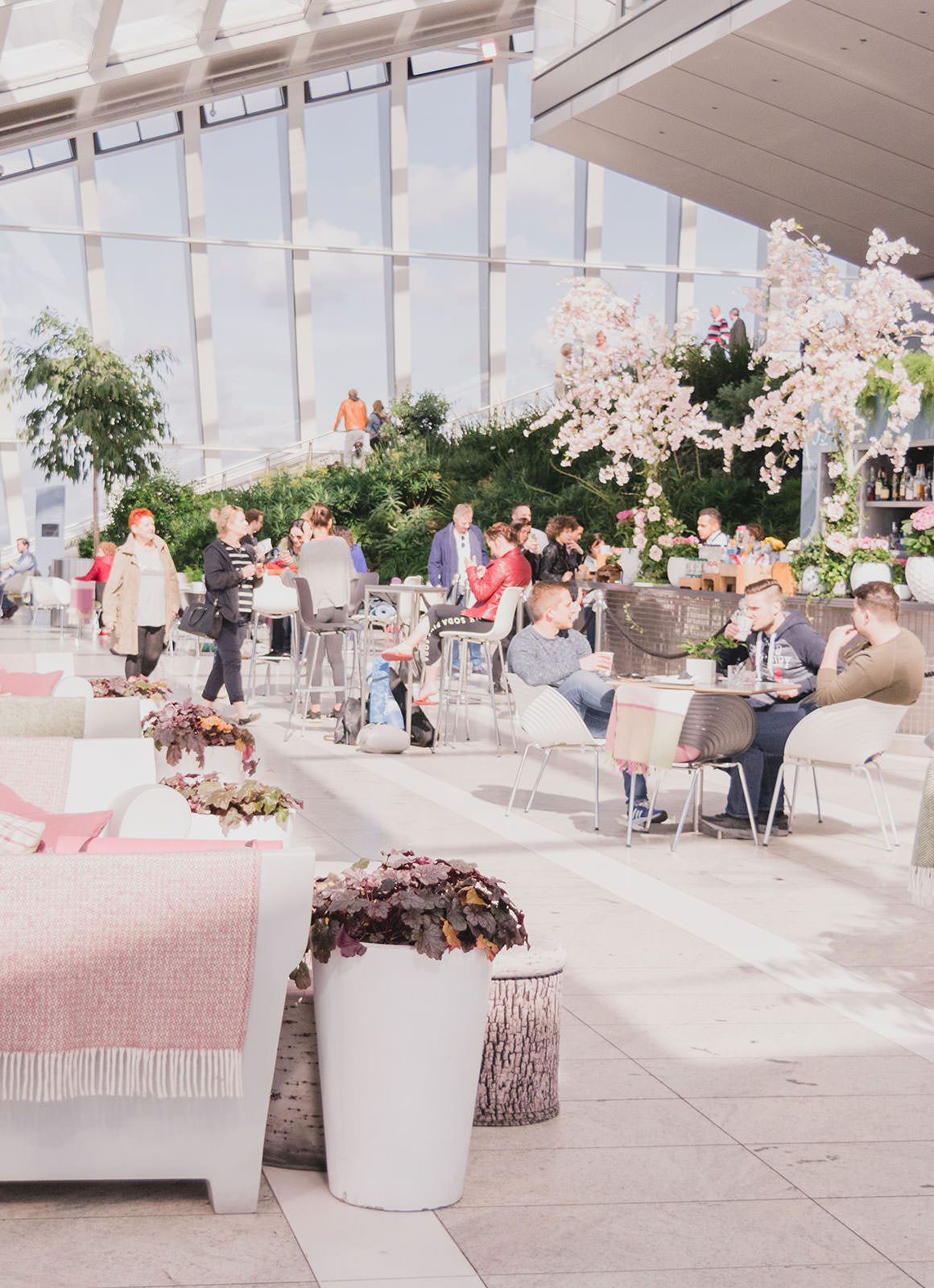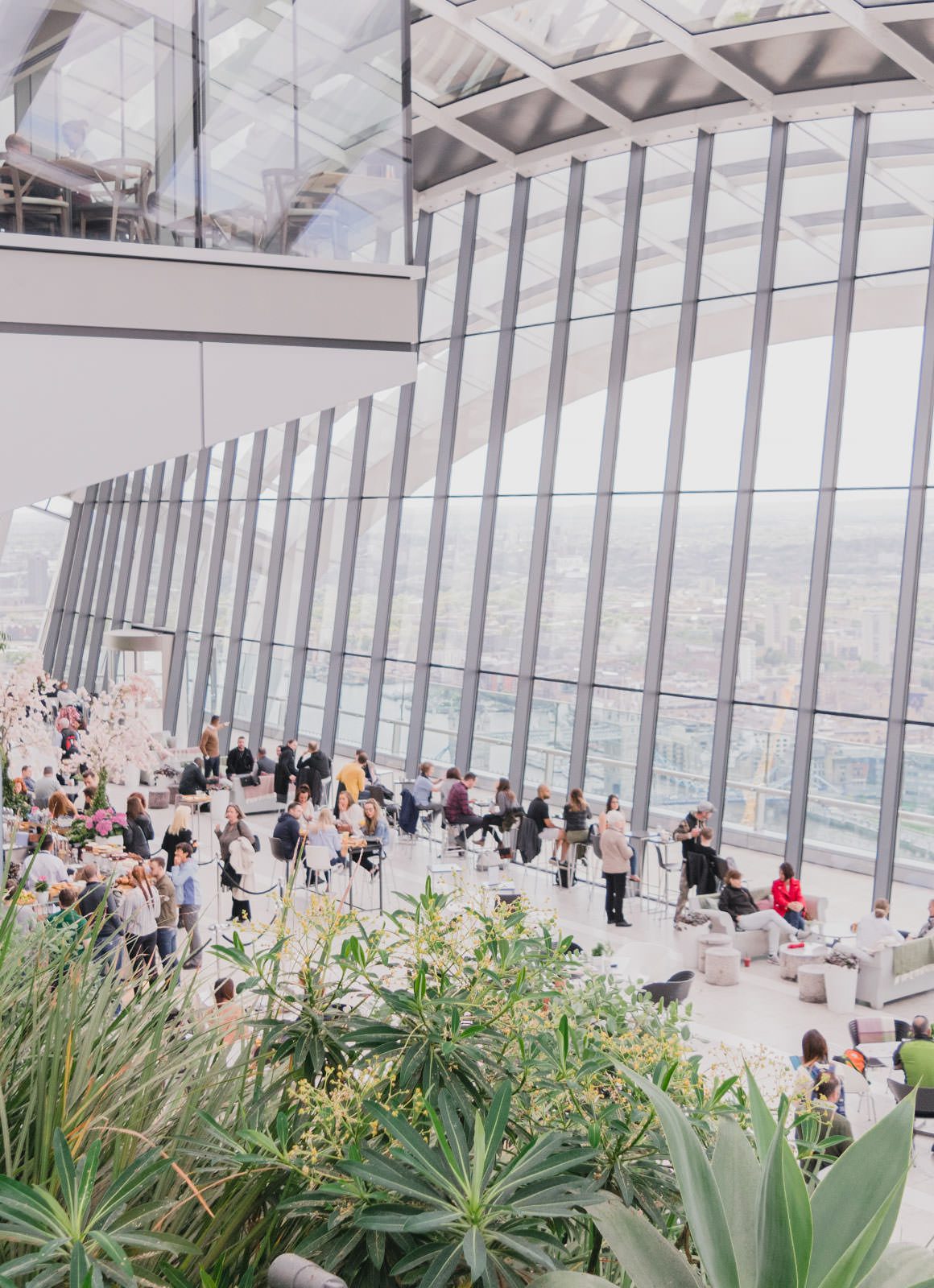 5. Chicama
383 King's Road
SW10 0LP London
+44 (0)20 3874 2000
Website
With a menu inspired by the coastal food of Peru, Chicama cooks up a range of seafood and vegetarian dishes that are to die for. Not only is the food amazing but the service and atmosphere are both incredible. The open kitchen, intimate seating and tapas style dining makes this restaurant super cosy. In fact we ordered another dish just so we didn't have to leave so soon! Oh and did I mention the whimsical details like the flower filled entry, pastel hued dinnerware, plush velvet seating and pink, star patterned tiles? Be sure to book a table as Chicama is often a full house.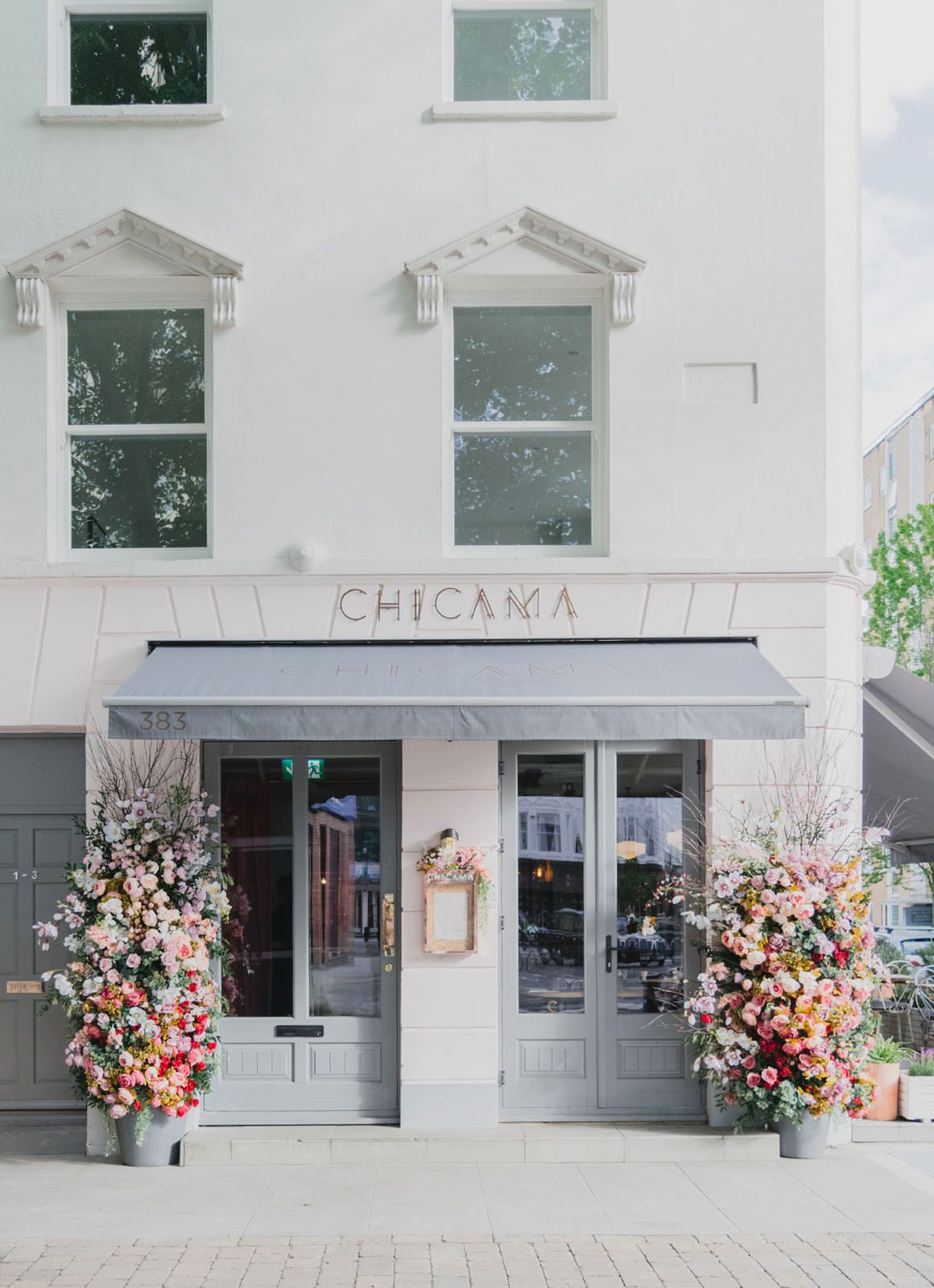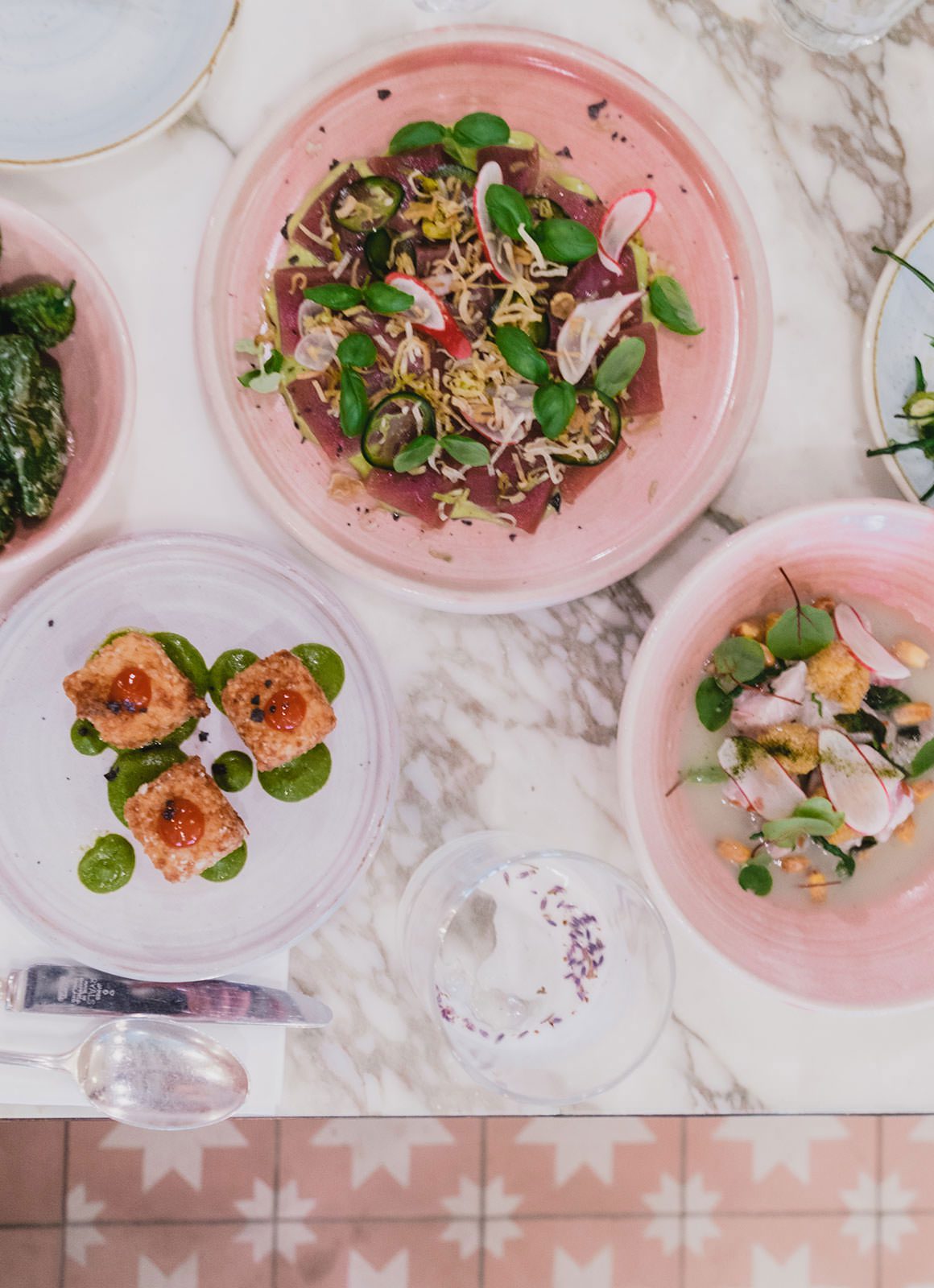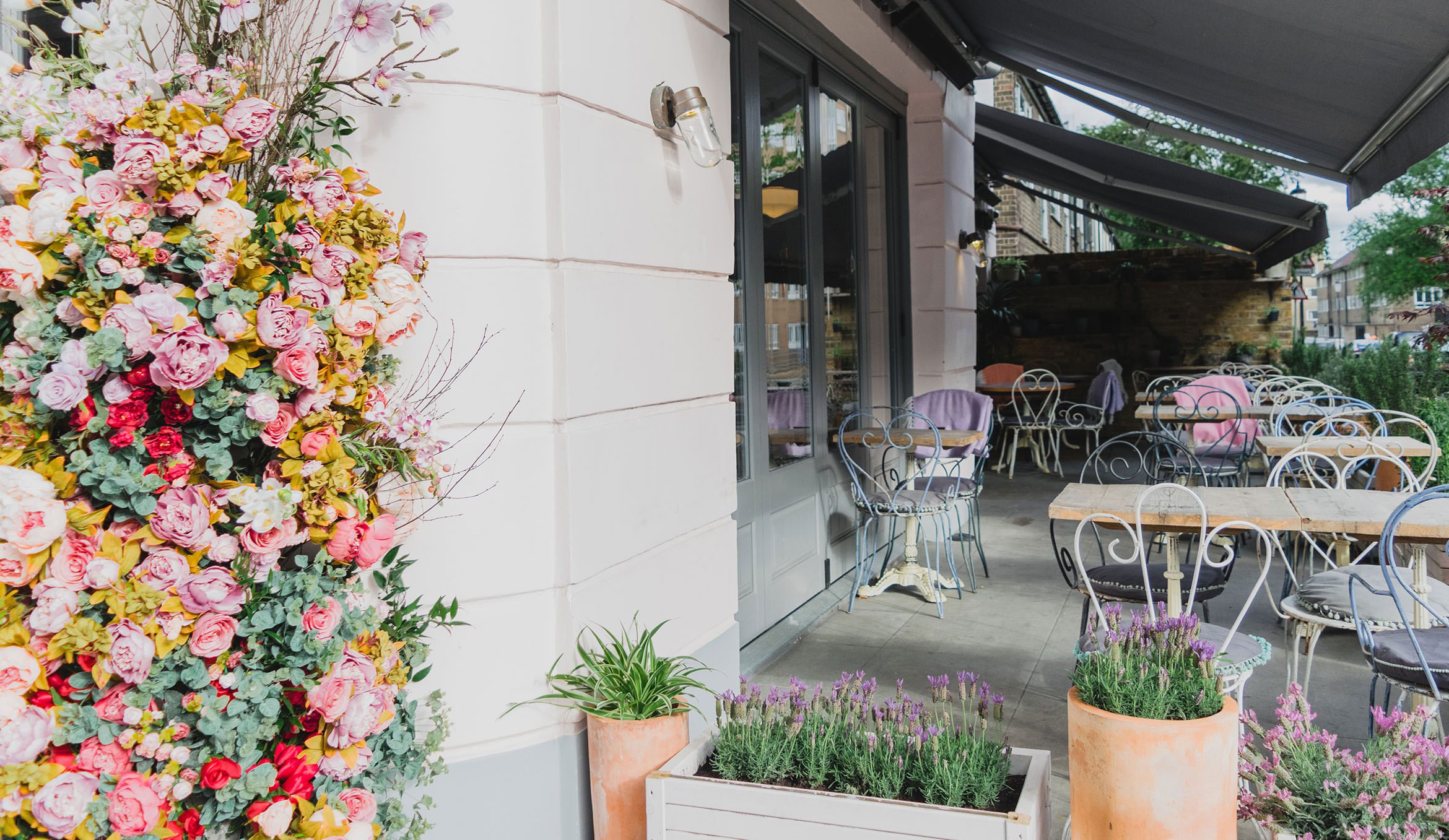 6. Sketch
9 Conduit Street
London W1S 2XG
+44 (0)20 7659 4500
Website
No trip to London would be complete without a high-tea! And Sketch is the place to go for the ultimate in Alice-in-Wonderland-style high-teas. I can guarantee that you will never run out of things to talk about at Sketch – the walls and crockery are covered with quirky illustrations that had us pondering, giggling and just plain confused during our visit. We were also lucky enough that our trip coincided with the second annual Sketch Mayfield Flower Show celebration.
So on top of the already playfully, whimsical venue, iconic for it's plush pink chairs, wall-to-wall art, and rainbow-hued bathroom ceiling there were flowers everywhere. And I mean everywhere – one of the toilets was overflowing with flowers. On a side note it is also completely normal to take your camera with you to the bathroom here, it's just too fun not to get photos and I promise you won't be the only one!
Be sure to make a booking as Sketch is in high demand. While it is quite pricey, you do get endless refills of tea, sandwiches and cakes included. And anything you don't eat you can take home with you. We were a little bit clever and booked the latest time (4pm) so our high-tea doubled up as a late lunch and early dinner! Then we tucked into our left-over banana bread for breakfast the next day.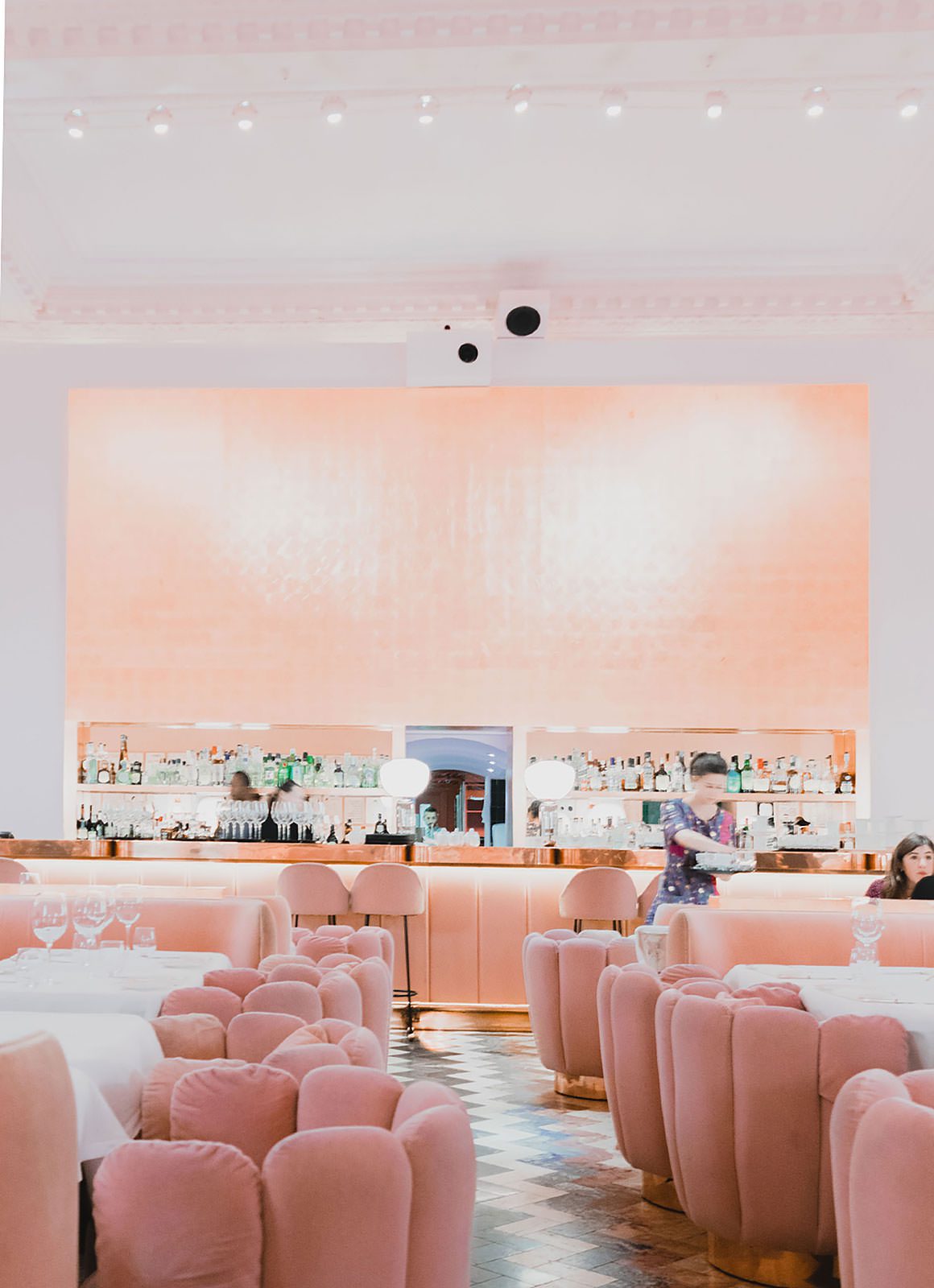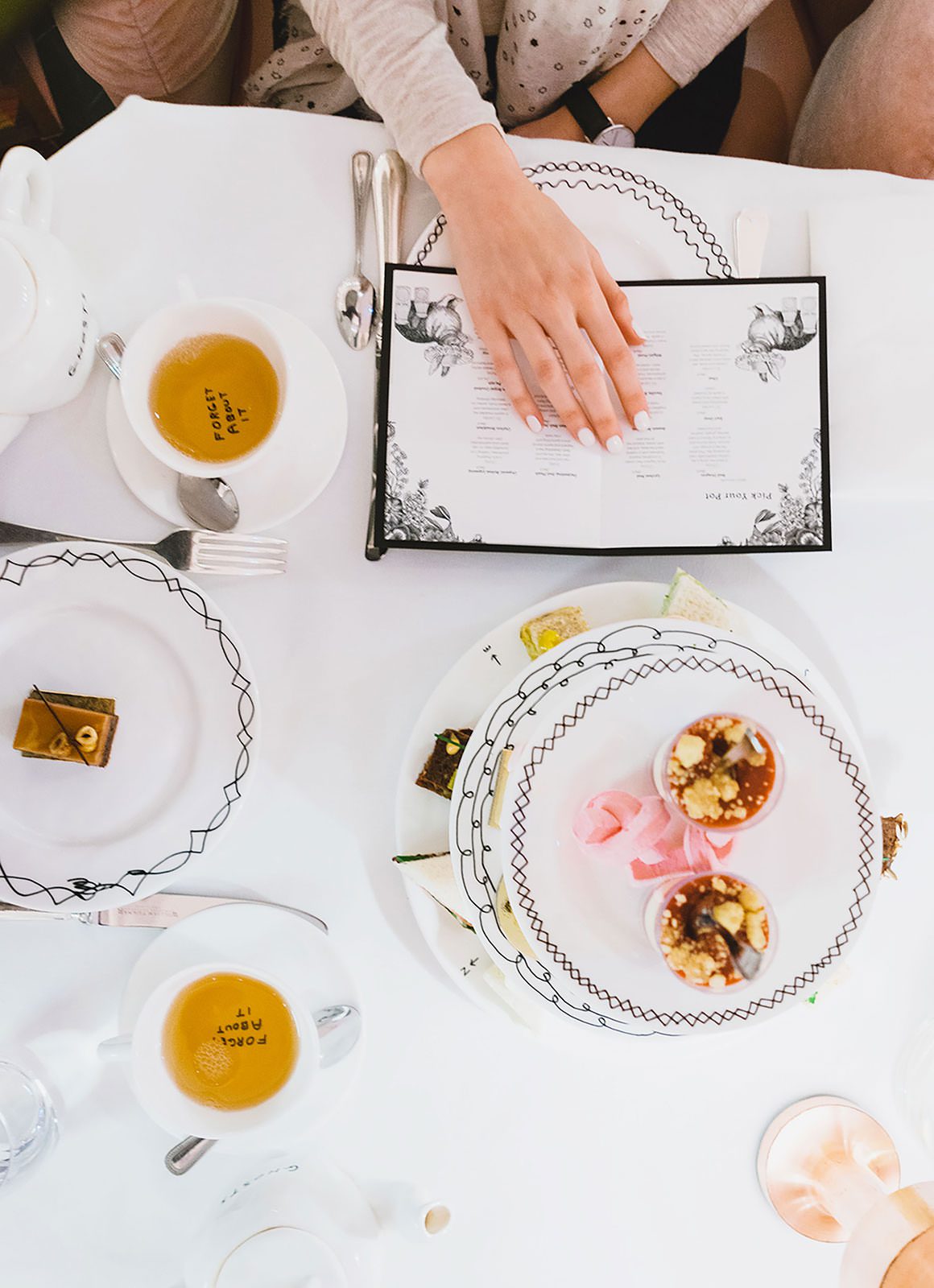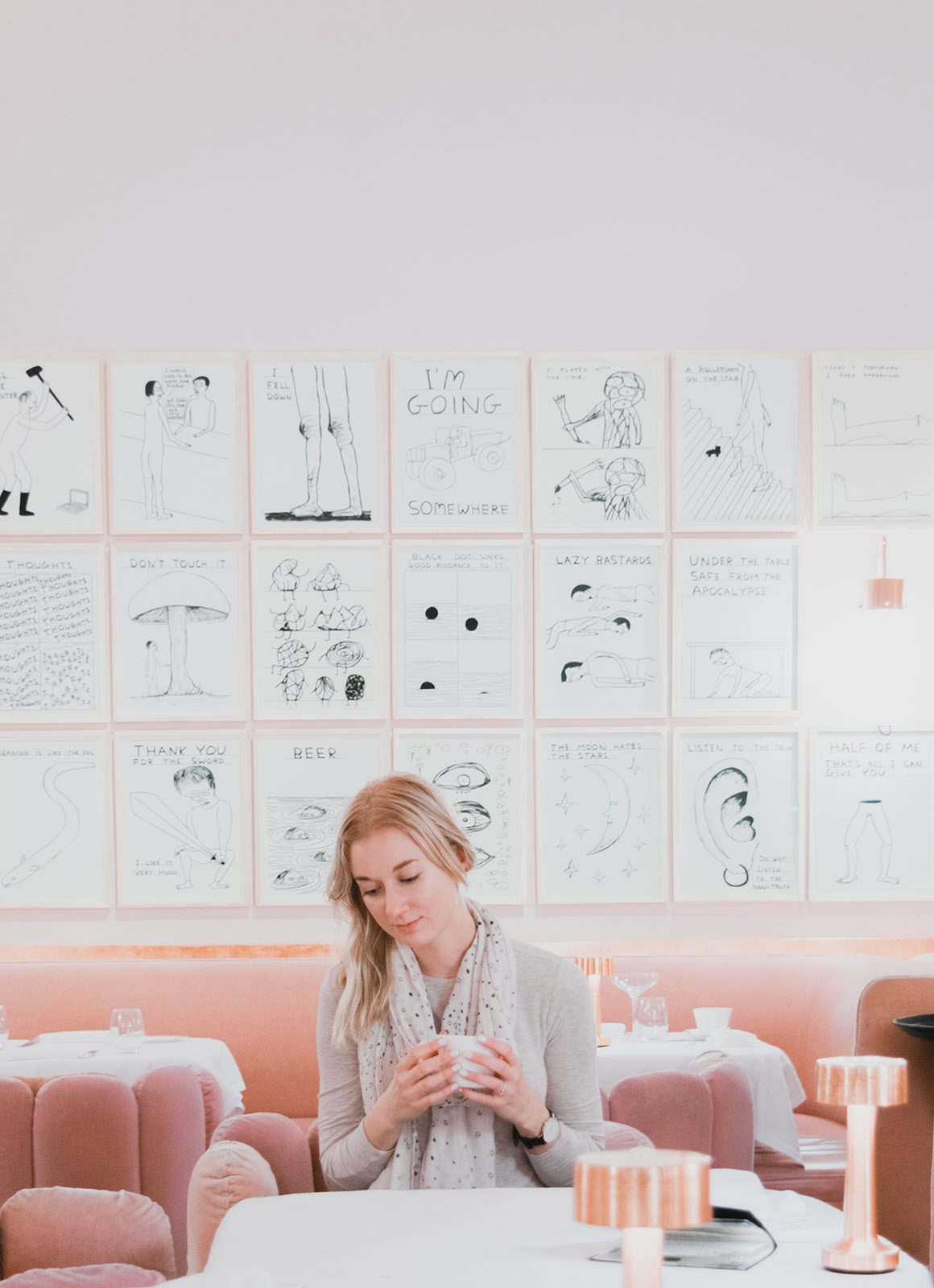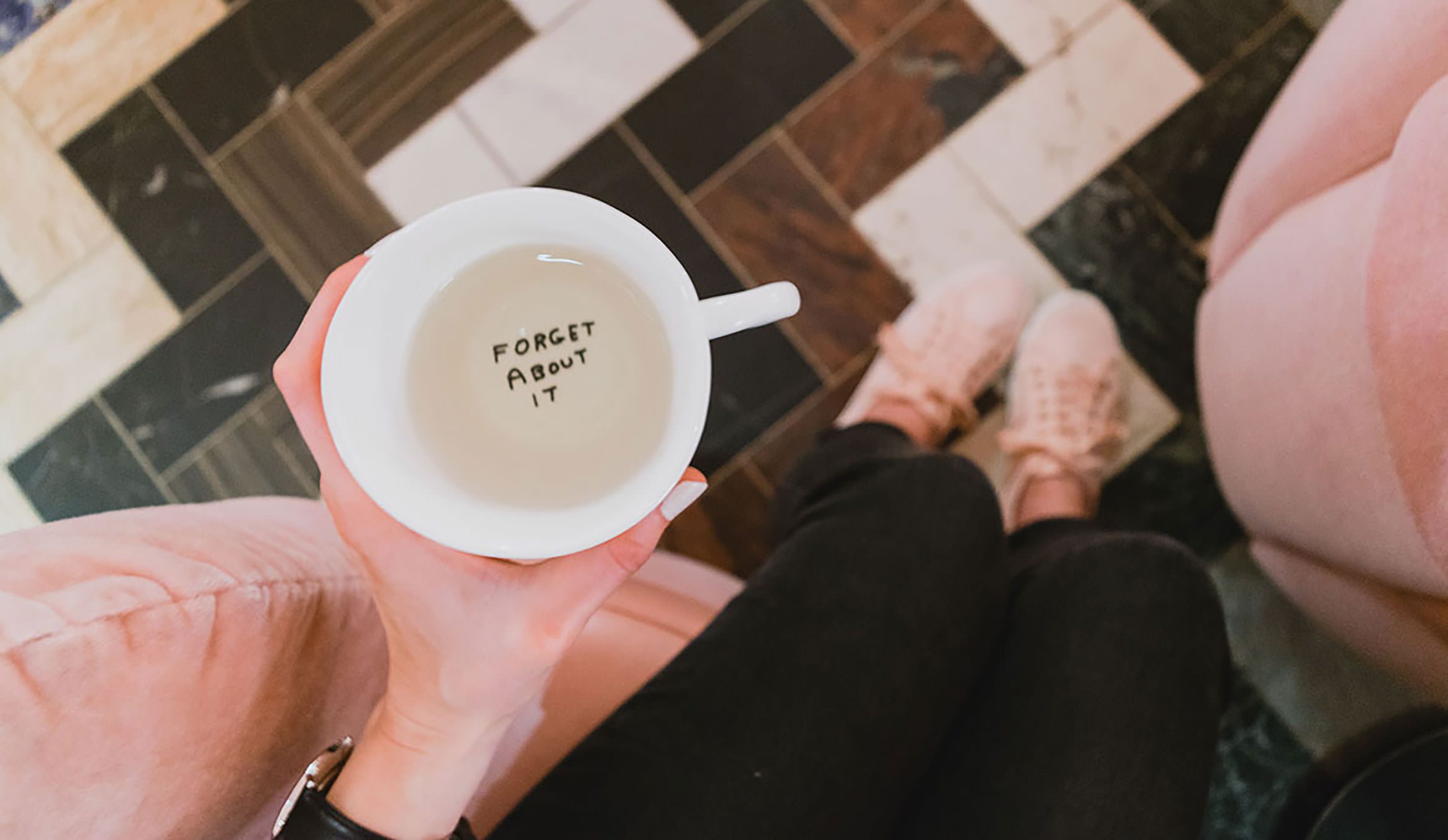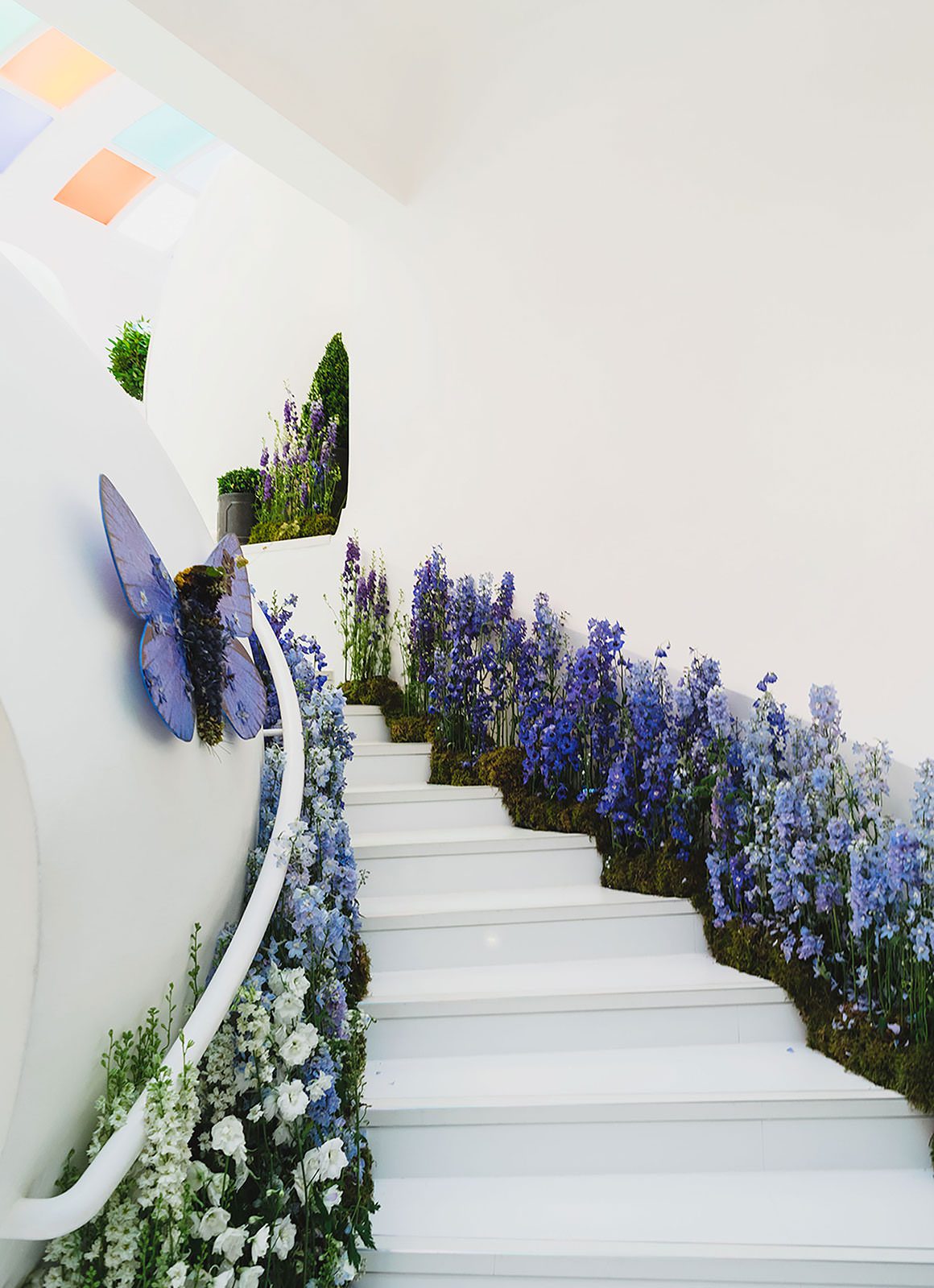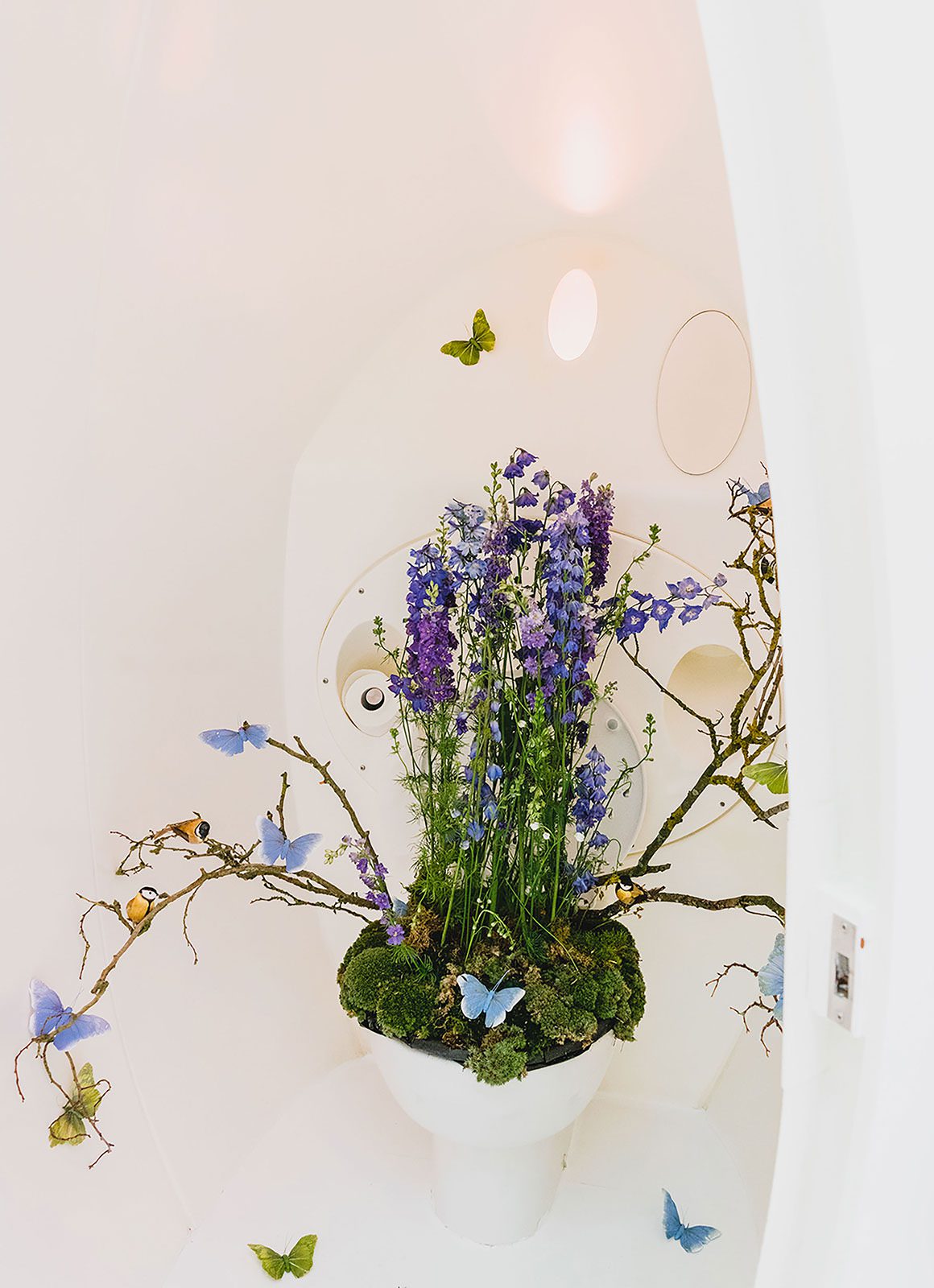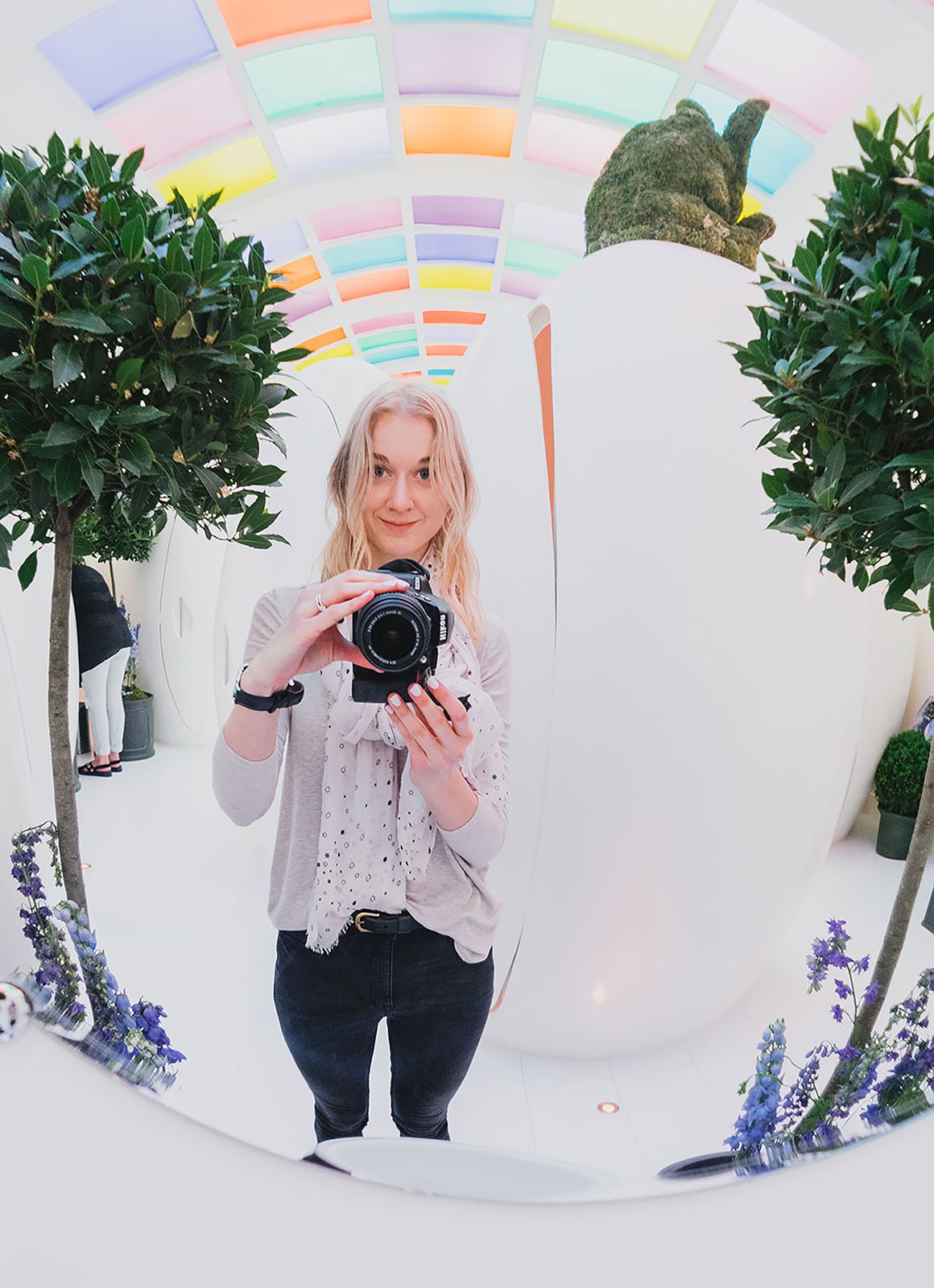 7. The Churchill Arms
119 Kensington Church Street
London, W8 7LN
+44 (0)20 7727 4242
Website
If there ever was a whimsical pub this one is it! The Churchill Arms dates back to 1750 and is renowned for its pretty flower displays. In fact it is even one of the very few pubs that can claim to be a Chelsea Flower Show winner. Once frequented by Winston Churchill's grandparents, The Churchill Arms is now known to be the preferred watering hole of many modern-day celebrities. The perfect spot for a classic English Pub Lunch.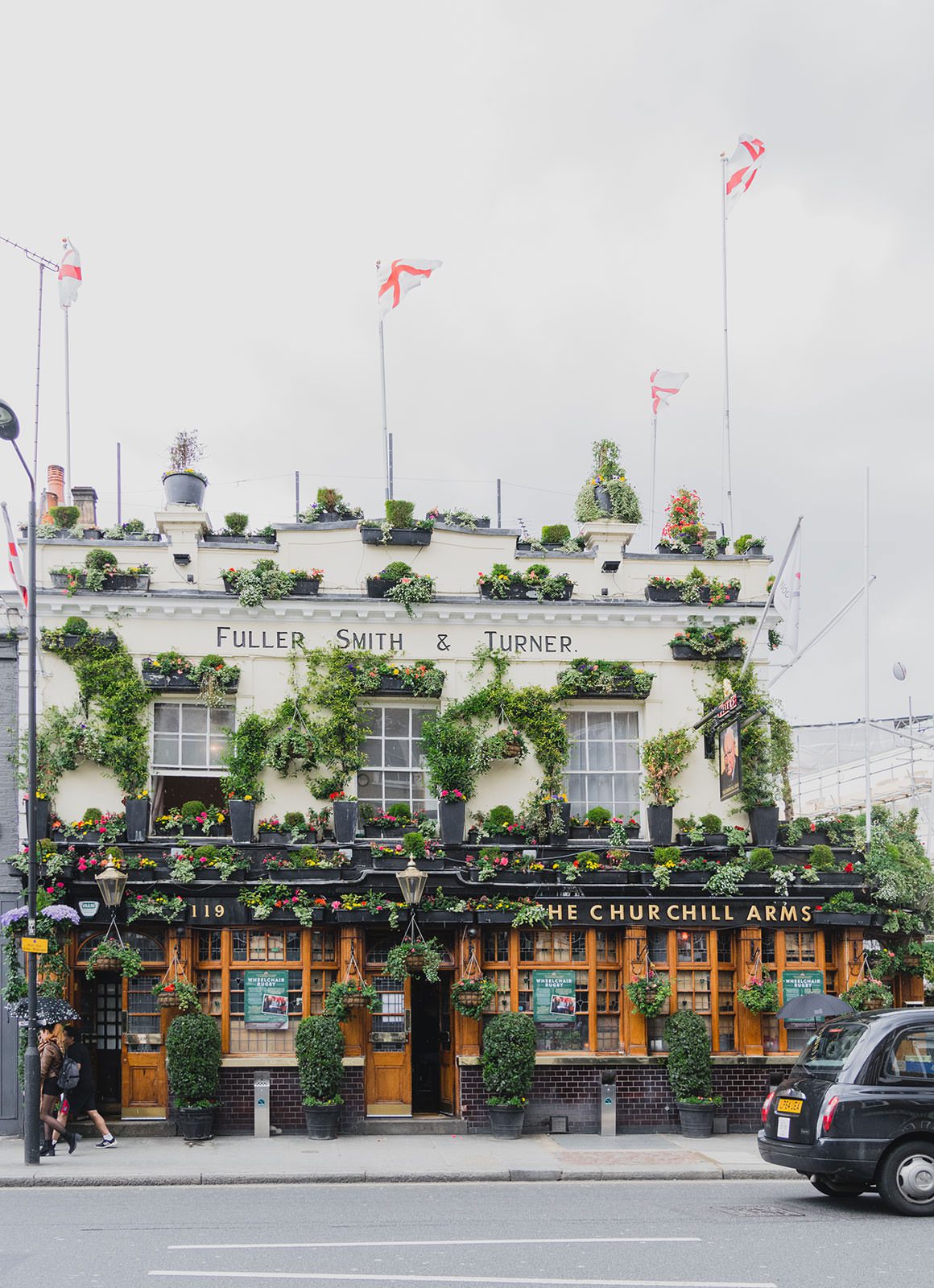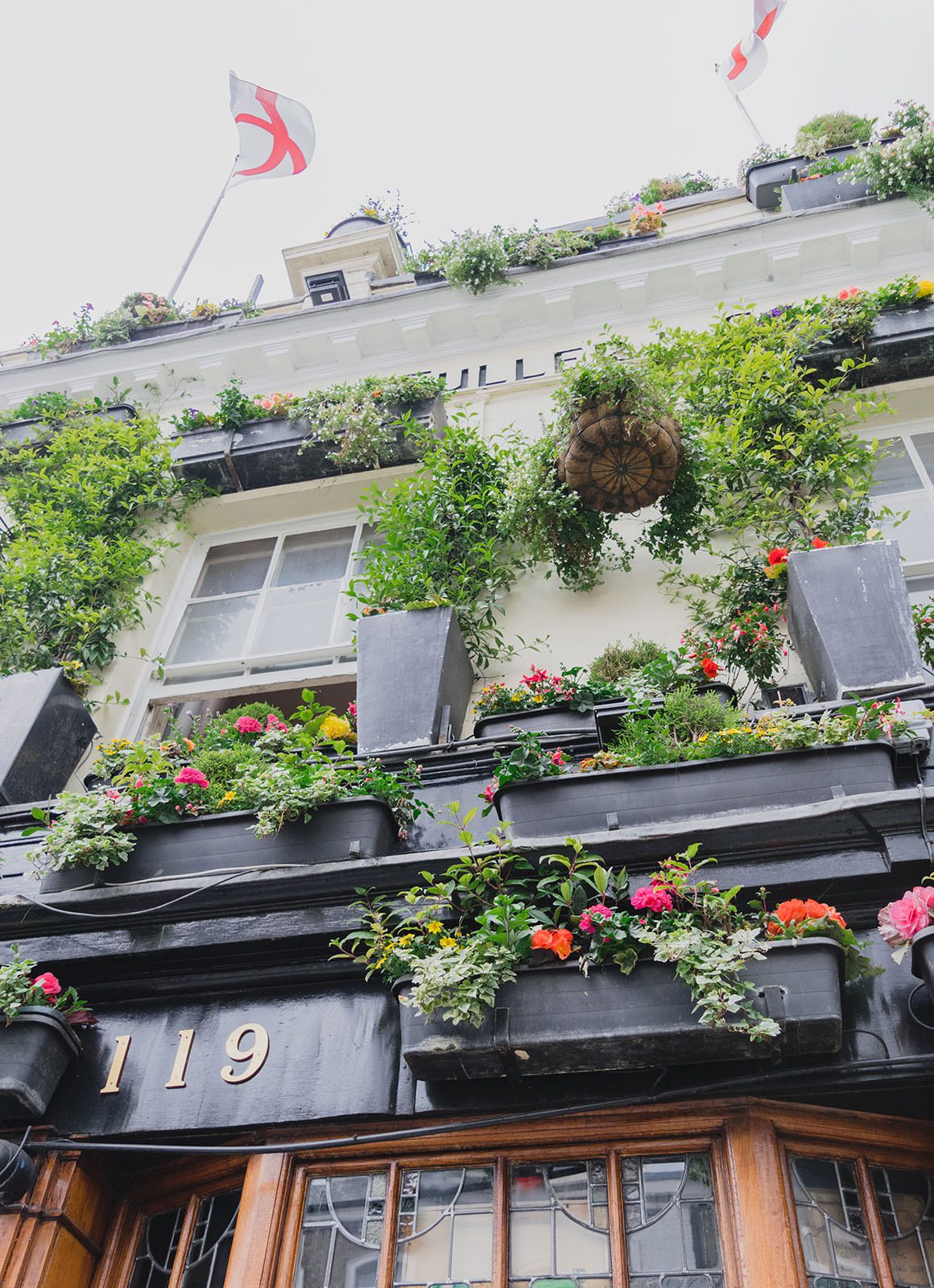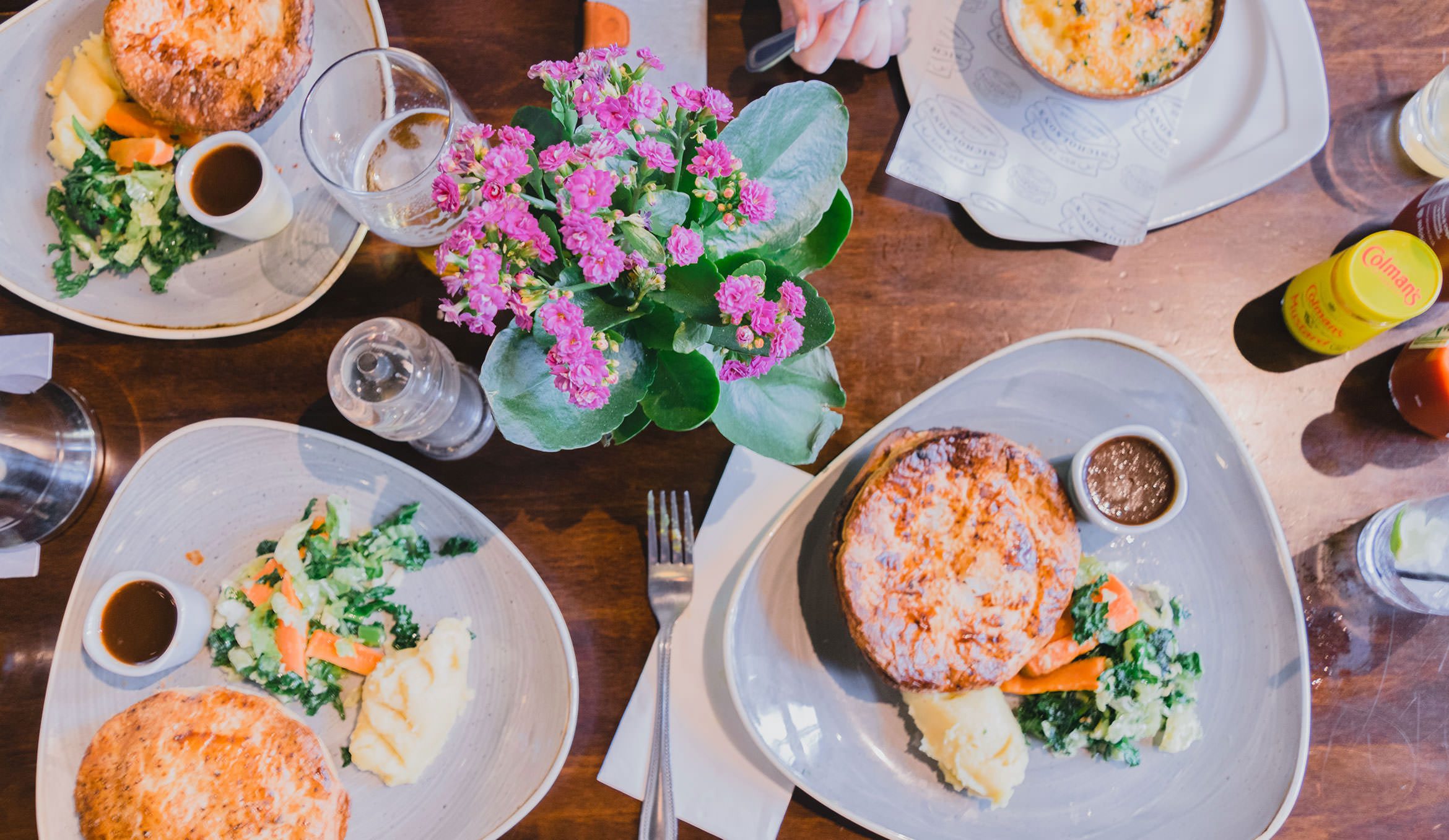 9. Dishoom
If Jase had just one request for our London trip it was that we included a good Indian restaurant for dinner one night. He is a big fan of the cuisine and had heard good things about the Indian food in London. It didn't take me long to come across Dishoom when I started my search. With lots of amazing reviews this Bombay style restaurant did not disappoint.
The restaurant is very popular and has a walk in policy, so you can only make bookings for certain times and group sizes. However we found our 30 minute wait for a table seamless and enjoyable. After five minutes in the line we were taken down to the bar where we could sip on cocktails for our remaining 25 minutes. Paying homage to Irani cafés that were once part of life in Bombay, Dishoom is whimsically themed and the service and food was incredible. In fact, we almost forgot we were in London until we walked back outside!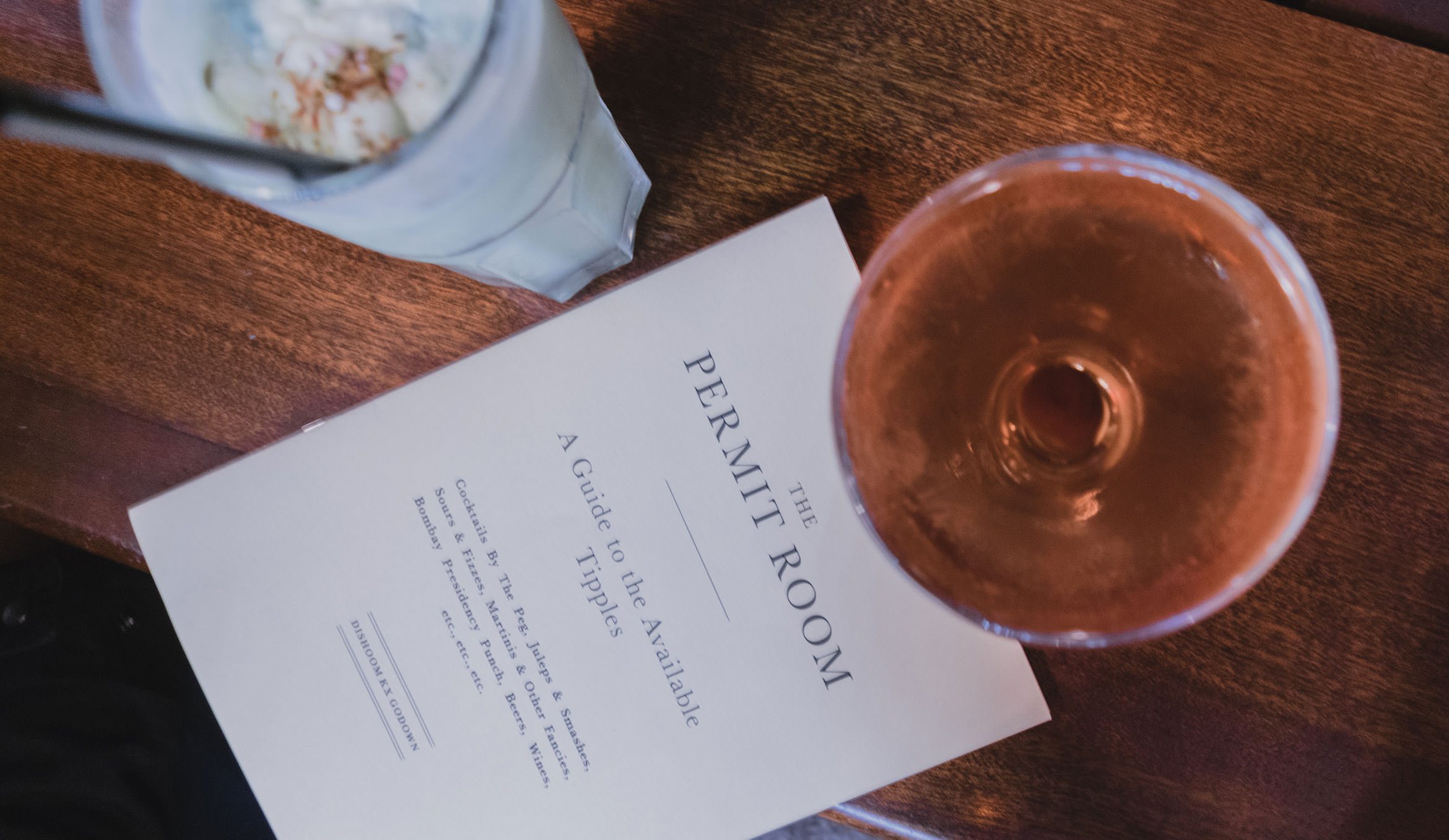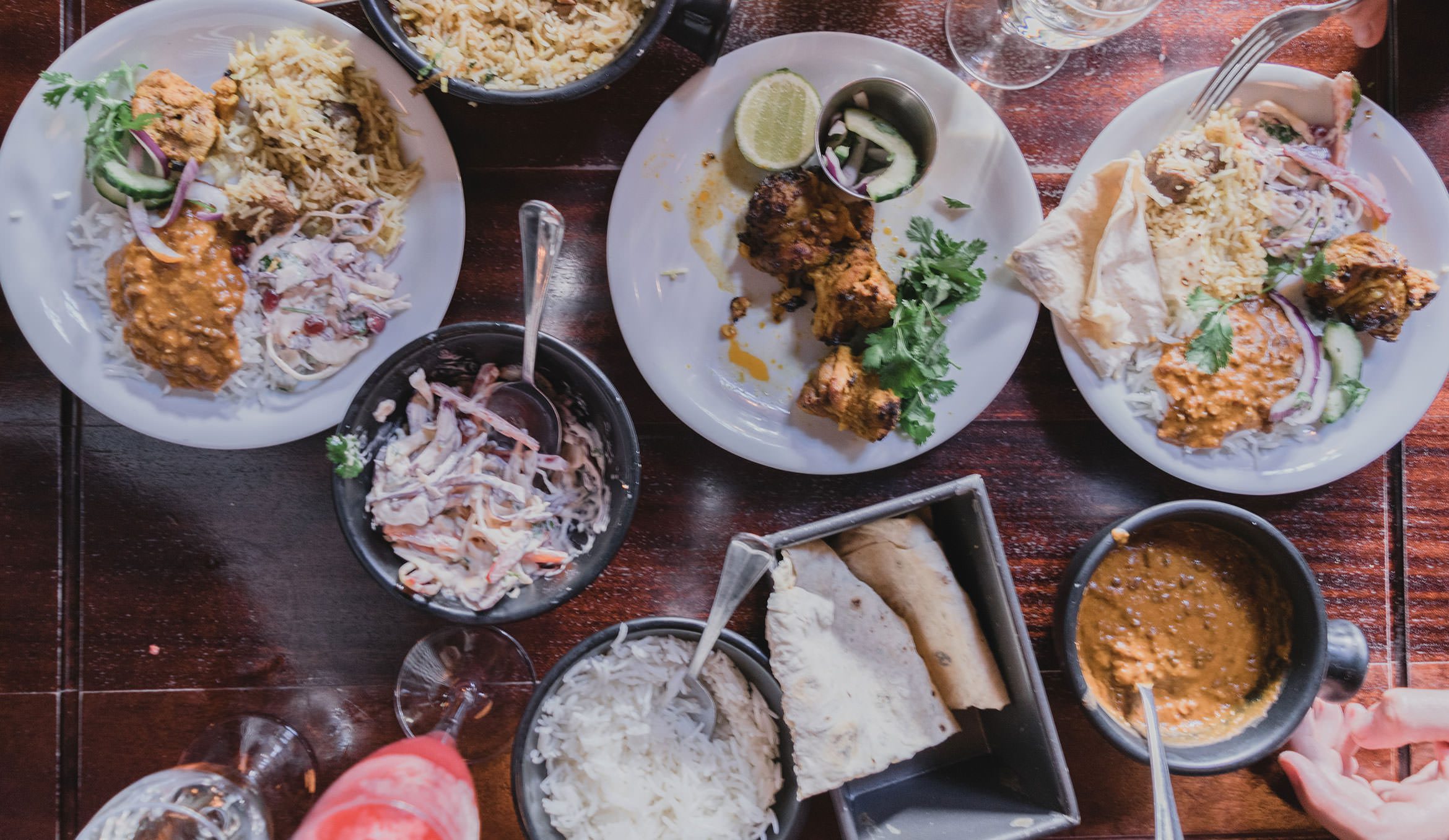 I am sure this list could go on and on forever but these were my favourite picks! What would you include on your list of whimsical restaurants & eateries you must try in London?
For the ultimate whimsical London itinerary pair these restaurants up with the spots in my prettiest places in London list. And if you need ideas for what to pack for your trip to London? Check out my London packing wardrobe here.
---
Want to see a little more of our London trip? Take a peek at my highlights video below and subscribe to my YouTube Channel to be the first to see the newest Jayde Archives videos!
---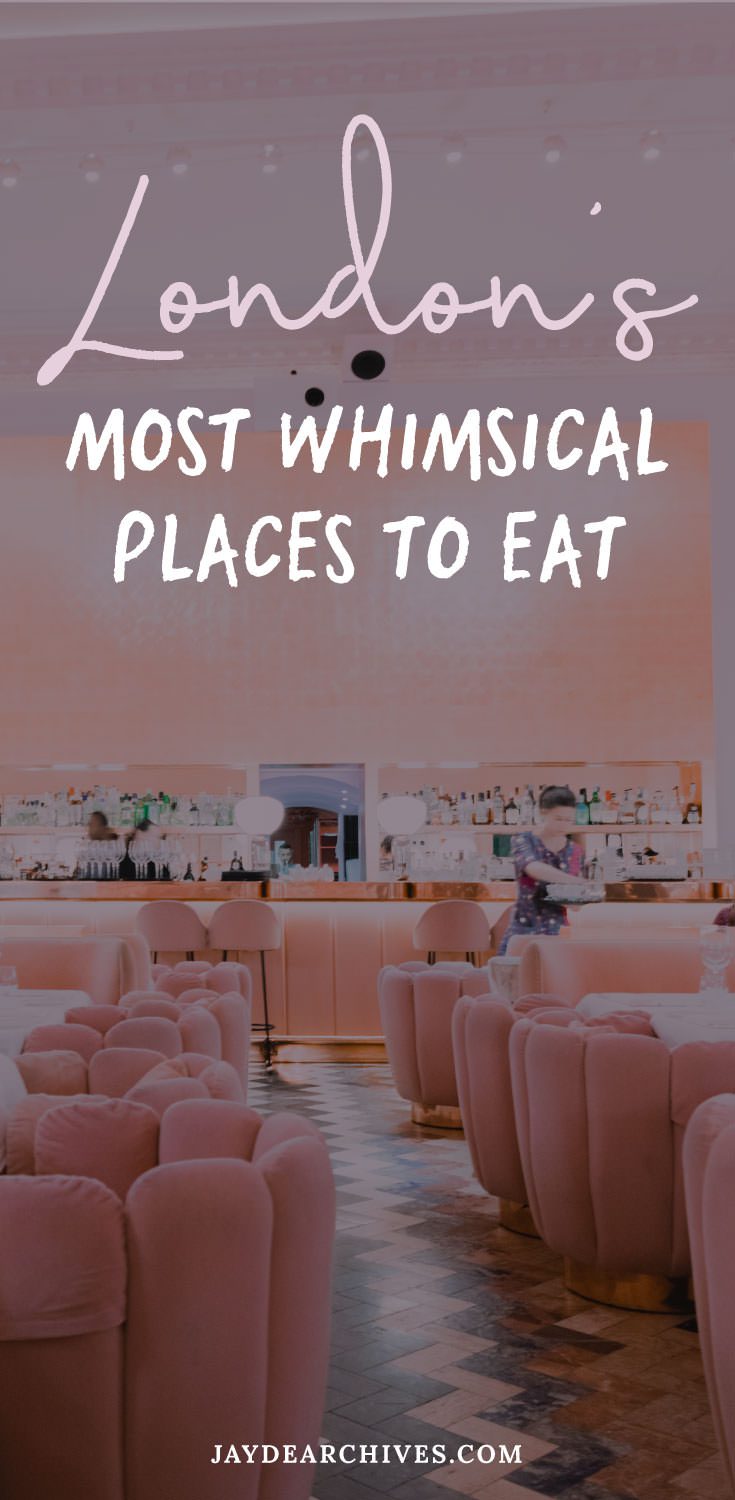 Save
Save
Save
Save
Save
Save
Save
Save
Save
Save
Save
Save
Save
Save
Save
Save
Save
Save
Save
Save
Save
Save
Save
Save
Save
Save
Save
Save
Save
Save
Save
Save
Save
Save
Save
Save
Save