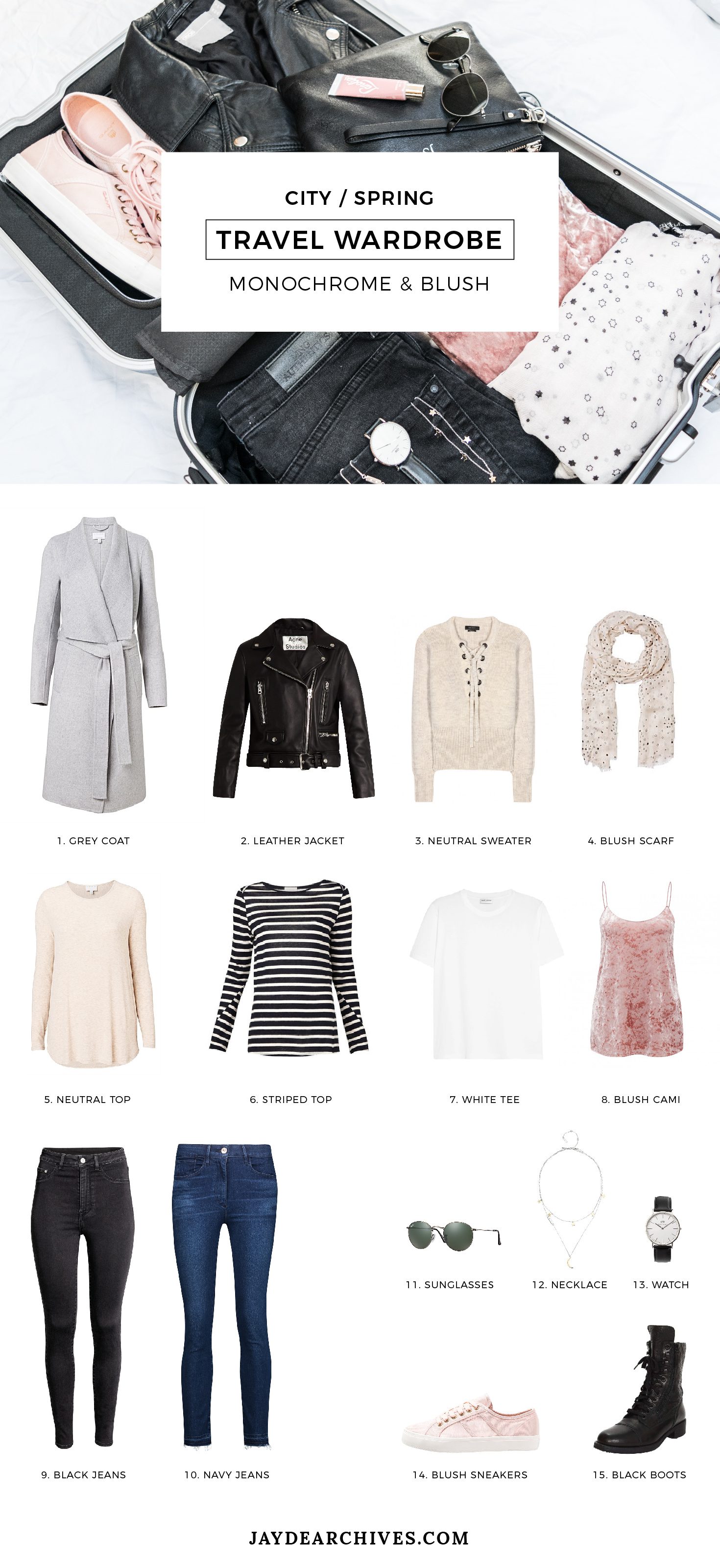 ---
There is a certain art to packing – achieving that balance between packing light and having enough variety to suit the weather, your mood and daily activities. It's something I've been trying to work on and I finally feel like I am getting the hang of it. I have just finished putting together my travel wardrobe for my upcoming London trip and I'm feeling pretty happy with it. So much so that I thought I would share it with you!
Weather Suitability
Spring/Autumn
This travel wardrobe is perfect for in-between season weather, when the days start and end cooler but warm up a little in the middle.
Location
City
I've put together this travel wardrobe for a city trip to London (you can read all about our trip and see my outfits in action here and here). We will be doing lots of walking, a bicycle tour, site-seeing and eating out. So while there are plenty of practical and comfy pieces for the active days I've also tried to add a little elegance so I don't look out of place at afternoon tea!
Packing List
Grey coat
Leather jacket
Neutral sweater
Blush scarf
Neutral top
Striped top
White tee
Blush cami
Black jeans
Navy jeans
Sunglasses
Necklace
Watch
Blush sneakers
Black boots
Outfits
These 15 pieces will make up at least eight different outfits so will easily last you a whole week.

---


---

Save
Save
Save
Save