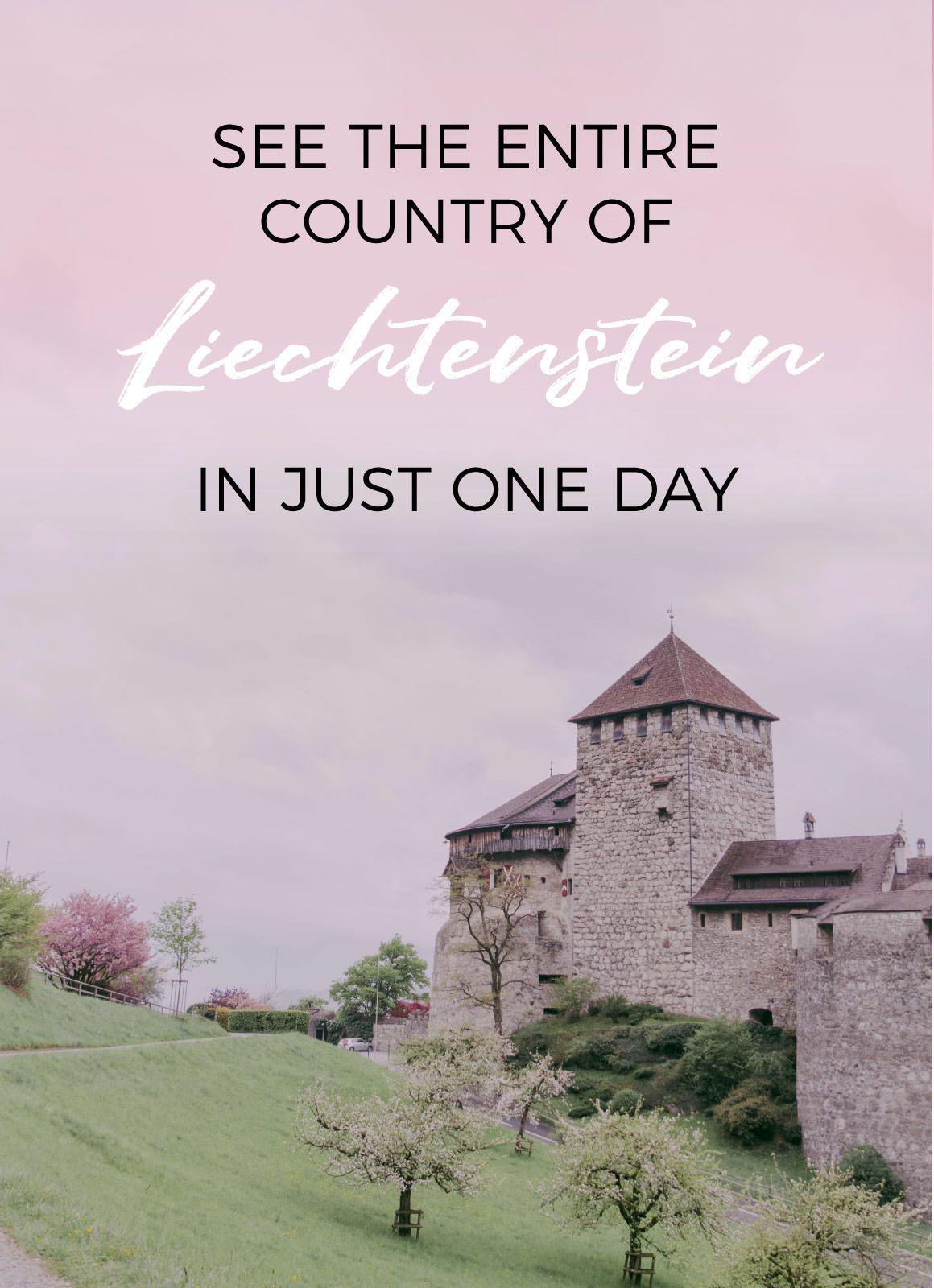 Never heard of the country of Liechtenstein? No neither had I until we moved to Switzerland. Liechtenstein is a teeny tiny country bordered by Switzerland and Austria. It has a population of 37,000 people, is one of only two doubly landlocked countries and with a total area of 160km2 is the sixth smallest country in the world. But that isn't where the interesting facts and figures end!
Hans Adams II, the Prince of Liechtenstein is Europe's wealthiest monarch with a personal fortune of about $4.0 billion. However, despite his fortune he still lives in Vaduz Castle. The earliest parts of the castle date back to the 12th century and the Princely Family of Liechtenstein acquired it in 1712. It was renovated in the 1920's though, so I am sure everything is up to date now…
Thought I was finished? Sorry not just yet – this is too much fun! The Prince sounds like a pretty friendly guy, he holds a party in his castle once a year and invites the whole country. Oh and when you turn 18 you get to have dinner with him. In fact the whole country sounds pretty friendly. Legend has it that in Liechtenstein's last military engagement in 1866, their army left as 80 soldiers and returned as 81. They had brought back a new Italian friend with them. As you do.
Oh but I haven't even told you the most exciting part yet! In the teeny tiny country of Liechtenstein, in an itty bitty town called Triesenberg you can go trekking with llamas. TREKKING WITH LLAMAS. Sorry, I really love llamas. Before our trip to Lichtenstein I had read that quite a few people go there simply to tick another country off their list. But after visiting myself I can tell you that it is a trip worth far more than just that.
---
How to get to the little country of Liechtenstein
The best way to get to and see Liechtenstein is by car. Coming from Switzerland is easy as there is no border control between the two countries. From Zurich it is just a short 1 hour and 25 minute drive. Depending on where you are staying or traveling from it is also close to the borders of Austria, Germany and Italy.
Currency
Liechtenstein's official currency is the Swiss Franc, however most places will also accept Euros.
Itinerary Map
To make this trip really easy for you to follow, I've put a Google map together with all the destinations, points of interest and walking/driving routes. You can save the map to your desktop or phone simply by logging in to your Google account and clicking the star icon next to the map title below. To access the map at any time go to the Google Maps menu > Your Places > Maps and if saved correctly it will appear here for you. Or you can view and print the map here.
One Day Itinerary
1. Vaduz
You won't need long to see the city of Vaduz. It is pretty tiny however there are a few landmarks you may want to see. There is the Gemeindeverwaltung Rathaus (government building), an art museum and Vaduz Cathedral. Wander down Landstrasse (the main street) for half an hour and you will see it all!
2. Souvenir Passport Stamp
There is no airport in the country of Liechtenstein, however if you are a fan of passport stamps I have good news for you. The Liechtenstein Centre in Vaduz will stamp your passport for a couple of francs. Don't worry, it's all legit!
3. The Prince of Liechtenstein's Winery
No need to move the car, The Prince of Liechtenstein Winery is within walking distance of the city centre. Spend some time exploring the four hectares of vineyards and then head inside to the cellar for a tasting. Being situated in one of the best wine-growing regions in the Rhine Valley, the vineyards soil is perfect for growing Pinot Noir and Chardonnay. We tasted three of the vineyards wines for 9 francs and then bought a bottle to take home with us!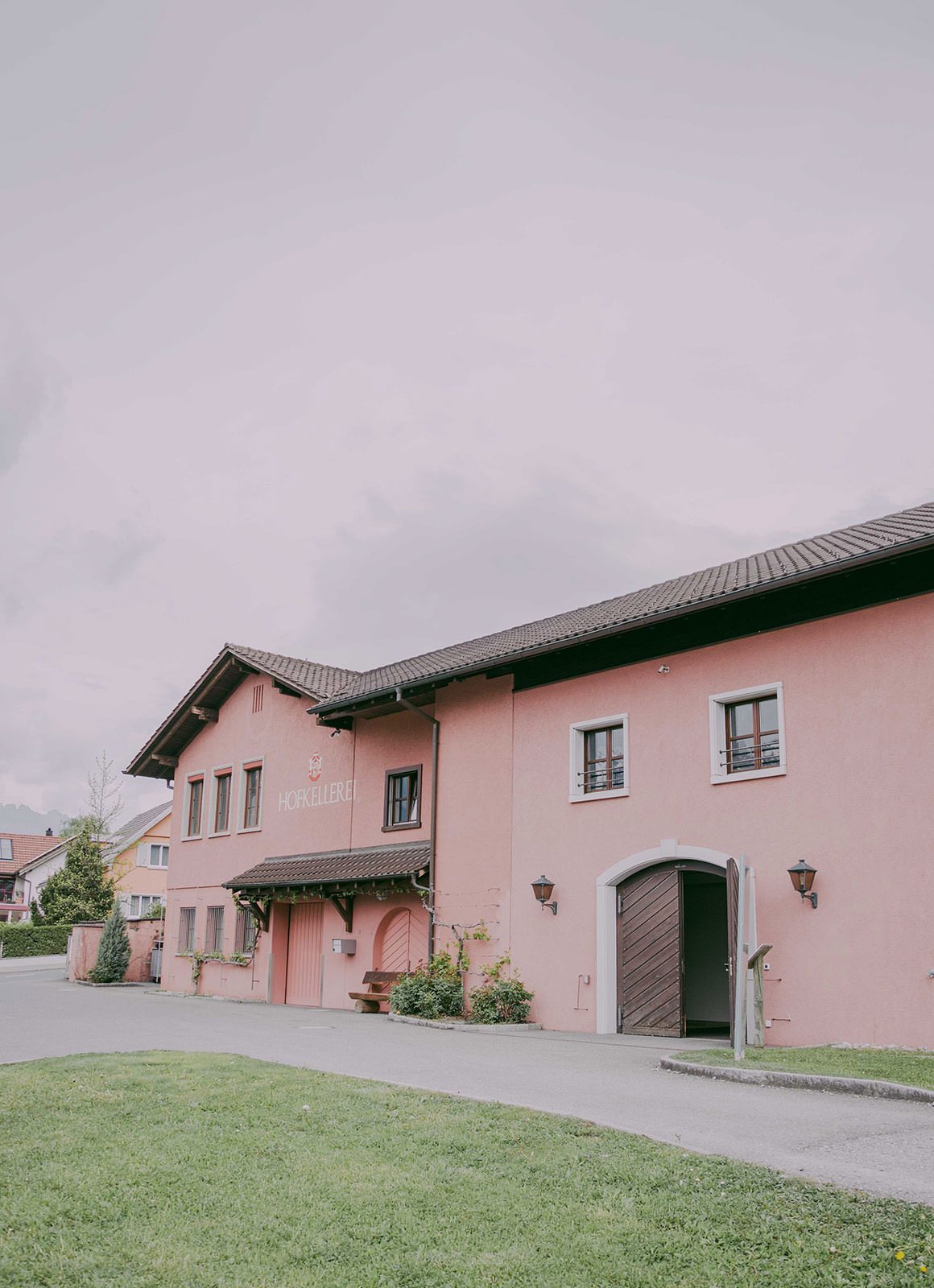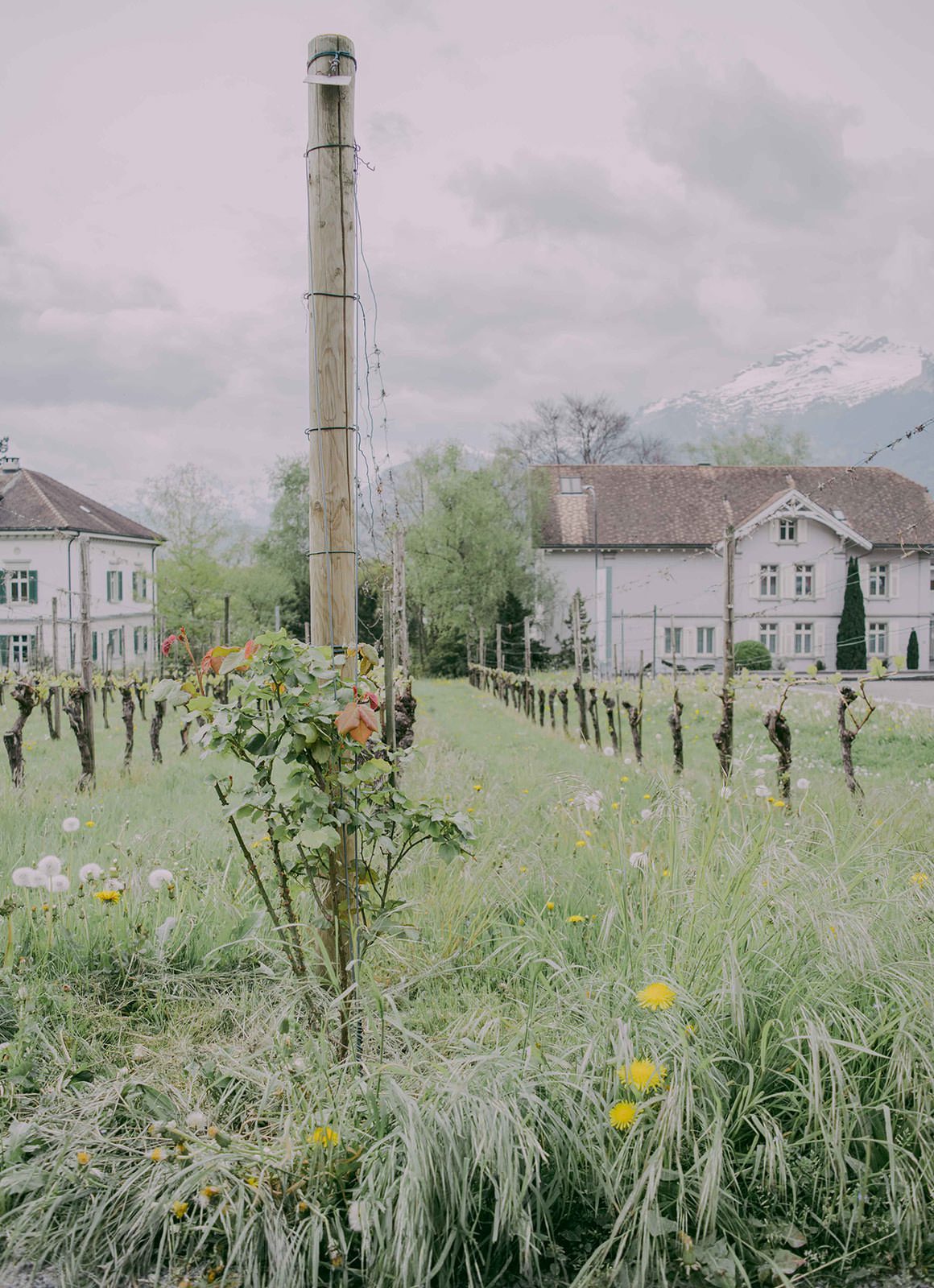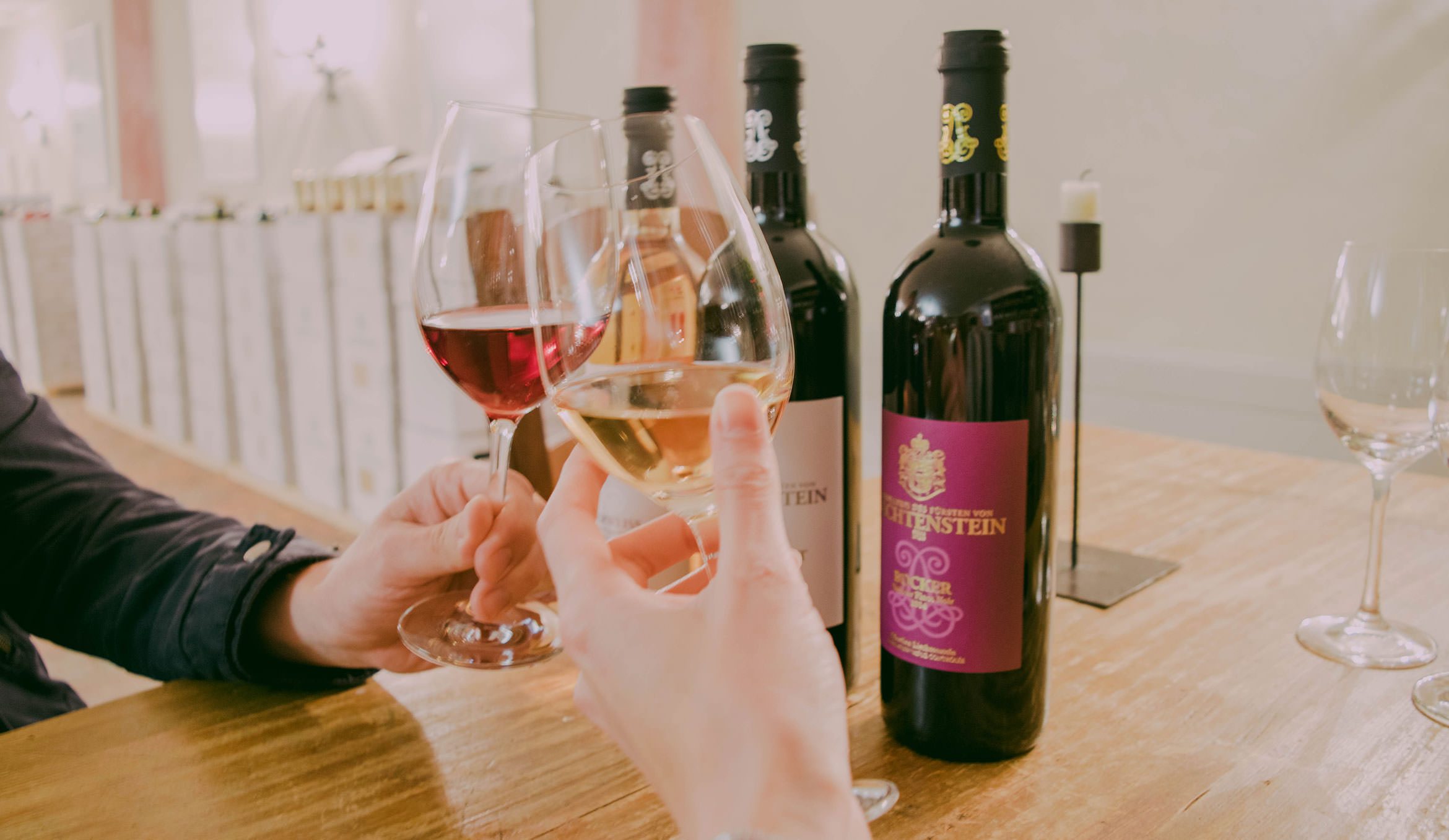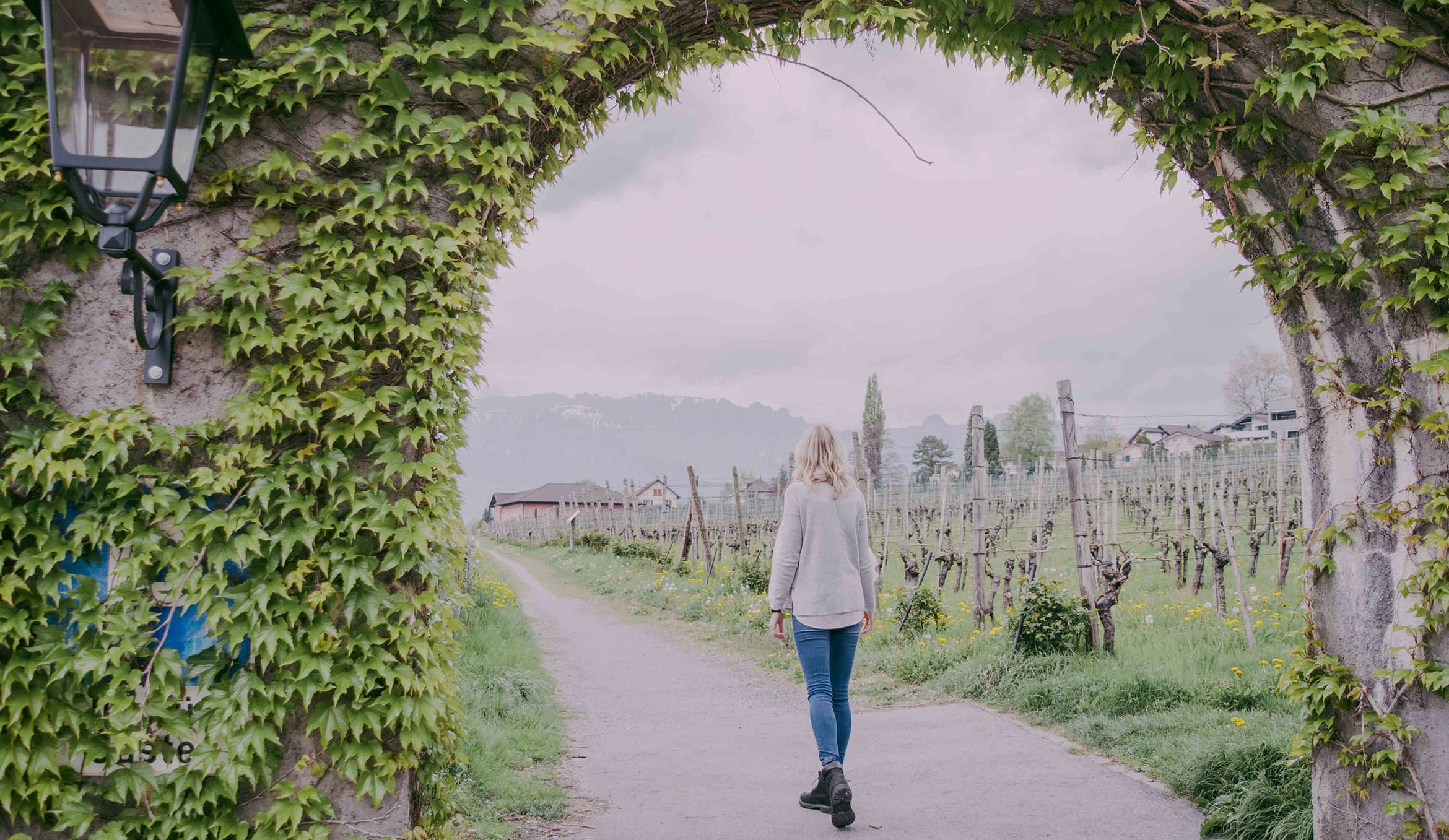 4. Vaduz Castle
What makes visiting Vaduz Castle so interesting is that you can't go in because the Prince still lives there. You can drive up or if you like walking then you can do a nice easy hike up. The hike goes through the estates forest of beech trees and you get stunning glimpses of the Rhine Valley. In spring you will see pretty cherry blossoms and in autumn the colourful foliage. Once you get to the castle you get stunning views over the town and peek into the castle from the outside. If you enjoy a good sticky beak then you'll love this.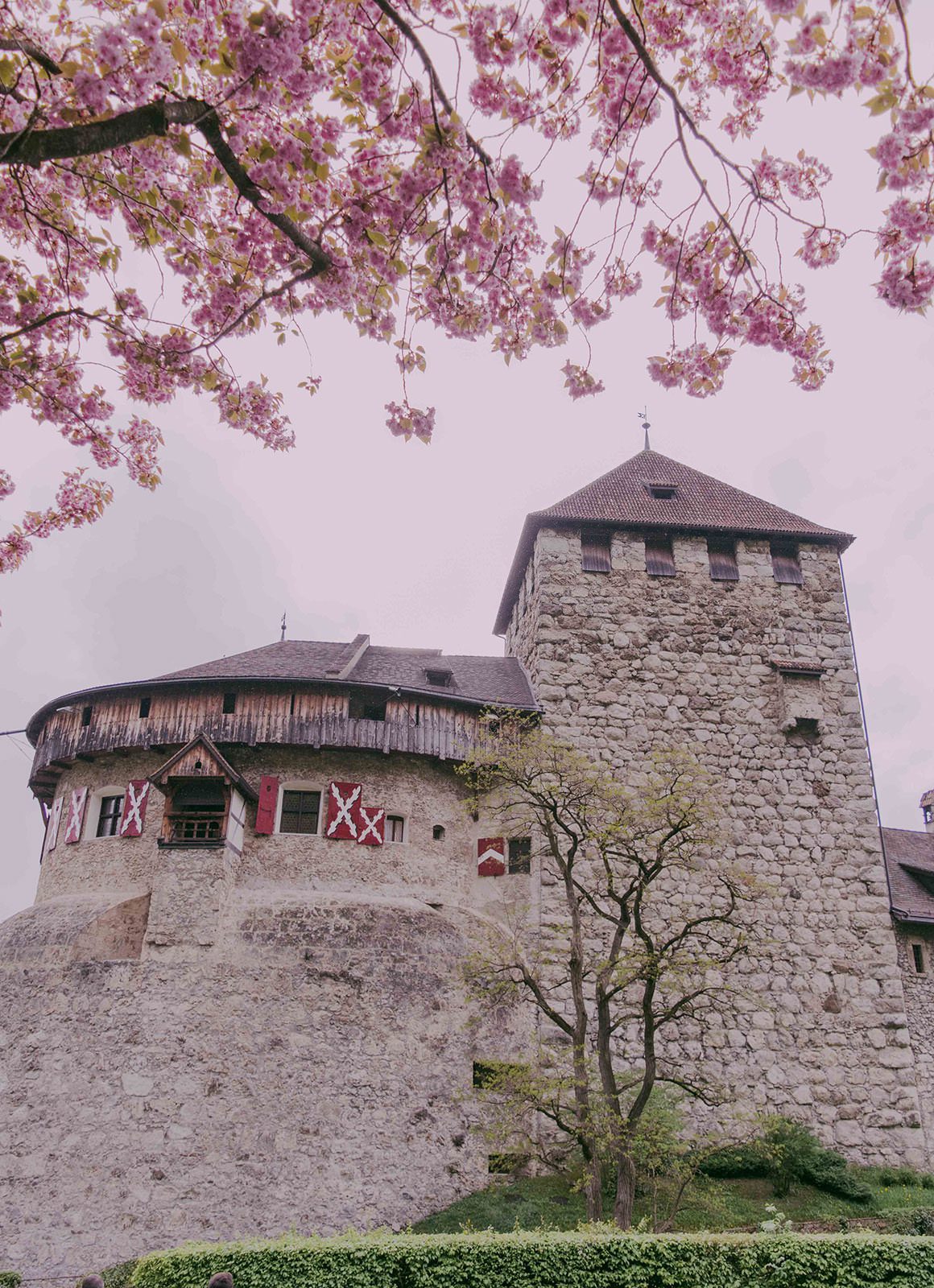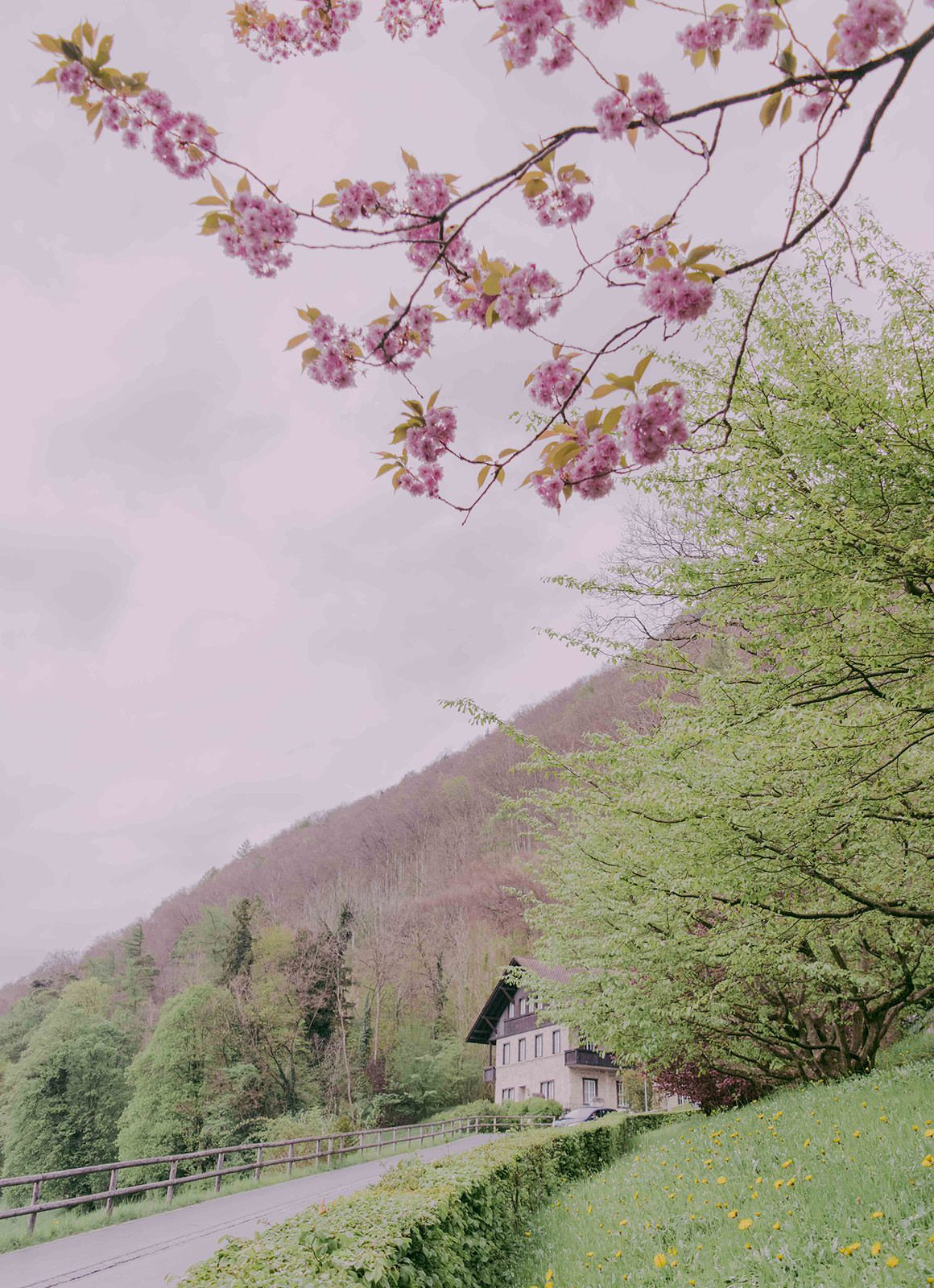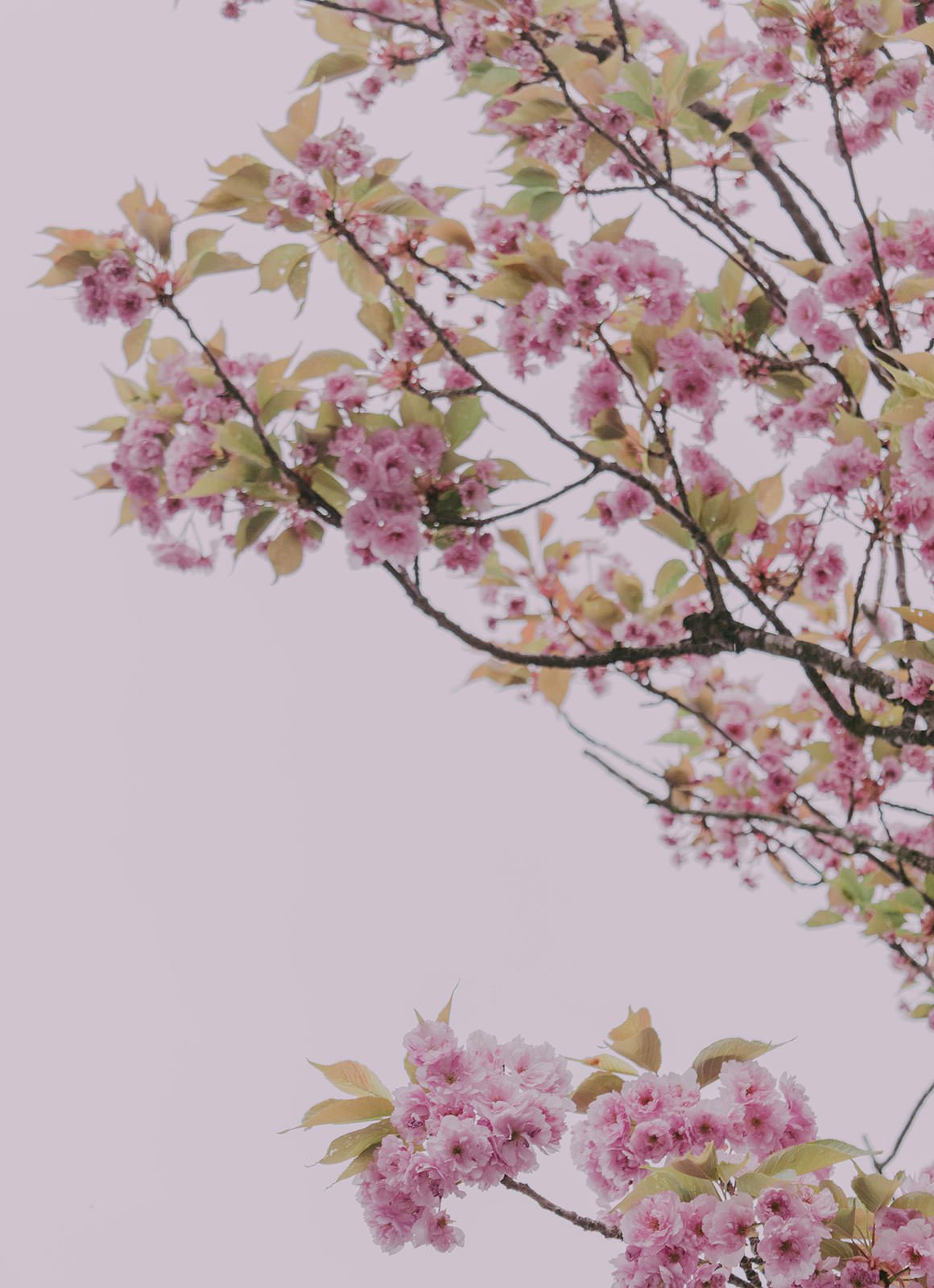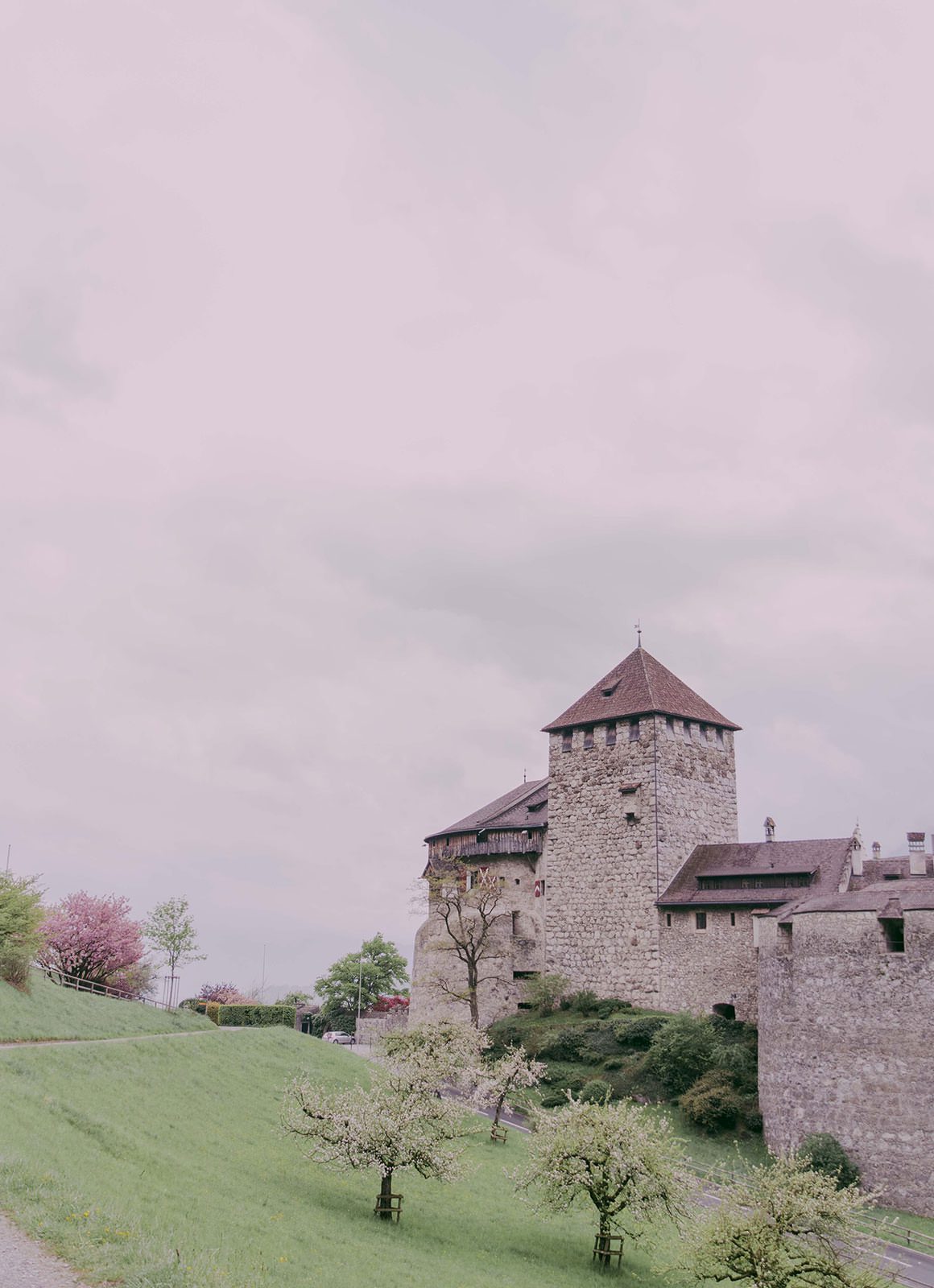 5. Long Hearty Lunch
The food in Liechtenstein is hearty and delicious and great for a nice long, relaxing lunch! If you wanted to go somewhere in town then Restaurant Adler or Torkel both sound great. However, if you are want to see a little more of Liechtenstein and start heading towards your next stop then I would recommend Hotel Turna in Malbun. Up in the snowy mountain peaks the views are lovely and the food is traditional and delicious! The asparagus soup was our favourite pick from the menu.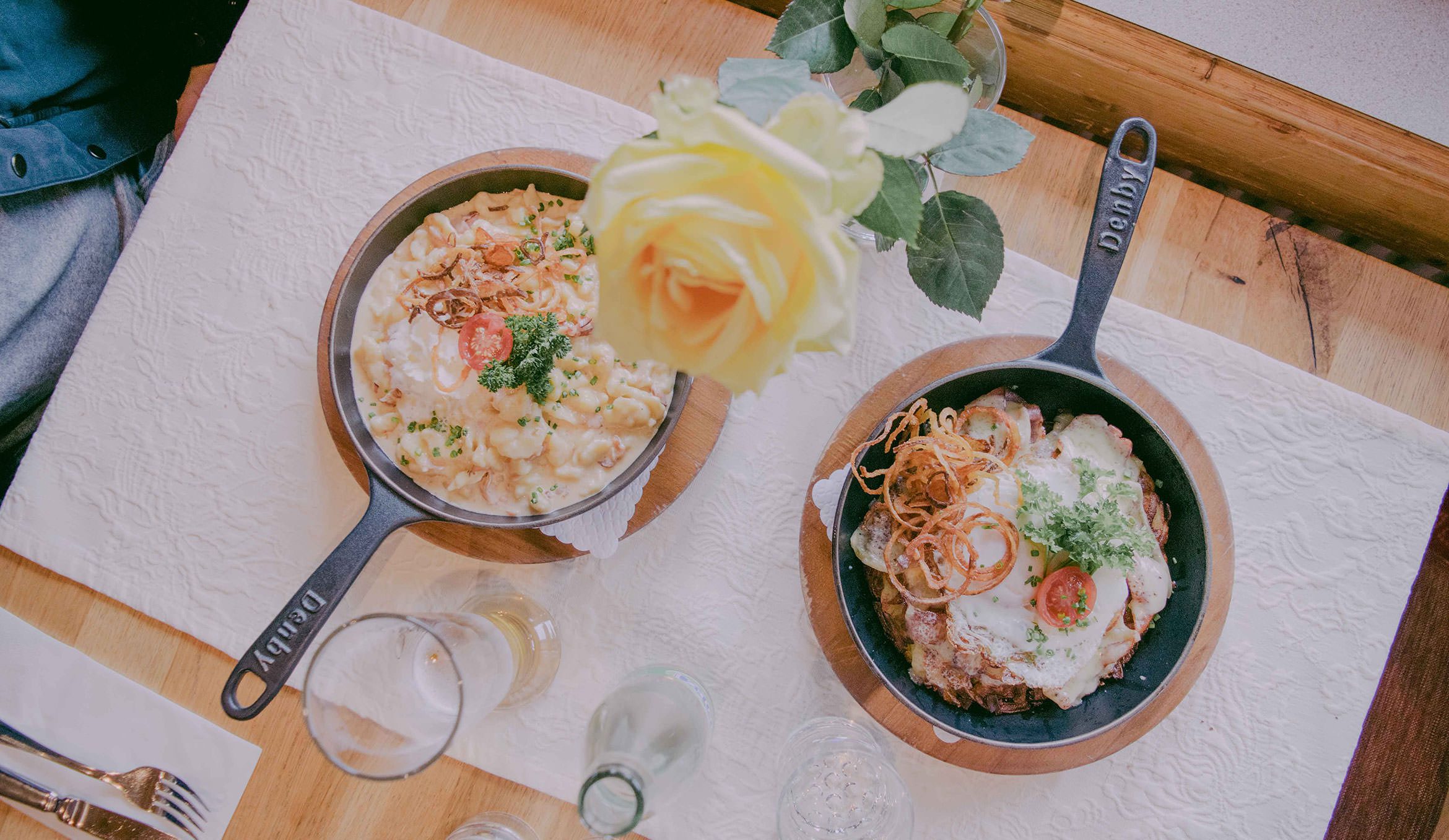 6. Llama Trekking
If I haven't talked you in to a trip to the country of Liechtenstein just yet, then this one has to do it. And to be completely honest is the main reason we decided on the day trip. Two words: llama trekking. This was by far the highlight of our day, and an experience that will stay with us. From the tiny town of Triesenberg, on a traditional family farm, a lovely couple called Marc and Anna run Lama- & Alpakahof Triesenberg.
There are a few different trekking options but we decided on the 2-hour sunset trek. The trek was one on one, so it was just Jase and I with Marc and the llamas. The walk took us through cute little streets and up through the forest to a spectacular valley view. Our llamas were just gorgeous, very calm and easy to walk with. An activity that little ones would love just as much as big ones.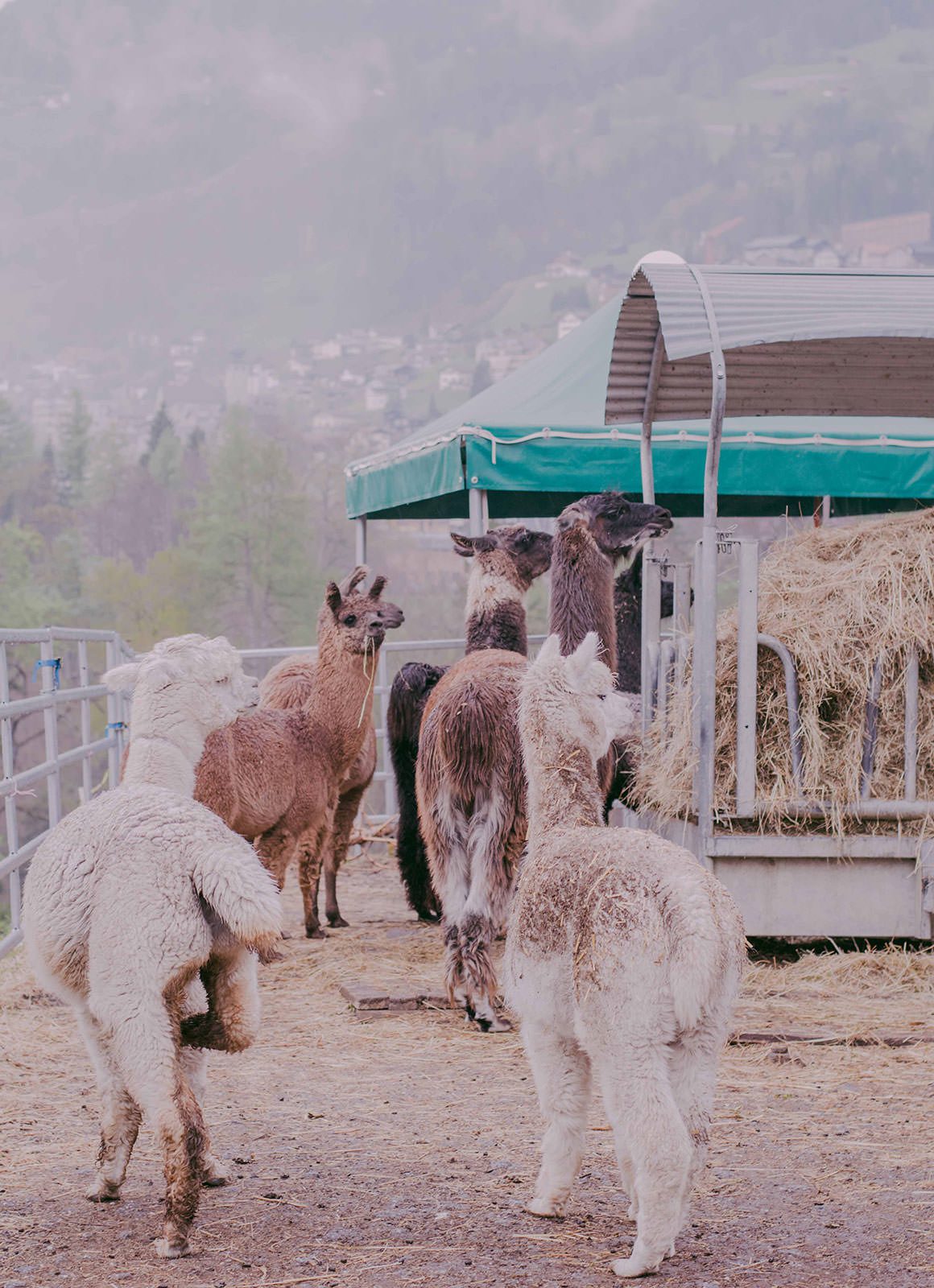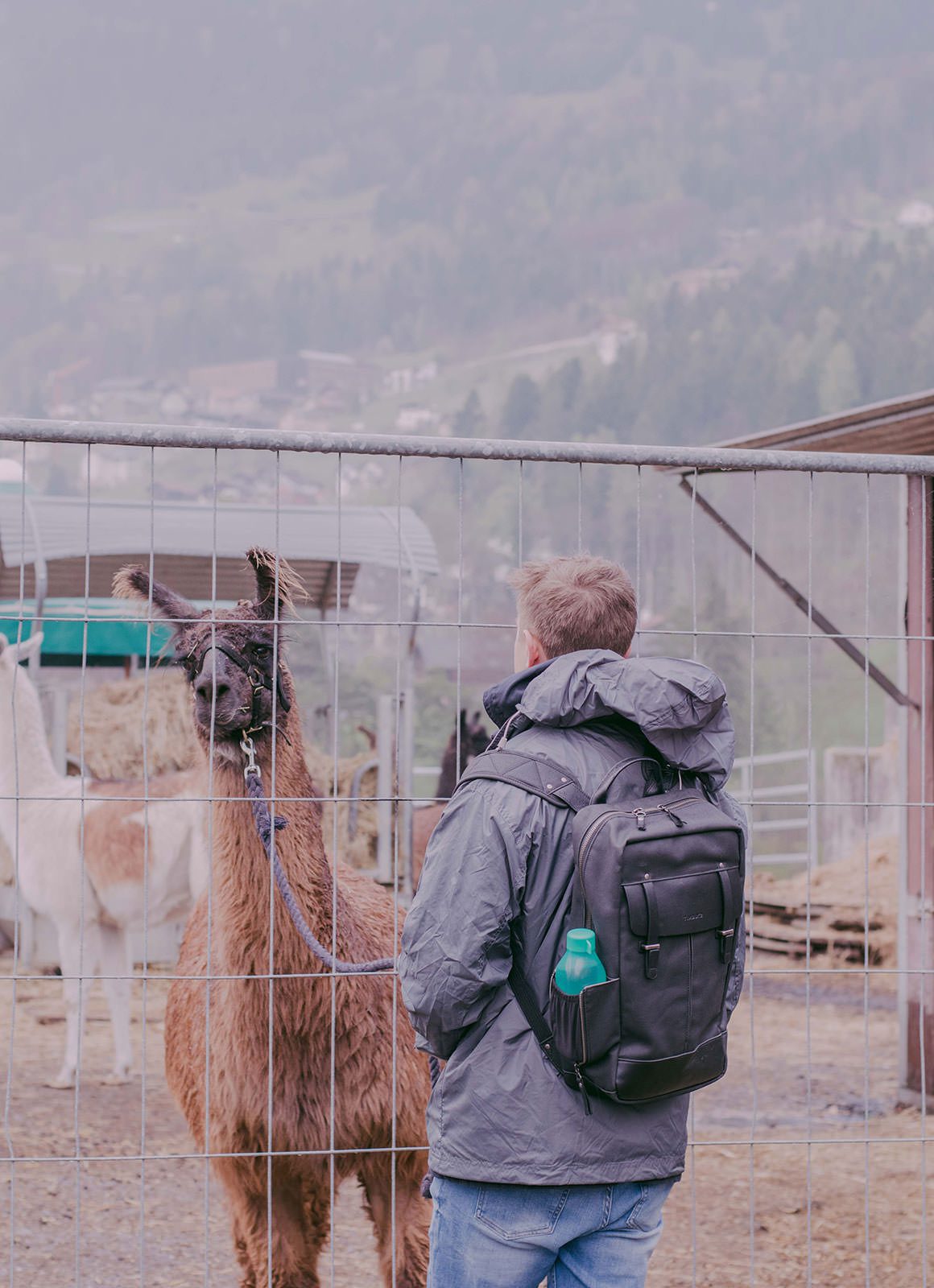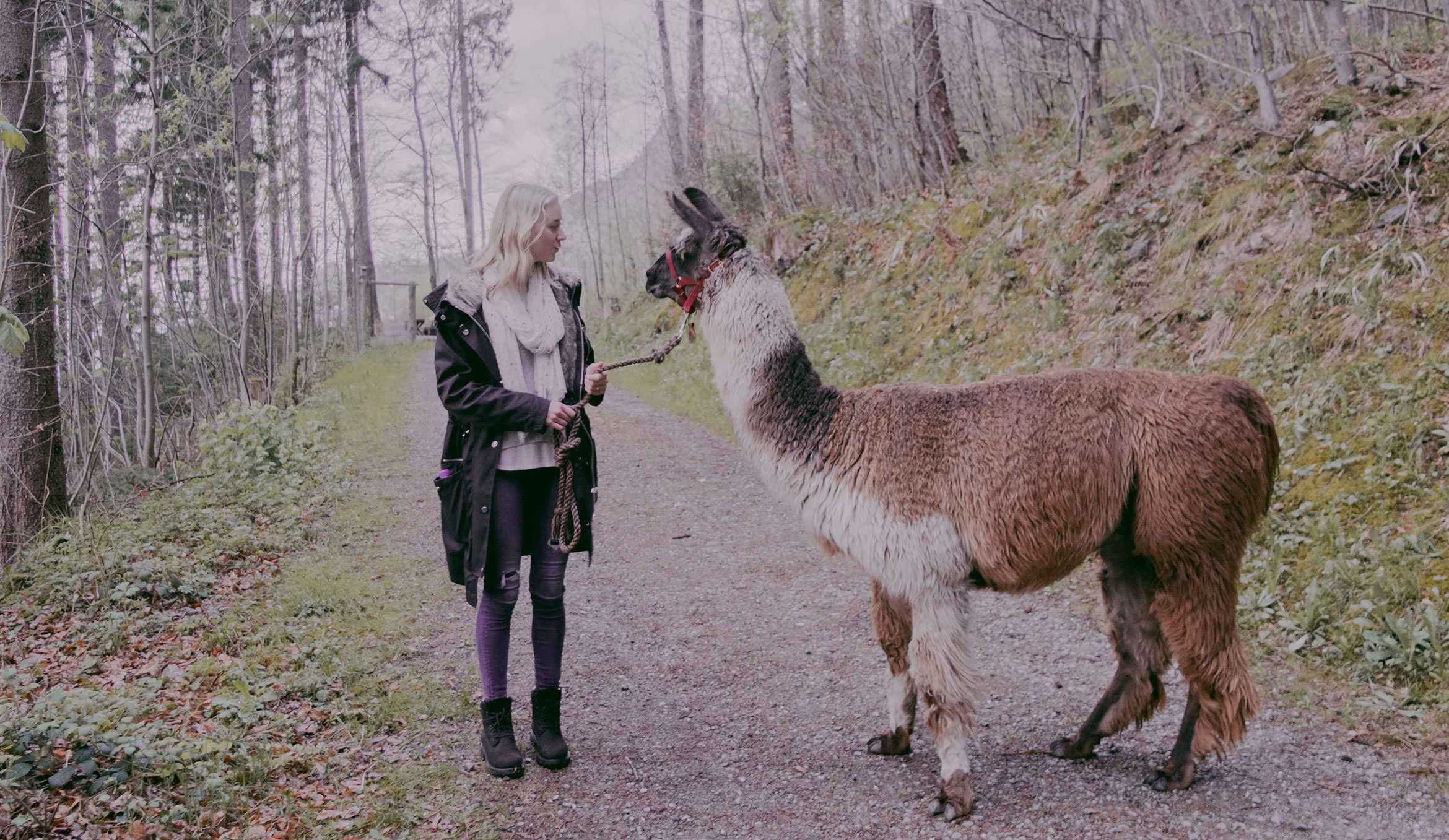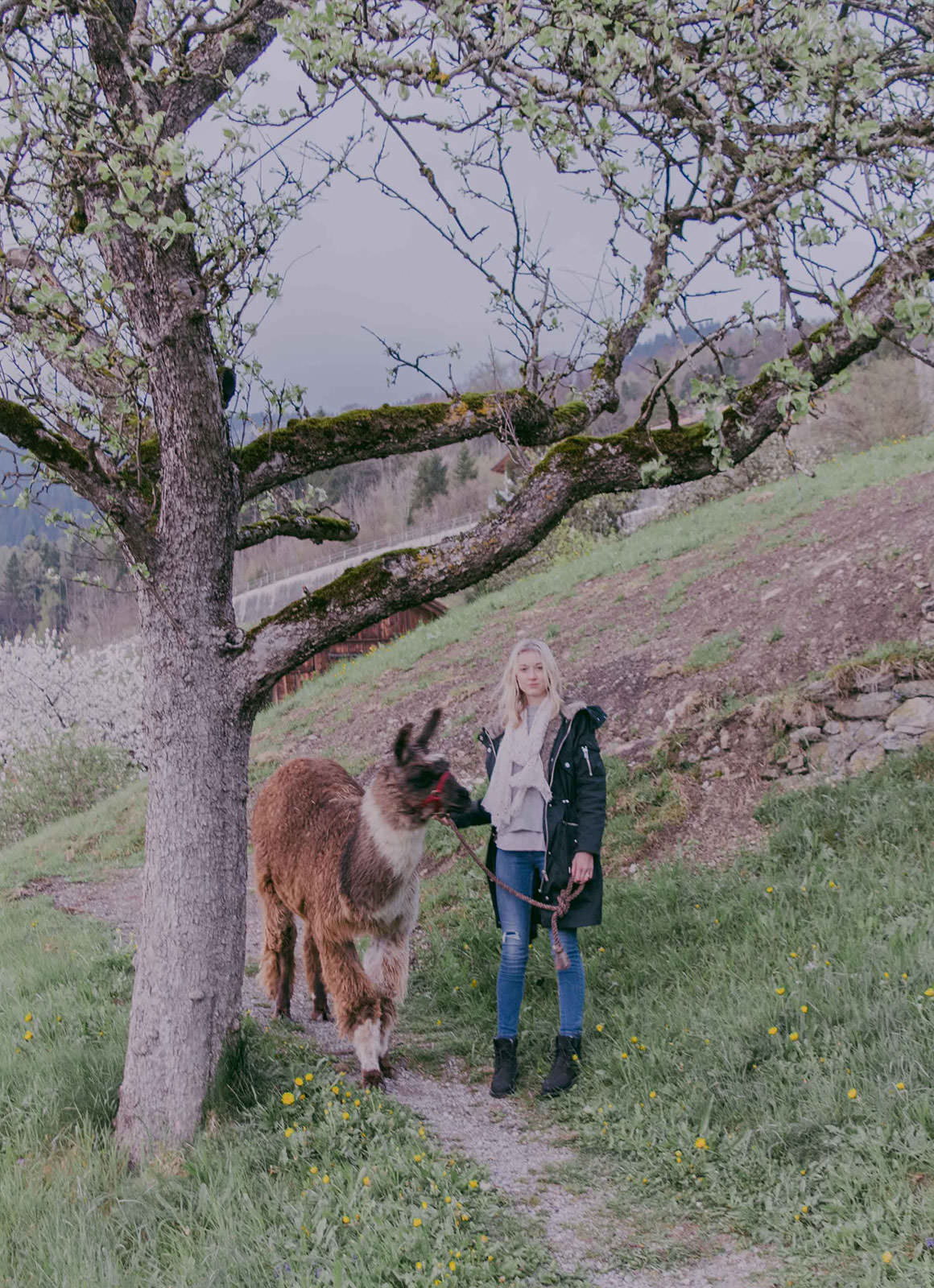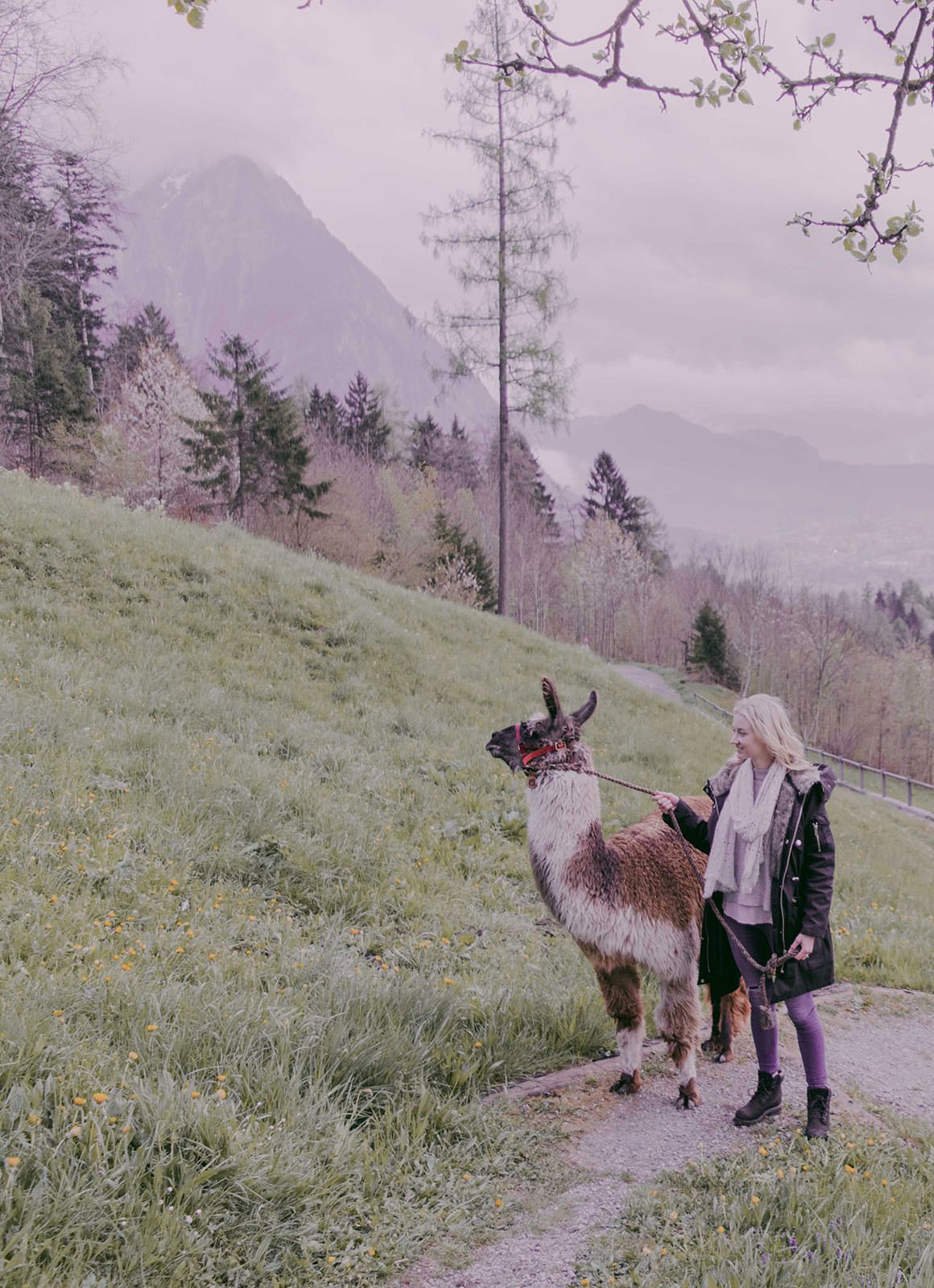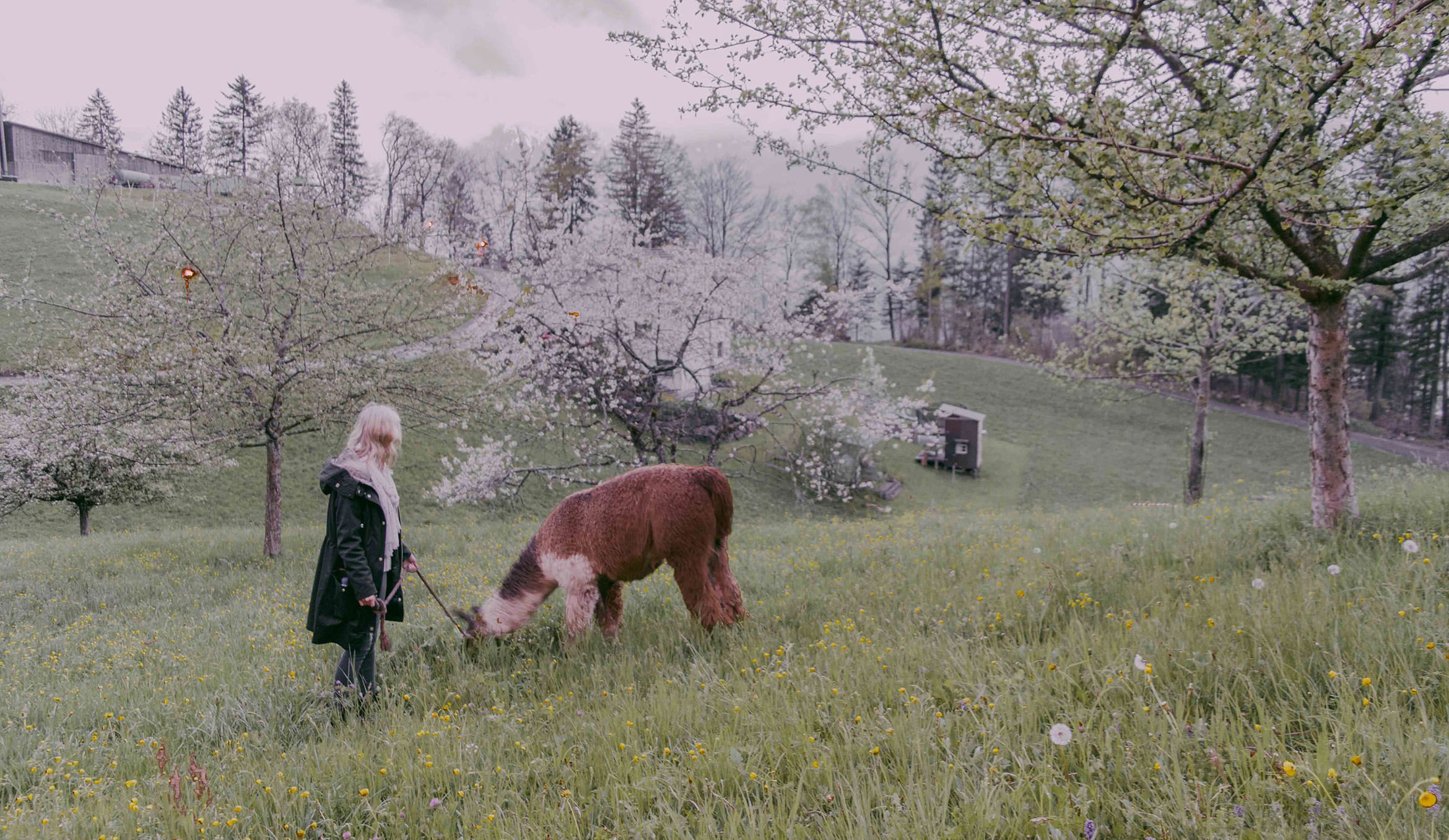 Have you been to the little country of Lichentein? What did you think and would you recommend it? Was it more than just another country to tick off your list?
---
Want to see a little more of Liechtenstein and our llama trek? Take a peek at my highlights video below and subscribe to my YouTube Channel to be the first to see the newest Jayde Archives videos!