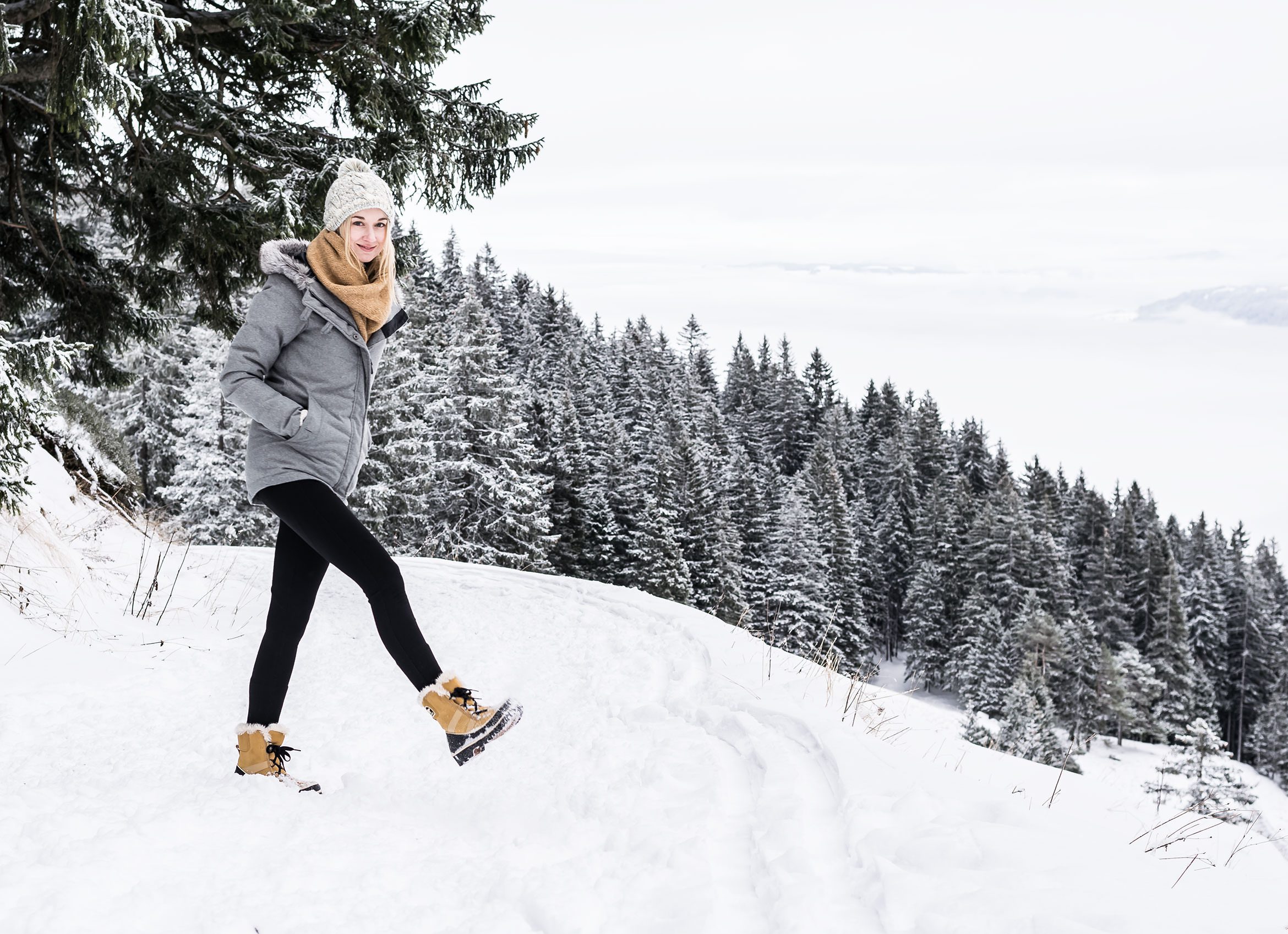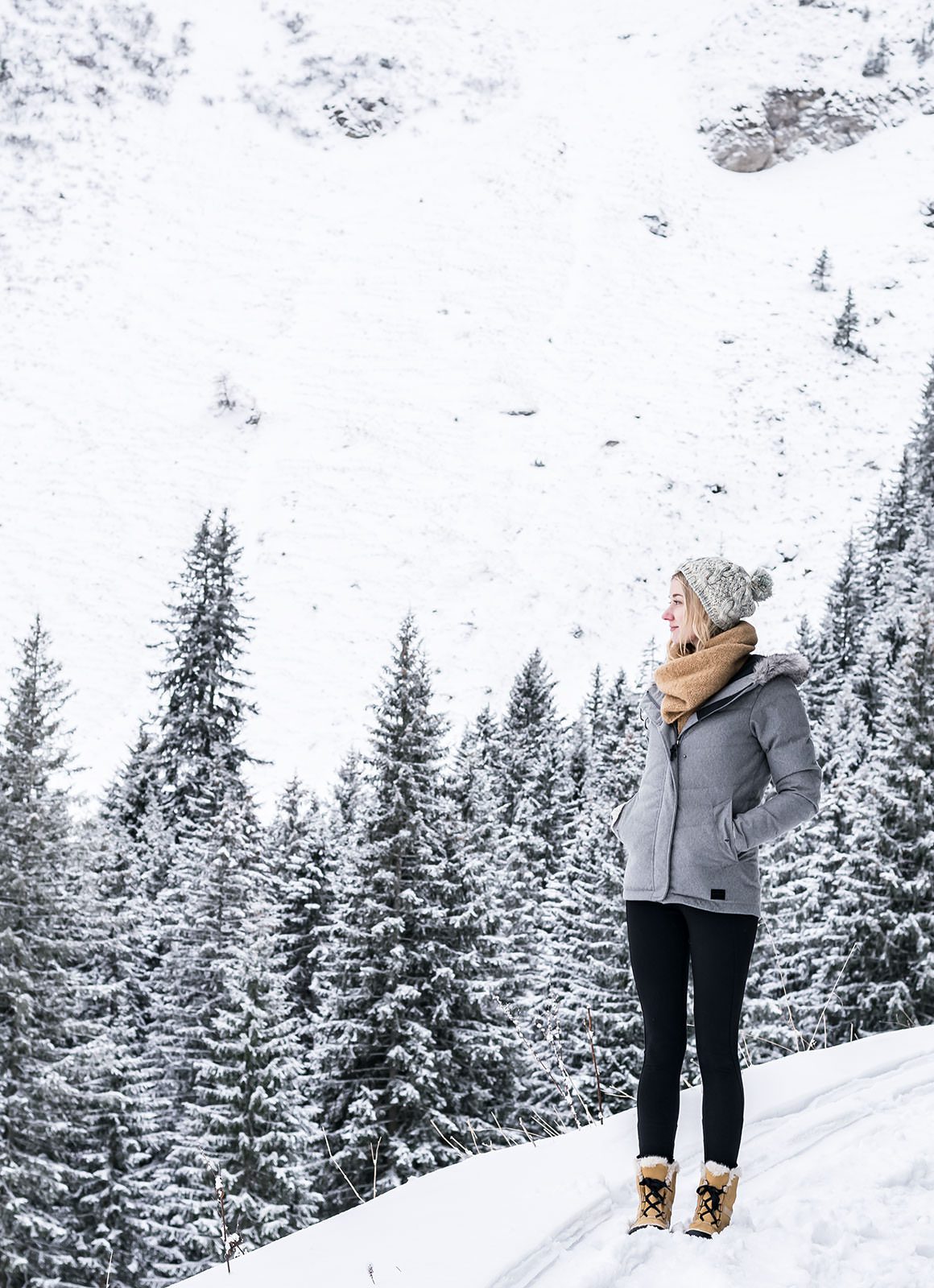 I've recently had to learn a thing or two about snow boots. When I first started looking I knew that I wanted them to keep my feet warm, but beyond that I didn't have a clue. A little googling, chatting with shoe shop people and one returned pair of boots later I think I've got it figured out!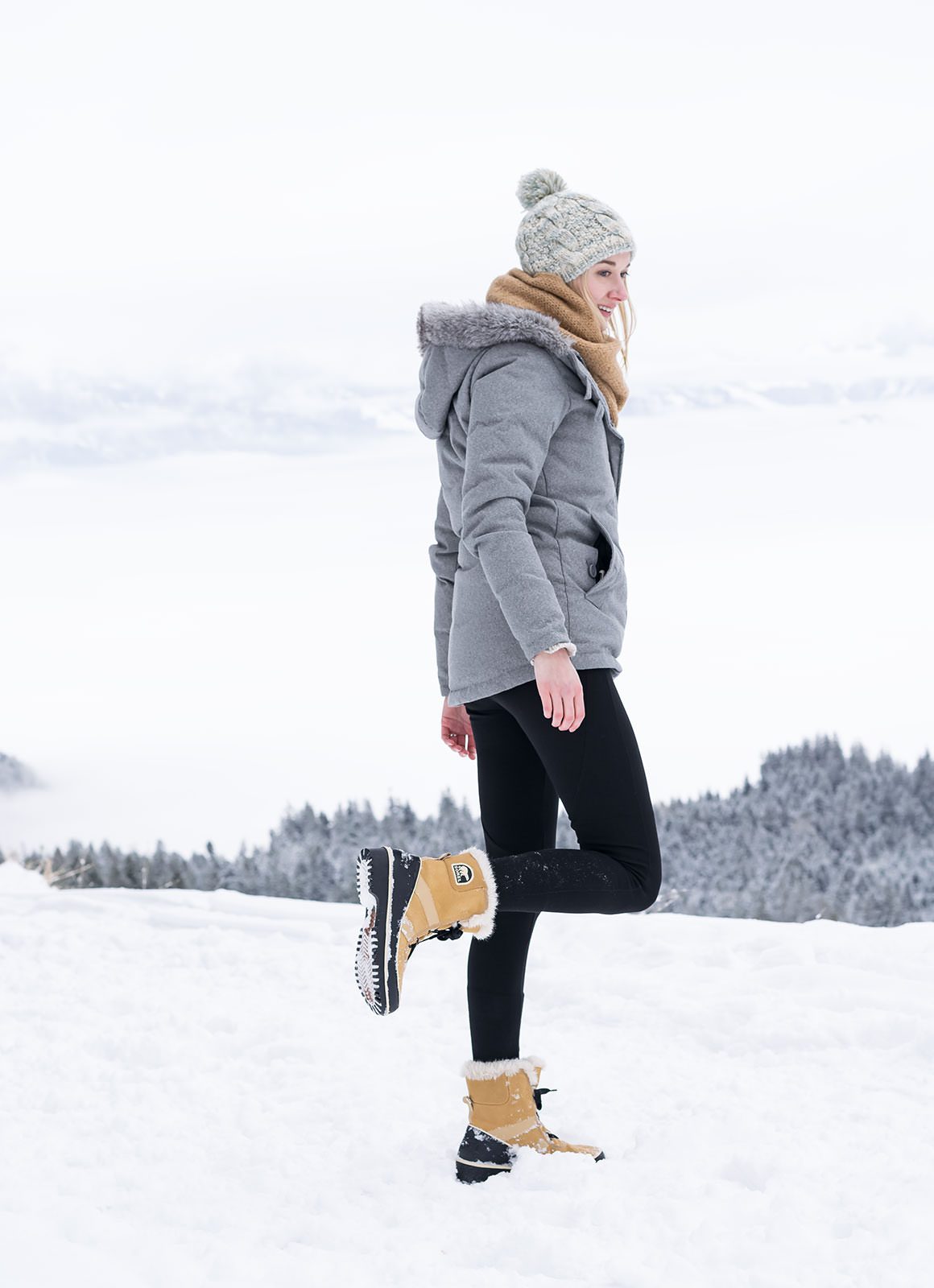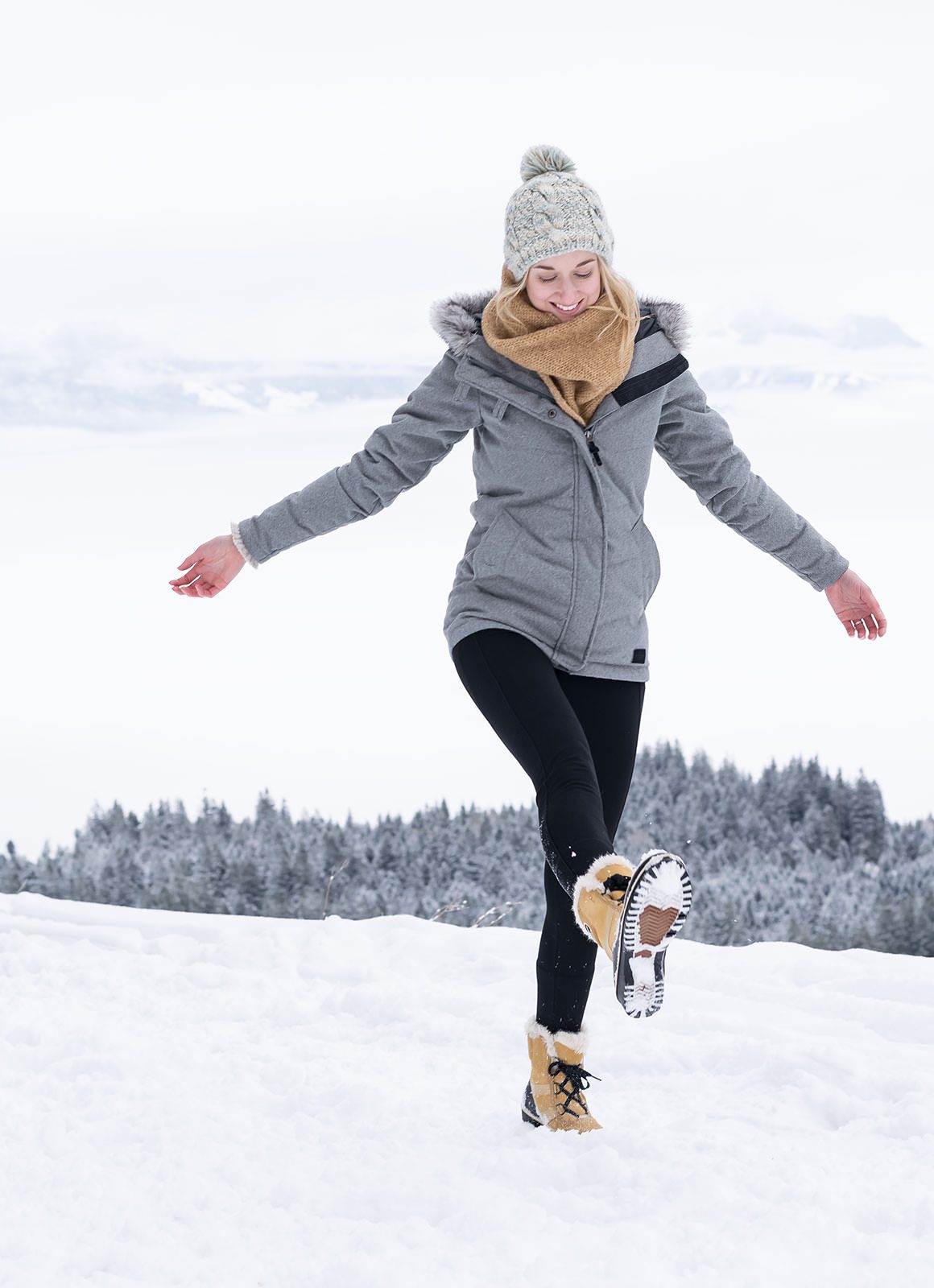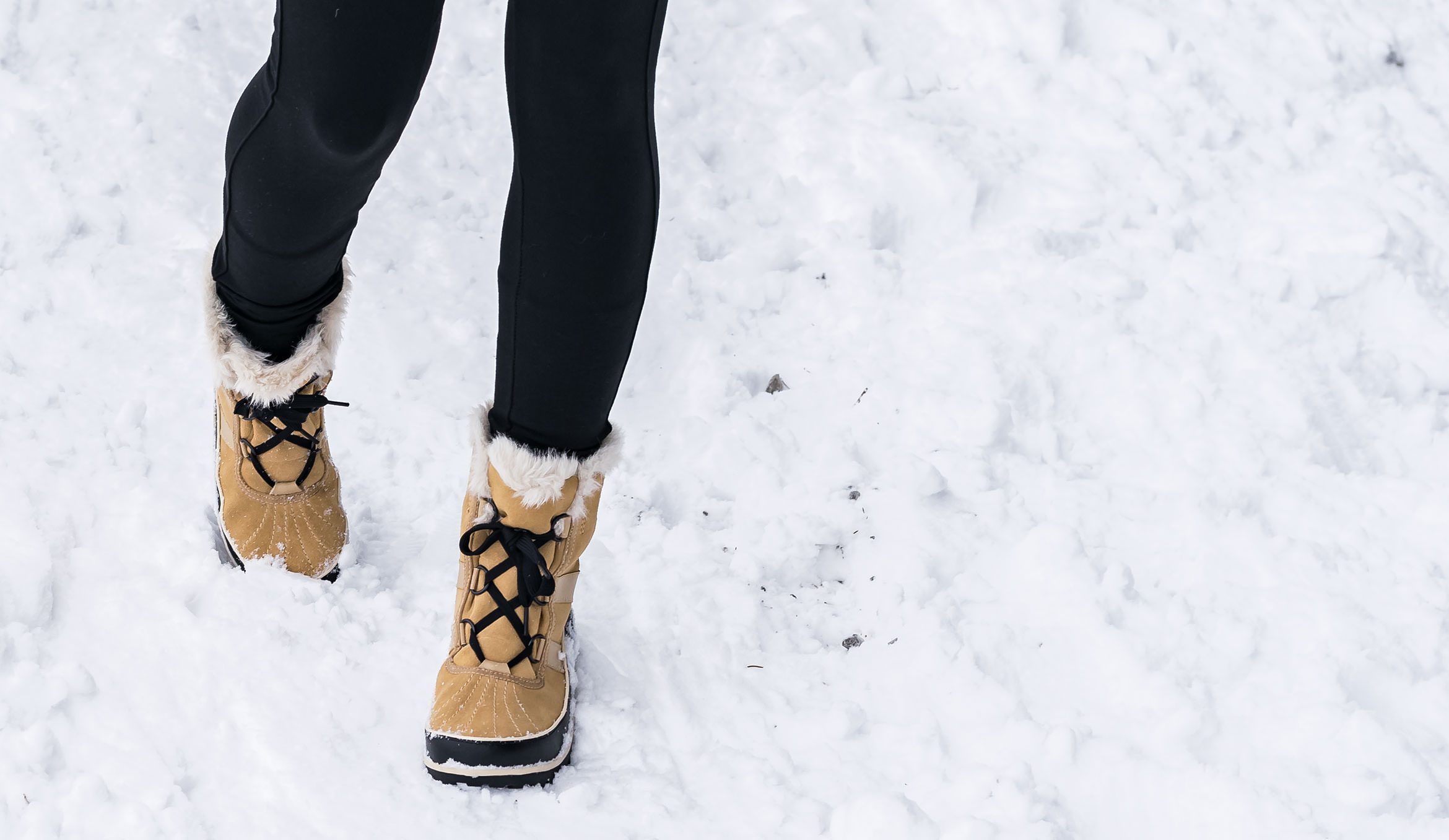 How to wear snow boots
Choose a neutral colour, they will go with anything and be more versatile
Add a few hints of the colour from your boots into the rest of your outfit, your beanie or scarf is perfect for this
Pair with straight or skinny jeans or leggings that you can tuck into the boots, this will keep you warmer as well as show off your amazing new boots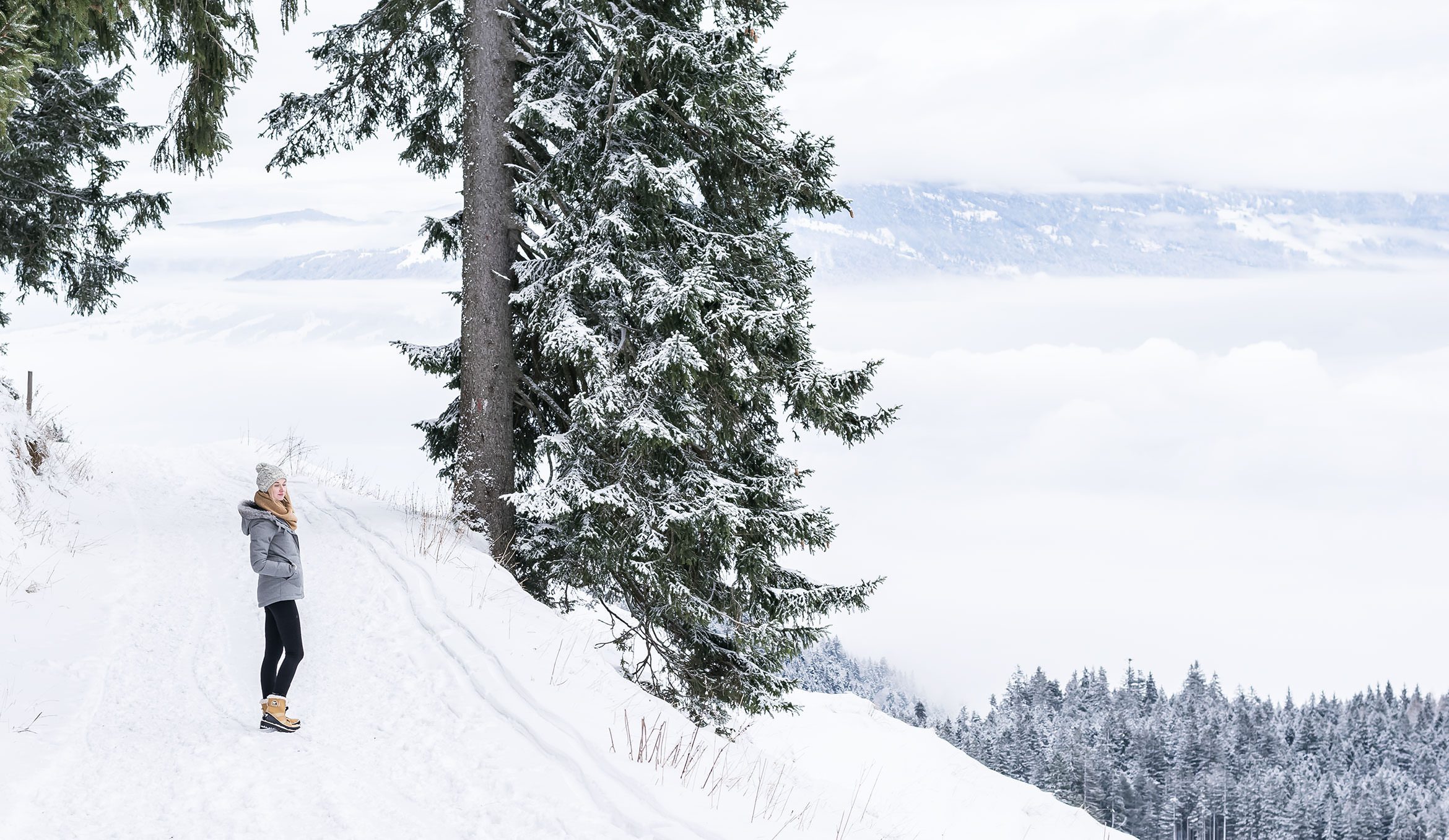 Outfit details
Forever New Beanie (old, similar here) / Zara Scarf (old, similar here) / Kathmandu Jacket (old) / Forever New Leggings (old) / Sorel Tivoli™ II Boots
 Snow boot shopping guidelines
There are just a couple of simple guidelines to follow when you start looking for your perfect snow boots:
Size up: If buying online I recommend getting half to one size bigger than usual. If you are trying boots on in store take a pair of thick socks. You want to make sure the boots are still comfy with the socks you will be wearing with them. It is also good to make sure your boots aren't too tight as this can reduce blood flow and actually make your feet colder.
Look for water resistant or water proof: In your mind snow is always glistening white, cotton candy fluffy and heaven to ride your unicorn around in, right? (No?… Just me then). I've come to learn that this is not reality. Yes, snow like that does exist (sadly unicorns do not). But when you are walking around on salted pathways or the snow has started to melt it turns into a mucky, wet, puddly mess. No fun if your boots love to soak up water.
The best snow boots to keep your tootsies toasty
I think all of these boots are great because they aren't too bulky. This makes them a little more versatile as you can wear them in any sort of winter/autumn weather (not just snow) without looking like you've overdone it.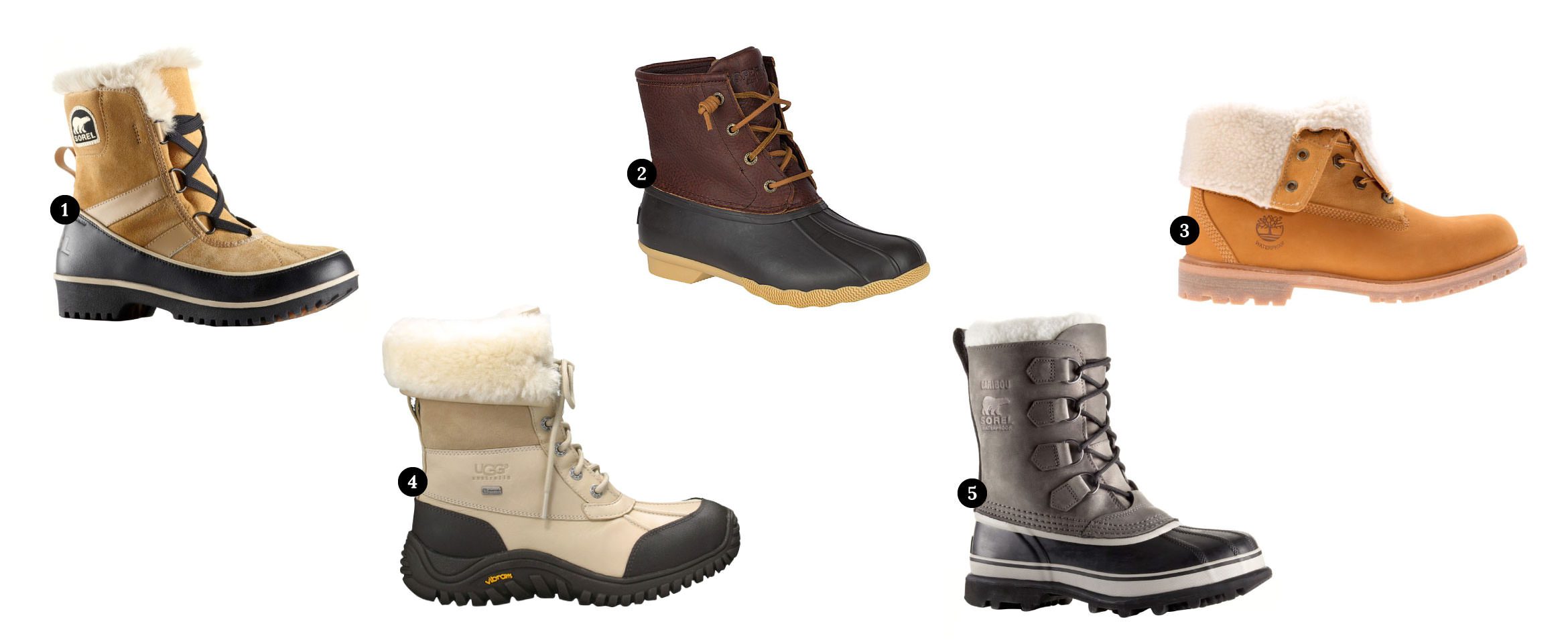 1. Sorel Tivoli™ II / 2. Sperry Saltwater Thinsulate Duck Boot / 3. Timberland Fold-Down Boots / 4. Ugg Adirondack II /  5. Sorel Caribou
If you've been a little snow bunny recently what boots did you wear and how would you rate them?
Save
Save